The Riley Blake Quilt Block challenge marches on! This week, Gerri Robinson shares a free pattern for block 12 in the Riley Blake Block Challenge, a Nine Patch Star Quilt Block.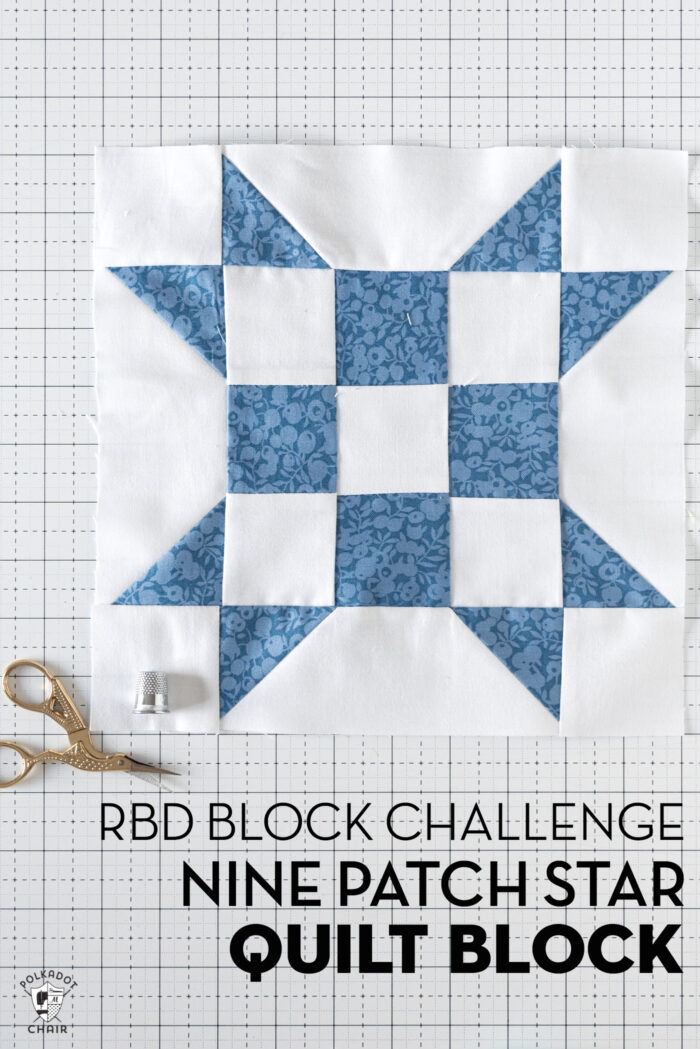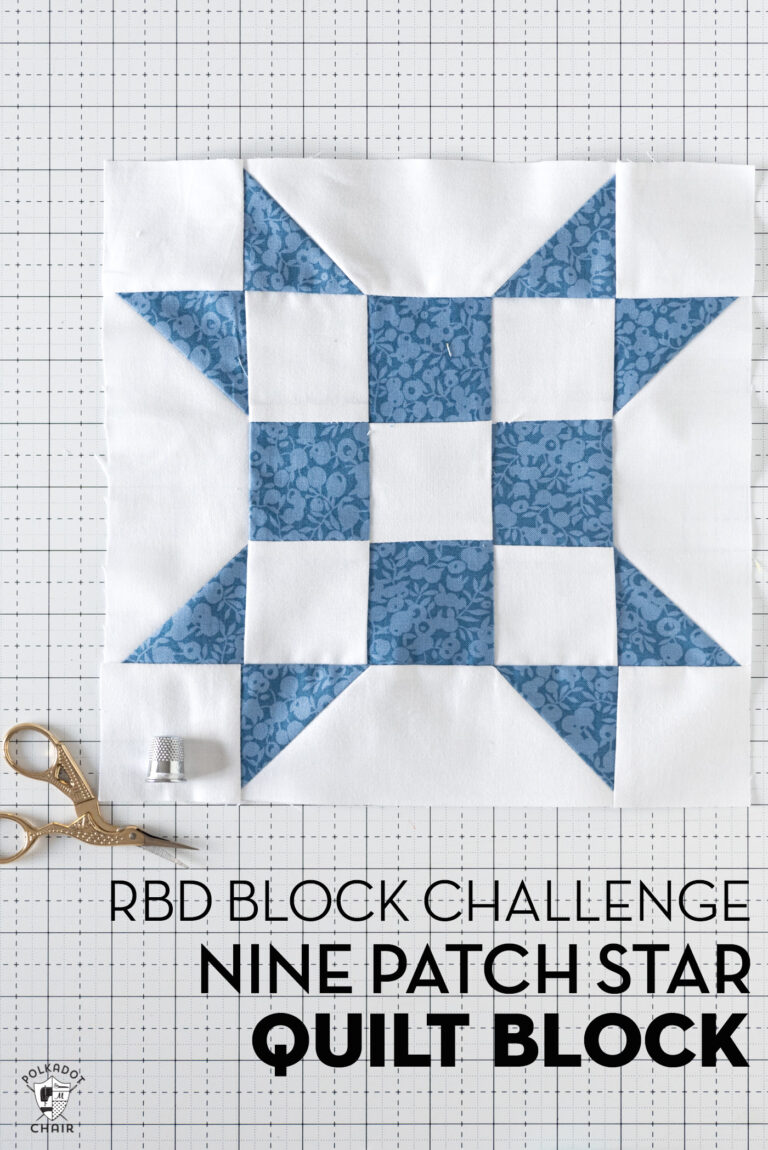 Before I chat about this week, block, I have to say. This might be the first time I've EVER managed to keep up with a project like this! Yay me! If you're behind, don't worry though, next week is "catch up" week, and then the last 4 blocks are shared in June. We're almost at the finish line.
Table of Contents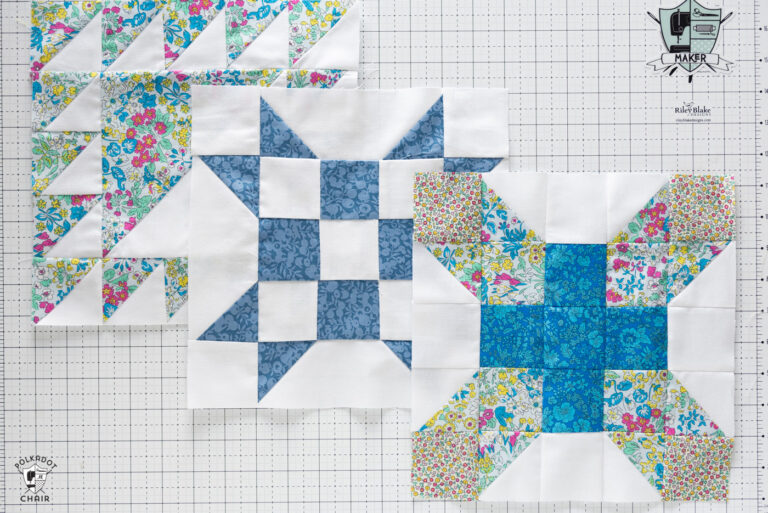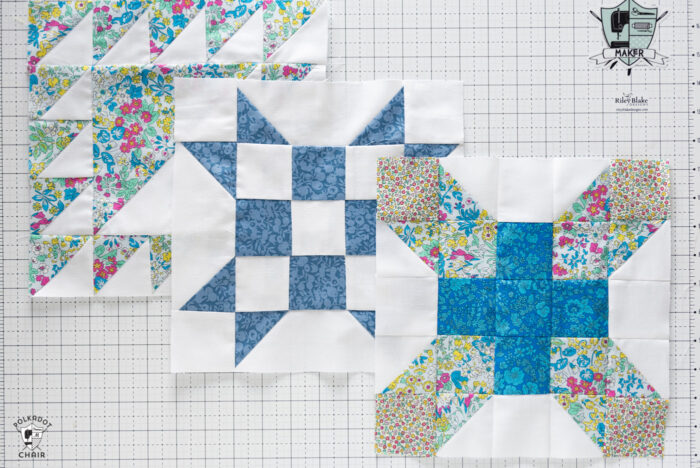 About the Block Pattern
This week's block is a variation of a nine-patch block and a star block. It's effortless to construct! I created my quilt block from the same fabric print (Liberty Wiltshire Shadow). You could easily add in a few different colors if you would like.
The Block in a Completed Quilt Top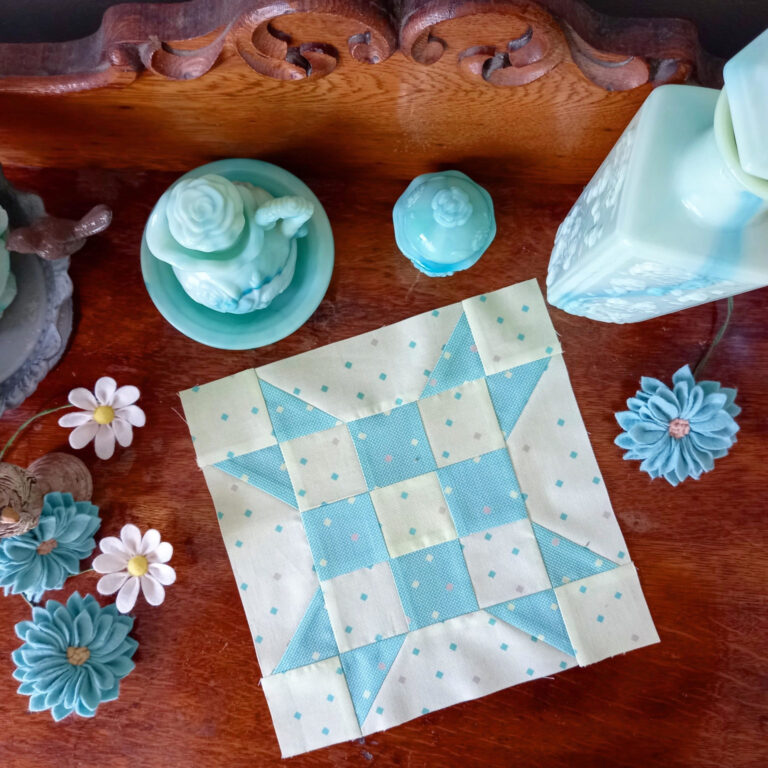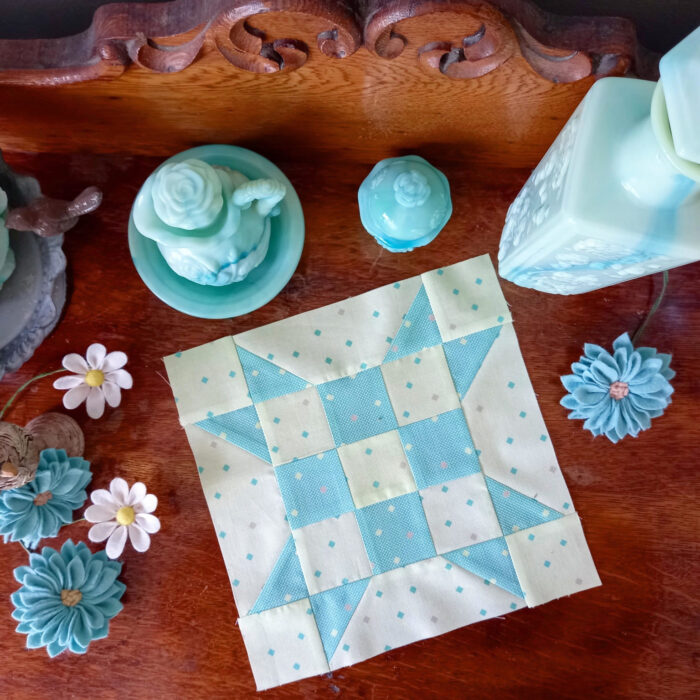 Gerri has mocked up what her block would look like turned into an entire quilt. She's added a couple of alternate blocks as well. Visit Planted Seed Designs to get all the information about the pattern.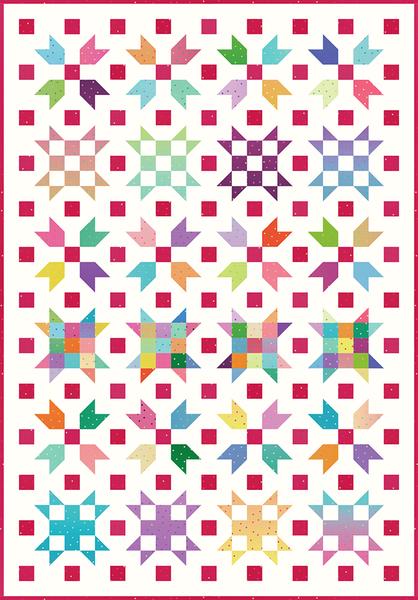 My Sampler Quilt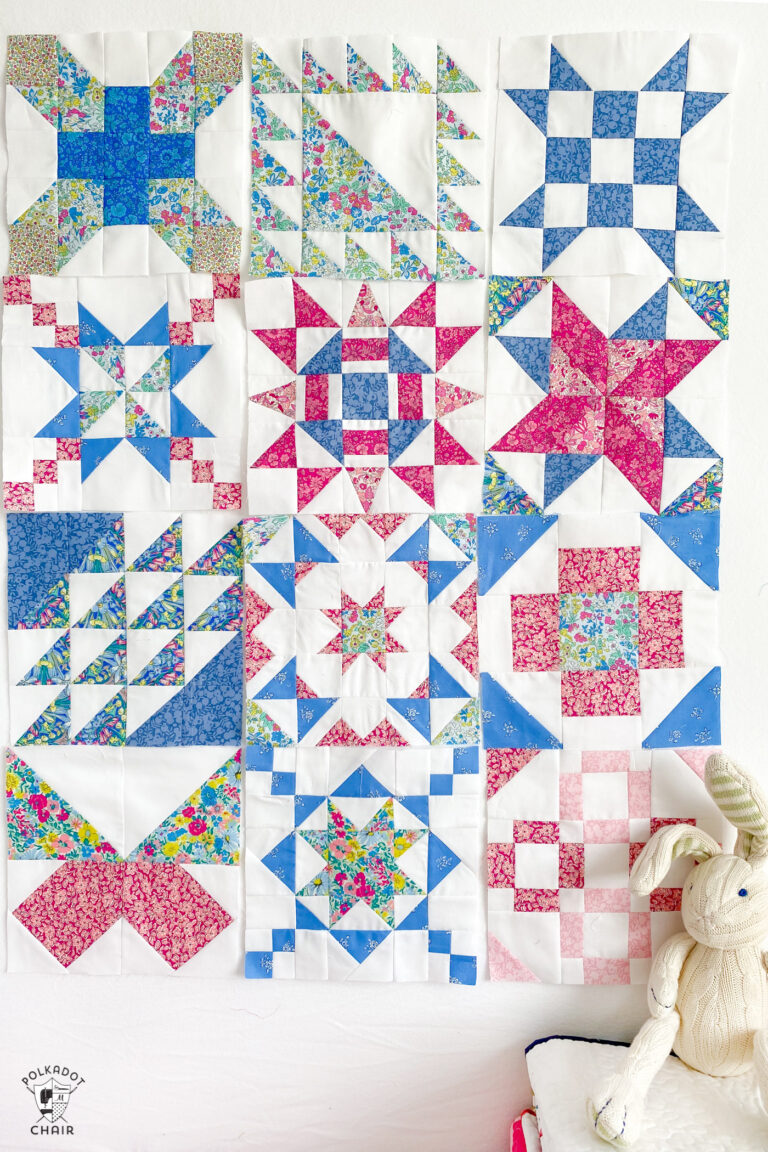 I took a few minutes and placed all of my quilt blocks on my design wall. I wanted to check the balance of fabric colors and prints in the blocks I have created so far.
If you're new to quilting, this is one of the BIGGEST tips I can give you. Get a design wall. You think that you know how a project will turn out, but you really don't until you see it all laid out. Sometimes if I'm stuck with a project or a layout, I'll put it up on the wall and leave it for a few days until I can "figure out" what is off. It's honestly made the biggest difference in how I feel about my completed quilt projects.
How to Get the Quilt Block Pattern
Fill out this form and we will email you all of the blocks in the 2021 Block Challenge.
Quilt Along Schedule
Additional Block Layouts & Ideas
If you're looking for fabric placement and selection ideas, here are a few other blocks made by other Riley Blake Designers.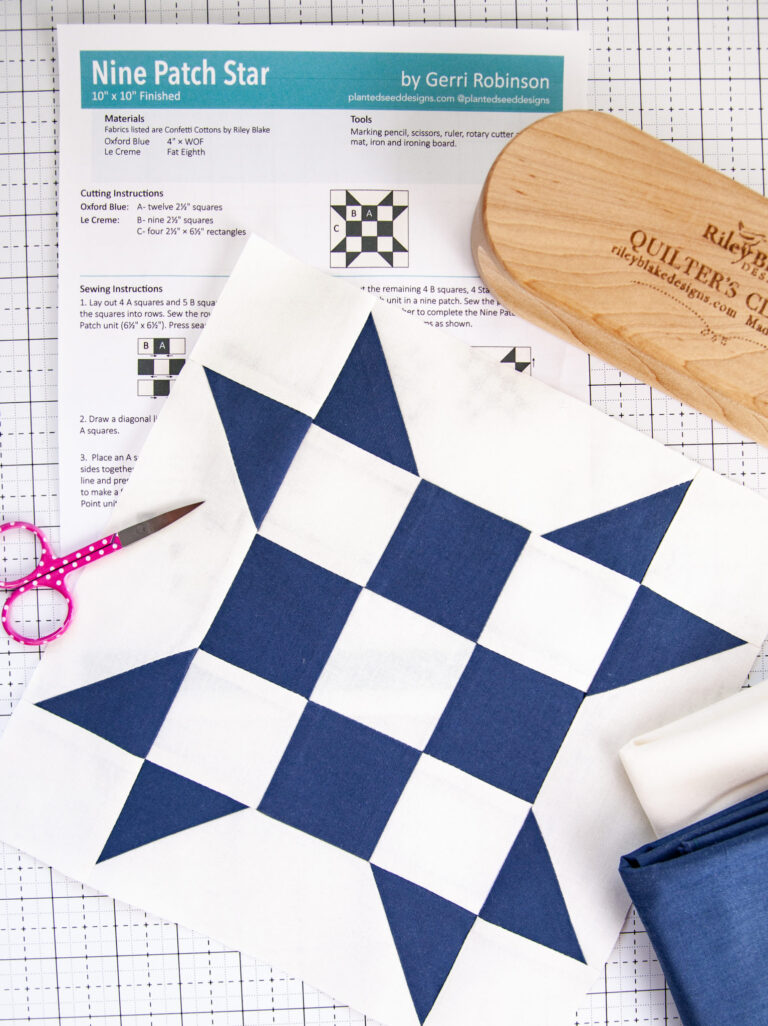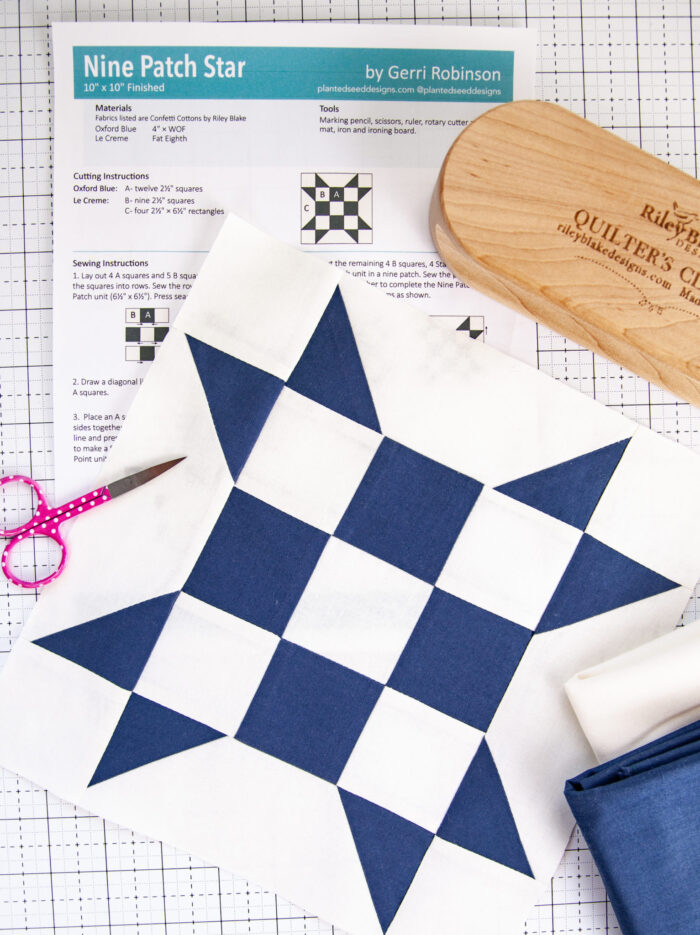 The block sewn in confetti cotton solids by Julia at Riley Blake.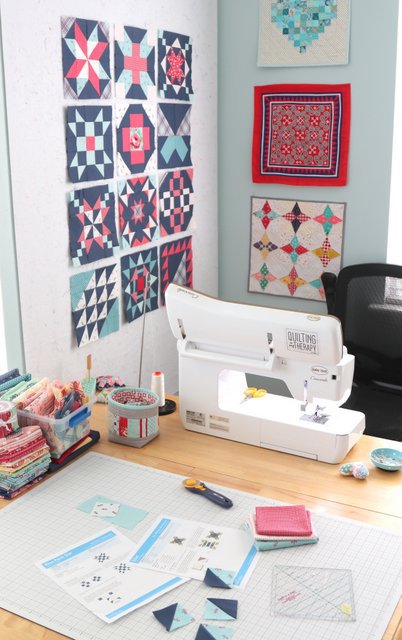 Amy from a Diary of a Quilter is creating her quilt from her Notting Hill Fabric collection (LOVE the blue!)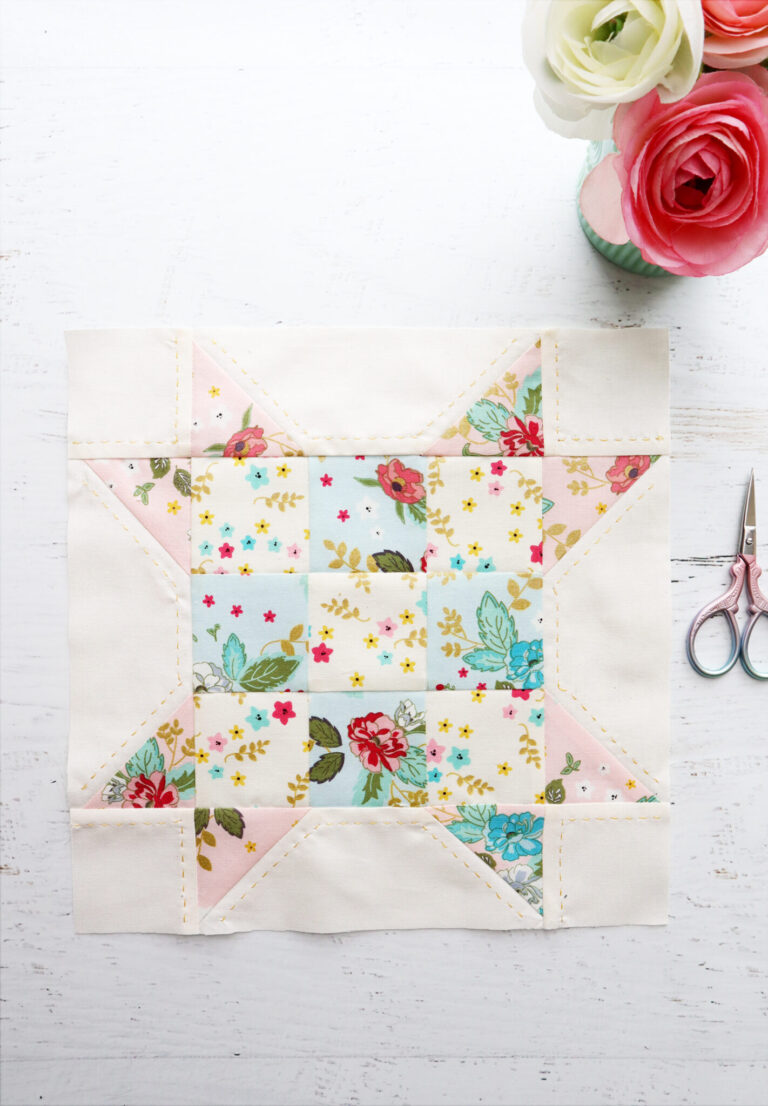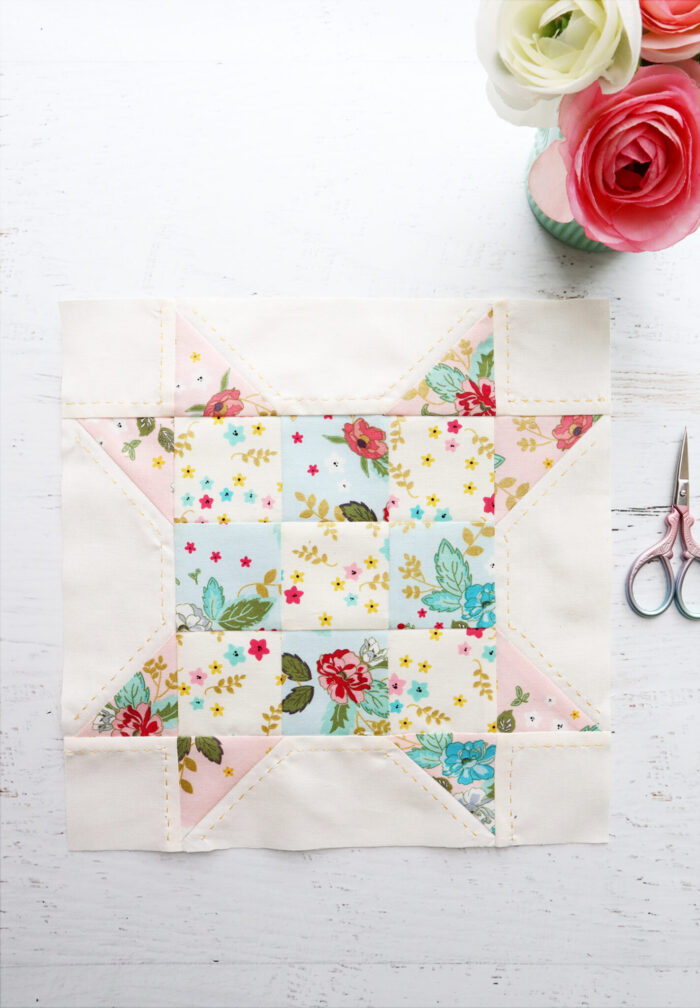 Bev from Flamingo Toes is creating her blocks using Stardust Fabric.