Today I'm excited to reintroduce you to the June Bag Cross Body Bag Sewing Pattern. It's one of the very first patterns that I designed, and one of my favorites.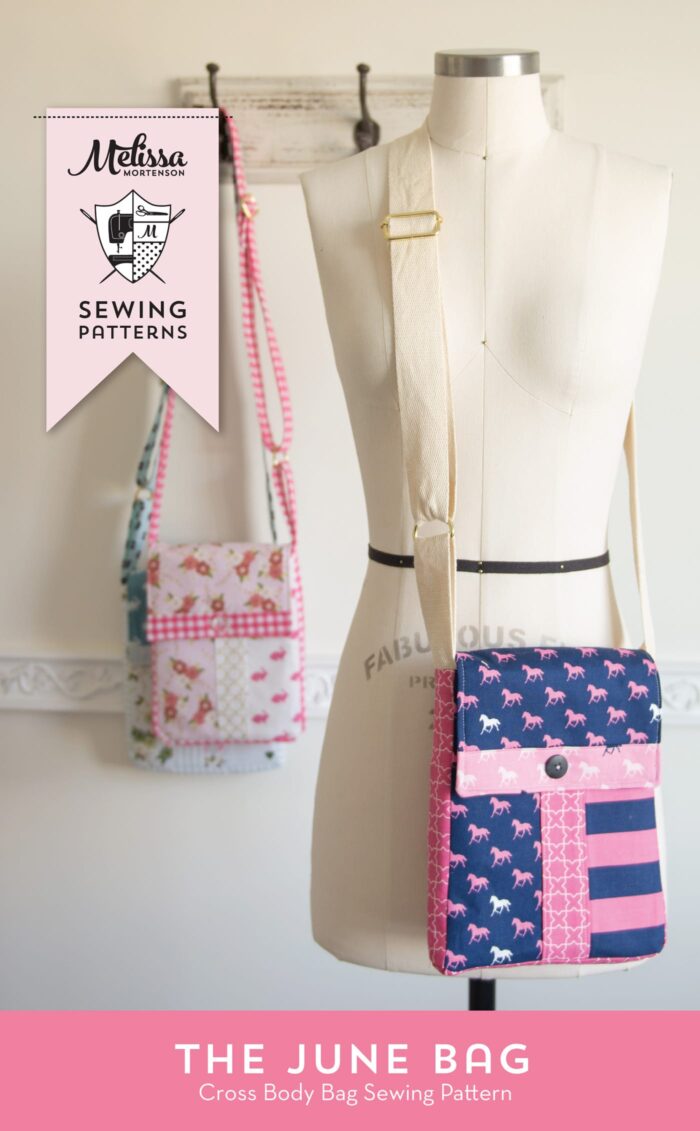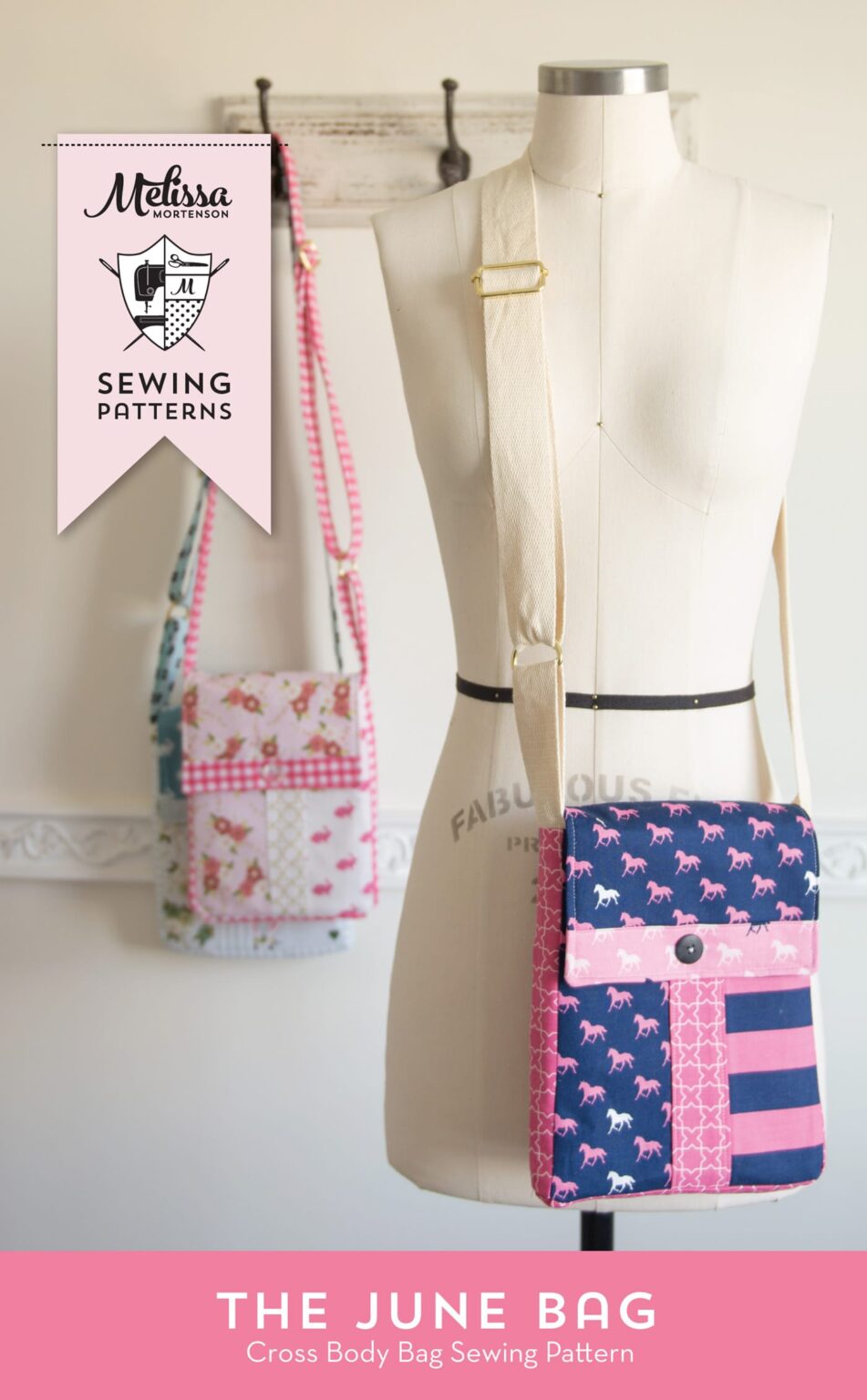 Way back in 2008 I was going on a trip and needed a lightweight cross-body bag to take with me. I just need to fit my phone (which was tiny at the time), a wallet and a few personal items. I also wanted a bag with a pocket in the back for stashing maps or tickets.
Table of Contents
I designed the bag for myself and liked how it turned out so well, that I decided to write up a pattern for it. Since then it's been one of my best sellers.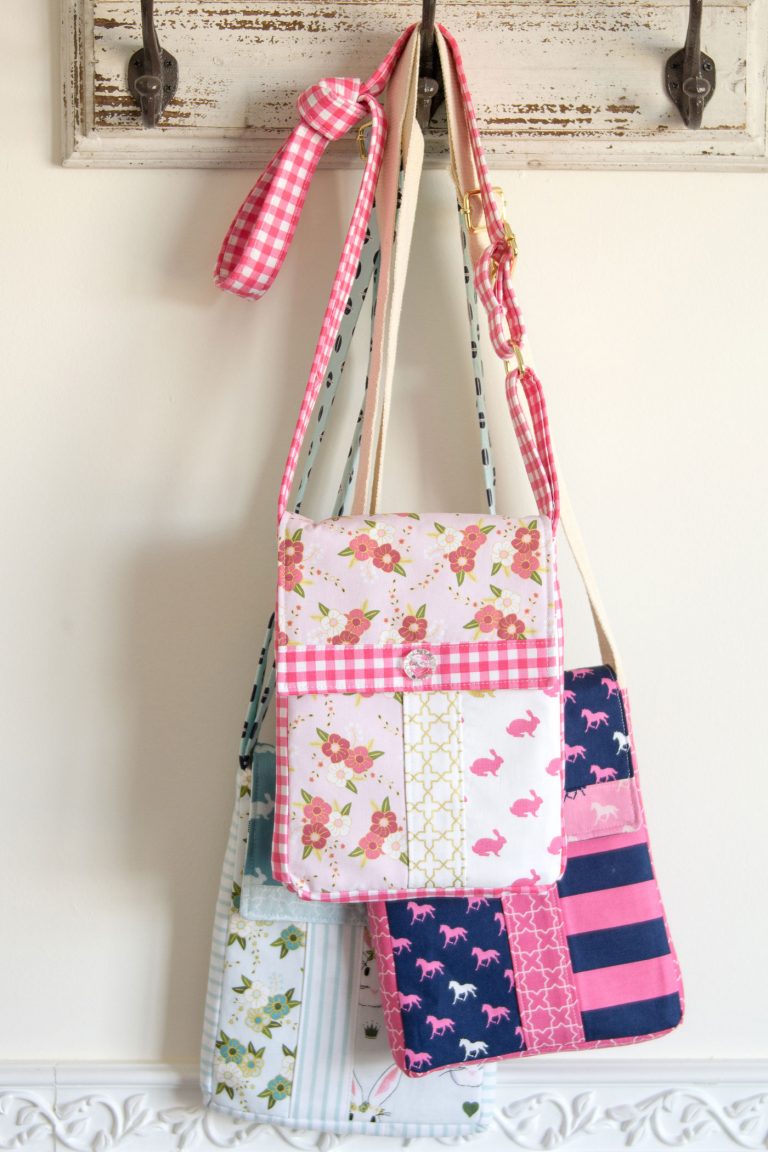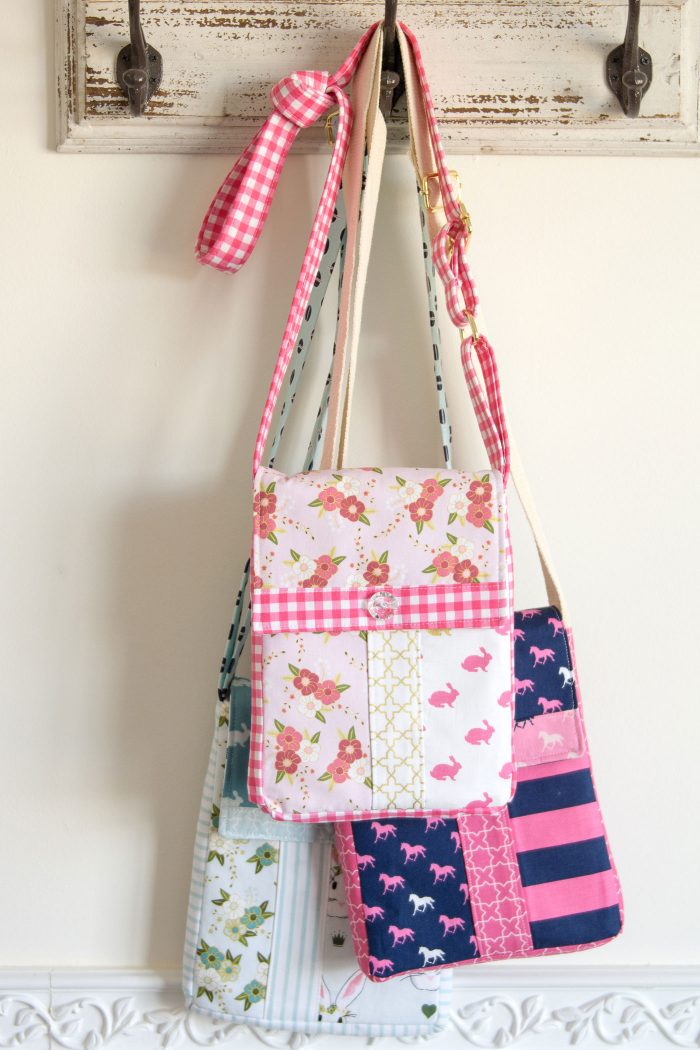 About the June Bag, Crossbody Bag Sewing Pattern
Since 2008 my photography and graphic design skills have improved and I recently realized it was time to apply those skills to my existing sewing patterns. For the last few months, I've been re-photographing the bags and making minor changes to the pattern (like adding an adjustable strap).
I've stitched up samples of the bag in some of my Derby Style and Wonderland Fabric.
Things to know about the Bag Pattern:
It measures approx. 8″ x 10″ x 1″ deep.
This bag can be made from Fat Quarters and is a great way to use up some of your scraps. (a fat quarter is an 18″x22″ piece of fabric). You will also need various other interfacings/notions, and fabric for the straps.
It is a great project for beginners
It features an adjustable cross-body strap.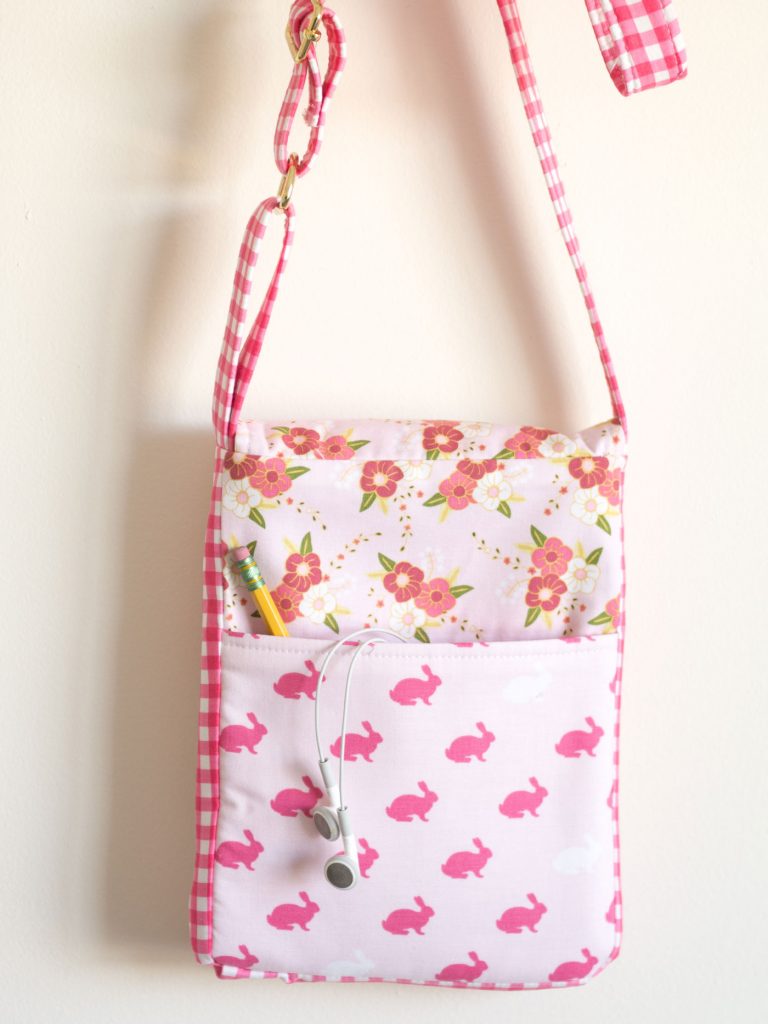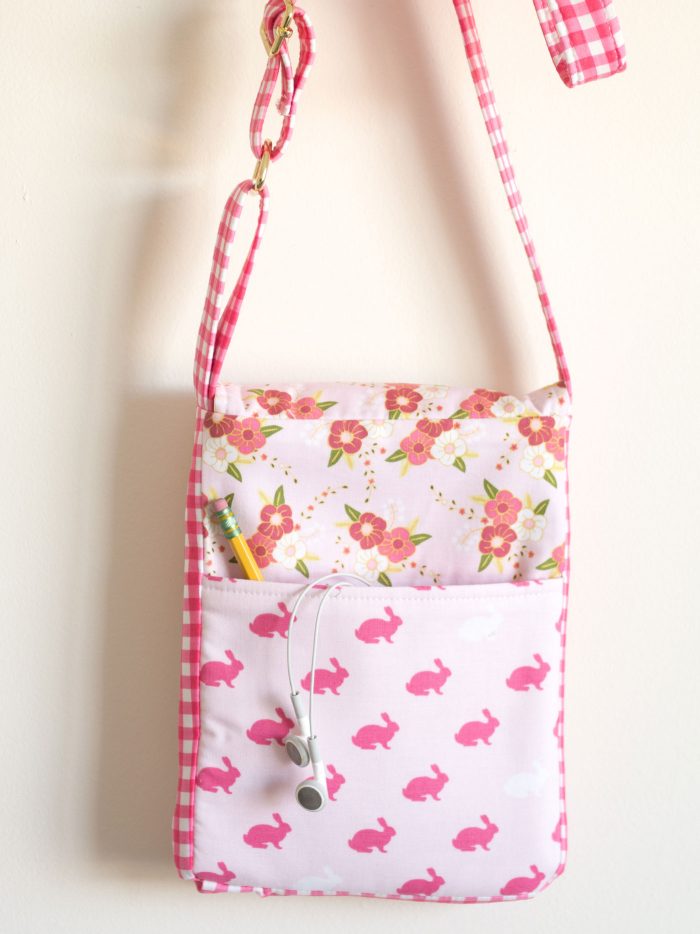 Pattern Updates
The basic bag pattern remains exactly the same, some of the updates include:
1. Adding the option for an Adjustable Bag Strap (that can be covered with fabric or left natural)
2. Improved Interfacing Recommendations
3. Printable Pattern Pieces
4. Brighter Photos
Where to Buy the Pattern
Design Ideas for the Bag
I've made a few June Bags over the years and thought that you guys might like to see some of the ones I've made. I know personally, it always gives me fun ideas when I see how others put fabrics together to make a project.