New month, new SVG files added to our Library! This month we have got a set of Disney Movie-inspired SVG files for you that are perfect to create DIY Disney tees!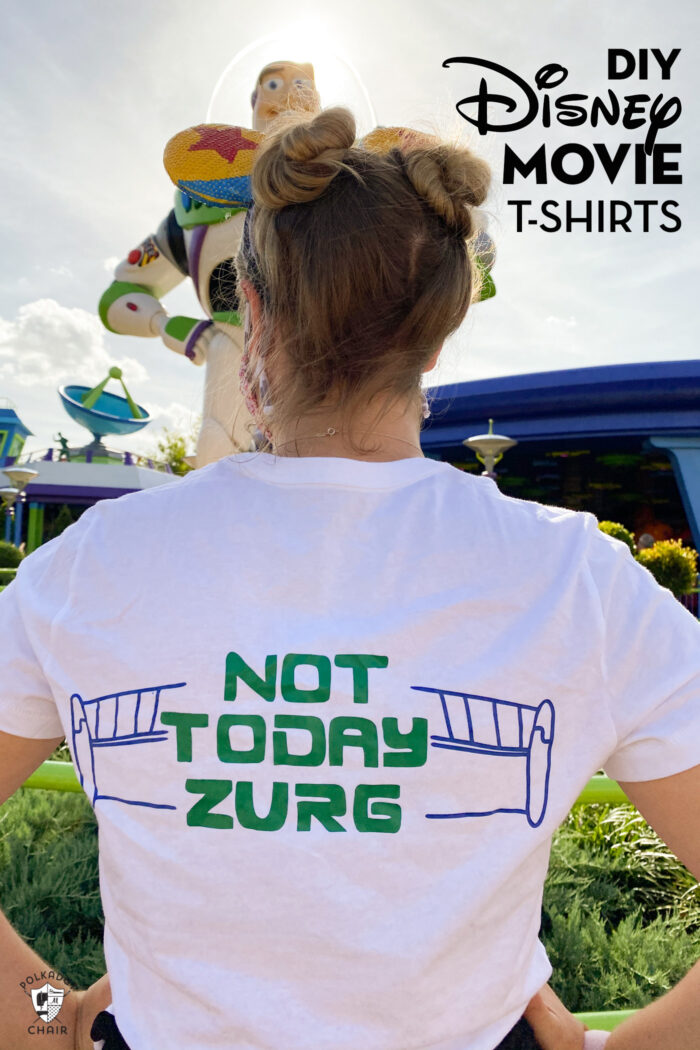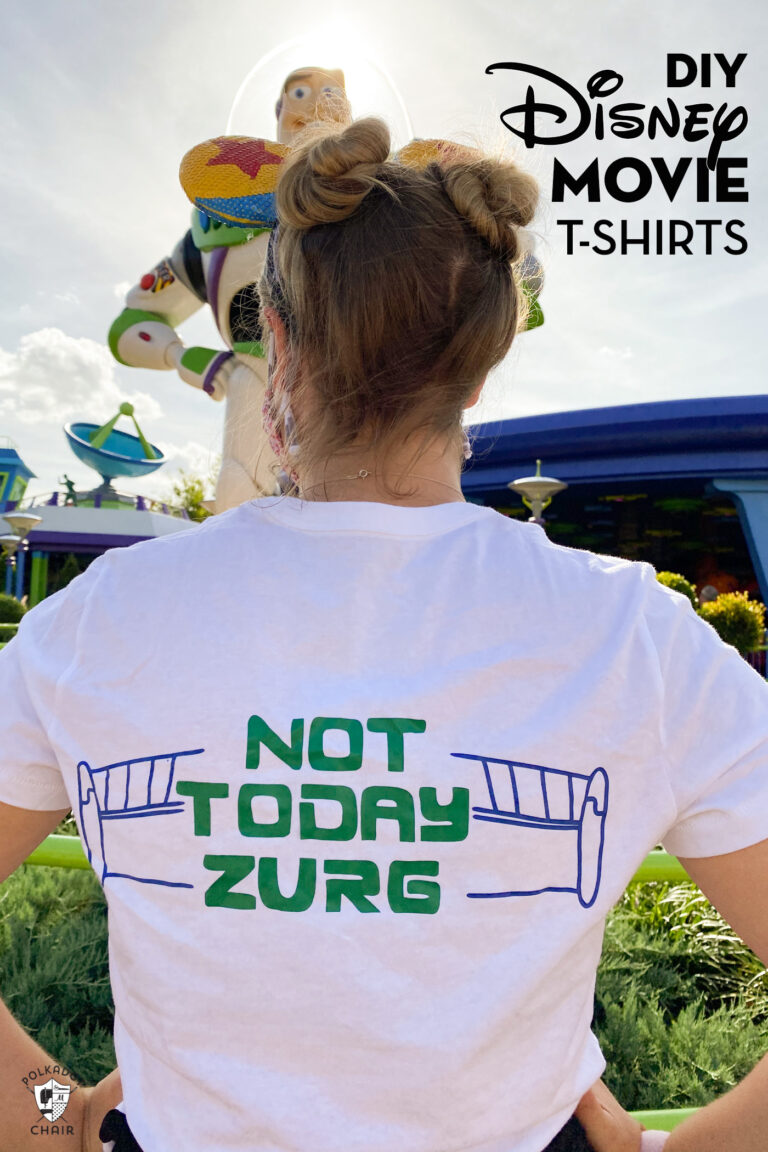 Table of Contents
Disney-themed t-shirts are one of the best ways to embrace the magic of Disney while at home or while visiting the parks; who doesn't love having matching family shirts on vacation? (Well, not all of my kids love them, but hey, a mom can try, right?)
Even though we can't visit Disney as much as we would like to right now, we still like to find ways to bring some "magic" into our everyday lives.
My girls have helped me create custom designs based on their favorite Disney parks and Disney Cruises in previous years.
This time I thought it would be fun to create a set of SVG files inspired by Disney Movies. These are perfect for a family movie night!
My girls helped me come up with sayings from six of our favorite movies to create some adorable hand-lettered Disney family shirts. You can find the free SVG download in our Cricut Download Library.
Included Disney Movie SVG Files
The following files have been added to our Cricut Library. The others are available in our MEGA Disney SVG Bundle.
Not Today Zurg Tees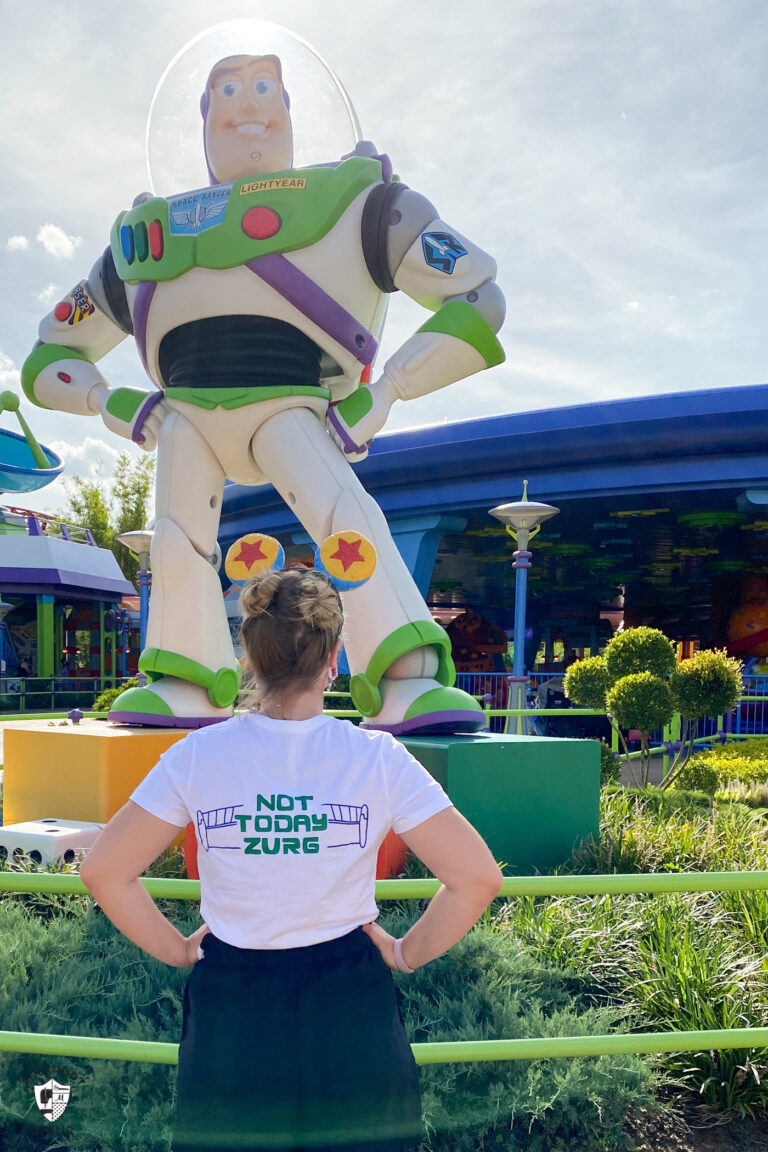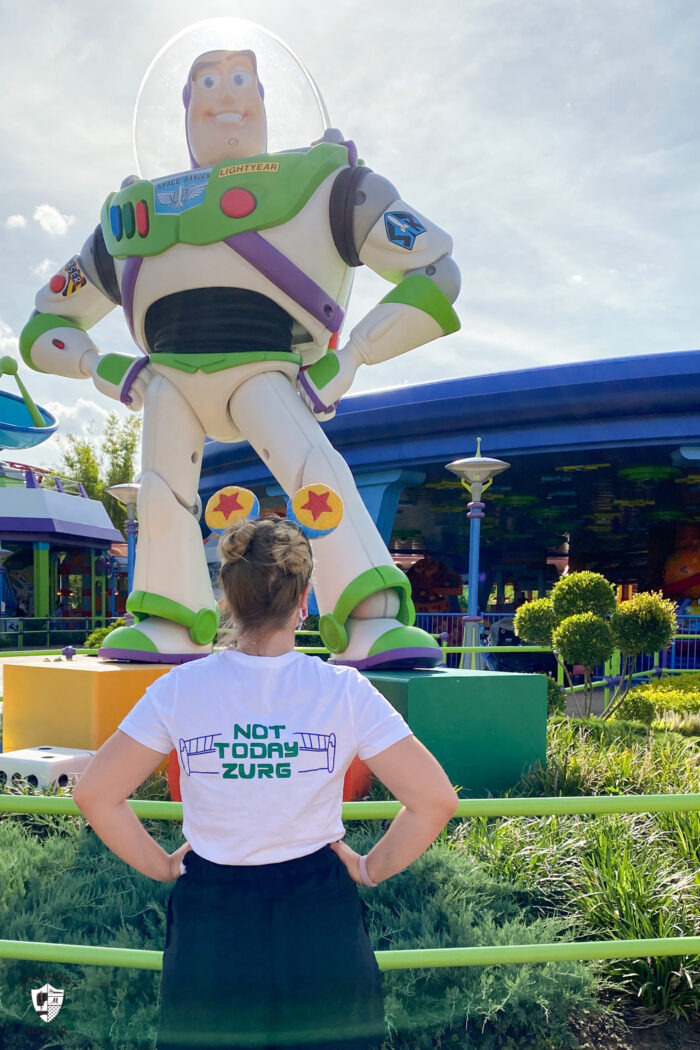 My oldest daughter was born the same year that Toy Story was released. Which makes her as old as the movie. Somehow Disney always knows how to pull at my heartstrings, and Andy graduated and left home the same year my oldest did. We also have our own "Andy" in the family.
My kids love the new Toy Story Land in Hollywood Studios and decided to use it as inspiration for one of their designs. They watched the first two movies in order to find the best quotes for their t-shirt and ended up with "not today Zurg!"
Winnie the Pooh Inspired T-Shirt
Winnie the Pooh has always been a favorite in our family. One of my kids even watched Pooh's Grand Adventure every day one summer. Since the Winnie the Pooh ride in the Magic Kingdom is one of my daughter's favorite rides, it only made sense to make a Pooh themed t-shirt.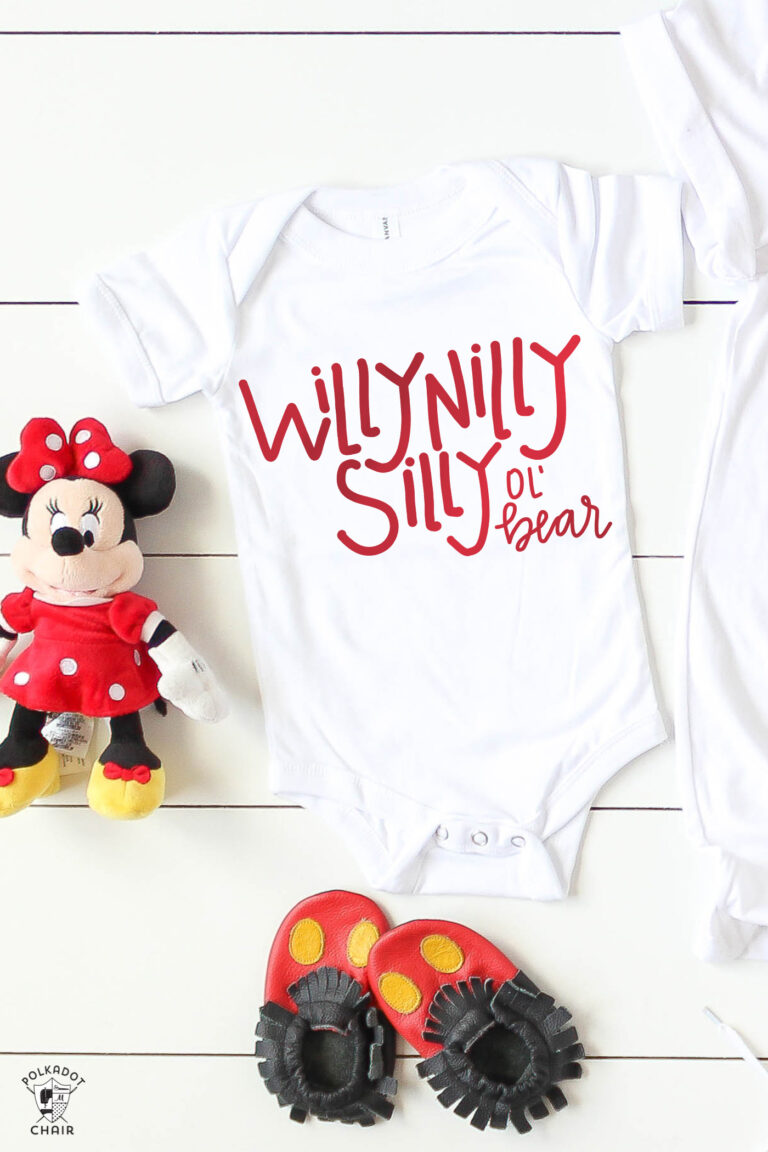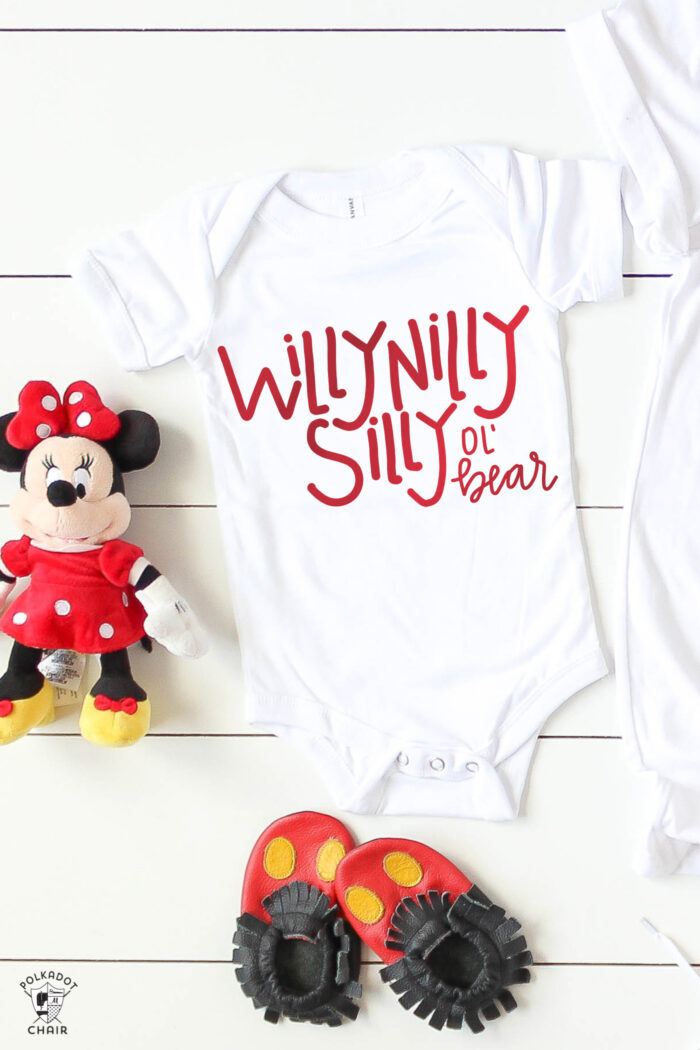 It's My Unbirthday SVG File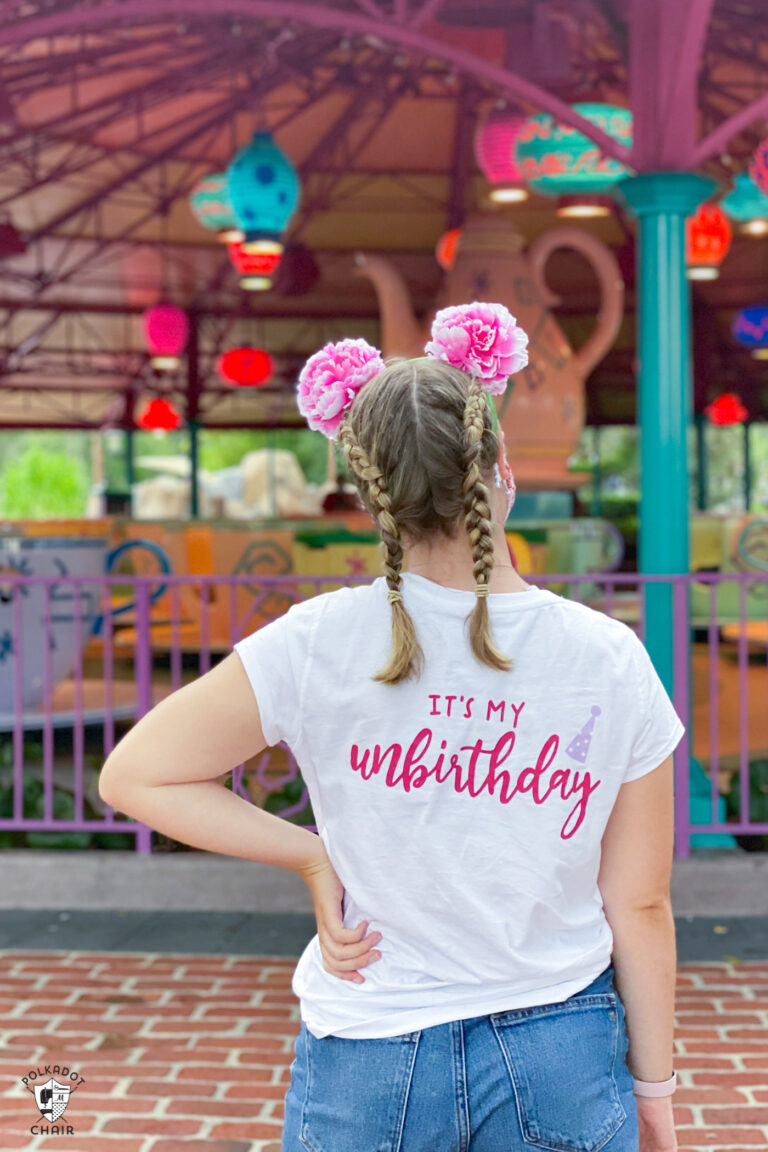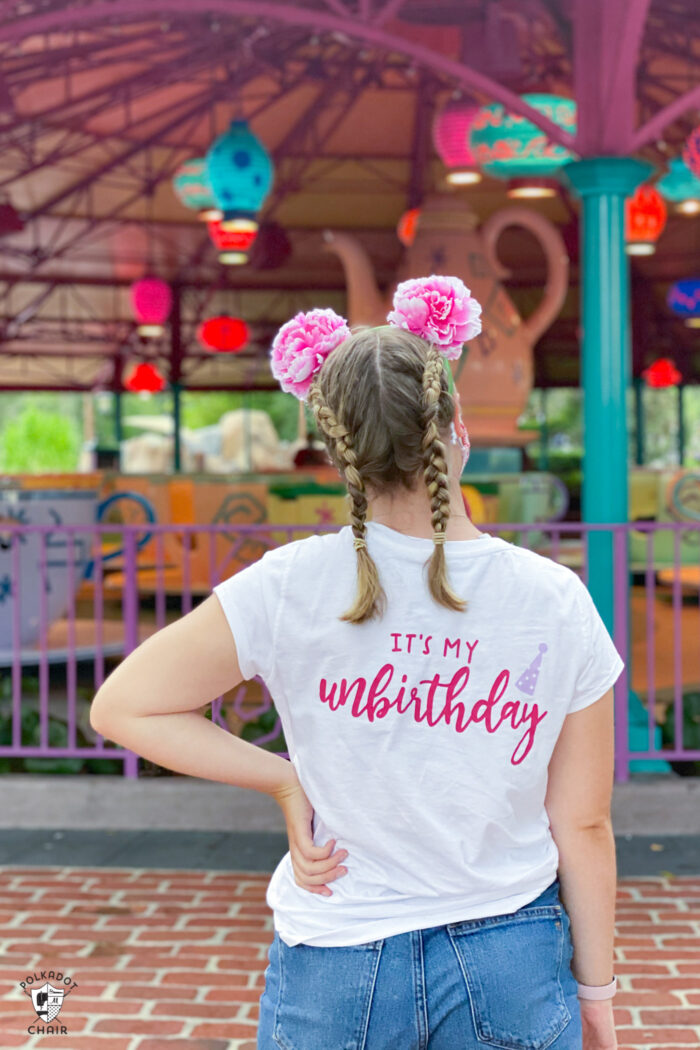 I love how the fun and whimsy of the Alice in Wonderland movie is carried through to the Mad Tea Party ride where (almost) everyone can celebrate their unbirthday in style.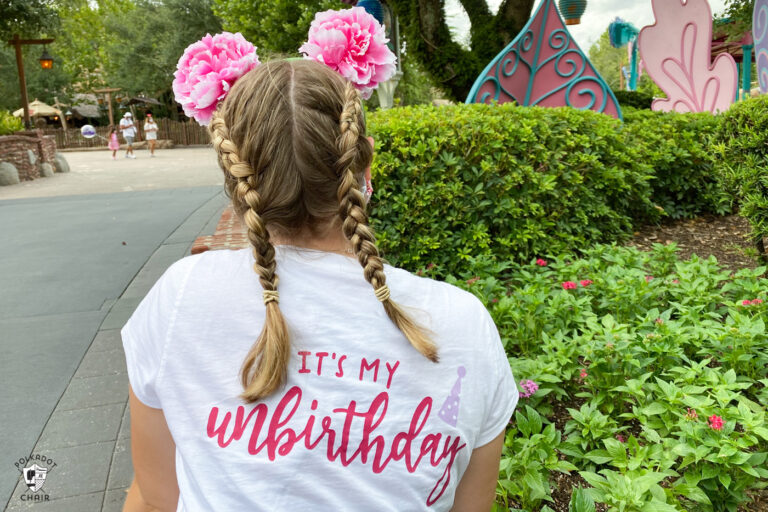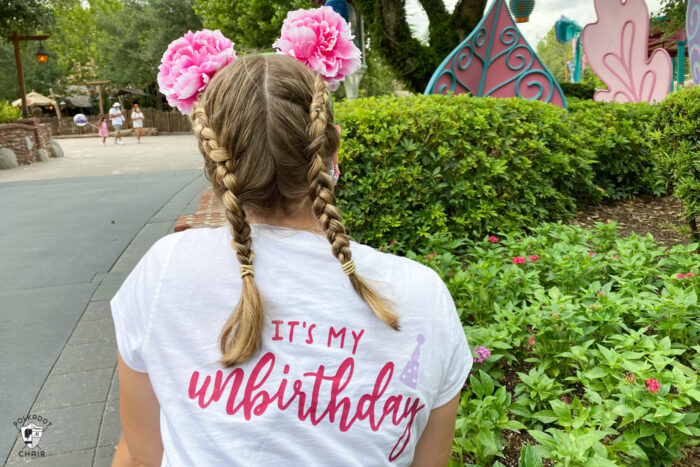 Files Available only in the Bundle
DIY You Can Fly T-Shirt
I have always loved the message of the movie "you can fly". It is such a classic Disney line and makes a great t-shirt.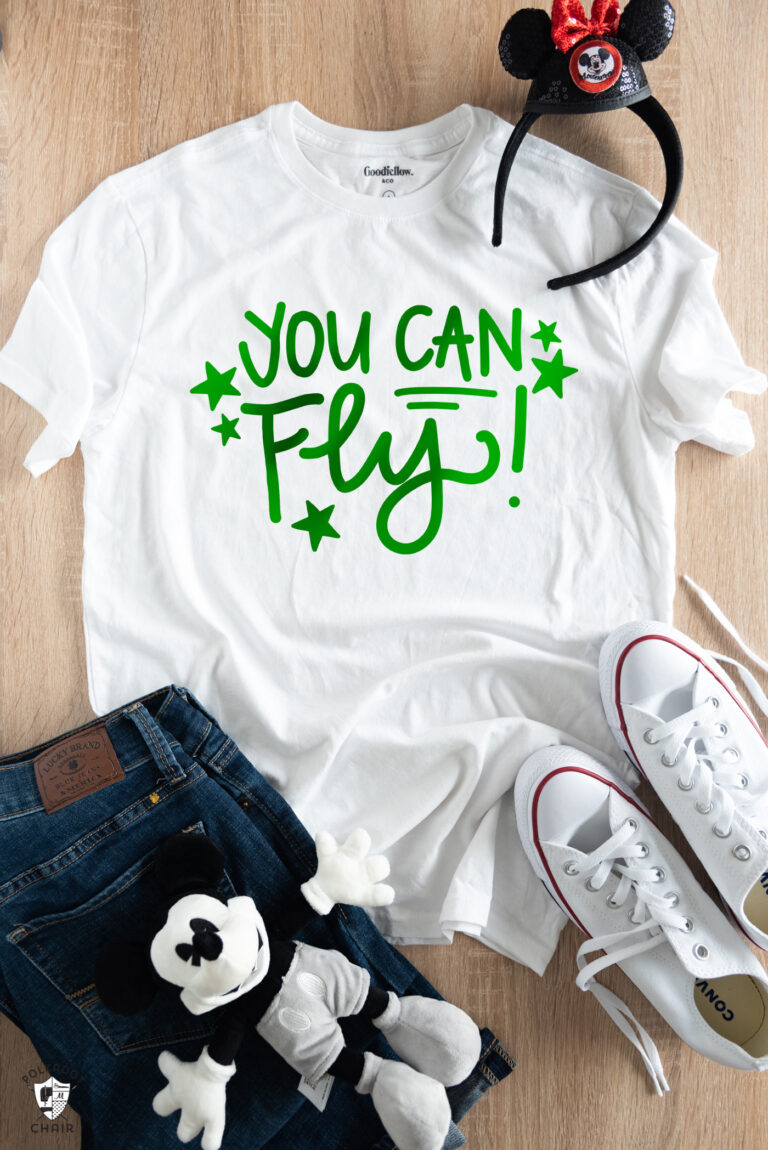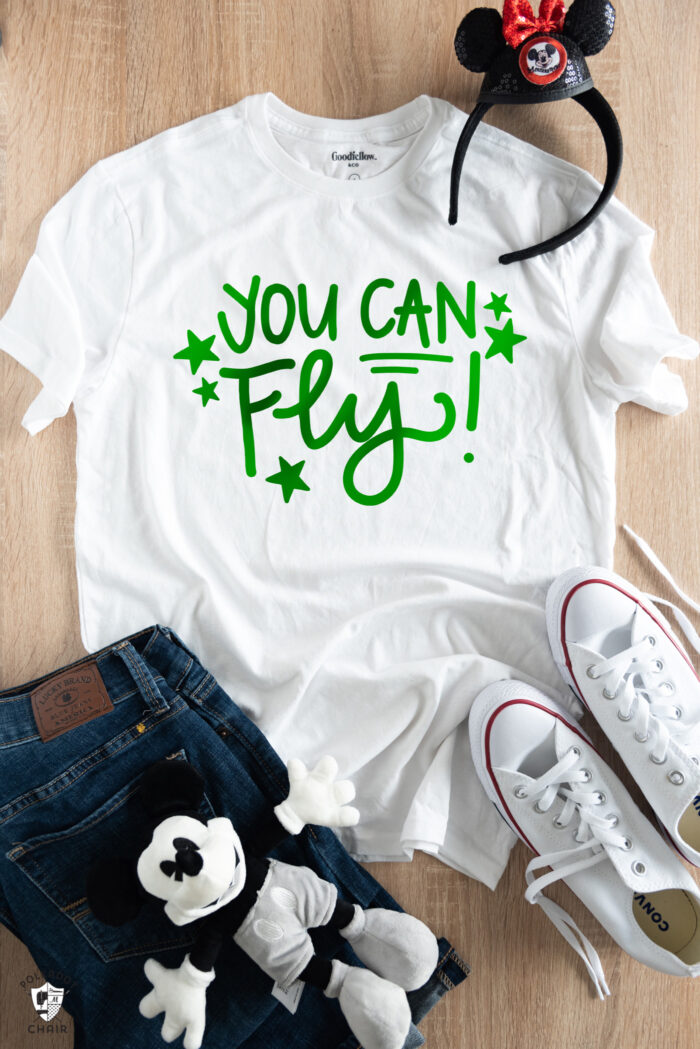 Rather Inclined to Giggle Tee
I grew up watching Mary Poppins, it was actually my favorite movie as a child. The scene with the "magic" carpetbag might be my favorite from the movie. Who remembers all of the "measurements" on Mary's magic tape measure?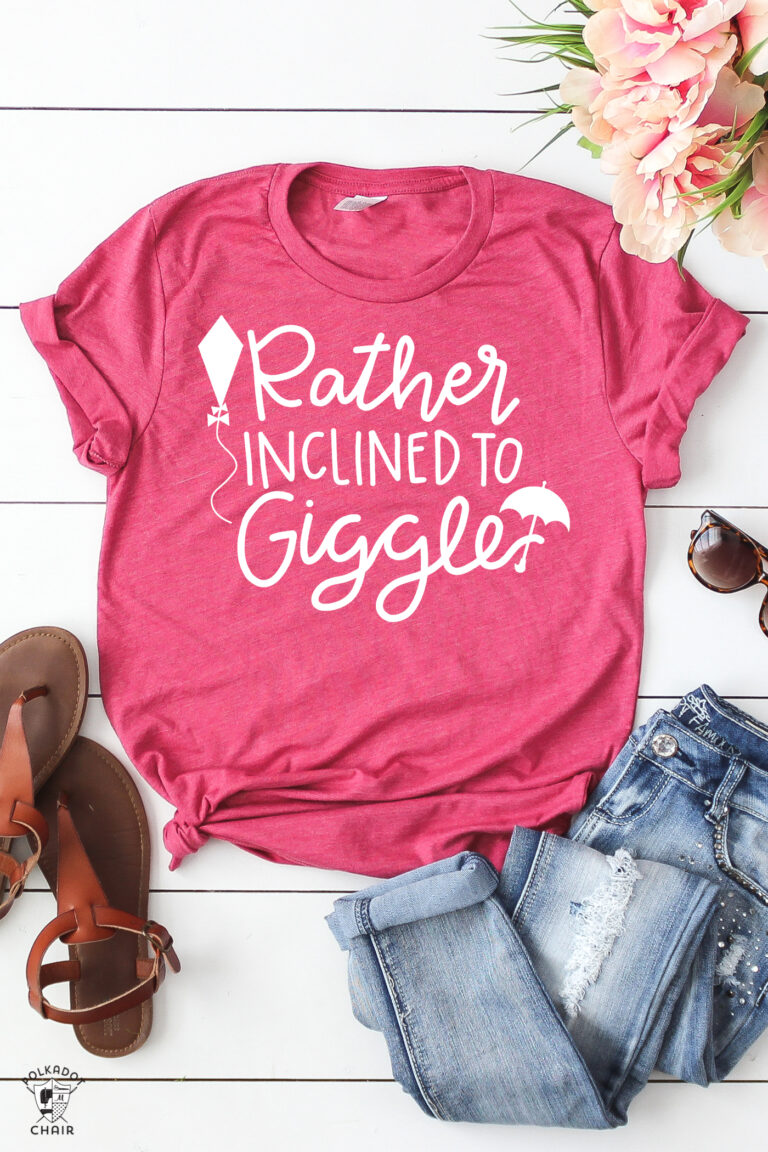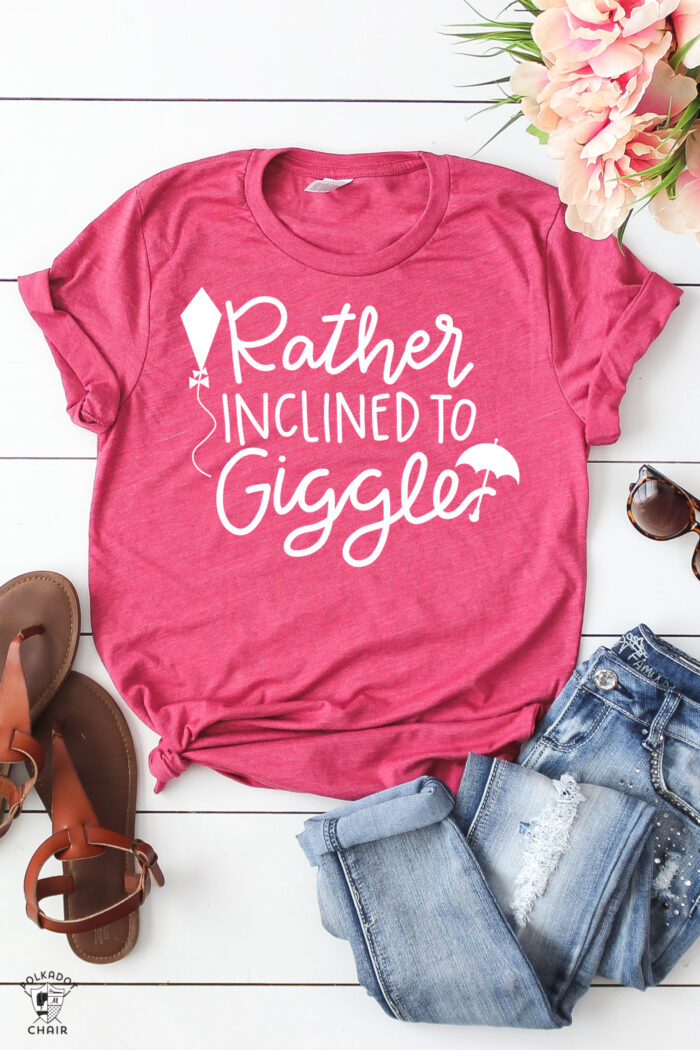 Fluent in Whale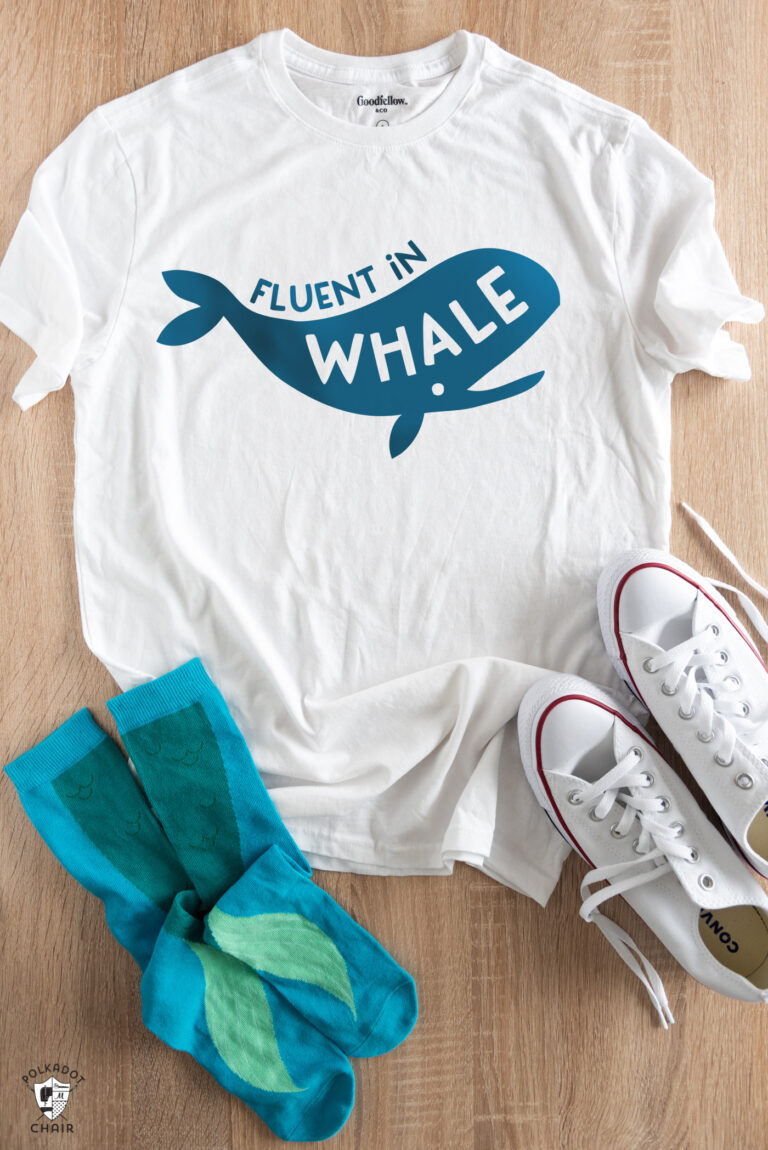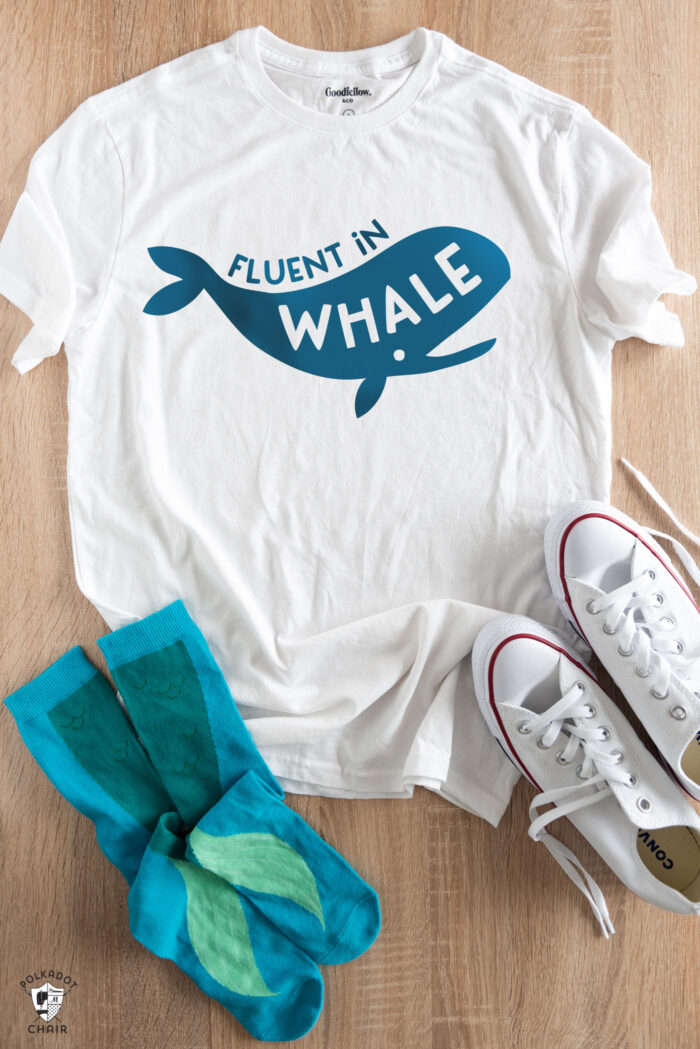 My twins were babies when Finding Nemo came out. I can not tell you how many "whale sounds" I've had to listen to over the years!
Instructions
My Favorite Cricut Supplies
What you need:
Cricut Machine
Blank T-shirt
Iron-On Vinyl
Cricut EasyPress
SVG files (download in our Cricut Library)
How to Get the SVG Files
Option 1:
Fill out this form and we will send you the 3 free SVG Files.
Option 2:
If you don't want to join our newsletter, the files have been added to the MEGA Disney SVG bundle in our shop.
How to Make the T-Shirts
One:
Download the SVG files on the Free Cricut Downloads page on this site.
Two:
Upload the file into Cricut Design Space. Click "attach" in Design Space to get the image to cut out together.
Three:
Size the image, and send it to the machine to cut the file. Follow the prompts on the screen to do this.
Four:
Load the Iron-on Vinyl onto the cutting mat, load the mat into the machine. Cut out the image, and weed (or remove) the extra iron-on vinyl
Five:
Apply to the t-shirt with a Cricut EasyPress
If you'd like a MORE detailed, step by step of this process you can check out this POST. There are lots and lots of photos and instructions for you.
I hope you liked these, I am always looking for new Disney shirt ideas let us know in the comments.
More Disney DIY's
Winnie the Pooh Embroidery Hoop Art
Simple & Easy DIY Toy Story Costumes perfect for Teens