Planning a Disney trip in the future? DIY a set of adorable t-shirts to take with you on your trip! Use this free Cricut SVG file to create your own custom Disney Tees!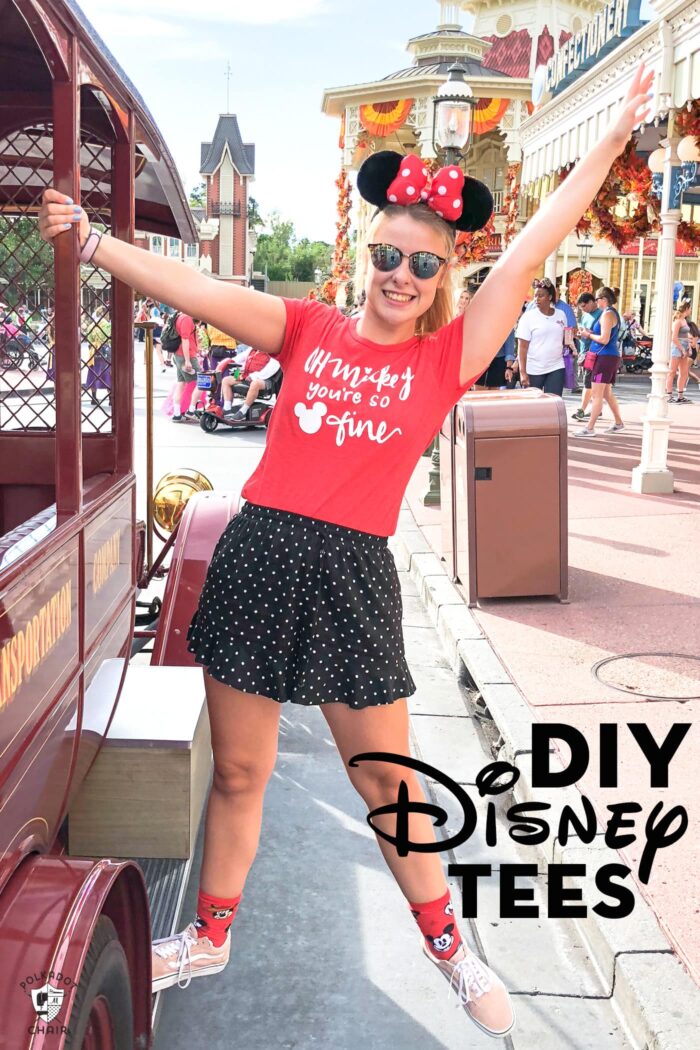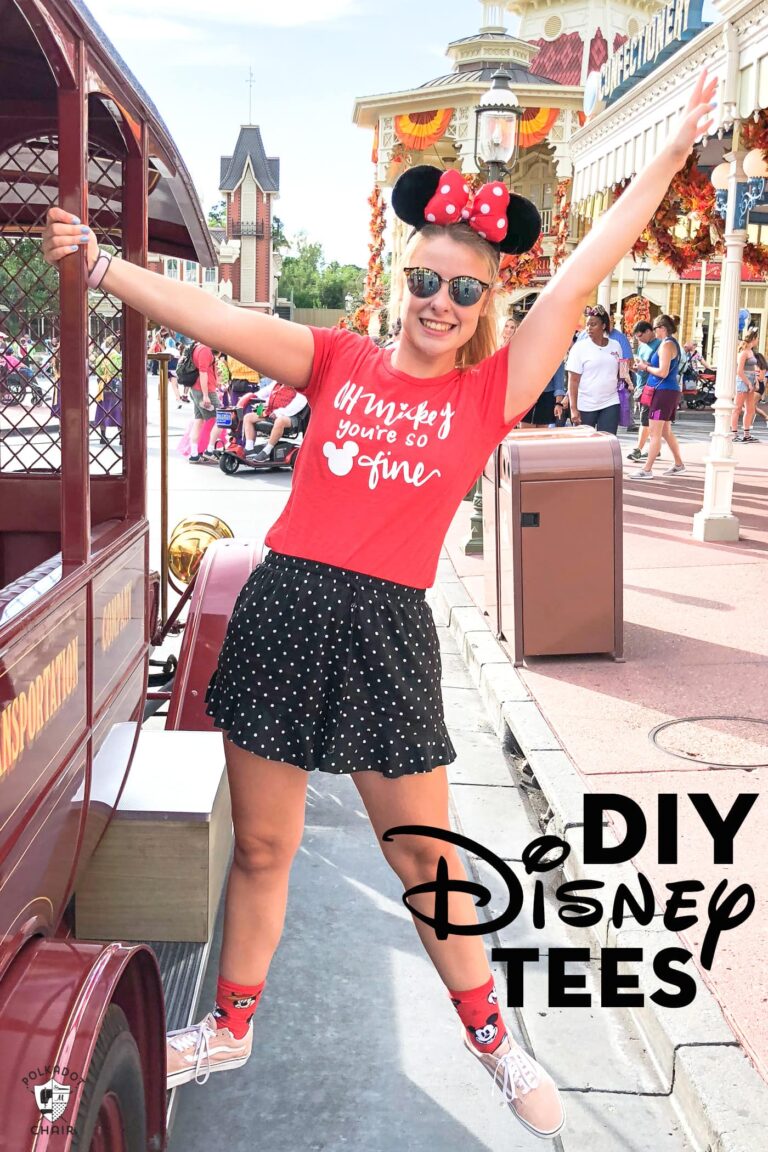 If you've been a long-time follower then you know that we love Disney! We started going when our kids were small and now that they are older we love to go back as often as we can.
Table of Contents
Since our kids are getting older and ready to graduate soon, I find myself feeling "nostalgic" about the whole "growing up too fast" thing. To me, Disney holds so many memories of our family growing up, which I think is part of why we love it so much.
Last Fall we visited during our kids Fall Break. My kids are on different school schedules this year and my daughter ended up with a few extra days off school before we left on our trip.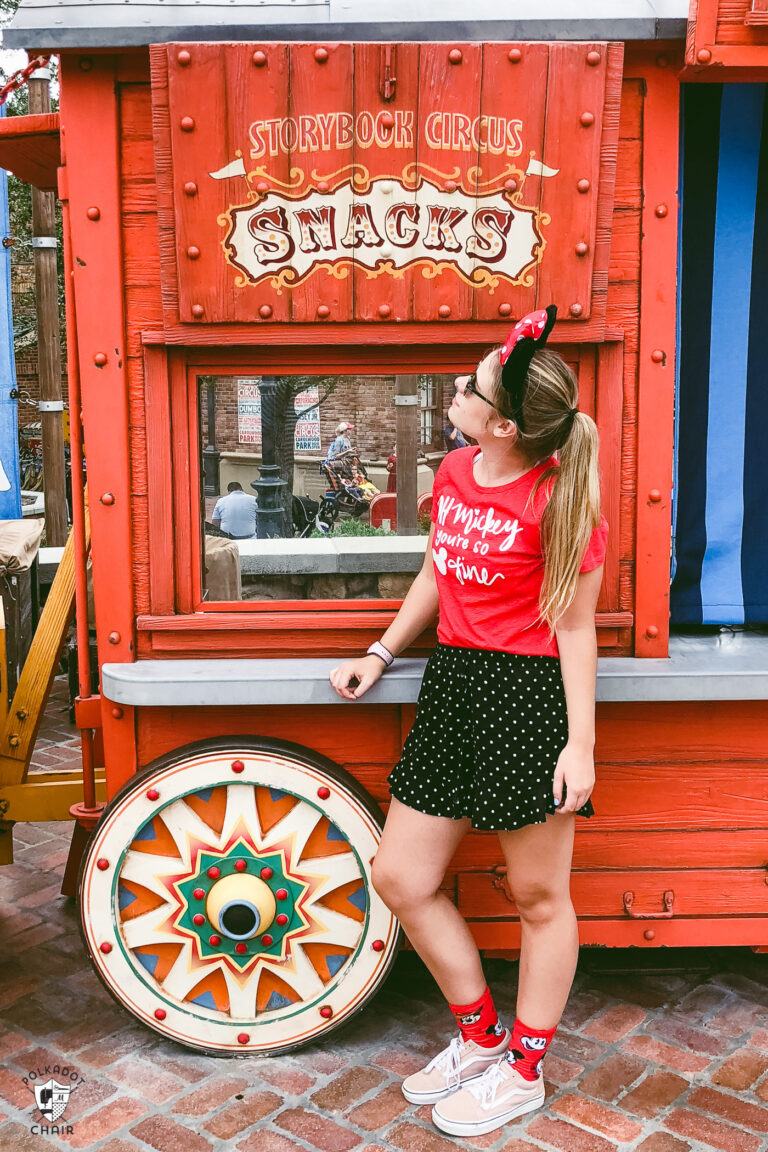 She got a little bit bored, so to fill a bit of time we decided to make a set of Disney t-shirts to take with us on our trip. She's quite a talented artist, so she drew up some ideas for t-shirts then we cut them out with our Cricut. It made for a fun little crafternoon! We also ended up making a set of Disney Purses that you can see here.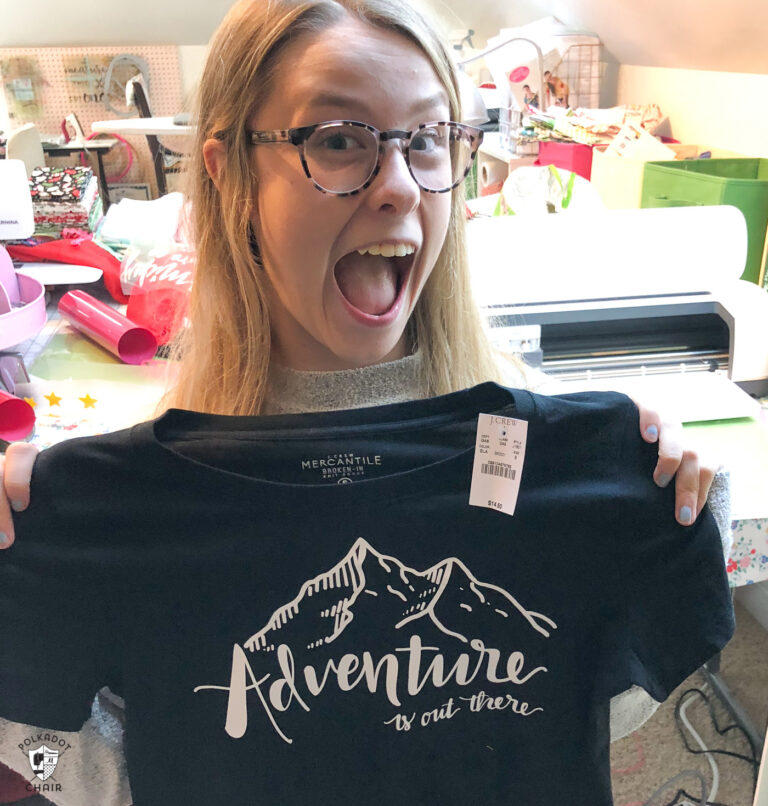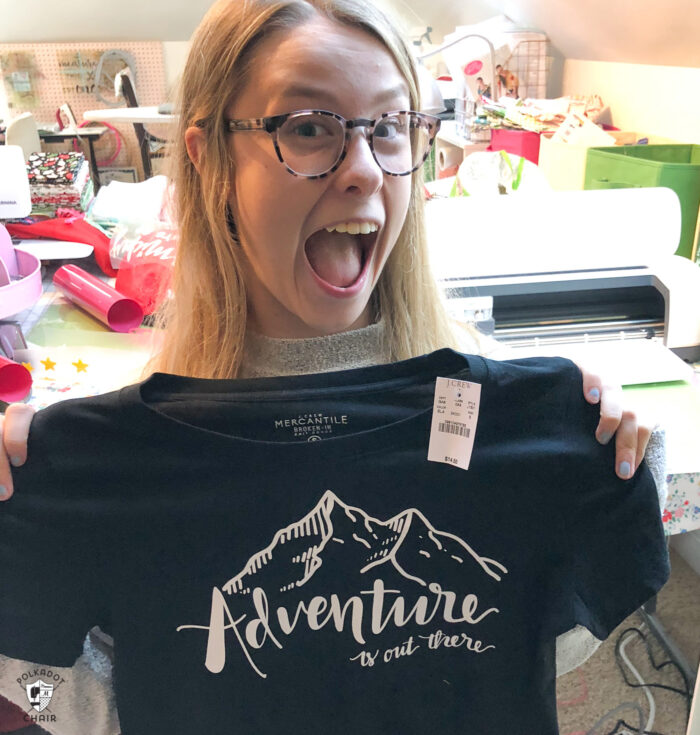 How to make Disney Tees
She designed a t-shirt for each park.  Today I will share the free SVG files with you in case you'd like to make your own Disney shirt! You can also use these to make cute tote bags or mugs!
Supplies:
Files in Our Disney SVG Bundle
Oh, Mickey, You're So Fine with DIY Disney Tee & SVG File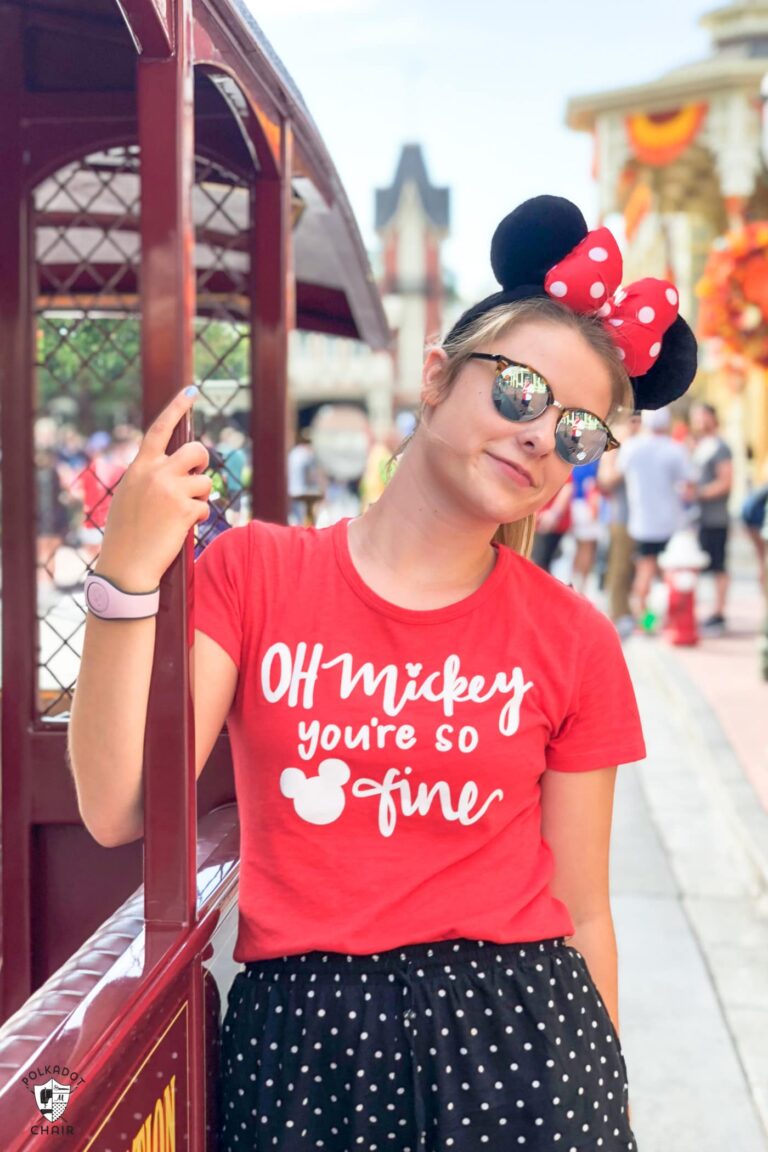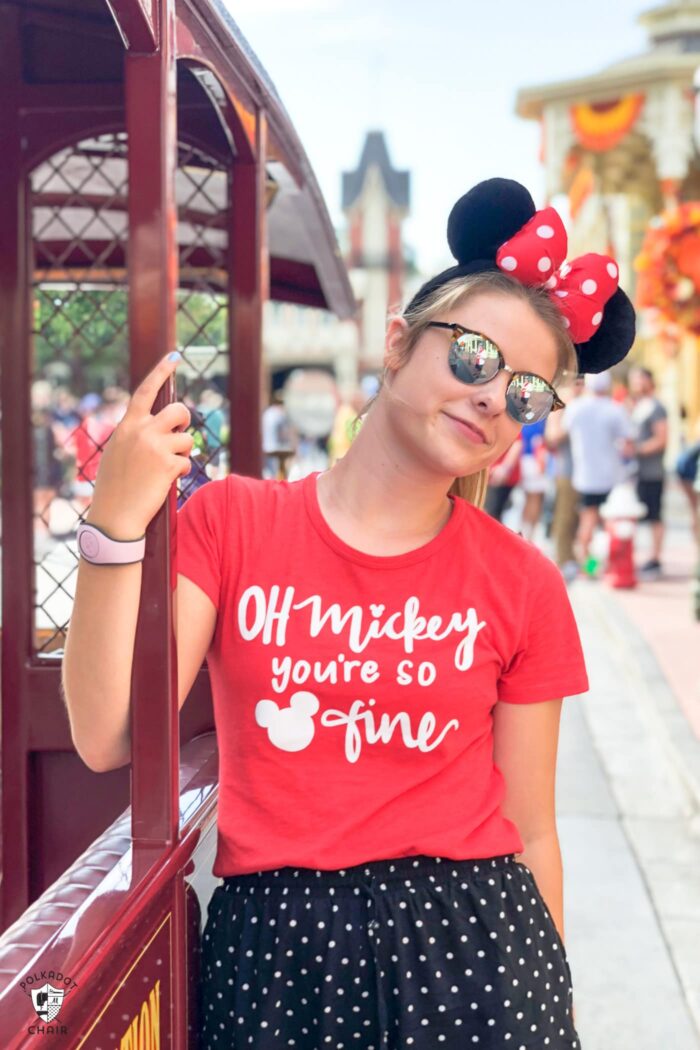 The first file she signed is this cute "oh Mickey…" file. To make this shirt cut the image out with White Everyday Iron-On Vinyl and attach it to a red t-shirt.
Adventure is out T

here

 T-Shirt & SVG file.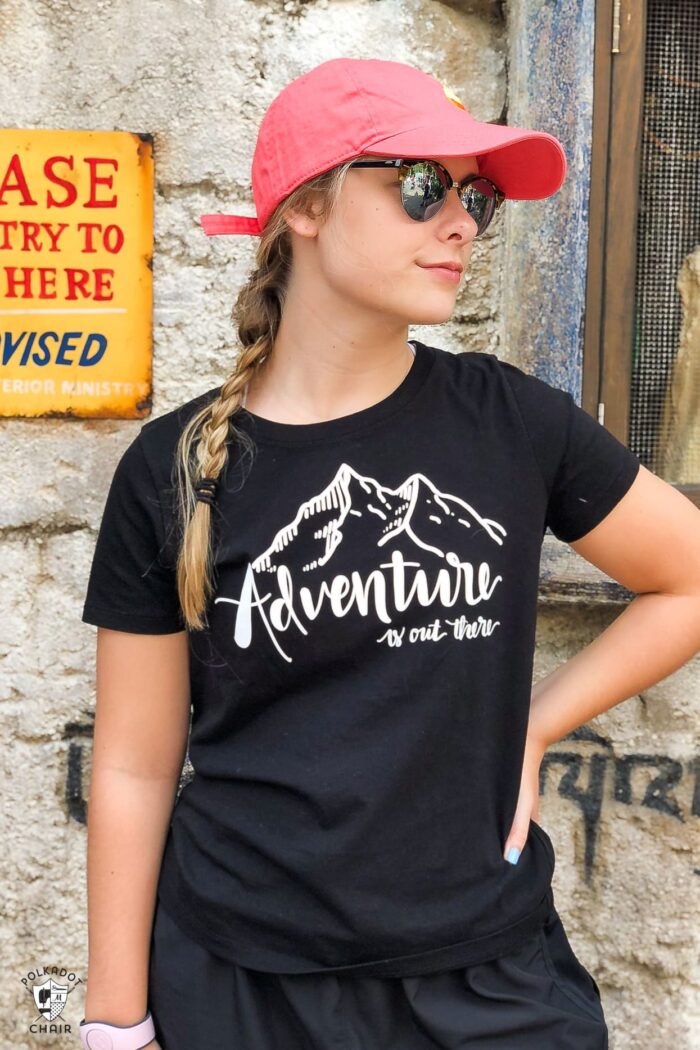 UP Is one of our all-time favorite Disney movies. For Animal Kingdom, she designed a take on the "adventure is out there" saying from the movie. Since it was for AK she took a bit of inspiration from Expedition Everest for the design as well.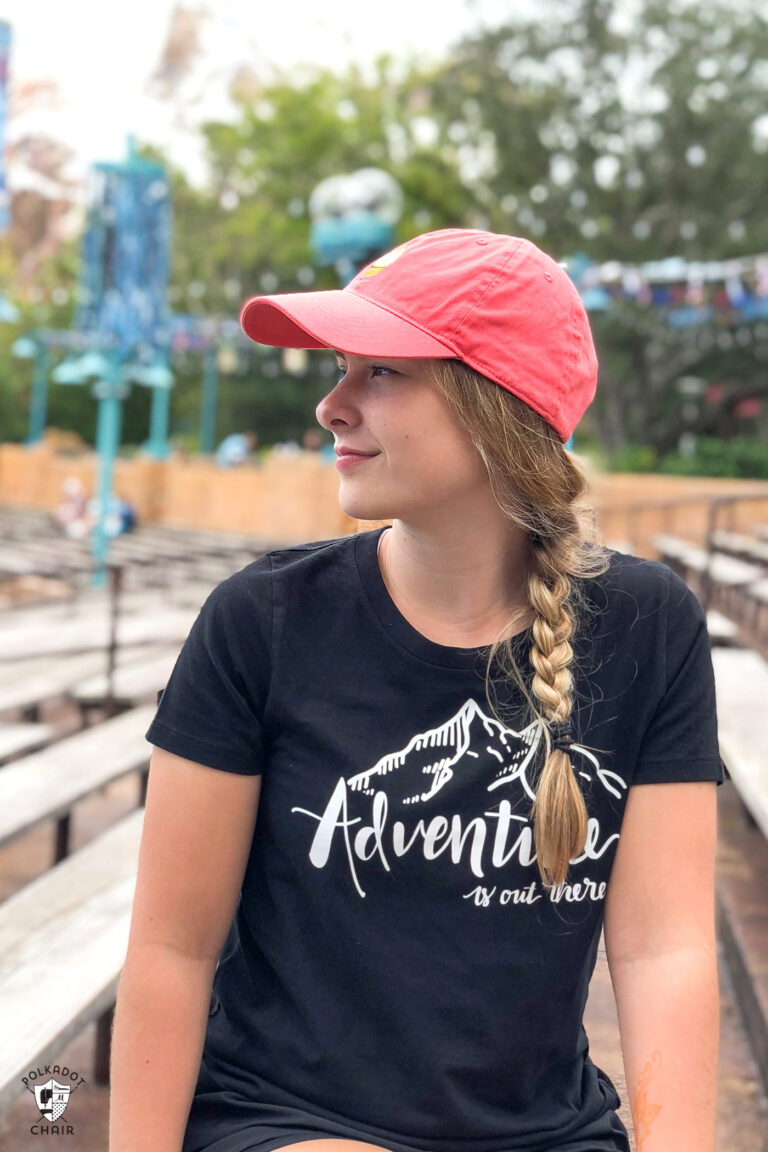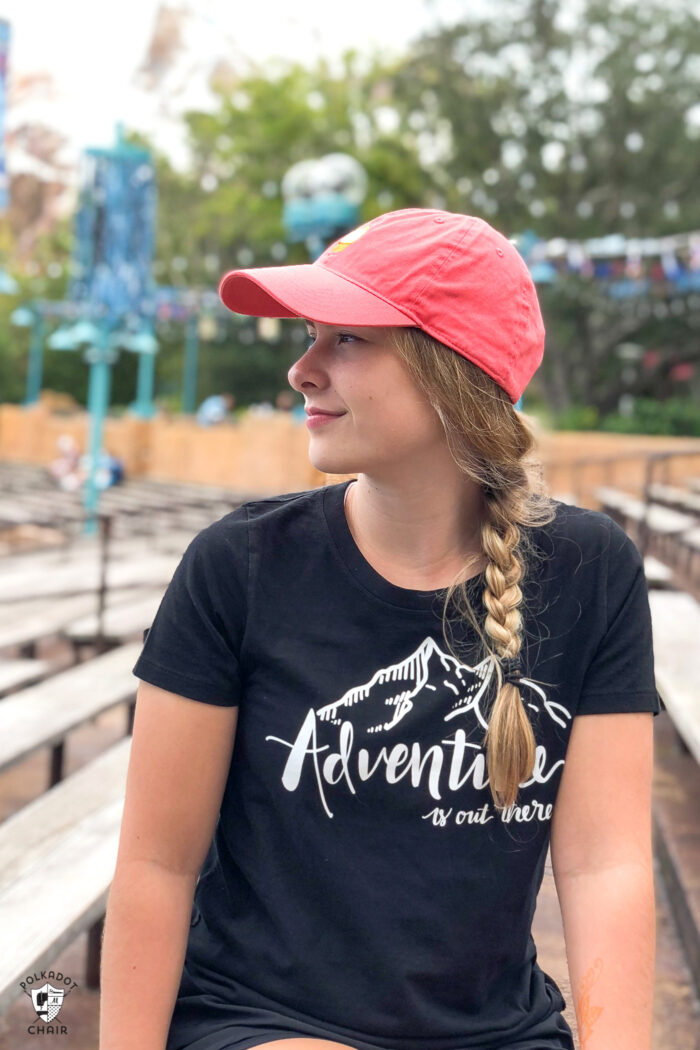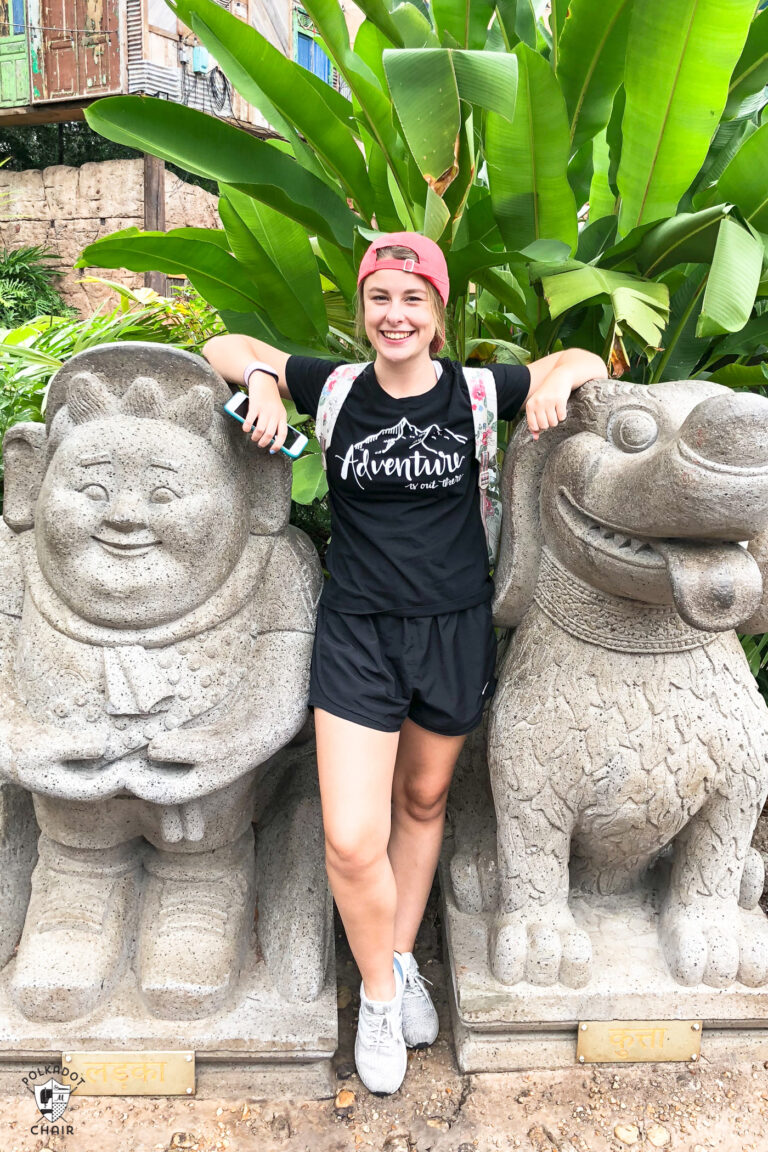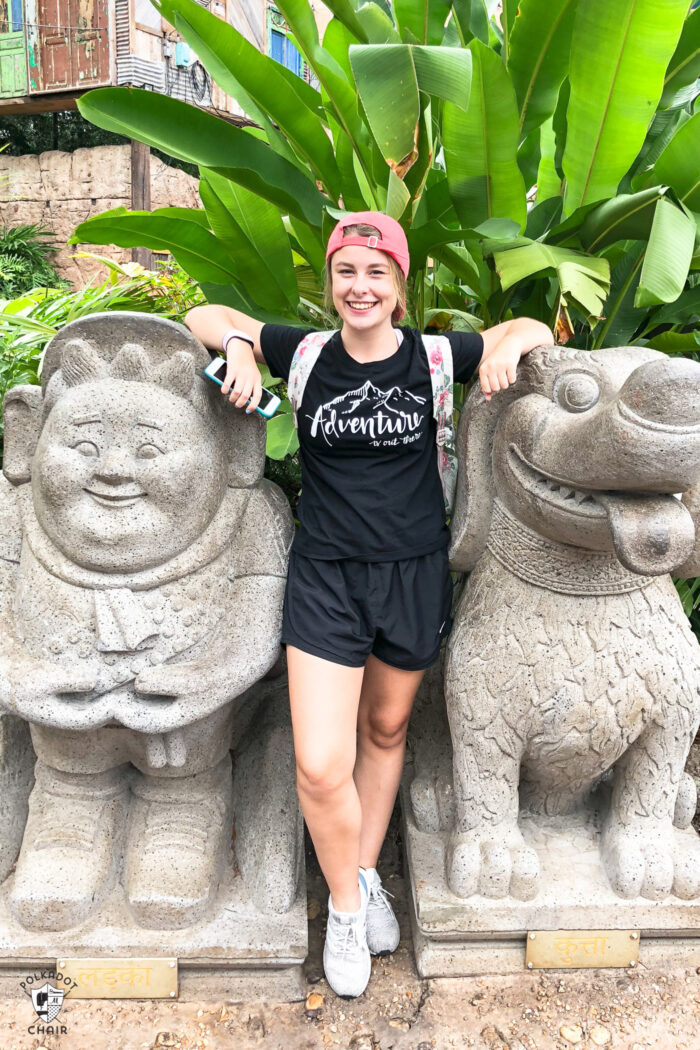 To make this t-shirt you'll want to cut the SVG file out of white everyday iron-on vinyl and attach it to a black t-shirt.
Hey, Howdy, Hey Toy Story T-Shirt & SVG file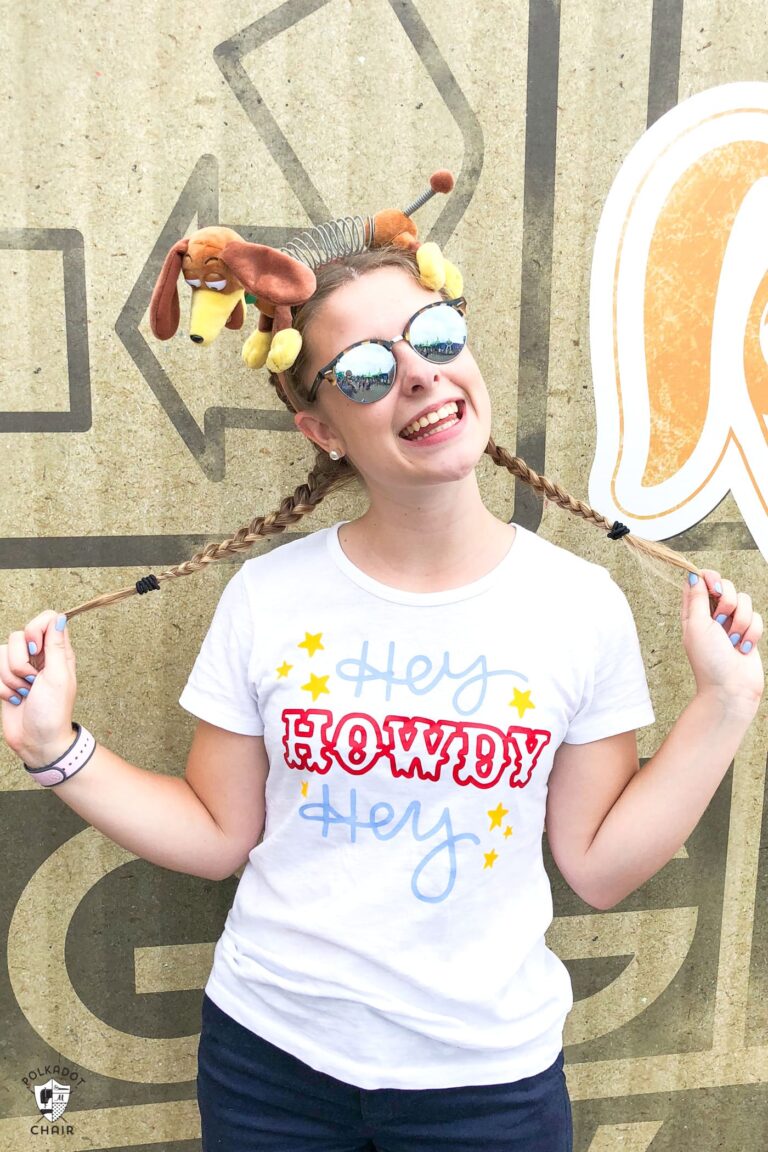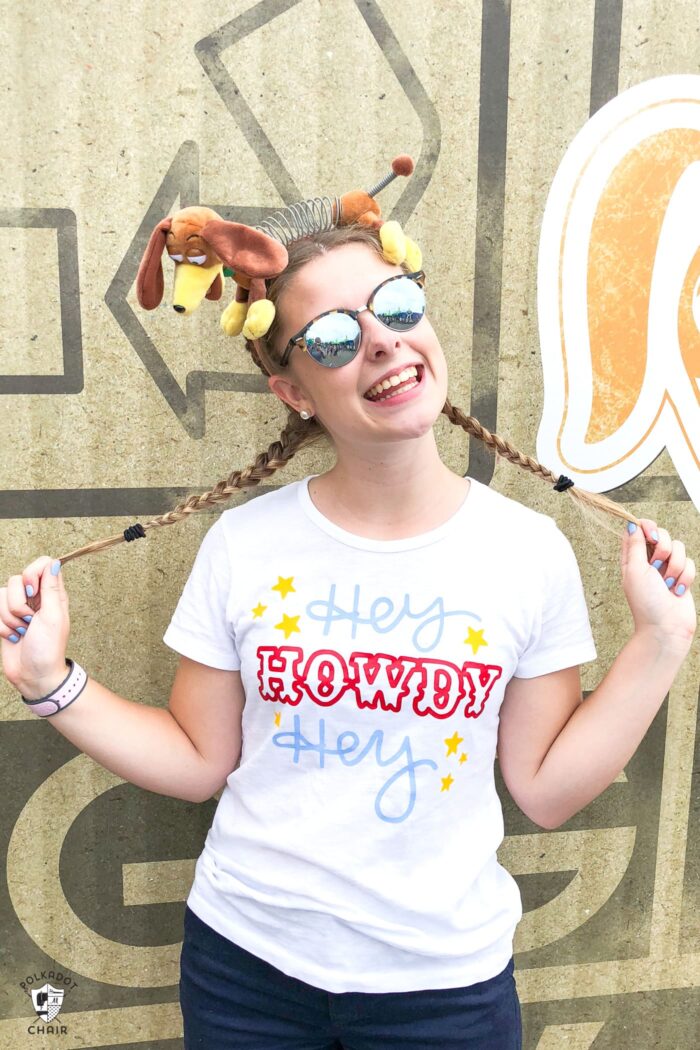 Toy Story Land is now open in Hollywood Studios, and it is ADORABLE! I instantly fell in love with the place. So many cute details!
To make the Hey, Howdy, Hey t-shirt, you'll need 3 colors of iron-on vinyl. Light blue, yellow & red.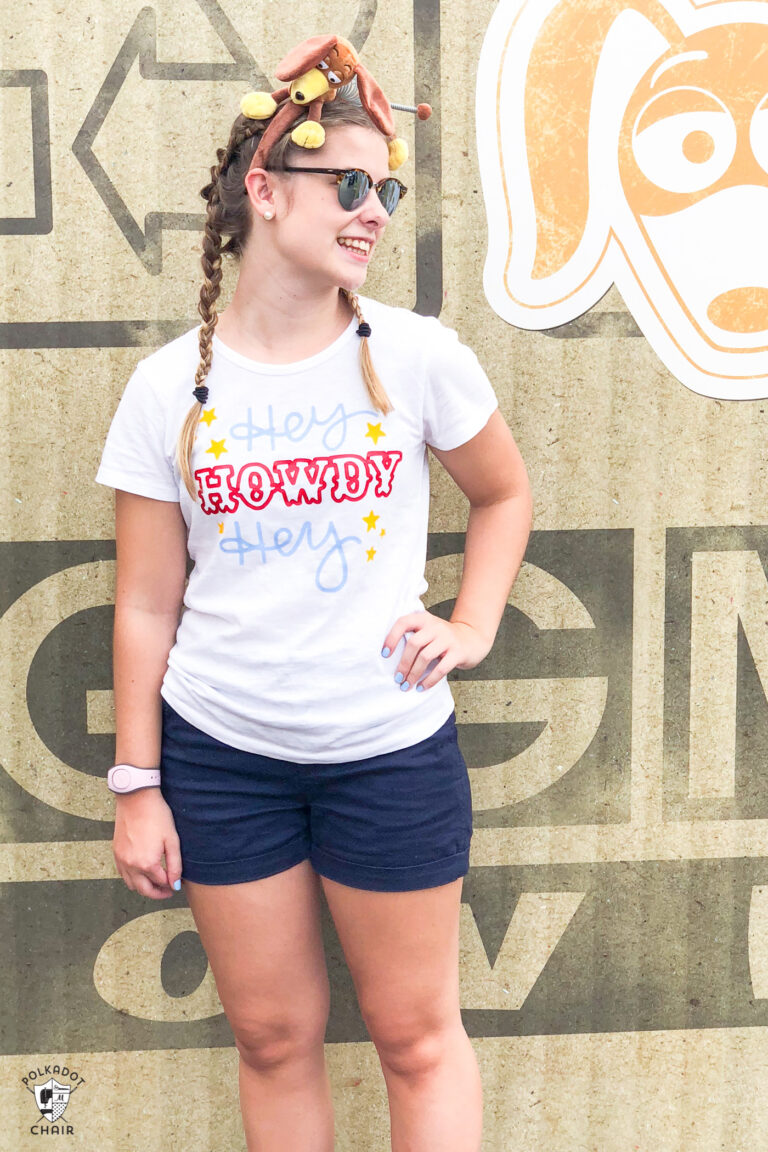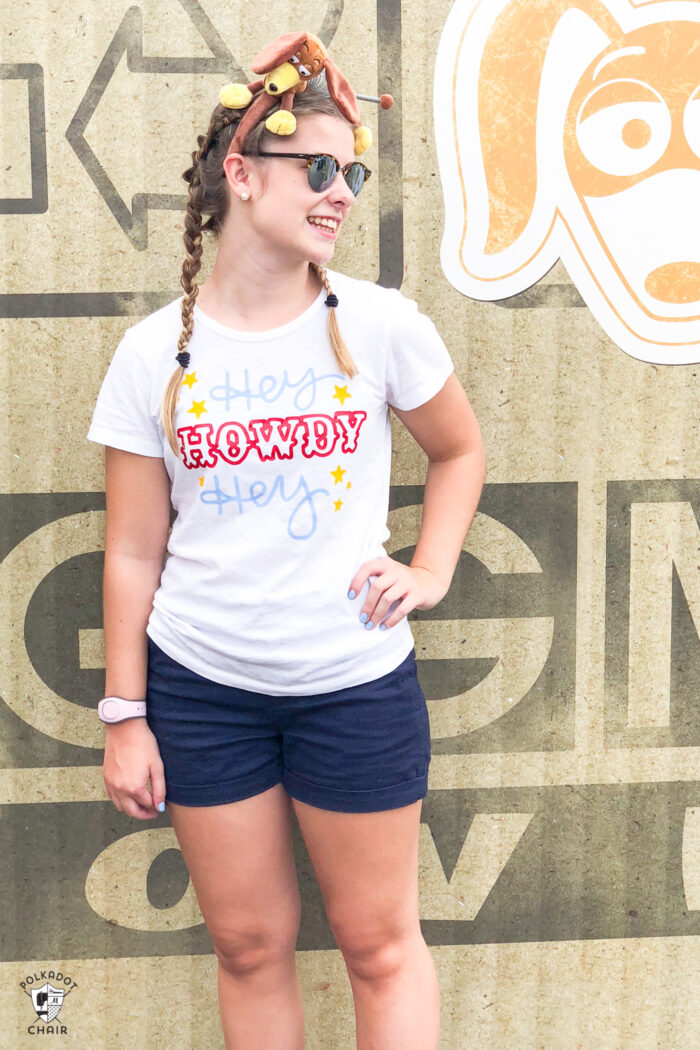 Cut each section of the file out separately and layer them on the t-shirt. Start with the red, then blue and yellow. Note: make sure that you use a Teflon pressing sheet when you layer the iron-on. This will allow you to layer the colors without messing with the layers you've already attached.
Meilleur Jour DIY Disney Tee & SVG file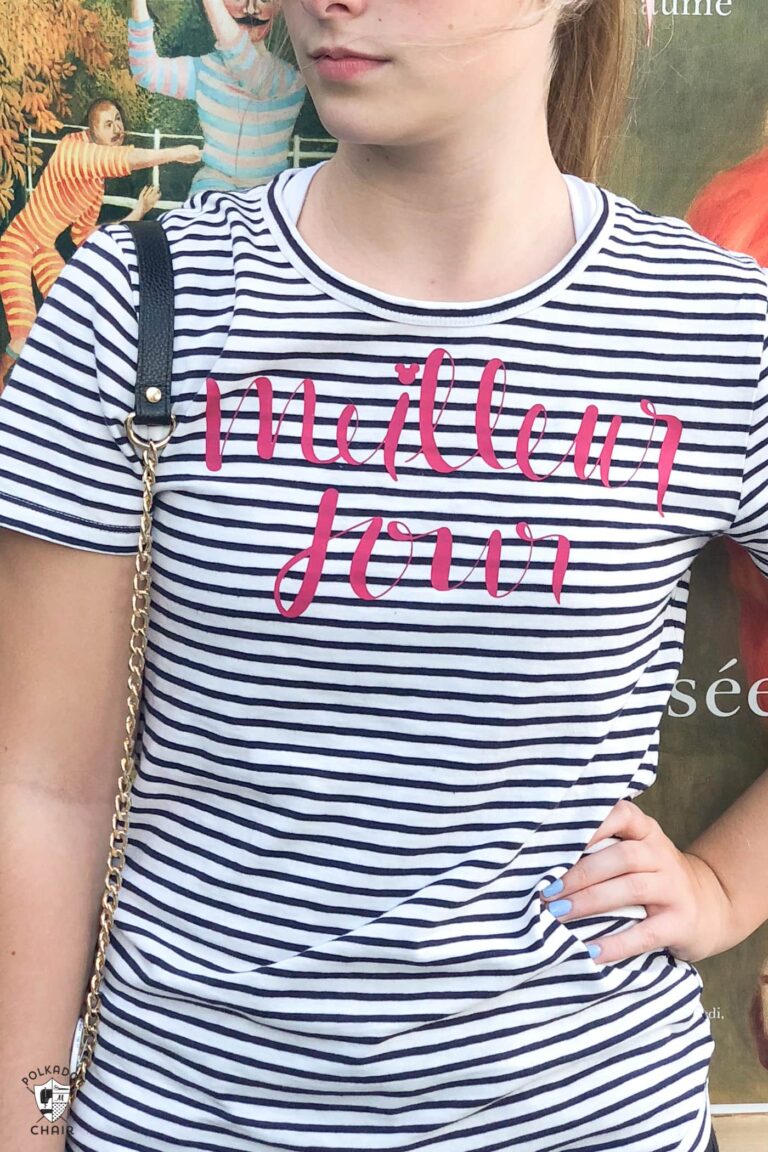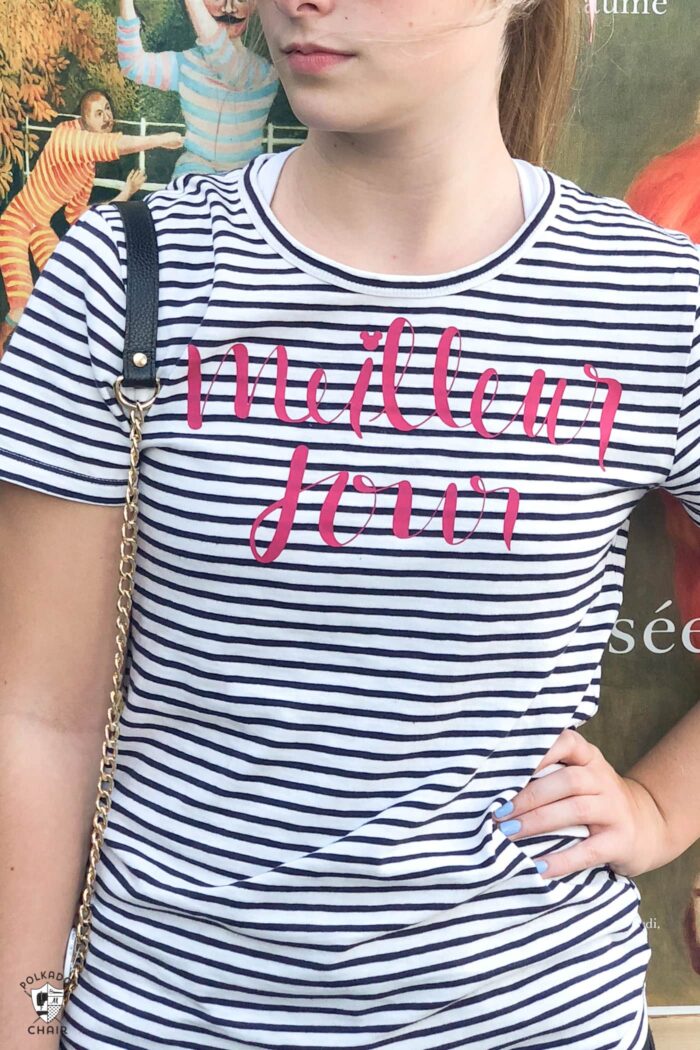 Loosely translated "Meilleur jour" means "Best Day Ever" in French. This t-shirt was designed to be worn in Epcot. We couldn't decide on WHAT to make for Epcot and in the end went with a tee inspired by the International Showcase.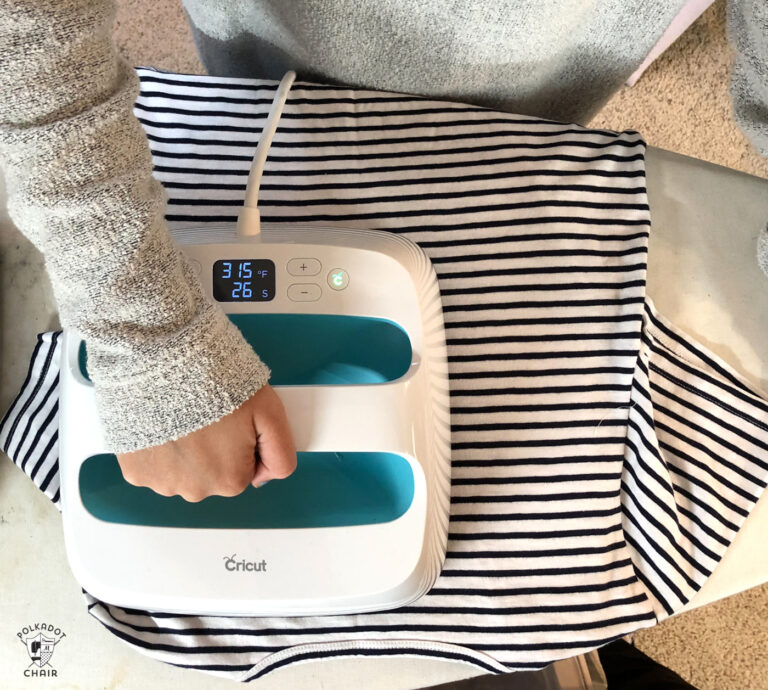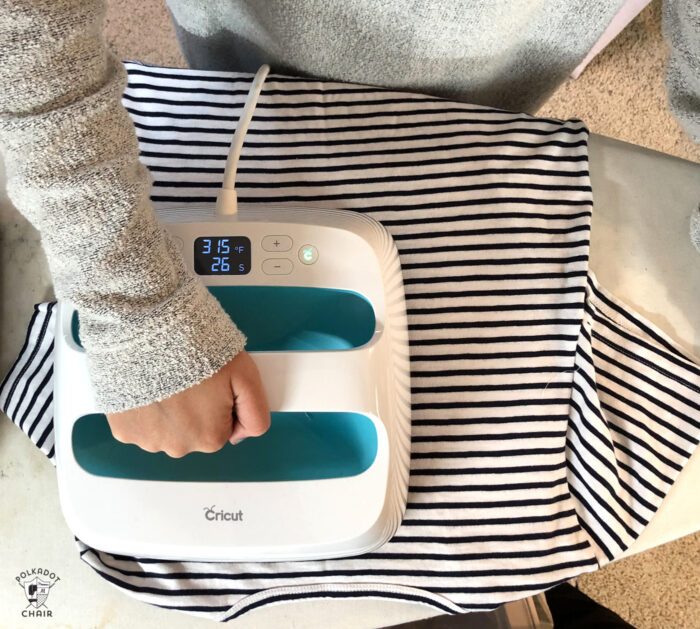 To make this t-shirt cut the words out of Dark Pink Iron-on Vinyl, and attach it to a striped tee. You could also attach it to a solid color t-shirt if you'd like the words to stand out more.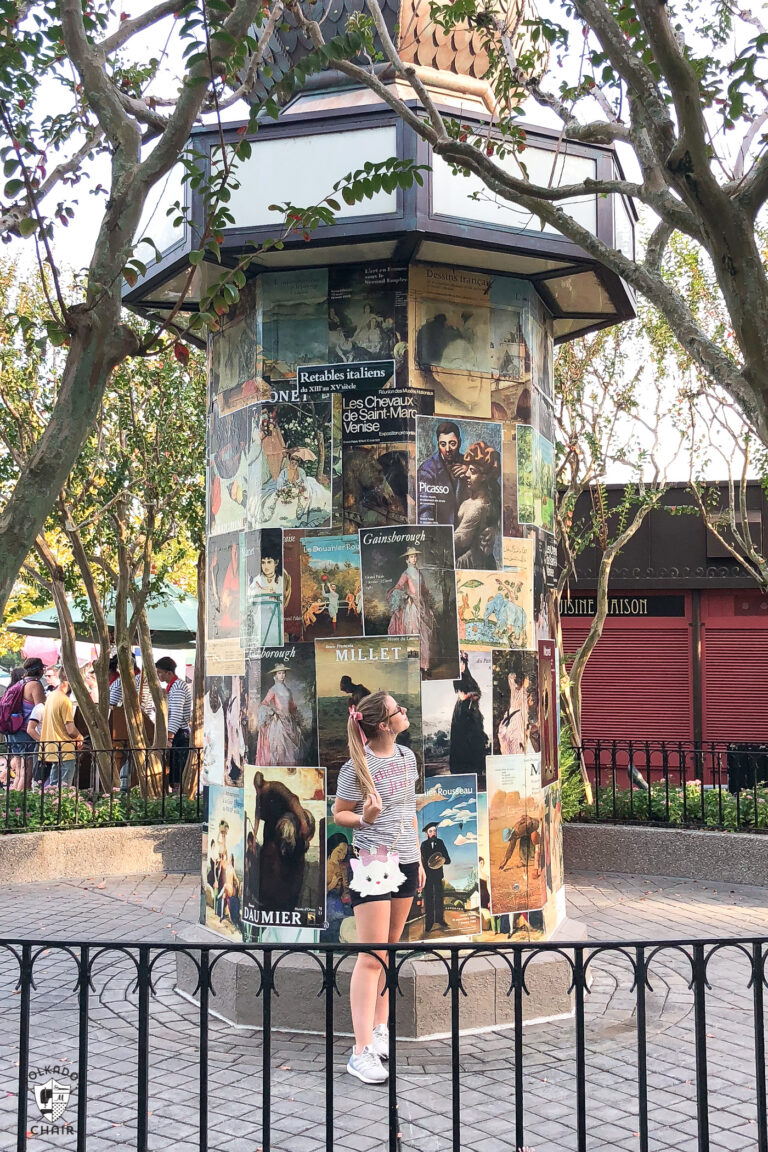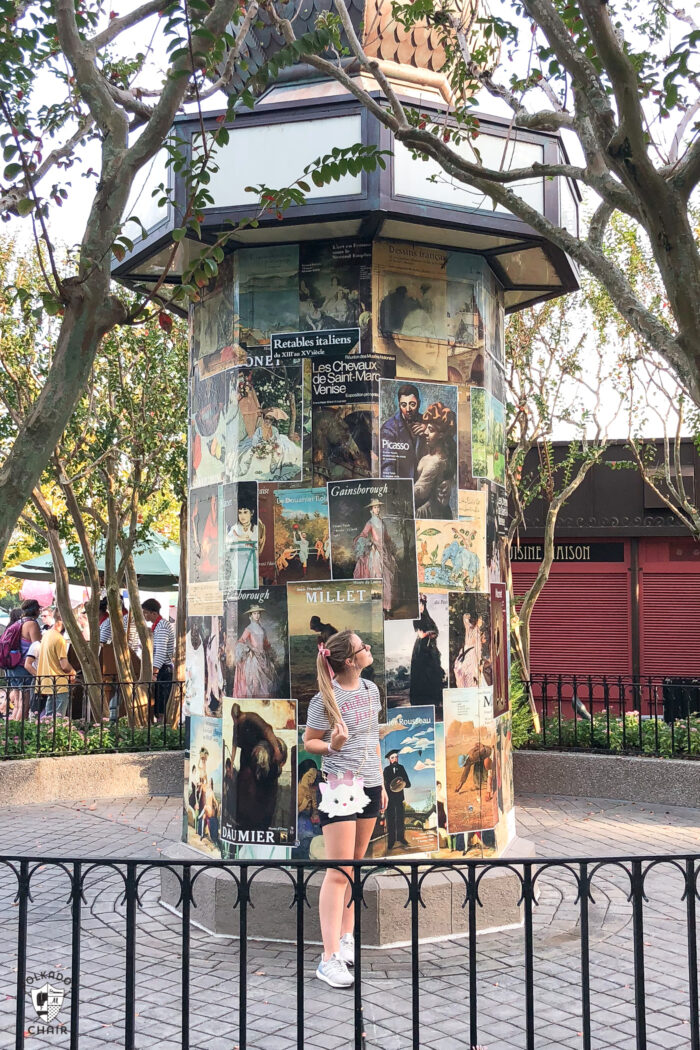 How to Get the SVG Files
Each month we offer a FREE SVG file to our readers. This month you can get the "Oh Mickey" SVG file. The rest are available for purchase in our shop.
To get the OH Mickey SVG just fill out the form below:
To Get the Rest of the SVG Files
More fun Disney DIY's that you may like:
Free Printable Disney Luggage Tags
DIY Disney Cruise T-shirts and Tote Bags
15 Simple Disney World Tips & Tricks to make your visit a little bit better