It is week 3 of the Riley Blake Block Challenge. This week's block is the Framed Flower Block and was designed by Carina Gardner.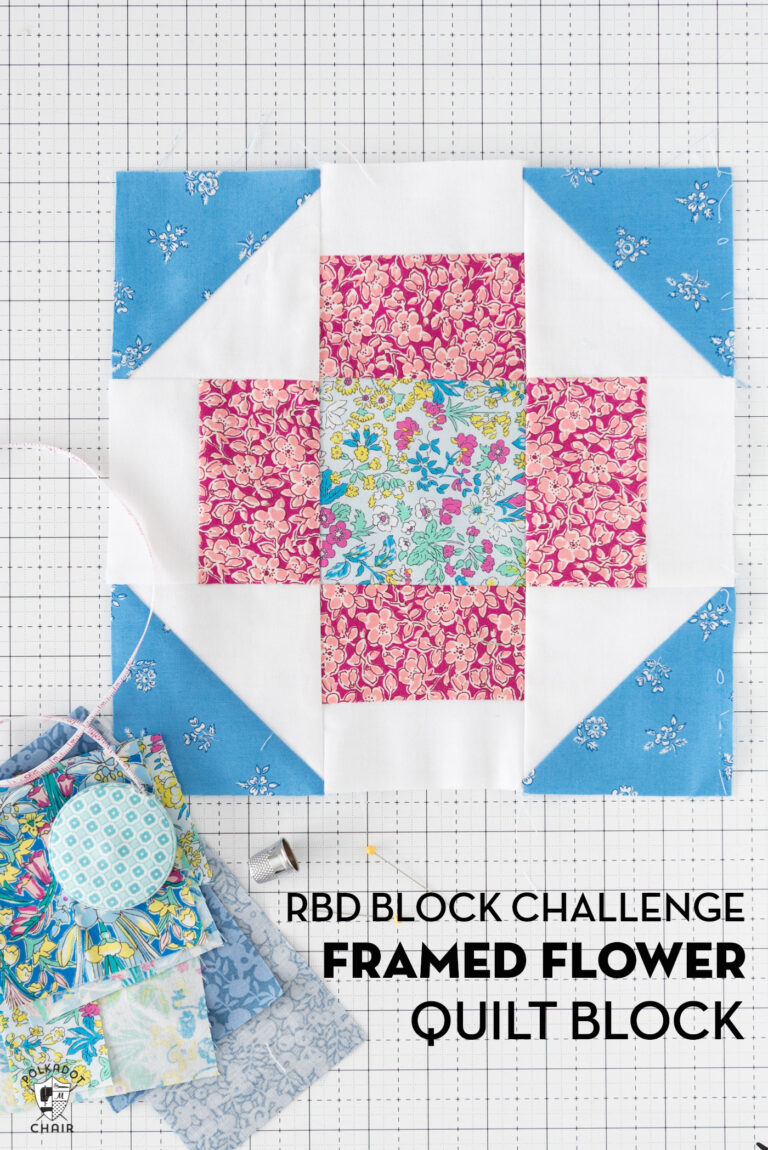 Jump to:
How's everyone holding up? It seems the entire country is frozen right about now! Here in Kentucky, we are snowed in, but the snow is not too deep. We can still get our cars out and the roads are "mostly clear". It is, however, bitterly cold.
Which makes today's quilt block seem a bit "extra special". This block and the colorful Liberty fabrics it's created from has me wishing for Spring!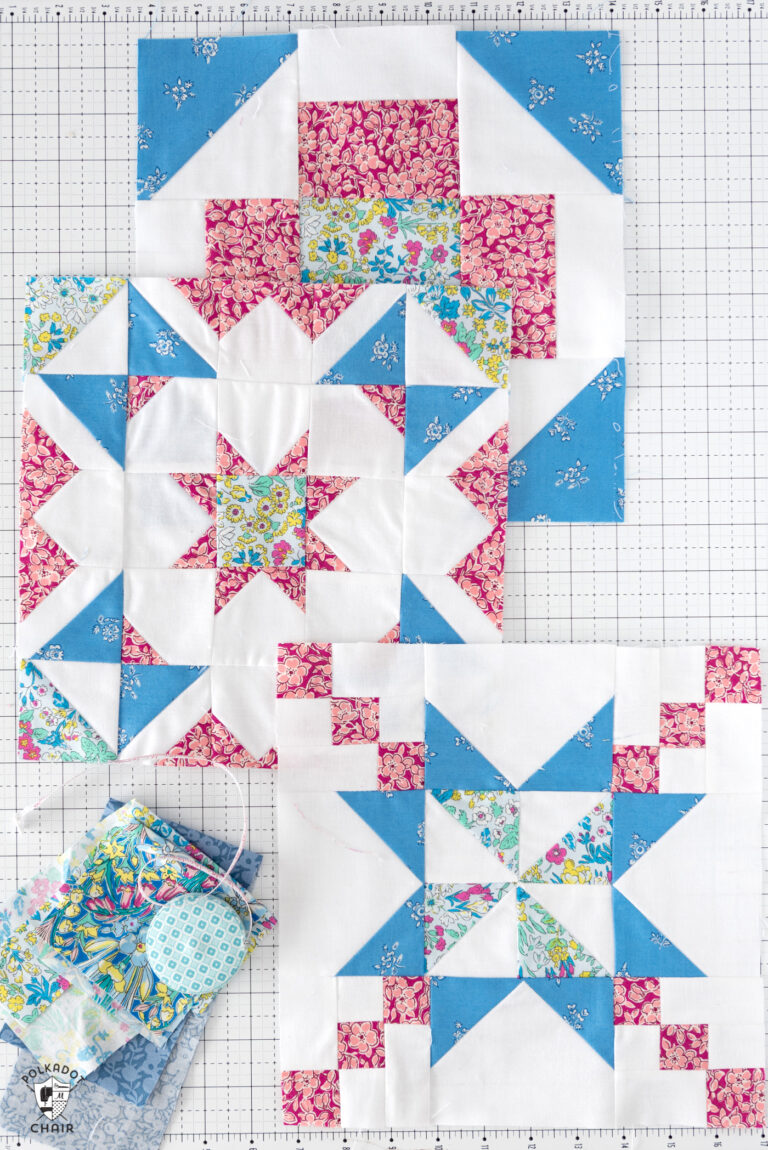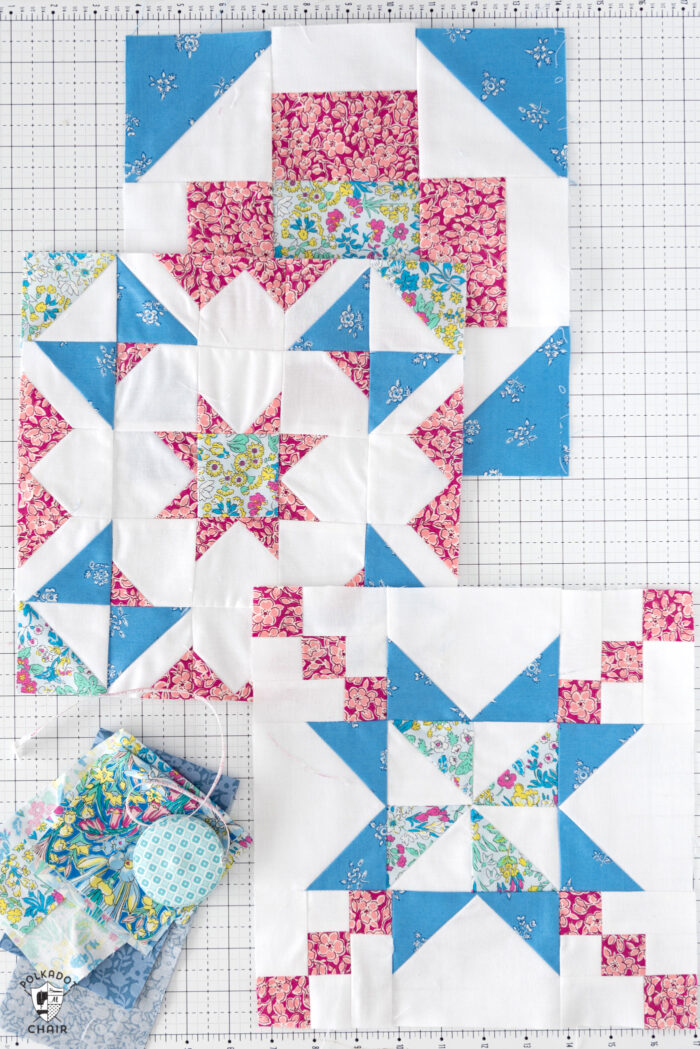 The block this week is pretty simple to construct. Even with the simple construction, I did manage to make a dumb mistake. I guess that's why we have seam rippers!
The block was designed by Carina Gardner. She has a video tutorial to go along with the block, that you can find linked below.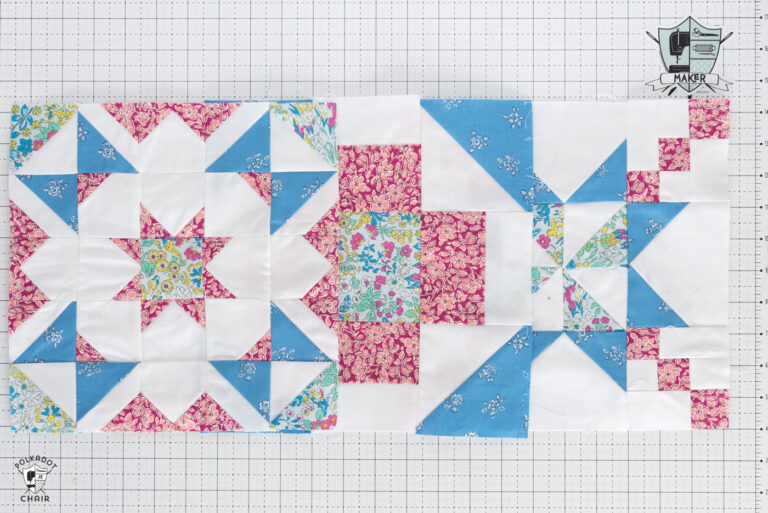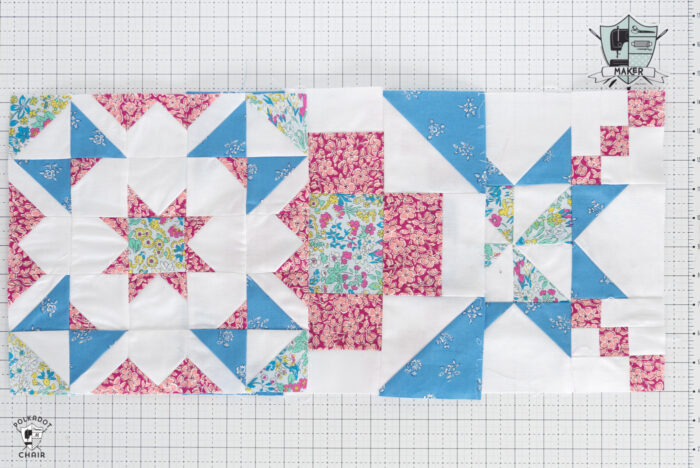 With 3 blocks now done, I can start to see a bit of my quilt coming together. Right now I"m oh so happy that I chose to go with the Flower Show Summer line by Liberty of London. I was lealry of the bright pinks and blues at first but am now smitten.
More Fabric Ideas for the Blocks