To help my kids celebrate the 4th of July next week I made 4th of July shirts.   They are super easy to make, all you need is some scrap 4th of July Fabric. I'll show you how to DIY 4th of July Shirts in two styles, a pocket tee, and an America Silhouette T-Shirt.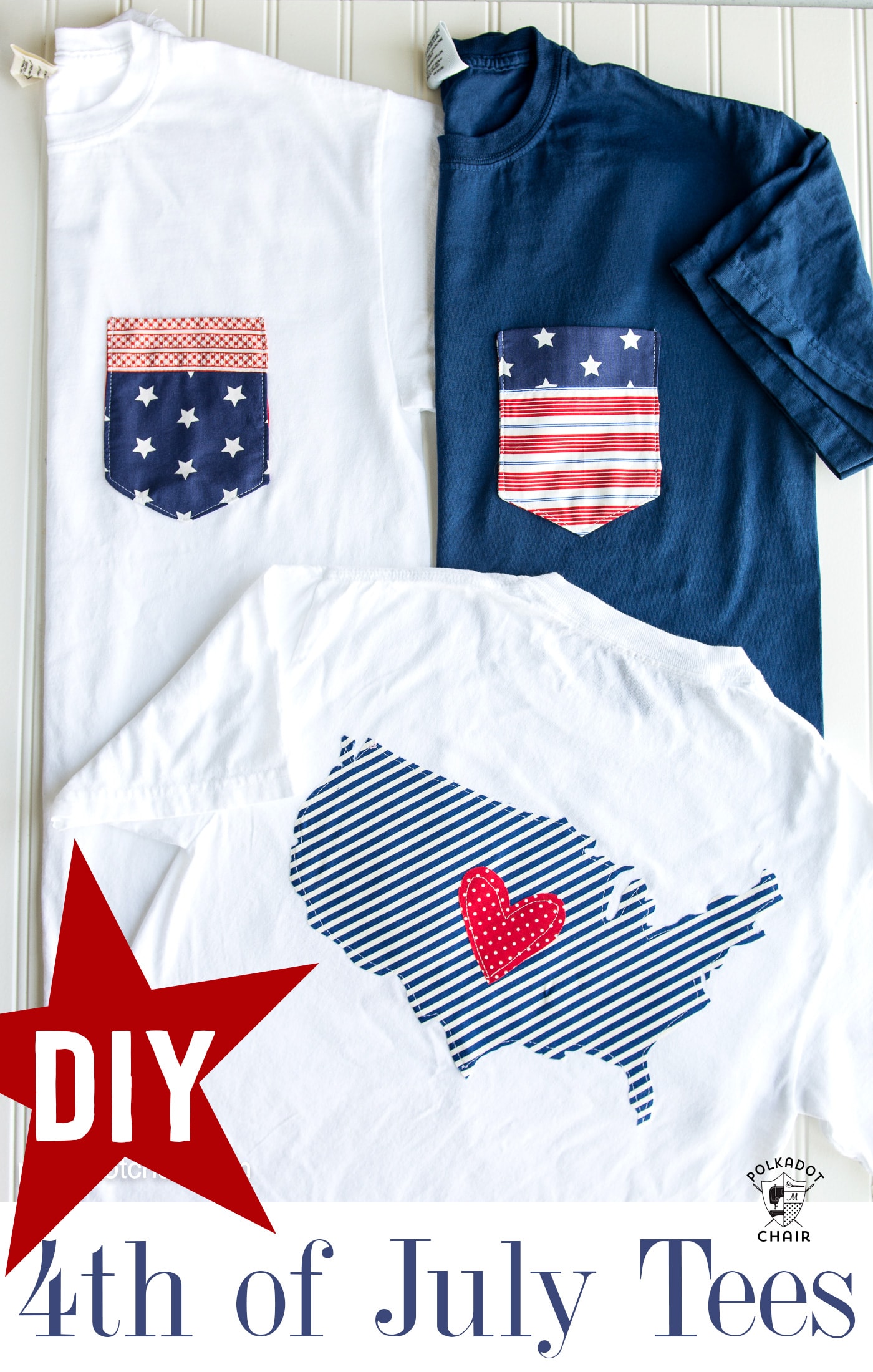 When my kids were little I used to love picking out matching t-shirts for them to wear on the 4th of July. Now that they are all teenagers I know that the possibility of them all wearing matching tees on the 4th is, at best slim to none.  This year I'm trying a new approach. I made them all patriotic pocket tees that I hope they will wear sometime during the week of the fourth *wink*.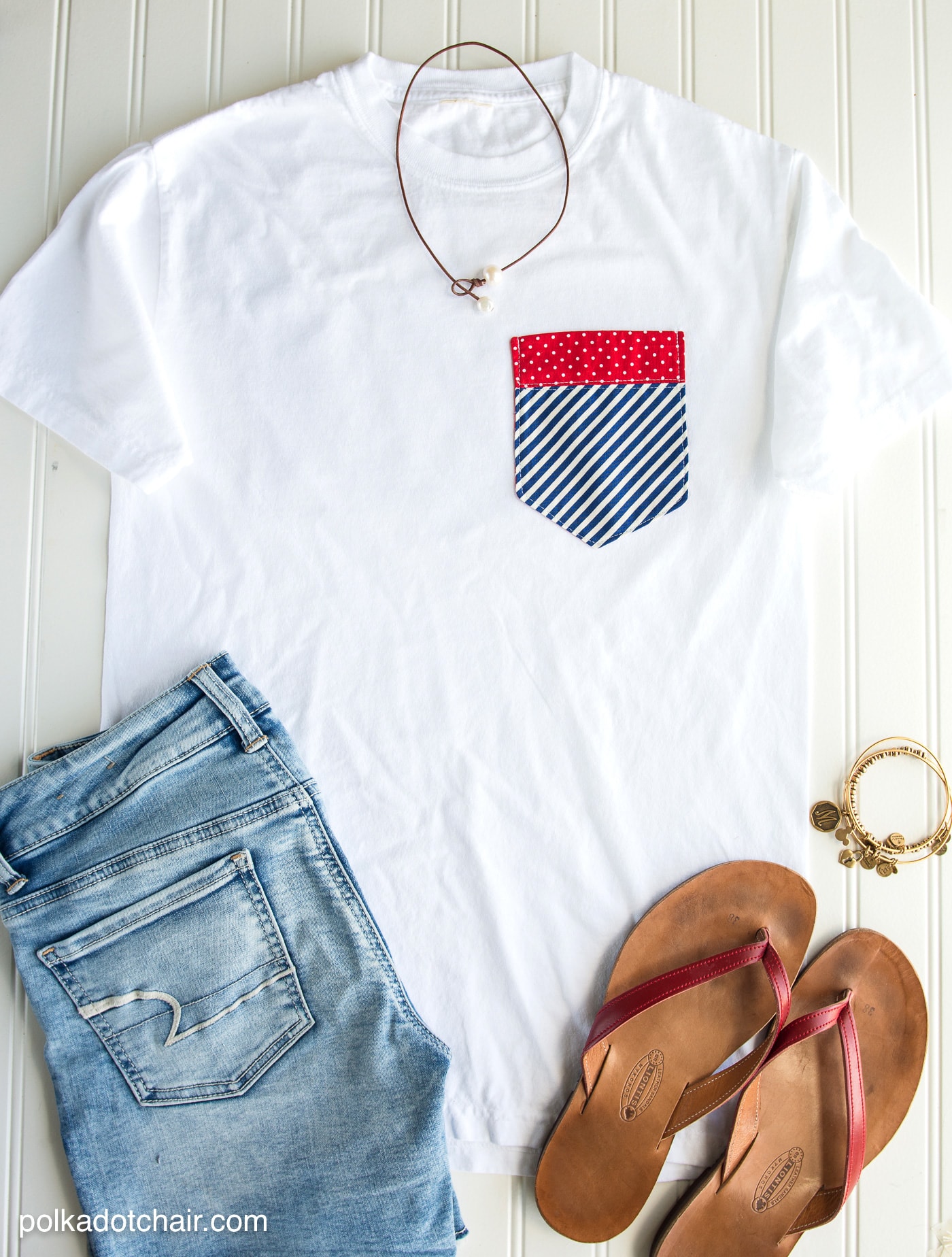 We are headed south for the holiday and I thought I'd take a little bit of inspiration from the southern prep shirts that my college daughter loves so much.  I started with simple plain t-shirts and added pockets and embellishments to them to jazz em up for the fourth, or 'Merica day as all the kids now call it (I don't like that they call it that, so don't shoot the messenger kay? )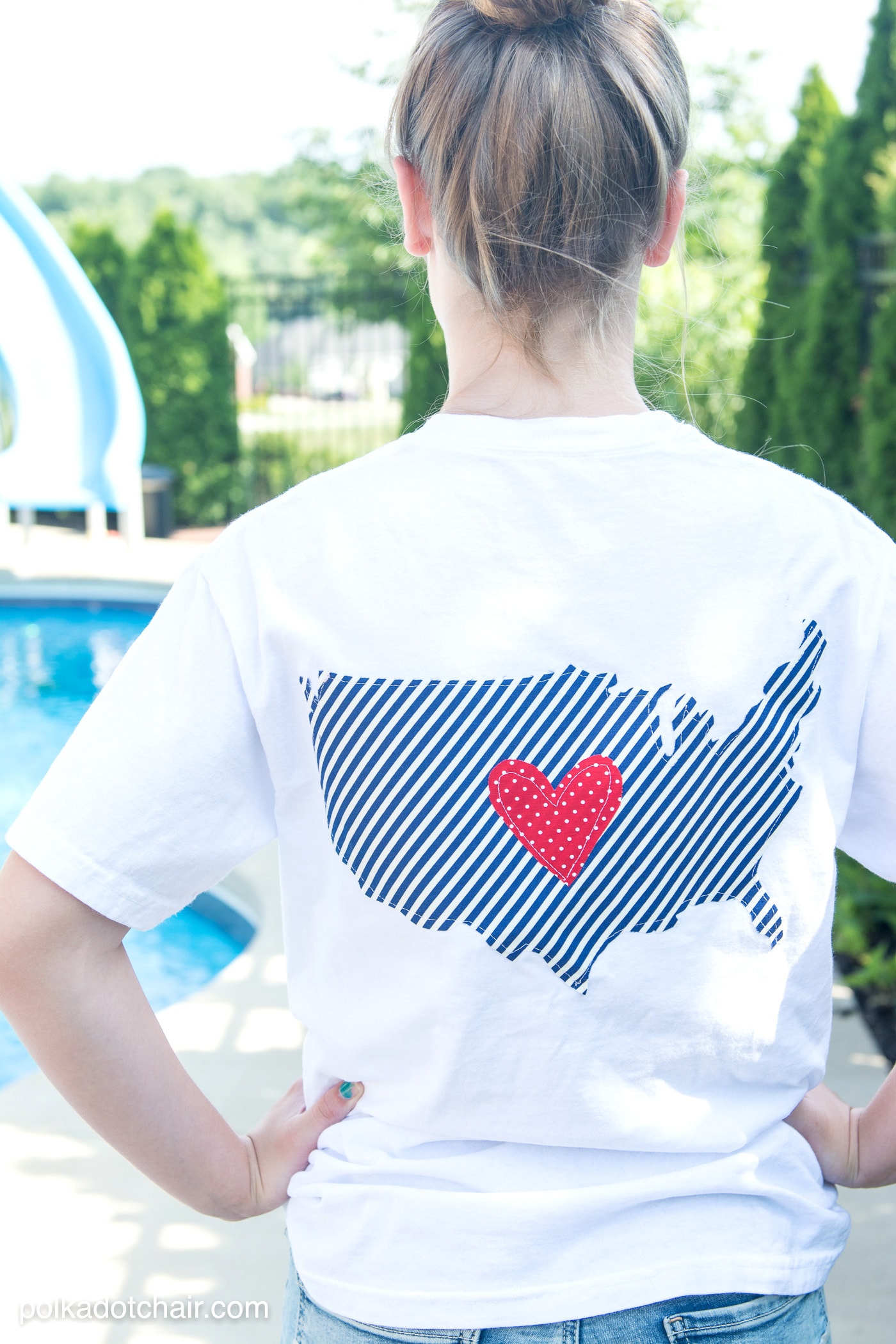 For the two shirts for my girls, I added an outline of the united states and a big 'ole heart to the back.  On my son's shirt, I just added the pocket (he picked out the fabric, hoping he agrees to wear it).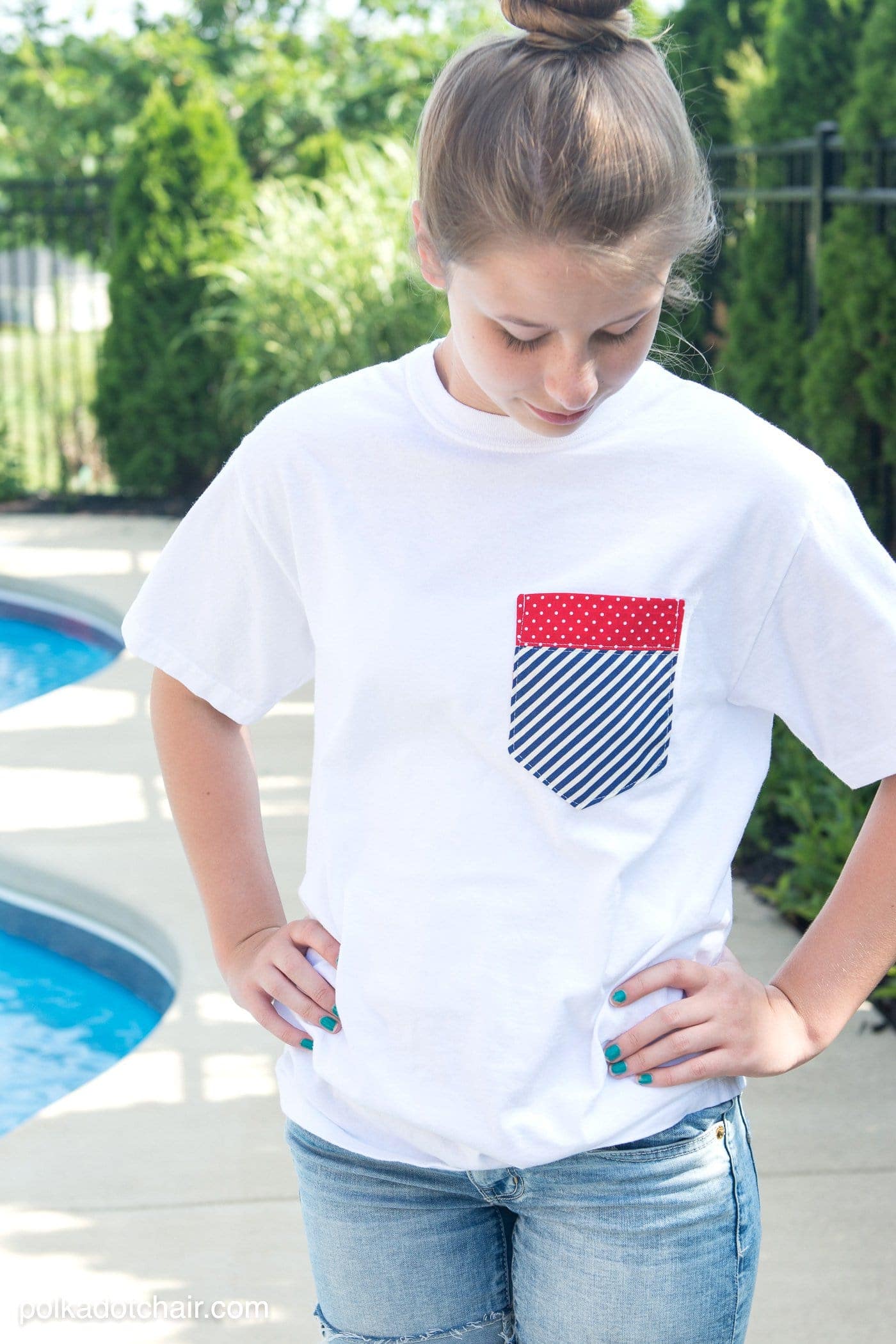 Wanna make one?
Supplies to make 4th of July Shirts
(includes affiliate links):
– Fat Quarters of Red White and Blue fabric, try to find some stripes and some stars
-Pocket Template (download for free on templates page) -it's the larger of the two templates
-US Outline Template (download for free on templates page)
-Sewing Machine
-Plain tees. I like to use the Comfort Colors brand, I buy them on Amazon, they are extra thick and are great to stitch onto.
Directions for America Silhouette Applique: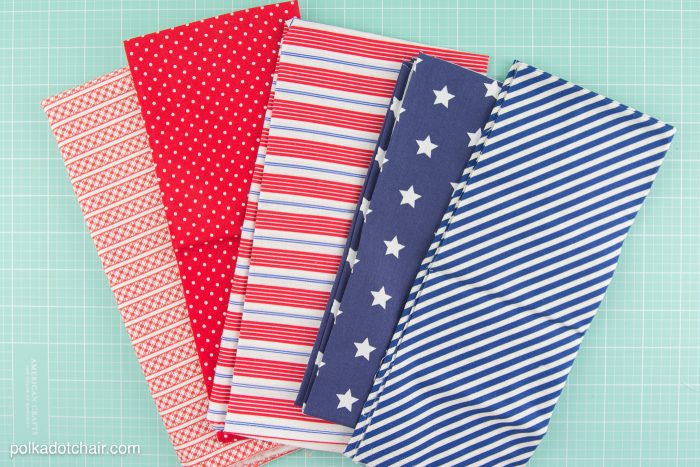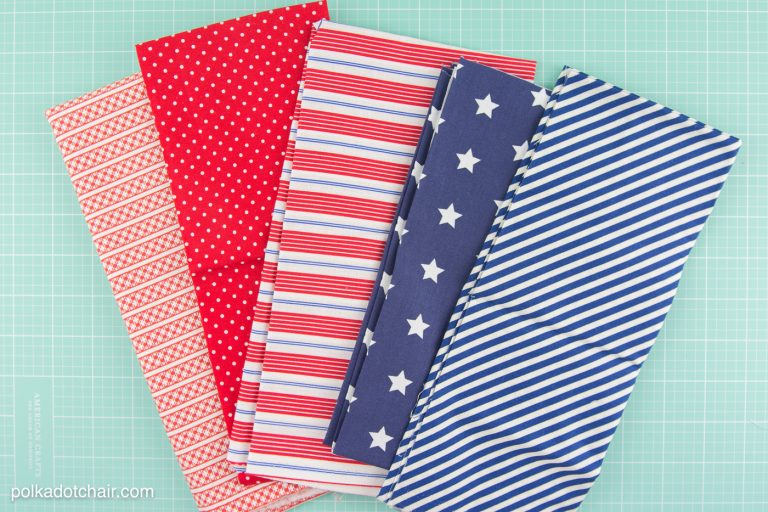 Print out the outline of the US and tape pieces together.
Flip over and trace onto the paper side of the fusible web.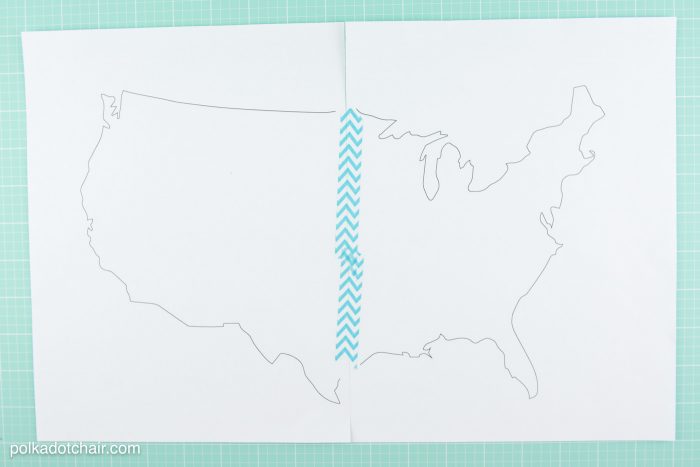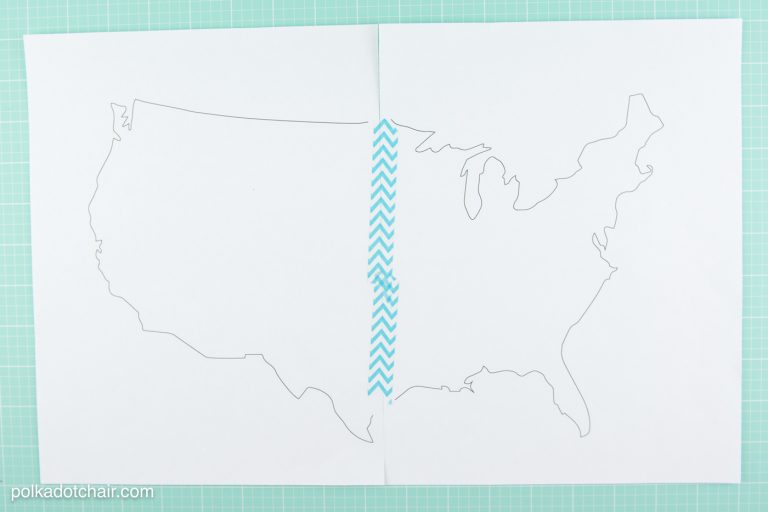 Cut out loosely around the shape. Iron onto the wrong side of a piece of fabric.
'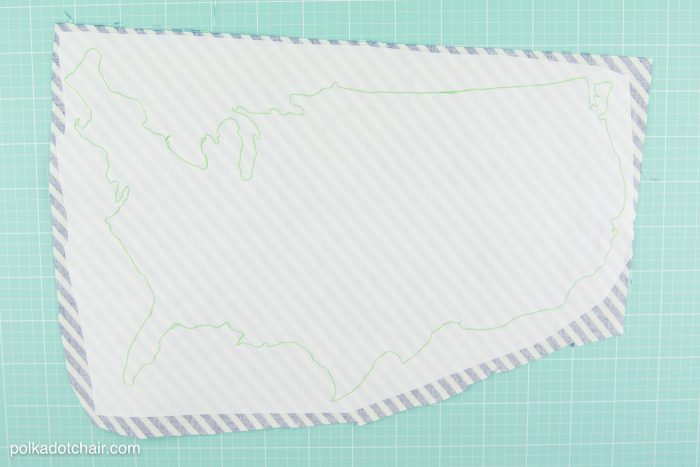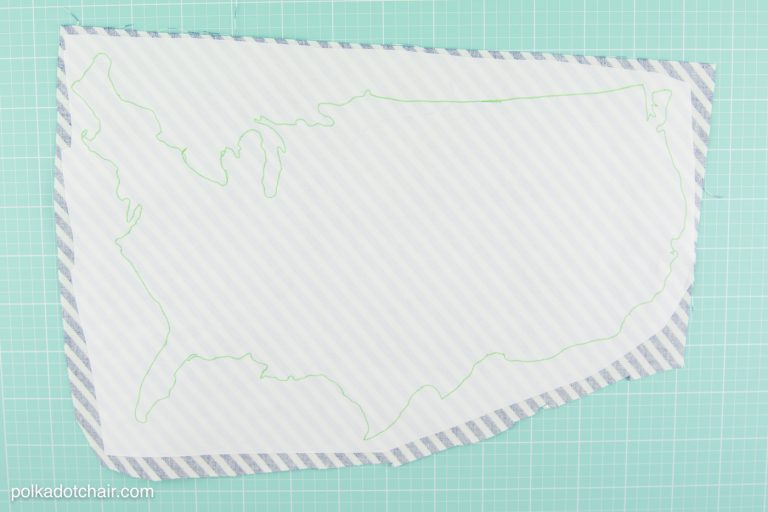 Cut out more precisely and peel off the paper.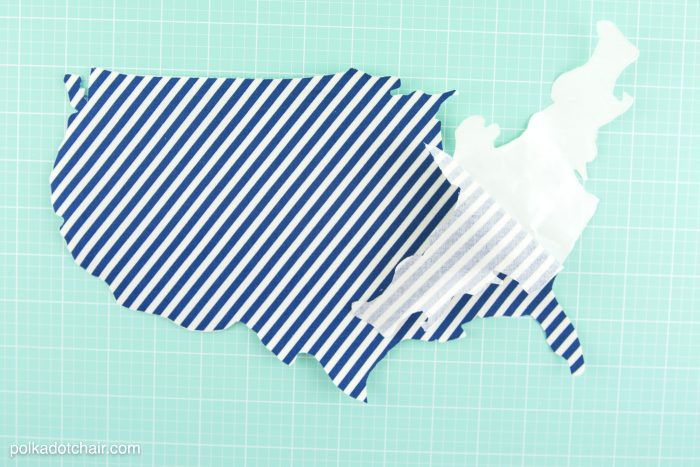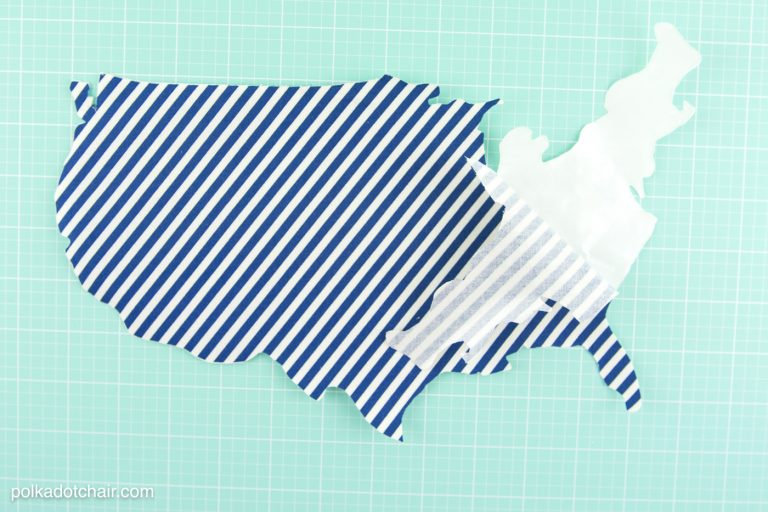 Iron onto the back of the t-shirt. Stitch around the edges to secure.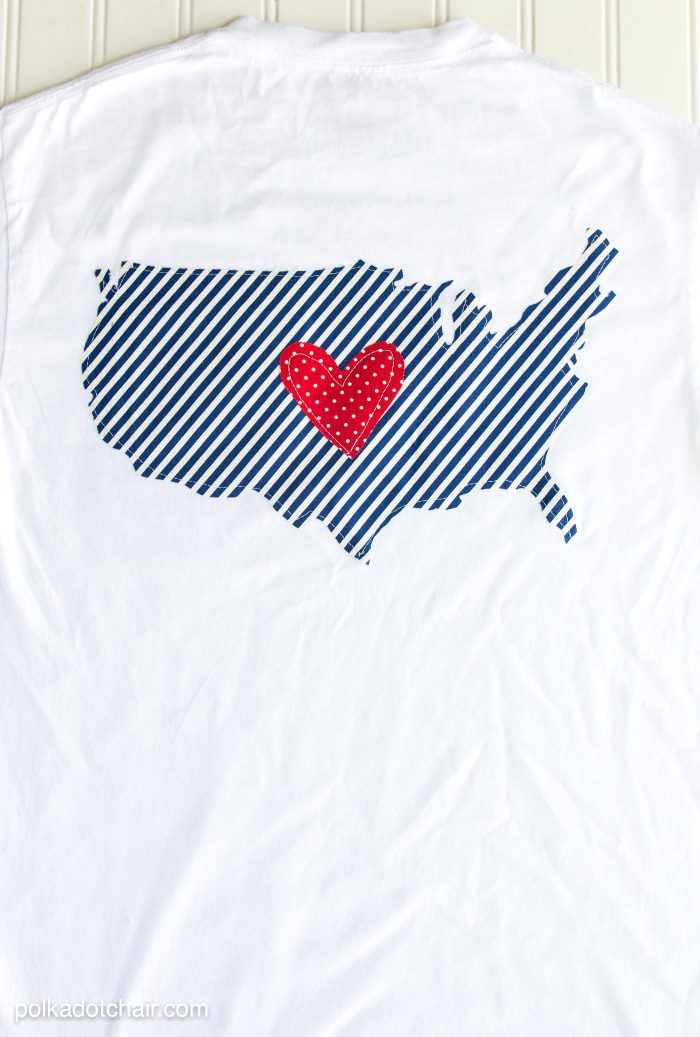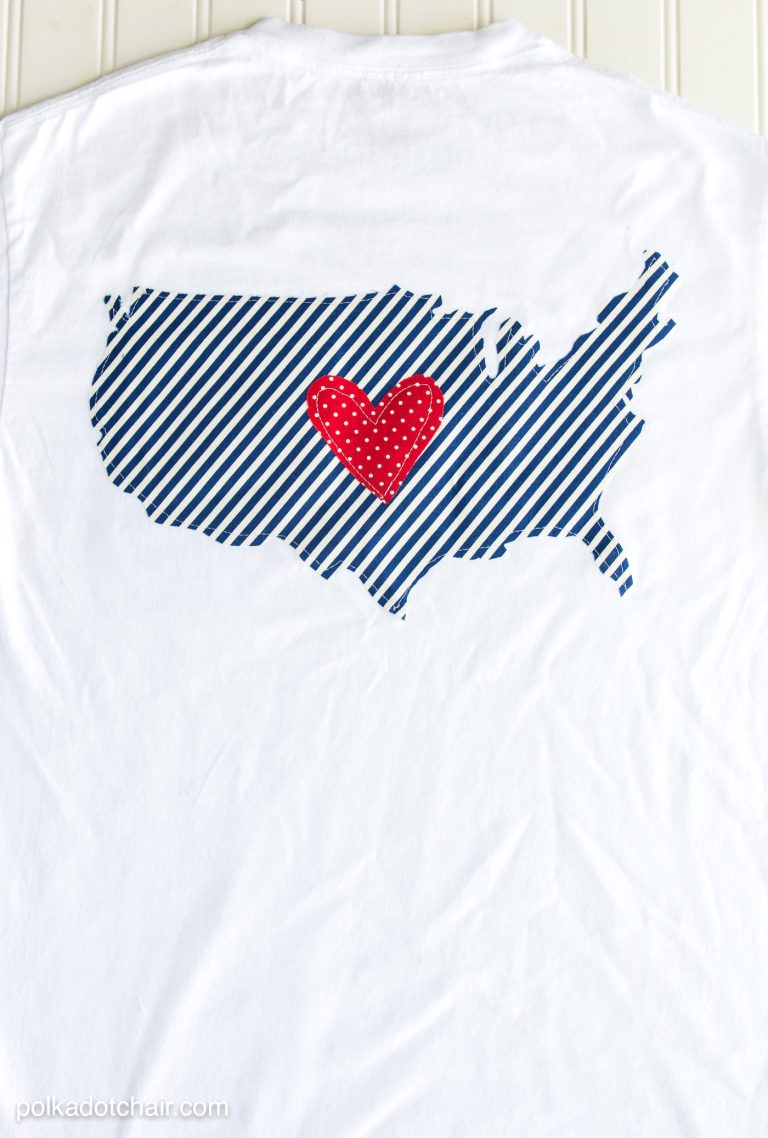 Directions to Sew Pocket T-Shirt:
Place the pocket template over the top of the seam between the two pieces and cut out.  Cut out a second piece the same size.
To finish the pocket follow the instructions on this page.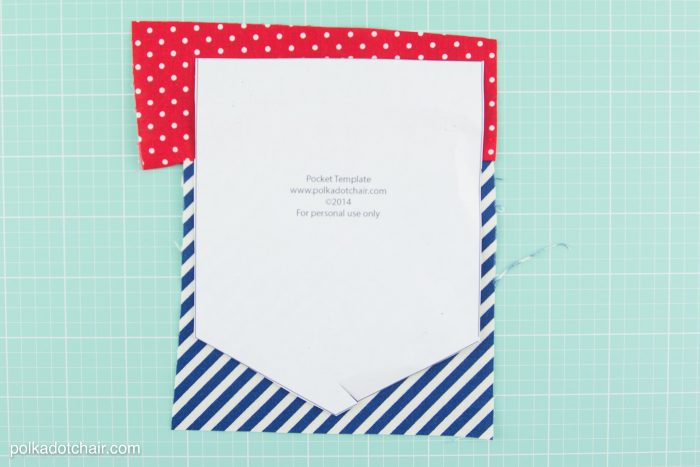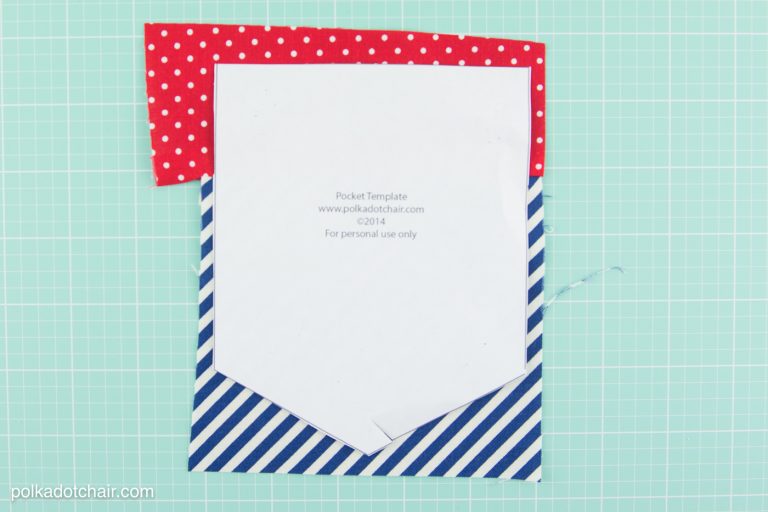 That's it!! You're done, easy peasy lemon squeezy!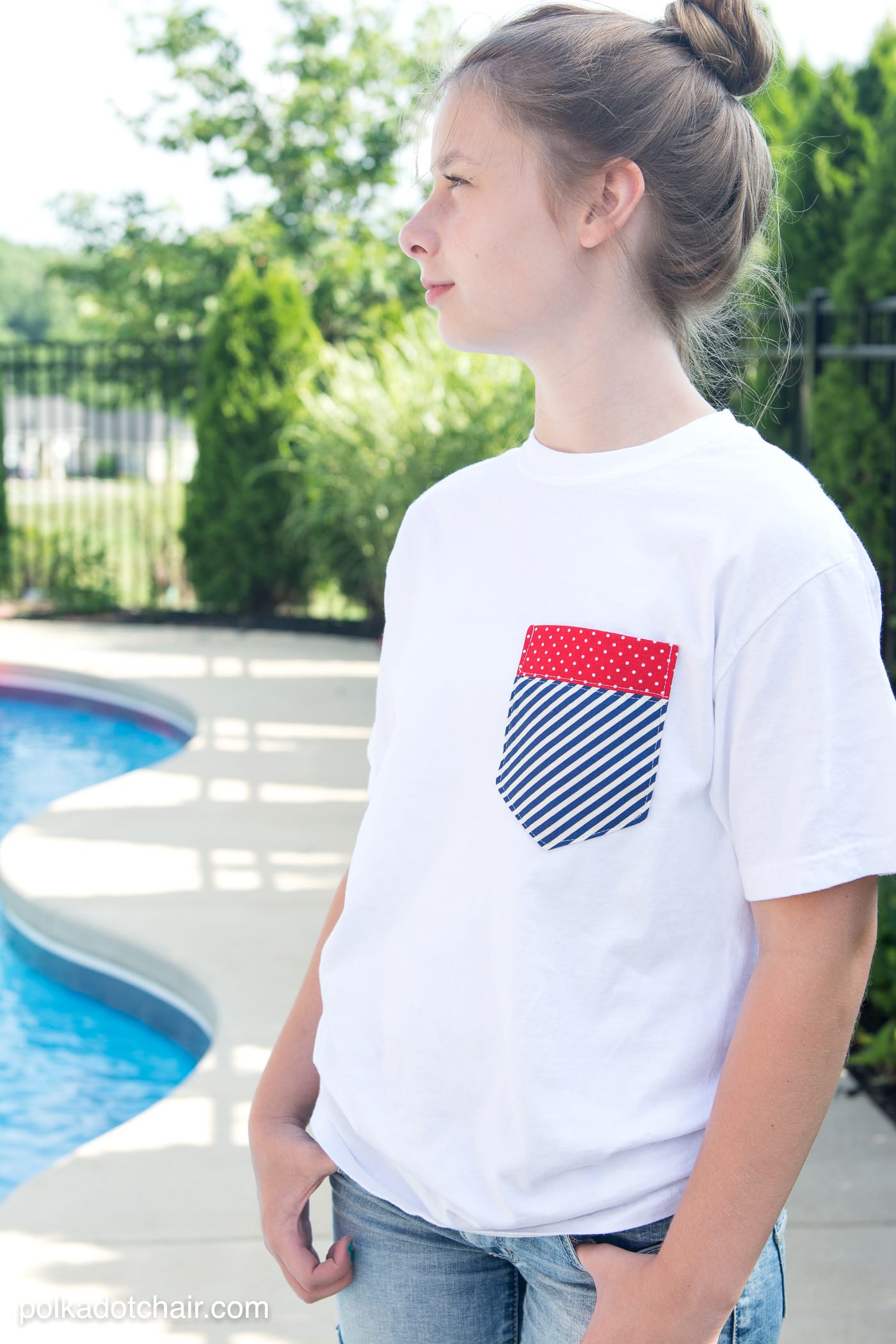 You May Also Like:
How to Make Paper Pinwheels for the 4th of July
Red, White and Blue Summer Pinwheel Quilt

Print Friendly
15