Today I'm very excited to be sharing with you the January Quilt Block of the Month. This month we are making a very simple Turnstile Quilt Block! 
This is block #5 of 12. The turnstile block is a simple combination of a Half Square Triangle and a Quarter Square Triangle.
If you're playing along be sure to share your finished blocks on social media with the hashtag #PolkaDotChairBlocks (if you have a private IG account, hashtags won't work for you, so share it to my Facebook instead) , I'm on Instagram as @Polkadotchair or you can also share it right to my Facebook Page (you can post a photo over there)
If you missed it be sure to check out this post offering tips and trick to picking out fabric for a quilt.  You can find an index to all the posts in this quilt block series to date by clicking here.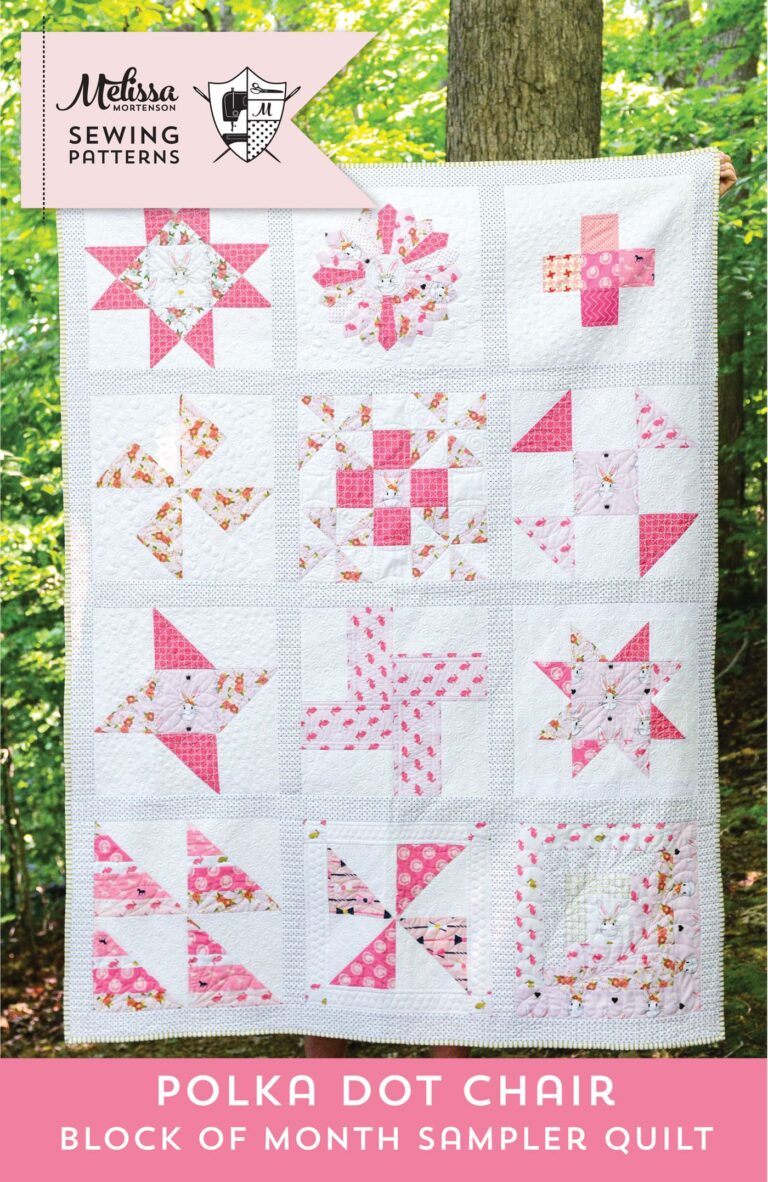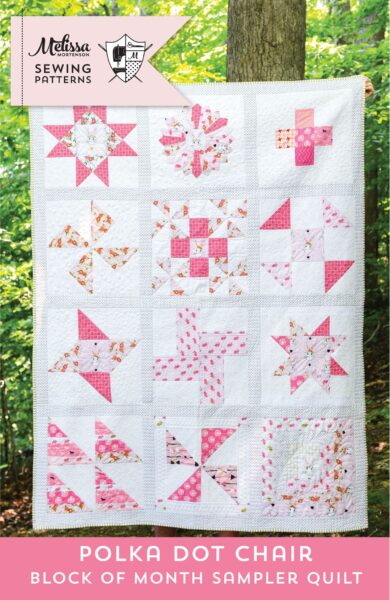 UPDATE: You can now purchase a PDF with ALL of the block instructions for each month in one place!! Click here to PURCHASE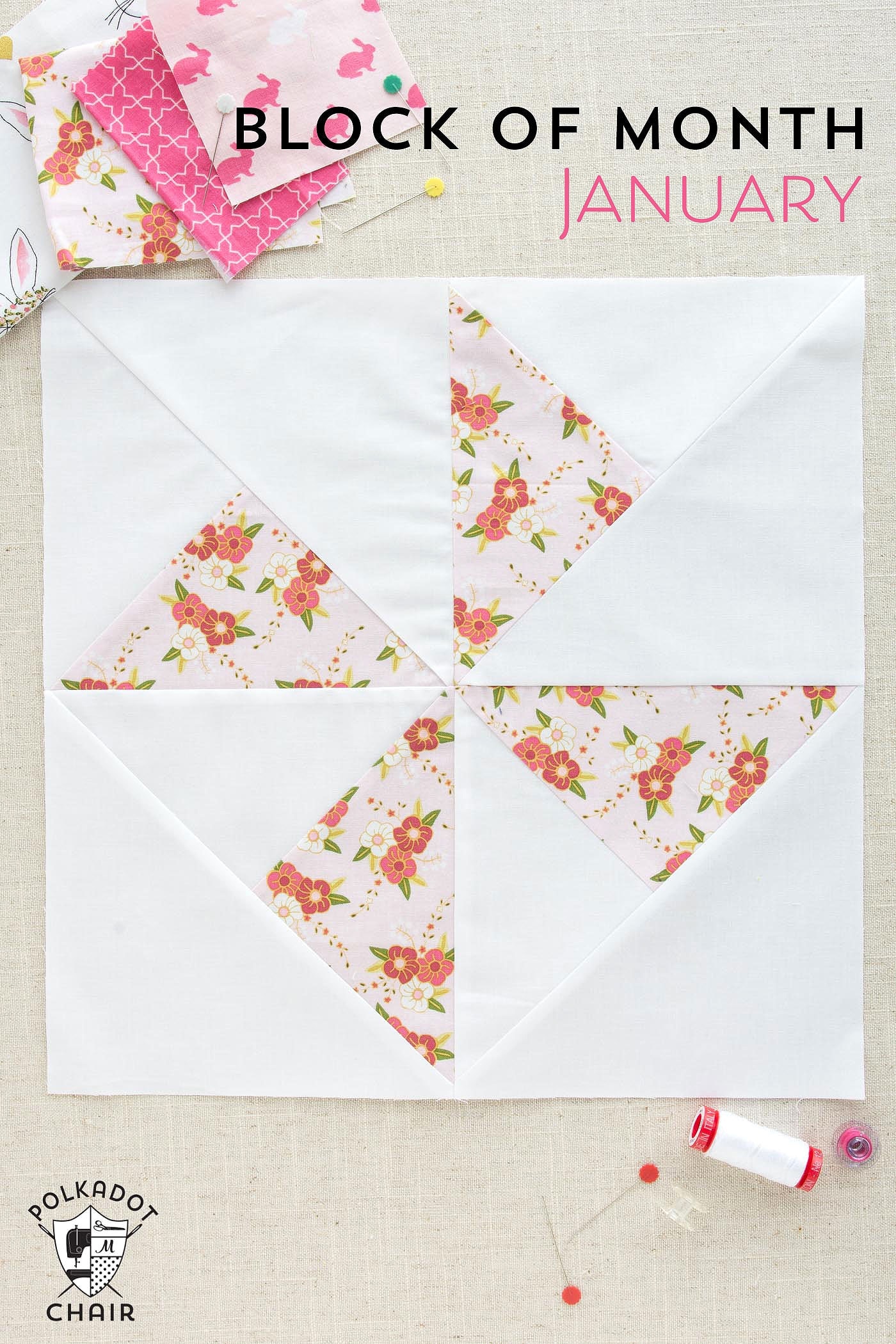 Hi all!!!
I hope you're ready for the January block in our Quilt Block of the Month series here on the Polka Dot Chair!  So far I'm pretty proud to say that I'm all caught up with my blocks, which is pretty good considering I'm making 4 different quilts!  I've also been busy the last few weeks trying to re-photograph and re-format my sewing patterns. So far it's taken almost the entire month of January, but I'm inching closer to getting those babies sent off to the printers!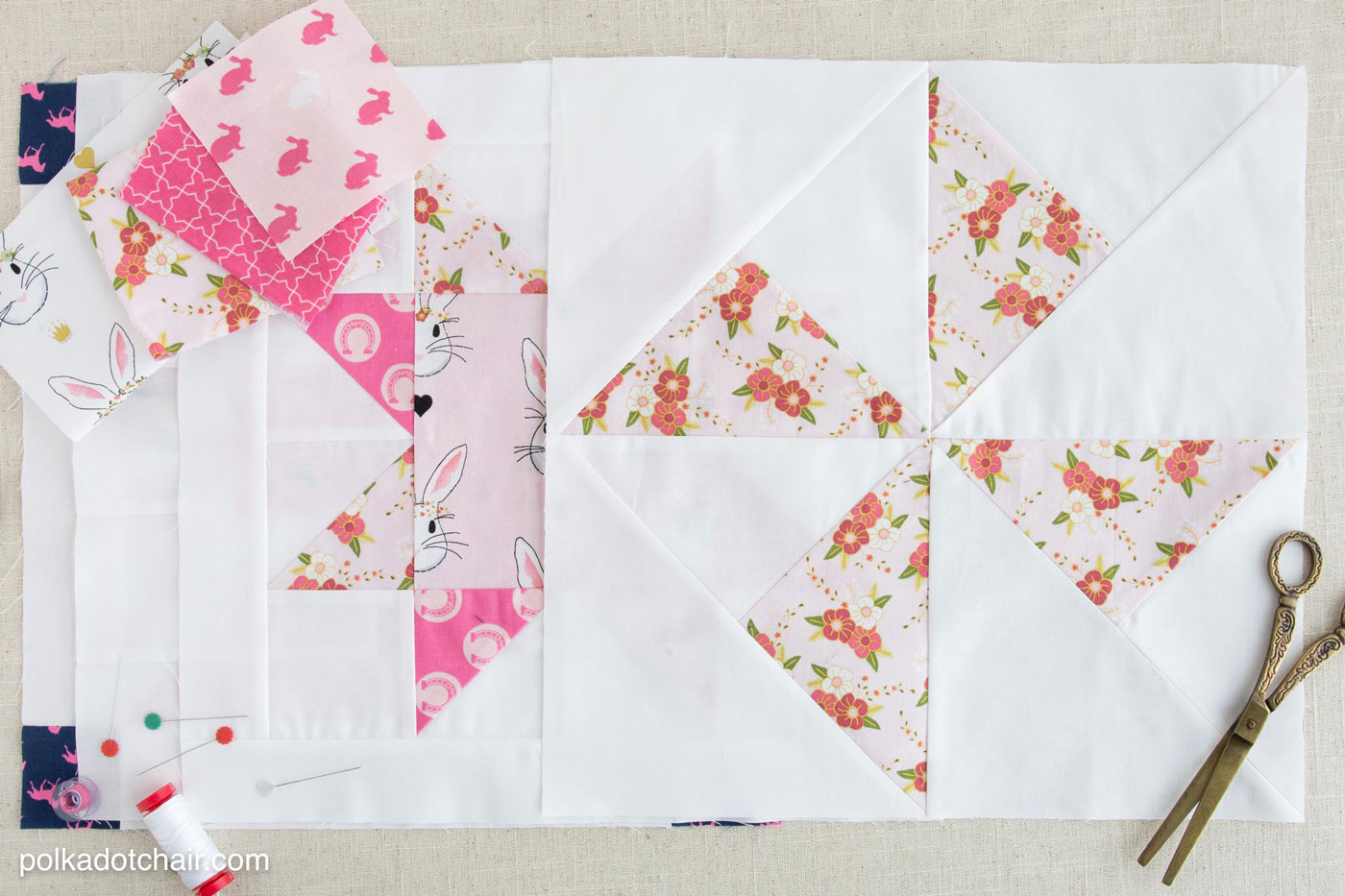 I'm also feverishly sewing with the few scraps of Wonderland that I have so far. I think I have about 1/2 a fat quarter of each print and deciding how to use them has NOT been easy.  I'll have photos to share online very soon, if you have a shop that is selling the fabric you'll be able to use them to promote the fabric, which is due to show up in a few very short weeks!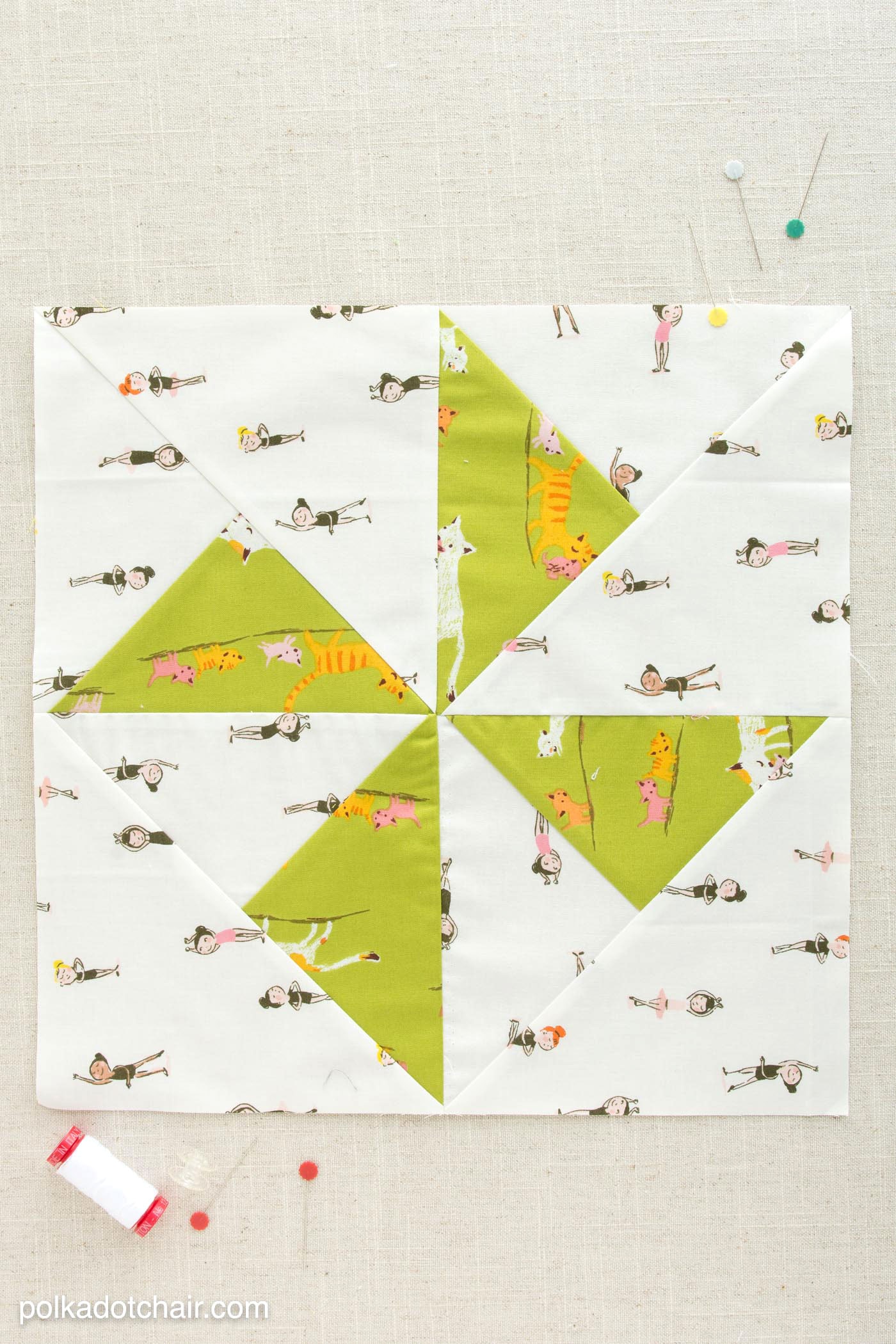 I think that this months block is the simplest one to date.  If you ever need to quick piece a quilt I think this block would be the way to go.  You only need to cut 4 pieces of fabric and there is minimal piecing involved.
Are you ready to sew?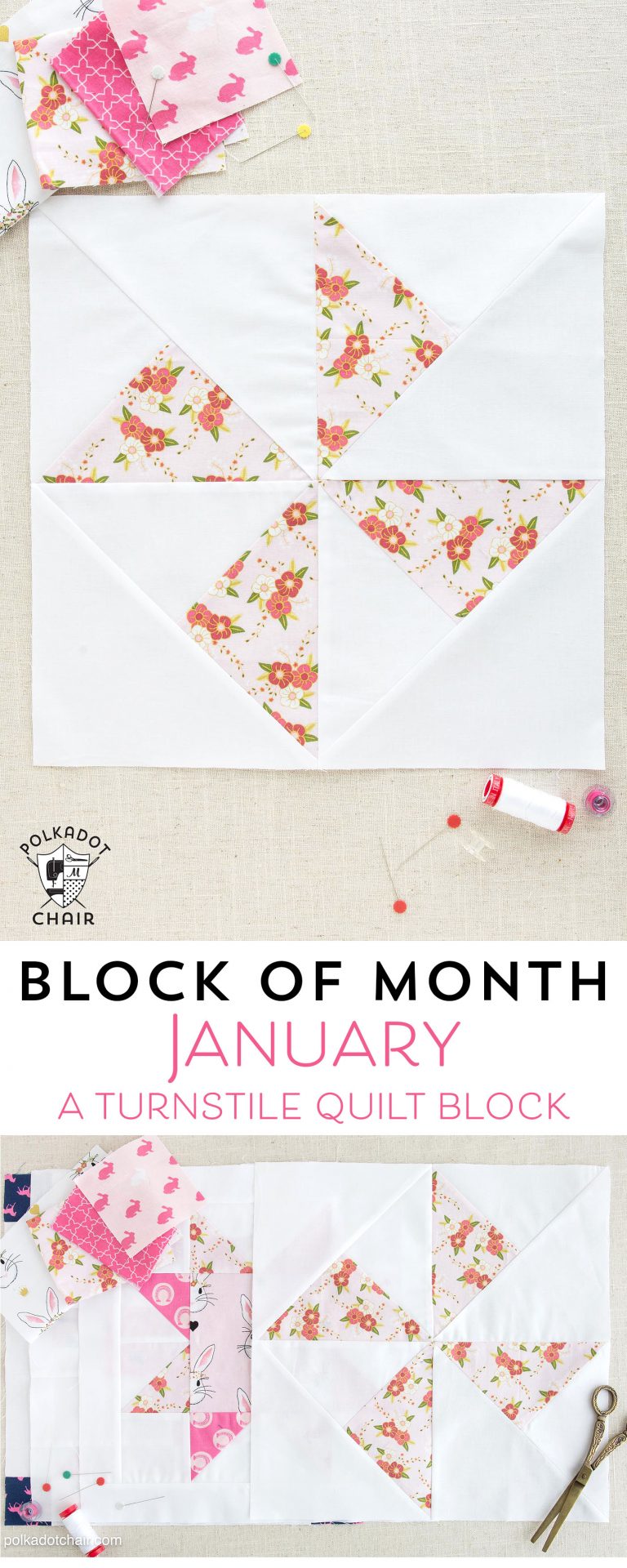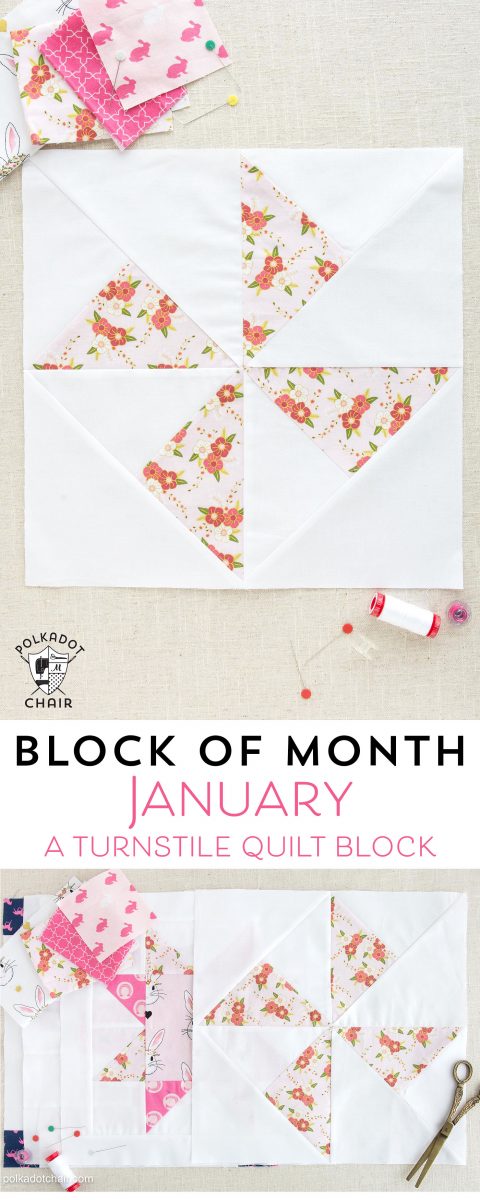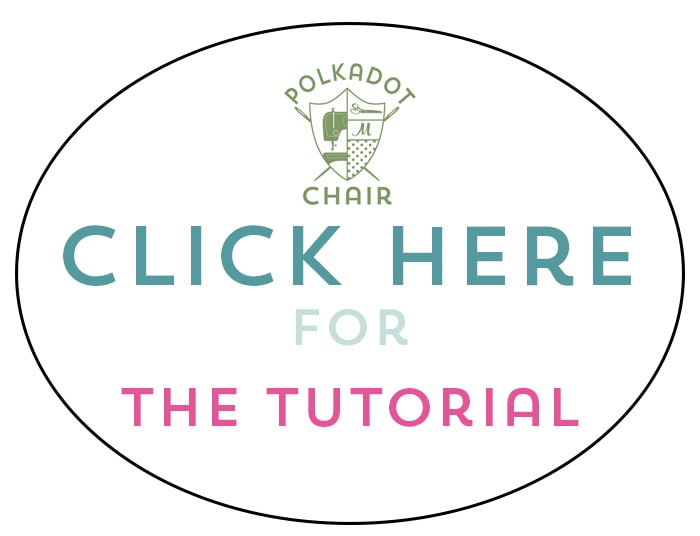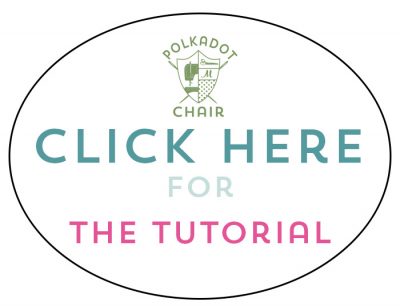 Print Friendly