Today's tutorial teaching you how to make vintage soda crates is a part of the Cricut Summer Love Color Series.  The featured color this week is "lime" and I'm excited to be sharing a free SVG  file for the Lime Crush Soda Crate along with my project today. To learn how to make your own DIY Farmhouse Decor Vintage Soda Crate just keep reading! This post contains affiliate links.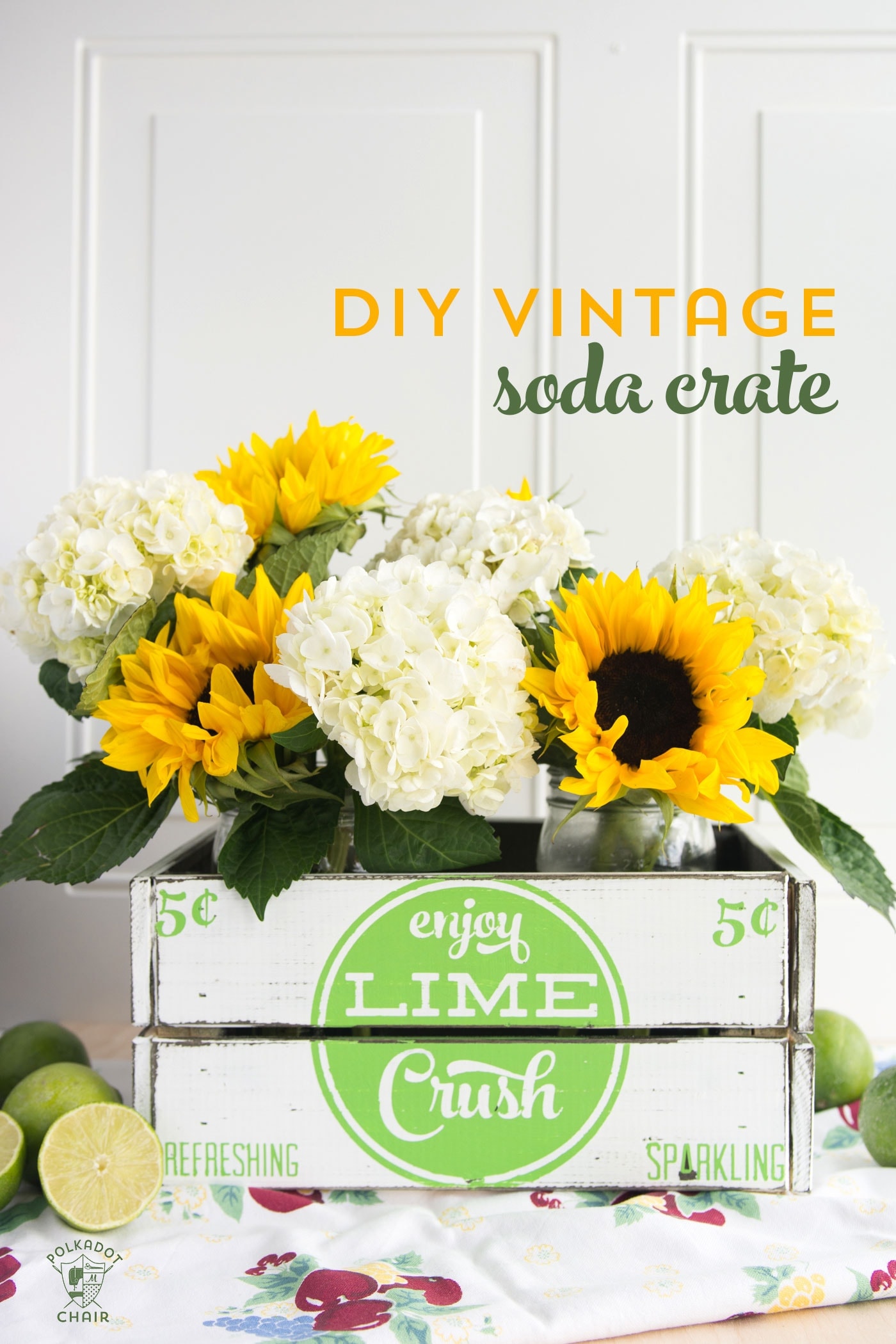 I don't know if you have noticed but all summer long Cricut has been sharing projects in their design space and in "blog land" inspired by different colors.  They asked me to jump in on the fun and design a project around the color lime. To see all of the great lime themed projects in the design space just hop on over to the Cricut Design Space Page.


As I was brainstorming about what project to make I kept coming back to an actual LIME, not just the color lime.   I've always been enamored with vintage soda crates and have a few in my collection at home. The only problem with vintage soda crates is that they are well,  vintage.  I have a really cool Coca-Cola crate that I love but is covered in all kinds of dust and goo that I can't seem to remove.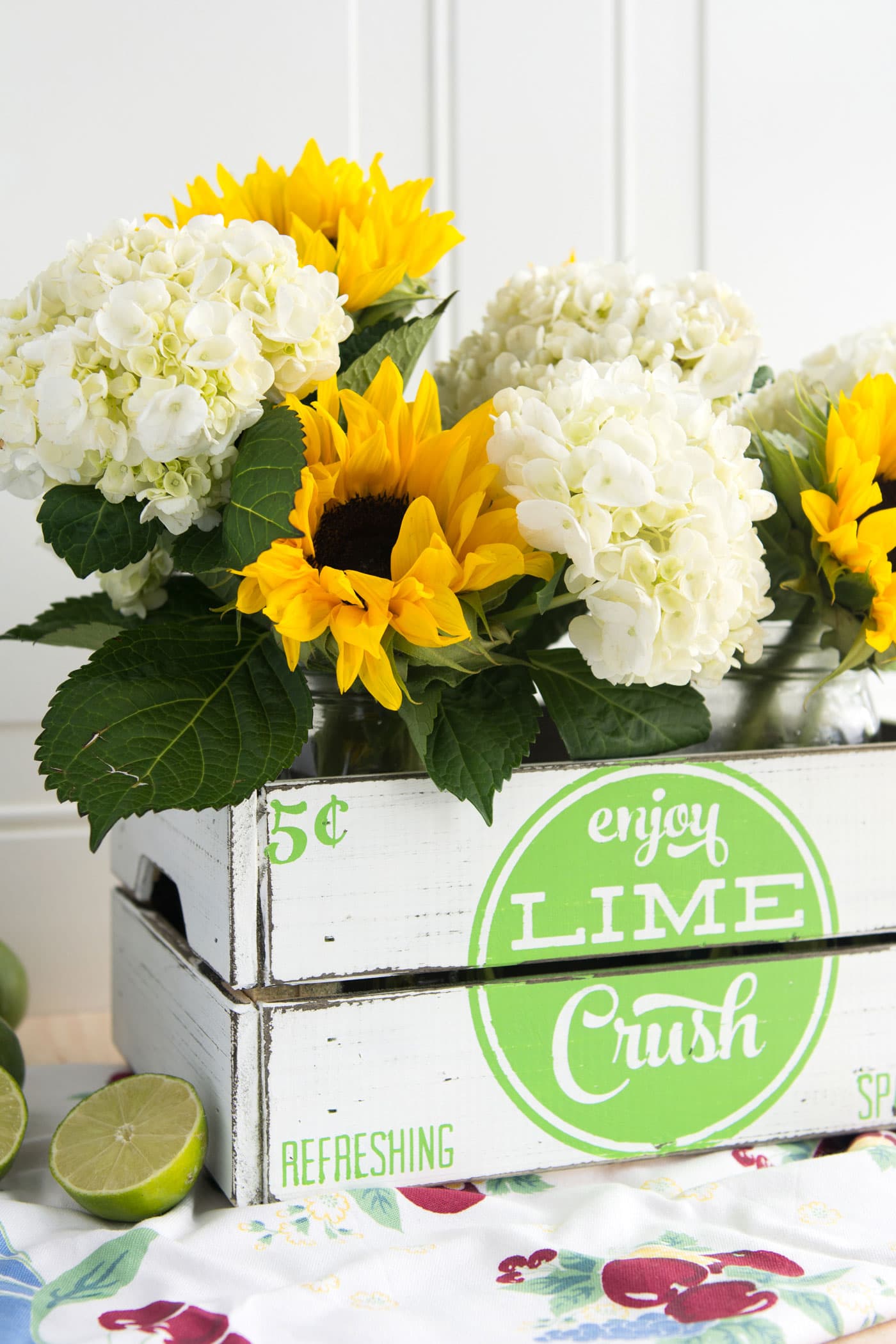 Wanting a fun farmhouse home decor inspired centerpiece for my kitchen table this summer that was not covered in dust, I decided that instead of searching for a vintage soda crate in great condition that I'd just make one myself!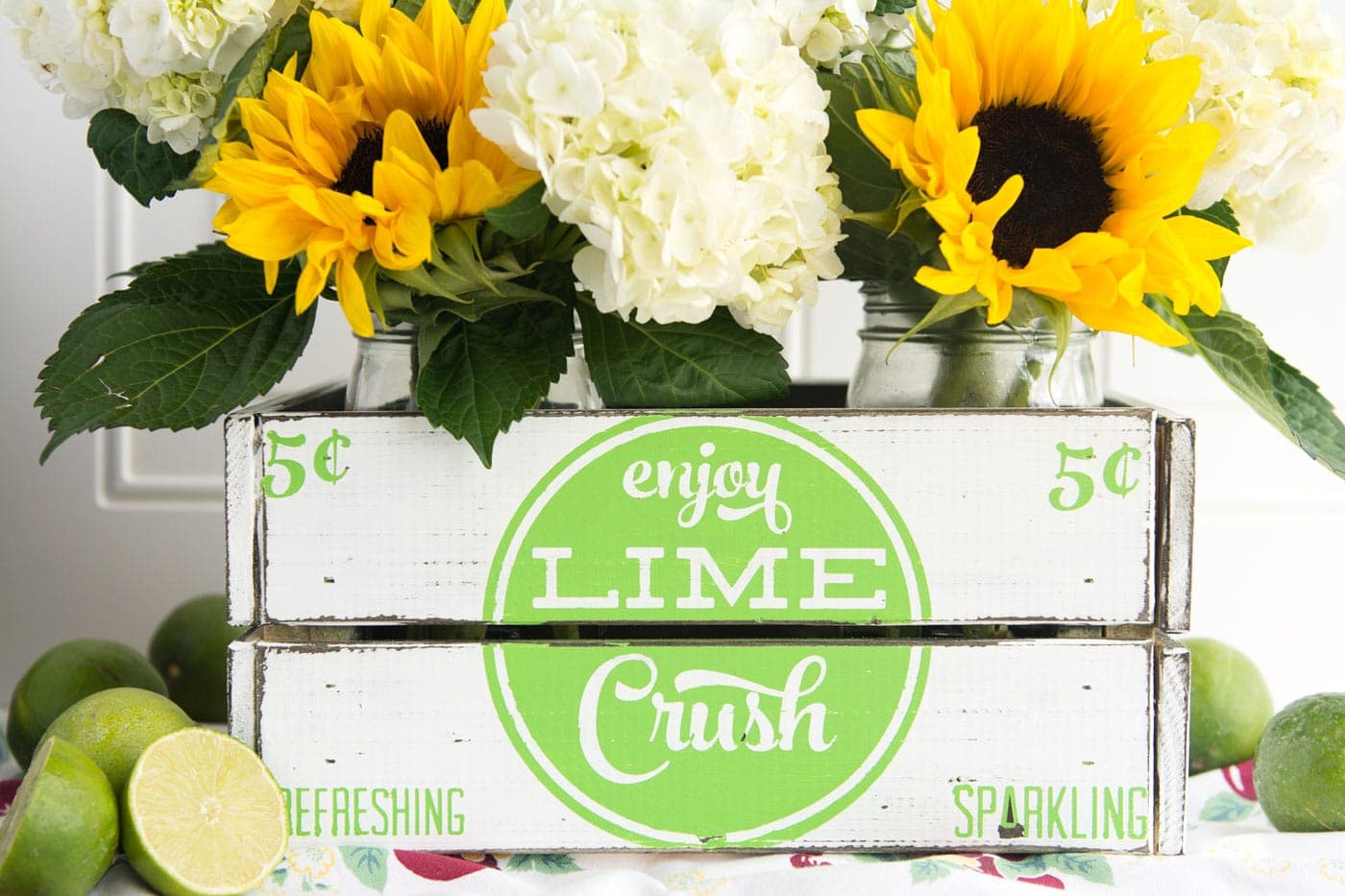 DIY Farmhouse Decor Project, Make a Vintage Soda Crate:
I designed the cut file myself and am going to share it with you today. To download it just head on over to the Cricut Free Downloads page for directions.
DIY Vintage Soda Crate Supplies
-Wood Crate (mine is from IKEA)
-Dark Wood Stain
-White Acrylic Paint
-Lime Green Acrylic Paint
-Sandpaper
-Cricut Machine- This project was made on a Cricut Explore Machine
-Cricut Vinyl (the color does not matter, you're using it as a stencil) & Cricut Transfer Tape
Step One:
Stain the entire crate with a dark wood stain.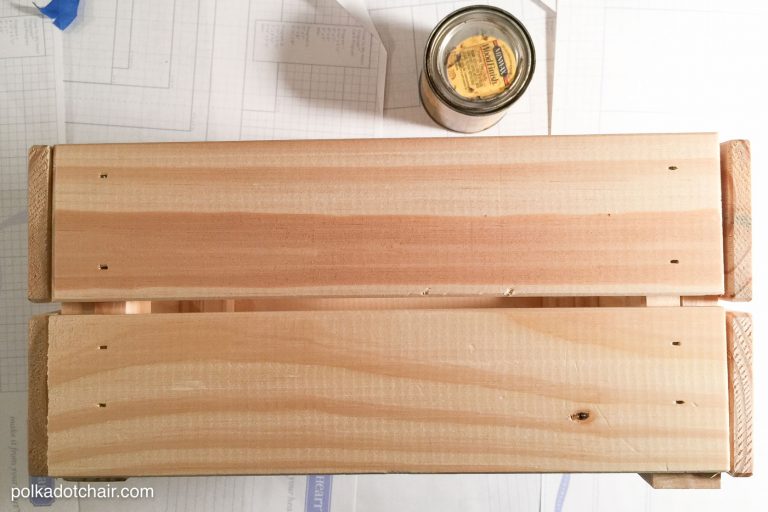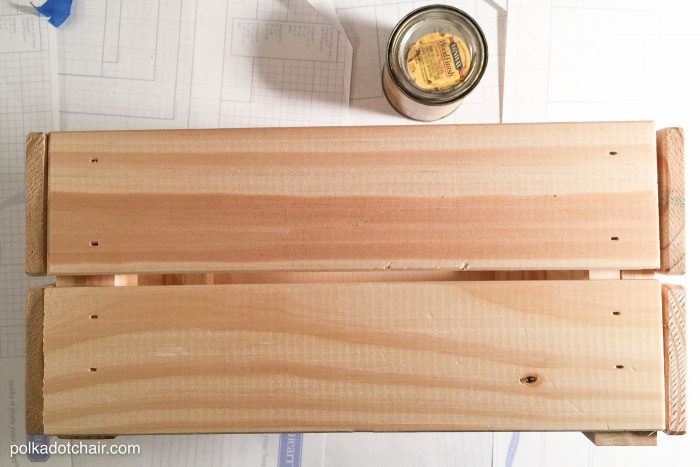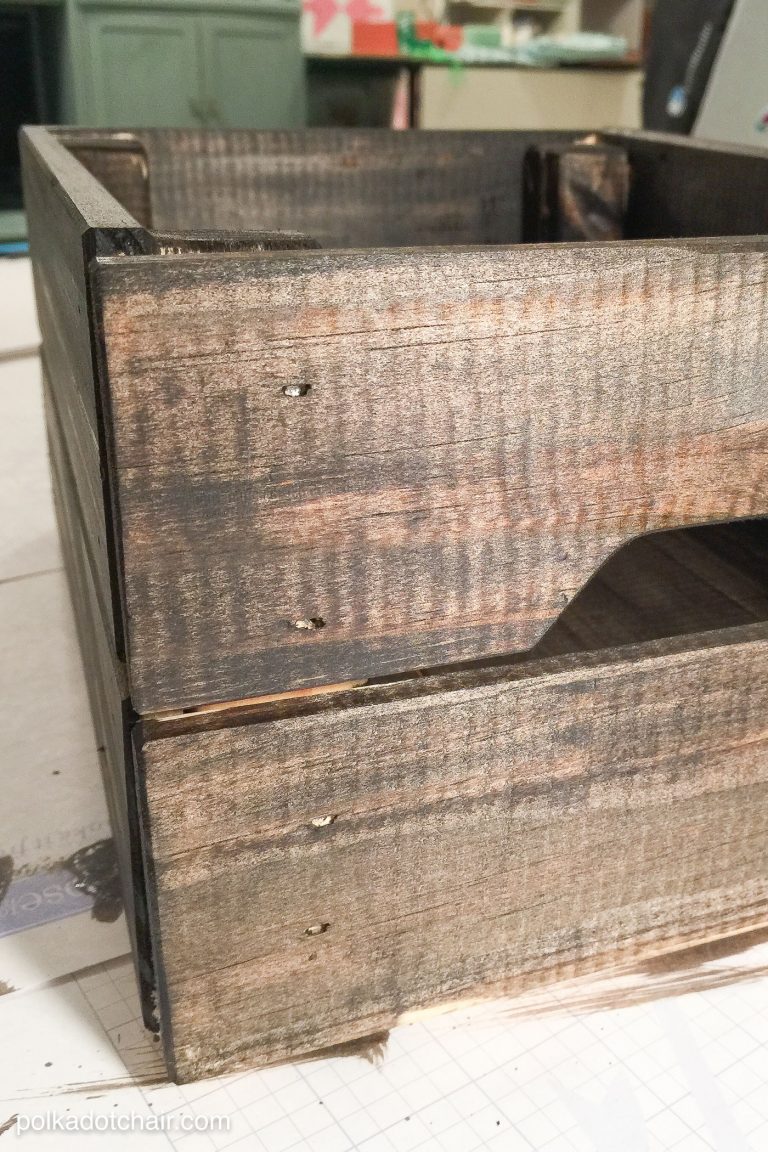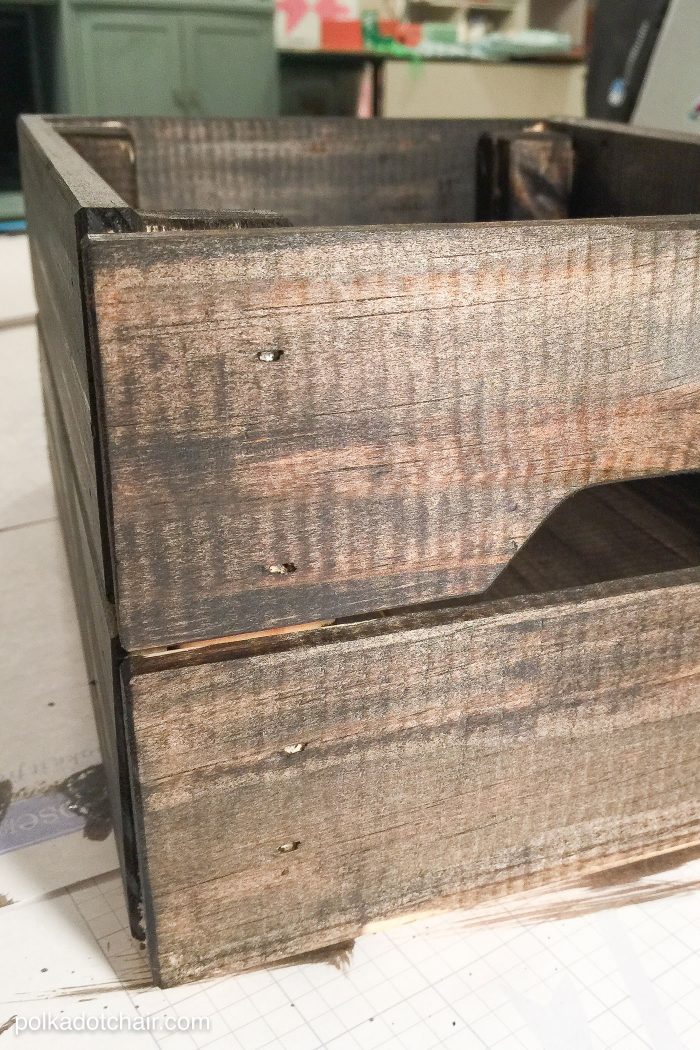 After you've stained the crate and it's dry,  paint it with white acrylic paint. You'll need a few coats to cover the entire crate. I did not paint the inside of my crate.
Next: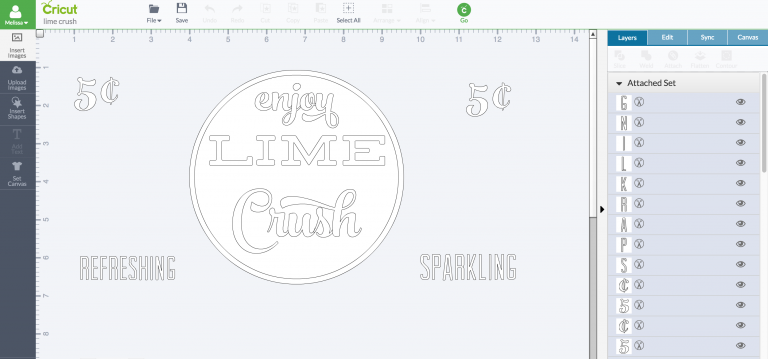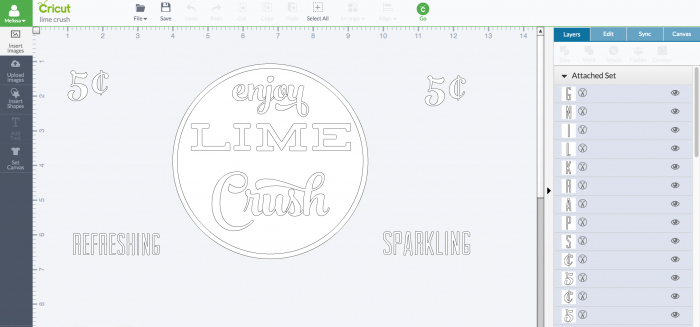 Import the downloaded file into the Cricut Design Space.  On the right-hand side of the screen click on all of the elements in the design at once and click "ATTACH".  This will ensure that the design cuts as one piece and not individual elements. Measure your crate and resize your image accordingly in the design space.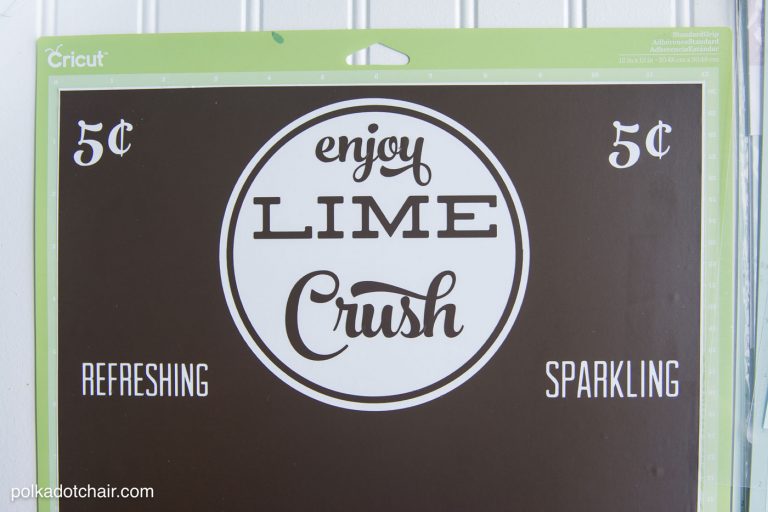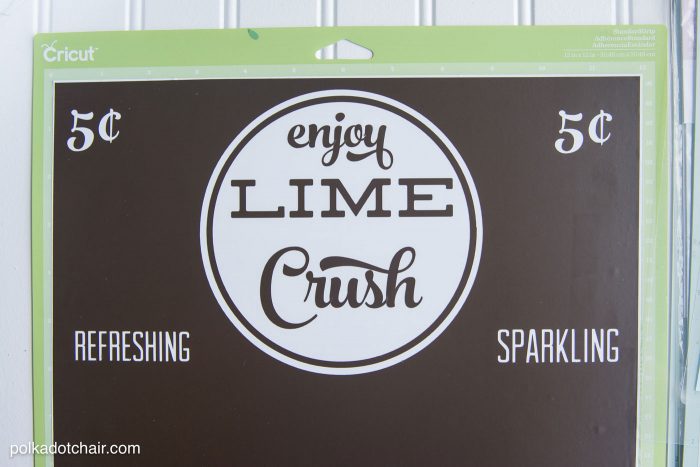 Creating the Stencil with your Cricut:
Next set your machine to "vinyl", load the Cricut vinyl on to the cutting at and into the machine. Click the Cricut button.
After the image is cut out, remove the negative elements so that you have a stencil.
Place a piece of Cricut transfer tape on top of your cut image.  Then peel the cut image off of the plastic carrier sheet.
Line up the stencil on the crate and apply. Use a credit card or flat object to ensure that the vinyl is stuck to the crate well then remove the transfer tape.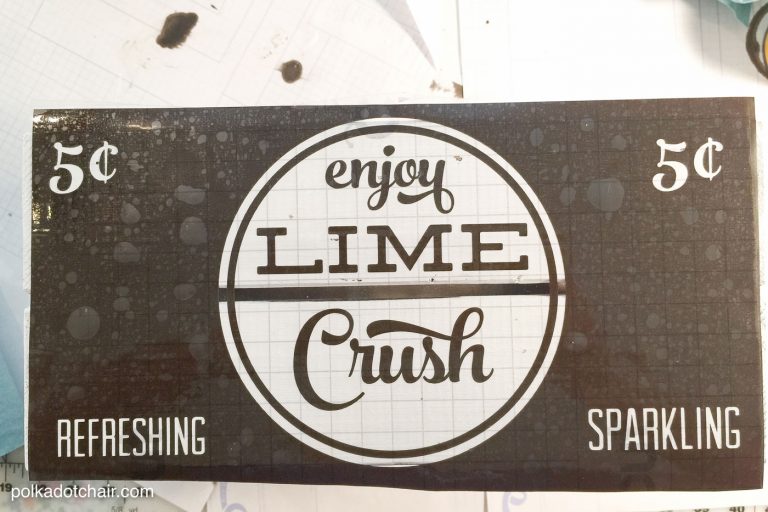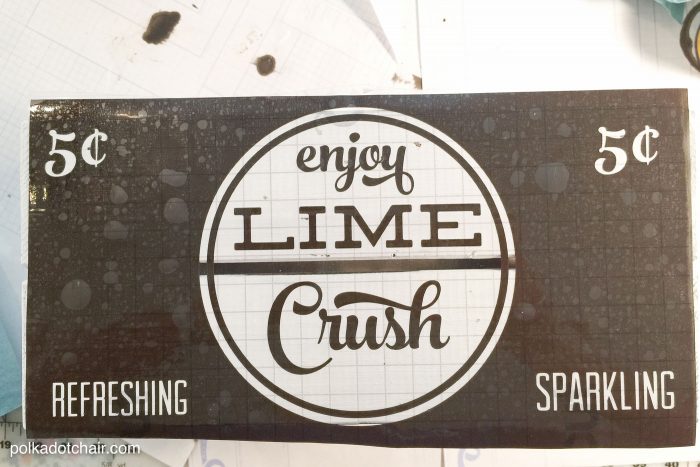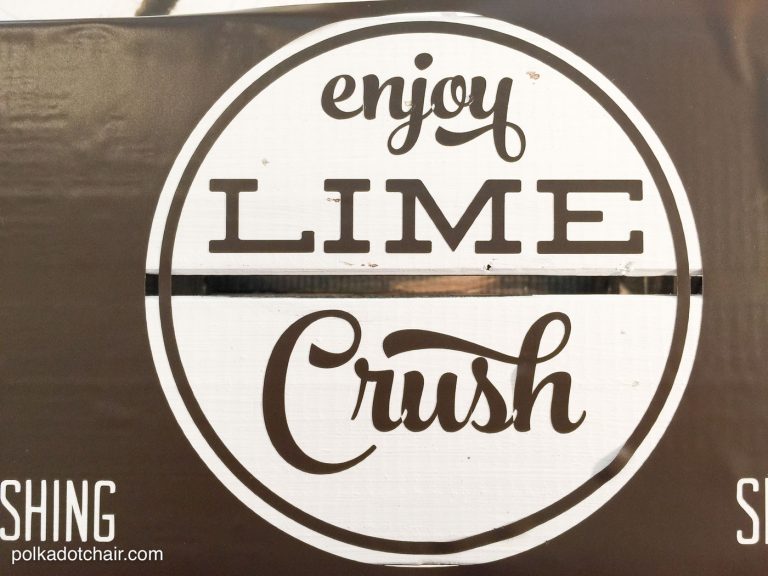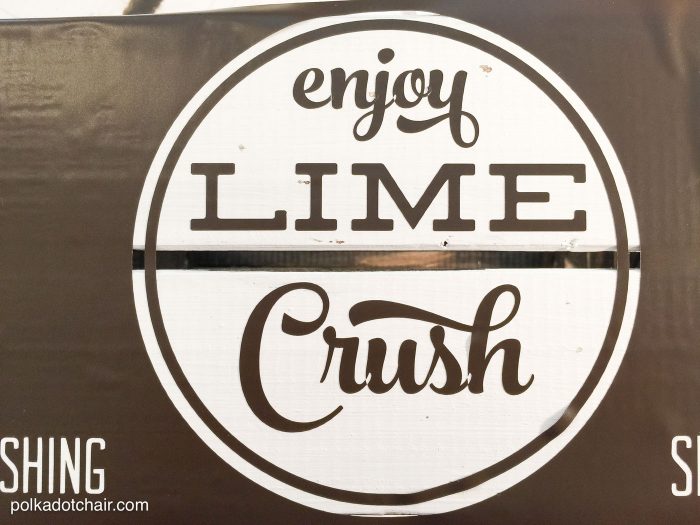 Painting:
Paint over the stencil with acrylic paint. It will take 2-3 coats.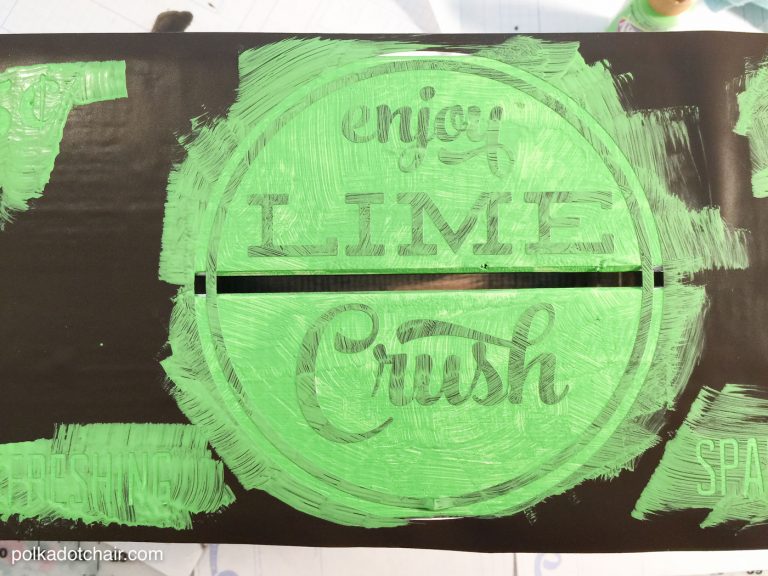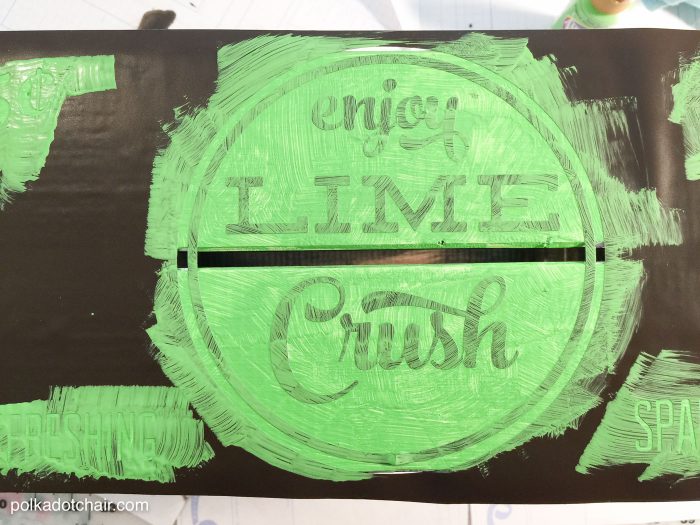 After the paint has dried, remove the stencil and distress the crate with sandpaper.
You're done!
Now all you have to do is fill it with pretty flowers!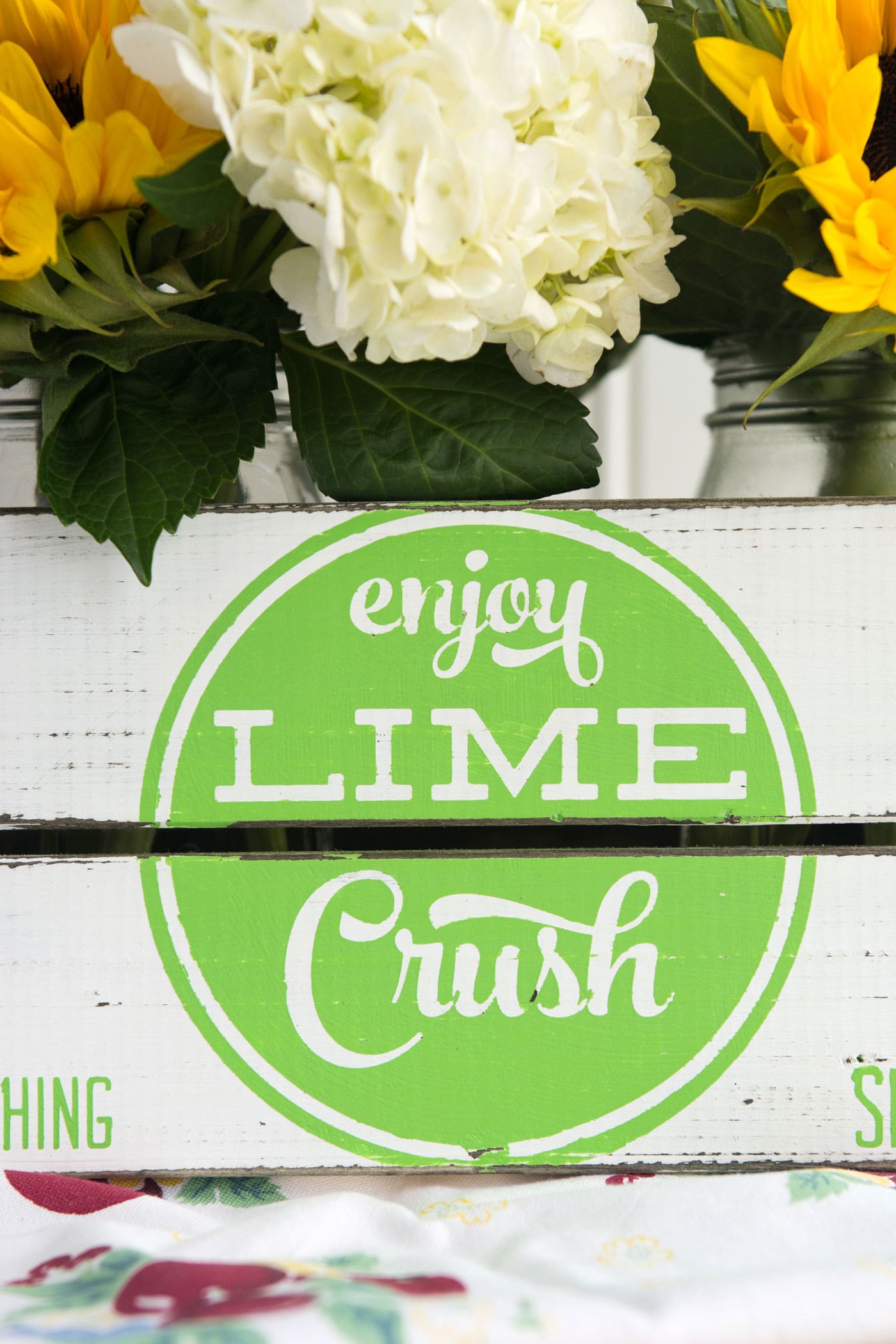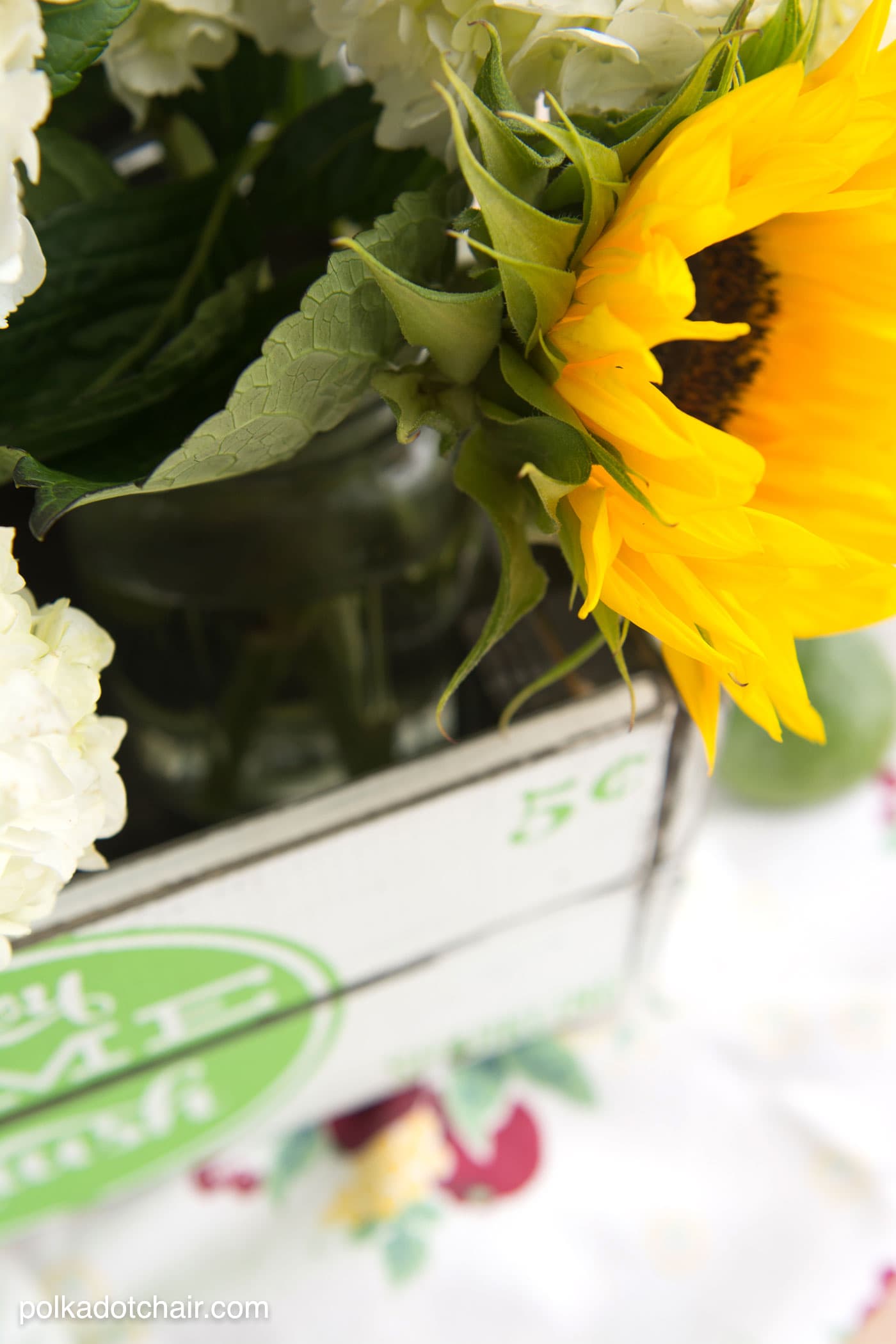 In celebration of "LIME GREEN" this week Cricut is giving away a machine!!
UPDATE: The Giveaway IS CLOSED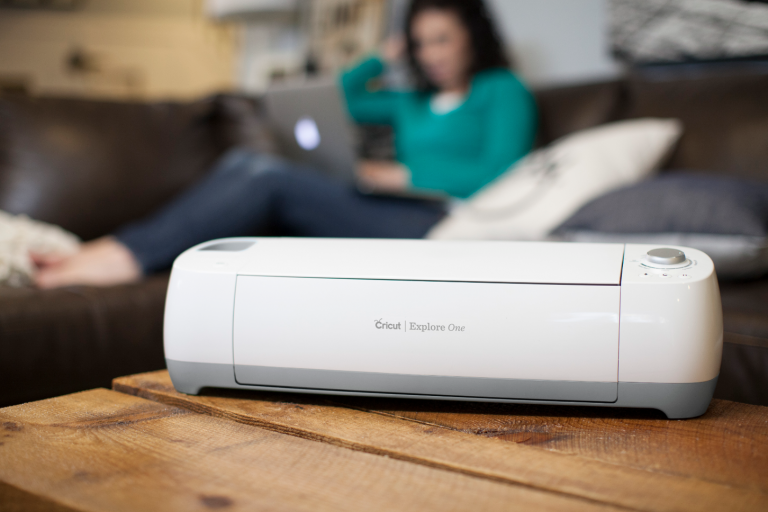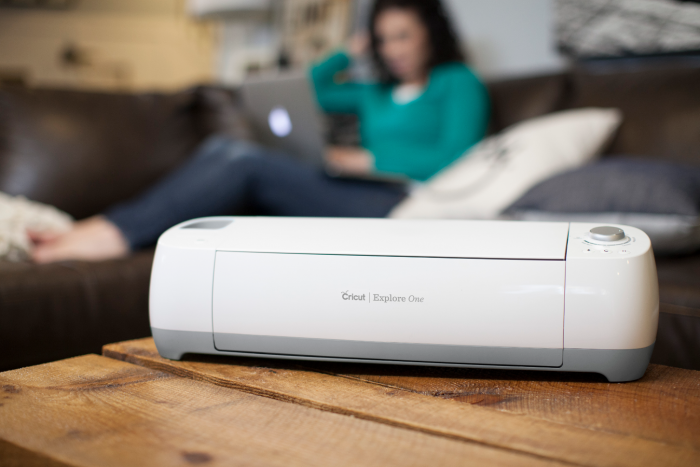 To enter just visit the Cricut Facebook page and click on the SUMMER LOVE TAB
One winner will receive:
One (1) Cricut Explore One™ Machine,
a Brights Cricut® Vinyl Sampler Pack,
Cricut® Transfer Tape,
a Cricut® Tools Weeder,
and a $100 gift card from Jo-Ann Fabric and Craft Stores.
(Approximate Retail Value: $377.96 USD) Winners will also receive a Cricut® Material Sampler Package (contents will vary; retail value will not exceed the additional value of $50.00 USD).  Official Contest Rules
If you don't have a machine yet, Cricut is running a special on the One machine right now. For more information about why I love my Cricut and some of the features of the machine, you can read this post on my blog.

You May Also Like: