If you have ever wondered what is a Cricut, how a Cricut machine works, or what does it do, then you have come to the right place. Learn more about the Cricut machine and some of the things you can create with it in this article today.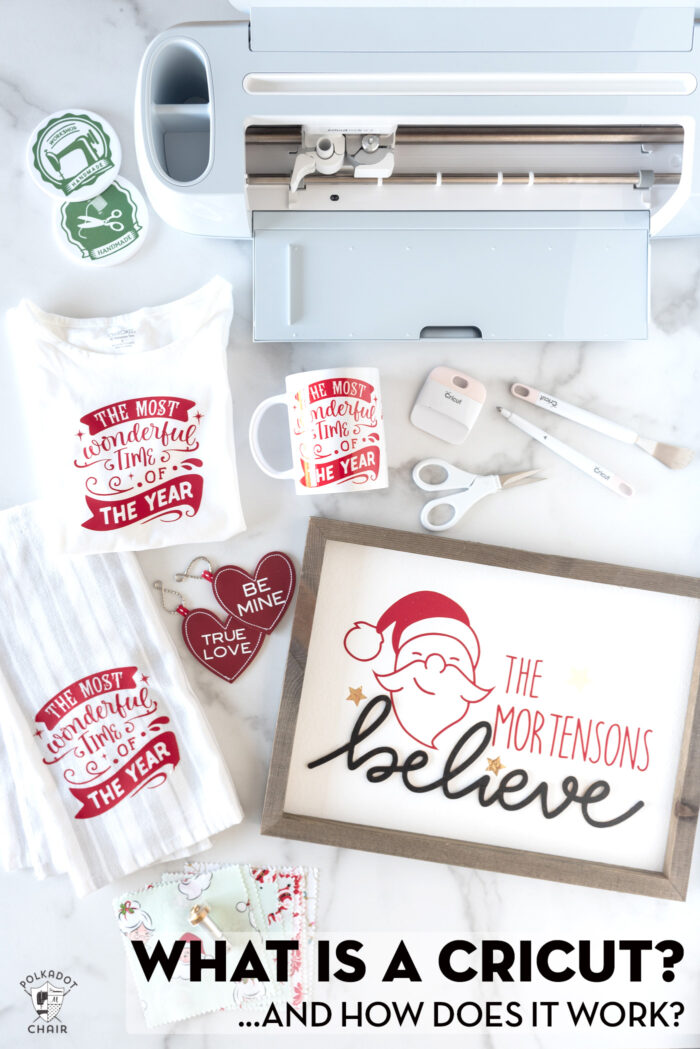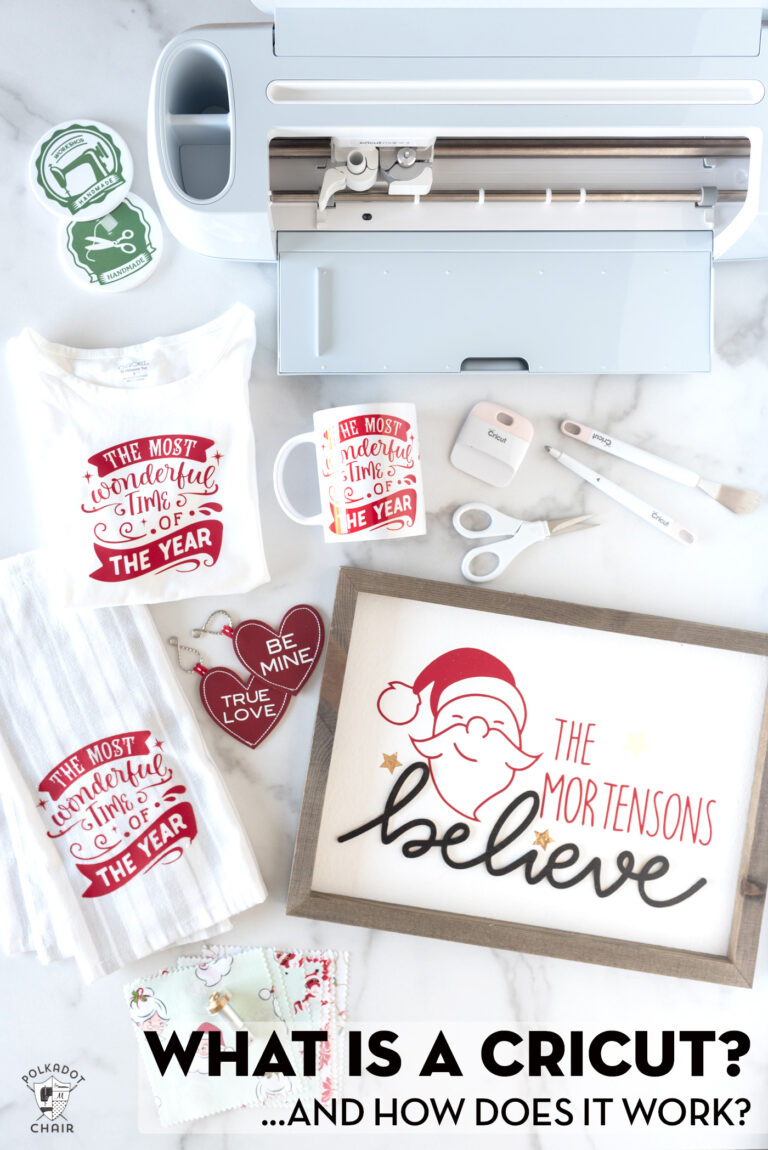 This post is sponsored by Cricut. I'm thrilled to be working with a company and a product that I love.
I've been blogging for well over ten years. I've been using a Cricut machine for most of that time as well. I still remember my first machine, one of the first generation ones that required you to use Cricut Cartridges to cut out your images.
Table of Contents
Over the years, when I've talked about my experience with Cricut machines, it has usually been to show you a project or craft that you can make with your device.
Recently, however, I've decided to include more "how-to" and "Cricut basics" posts with you. I love a good DIY project as much as anyone else, but sometimes you need to know HOW to do something.
I've shared step-by-step tutorials for using the Cricut EasyPress and the EasyPress mini. How to use Infusible Ink, and how to cut felt with your Maker.
Last month, I shared an essential guide to Cricut terms (which included a free printable). This month, I will delve a bit deeper into those essential Cricut terms and talk more in-depth about what EXACTLY a Cricut Machine is and how it works.
What is a Cricut Machine?
I recently purchased a Cricut Explore as a gift for my mom. She's in her 70's, and I noticed as I walked her through setting up and using her machine that there seems to be a lot of confusion about how Cricut machines work. I thought that all of you might benefit from the information I shared with her.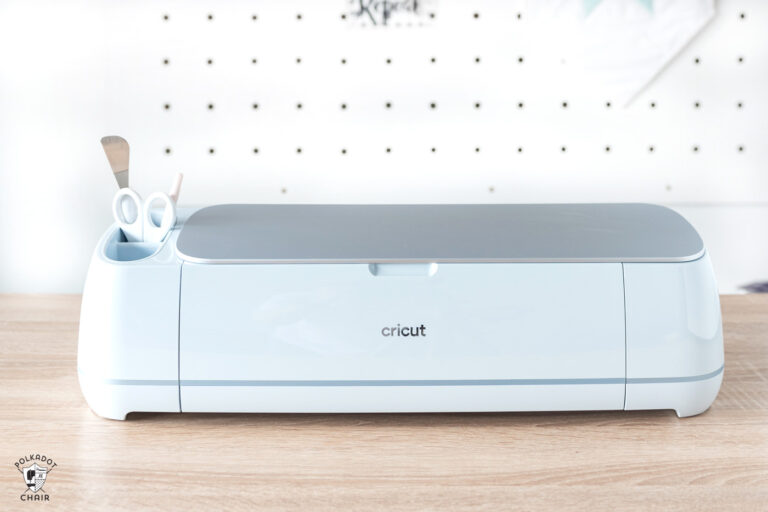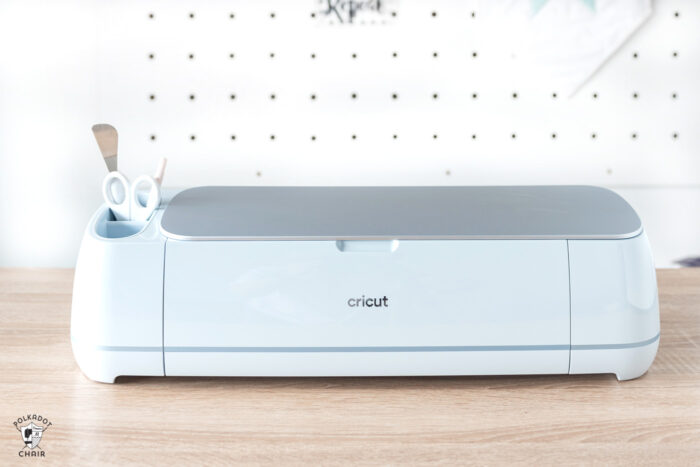 The Cricut is a desktop cutting machine that allows users to cut vinyl, fabric, and other materials. The Cricut machine is similar to a computer printer, but it uses cutting blades rather than toner to cut letters, designs, and images into paper, vinyl, wood, fabric & more.
Also, when people talk about Cricut machines, they usually refer to the machines that cut. Cricut, however, has several "machines," including the EasyPress series of machines. The three types of Cricut machines I will talk about below refer to the machines that cut.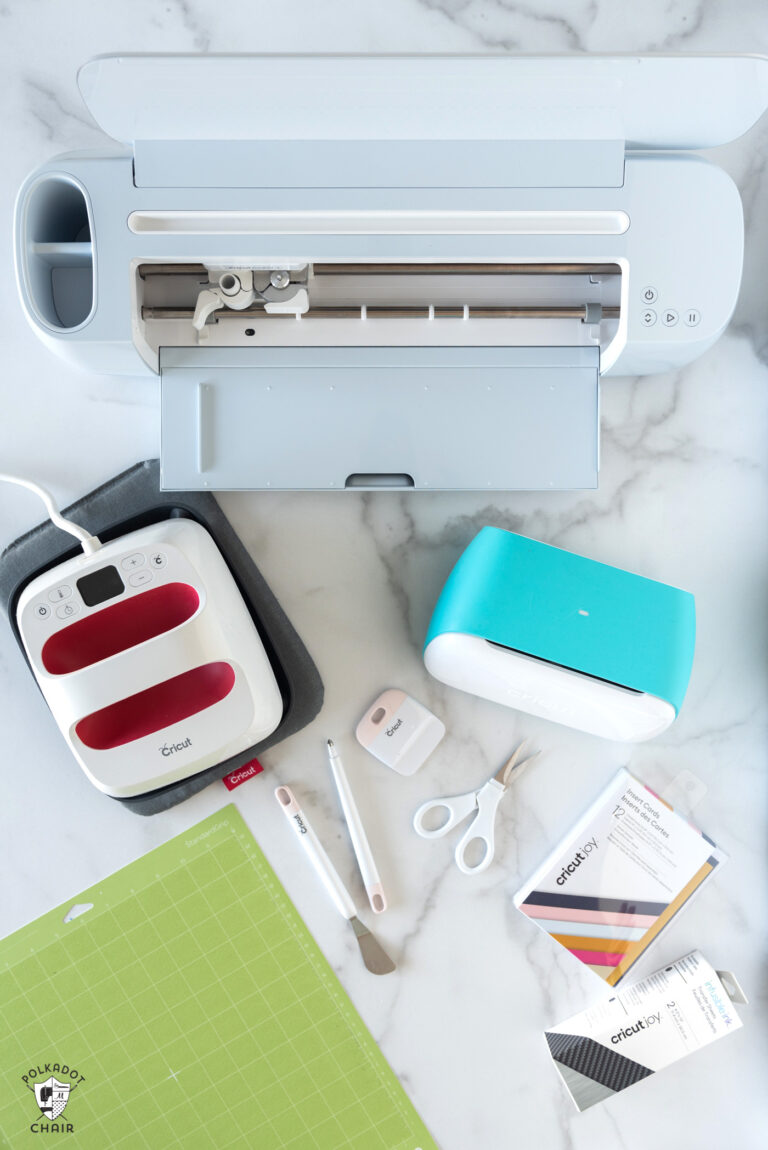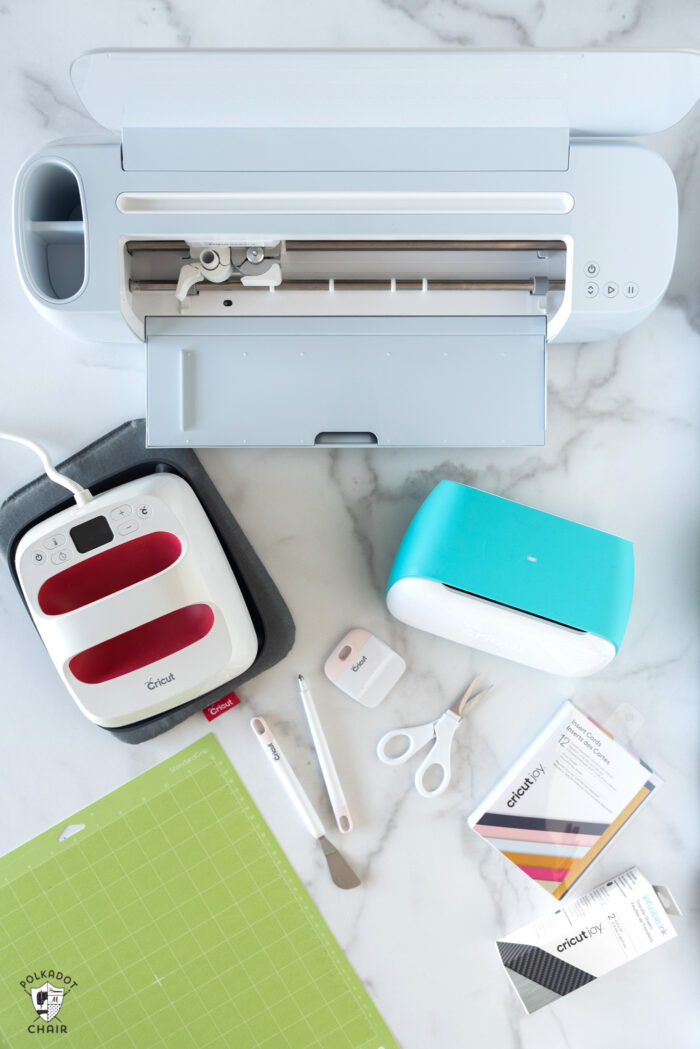 3 Types of Cricut Machines
Currently, there are three main types of Cricut machines on the market.
The Cricut Explore
The Cricut Explore (previously the Cricut Explore Air) machines are what most people think of when they think of a Cricut Machine. These machines cut materials with a fine point blade in a housing that is in the machine. The Explore machines can cut various materials like cardstock, paper, vinyl, heat transfer vinyl, lightweight acetate, and more.
The Explore machines (as well as the Maker & Joy) machines feature a spot to insert a pen so that you can also "draw" with your machine.
With the Cricut Explore 3 Machine, Cricut introduced Smart Materials which allow you to perform cuts without using a cutting mat.
The Cricut Maker Machine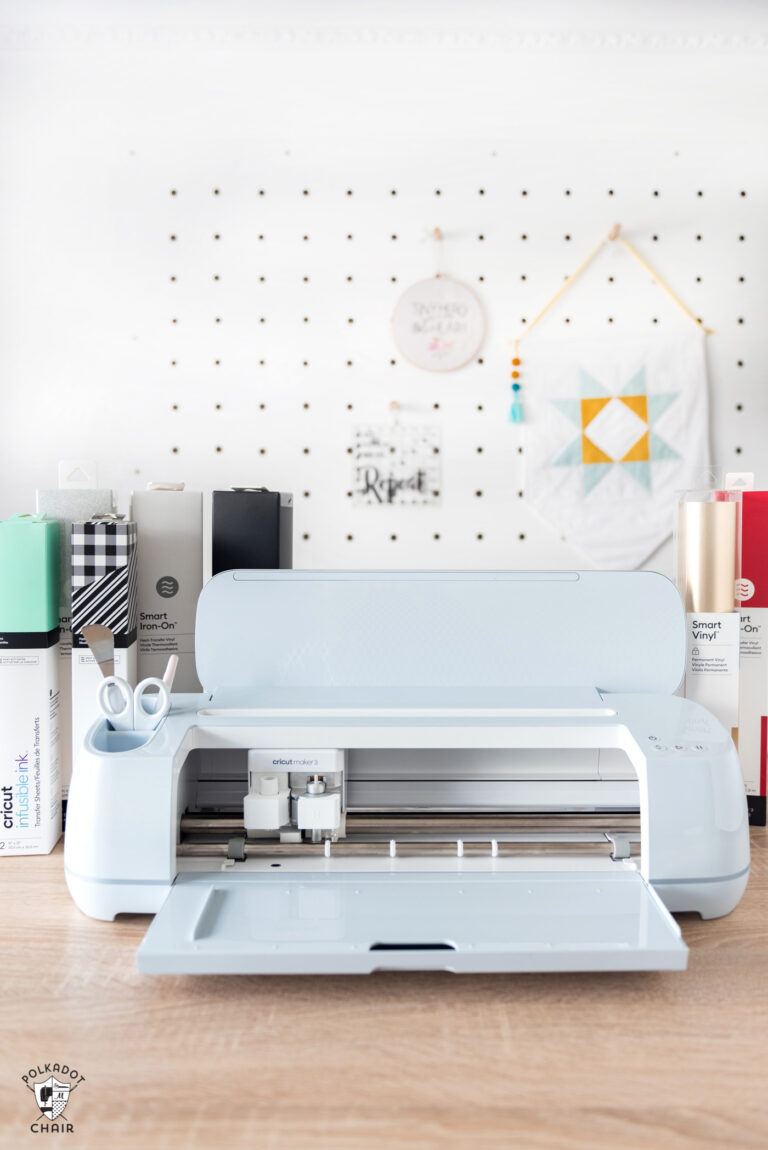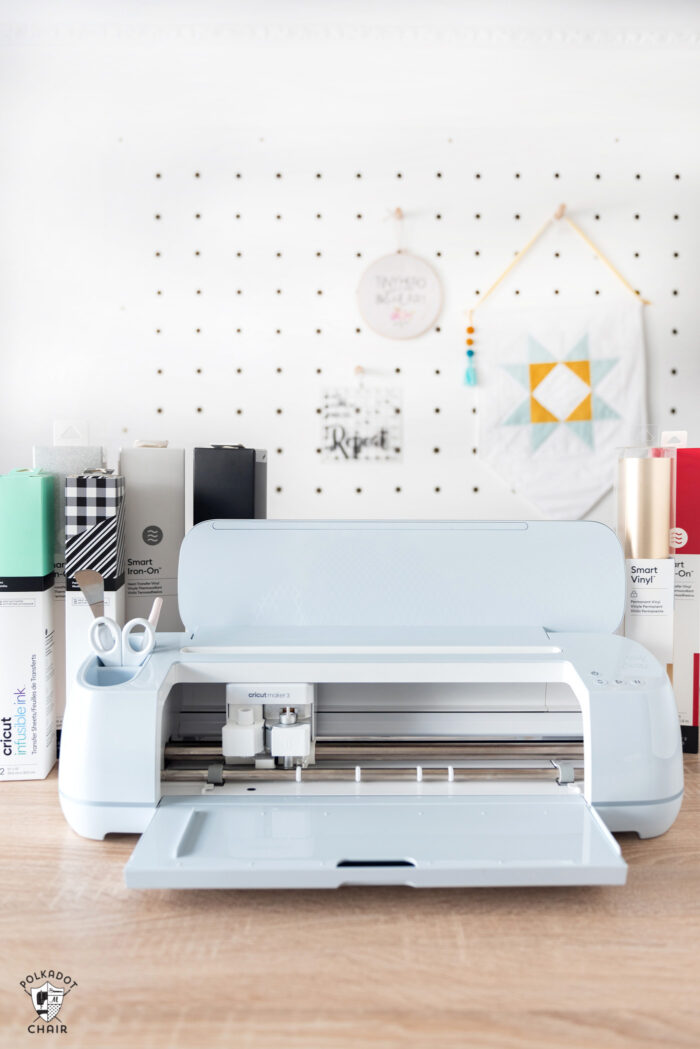 The Cricut Maker machine builds upon the Cricut Explore Machine by adding the ability to swap out the cutting tools on the machine. By swapping out the tools on the machine, you can cut out various materials. This machine features swappable tools like a rotary blade, knife blade, and embossing blade. With these tools, you can cut leather, fabric, wood & emboss on some metals.
The Maker also has more "force" while it cuts than the Explore machines, cutting those materials more efficiently.
In 2021, Cricut released the Maker 3 machine. Please read our review of the new machine here.
The Cricut Joy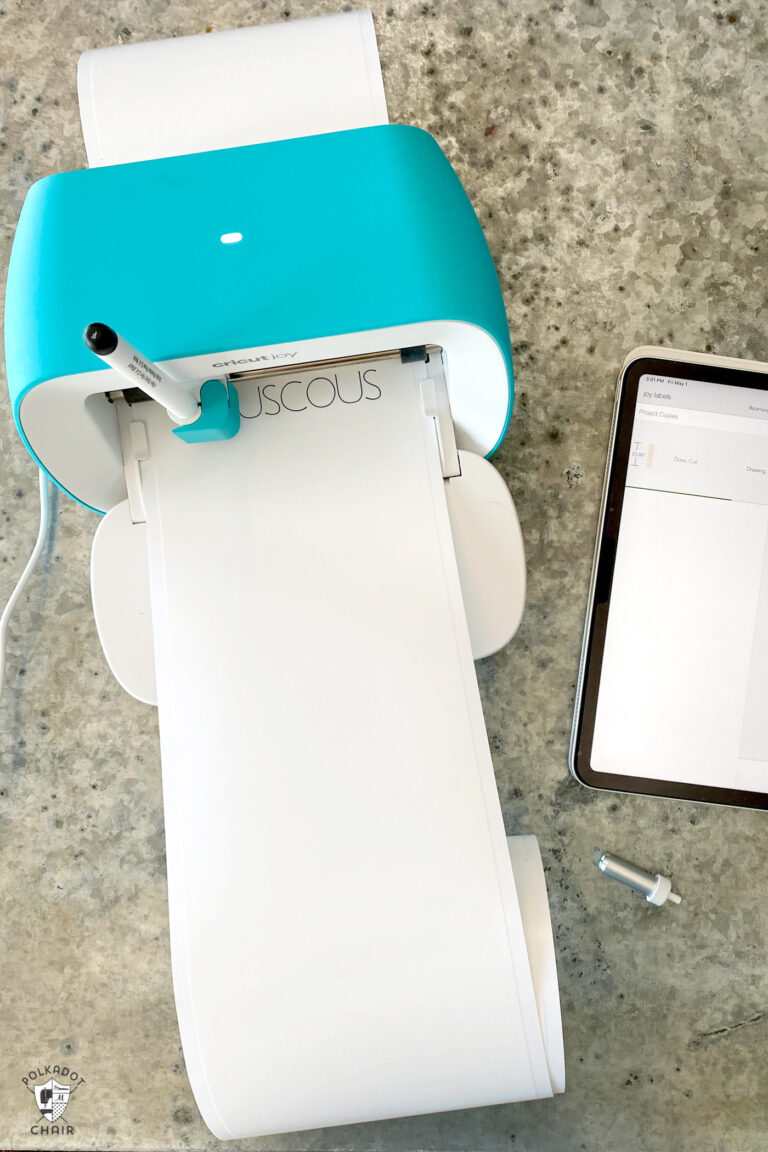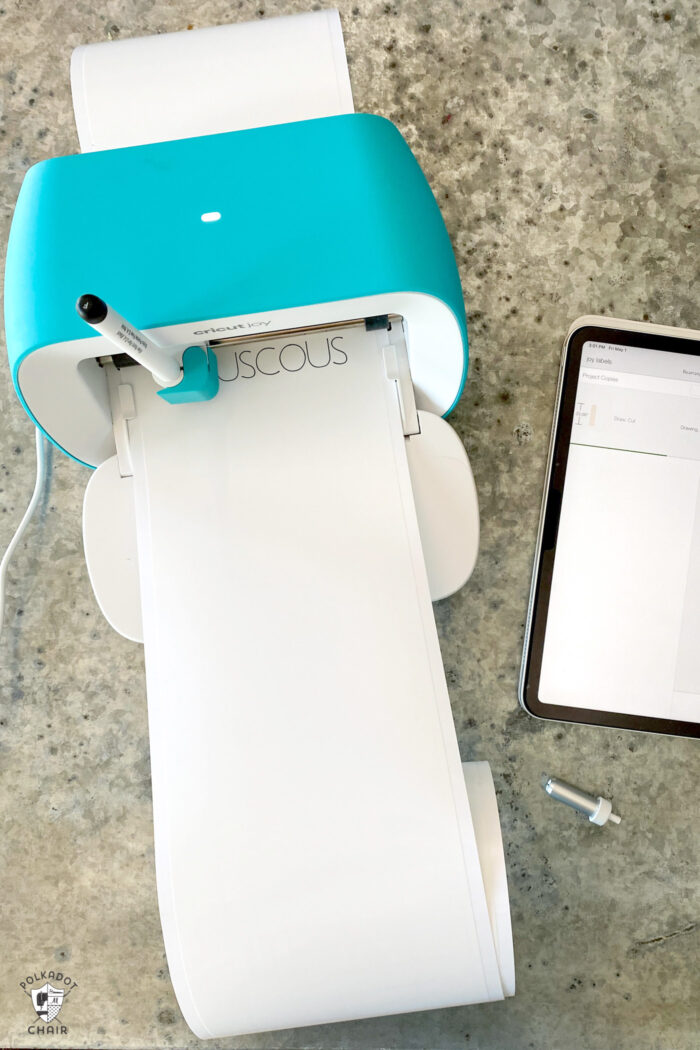 The Cricut Joy is a small, portable Cricut machine. It can cut materials up to 6″ wide and can cut without a mat.
It's great to use for "crafting on the go" or home organization projects.
How The Cricut Machine Works
The Cricut machine is used with an electronic device such as a computer, phone, or tablet. It connects to the device using Bluetooth, which is pretty much a "magic" way of connecting electronic devices without a cord. (You can also use a USB cord to attach your Cricut to your computer if you don't want to use Bluetooth).
A user creates a design in Cricut Design Space (free Cricut software included with each machine, you can get ios software for Mac devices in the app store as well) then sends the design to the machine to cut, similar to how you would print on a printer.
The user then loads the material into the machine and presses the CUT button on the device. The machine then cuts out the image.
How Do You Use A Cricut?
To use your Cricut, you will need access to the internet connection to set up your machine. After the machine is set up, you can use the Cricut software offline.
After deciding what you want to make, you need to obtain an image to cut, print or draw. You can use one of the many free images in Cricut Design Space or purchase a subscription to Cricut Access which gives you access for free to thousands of images.
You can also obtain an SVG file (a cut file that can be used with Cricut Design Space) online from a blogger (like me) or a shop, and upload that design into Cricut Design Space.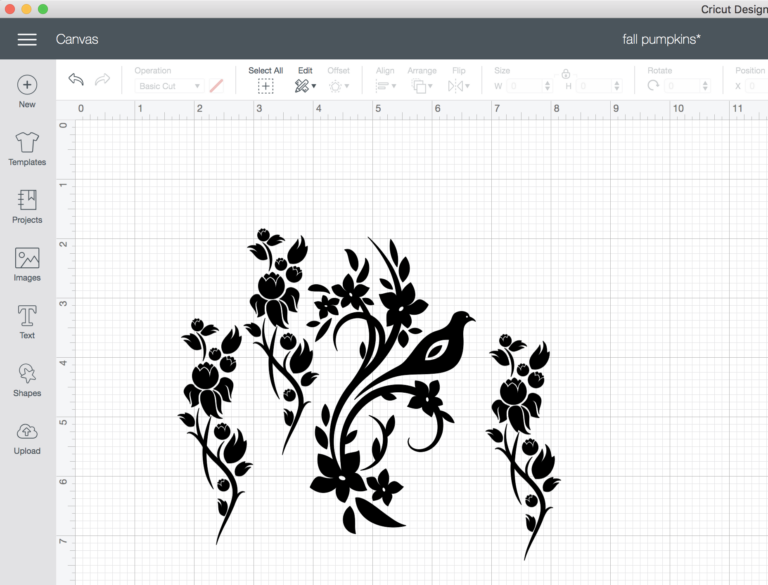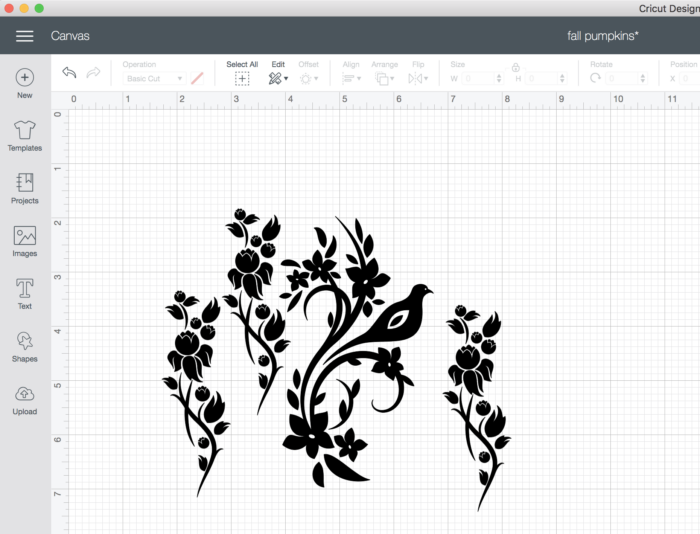 Take some time to design the project in the Cricut software, decide the size you want your image to cut, and make other customizations and personalization.
Did you know that you can use any font on your computer for free in Cricut Design Space? I share my favorite fonts to use with my Cricut in this article.
When you're ready, send your design to the machine.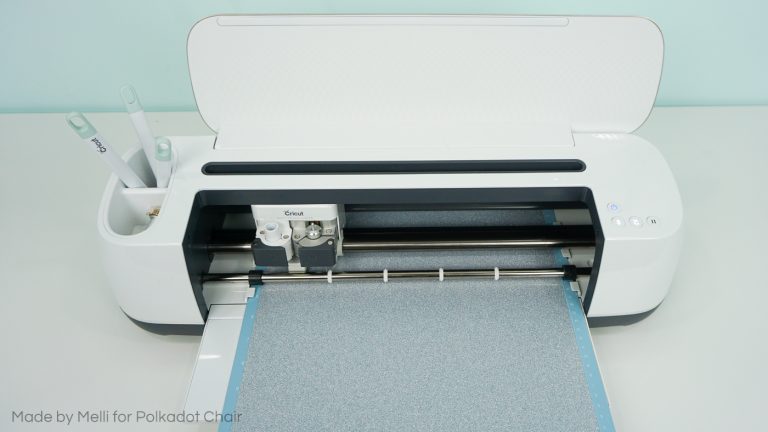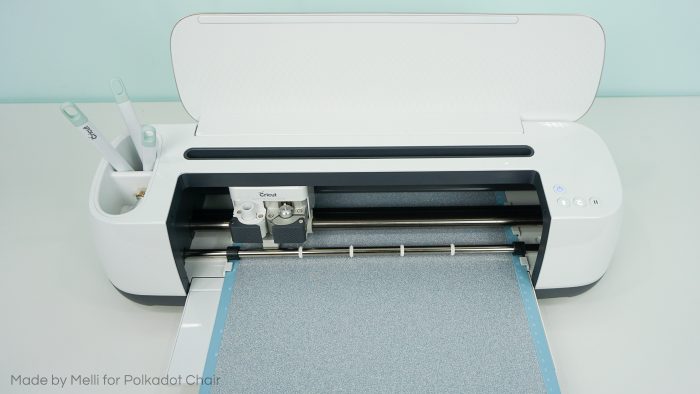 Load your material onto the cutting mat, and when the software prompts you to choose the material type, you are cutting. (You don't need to remember the exact settings to use on your machine, the software does all that for you!)
On the screen, note which tool (or blade) to use with your machine. Load your cutting mat into the device with the "arrow" button, then when it starts flashing, press the "play" or "Cricut" button to cut.
Let the machine cut; it will prompt you to remove your cutting mat when it's done.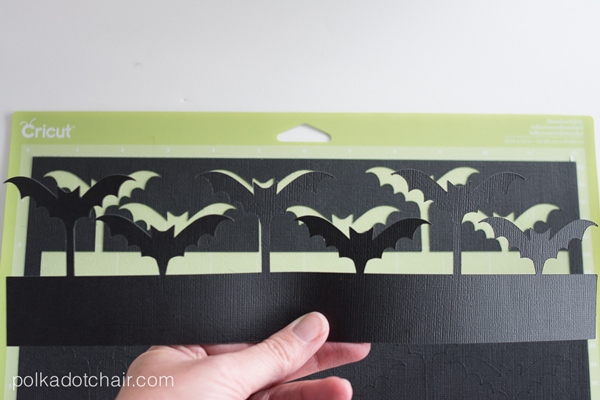 Where Can I Purchase a Cricut?
You can purchase a Cricut at many big-box retailers (Michaels, JoAnn, Hobby Lobby, Target), and from Cricut.
I have found that Cricut frequently runs AMAZING specials on machines and materials and purchases most of my Cricut items directly from their website.
My Favorite Cricut Products
What Can You Make With A Cricut?
Crafters love to use Cricut machines to create a variety of projects. This is by far not a complete list, but here are some things you can create using a Cricut machine.
Mugs, Tumblers & other Serveware
Papercrafing and Scrapbooking Projects
Vinyl Decals to use in your home or on a car
Projects for Special Occasions such as a Baby Shower or Wedding
Baby Gifts
I've taken the same image and cut it out multiple times on my machine to give you an idea of what this machine can do. I then applied the image to a variety of projects. Shown below are images cut from Cricut Iron-On Vinyl and Cricut Infusible Ink.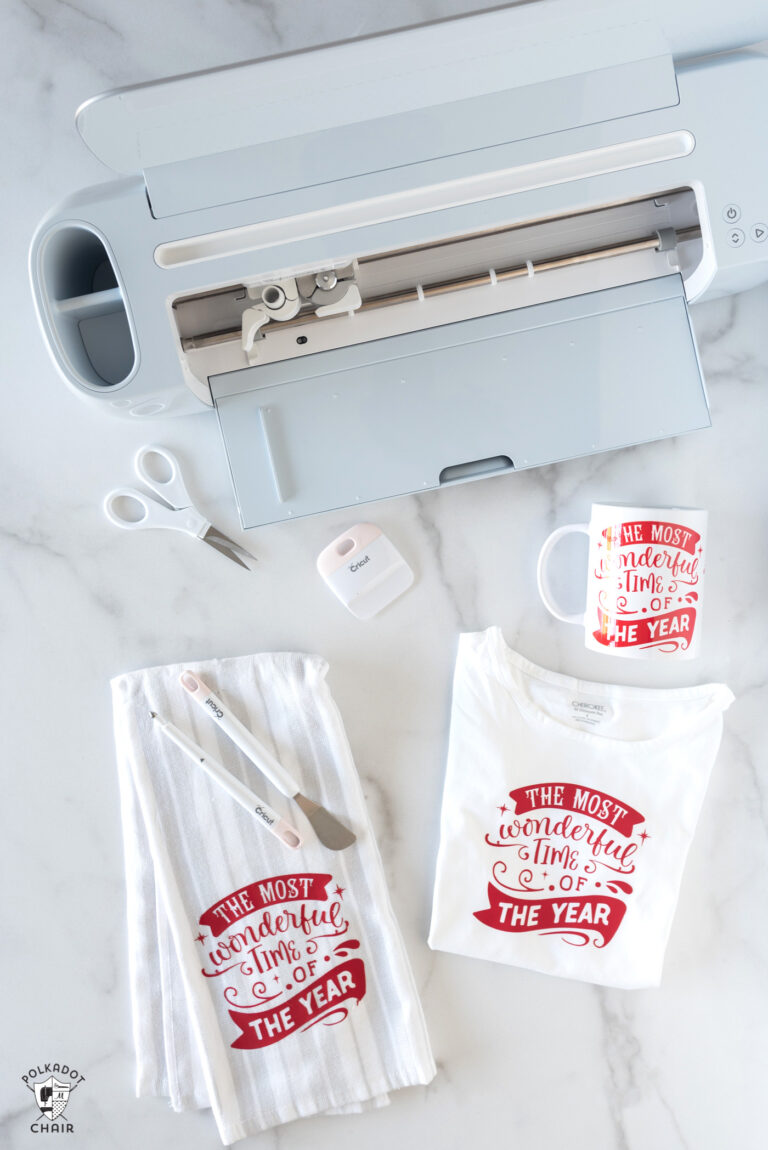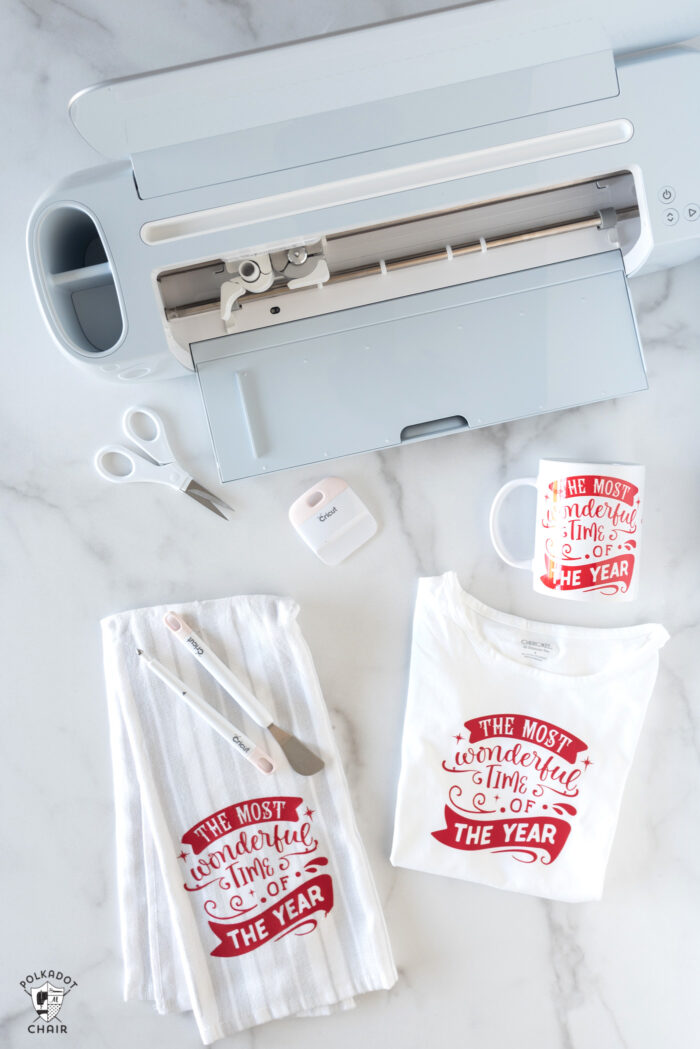 As you can see, the possibilities for this machine are pretty intense!
What Are The Essential Parts Of A Cricut Machine?
The Cricut machine has a few essential parts that you might hear referred to over and over again. They include.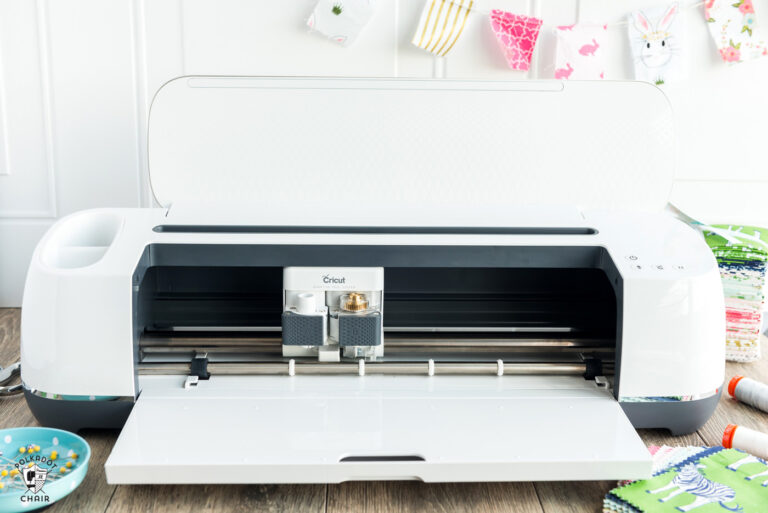 Double Tool Holder: This part of the machine holds your Cricut Blade & a Cricut Pen. On the Maker series machines, you can swap out the fine point cutting blade for other blades.
Smart Storage Cup: This is a small cup on the left side of the machine that you can use to store tools.
The Rollers: These small rollers on the bottom of the machine pull the cutting mat into the machine and move the mat as the machine cuts.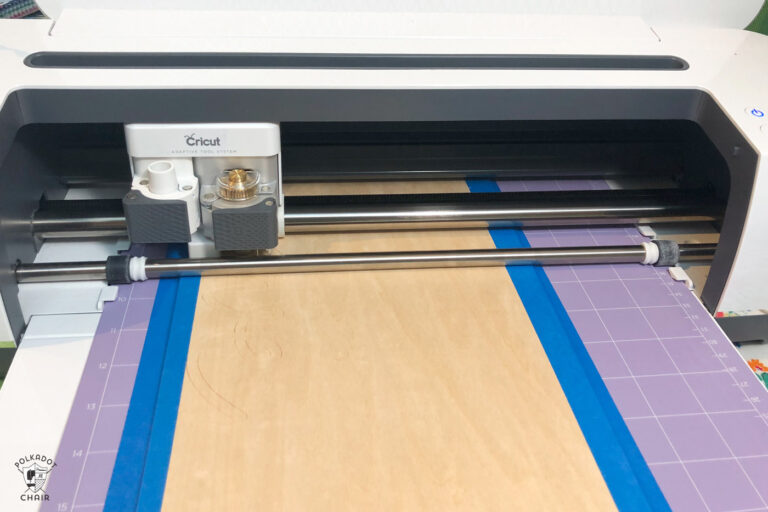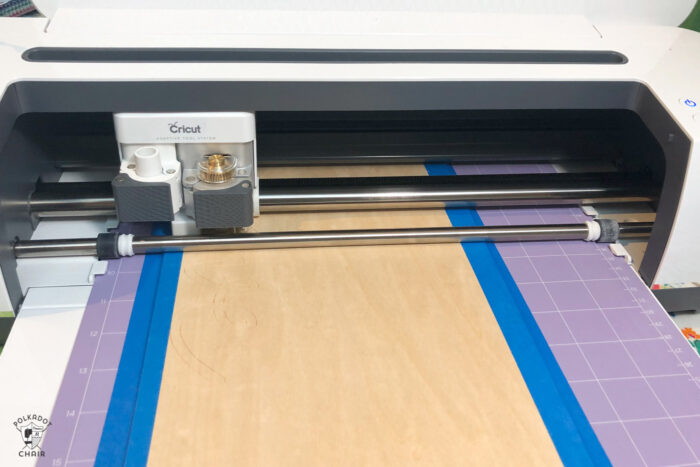 Star Wheels: The Star Wheels are small plastic wheels attached to the metal bar in the machine. They work to "grip" the material as it passes through the machine. You will need to move these to the sides when you cut leather or other thicker materials (such as the balsa wood shown above). Otherwise, you want to make sure that they are spaced evenly on the bar.
Cutting Tool: Whatever tool you are using to cut your materials. It could be a Rotary Tool, Knife Tool, Fine Point Blade, or Deep Cut Blade.
Buttons: Depending on your machine, you will have buttons on the top right of the machine to pause and start. Load the cutting mat, and unload the cutting mat. You may also have a Smart Set Dial to select which type of material you are cutting.
Cricut Machine Storage Ideas
After many years of just keeping my Cricut on my crafting table, I decided it was time to move it and purchased a rolling cart for my machine.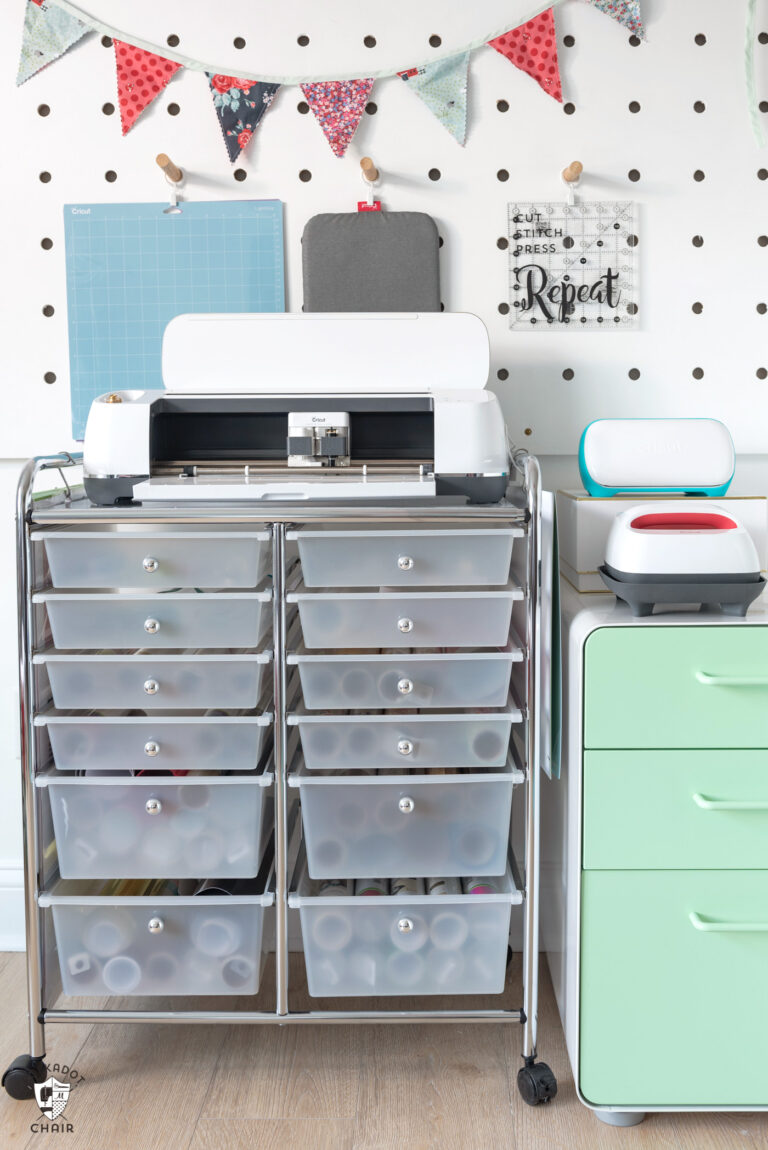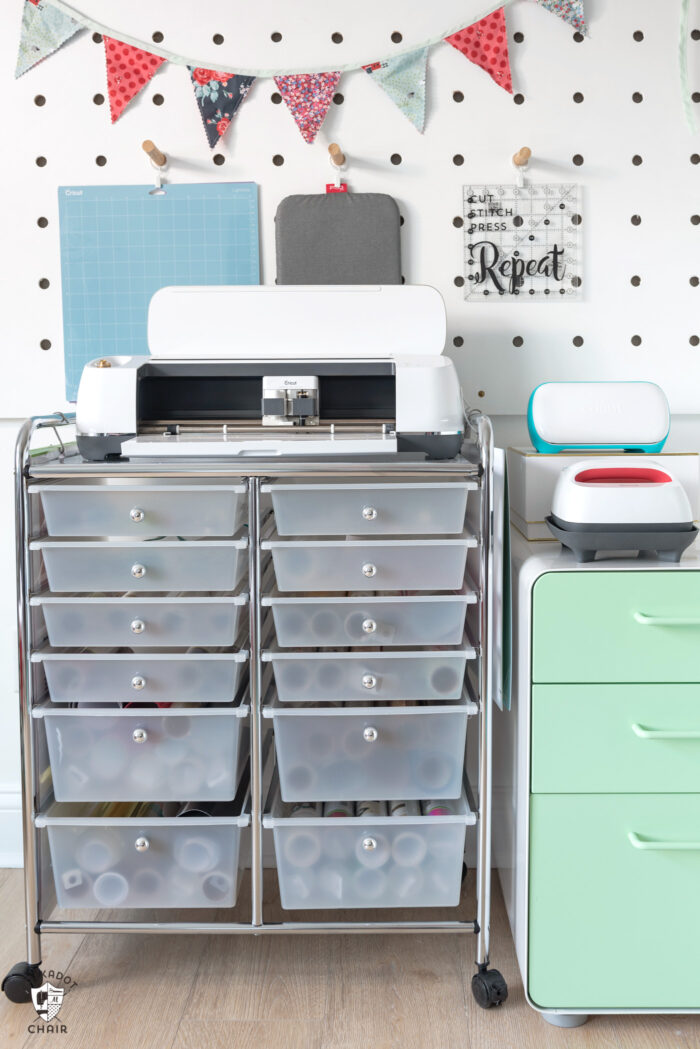 My Cricut fits perfectly on the top of the machine, and I can use the drawers below to store the cutting materials.
I have a set of wood trays that I keep next to my craft table to keep track of my Cricut scraps. I have one for Iron-On Vinyl, Vinyl, Patterned Vinyl and will soon add another tray for my Cricut Smart Materials scraps.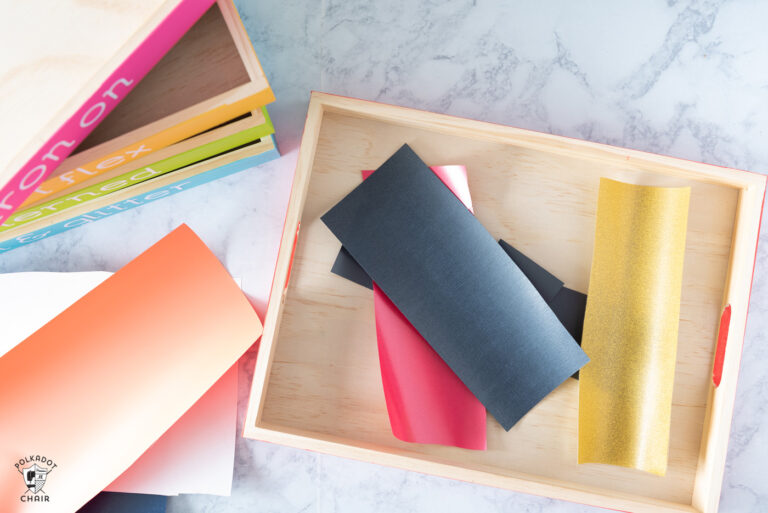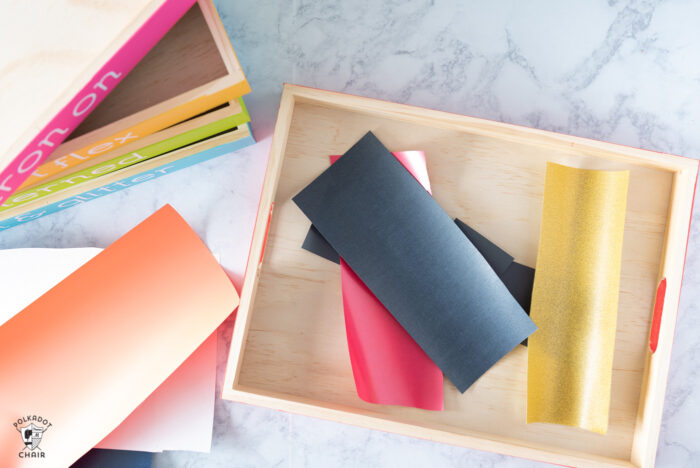 Why I Love My Cricut
I use my Cricut Maker all the time. Next to my sewing machine, it's the MOST used tool in my craft room. I love that I can easily create gifts for friends and family. I have made so many Halloween costumes, Sports team gifts, and Disney vacation t-shirts that I've seriously lost count.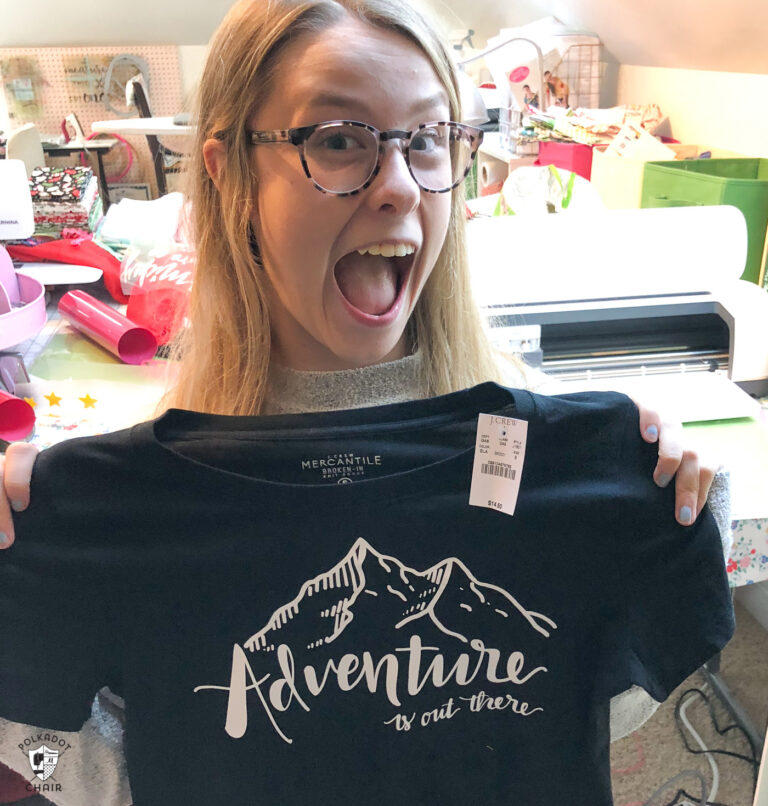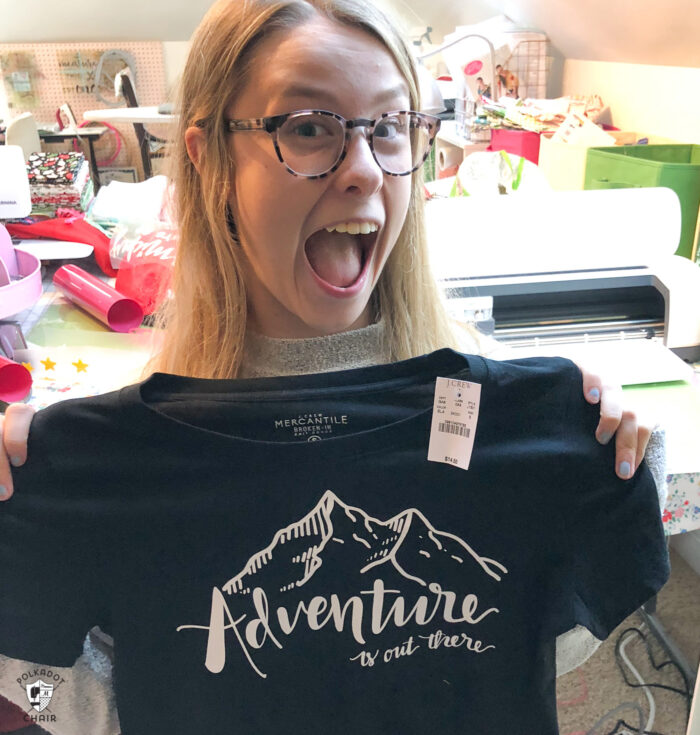 My kids are not necessarily crafty, but they are very creative. I love that I can use the machine with them to design projects for them to create. My daughter and I love to make vacation t-shirts, and I've created vinyl decals for my son to use on his gaming system controllers.
What's Next?
If you'd like to learn more about using your Cricut Machine (and get LOADS of Cricut tutorials and project ideas), be sure to check out our Cricut Archives.
You can also find answers to most of your Frequently Asked Cricut Maker questions here.
More Cricut Projects Ideas
How to Make Disney Bags with a Cricut Maker
Fabric Basket Pattern for the Cricut Maker
How to make Leather Cord Snaps
31+ Fun Cricut Halloween Crafts