Look for some fun last-minute Christmas gift & craft ideas? Fire up your Cricut machine and create some cute tea towels, aprons, or pillows using our set of free Christmas themed SVG files!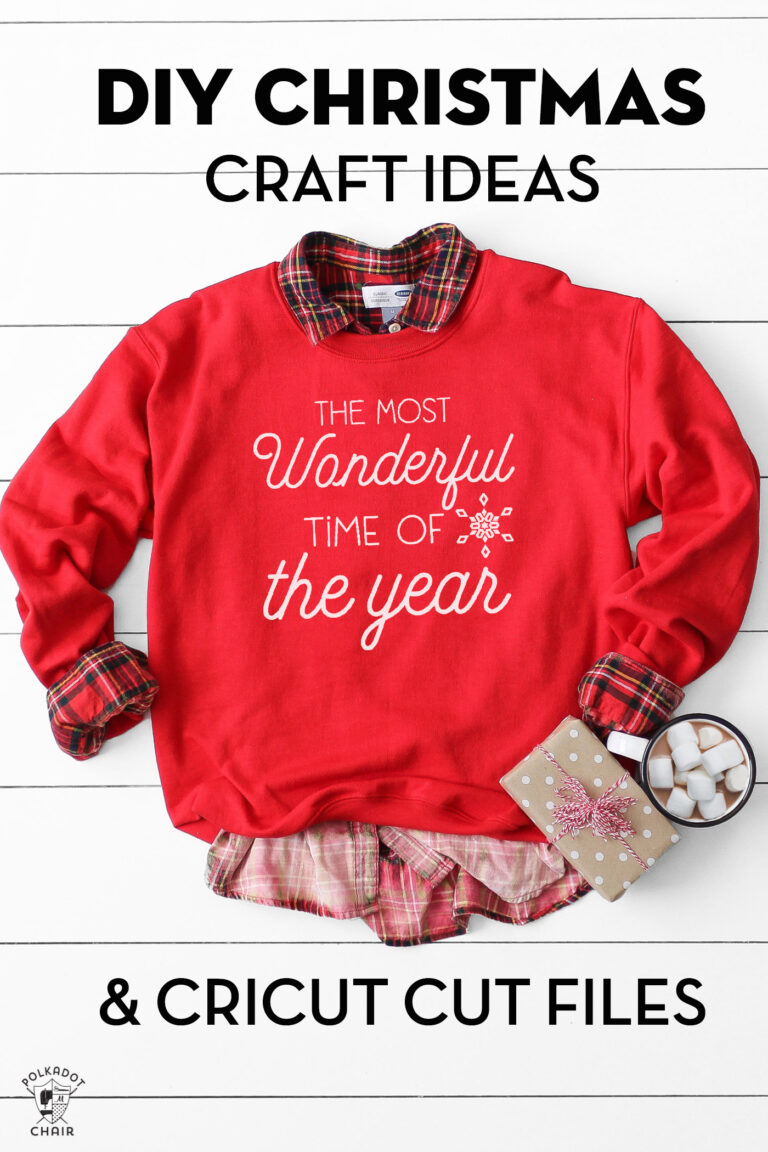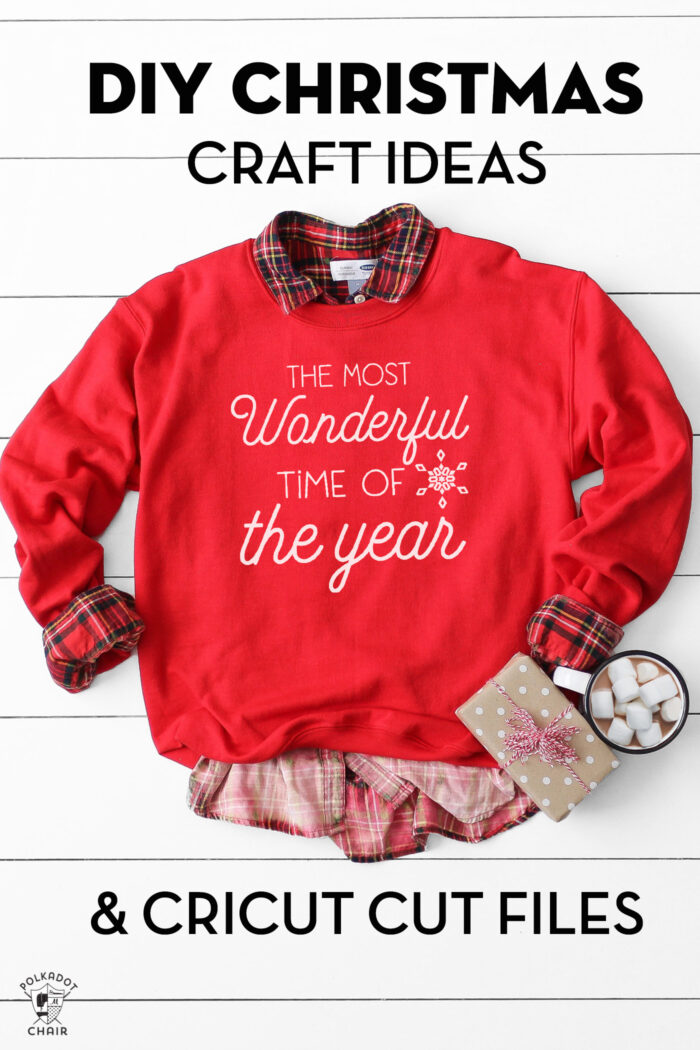 Table of Contents
Are you a "Christmas procastinaor" ? I am. I've tried not to be over the years but lately have just embraced the whole last-minute Christmas thing. (I mean we deliver our neighbor gifts on Christmas or New Year's Eve).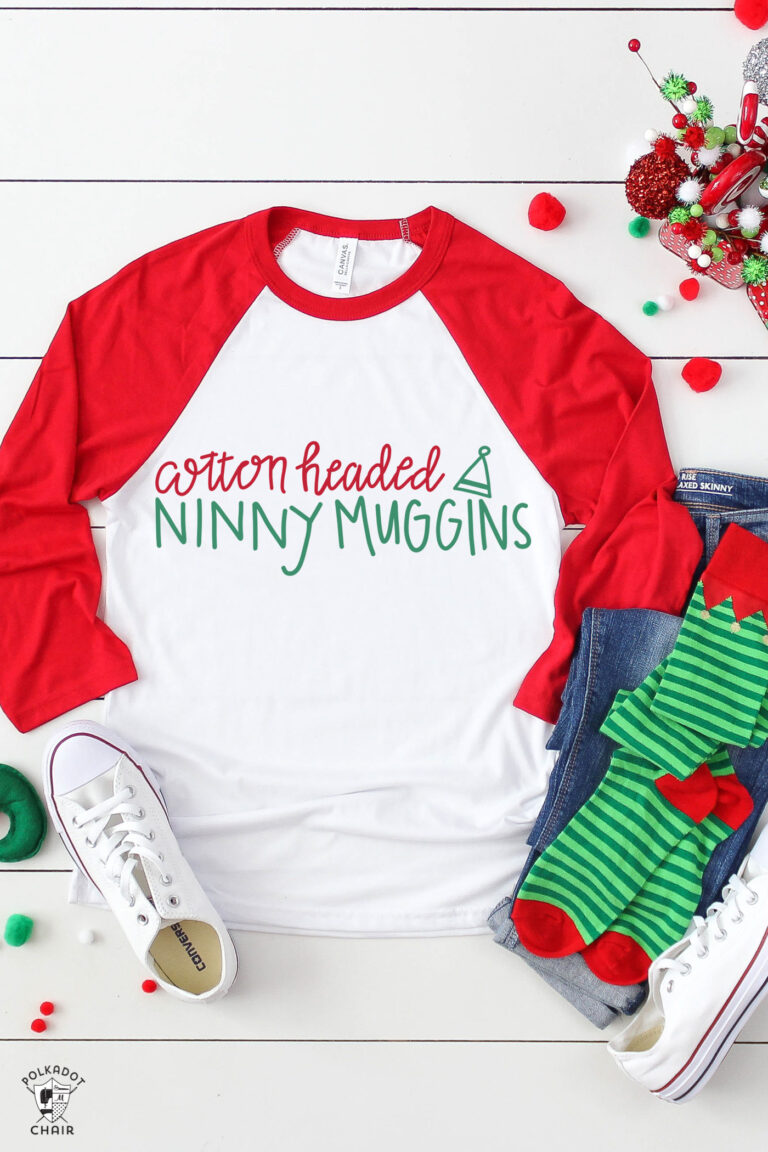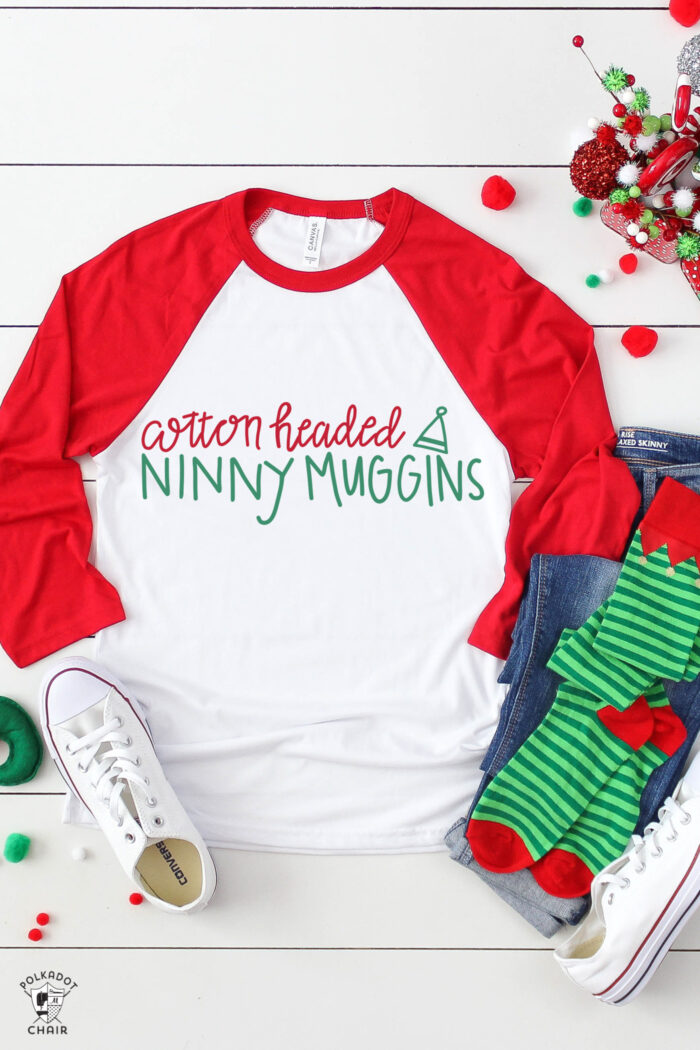 One thing I love about my Cricut is that as long as I have osme iron-on vinyl in my house I can easily whip up a Christmas gift without the need to go to the store.
If you're looking for some fun Christmas craft ideas to give as gifts or to keep for yourself, I've got loads of suggestions for you.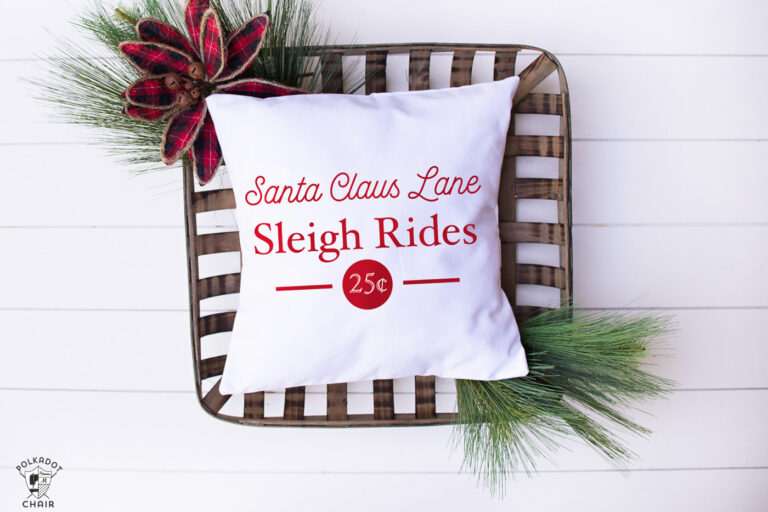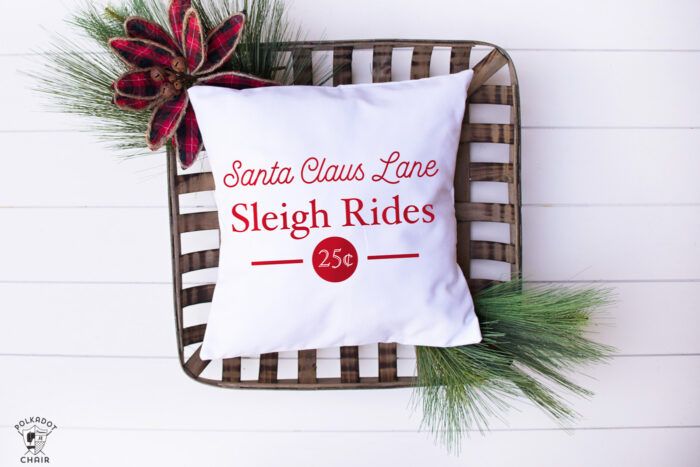 What is a Cricut? A Cricut Machine is an electronic cutting machine. It hooks up to your computer via USB or Bluetooth and cuts images that you send to it, much like a printer. It just cuts instead of prints. It can cut vinyl, paper, fabric, and much more. The images are all digital, you can upload your own images or buy images in Cricut Design space individually. You can read my full review of the Cricut Maker Machine HERE.
Things to Create with a Cricut for Christmas
There are only a few ideas, but are some of my favorite things to create with my Cricut for Christmas gifts.
Tea Towels
Aprons
T-Shirts
Pillows
Adding personalization to Christmas Stockings
Holiday Hot Pads and Oven Mits.
Free Christmas SVG Files
Each month we add a few free SVG files to our Cricut downloads library. Access to the library is free for our newsletter subscribers, and subscriptions to the newsletter are also free.
This month's SVG downloads are all Holiday themed and coordinate with my Santa Claus Lane fabric collection.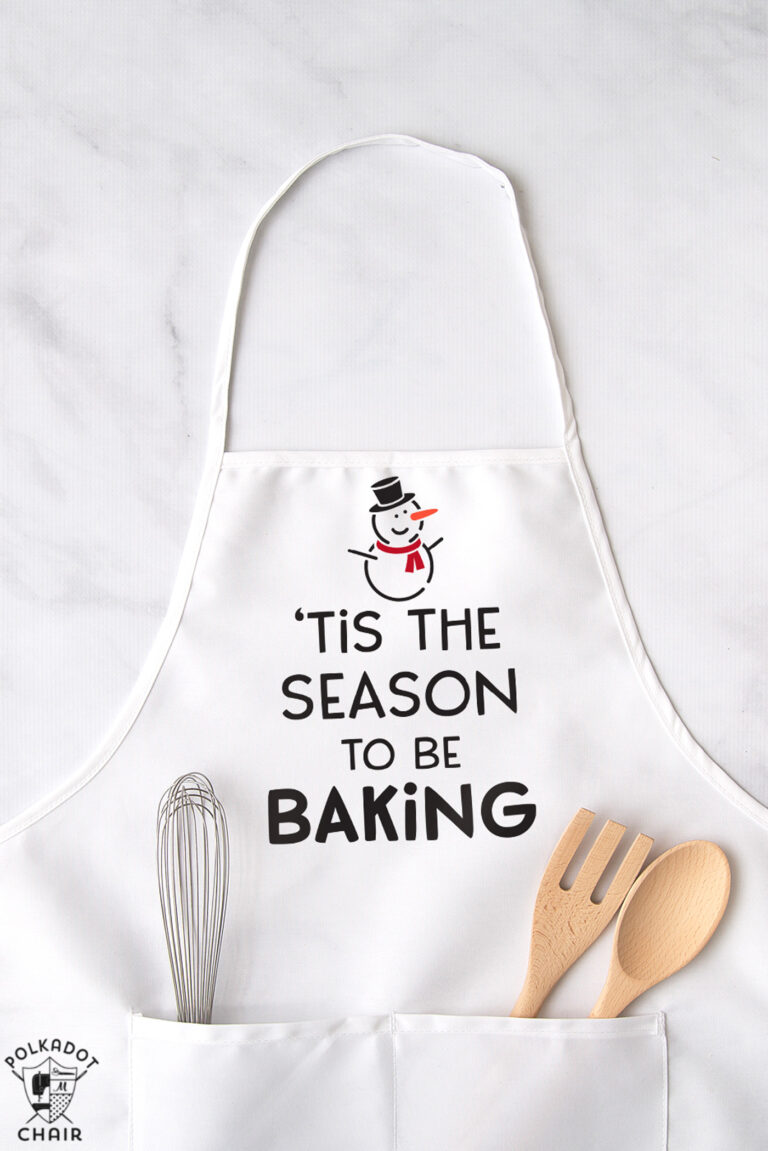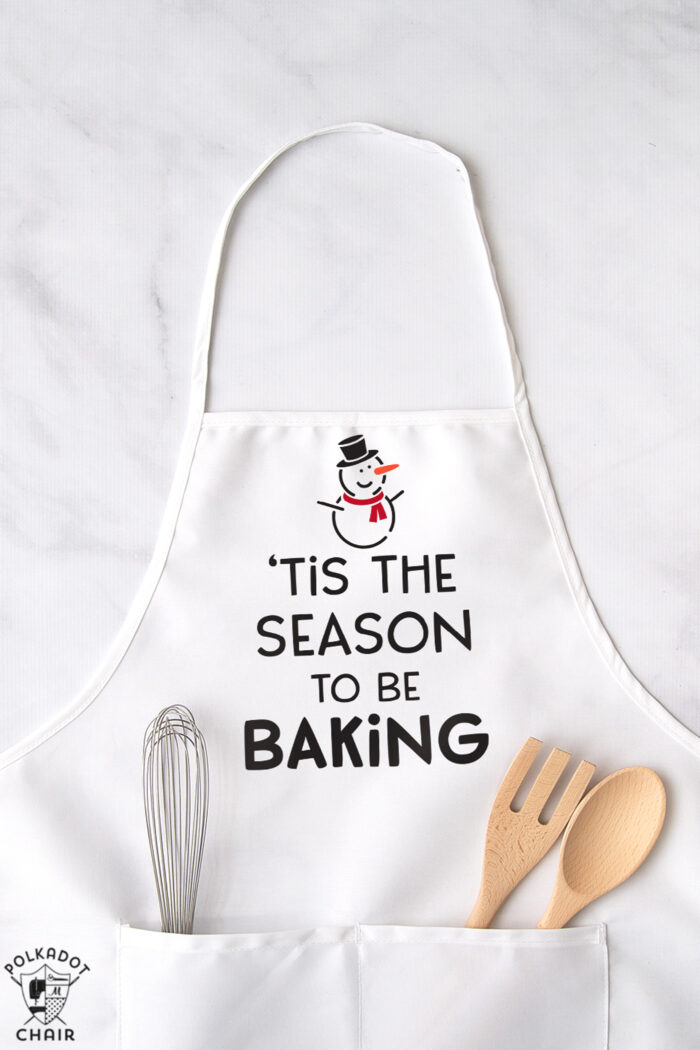 The following SVG files can be downloaded for free in our Cricut Library.
It's the Most Wonderful Time of the Year
Cotton Headed Ninny Muggins
Be of Good Cheer
Tis the Season to be Baking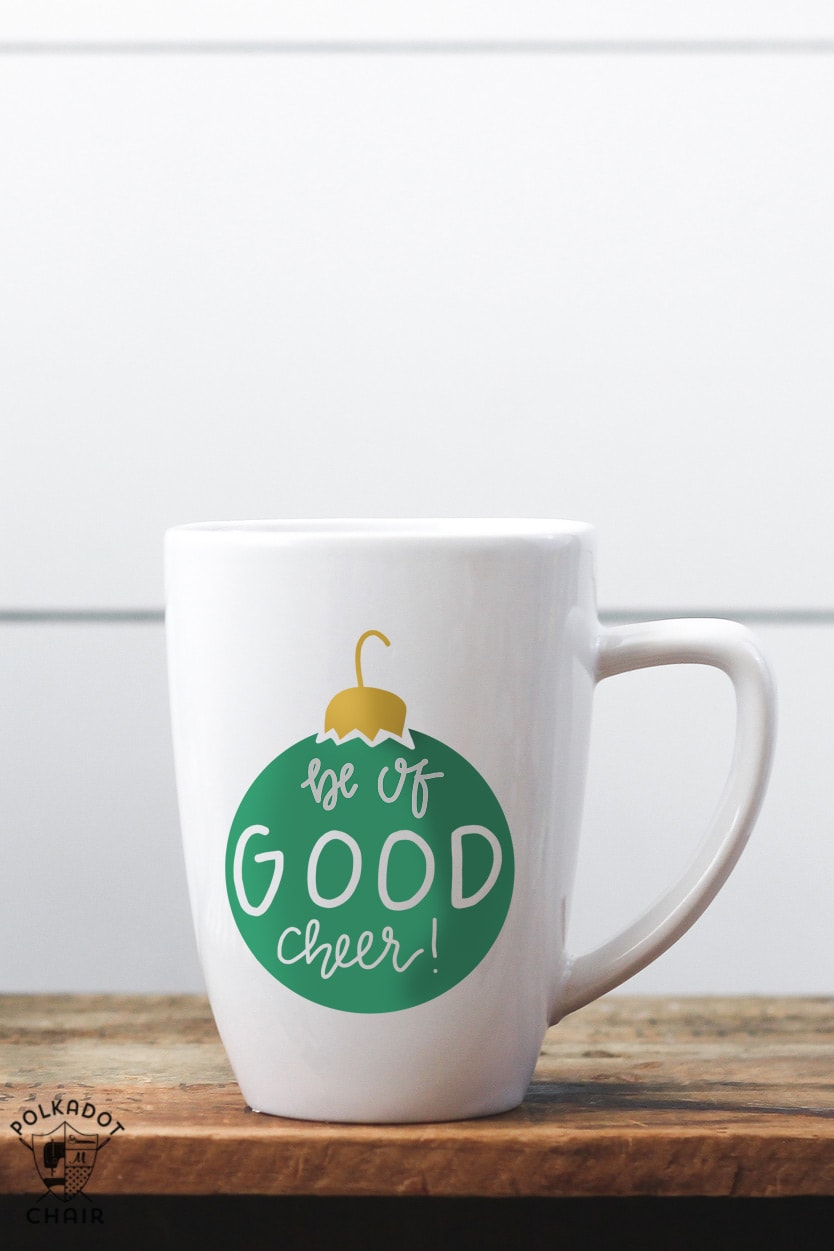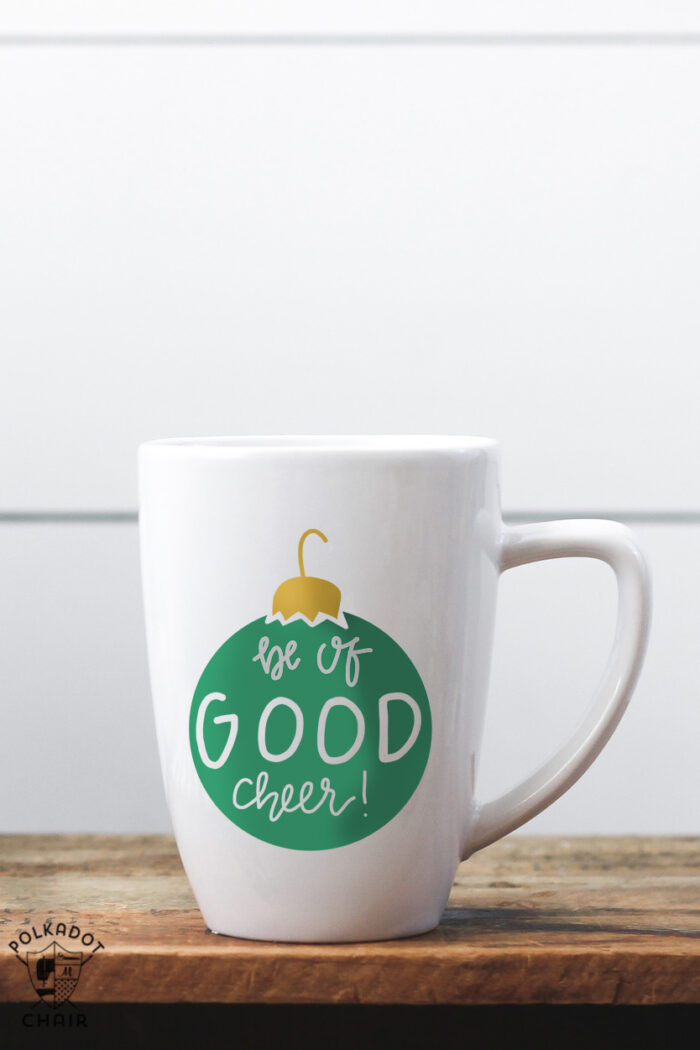 How to Get the SVG Files
Cricut SVG File: Note: all files in the Library are for personal use only. You may not sell items you make with the files. To get these files into Cricut Design space you need to visit OUR CRICUT LIBRARY and follow the directions. When prompted click the button and save the file as an SVG to your computer. Do not open it in a new window it will load as an image, not an SVG. Next, go to the Cricut Design Space page with your browser. Click NEW. When the screen pops up click IMAGE. Then click – upload. Upload the image you obtained. It's ready to use in Design Space!
Christmas SVG Bundle Special
If you don't want to join our newsletter you can buy the SVG's in our shop as well. When you do this you get a bundle of 9 files. The price works out to be less than .50 per file.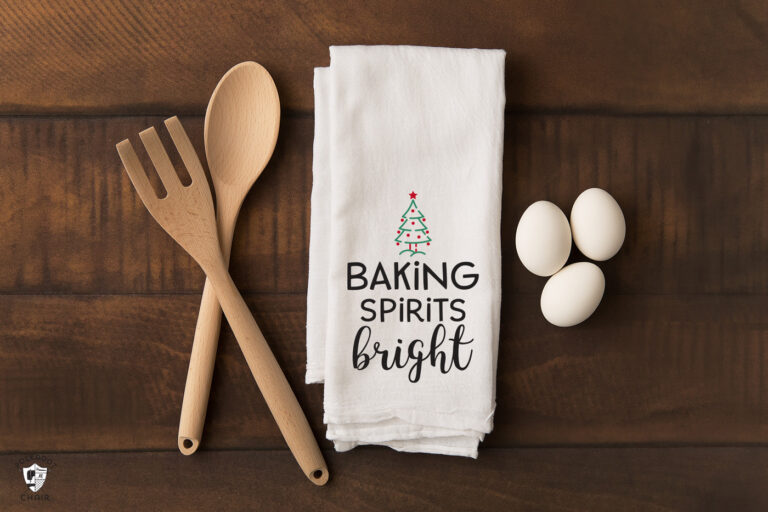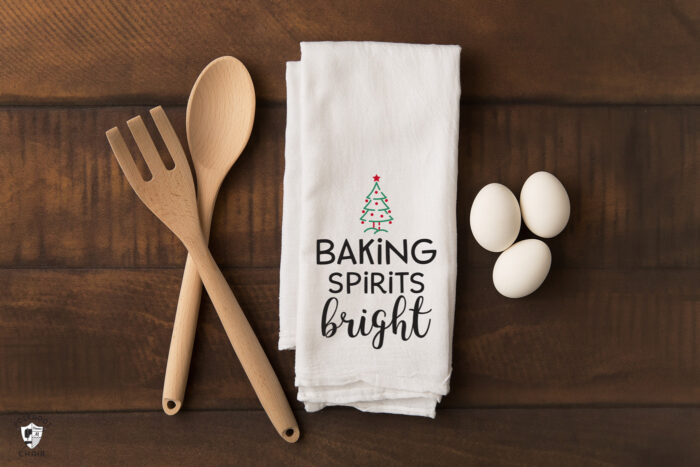 You can get 9 of our Christmas SVGs in our special bundle in the shop. It includes all of the free svgs listed above plus.
Baking Spirits Bright
Sleigh Rides
Oh My Garland
Ho Ho Ho
Believe
How to Make an Iron-On with a Cricut
I've written an entire blog post with instructions to create a t-shirt using your Cricut machine. To briefly sum up. Upload the file to Cricut Design Space. Click "attach" to ensure that all of the layers cut simultaneously in the same spot as the design. Resize the image if necessary. Click "send to the machine." Click "mirror image for iron-on." Then on the next screen, select the type of iron-on you are using. Load the iron-on onto the mat (shiny side down). Load the mat into the machine and then click cut. Cut out the design and remove the excess vinyl (referred to as weeding). Place the cutout iron-on onto the shirt (or another item). Adhere using a Cricut EasyPress. You'll need to check the specific settings for your EasyPress, depending on what type of material you are using.
More Cricut Files to Download