Today's project is a sweet, inexpensive neighbor or teacher Christmas gift idea. A hot chocolate-themed gift with a free printable "cup of cheer" gift tag.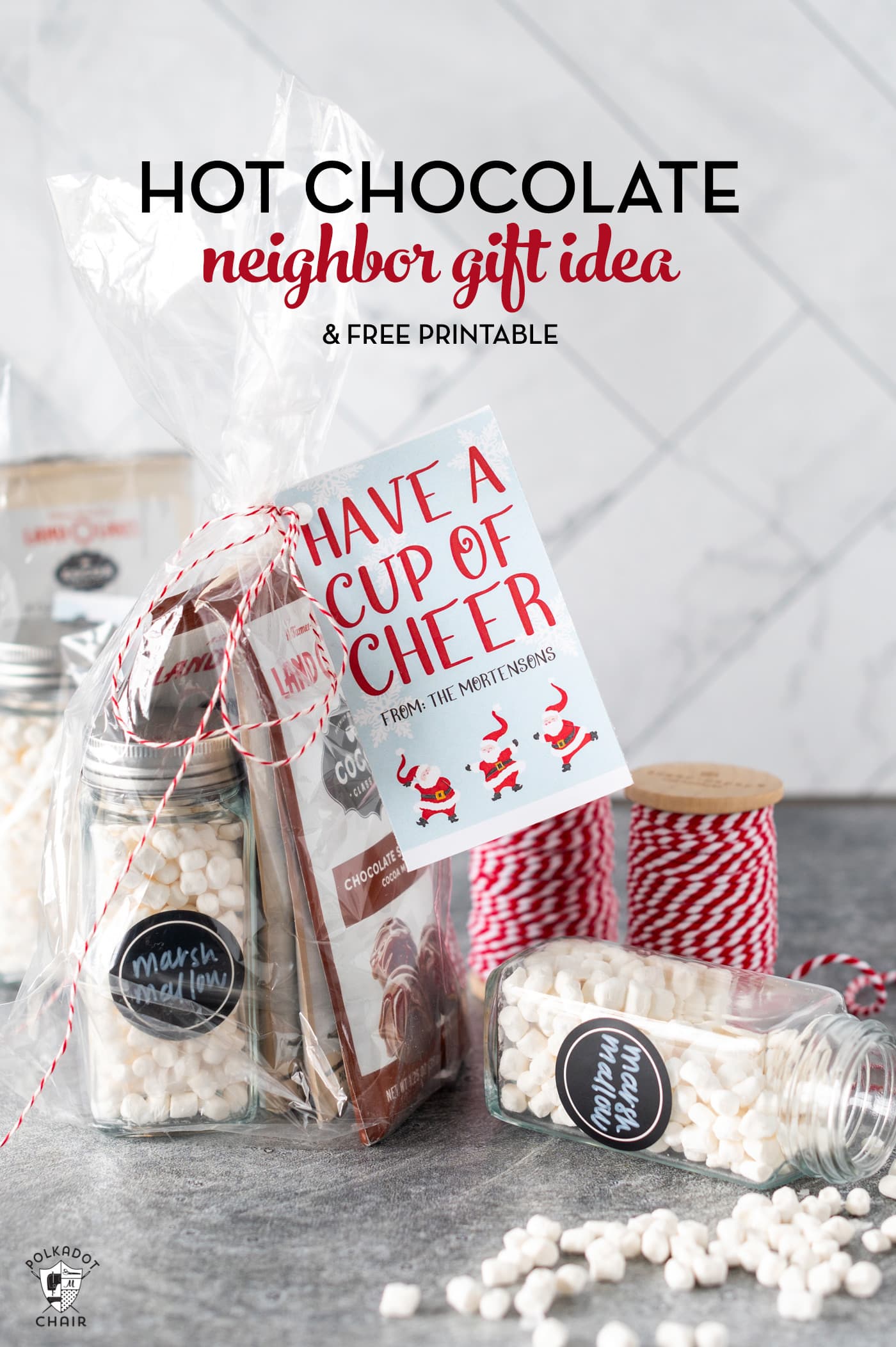 Every year we love to deliver gifts to our family and friends during the Holidays. Over the years, the number of people we deliver to has changed and evolved, but it's still one of our favorite Christmas traditions.
Table of Contents
Years ago, I ran out of time to deliver our neighbor gifts and delivered them on Christmas Eve. What started as poor time management on my part has turned into a favorite holiday tradition!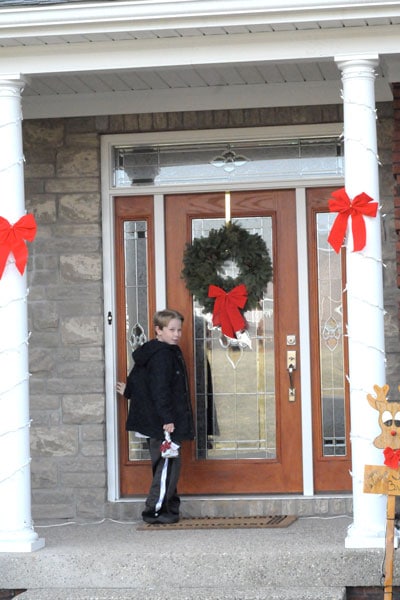 It's a great way to get the kids out of the house during the day, and it's always fun to see your friends so close to the Holiday!
This is last year's neighbor gift; I'm still figuring out one for this year! These would also be great teacher gifts! You can add a gift card to the bag to make it a bit more special.
About the Gift
We keep a hot chocolate bar on our kitchen countertop all winter, and I thought it would be fun to share a bit of our tradition with our friends. I packaged up some of our favorite hot chocolate mix and a jar of mini marshmallows and tied it with a fun tag!
Supplies
Individual packets of your favorite Hot Chocolate mix
Printable Tag
Suggested: an additional jar of sprinkles or mini chocolate chips
How to Get the Free Printable
I've created a printable tag to go with this gift and am happy to share it with all of you! To get the tag, fill out the form, and we will email it to you.
Gift Assembly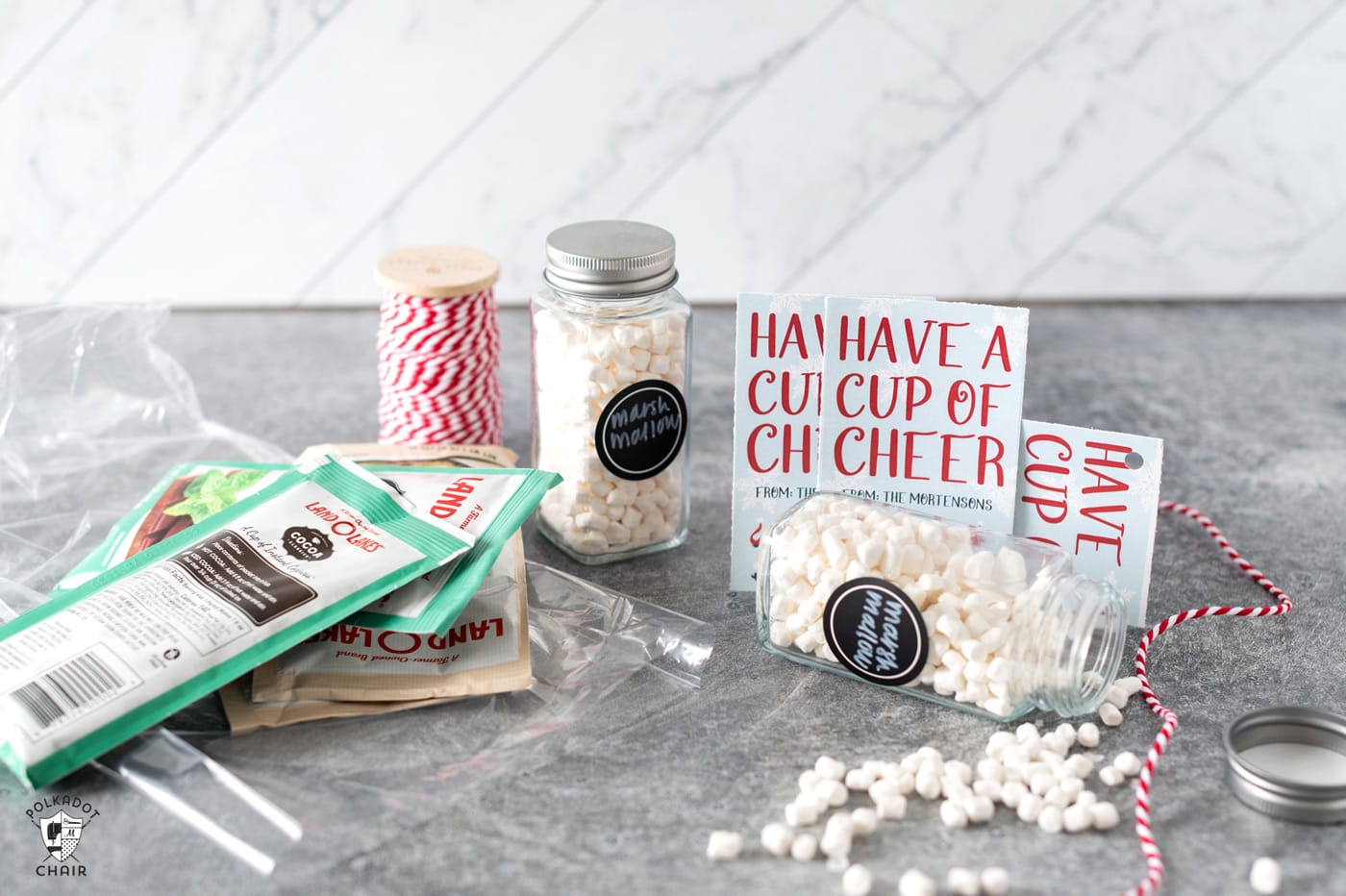 Begin by dividing the bulk mini marshmallows (they are freeze-dried, if you can't find them, you could also use mini chocolate chips or sprinkles) into the glass jars. We found it helpful to use a funnel for this step.
Next, all you need to do is fill the cellophane bag! We put in 4-6 packets of hot chocolate mix & a jar of marshmallows.
Tie the bag with a bit of baker's twine and attach the tag!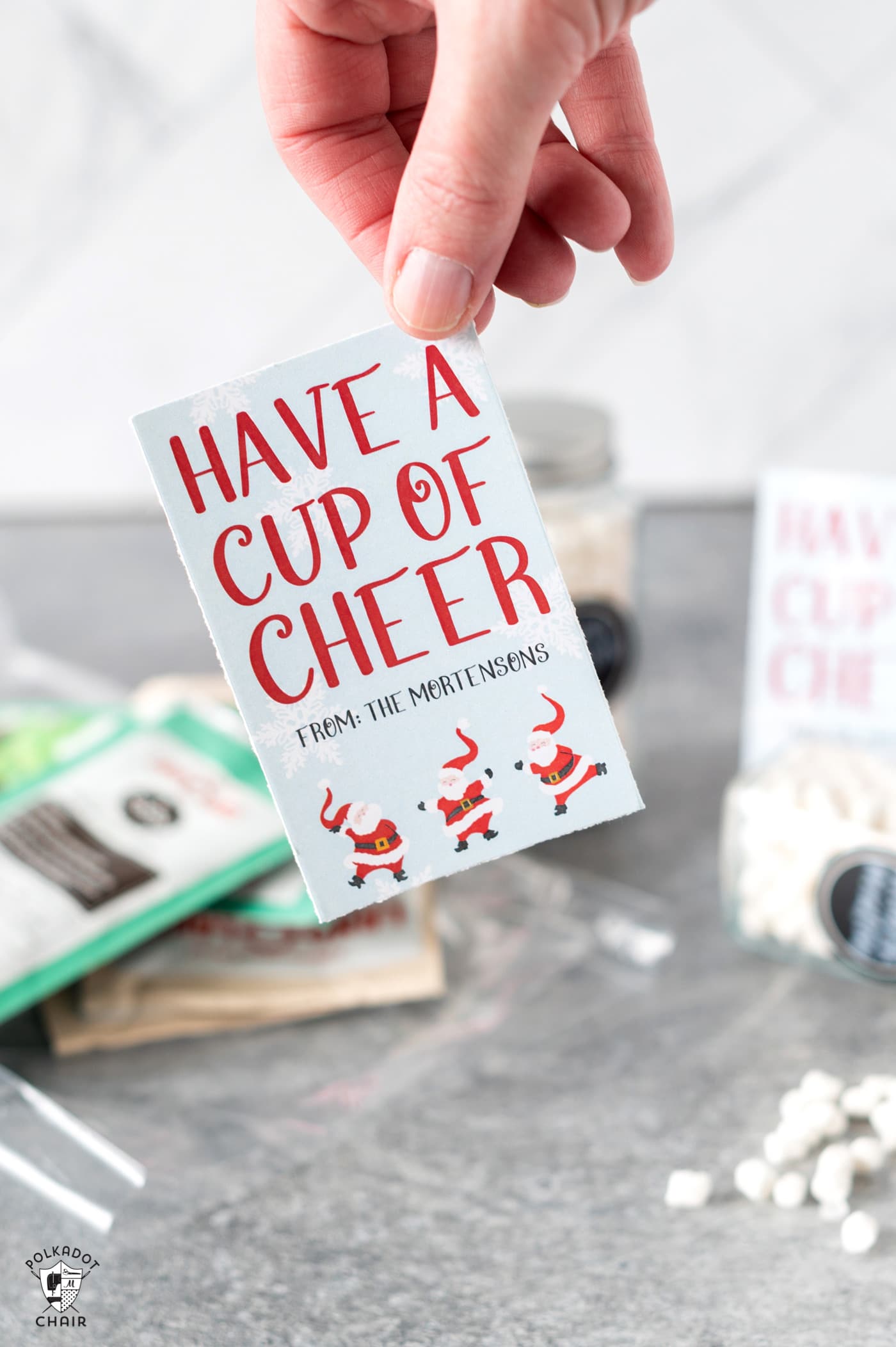 Note: you'll need to sign your name to the tag; the free printable just says "from" and does not have a name.
That's it! Let me know if you use this idea! Tag us on Instagram so we can share your projects with all of our fans!
You May Also Like: