When it comes to gift giving, I love to give a handmade gift when I can. Sometimes that's not always possible, but I always try to be thoughtful with my gift ideas. If you're looking for gift ideas for babies and toddlers, we have a list of soft, snuggly, and oh-so-cute things to make and to buy!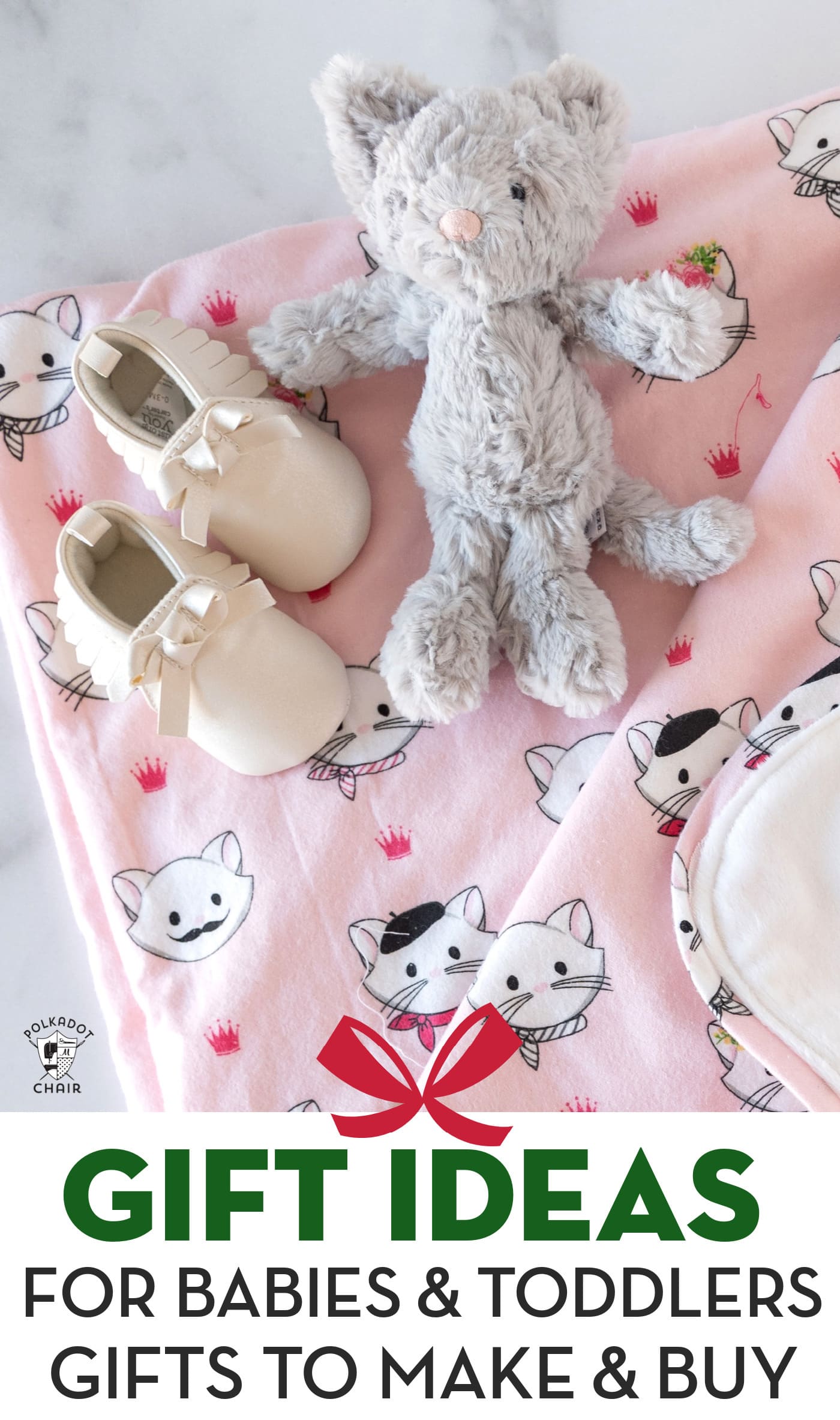 I had so much fun putting together this gift guide for you! My kids are all grown now, and I forgot how fun shopping for things for babies and toddlers is. There is some CUTE stuff out there!
Table of Contents
I've spent the last few weeks browsing online and interviewing my friends and family members with babies and toddlers to give you a gift guide with some really fun ideas!
About our Baby & Toddler Gift Guides
As with all our other gift guides, the list is broken down by things to make and things to buy. You choose whichever method fits you best this season!
I've included a few baby quilts on the list; if you'd like an even more comprehensive list, be sure to check out our list of 40 Free Baby Quilt Patterns.
25+ Gifts to Make or Buy for Toddlers & Babies
Gifts to Make for Babies & Toddlers
If you're looking for a gift idea for the littlest ones on your list, look no further! We've rounded up a list of oh-so-cute gifts for babies and toddlers.
The list is broken down into Things to Make and Things to Buy.
You May Also Like: