Freshen up your drawers with these sweet patchwork lavender sachets. Learn how to make them with our simple sewing tutorial written by Sarah Ashford.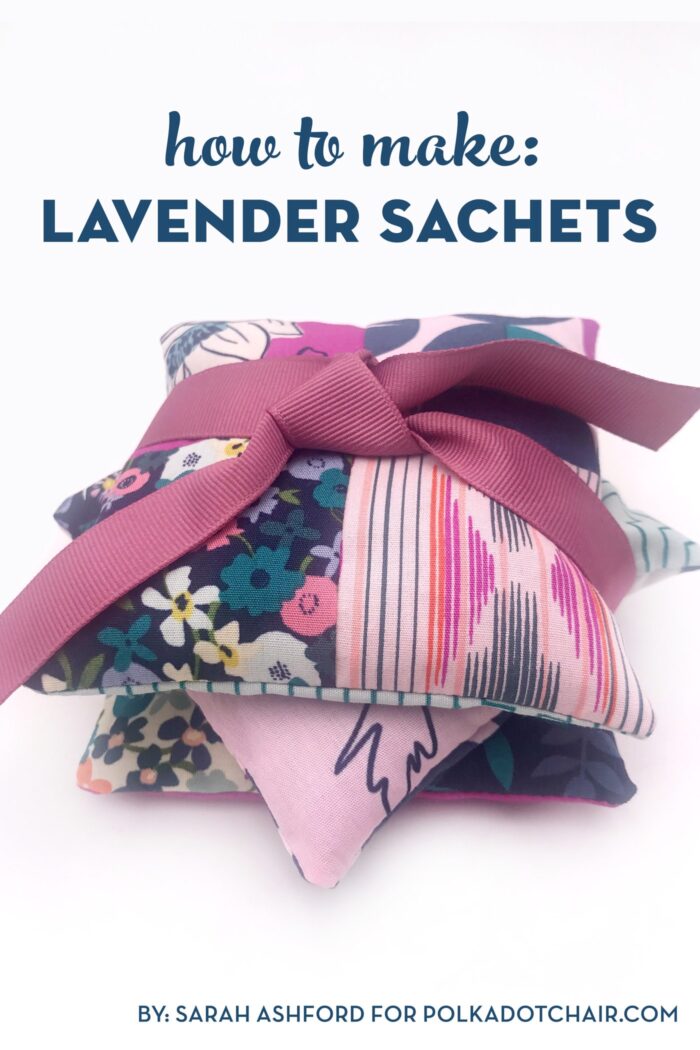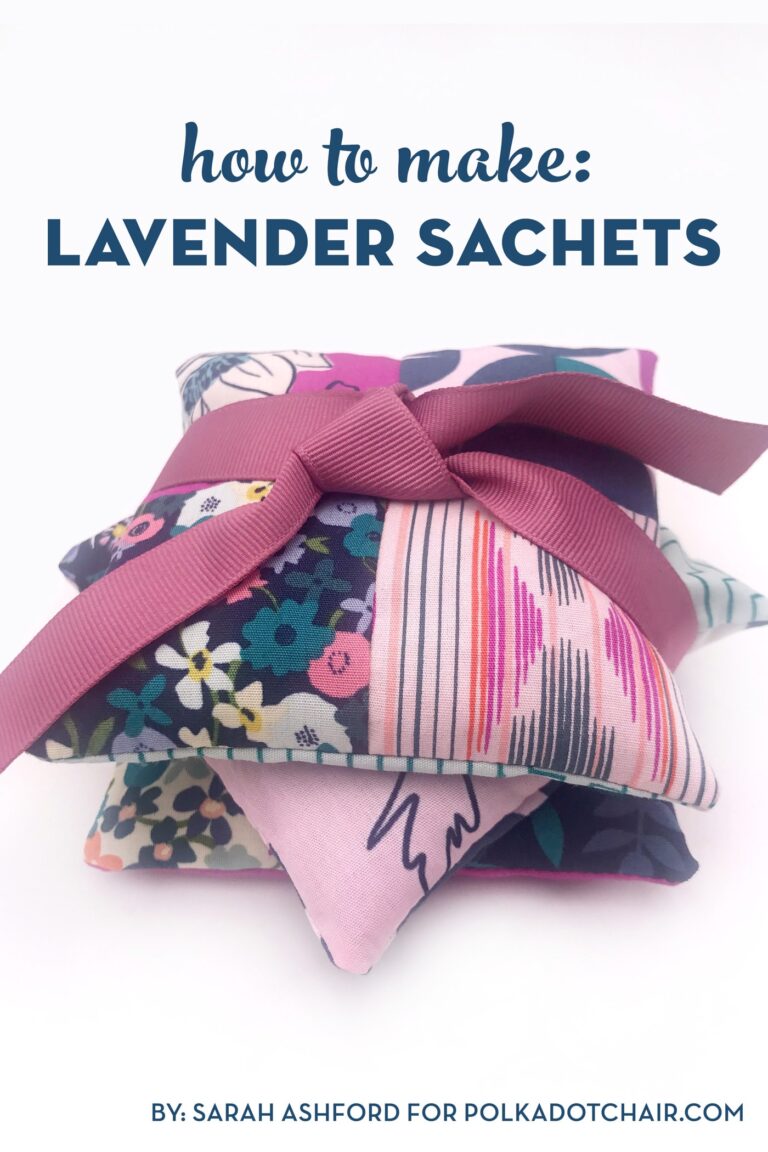 For five years I lived on the island of Jersey, the Channel Islands, which among many things is famous for its lavender. I still have some lavender sitting on the shelf in my sewing room and so I thought it high time I put it to use and make some lavender bags, to keep my clothes smelling fresh and lavender-y!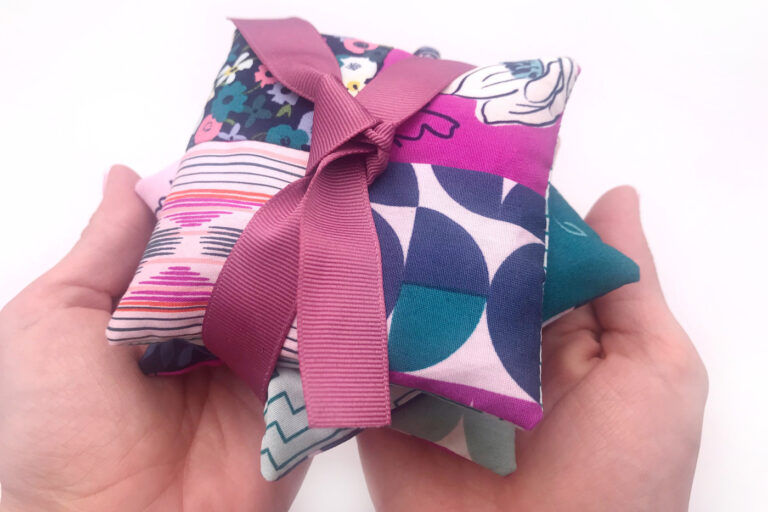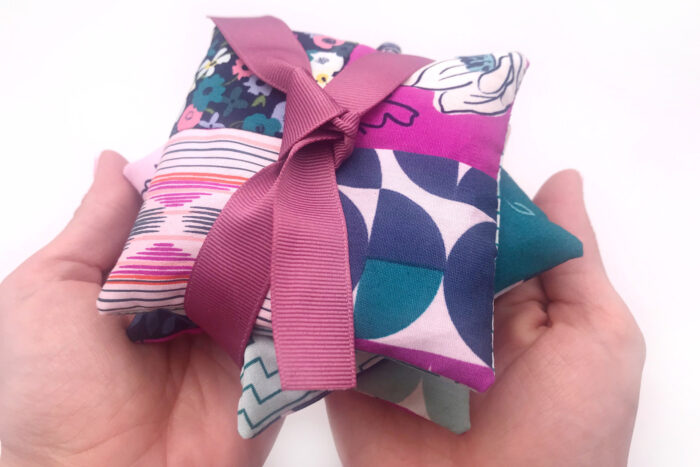 This simple sewing project gives you a set of three sachets and is a great way of using up scraps of fabric, or why not use a bundle of prints like I have, and the work of color matching has already been done for you. Tie them with a ribbon all together, and they make the perfect handmade gift.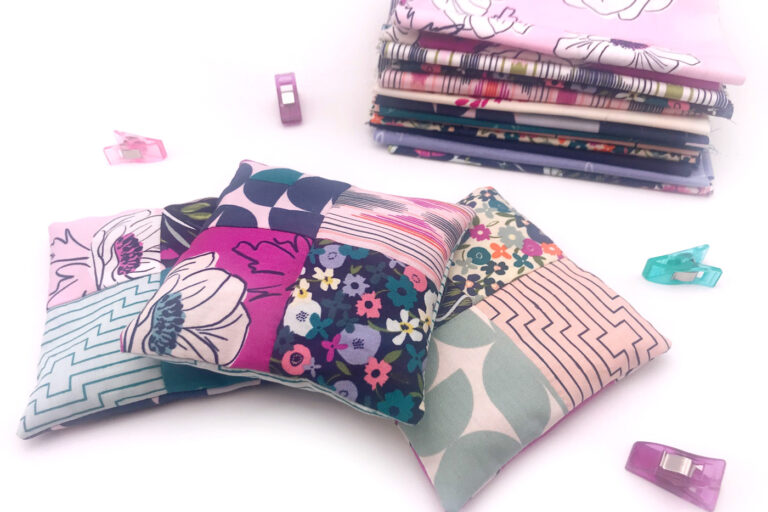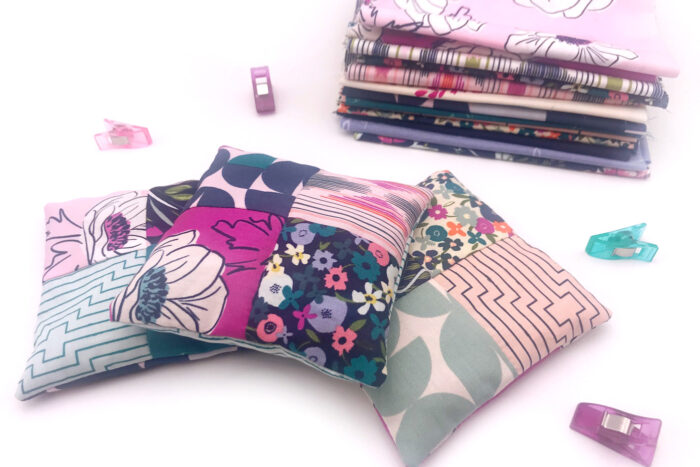 I've written the instructions to make a set of three – you may as well, as they are super quick to make and look really adorable as a set! They are good fun to make, and it's wonderful to work with such a beautiful, calming scent too.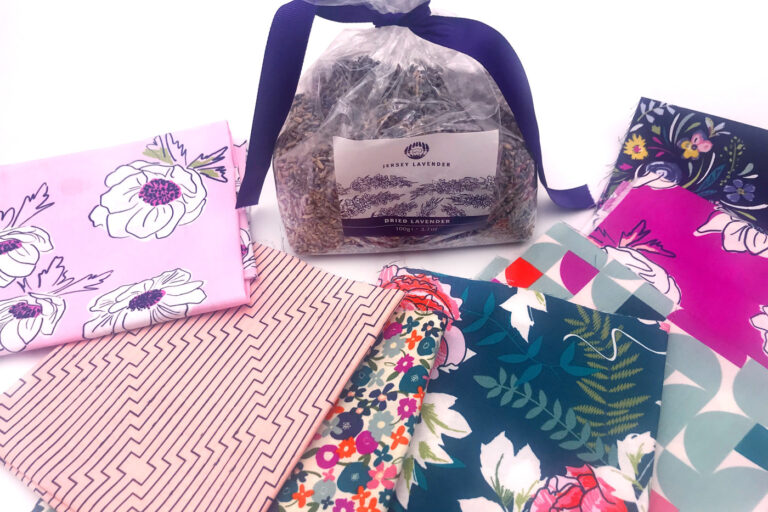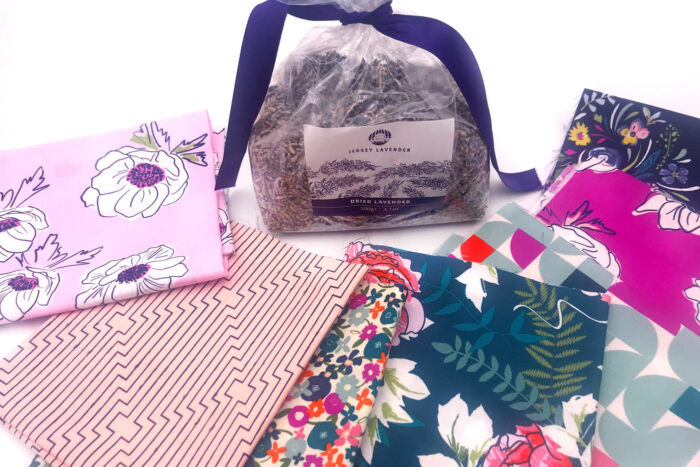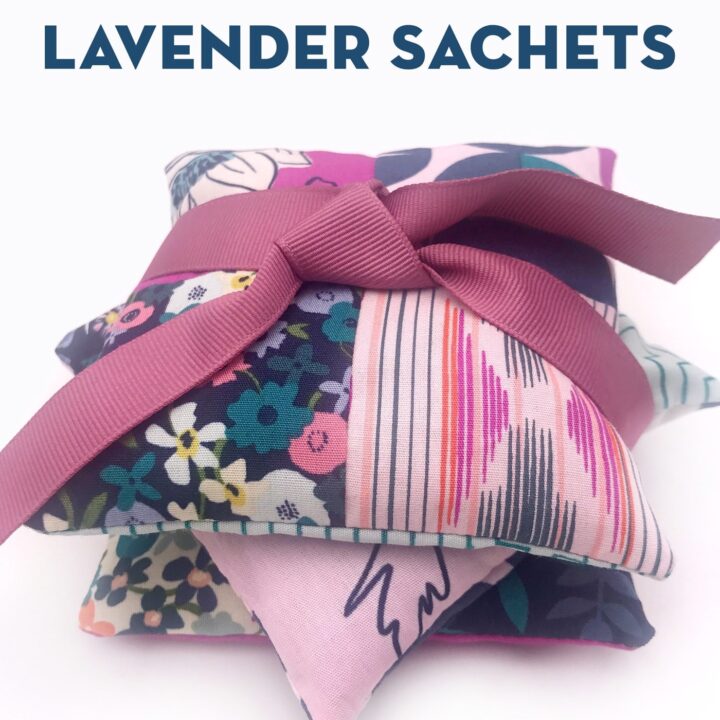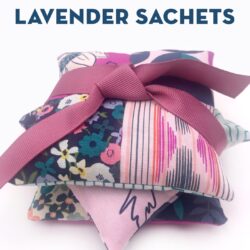 Patchwork Lavender Sachet Tutorial
Learn how to make a simple lavender sachet with our free sewing tutorial.
supplies
Scraps of a selection of fabrics

the biggest piece needed is 4 ½" square

100

grams

dried lavender
Instructions
Cutting Instructions
Twelve (12) 2 ½" squares – 4 squares per bag

Three (3) 4 ½" squares – 1 per bag
Construction Steps
Take 4 of the 2 ½" squares and lay them in a formation you are happy with. Try to balance the colours and the prints.

Stitch the top pair together and the bottom pair together using a quarter inch seam.

Press the seams on the top pair to the right and the seams on the bottom pair to the left. Pin the squares together, nesting the seams.

Put a pin each side of the central seams to ensure the fabric doesn't slip when you stitch it together.

Stitch across the top and open out and press. Repeat for the other 2 bags.

Take the 4 ½" square backing fabric and pin in each corner, marking a 2" gap at the bottom for turning.

Starting at the marked line, stitch all the way around, reinforcing the seam at the beginning and end of the opening to stop it from coming undone.

Clip the corners and turn right sides out. Use a knitting needle or similar to push out the corners. Repeat with the other 2 bags.

Take the funnel and place it inside the bag. Pour in enough lavender so that it's full but not bursting. You will need to be able to close the gap to stitch it up.

Try to have an even amount of lavender in each bag, a good guide is about ¾ full.

Finally, close the gap using a small, neat hand stitch such as a slip stitch.

And you are finished! If you're gifting them to a friend tie a ribbon around them to make them look extra pretty or pop them in your draws to help keep your clothes smelling fresh.
PRINT
About the Designer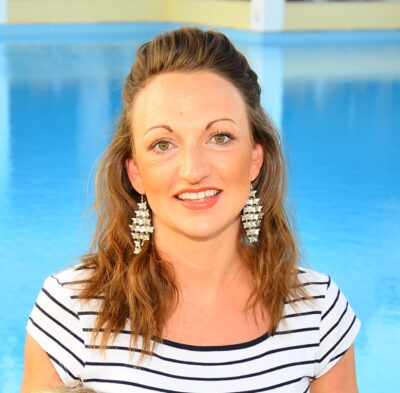 Sarah Ashford is a British Quilter and embroiderer and founder of the GreatBritishQuilter challenge on Instagram. Sarah regularly contributes projects to magazines and loves to spread the joy of quilting everywhere she goes. Follow her on Instagram at @sarahashfordstudio and be sure to check out her beautiful sewing room decals in her Etsy shop www.etsy.com/shop/sarahashfordstudio
These lavender sachets make great gifts, here are a few other simple handmade gift ideas!
Padded Sunglasses Case Tutorial
Bow Front Clutch Sewing Tutorial
Simple Fabric Embellished Tea Towel
40+ Simple Handmade Gift Ideas