If you're looking for a DIY gift to give a new arrival then you might love today's featured projects! All of them are soft, snuggly, and make perfect gifts to sew for a new baby!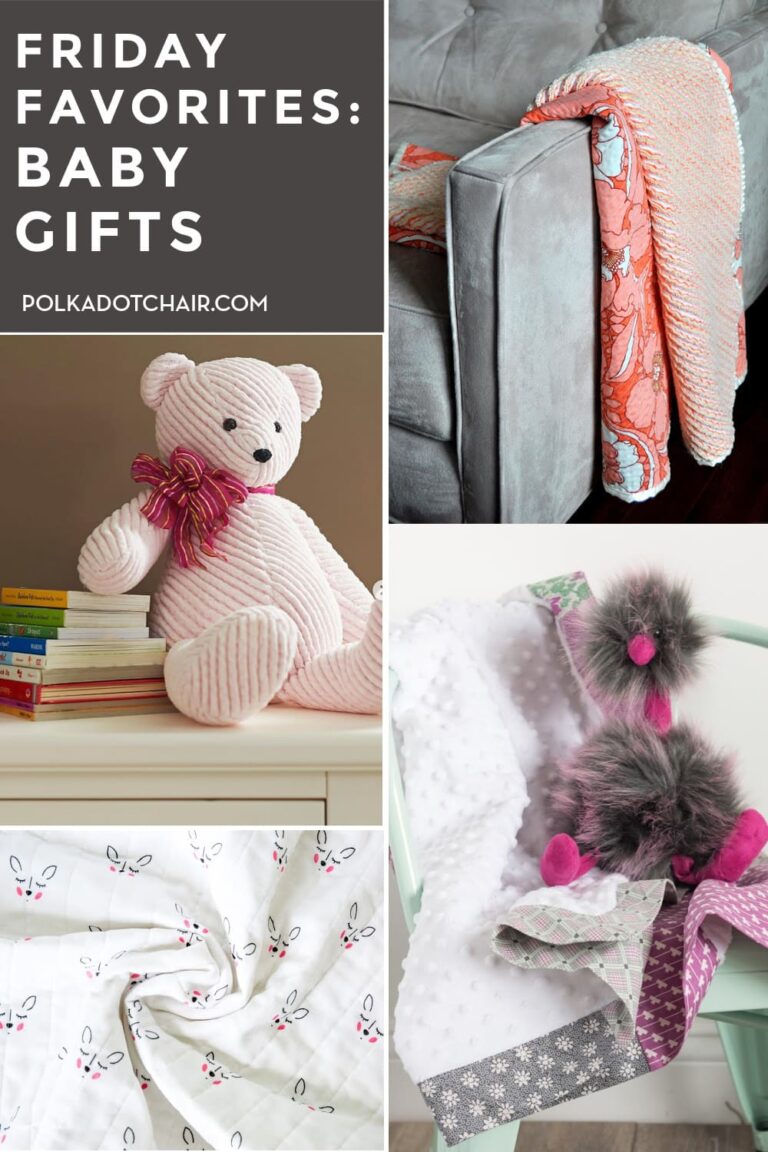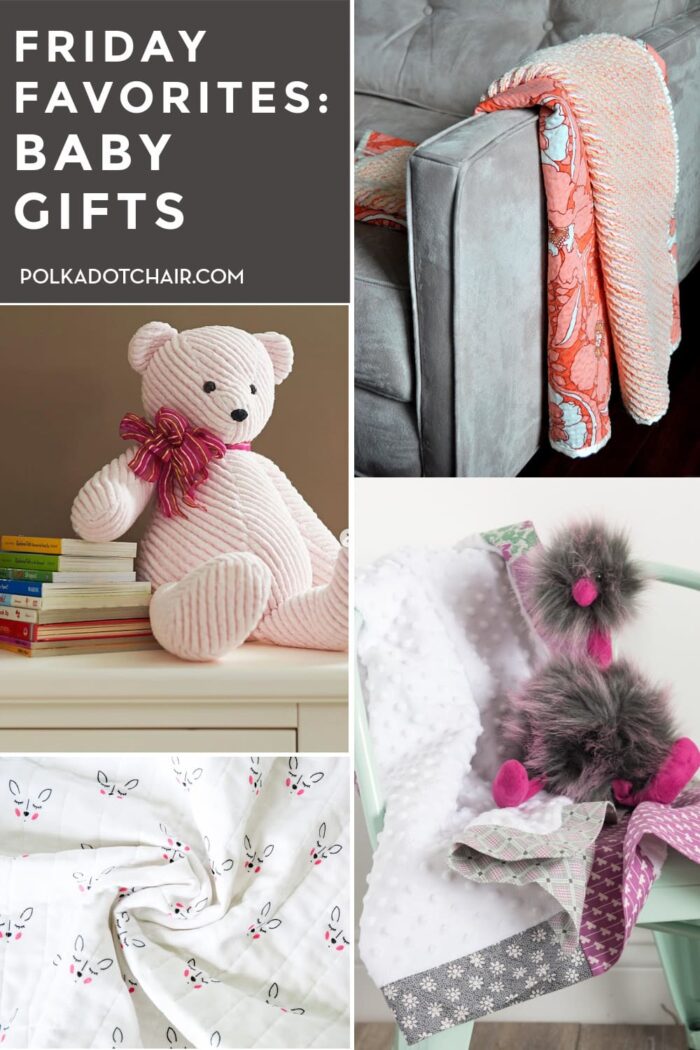 Jump to:
Recently one of my daughter's friends had a baby and we thought it would be fun to make a gift to send to celebrate the new arrival. It's been a while since I've sewn a gift for a baby and it took me a bit of time to decide what I wanted to make.
In the end, we settled on giving her this quilt and making a set of burp cloths to match. I'll be sharing a tutorial for the burp cloths we made in the coming weeks.
Since then I've spotted quite a few soft & snuggly baby gift tuotrials, and thought I'd share some of what I've found with you guys tody!