If you're in need of a stylish yet cool top to wear this summer, then you may like this free Jacket Pattern. I stitched this one up last summer and already have plans to make a few more. If you like this project then you may also like this Summer T-Shirt Sewing Pattern.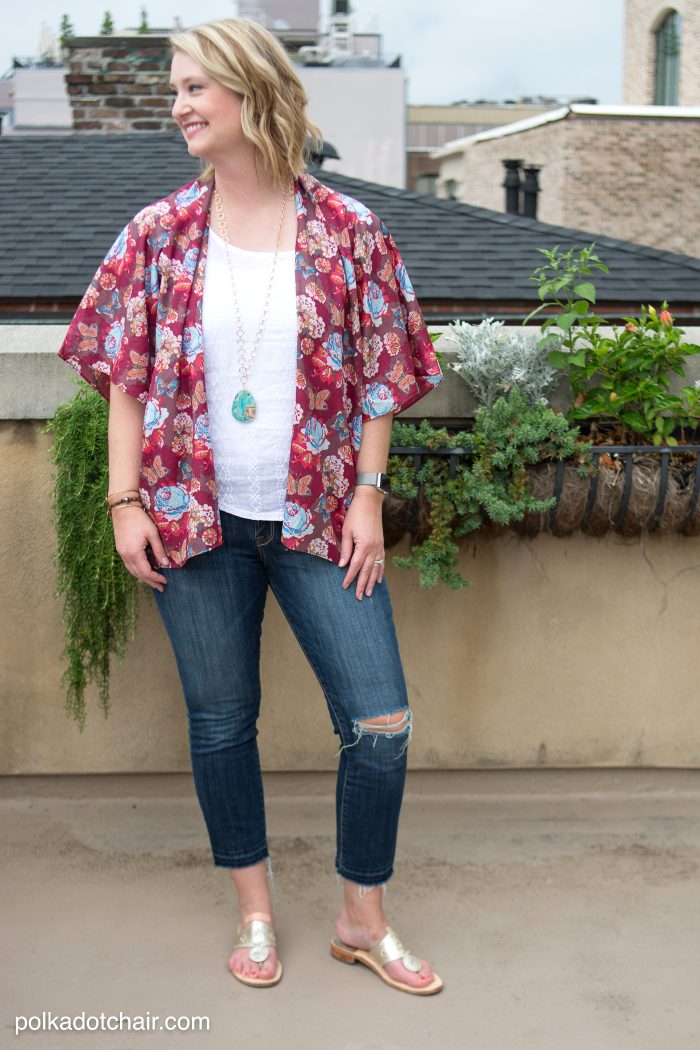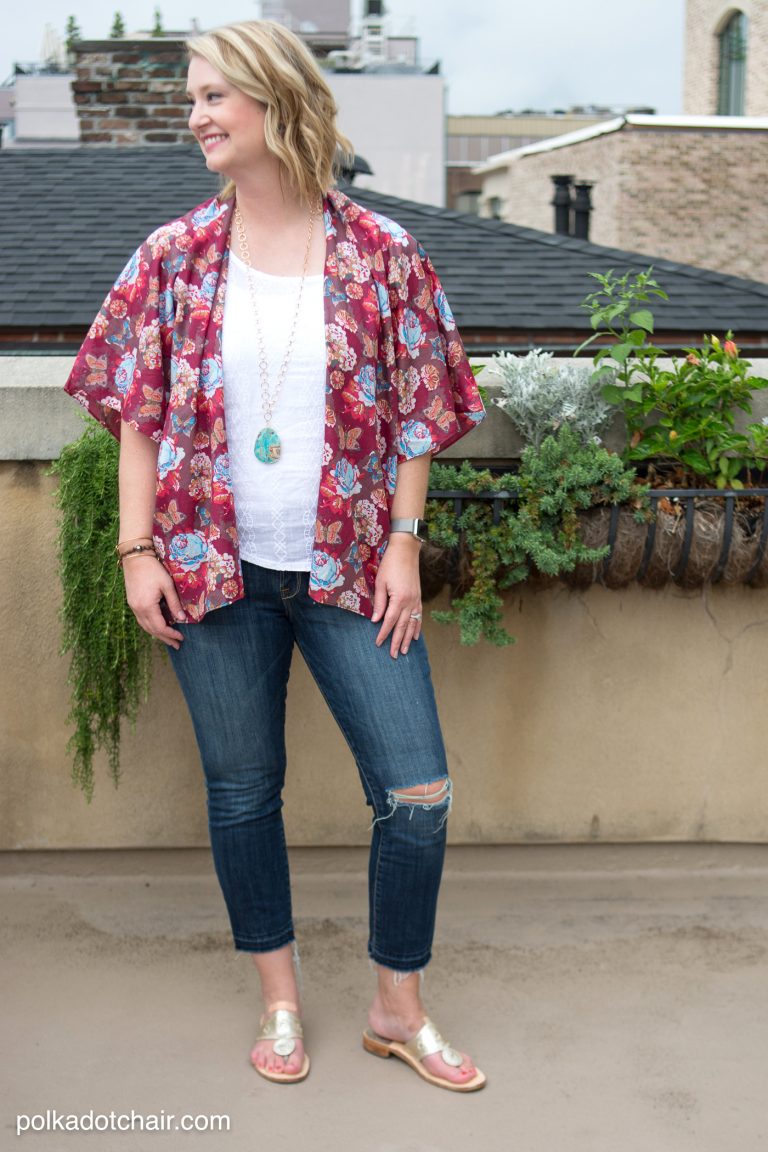 This top is easy to make, the hardest part will be hemming the lightweight fabric but I'll give you a few tips for doing that. I wore the top last summer on our trip to Charleston. It was a million degrees outside and I wanted to look stylish (because, Charleston is one of the most stylsih cities I've ever been to) but wanted to stay cool at the same time.
Since it's such a large project I really couldn't get great photos of the process so I've illustrated over my photos to give you a good idea of how the top is constructed.
Jacket Style Top Pattern:
To make one you're going to need:
2 yards of 45″ wide lightweight fabric like a voile or light rayon. If you buy 60″ wide fabric you're going to just need to cut it down.
An old t-shirt that fits you well (not a fitted tee, a boxy one)
Chalk and a Ruler
Rolled Hem foot for your machine if you have one.
Step One: Create your Custom Pattern Piece
Don't let this step scare you. Really all you are doing is making a giant rectangle with some cut out's. It's not a complicated step!
Measure from your neckline to the point on your body that you'd like the jacket to hit. For me, it was 30″ (I'm 5'9″ for reference). Cut your fabric to DOUBLE that length – so my fabric was 60″ by 45″ (the fabric comes 45″ wide)
Fold the fabric in half lengthwise. It will be 45″ long by 30″ tall (cause it's folded) with a fold at the top, and the selvage edges on each end.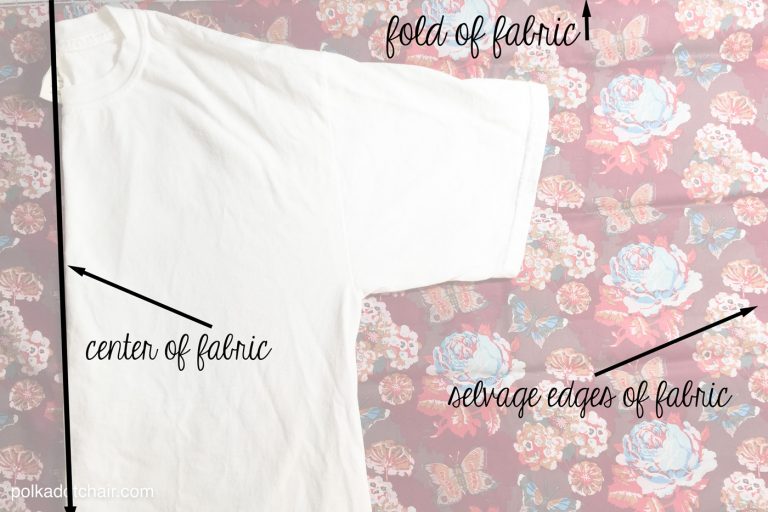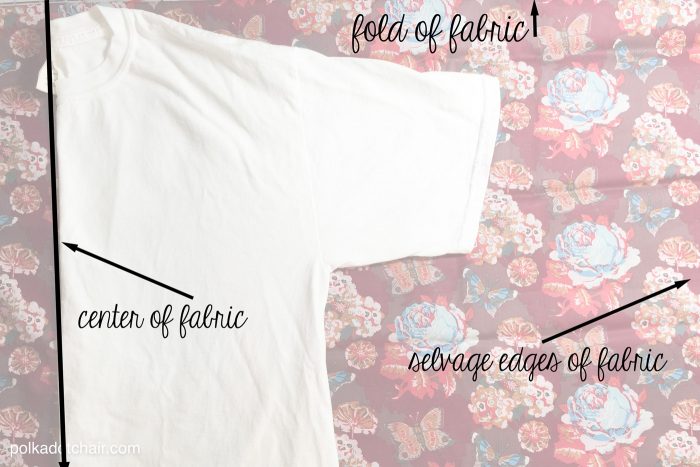 Find the center of the fabric and mark it with a piece of chalk. Fold your t-shirt in half and place the fold on the center mark of the fabric, the neckline of the t-shirt even with the fold on the top of the fabric.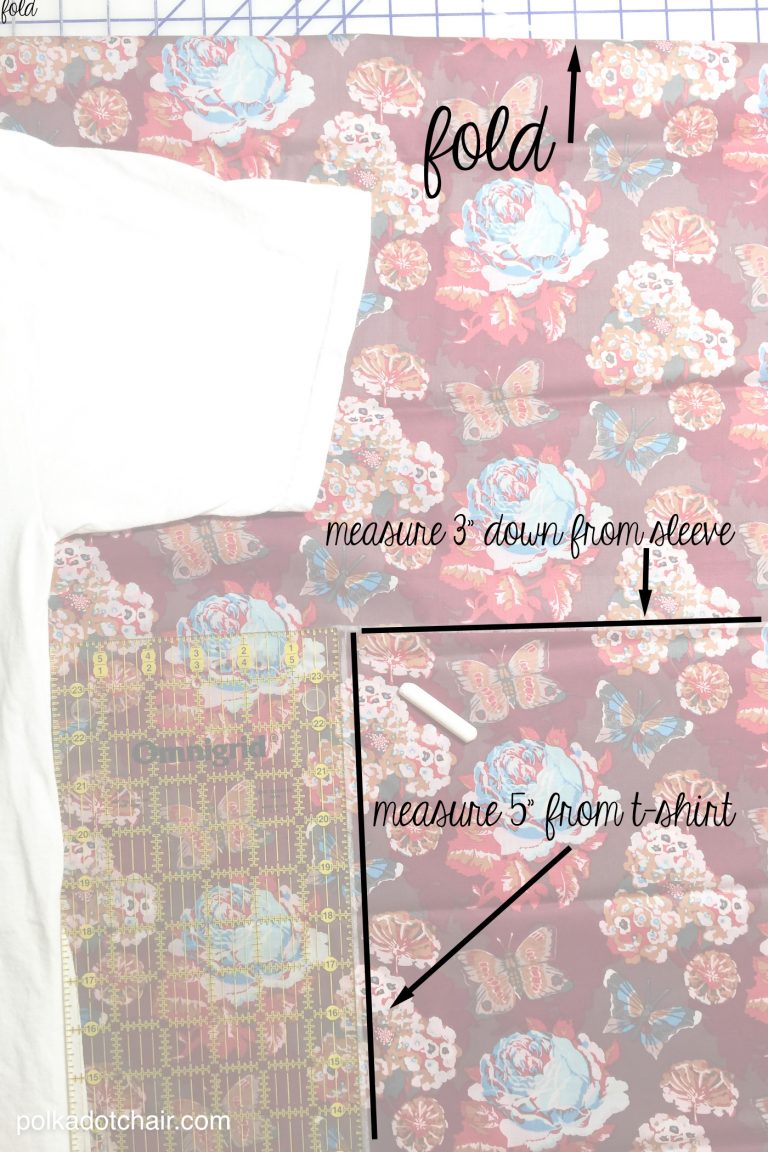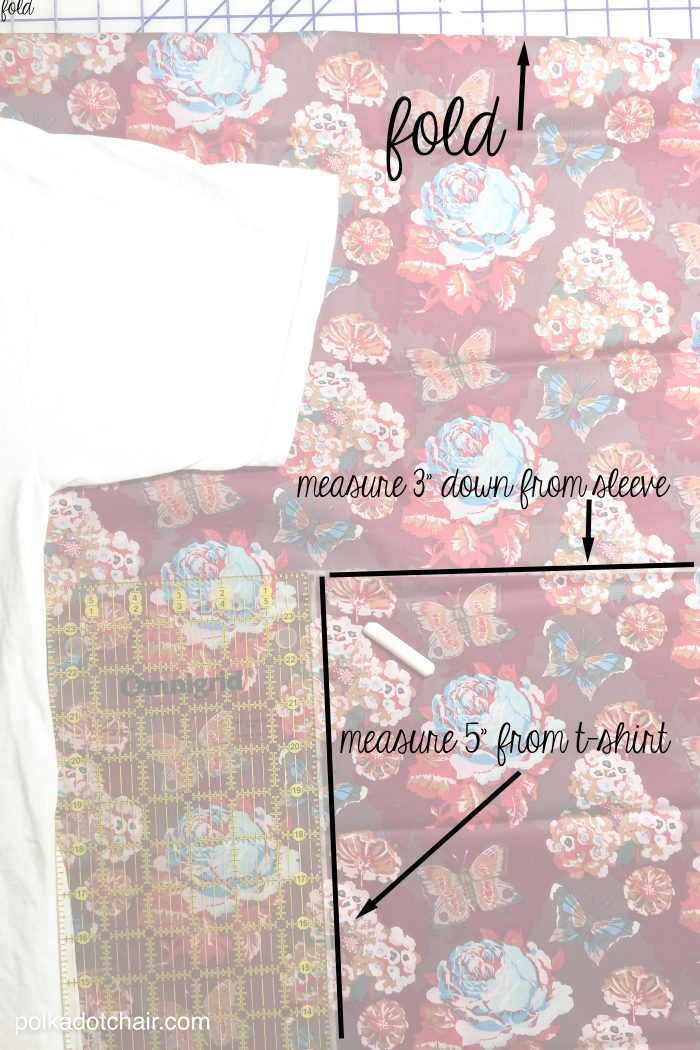 Using a ruler and chalk, measure in 5″ from the edge of your folded t-shirt. Draw a line. Then measure down 3″ from the bottom of the sleeve of the t-shirt. Draw another line.
Step Two: Cut your Fabric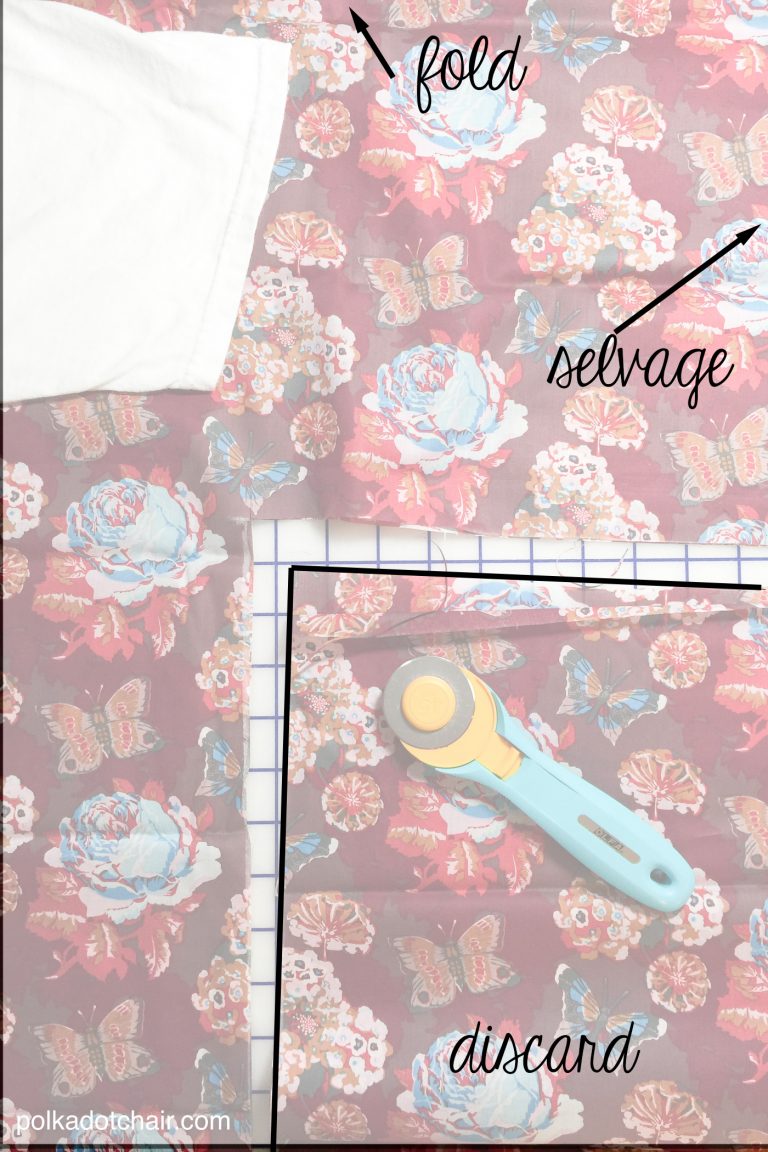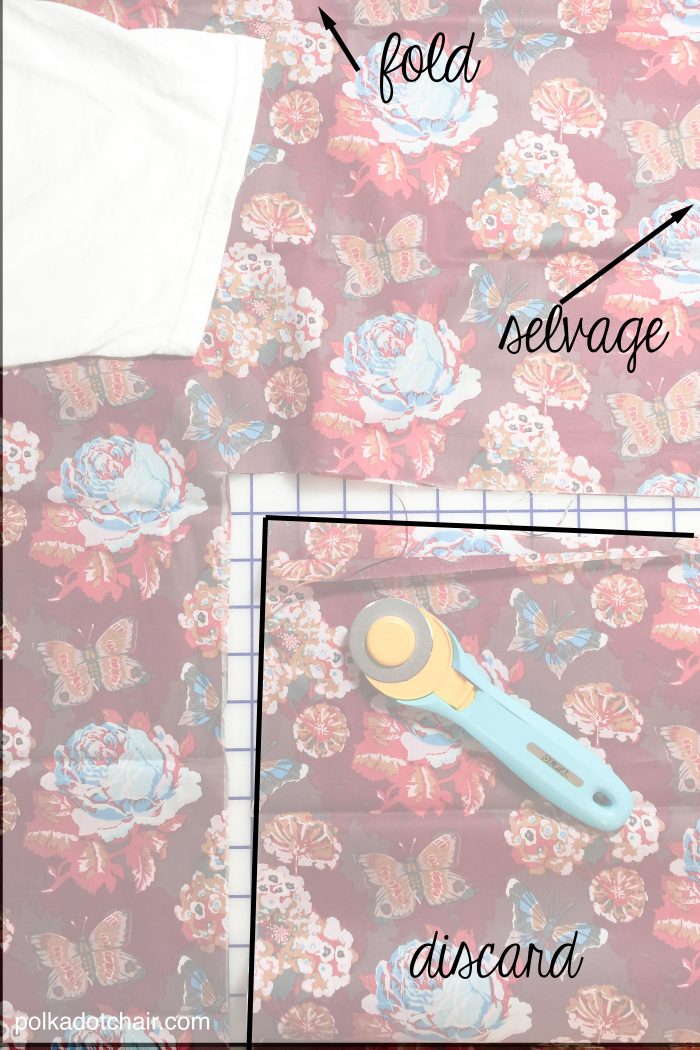 Cut the fabric away. Take the cut away piece and use it to cut a piece EXACTLY the same size on the other side of the fabric.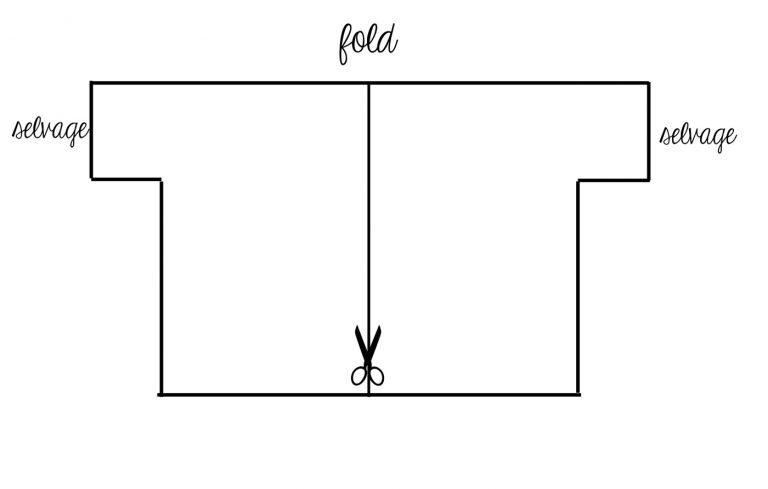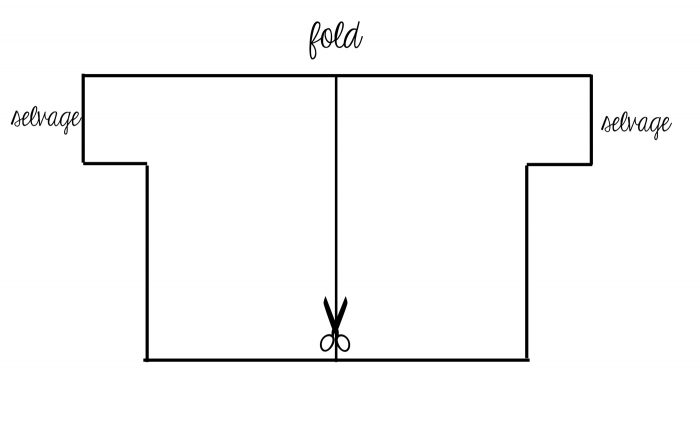 Your piece will roughly look like this (note the illustration is not to scale).
Next, with a sharp pair of scissors, cut ONE layer of the fabric along the center line up to the fold. DO NOT cut both layers of fabric. Just the top.
Step 3: Sew the Top
With the right sides of the fabric facing stitch the underarm seams. Press seams open.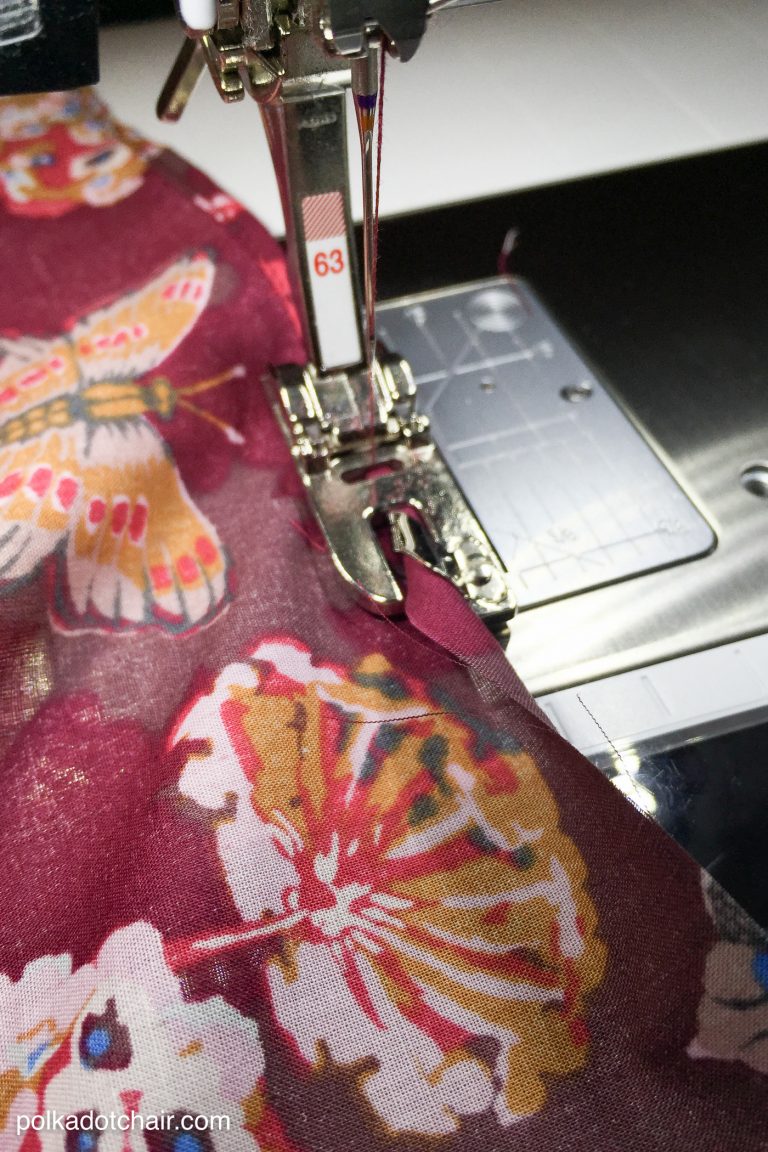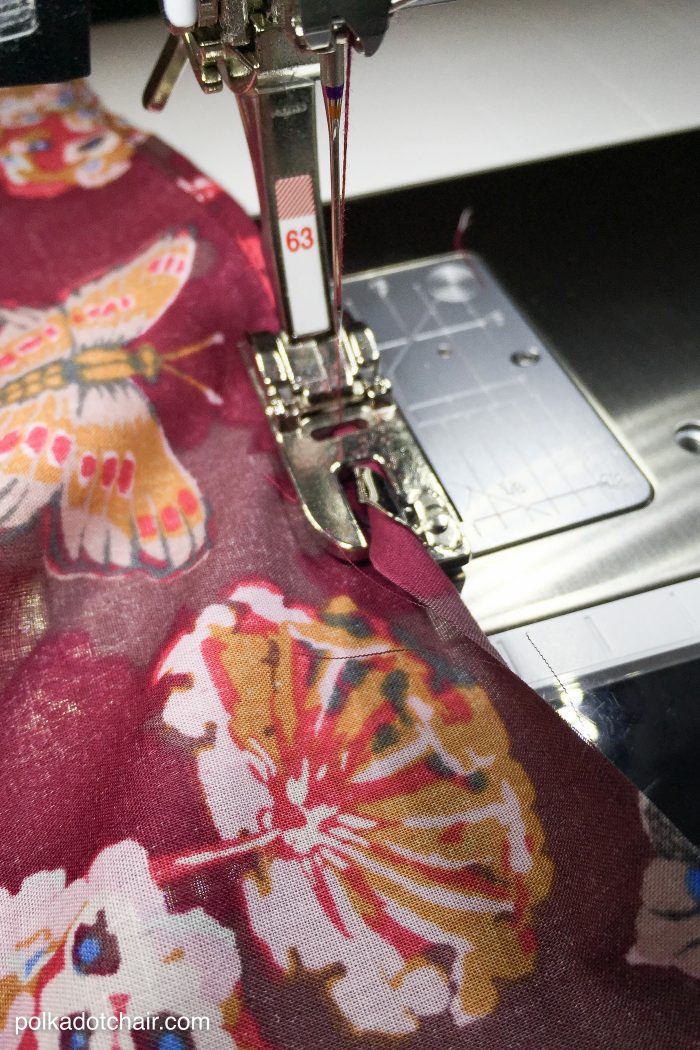 Step Four: Hem your Fabric
Now all you need to do is to hem all of the raw edges of the fabric. I like to use a rolled hem foot for this step. If you don't have one, then fold the fabric over ⅛″ and fold it again ⅛″ and stitch along the folded edge.
Tip:
If you are having a hard time hemming the lightweight fabric, try using a Microtex needle. It's super sharp and will help the machine "punch" through the lightweight fabric more easily.
You may also need to hold your strings from your machine when you start your stitches to help keep the fabric from bunching up under the presser foot when you start sewing.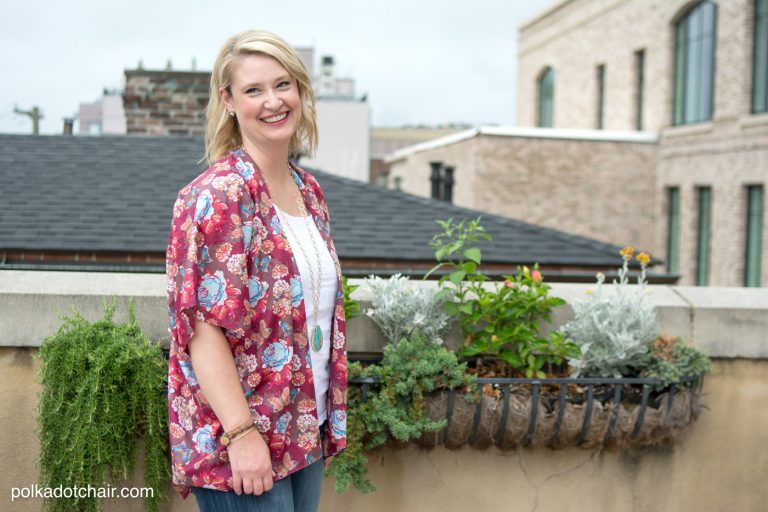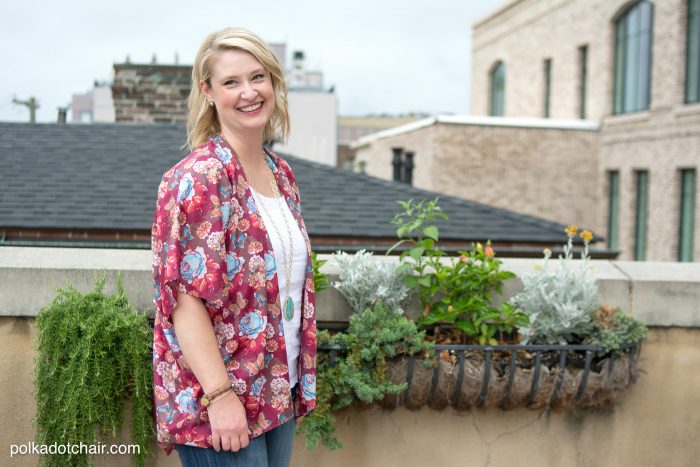 This post was originally published in 2015. It has recently been updated and renamed. While I realize that the style of jacket is commonly called by another name, I felt it was not an appropriate name to describe the tutorial.
More things to Sew that you can Wear:
How to make a Dress from Two T-Shirts
Girls Maxi Dress Sewing Pattern (easy! Uses a t-shirts for the top).