For Christmas last year my kids all were asking for lots of electronic toys. Fearing a Christmas morning full of noise and beeping, I decided they needed something soft and snuggly to balance out all of the technology.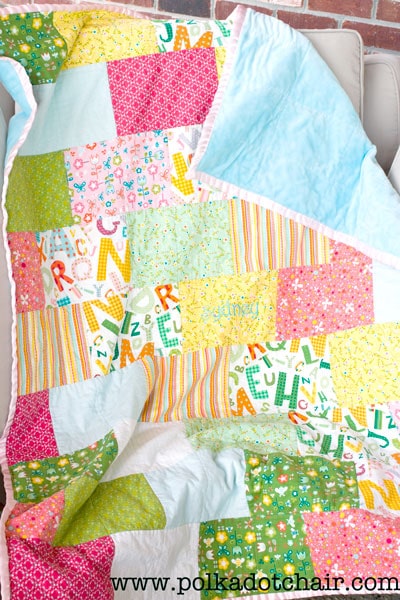 I made each of my 3 kids a quilt, you can see the one I made for my oldest here… I shared it on Moda Bake Shop in the Spring.  This is the one I made for one of my twins, you'll see the one I made for her brother in the coming weeks.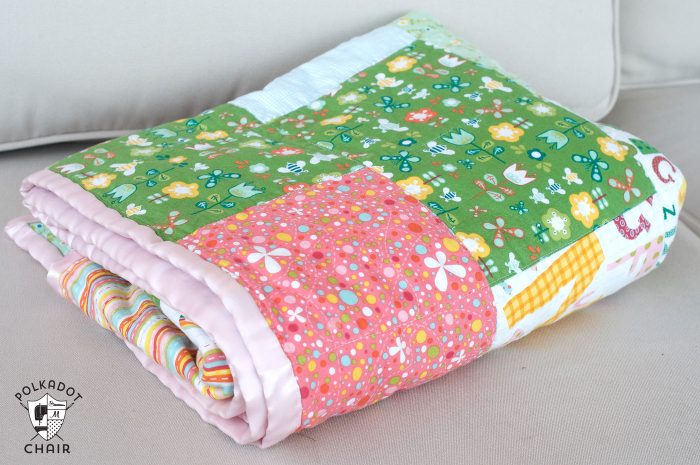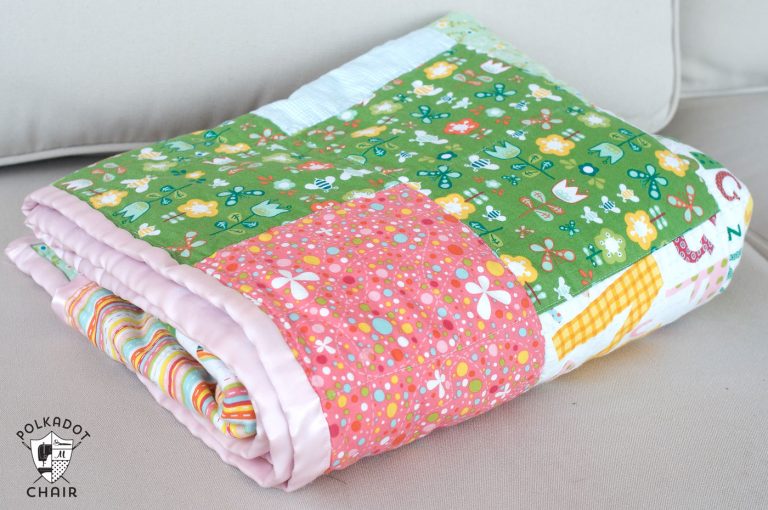 These have been the best quilts. The kids drag them all over the house, take them in the car and otherwise use and abuse them and they have held up great.  I just throw them in the wash and they come out clean and even more snuggly than before!
All 3 quilts were quick and easy, which was good since I only had 2 days to finish all 3…
This quilt uses fat quarters, and I've said before that I really really LOVE fat quarters! You get just a taste of alot of different fabrics, kinda like a quilt made of only appetizers :)
It's backed in Moda Snuggles, and bound in satin binding. I would not use the satin binding if I did it again… but live and learn…
For this quilt you will need:
– 12 Fat Quarters
– 2 yards Snuggles
– 100% cotton batting
– Binding
To begin, you will want to cut your fat quarters into 6.5″ x 9.5″ blocks. You can get 4 blocks per fat quarter. Use the cutting guide below…
You will end up with 48 blocks. (you only need 45 for the quilt, save the extra for something else)
Next start sewing your blocks together.
The rows are staggered…
All of the odd rows are 5 blocks sewn together.
For the even rows, sew 4 blocks together, then cut your 5th block in half and sew 1/2 to each end as shown in the diagram above.
Then  just sew your rows together.  The blocks should be staggered like a brick wall.
Trim edges even if necessary. Make your quilt sandwich and machine quilt. If you'd like to see how I make my "quilt sandwich" click here, it's explained on my table runner tutorial.
For the quilting I used a walking foot and did a stitch in the ditch over each seam.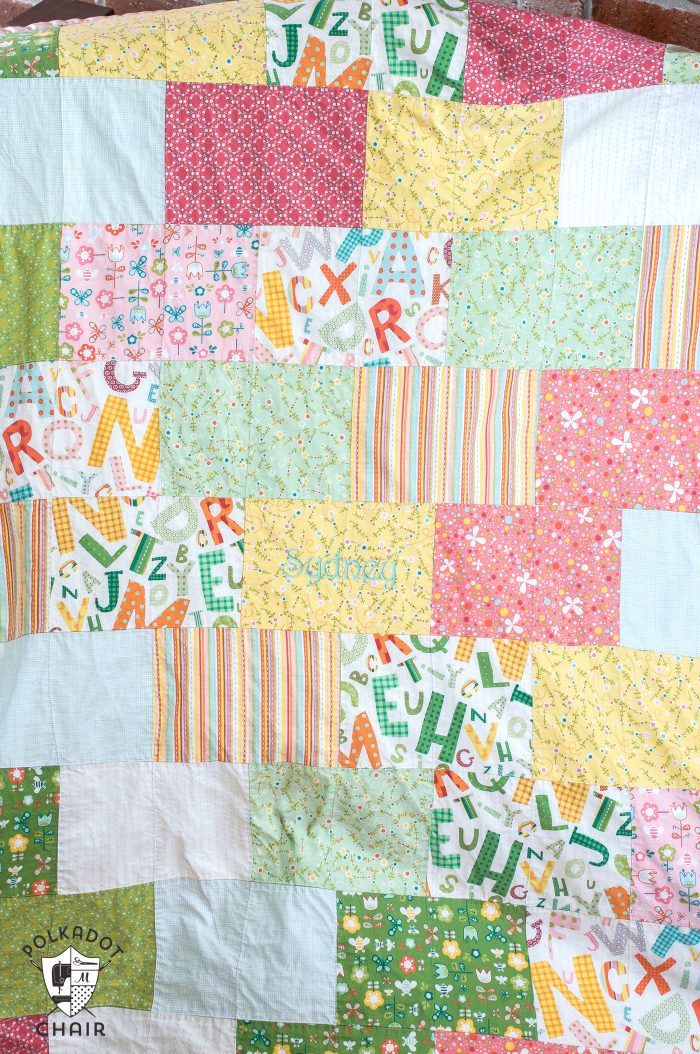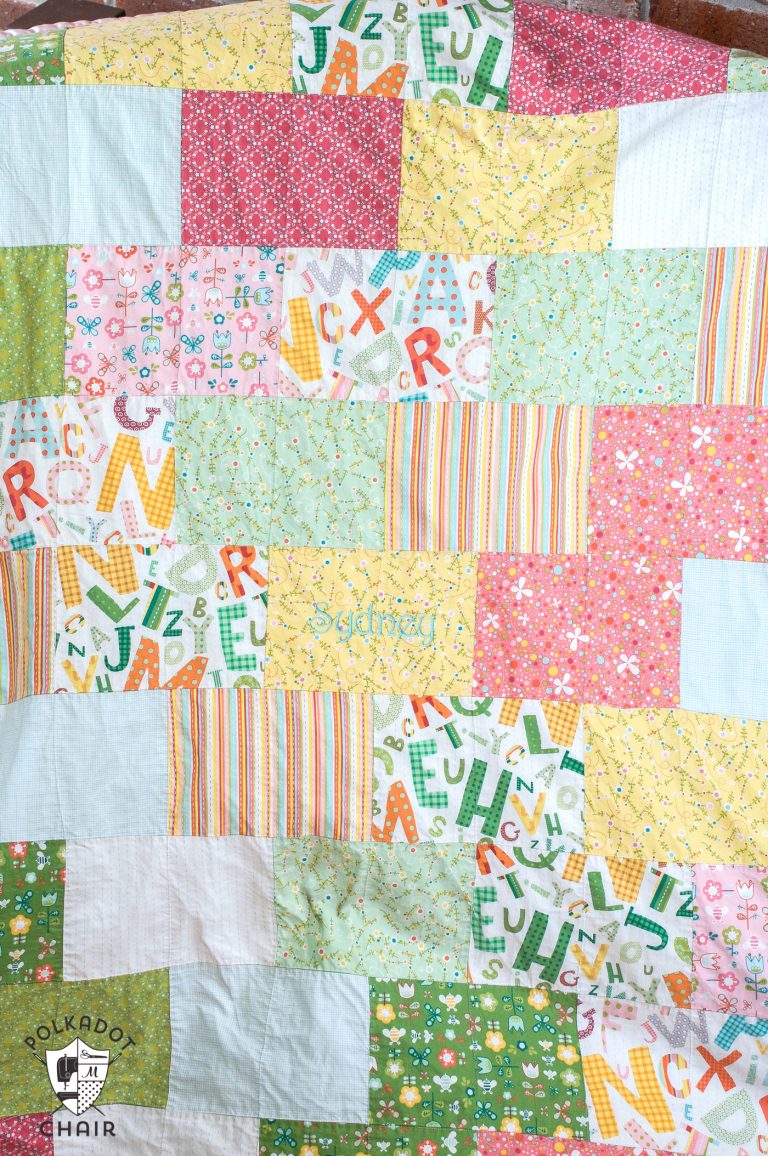 Bind & Enjoy!!!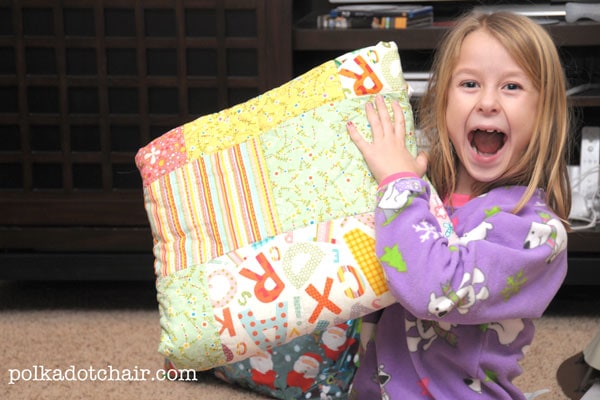 Fabric is Cosmo Cricket, Girl Friday collection.
You may also like: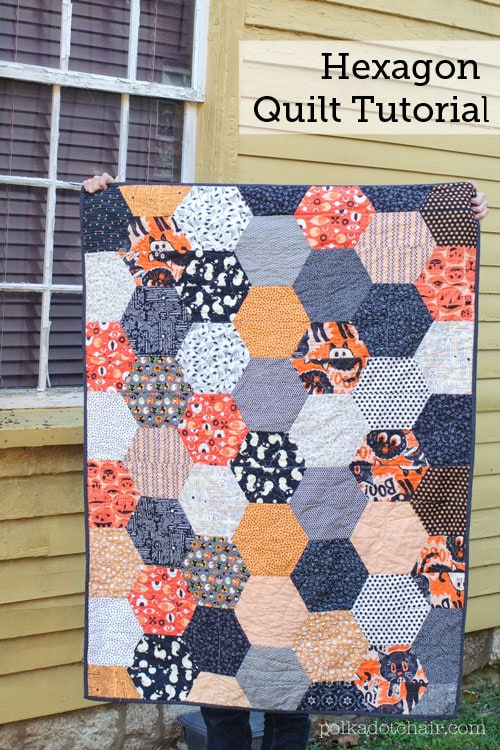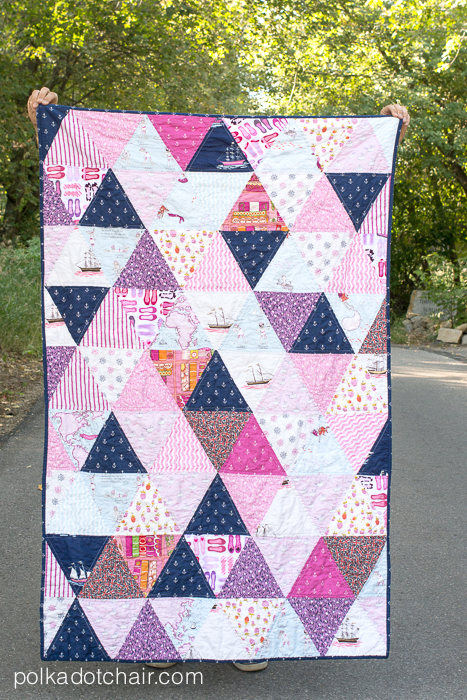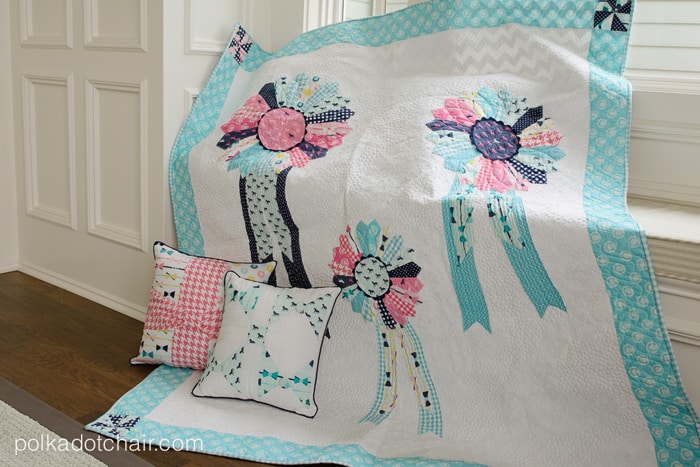 73