Dream of warm summer days as you sew along with us to create the Summer Sugar Quilt. It's a fresh summer quilt pattern that features pineapple, apple, strawberry & cherry quilt blocks.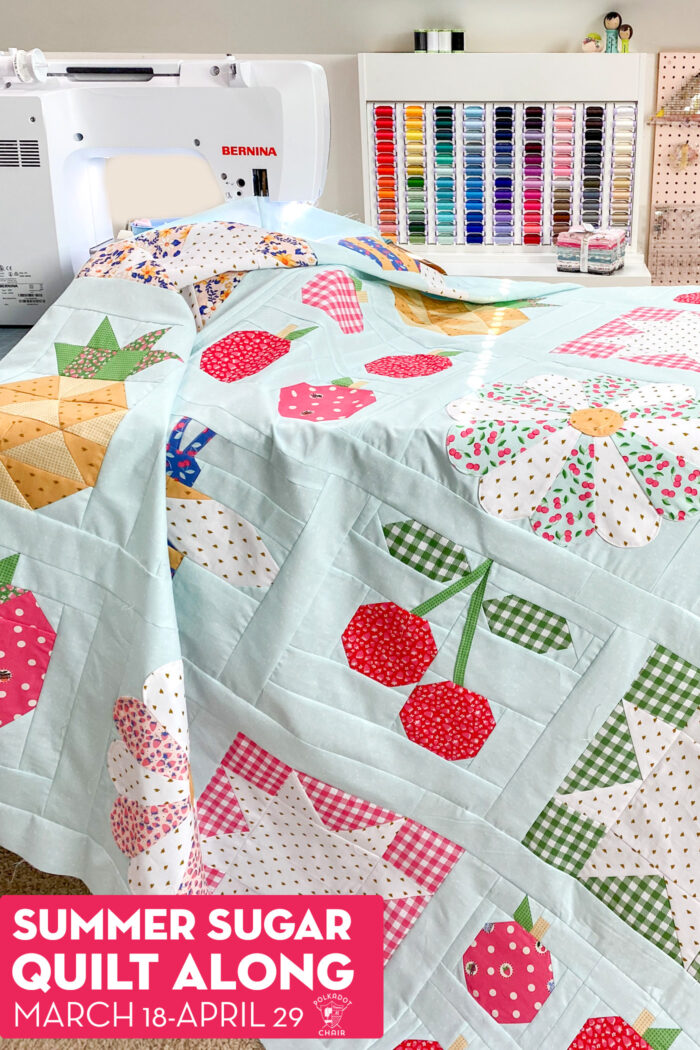 I am so excited to finally be announcing the start dates of our Summer Sugar Quilt Along! It was originally planned for last Fall, but a few supply issues led me to put off the date. By late Fall I felt it was too close to the holidays, so I decided to save the quilt along for late winter.
Table of Contents
I thought it would be fun to have something bright and summery to work on while we all wait out the last vestiges of Winter! If you follow the schedule below for the quilt along your quilt will be done in plenty of time for all of your summer picnics!
About the Summer Sugar Quilt Pattern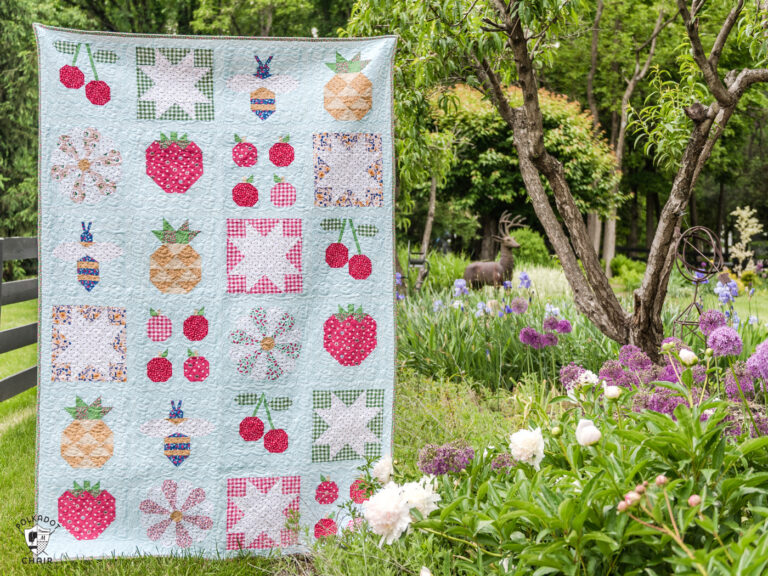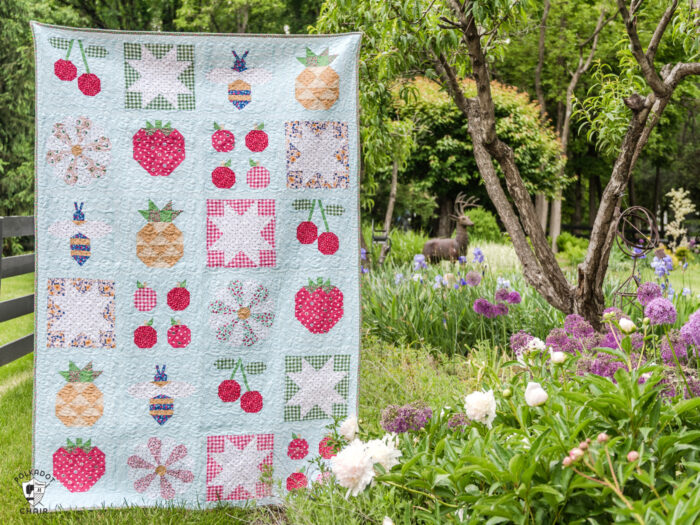 I love the most about the Summer Sugar quilt pattern because you can use the block patterns individually to create single block quilts! For example, if you LOVE the bee quilt block, here is a mockup of the quilt pattern with ONLY bee blocks!
(Blocks are rotated 90 degrees to add variety, the bee block pattern is exactly the same as the one shown below).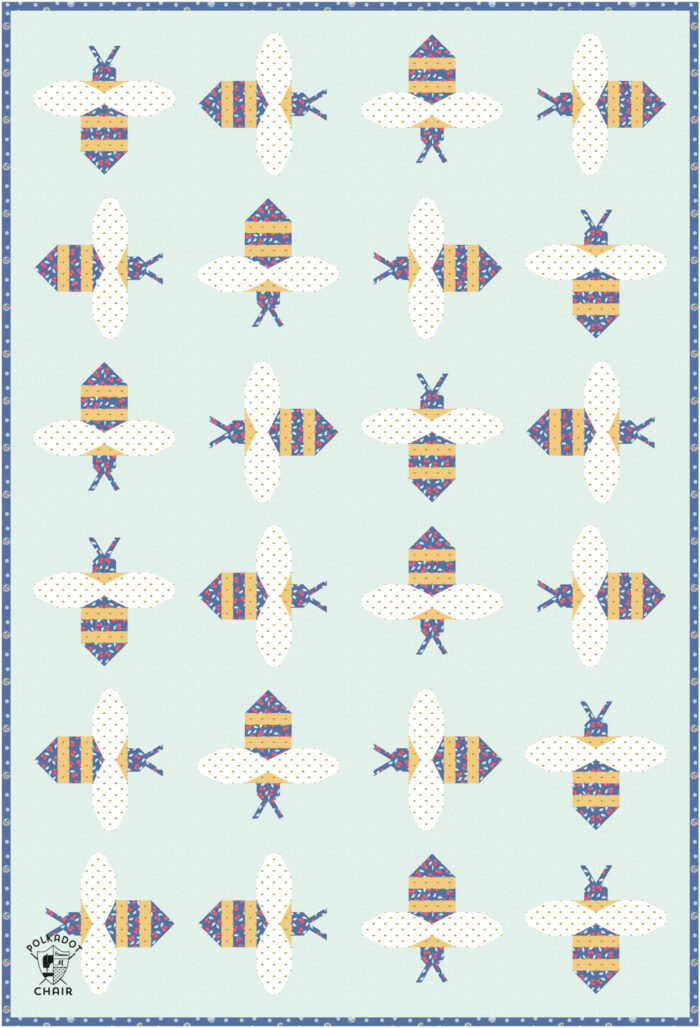 You can do the same for any of the other quilt blocks! So if you want a Cherry or Pineapple quilt you can use the pattern to create one!
During the quilt along, we will cover how to make all of the blocks in the quilt.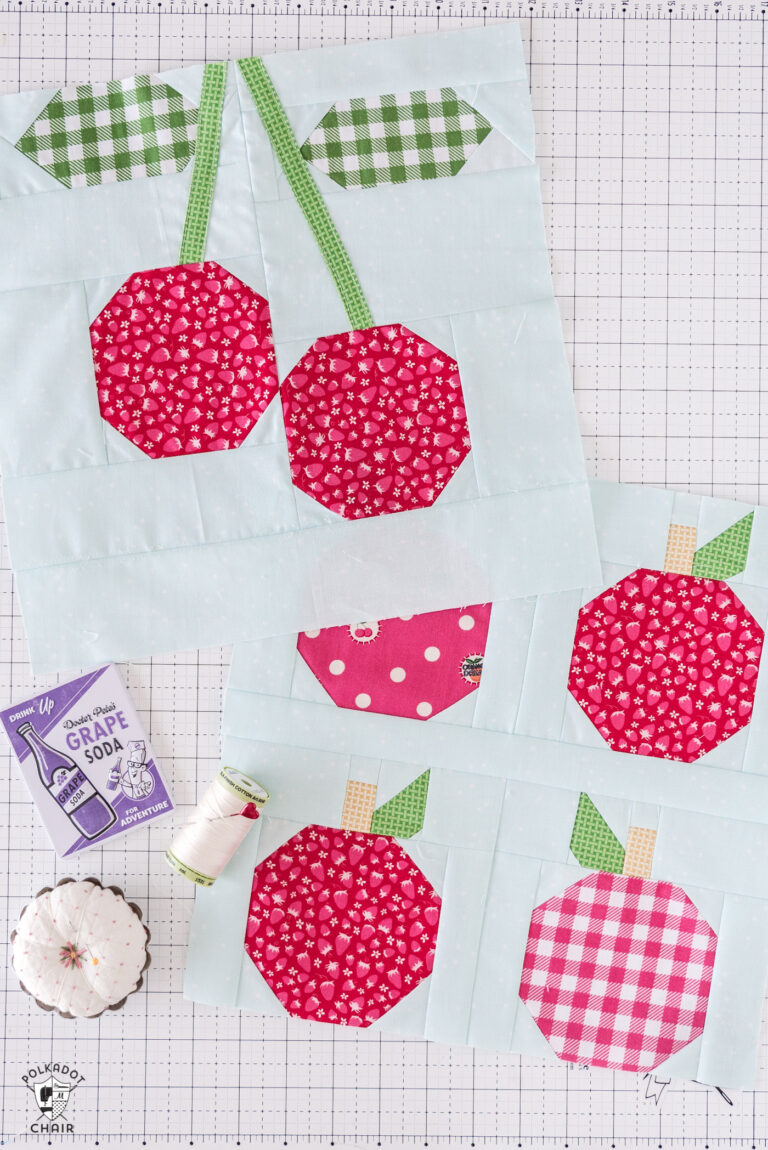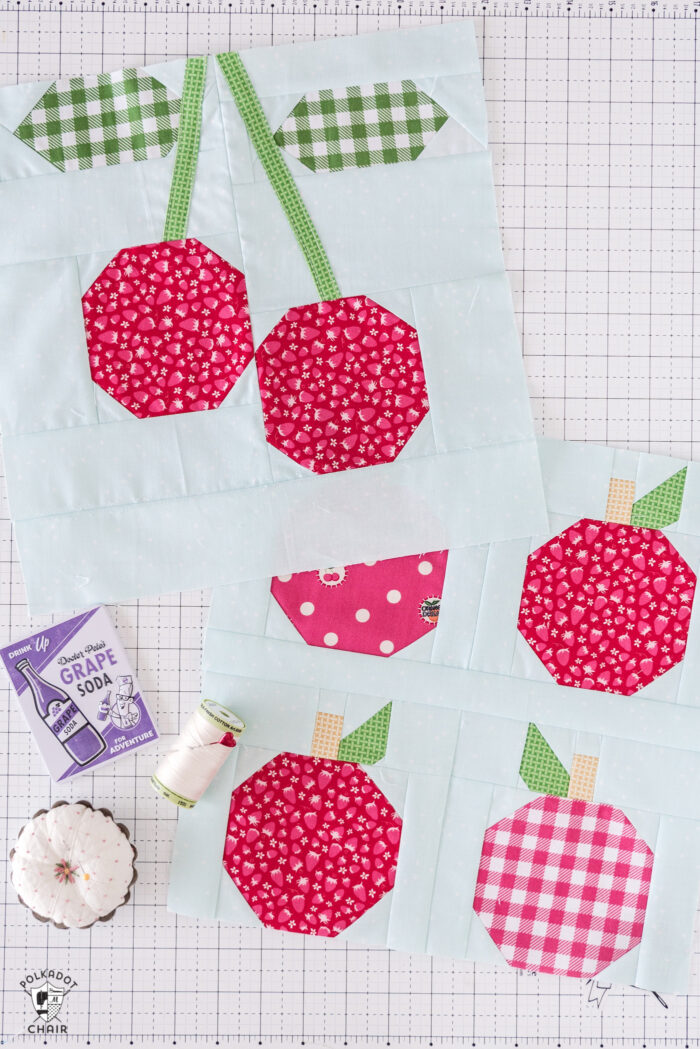 The quilt features 6 different quilt block patterns, each finishing at 12″ x 12″.
Strawberry Quilt Block
Pineapple Quilt Block
Cherry Quilt BLock
Apple Quilt Block
Bee Quilt Block
Flower Quilt Block
Sawtooth Star Quilt Block
All of the blocks are traditionally pieced. I would say that this pattern is an advanced beginner to intermediate quilt pattern. There are some templates and smaller pieces.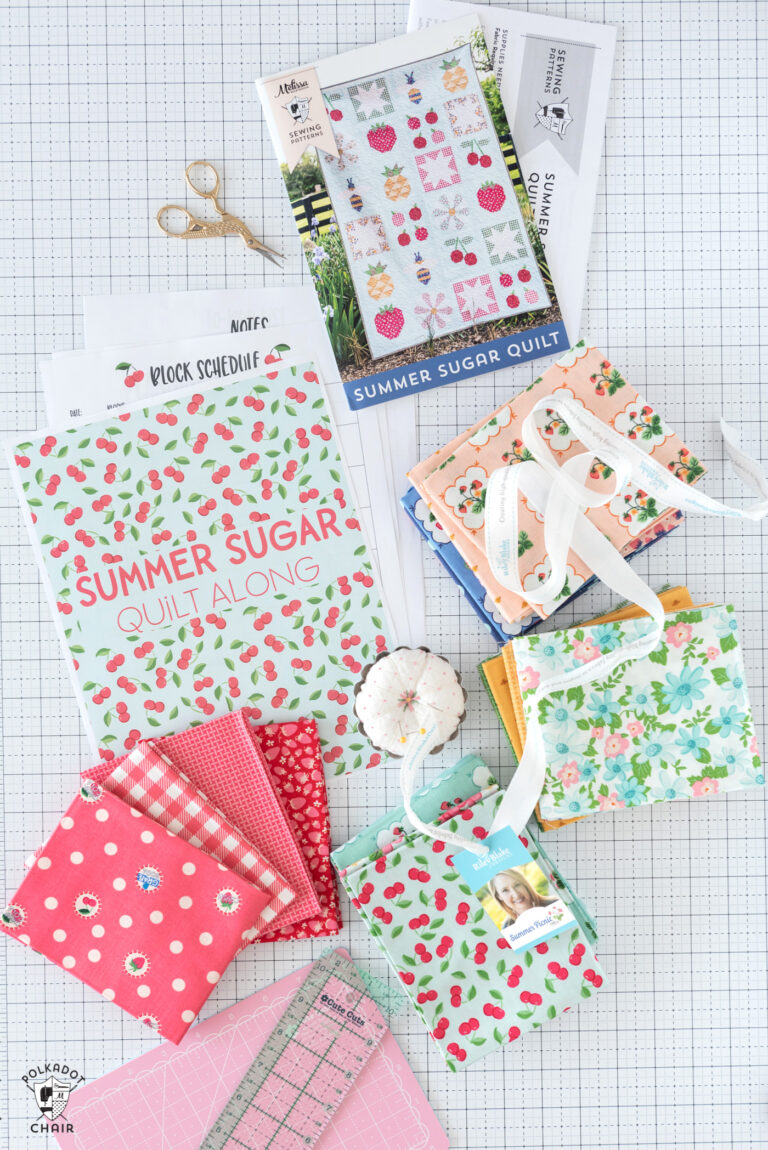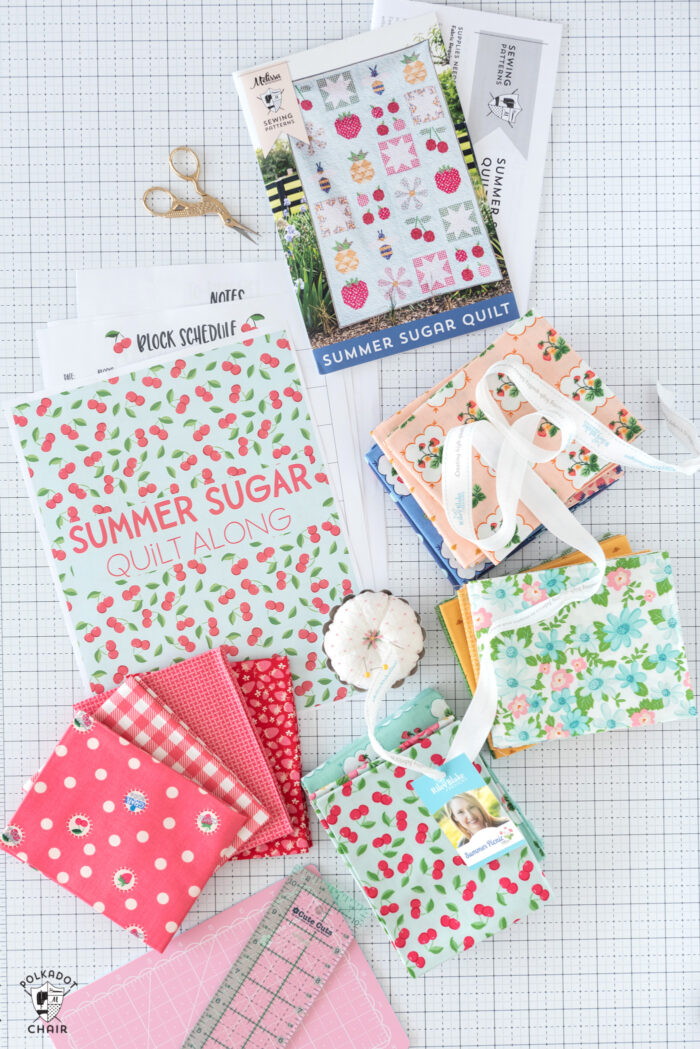 Supplies Needed
For this Quilt Along you will need to buy the pattern. We have both Print and PDF copies available. You can find them in our Pattern Shop (or on Etsy if you are outside of the US).
In addition to the pattern, you will also need fabric. All of the requirements are listed on the Pattern envelope and on the listing in the shop.
This pattern is made using my Summer Picnic Fabric Collection from Riley Blake Designs! It was released last Fall but there is still plenty of it in stores.
If you don't want to use Summer Picnic fabric, I have the fabric requirements listed by color. You can easily substitute another collection.
Dates & Video Tutorial Information
The Quilt Along will run from March 18- April 29. We will tackle ONE block a week! Each week I will share a video on my YouTube channel with instructions and tips to make the block. (If you were in my Spooky Sampler quilt along, the format is very similar to the one for that quilt).
If you'd like to be notified when new videos are posted be sure to use the signup form below!
Otherwise, you can follow me on Instagram, where I'll also be sharing sew-along information!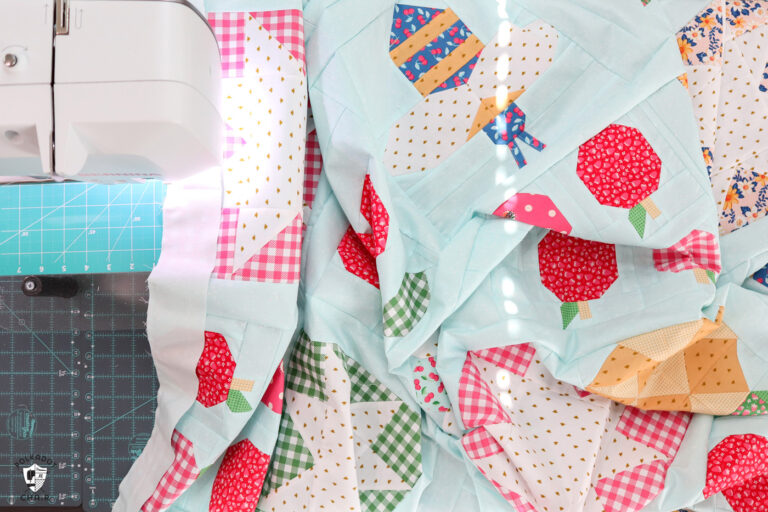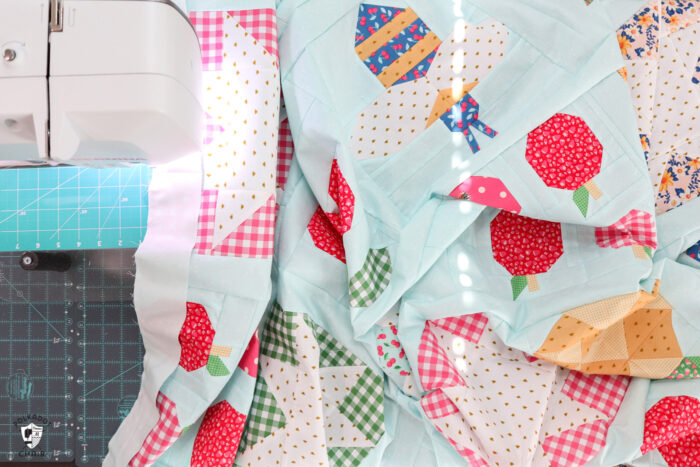 How to Join
Technically you don't have to join. You can just buy the pattern and sew along as the videos are posted. However, if you'd like to officially sign up, just fill out the form below and we will email you each week!
Free Planner Pages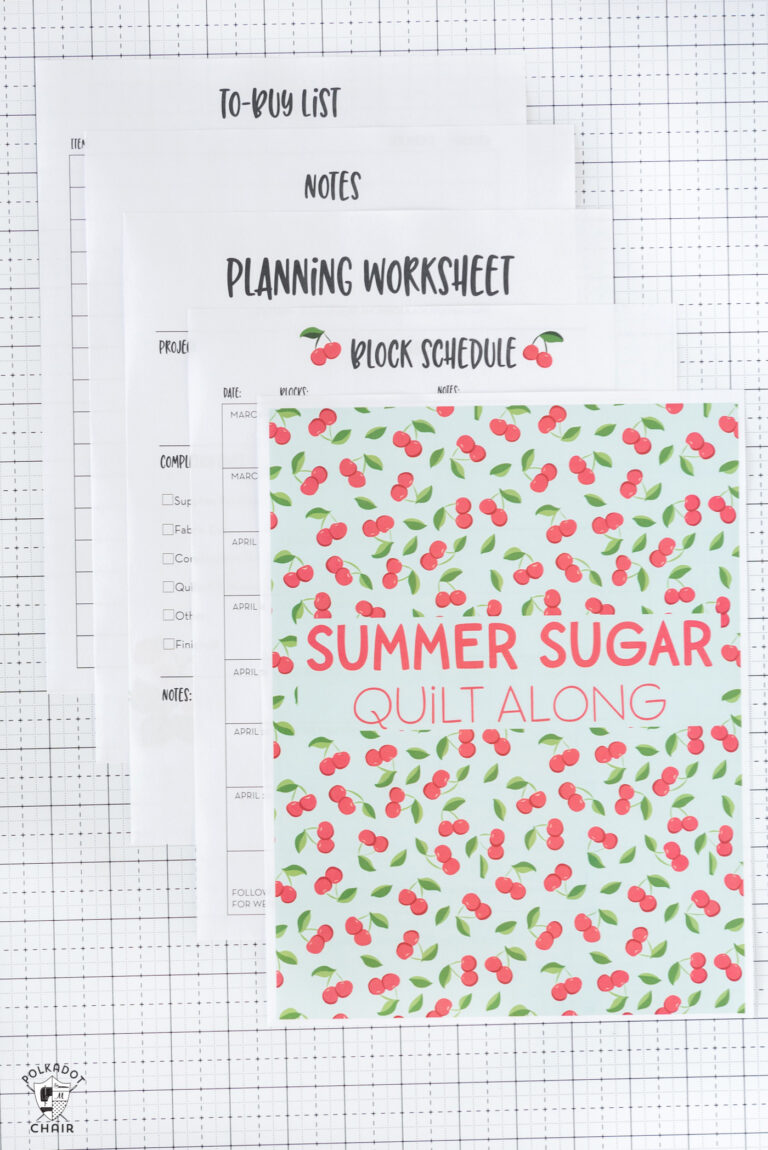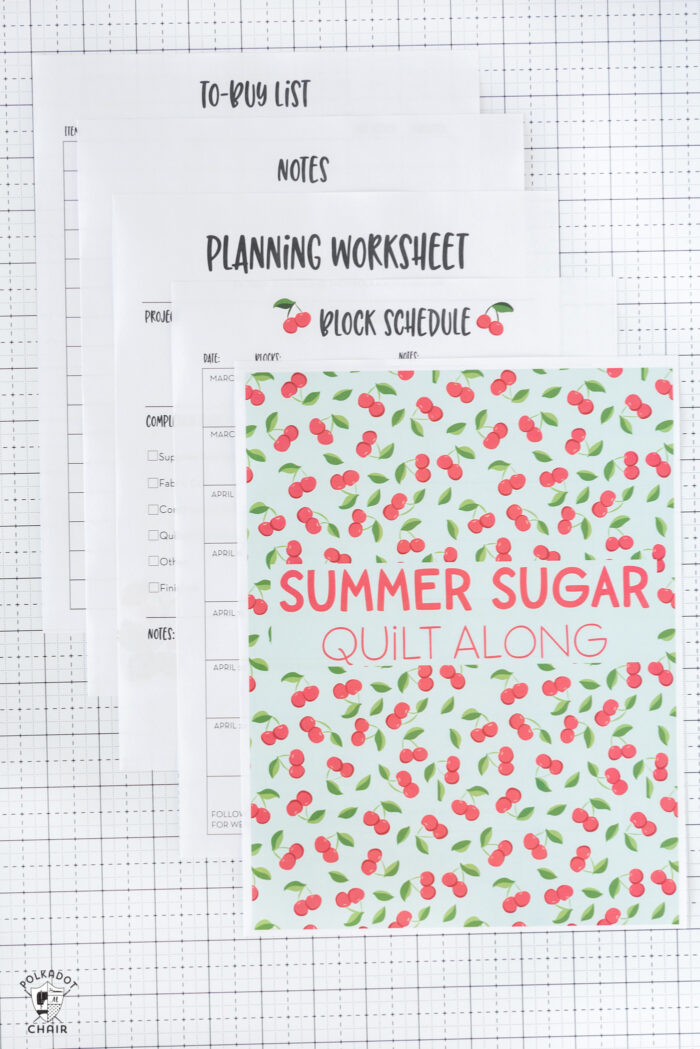 As a part of the quilt along, I'm excited to offer you a free PDF designed JUST for the quilt along. The pages feature a printable with the block schedule, a fabric planning sheet, notes, and more! It's free, again just use the form below to sign up!
Where to Buy the Fabric
I don't sell fabric, but there are many brick-and-mortar and online shops that carry the Summer Picnic Fabric Collection. Here are a few that I know have it in stock.
If you have it in stock, let me know I'm happy to add you to the list.