Create a Halloween quilt one week at a time when you join our Spooky Sampler Sew Along!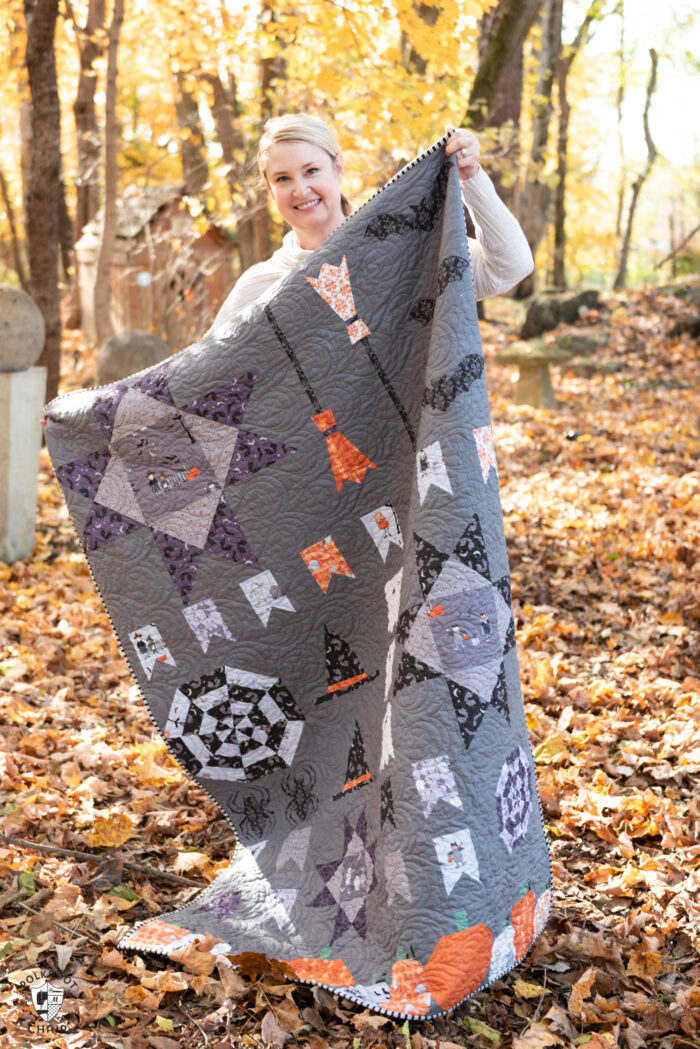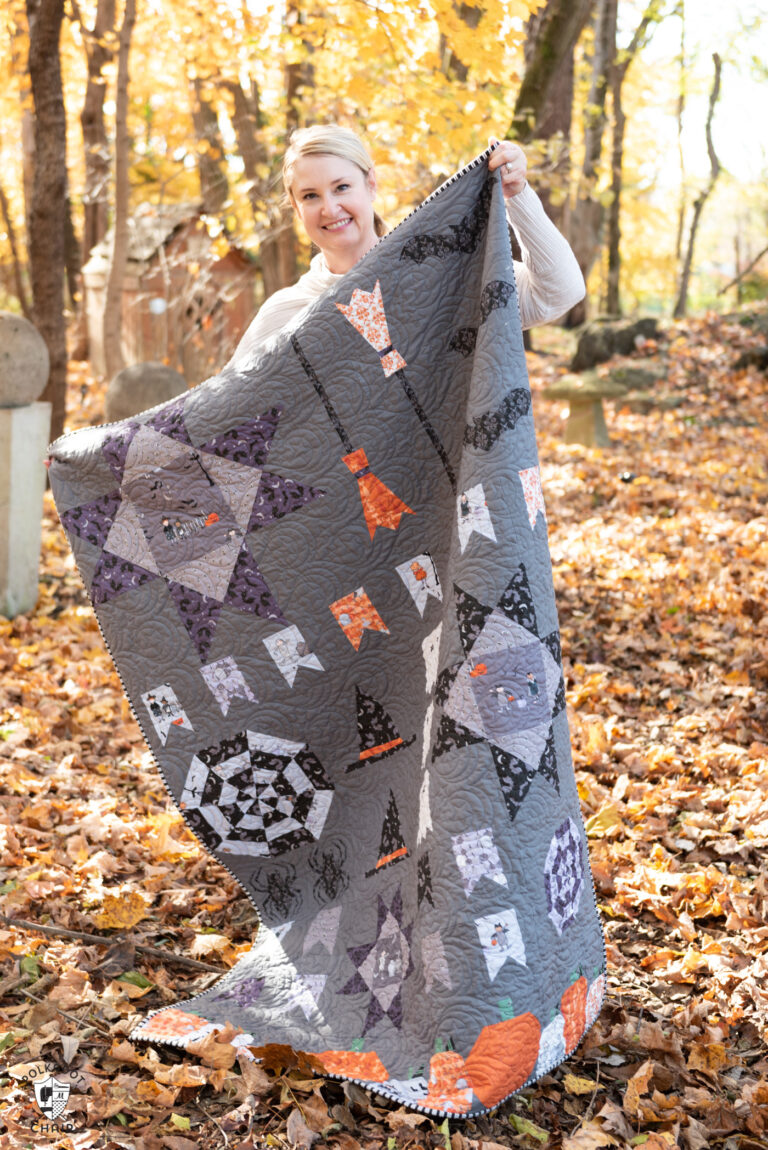 I am so excited to be hosting a quilt along for my Spooky Sampler quilt pattern with Pat Sloan! If you don't know Pat, you should! She's an author, fabric designer, and well-known figure in the Quilt industry, and someone that I really look up to and admire!
Table of Contents
When I found out she wanted to do a quilt along with my pattern I was so excited. We will be hosting the sew-along together, with each of us will be doing it in our own way.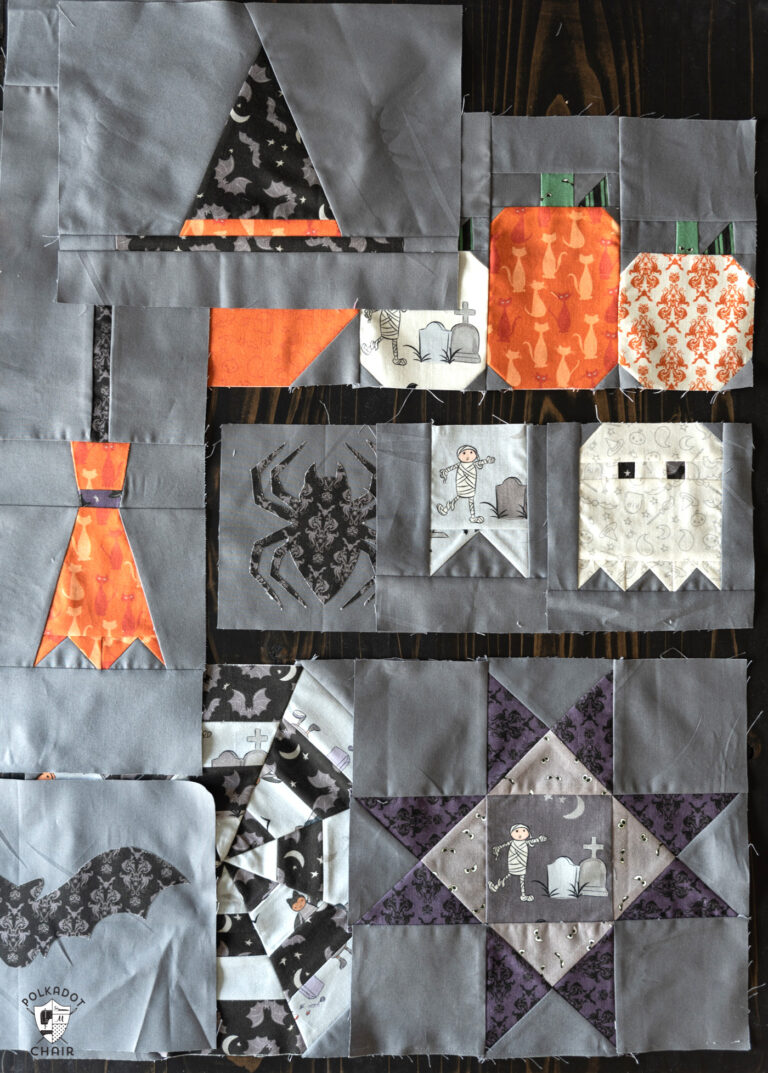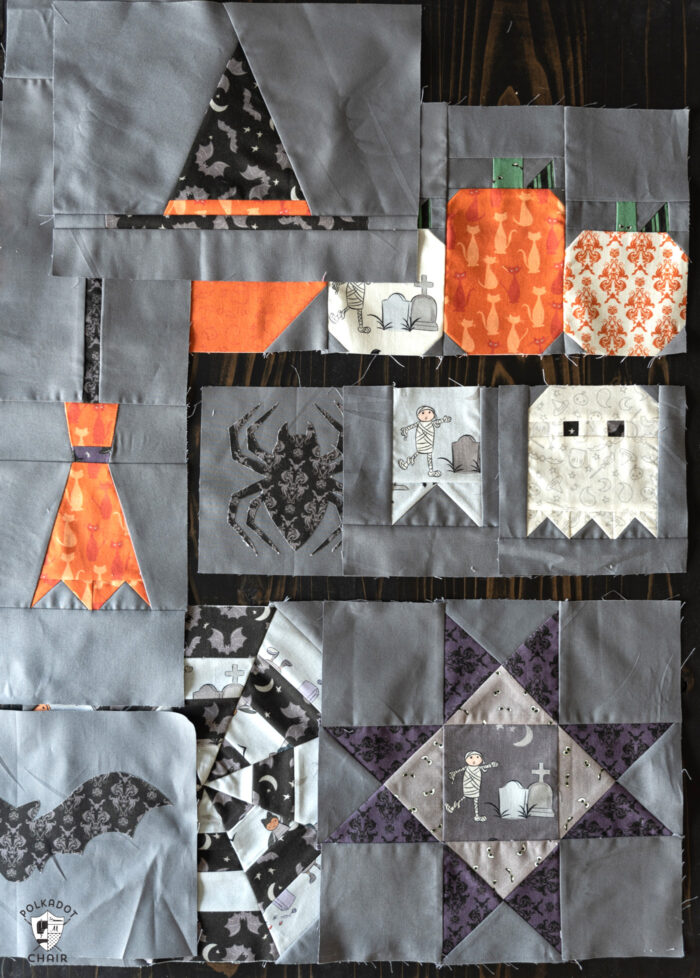 Each week we will be making the same blocks for the quilt. Pat will create hers and share it on her blog and YouTube channels and I'll be sharing my tips for creating the blocks here on the blog and on Instagram.
About the Pattern
The Spooky Sampler quilt pattern is a sampler style (hence the name) Halloween quilt that features a variety of Halloween quilt blocks. All of the quilt blocks are traditionally pieced or machine appliqued.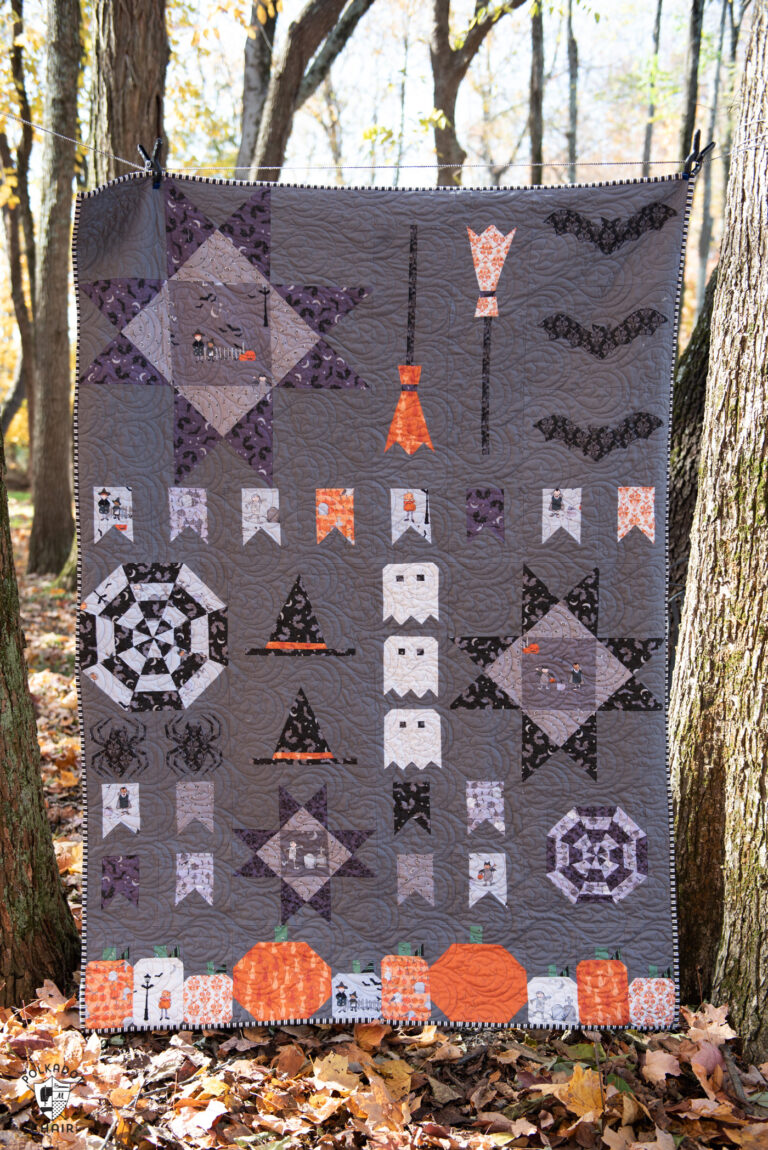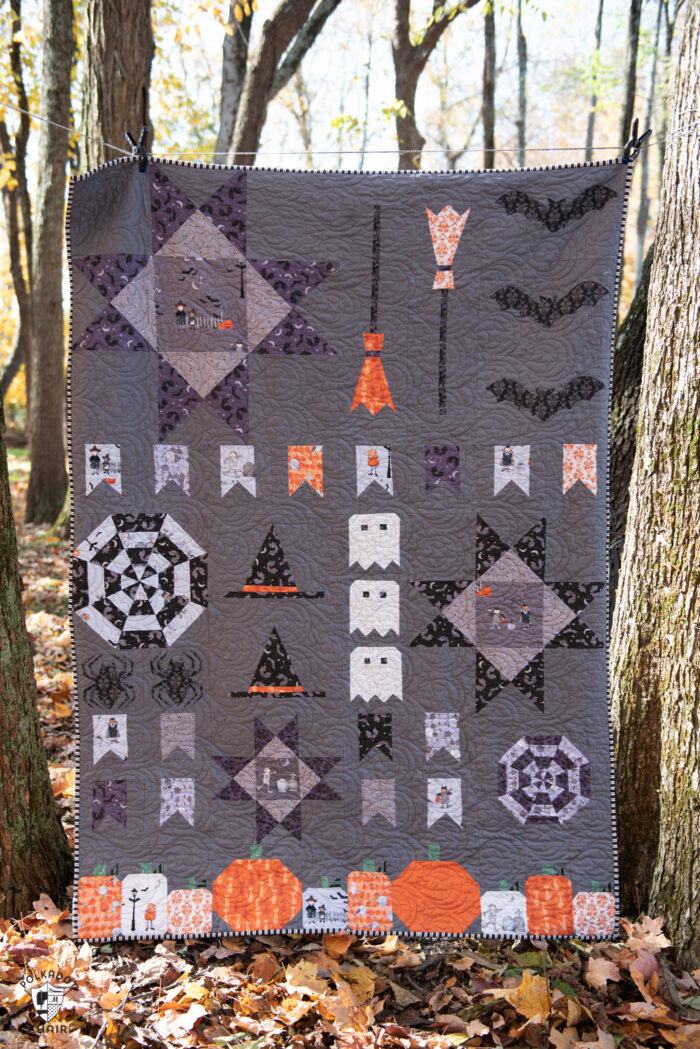 It was inspired by my Derby Sampler quilt from years ago! I loved making that quilt so much and thought it would be fun to do something similar for the Holidays! I started with Halloween because it's one of my all-time favorites holidays.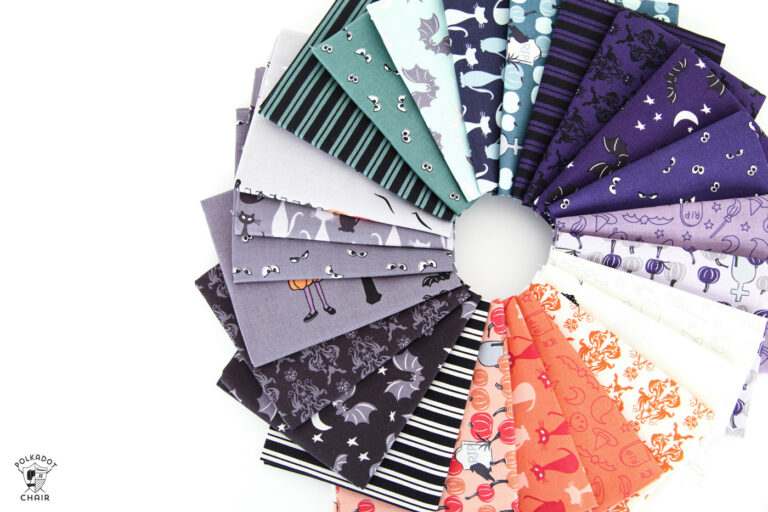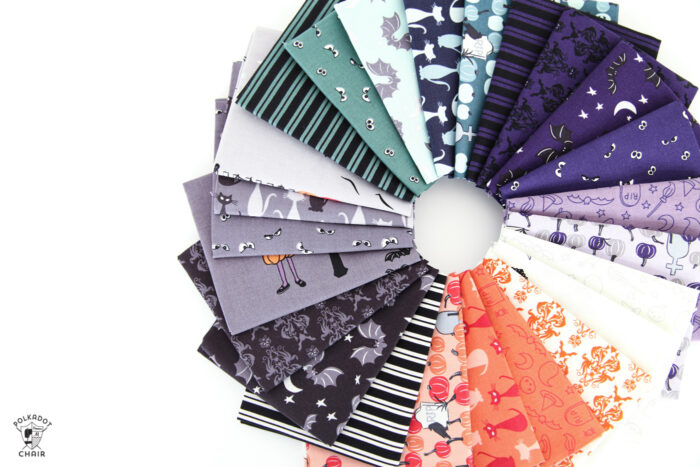 The quilt pattern is designed to be created with my Spooky Hollow fabric collection from Riley Blake Designs. The collection was released in April of this year. It features a saturated palette of greens, purples, oranges & grays.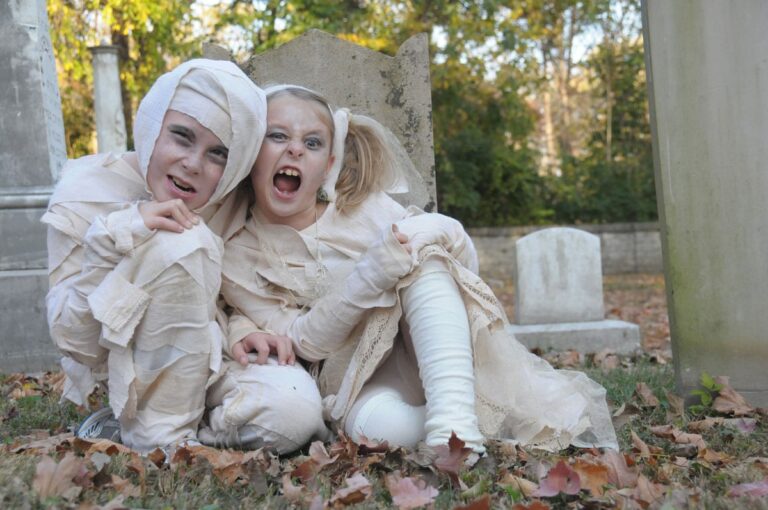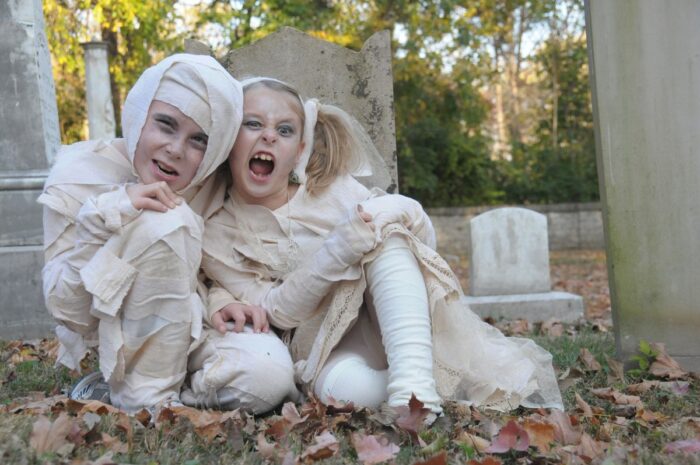 The illustrations were inspired by my memories of my kid's trick or treating when they were younger! Can you spot my son's mummy costume in the main print?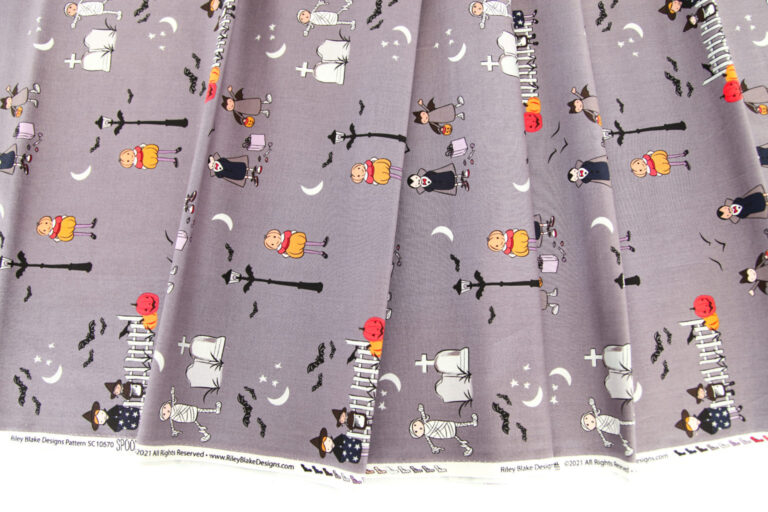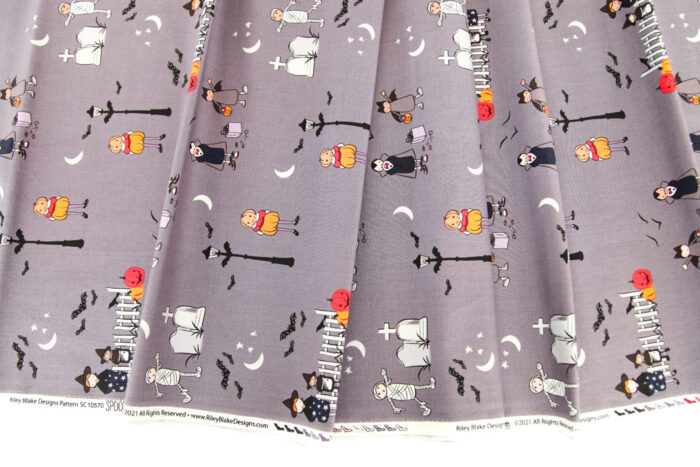 How will the Quilt Along Work?
Each week Pat Sloan and I will be sharing our tips for creating the quilt! Pat will be sharing them on her YouTube channel, and I'll be sharing them here on the blog and on my Instagram stories!
Do I need to Sign Up?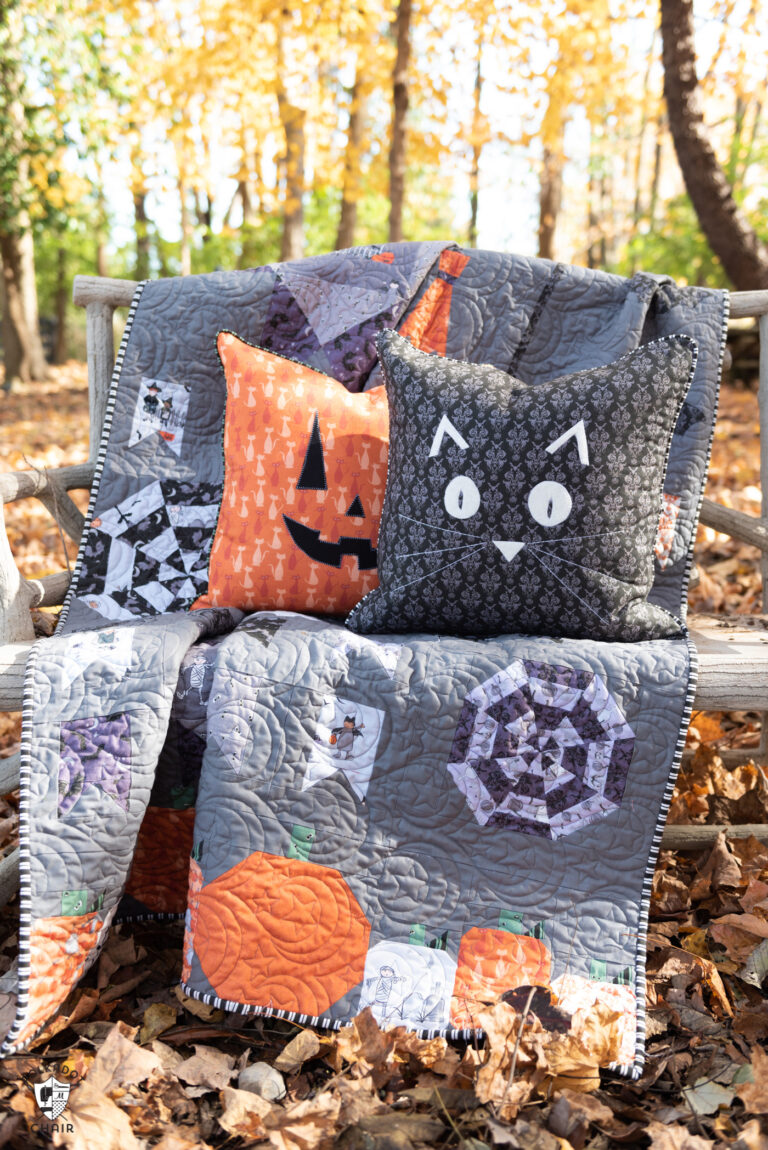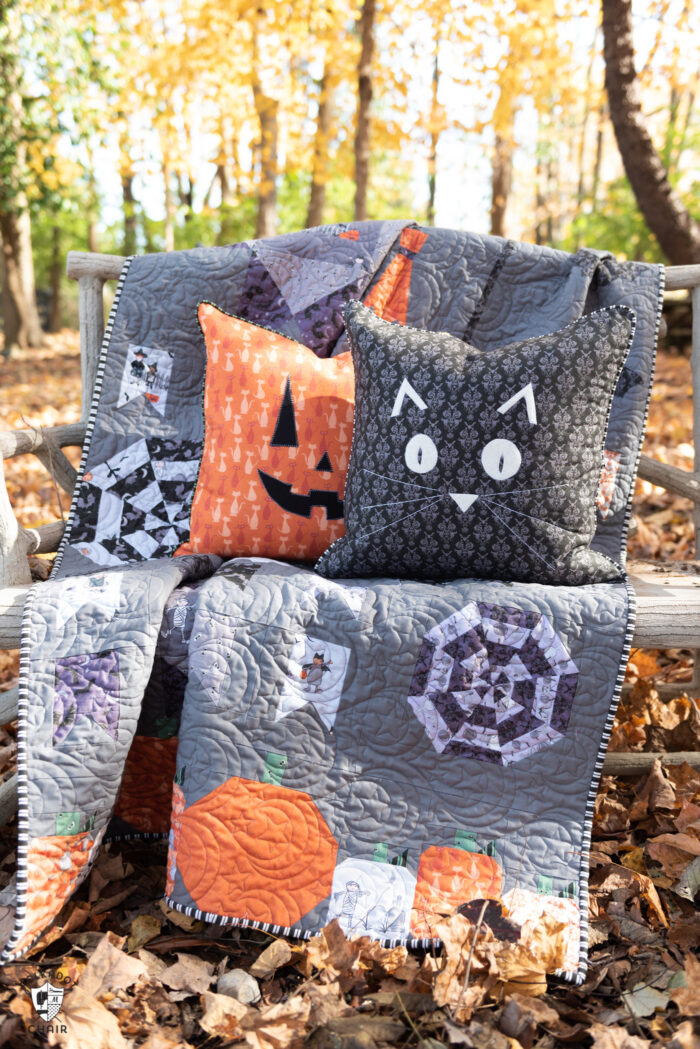 Nope! Just get a pattern and follow along on the blog or Instagram. I'll have a blog post each Monday with simple tips for constructing that week's blocks. Since the directions in the pattern are very detailed and clear, I won't be walking you through all of the steps to make the block, rather share my best tips for constructing the block that week—things like how to fussy cut fabric, how to work with small fabric pieces, etc.
I'll also be sharing short videos on my Instagram Stories on Tuesdays! So be sure to follow me there.
What are the Dates?
The quilt runs from July 26th to September 2nd. New blog posts will be on Mondays, and Instagram Stories will be on Tuesdays. Pat will be sharing information on her YouTube channel on Mondays.
Do I need a Pattern?
Yes! You can grab a pattern from me in the shop (I'll also link it in the post). You can get a printed or digital copy of the pattern, whichever you prefer. There is also a kit that you can buy.
What is the Skill Level of the Pattern?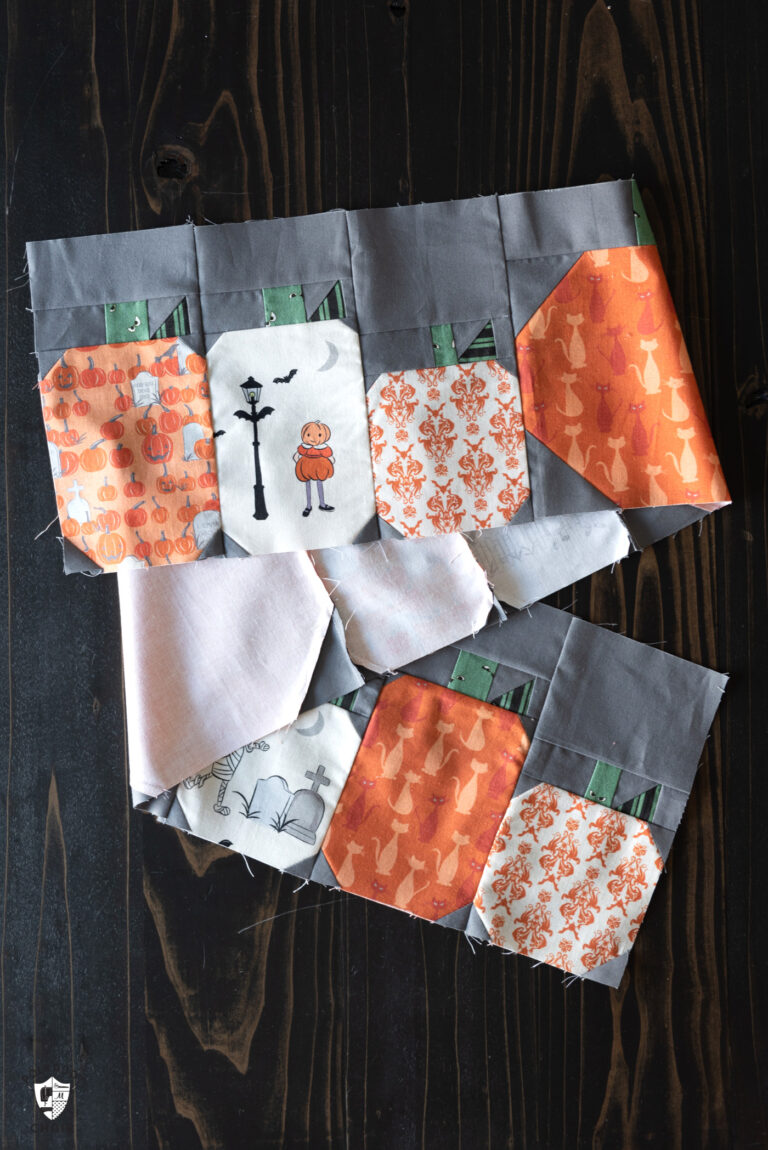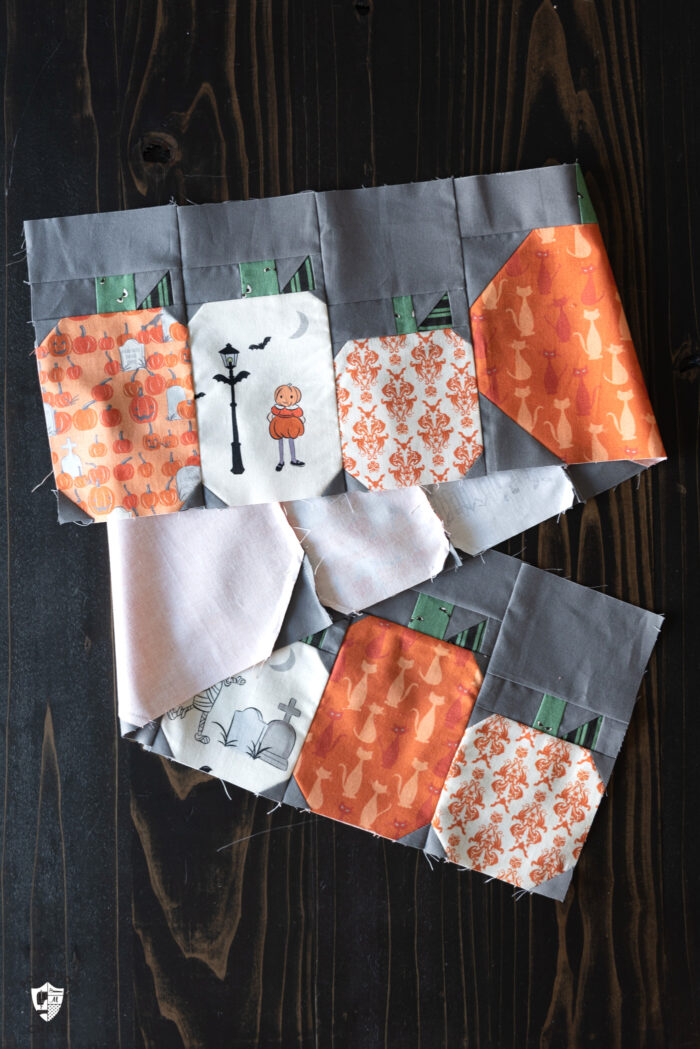 I'd say this one is an Advanced Beginner to Intermediate, just because of some of the smaller pieces in the broom and spiderweb blocks. However, I believe and have always believed that ANYONE CAN QUILT! You can do it if you go slow and read the directions thoroughly.
Free Printable Quilt Along Planner Pages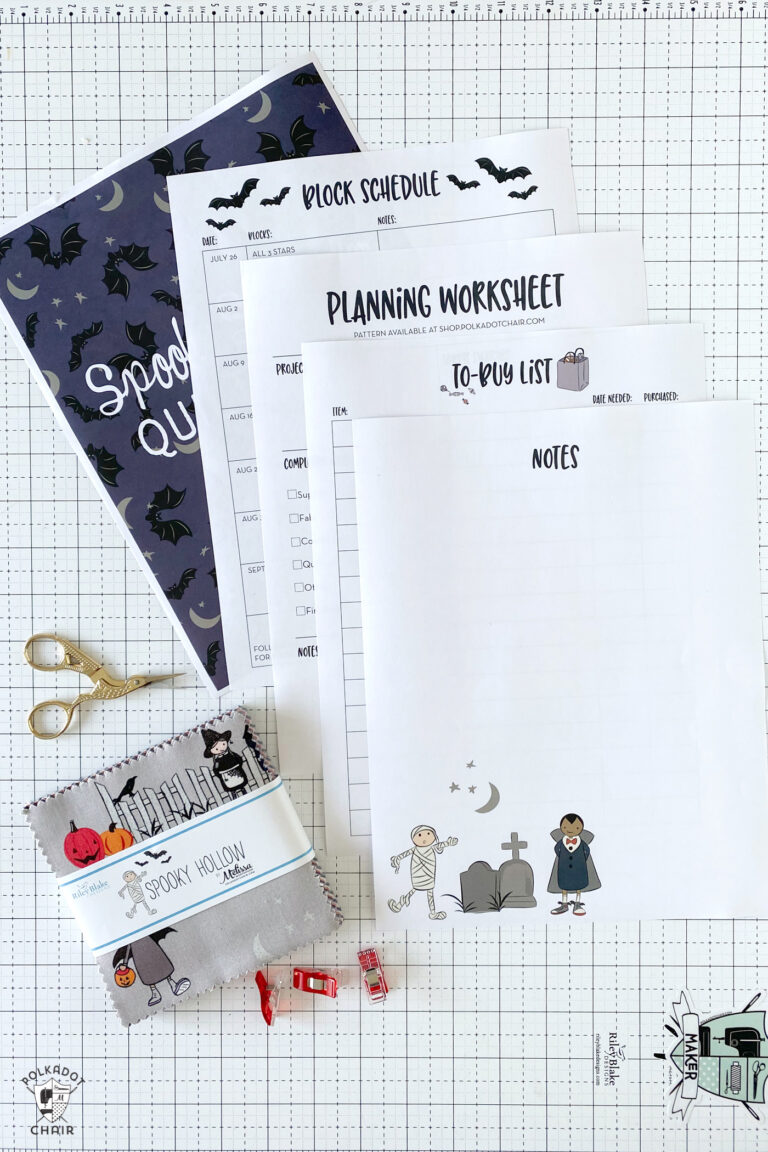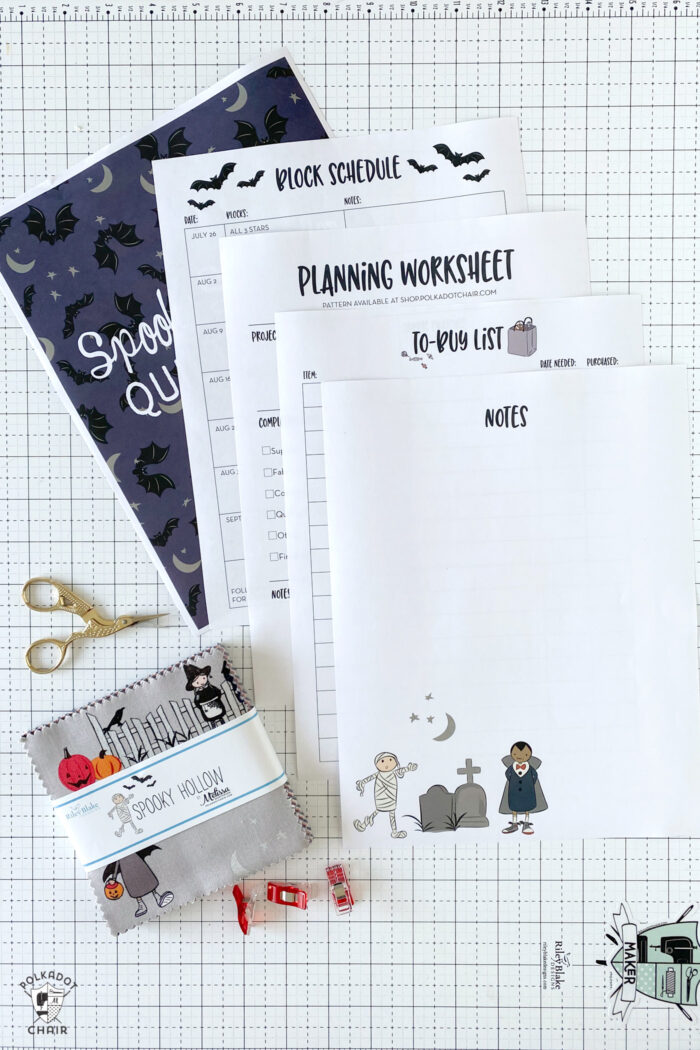 For those of you that have used my Project Planners in the past, I've created a special set of planner pages for this quilt along! (You can obviously use the planner pages for just this project too!)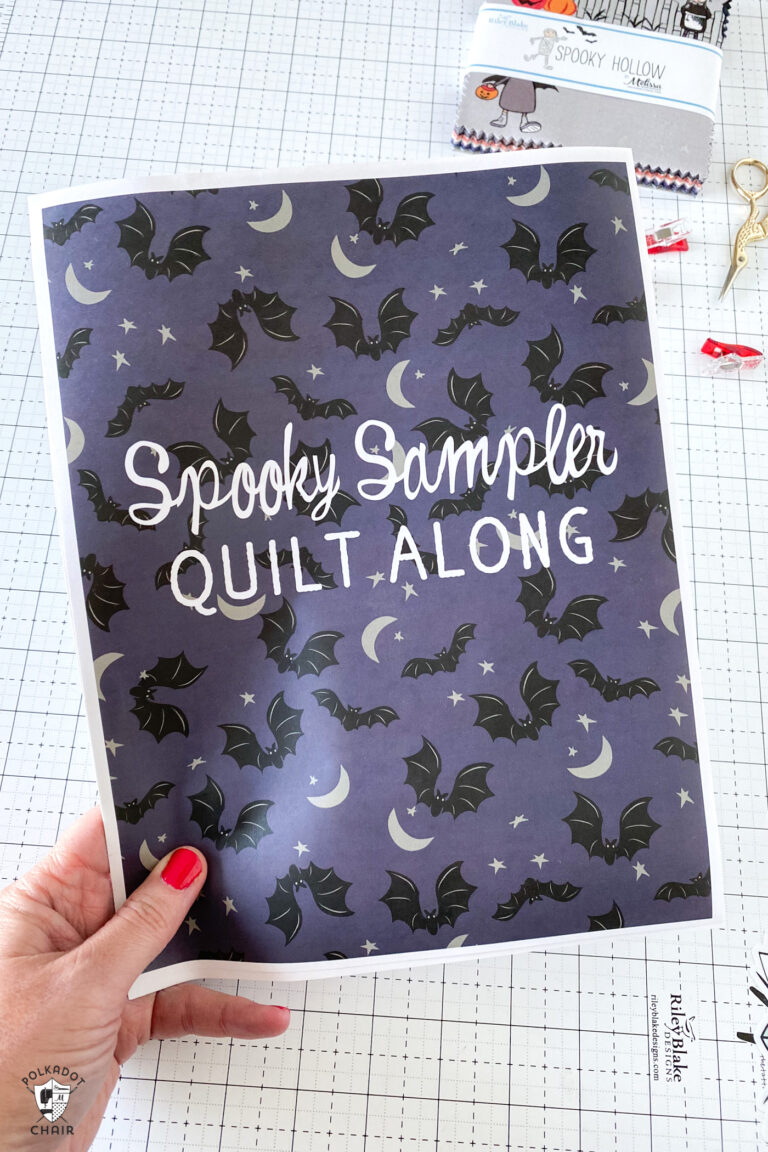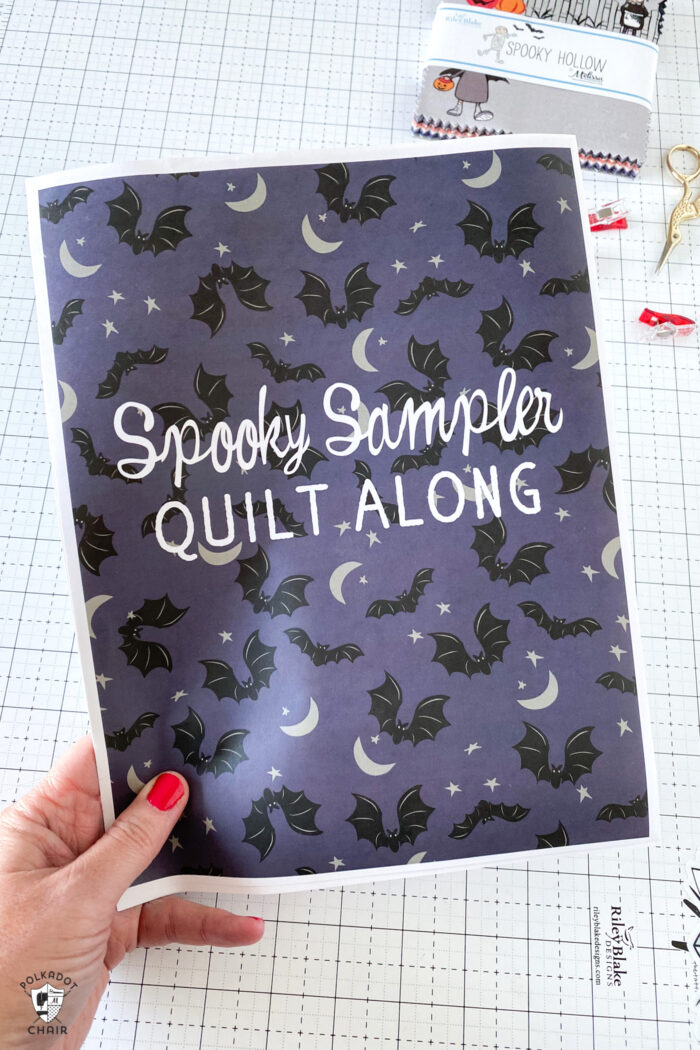 They have been decorated with some of the artwork from the quilt and the fabric line. You can get them by filling out the form below. This will email you a link to get the pages!
(For those of you that are long-time readers, you may notice that this is a slightly different system for sending you documents. We are starting to implement a new system that I think you will love. However, you'll need to enter your email during the transition to have the planner pages emailed to you. We won't be adding new templates to our Library. We will be moving all the old information over to the new system, so don't worry, you WILL NOT be added twice!)
Schedule & Blog Posts
I hope that you will join us! I look forward to creating this quilt with you!