Free Printables perfect for your Kentucky Derby Party!

All of our downloads are FREE for our email subscribers. It's free to join our email list! Our email subscription arrives 2 times a month and contains LOADS of fun ideas and projects. If you are already a subscriber, just enter your email again. You will NOT be added to the list twice!
If you don't want to subscribe to our newsletter you can buy the Derby Printable Package (which includes an invitation printable not available anywhere else) This will NOT add you to our subscription list (unless you choose to do so).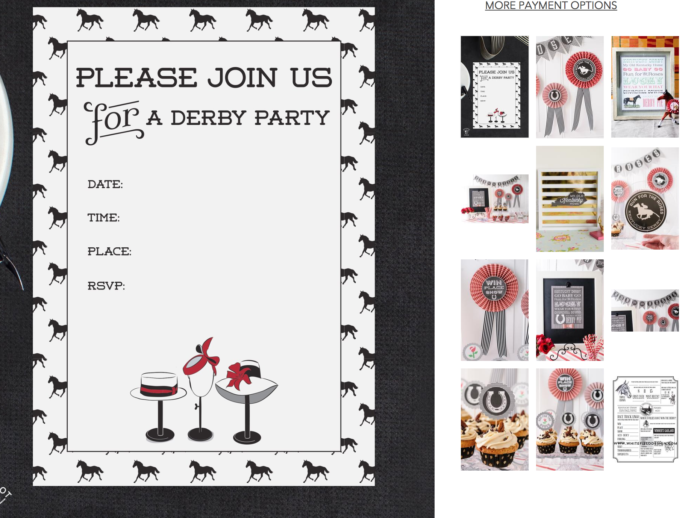 Subscribe to our email list and unlock the download page below. NOTE: This WILL add you to our newsletter.
Note for Comcast Email Subscribers:  They have been blocking our emails. We have tried to get them to stop but so far it is not working. There's not anything on our end we can do.  You may need to contact Comcast to ask them to unblock emails from polkadotchair.com or use another email address. 
FYI:
All are copyrighted and for personal use ONLY. You may NOT sell or use them for any commercial purpose. For fee-based classroom settings,  please contact me first to get permission. You may use them for purposes related to charities (school bake sales, church fundraisers etc). These patterns may not be copied, reprinted, or distributed. You may not sell items made from these patterns for profit.
Free Derby Printables
Click DOWNLOAD to begin the download