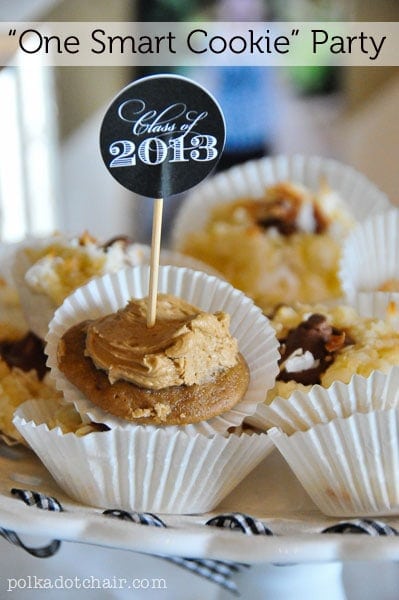 A few weekends ago my oldest daughter graduated High School.  We wanted to invite our family and close friends to celebrate with her. I knew that I did not have time to make a lot of  decorations but still wanted something fun. After much thought I settled on a Cookie Bar idea for her Graduation Party.  Even though I know I'm biased, I think "Kari is One Smart Cookie" !
There are lots and lots of adorable cookie parties that have been shared on blogs in the last few years. I know the idea is not new but I thought I'd share how I pulled our party together.
I took 3 pieces of foam core and taped them together, then covered them will roll paper (from paper source).  I pushed my dining room table up against the wall then just propped the foam core against that.
I gathered some of my favorite photos of her and used washi tape to tape them up to the board (that way they are removable).  After I finished she promptly went and got different pictures that she liked better (she's the independent sort).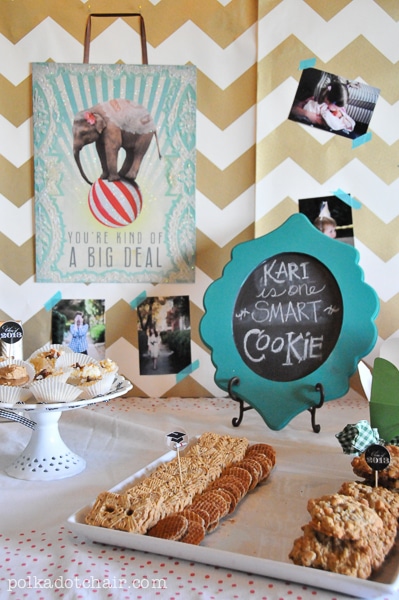 My daughter has been a collector of elephants since she was little. When I saw the poster I knew it would be a fun touch to the party.  I just attached it with pins to the foam core.
My Mom came and baked cookies for days!  She was so sweet to do that we also had a few good friends donate cookies.  We ended up with a fun combination sweets!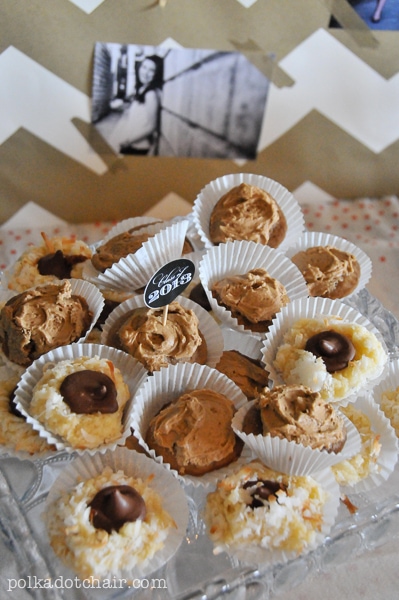 One great idea my Mom had was to place some cookies in liners, this made them easier to eat and they looked pretty sitting on the table.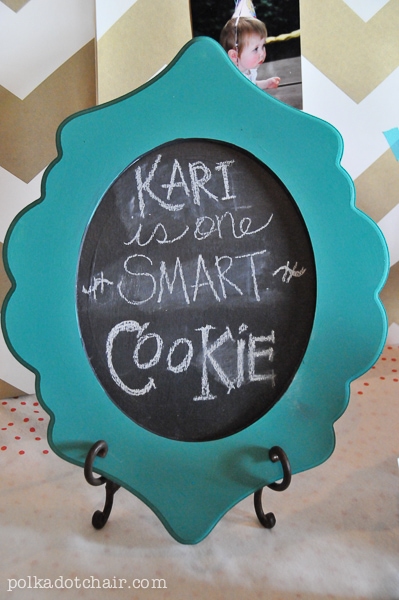 I painted a frame to use a chalkboard. The extra bonus being that she can take it to her dorm room to use as it's really light and we can hang it up easily.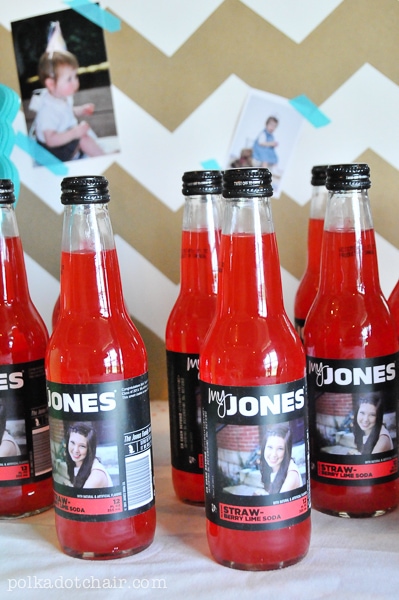 A few years ago my sister ordered Jones Soda's for us for Christmas and I thought it was the cutest gift! I ordered a few to have out at the party.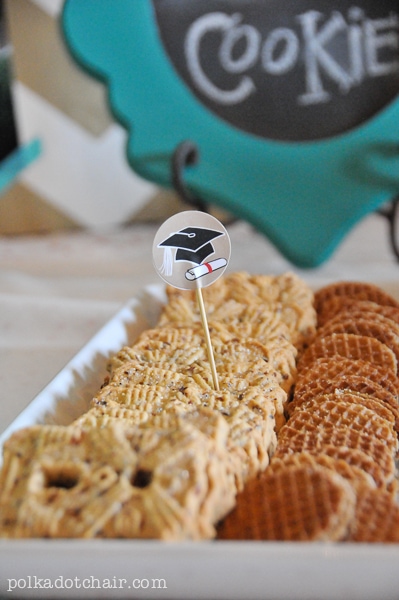 For a last touch, I just put some store bought stickers on toothpicks to use as  cookie picks.  Easy Peasy.

Print Friendly
2