If you have a pile of Christmas fabric calling your name, you may like some of these Christmas sewing projects I've found online. If you like these projects, you should also check out this roundup of 20+ Christmas stockings to sew!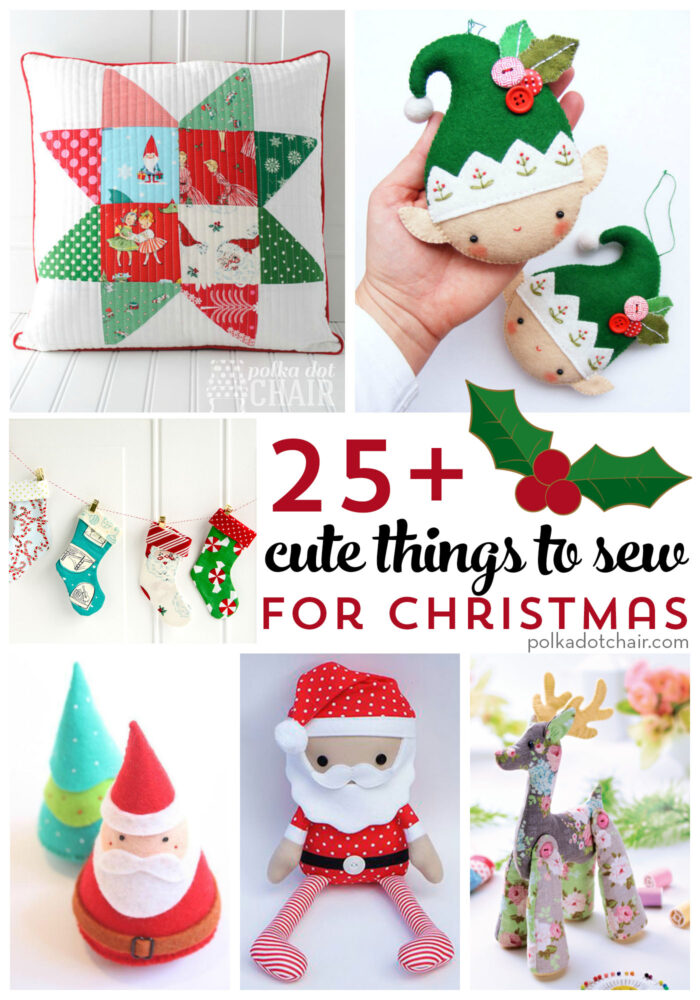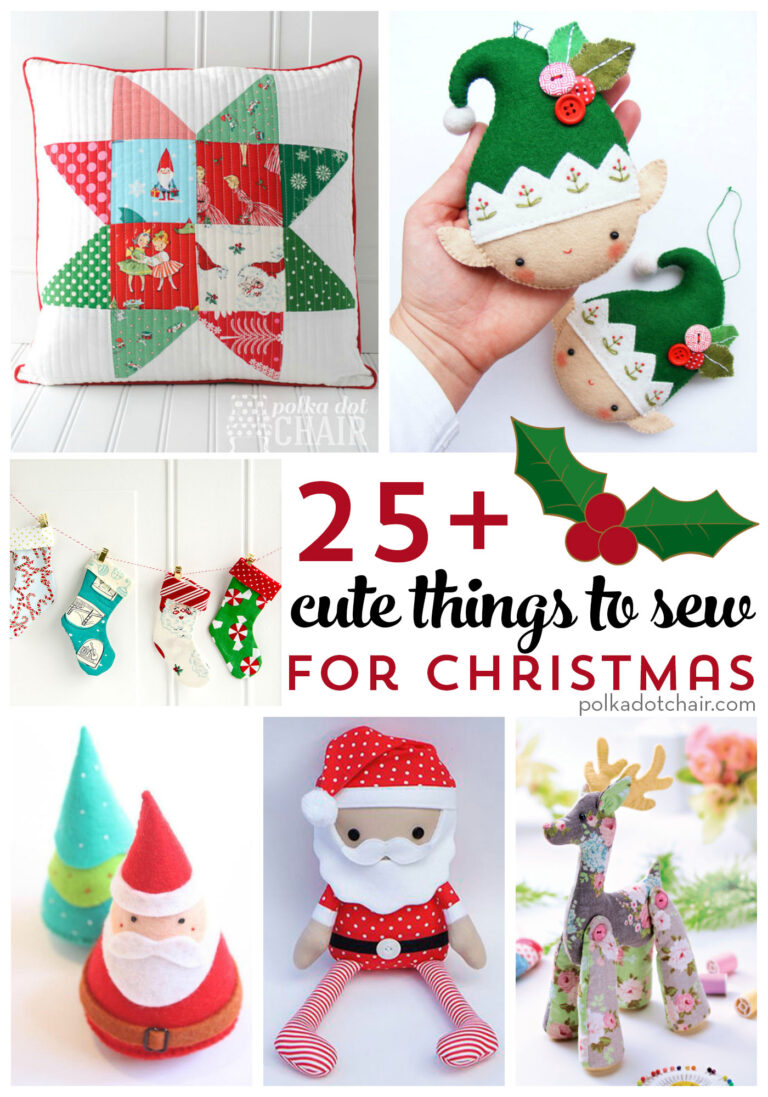 One of my favorite things about Christmas is the opportunity to create fun and unique Christmas crafts and decorations.
Table of Contents
This year, I am bound and determined to get ahead of myself regarding Christmas decorating and crafting. I've boldly decided to skip Thanksgiving decorating (not Thanksgiving) and go right from Halloween to Christmas.
Believe it or not, I agonized over that decision (yep, it's a total first-world problem, I get that). My current plan is to have my Christmas tree up and the house decorated before Thanksgiving. That way, I can spend the rest of the Holidays relaxing with my family. I do not want to have a "to-do" list a mile long on December 1st.
25+ Christmas Sewing Projects
I've also started my Christmas sewing. I have a really fun stash of Christmas fabric and am always looking for ideas for Christmas-themed projects to sew.
I thought you might also be looking for some cute Christmas projects, so I've rounded up more than 25 cute things I've discovered online recently.
Cute things to sew for Christmas
Most of these are free tutorials, but some are paid patterns. I don't mind supporting independent pattern designers and figured you guys wouldn't mind either!
Cute Things to Sew for Christmas
From pillows to Christmas stockings, Santa hats & more. Here are more than 25 cute things to sew for Christmas!
Christmas Quilt Patterns & Projects