Who's in the mood for a summer sewing project? I know that I am. Every year I tell myself I'm going to make a summer quilt, and so far, I've only made one!  This tutorial from Alicia of Sew What Alicia is the perfect summer quilting project. She's sharing a free popsicle quilt block pattern today.  It's time to break into that fabric stash, pour yourself a cold lemonade, and get to work making a summer quilt!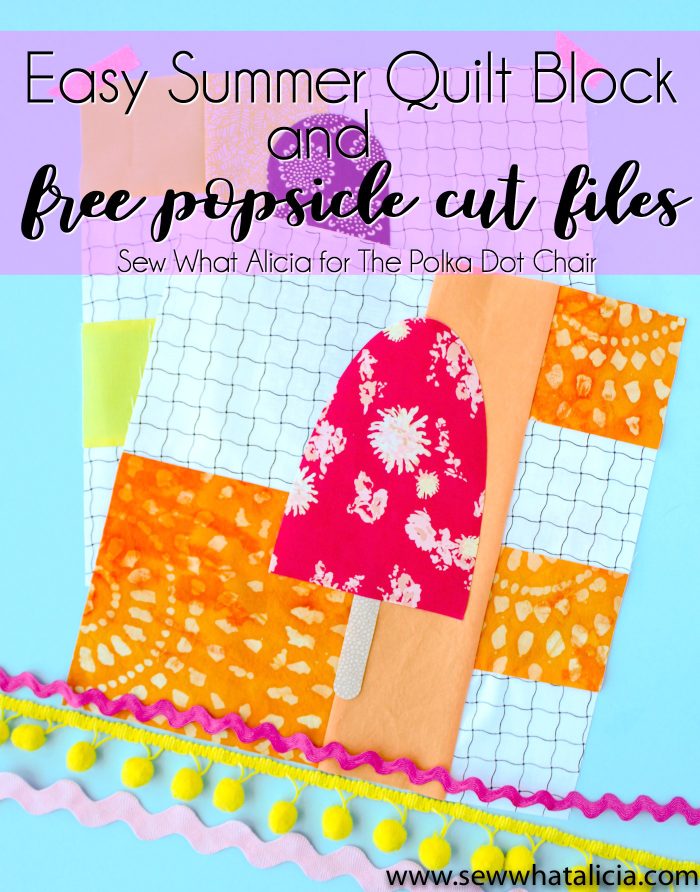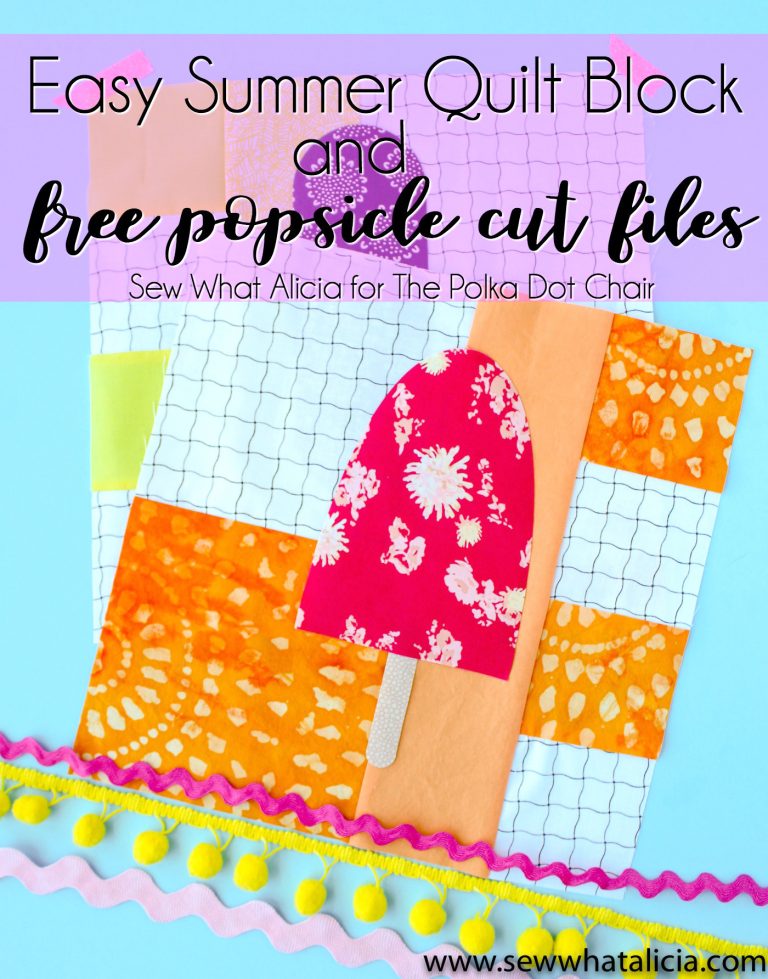 Table of Contents
Free Popsicle Quilt Block Pattern
Summer always makes me think of bright sunny colors and nice cold treats. So today I am sharing a fun bright quilt block with you and two delicious popsicle appliqué files to finish the blocks off.
Supplies to make the Quilt Block
Popsicle Cut File – PDF or SVG
Quilting Fabric
Quilt Block Instructions
For each quilt block, you will need two colors of fabric. I used white and yellow, and white and orange. This block squares to 12″ and when combined with other blocks will be 11.5″ finished.
From the white cut –
1 – 6 ½″ square
2 – 3 ½″ squares
From the orange cut –
1 – 6 ½″ square
2 – 3 ½″ squares
1 – 12 ½″ x 2 ½″ strip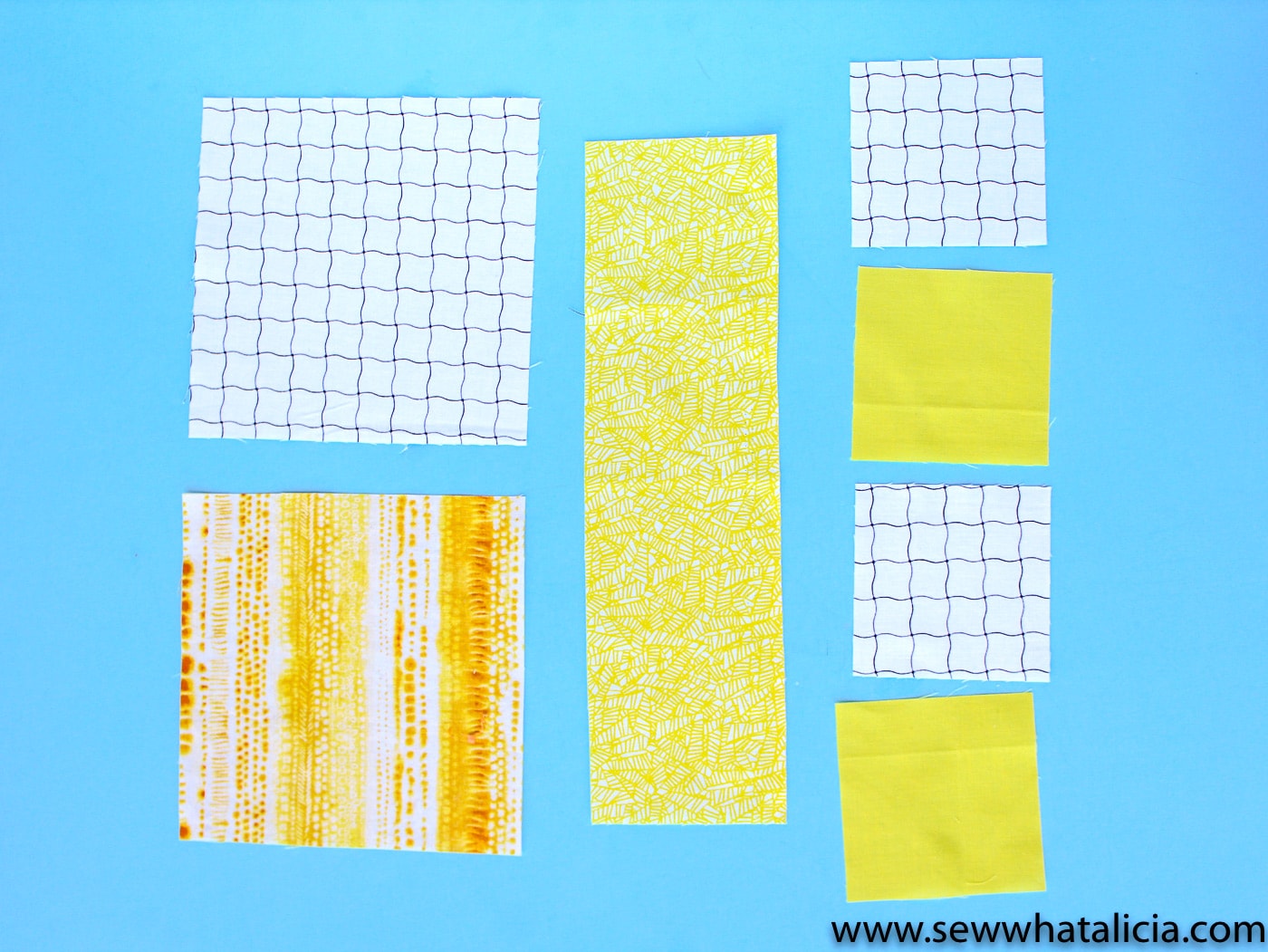 Assemble the block as described and pictured below. Attach the two large squares to each other. Next, attach the four small squares to each other alternating colors as you go. Attach the strip with large squares to the long rectangle.
Lastly, attach the strip of small squares to the other side of the long rectangle. Be sure to press and square the pieces after each step.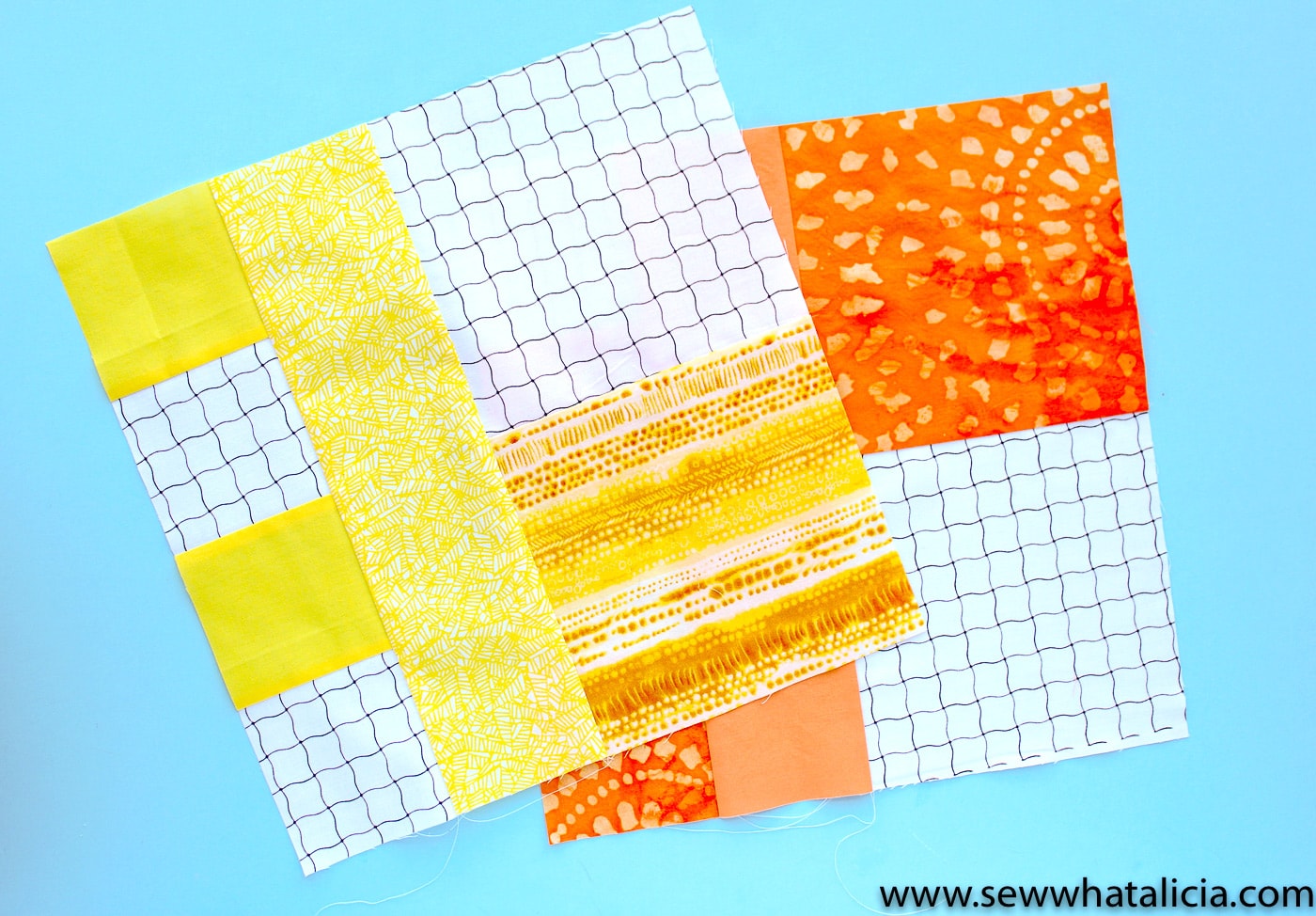 Now we are ready to cut the popsicle appliqués. Cut a square or use a scrap that is large enough for the popsicle and a smaller piece for the popsicle stick.
Then bond a piece of Heat N Bond to the back of each of the fabrics. Use your cutting machine or scissors to cut out the popsicle and popsicle stick.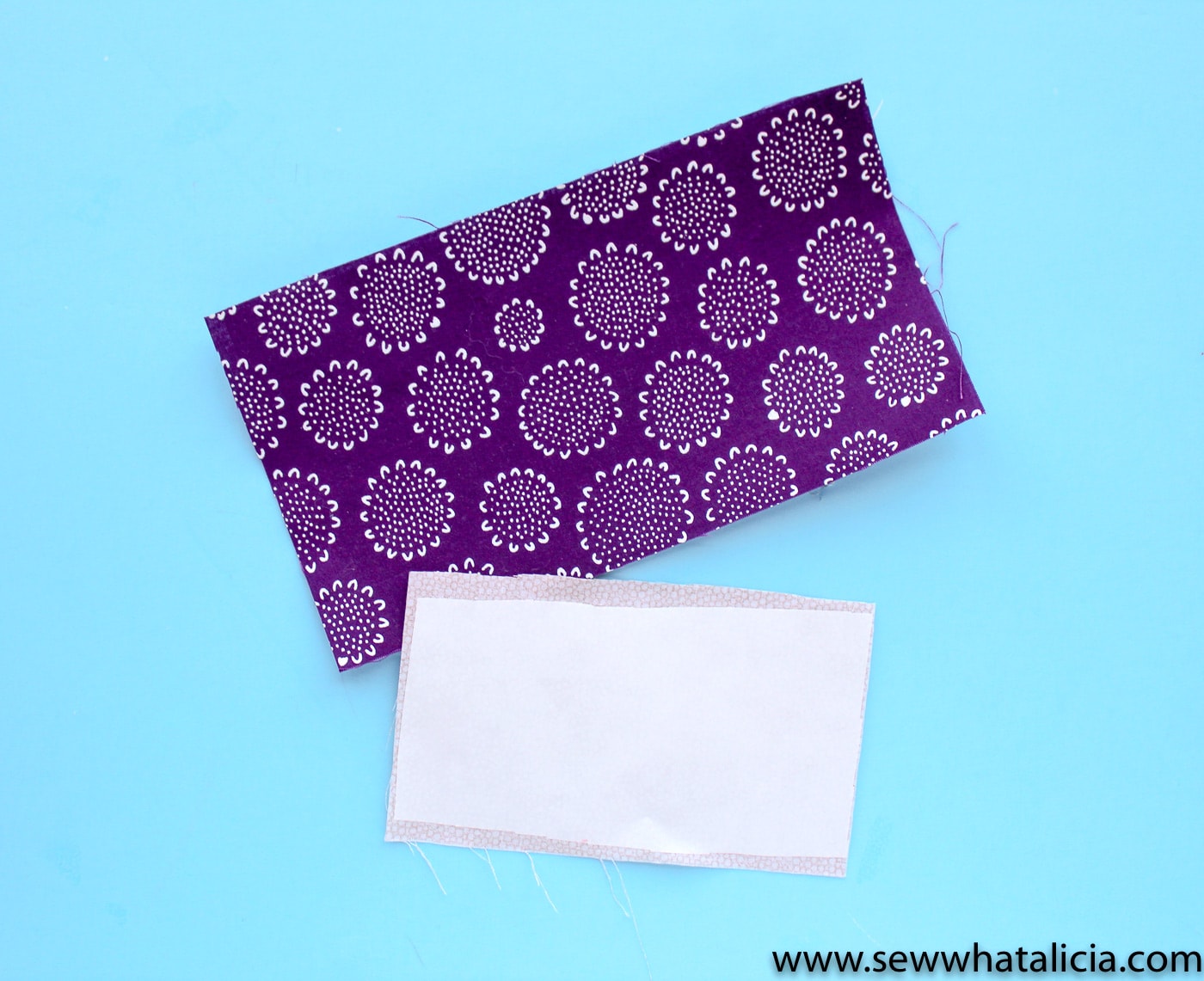 Use your favorite heat source to attach the popsicles to the front of your quilt block. Now you have a fun popsicle quilt block that you can add to a quilt or quilt it, bind it, and hang it on your front door to welcome all your summer visitors!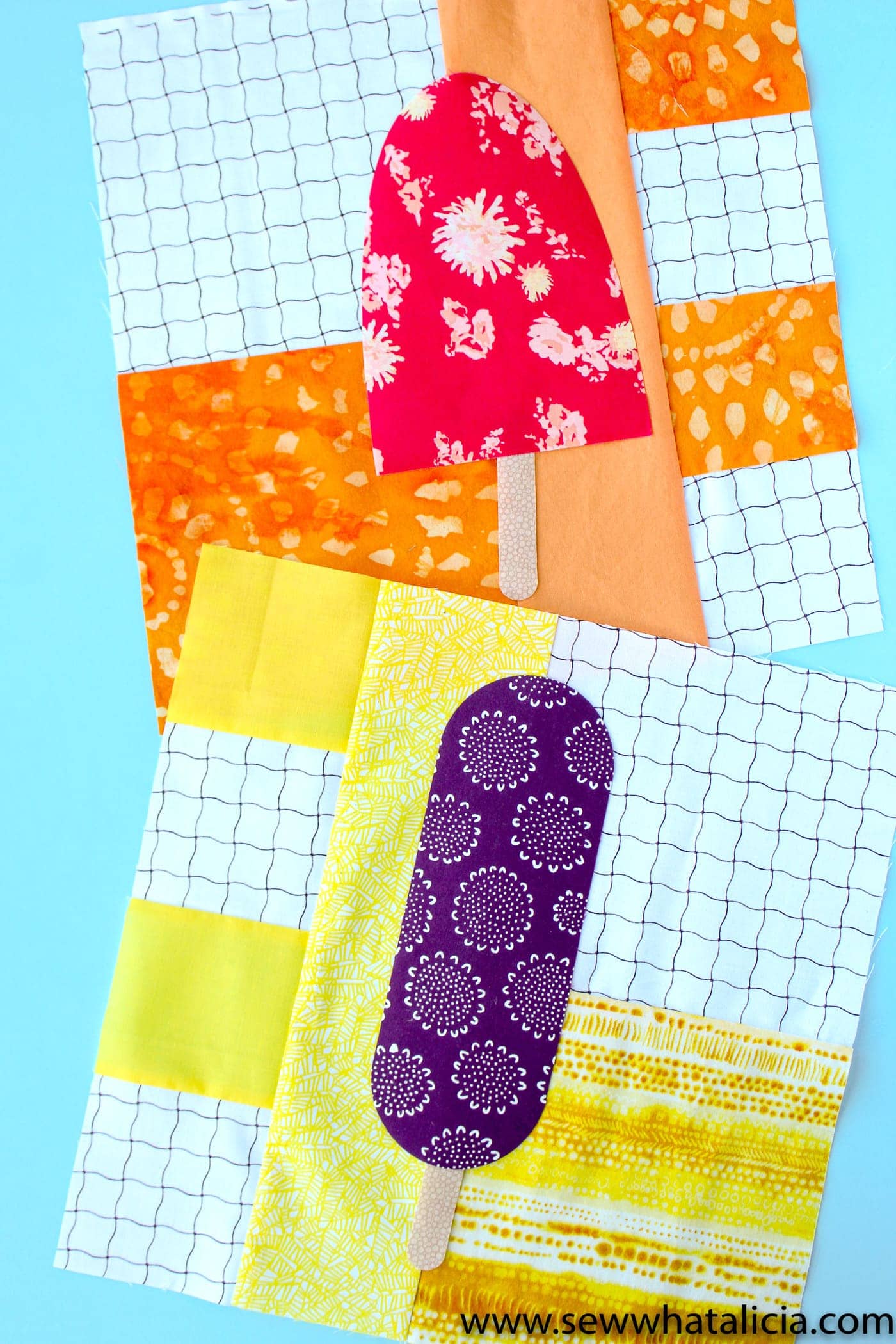 If you love summer popsicles be sure to check out Alicia's Terry Cloth Popsicle Sleeve Tutorial
About the Maker:
I am a wife and a mother and a jill of all trades! I love to sew and craft, I love yoga and running, and I am a hard working momma to two special boys! Most days, I can usually be found at the sewing machine or at yoga class…haha just kidding I am usually chasing my two boys around but I squeeze those other things in whenever I get a chance, which is not as often as I would like!
Connect with Sew What Alicia
Facebook // Pinterest // Instagram // Twitter // Youtube
You May Also Like:
Free Quilt Block of the Month Blog Series
Easy Charm Pack Quilt Tutorial