A few weeks ago, I asked some of my "blogging buddies" to create a few small sewing projects using Derby Day Fabrics. I absolutely LOVE the projects they came up with. They shared so many things to sew! From adorable mini quilts, dress patterns, travel sewing kits, and more.  Each one of these simple sewing projects is perfect for a bit of weekend sewing!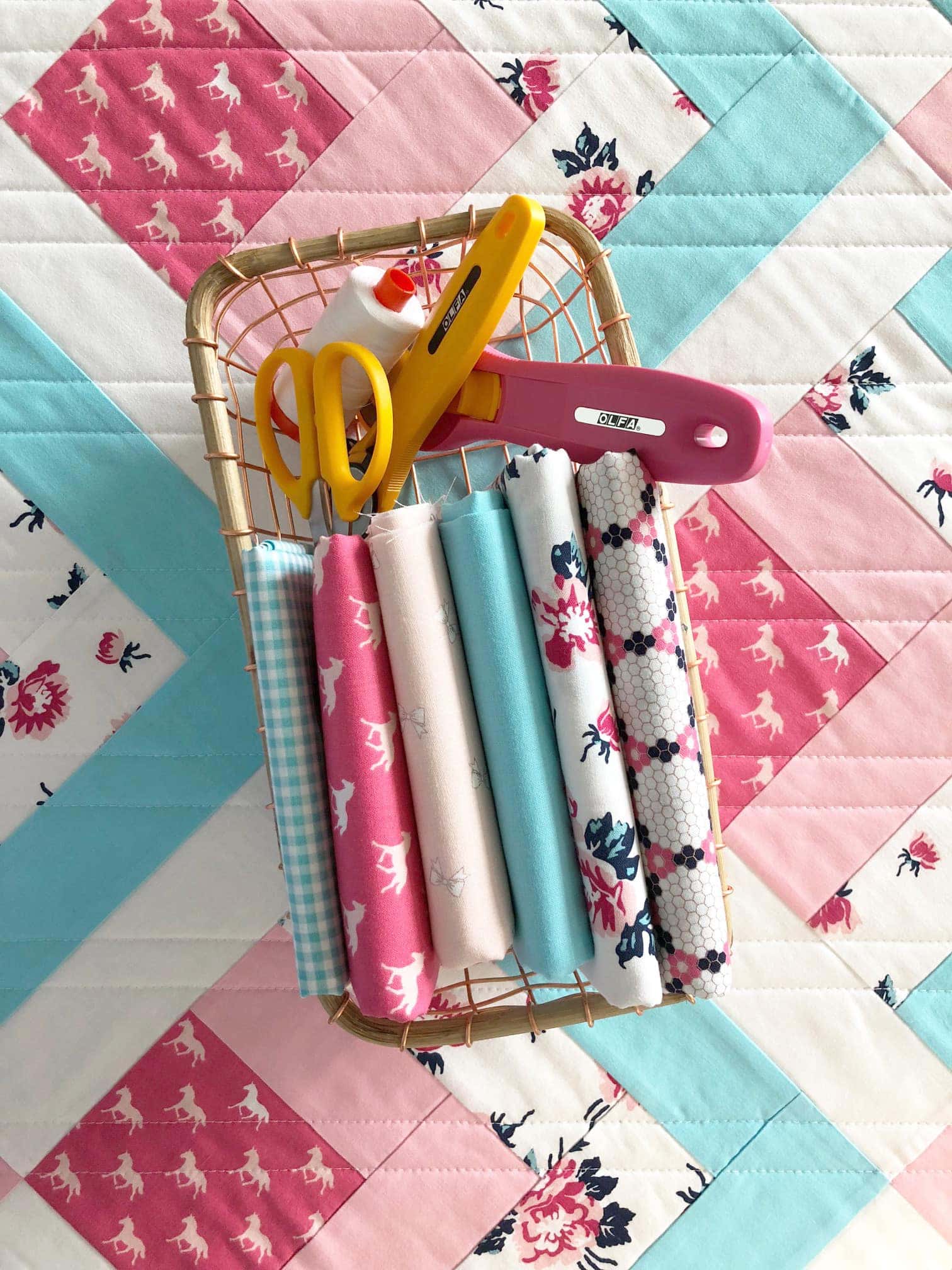 Small Sewing Projects (and a few mini quilts too!)
The Kentucky Derby is the first Saturday of May every year. In honor of the Derby this year, and since I had a Derby-inspired fabric line in stores, I thought it would be fun to do a little mini Instagram tour featuring some ideas of things to sew with the fabrics.
Table of Contents
I design fabric, but I am also a HUGE fan of so many styles of fabric, and constantly find myself looking for ideas of what to sew when I pick up a few prints from a new line of fabric. I hope that this post gives you lots of ideas and inspiration!
Ideas for Things to Sew
Since the blog tour took place on Instagram, I'm embedding their posts here so you can be sure to check out each of their Insta accounts. I'm also including a few extra photos of the projects for you to see for more ideas.
The thing that I love about this little "mini" tour is that each person came up with a different take on what to make.  Each project really showed off their personalities and style.  I mentioned before that all of these make for fun weekend sewing projects.
So if you've got some free time to spend with your machine this weekend… I'm just saying that you might want to give some of them a try!
"Must Make" Mini Quilts
First up we have Christopher of the Tattooed Quilter.  I first met Chris a little over a year ago at QuiltCon; since then I've discovered his fun, bright and modern take on quilting and have become a huge fan!
Christoper created a mini quilt using the pinks from the Derby line and mixed it in with a gorgeous solid turquoise from Riley Blake Designs. I did add a "pop" of turquoise to the line, but now I wish I'd added more.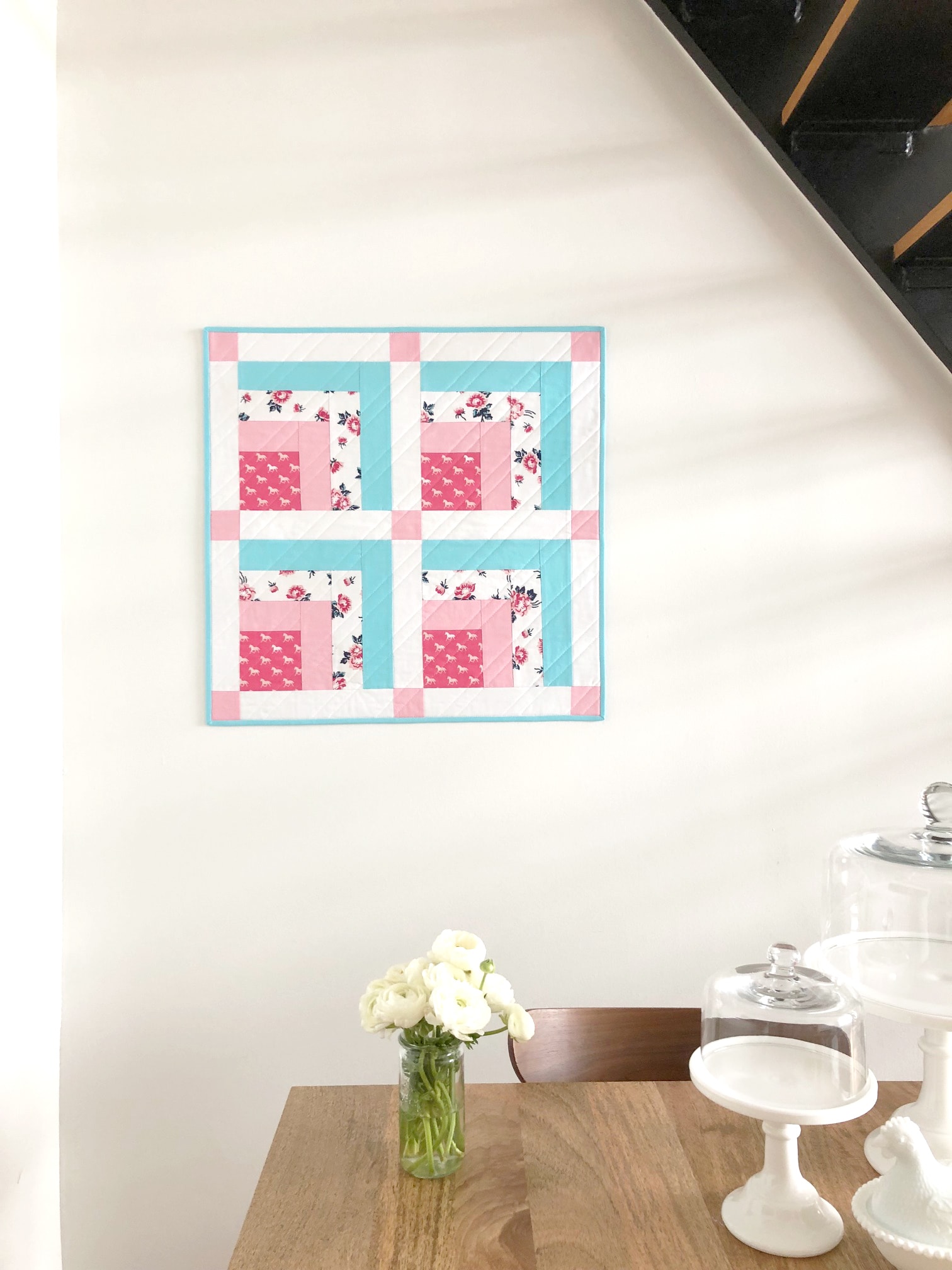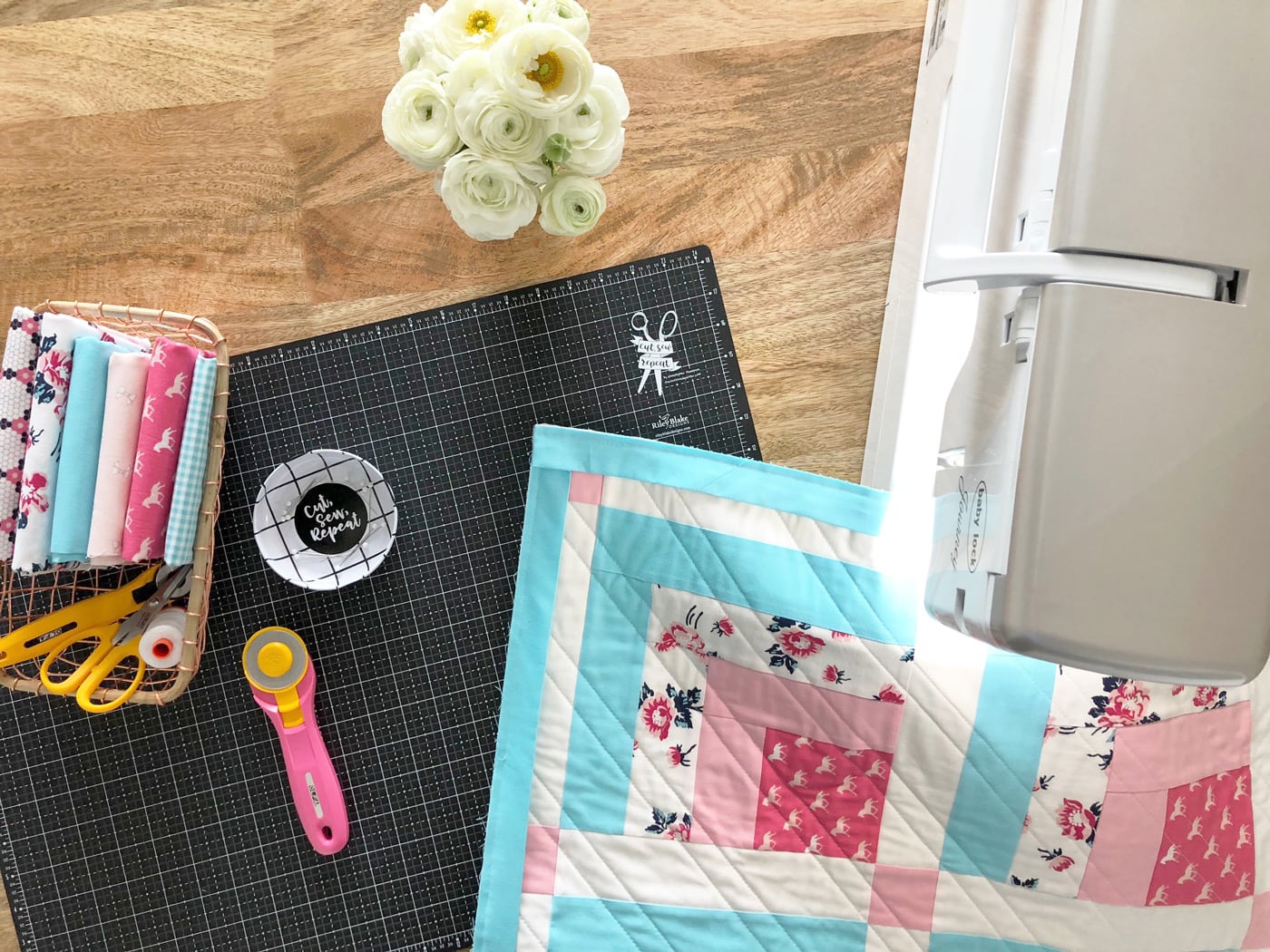 I absolutely LOVE the way the bright pink and the turquoise work together. It gives the line such a funny, summery, and fresh feel.  Christoper makes a lot of mini quilts and each one is a unique piece, almost like a mini work of art. If you visit his blog or his feed, you'll see what I'm talking about.
Dress Patterns for Girls
Elea Lutz, created this ADORABLE children's apron for the tour. She's sharing all of the details of the apron on her blog. I love how she created a horse applique for the front of the apron. She even added a bit of yarn for the mane.
My girls would have absolutely LOVED that extra touch when they were smaller. You can grab all of the details about the apron, on her blog HERE.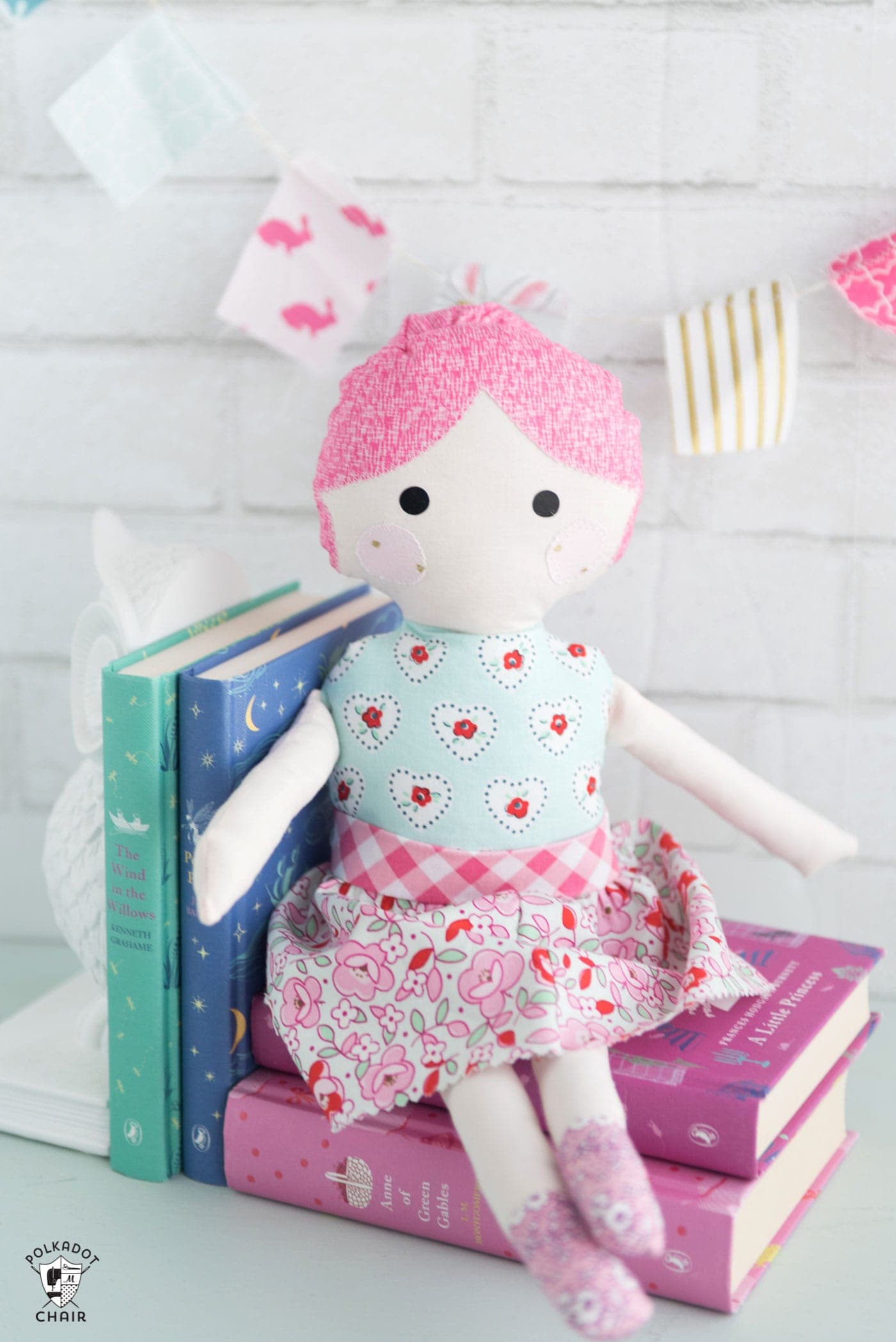 Elea is also a fellow Riley Blake Designer; her most recent line was called Hello Dolly and is absolutely ADORABLE!  I created this doll using her line; you can read about the doll and find out how to get the pattern HERE.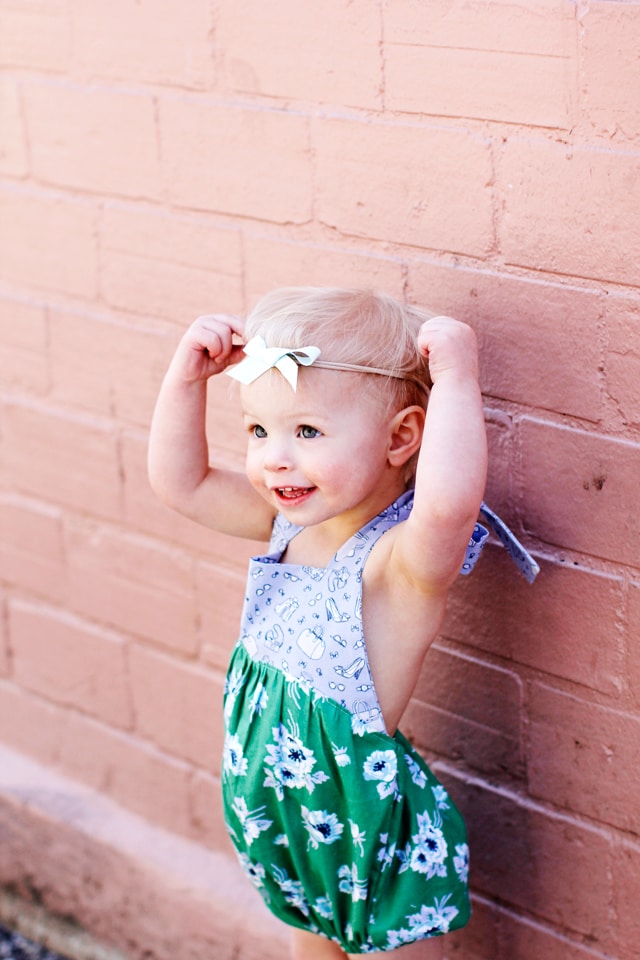 Kate stitched up this adorable Boho romper that is perfect for summer. She lives not too far away from me, and the summers have a tendency to be hot and humid. The romper she created is perfect for those long summer days.  I think my favorite feature might be the big bow on the back!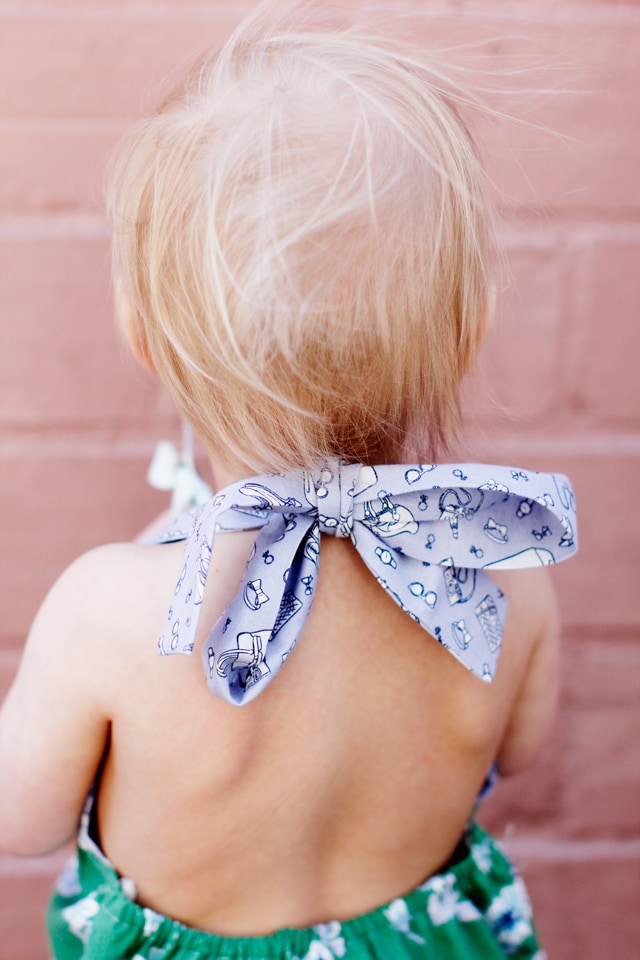 Derby Day Romper Pattern – See Kate Sew
I've followed Kate of See Kate Sew for a long time.  It's funny, I know her in "real life" but I also love following along with her and her family on Instagram. The first thing I thought when I saw the romper that she posted for the tour was "oh, her baby is getting so big!"  Isn't it funny when things like that happen?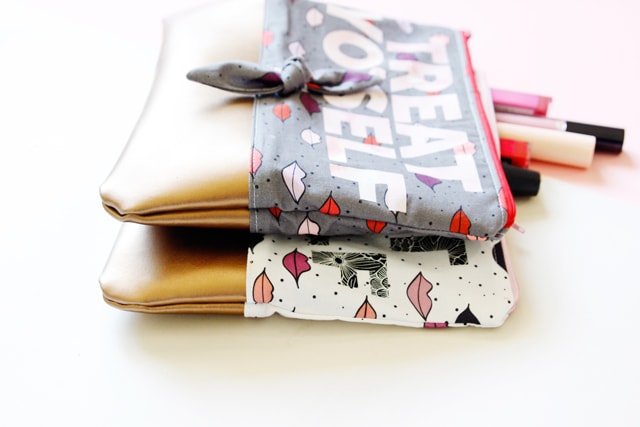 Kate's new fabric line, Kiss Me Kate hits stores this summer. It's inspired by all things girly, and I'm in LOVE. She's sharing a free tutorial to make the leather-bottomed zip pouches using the line on her blog, you can check it out here. 
Travel Sewing Kits to Make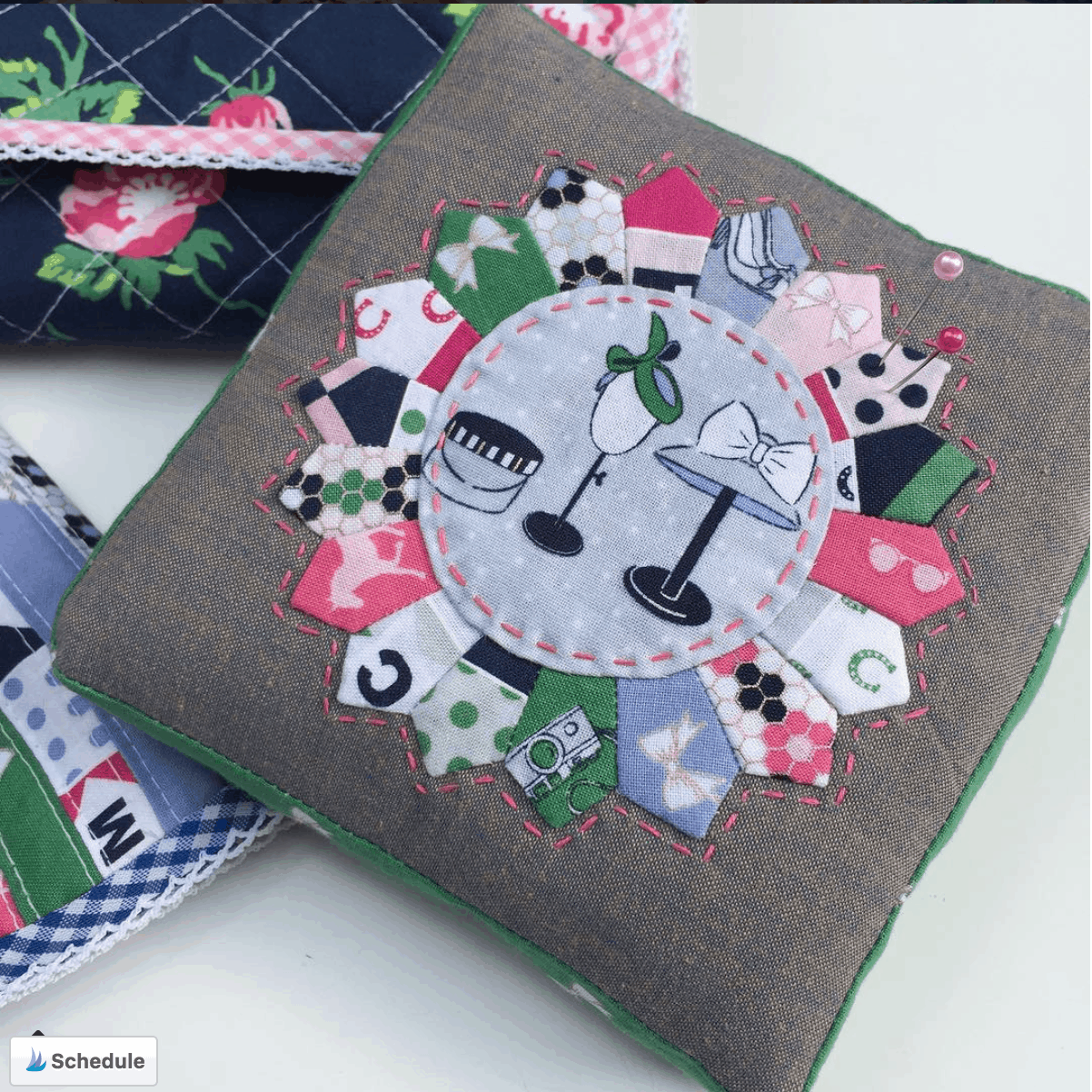 When I saw that Deidre of Quilty Obsession made, I gasped a little bit. That bow is to die for!   For her project, she stitched up a fun travel sewing kit, complete with a supply case and needlebook.
Also, can we talk about the fussy cutting on that Dresden block pin cushion?? So good! When I designed the line, I purposely put in lots of little details for people that like to fussy cut their fabrics. I love that she noticed that. I mean she even fussy cut the tiny Dresden blades!
She has an Etsy shop where she sells a lot of the things that she makes. I already bought the needle book for myself, so you can't have that! But there are lots of other amazing things for sale. To get all of the info about the case and needle book she made hop on over to her Instagram account. 
Travel Accessories to Make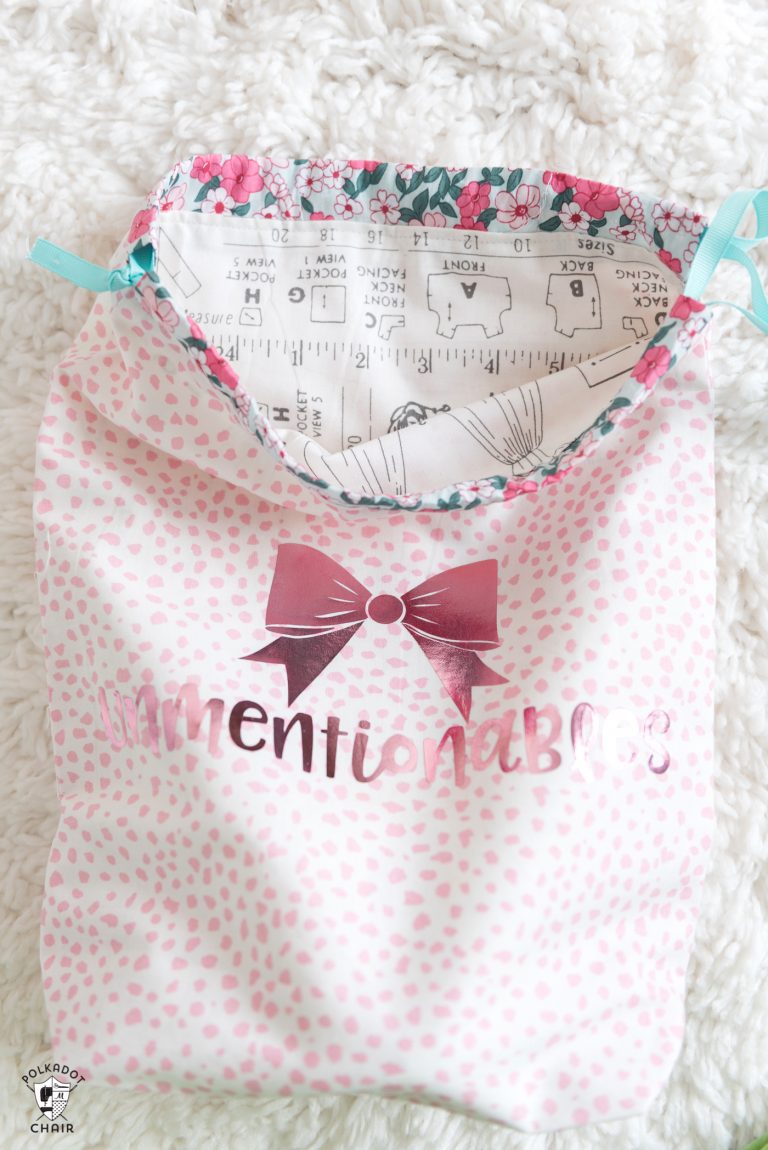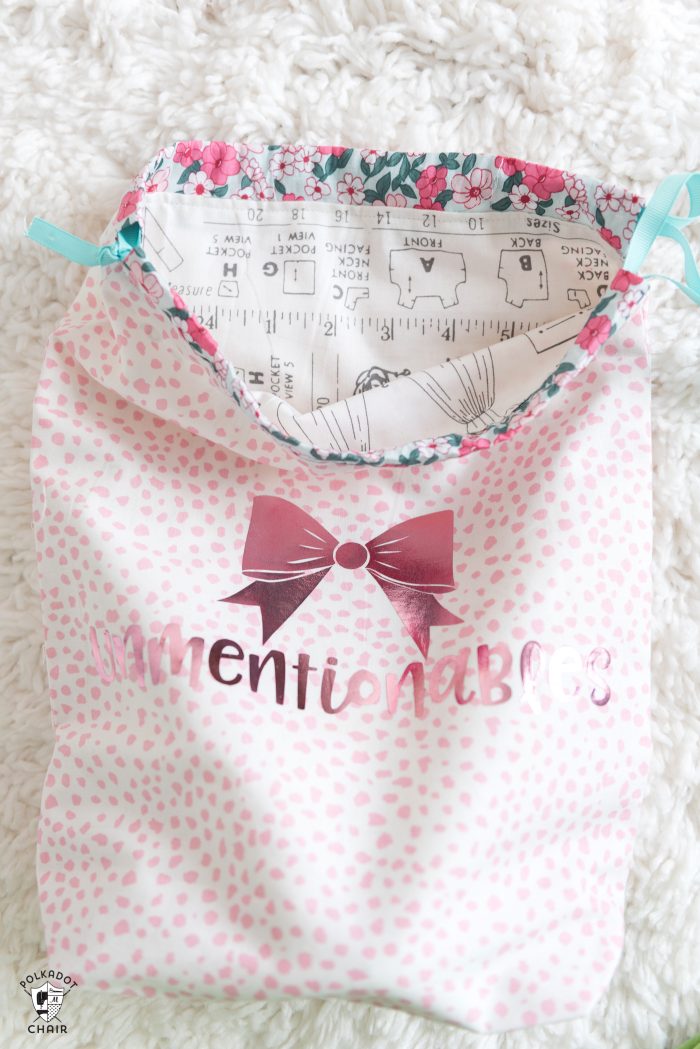 These simple reversible lined drawstring travel bags are one of my favorite things to make when I need a gift. They are easy to customize and are great for kids and grown-ups. Get the tutorial HERE.
Handmade Doll Ideas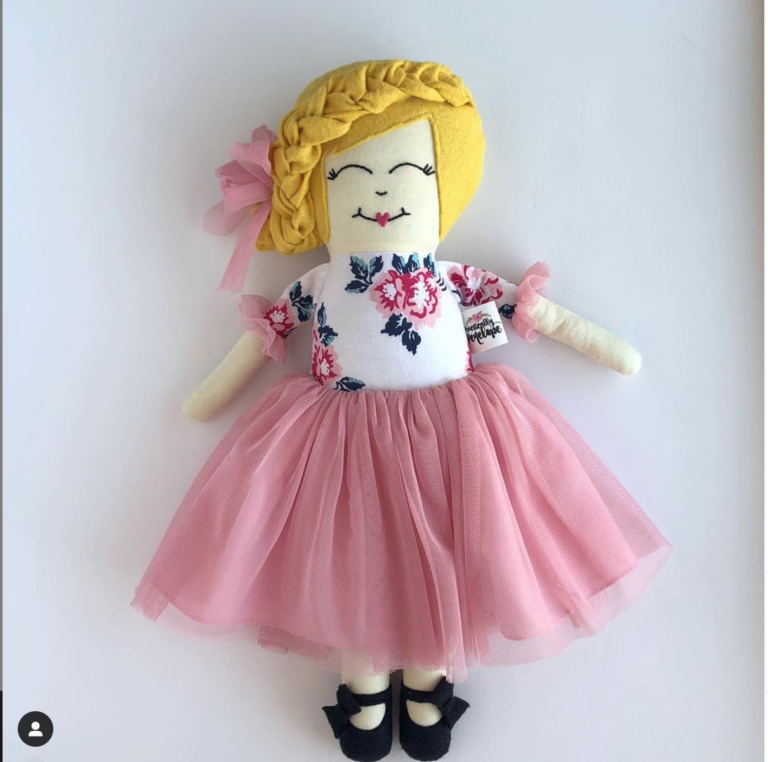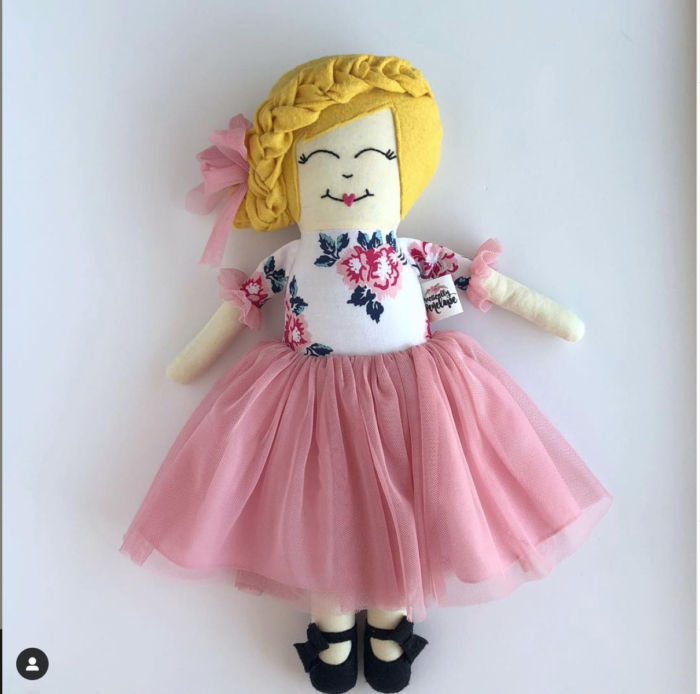 I "met" Ashley of Practically Penelope when she used some of my Wonderland fabrics to create the most ADORABLE stuffed bunnies and lambs last year.  For the blog tour, she created dolls all dressed up and ready to go to the Derby! I absolutely love the tulle that she used for the skirts on the dolls.
Other Small Sewing Projects you may also like:
Curved Zipper Pouch Sewing Tutorial