This pretty little velcro pouch tutorial from Simple Simon and company is perfect for Holiday gift giving! Just stitch one up, fill it up with goodies, and gift away!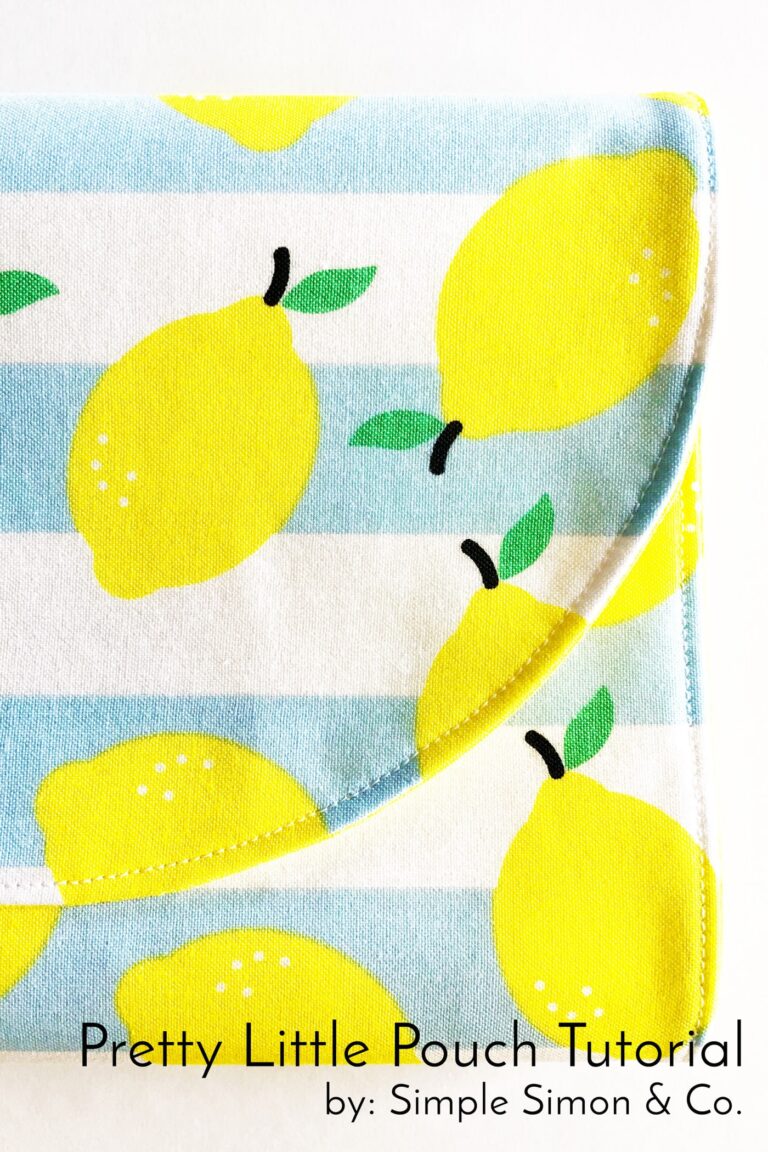 Hi! I'm liZ from over at Simple Simon and Company and today I'm excited to share a pretty, little gift pouch tutorial with you.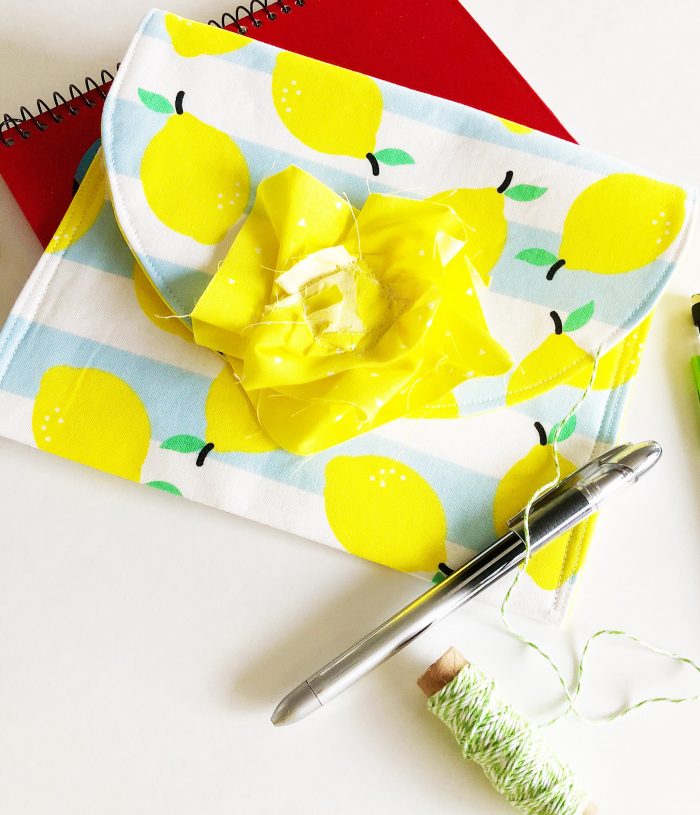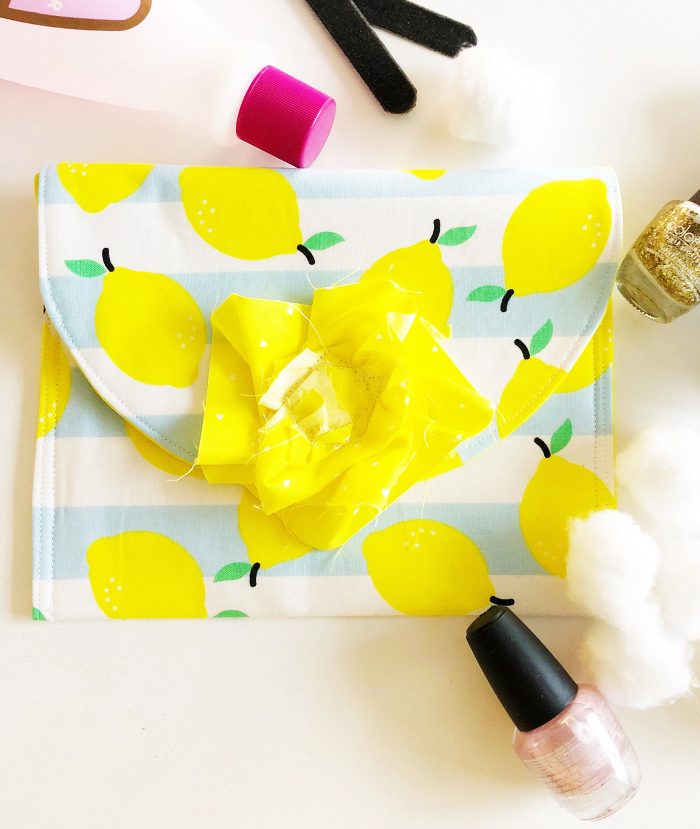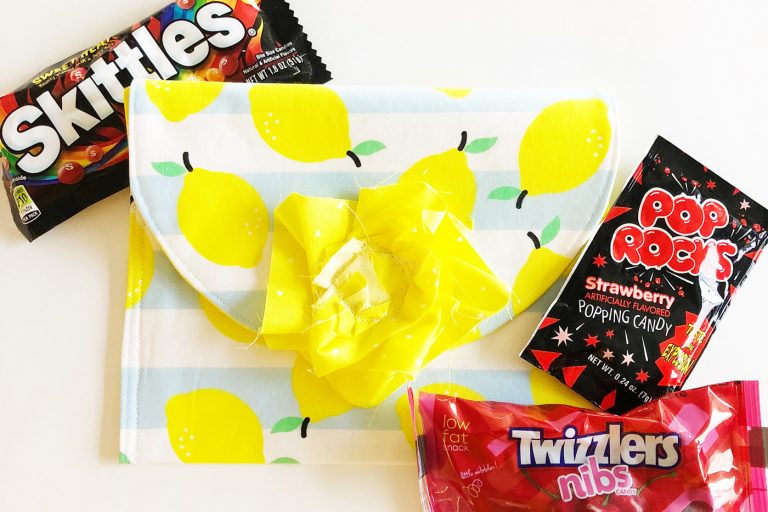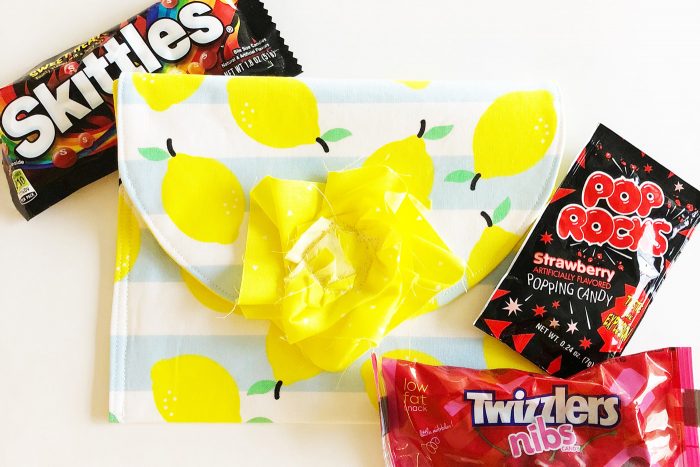 This pouch is perfect for those just starting to sew…especially teen girls who want to make handmade gifts for the holidays! (And they look super cute filled with a few favorite things as well!)
Pretty Little Pouch Tutorial
Here's what you will need to make these pouches: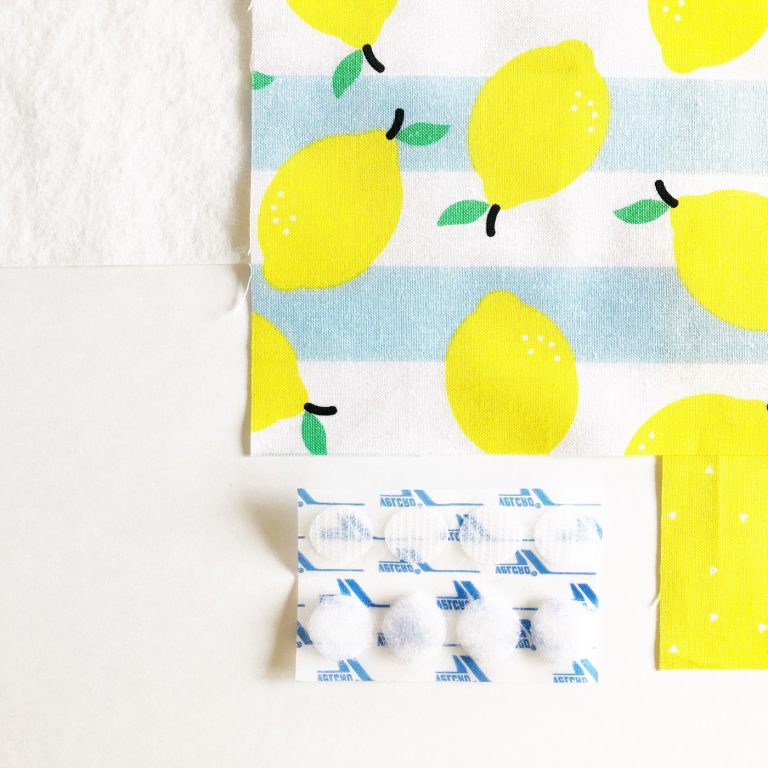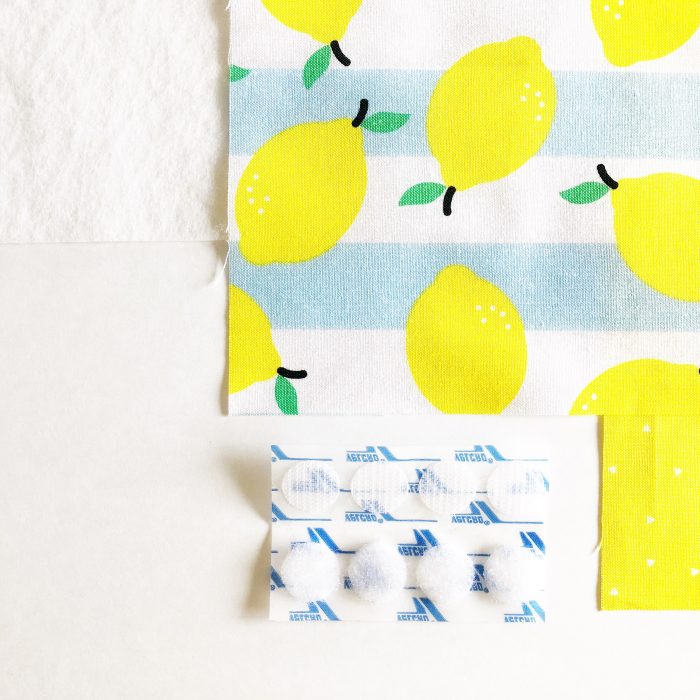 *2 coordinating fat quarters (You can actually make 2 of these pouches using your 2 fat quarters!)
*Iron-on Interfacing
*Velcro
*Your usual sewing supplies…scissors, sewing machine, pins, etc
And here is how to put them together:
#1. Cut each of your pieces of fabric and your interfacing to be 8 and ½ inches wide and 18″ long.
#2. Iron your interfacing on to the wrong (back…unprinted) side of your exterior fabric.
#3. Using something round, like a mixing bowl, round the top edge of both pieces of fabric. Do this by placing the bowl at the top of the fabric, tracing around the arch with a pencil, then cutting along the newly drawn line.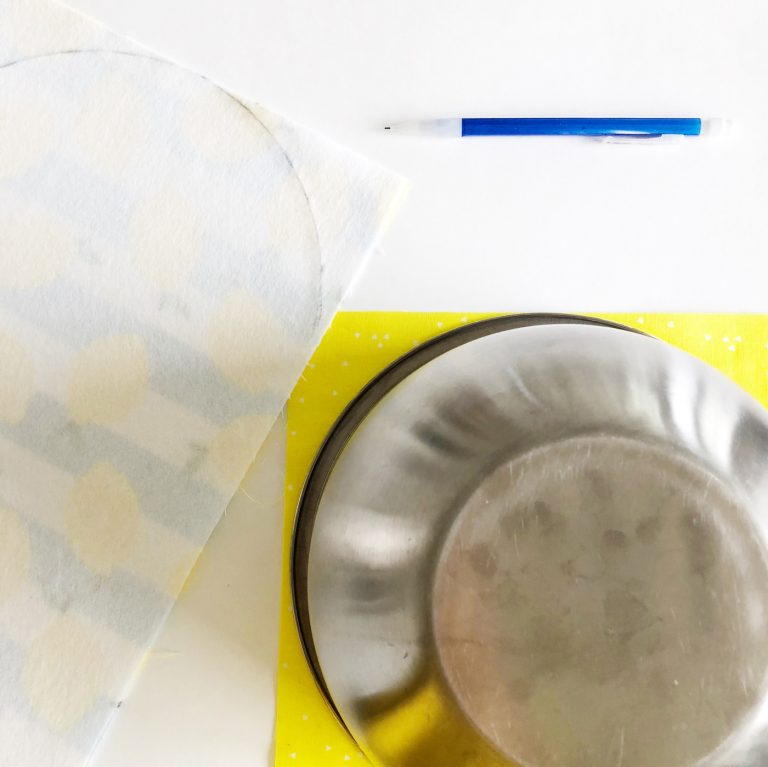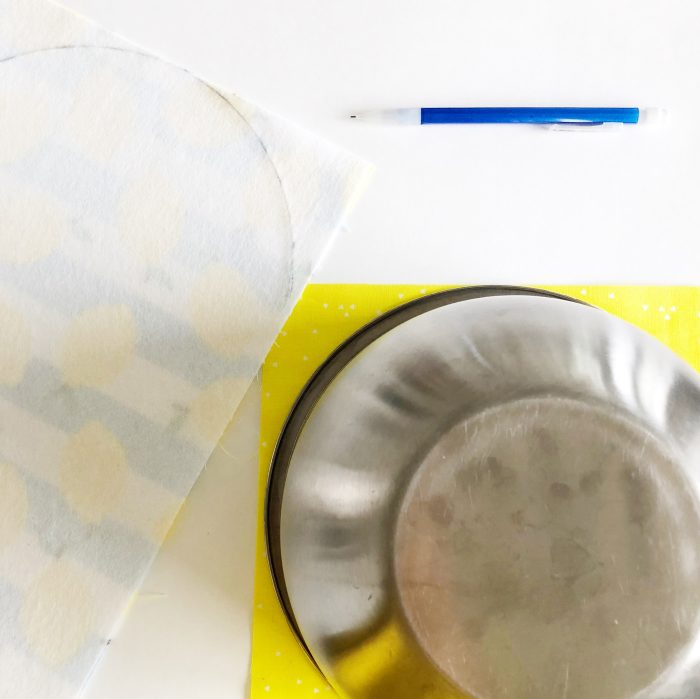 #4. Place your exterior and interior fabric on top of one another with right (printed) sides together. Align the arch and the sides. Pin.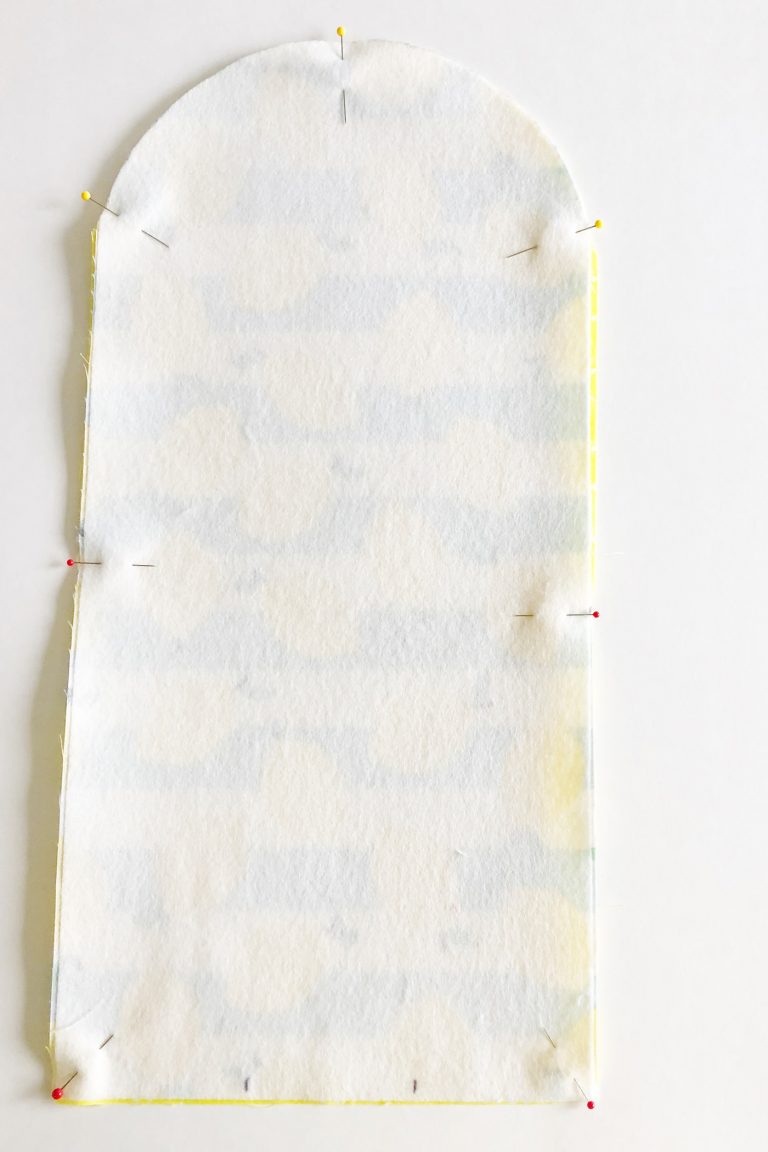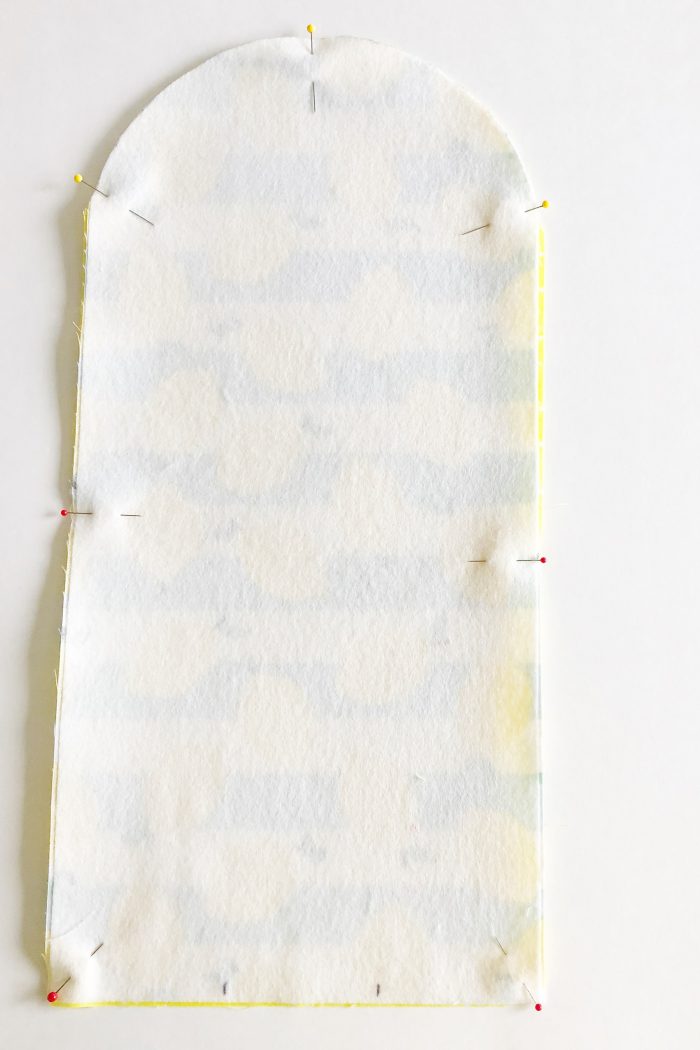 #5. Sew around the entire perimeter of the pouch. Begin on the short flat side and leave a two-inch opening so you can flip your pouch right sides out. (You can see in the photo showing the pins that I have marked the opening on the bottom of my pouch with a pencil.)
#6. Using the opening at the bottom of the pouch flip your pouch right sides out and iron.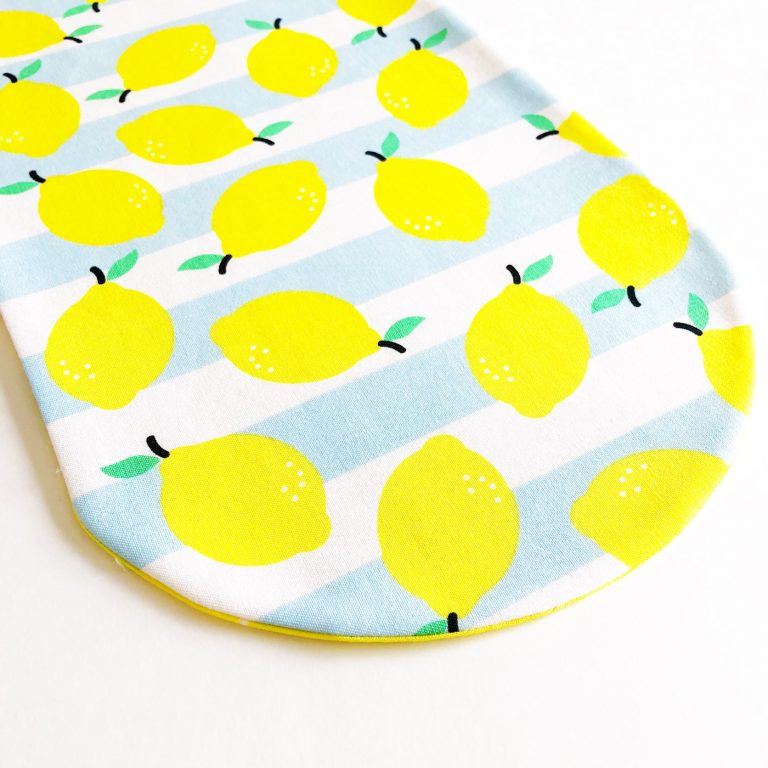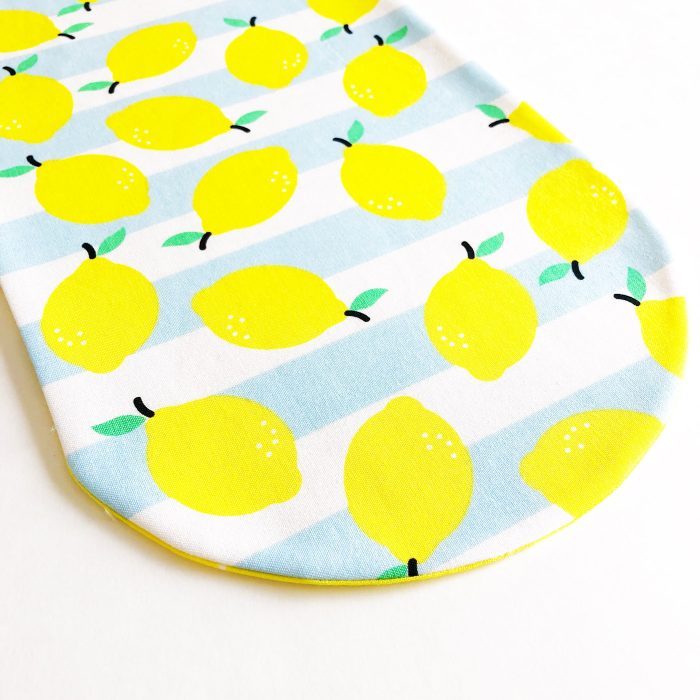 #7. Topstitch around the entire perimeter of your pouch. (Topstitching will close that opening you used for flipping the pouch right sides out.)
#8. Fold your pouch in thirds with the rounded end overlapping the flat end. Mark where you would like to place your velcro. Unfold. Stitch velcro in place.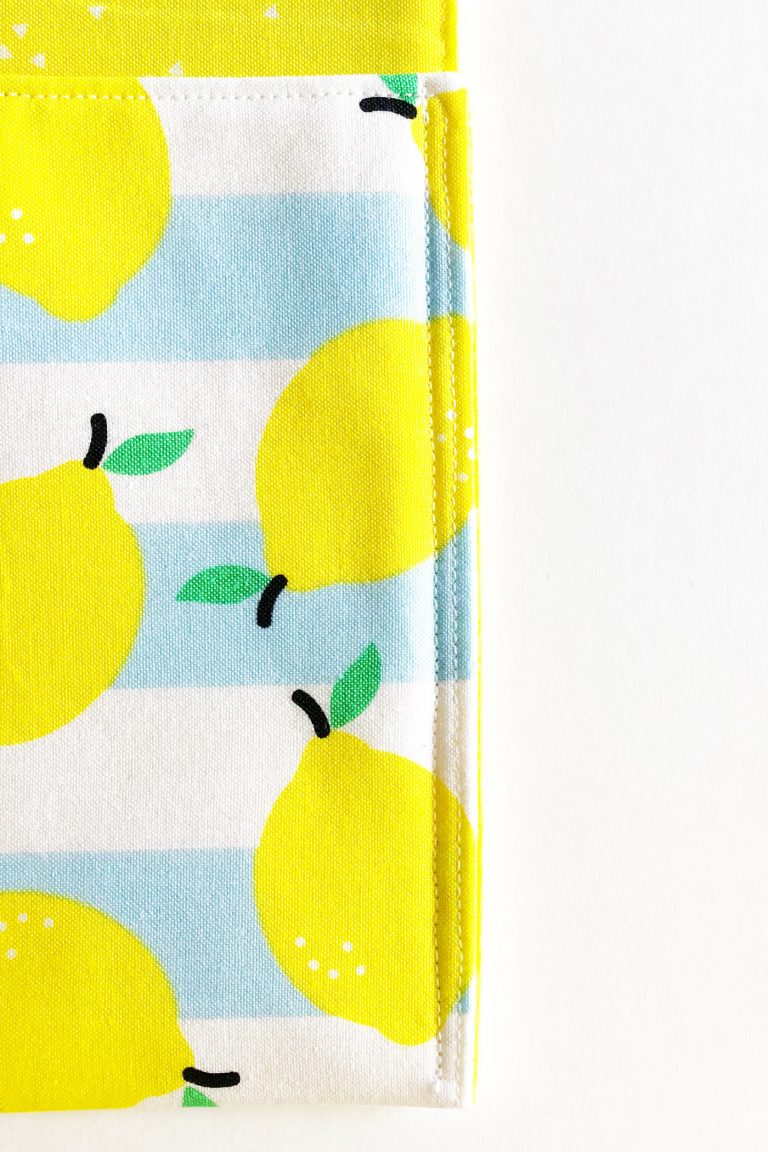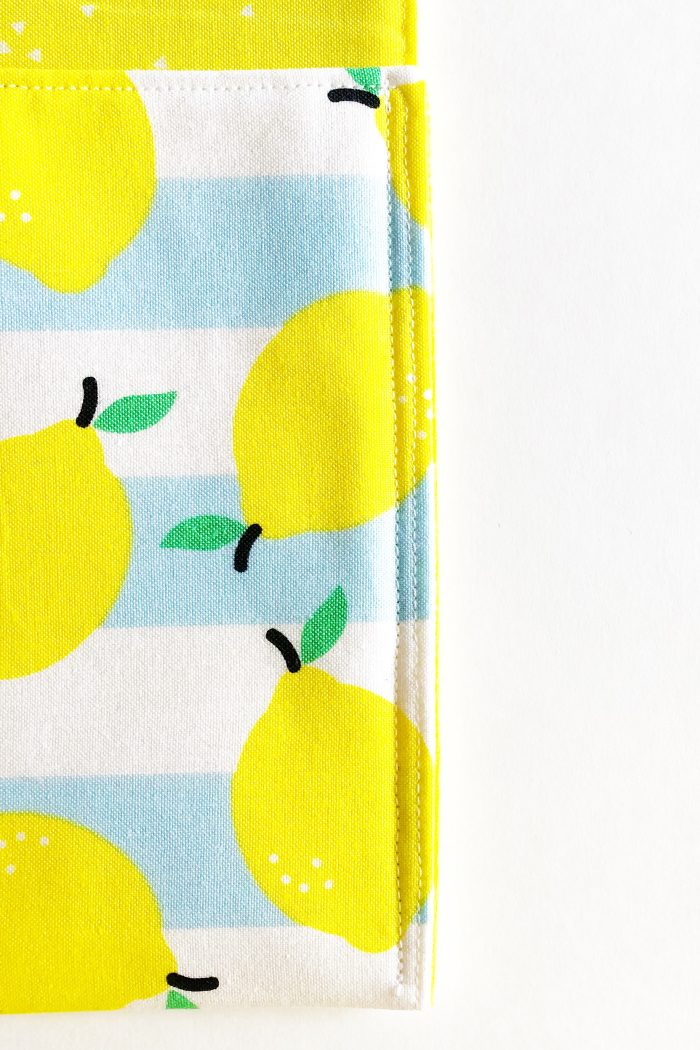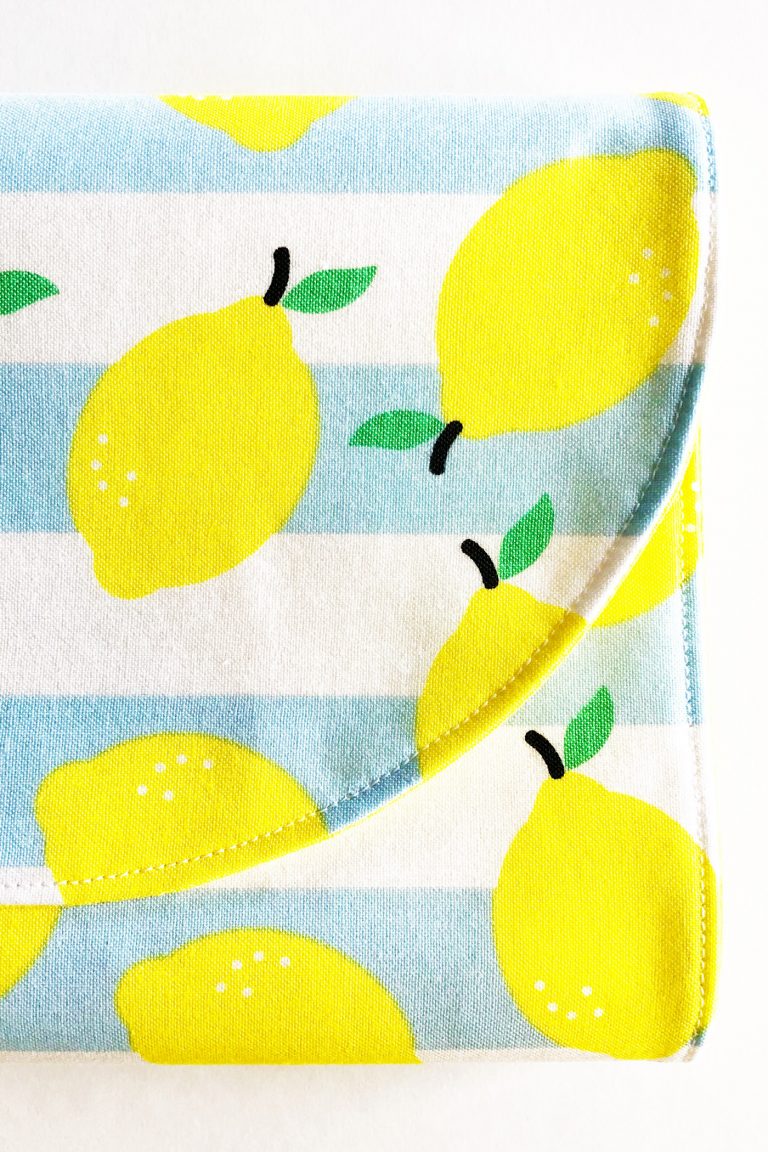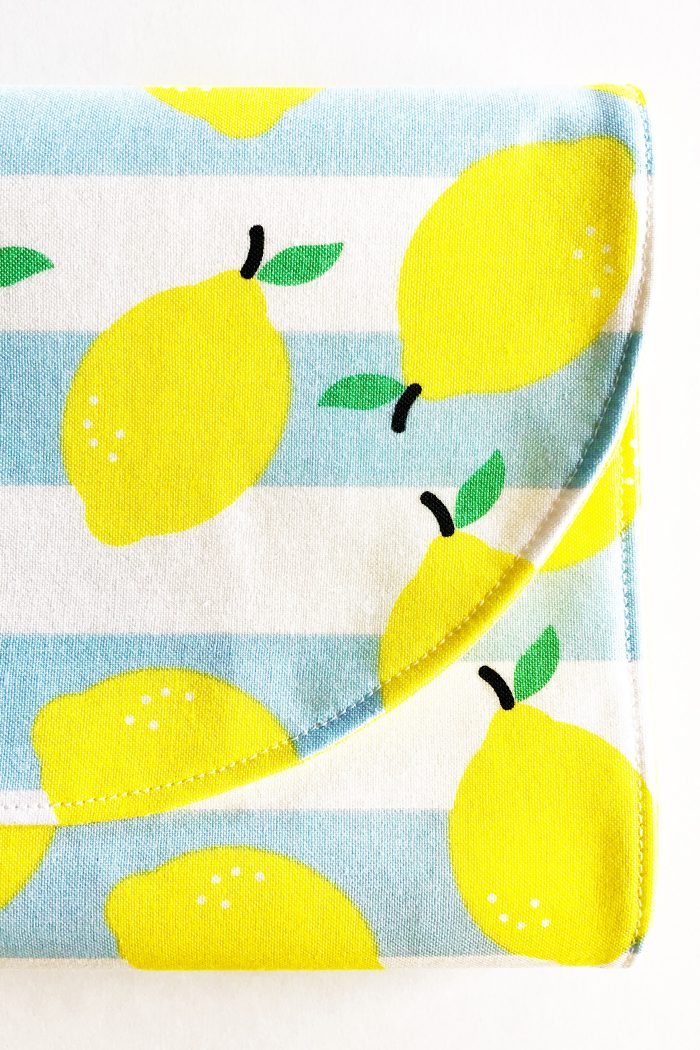 #9. Refold pouch. Making sure your velcro still aligns and then pin the bottom flat fold into place. Stitch along each side to create your pouch remembering to backstitch at the beginning and end of each side. (NOTE: Do not sew the top flat to the sides! Open the top flap up before you start sewing.)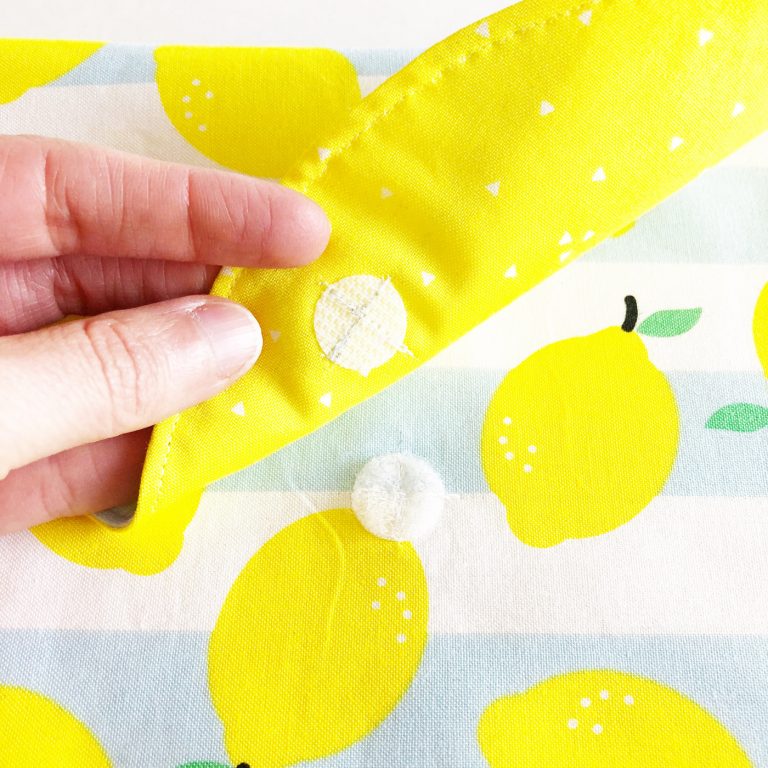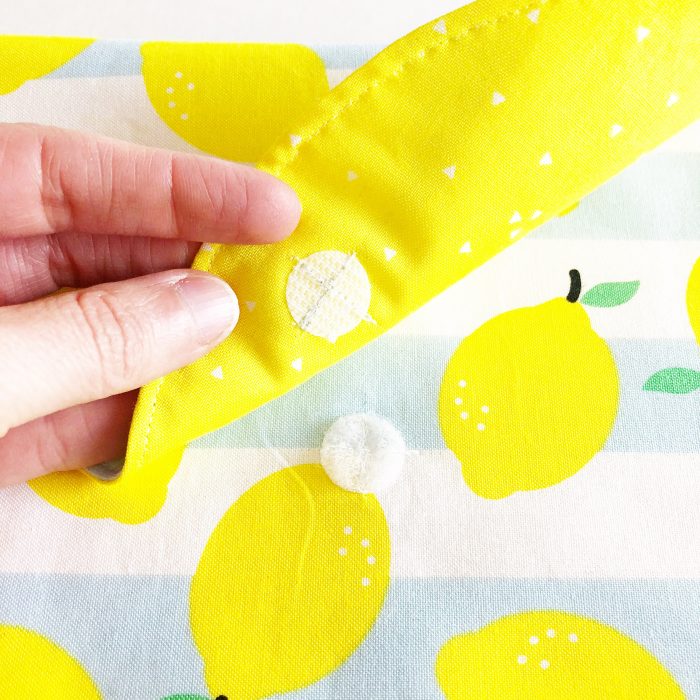 #10. Fold the top flap down to close your pouch using your velcro and you are all done….unless….you want to sew a decorative something something over the top of your velcro stitching. I added a simple fabric flower to mine, although my daughter wants to put iron-on patches on hers….
All that is left to do now is to fill them with fun items and give them away!
Happy gifting!
About the Maker:
We are Elizabeth and Elizabeth, two girls who married brothers and ended up with the exact same name. We are also the same age, both former school teachers, have the same number of children, live in the same county, have dogs rescued from the pound, and share a love for sewing, quilting and the art of homemaking.
Together we blog over at Simple Simon and Company where we get the opportunity to share tips, tricks, tutorials, recipes, and thoughts with our readership.
More Fun Projects from Simple Simon & Co: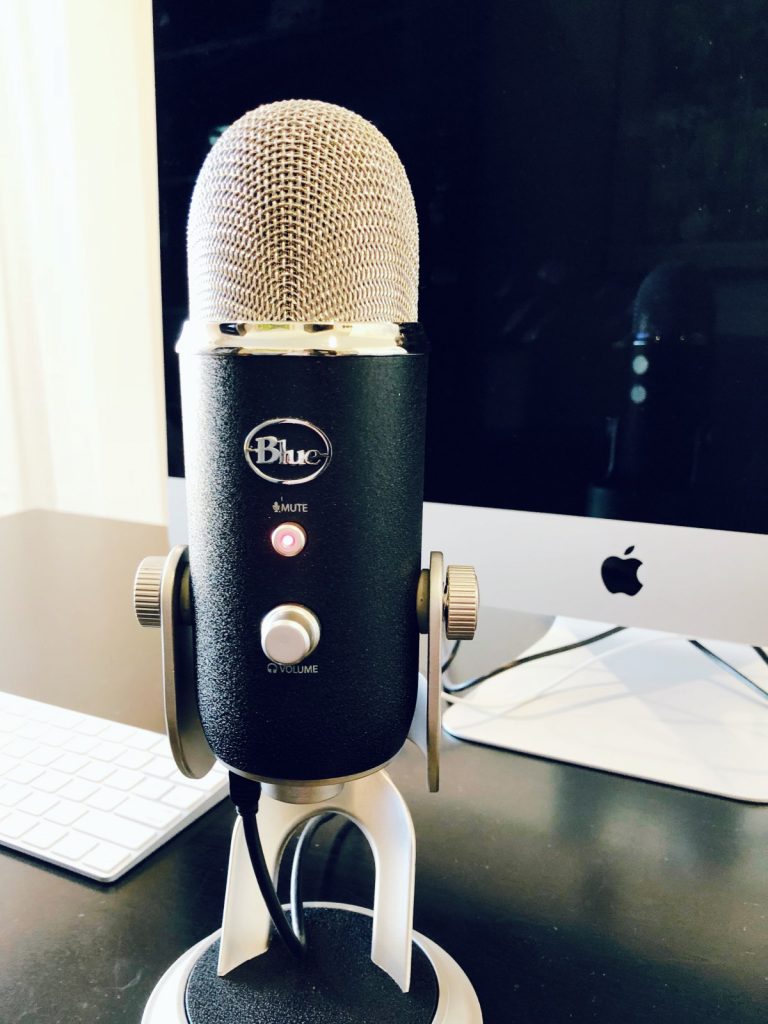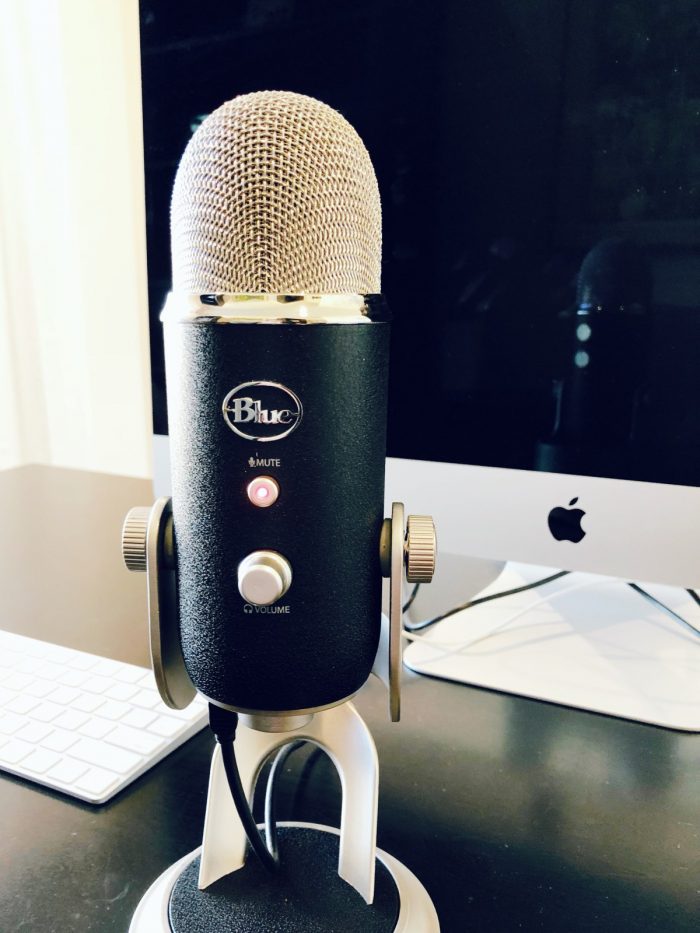 They have recently started a Podcast! It's all about Quilting and the Stories behind the quilts! You can find out more information here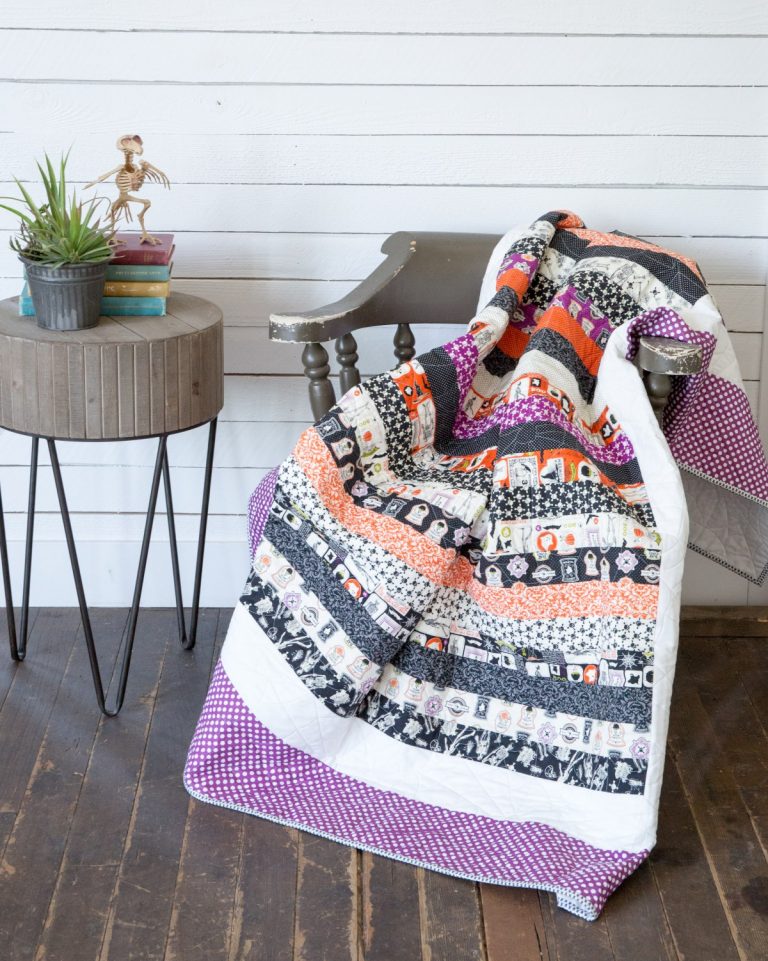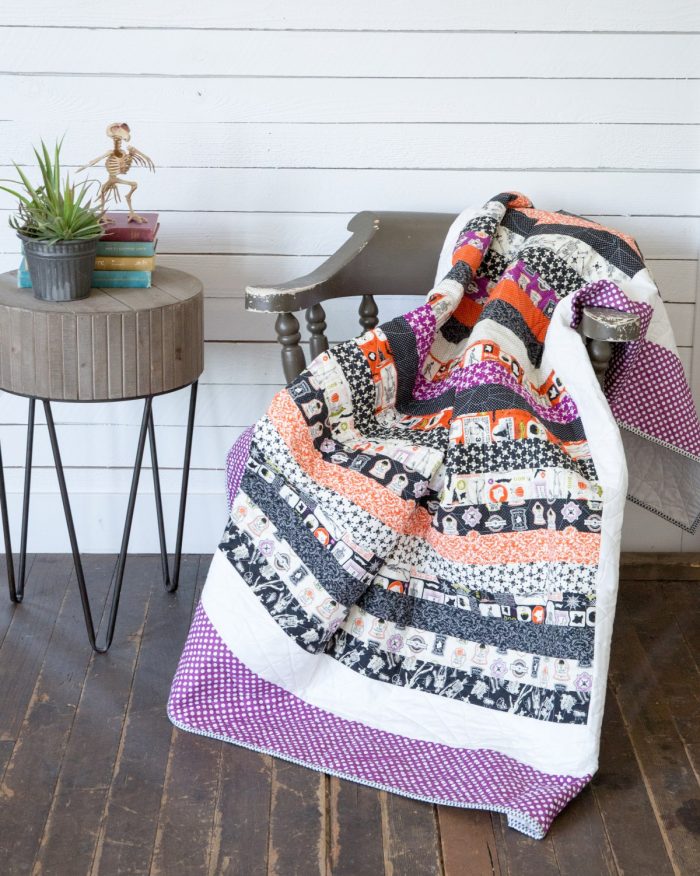 Halloween Strip Quilt Tutorial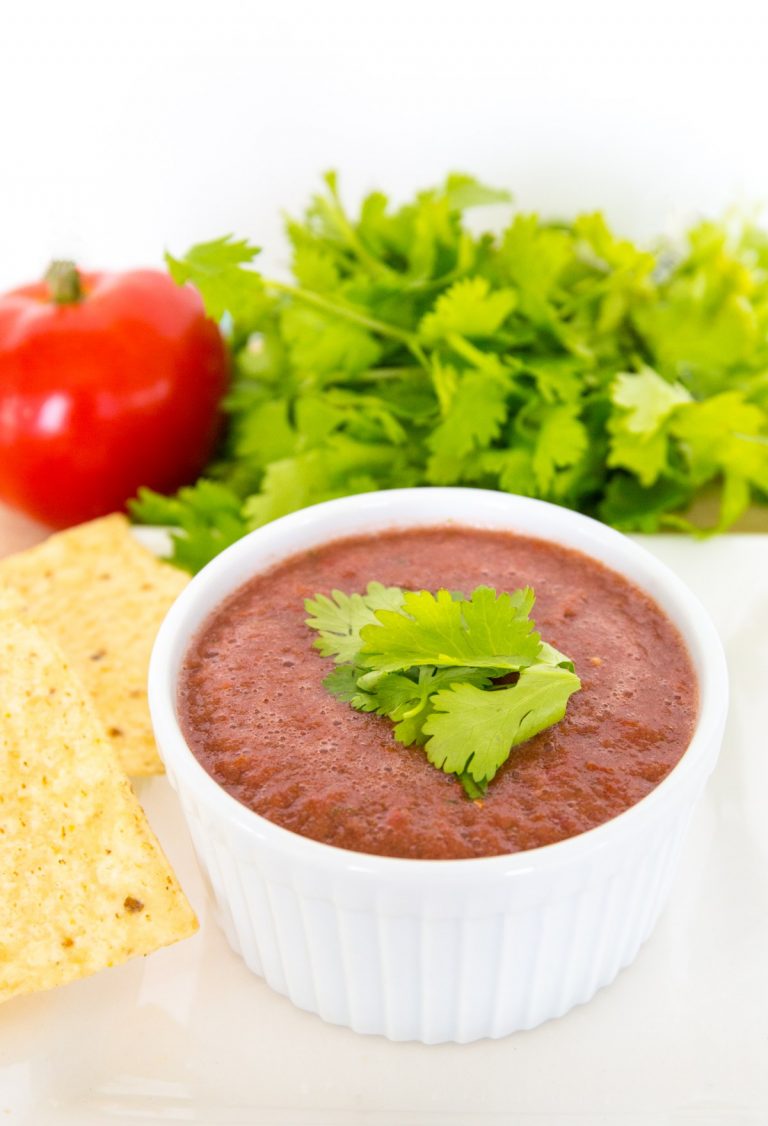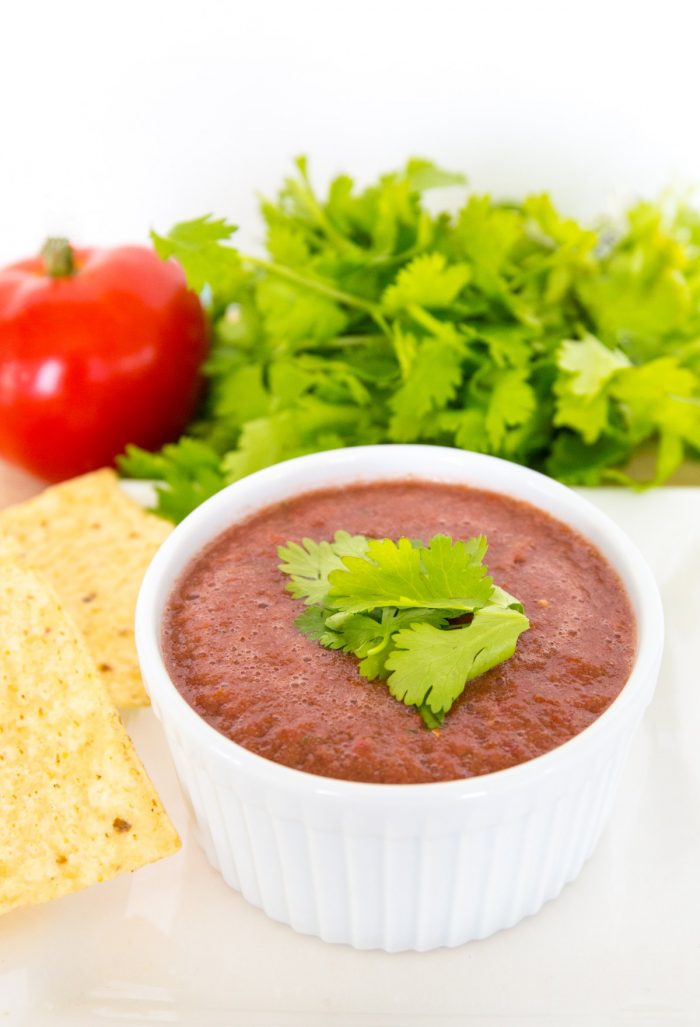 More Gifts to Sew:
Farmhouse Style Hanging Kitchen Towel Tutorial