Wish your friends and family a "tangle-free year". Package up a set of cord wraps or a hairbrush with our free printable tags to create a clever and easy DIY gift!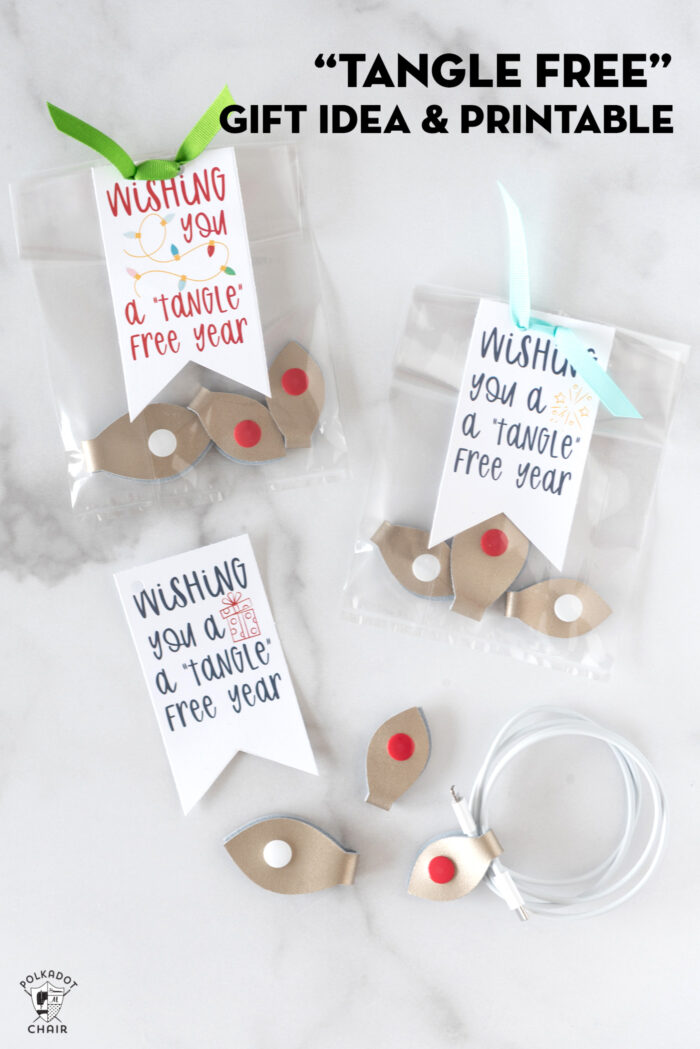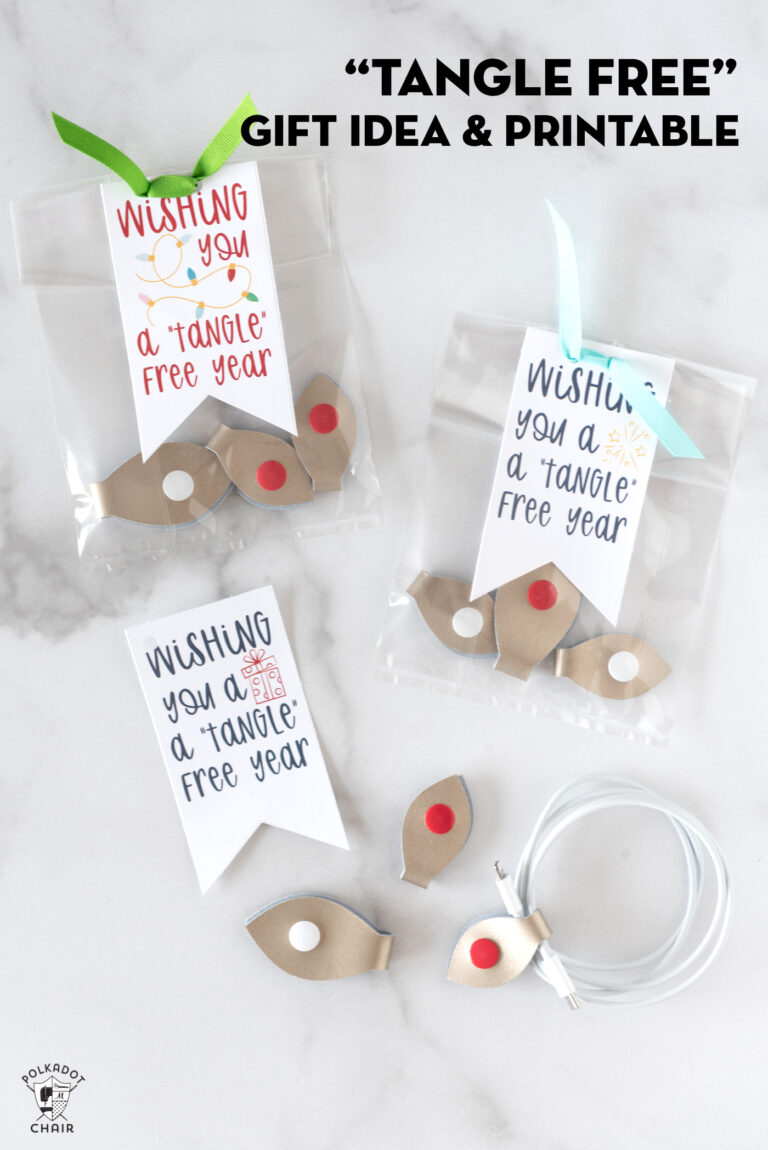 The year is coming to a close. I can't say I'll be sad to see it go. As far as years go this one has been full of "tangles".
Table of Contents
As I was thinking about what I'd like to gift to our neighbors and friends this year I kept thinking "I just want them to have a good year next year". I started playing around with the "best wishes next year" idea and stumbled on the idea of having a "tangle-free" year!
I love a good pun, and I love punny gifts! So I've created these cute "Wishing you a Tangle Free Year" gift tags.
I'll be gifting these with a New Year's themed tag, but I've also included tags in the printable for Holiday & Birthday themed tags.
What to Put in the Gift Bags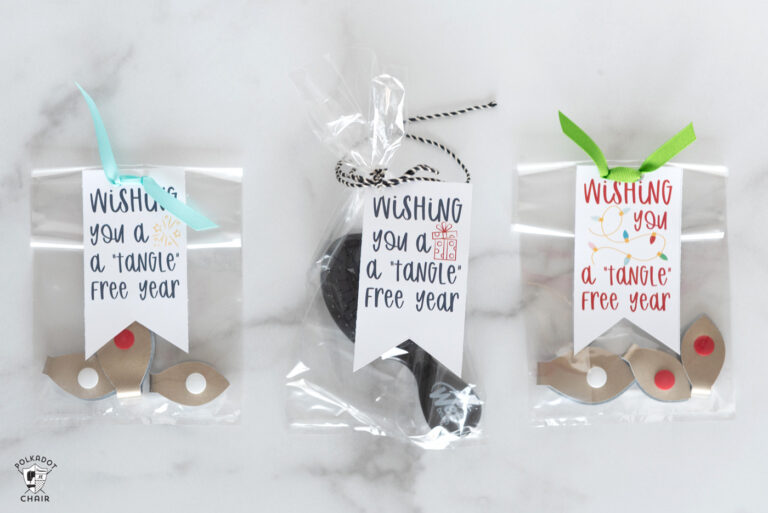 Tag Options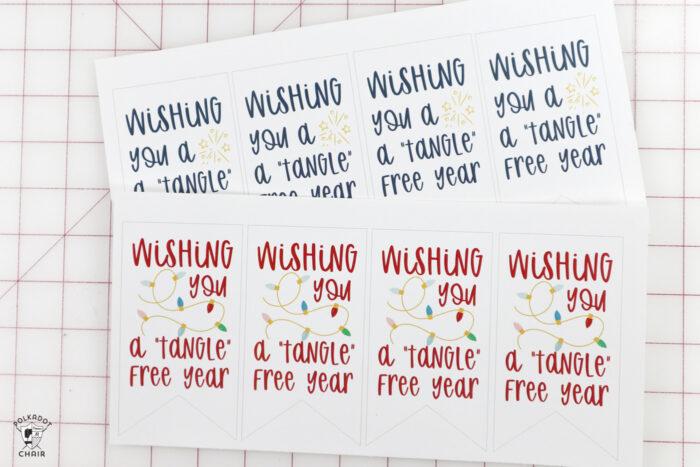 In the download you'll find 3 different styles of tags.
Christmas Themed
New Years Themed
Gift Themed (perfect for a birthday)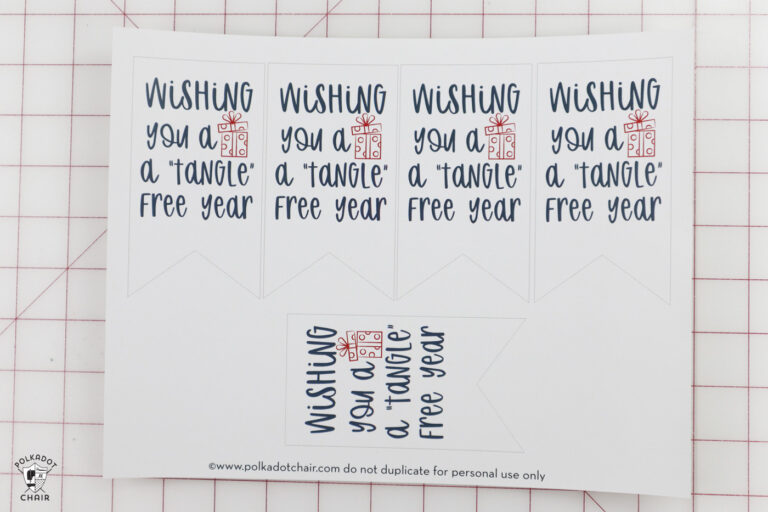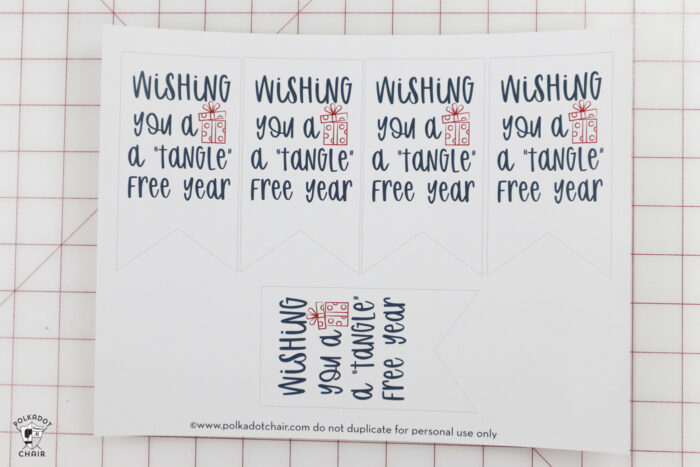 How to Download the Printable Tags
How to Get the Printables. You can get a copy of the printable featured in this post in our Printable Library. Access to the library is for our Newsletter subscribers, and subscriptions are FREE. Please follow the instructions to obtain the printable. PLEASE READ the instructions on that page. Note: Printables in the library may not be sold or used for commercial purposes.
How to Package the Gift
You'll need:
Printable Tags
Clear cellophane bags
Hole Punch
Ribbon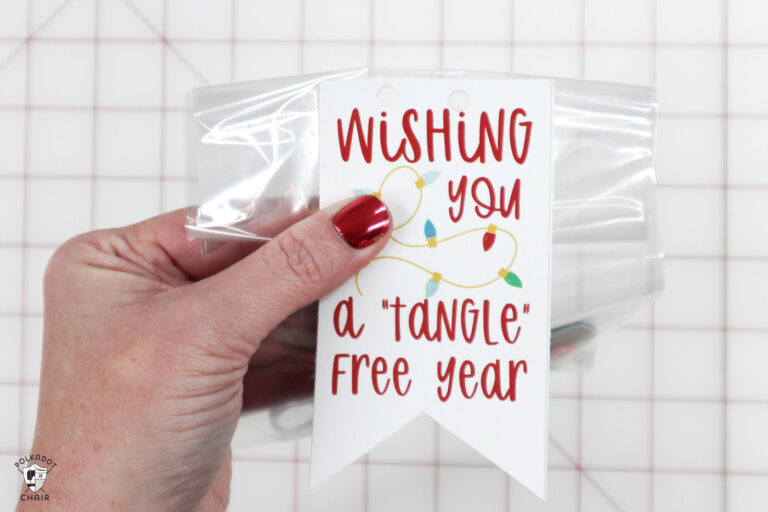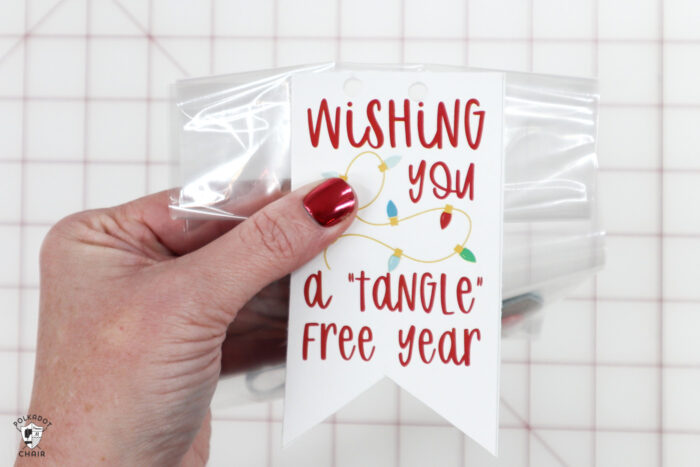 Place a set of cord snaps in the cellophane bag. Fold over the top edge twice. Place the tag on the bag. Punch two holes in the top of the bag/tag centered about 2″ apart.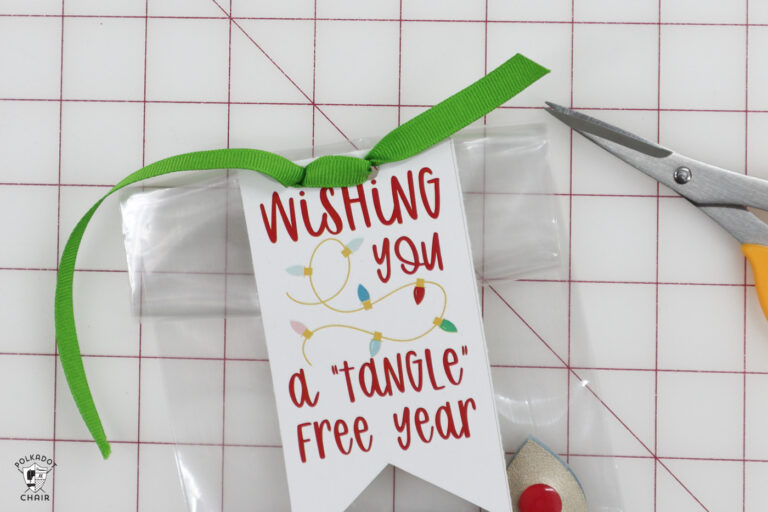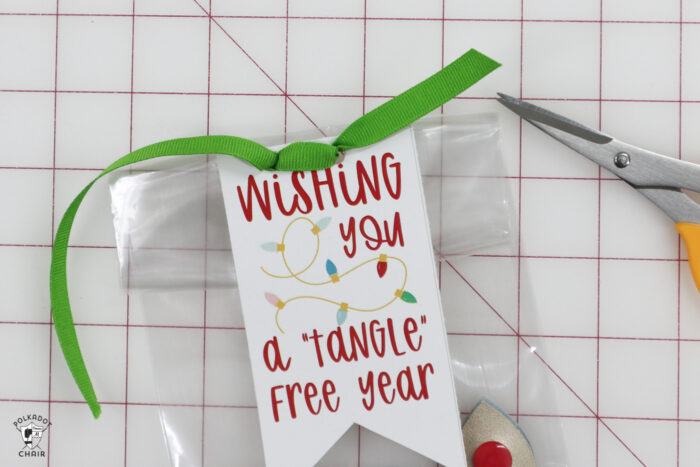 Feed the ribbon through the holes starting in the front then crossing the ribbon and bringing it back to the front of the tag. Clip ends.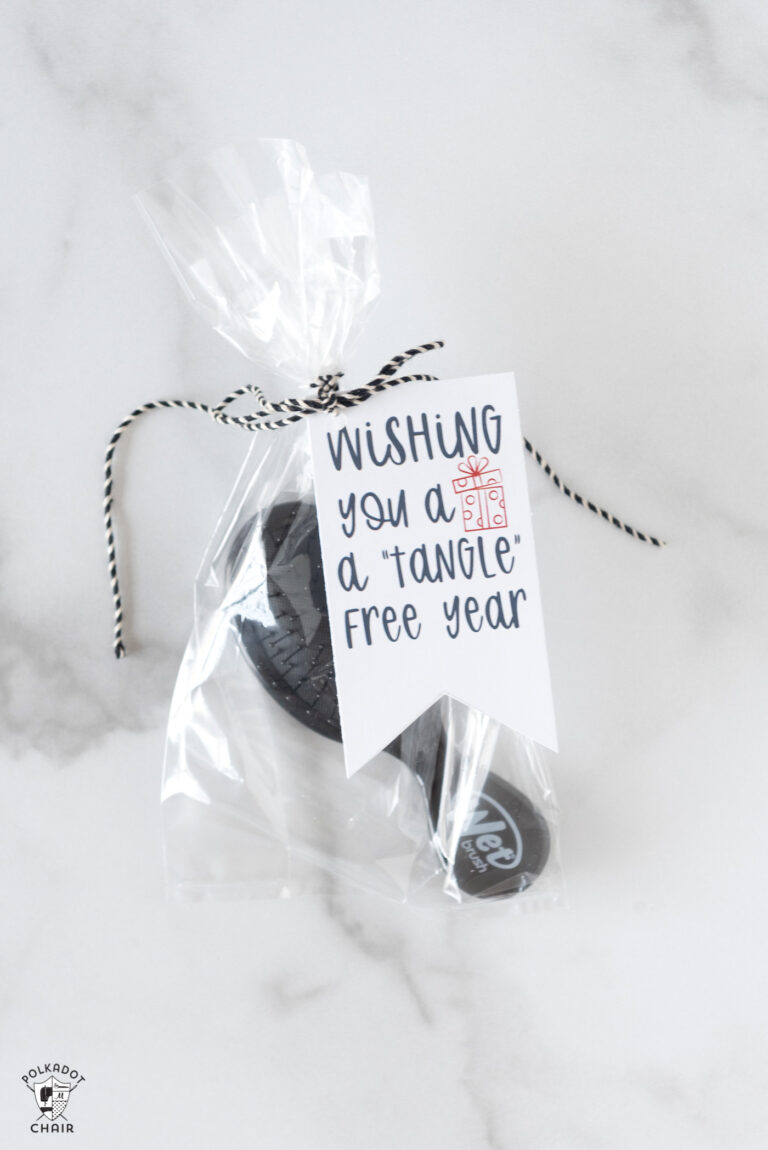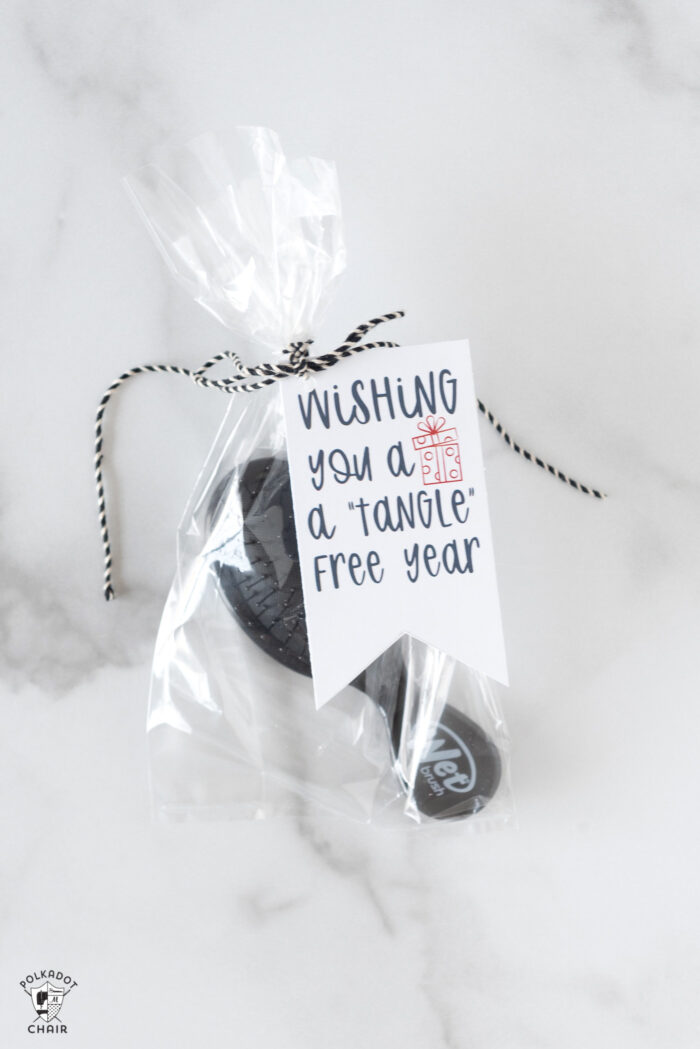 More Simple & Clever Gift Ideas
"Hold it Together" DIY gift Idea
We "whisk" you a Merry Christmas Gift Tag
30+ DIY gift ideas with Printable Tags