Today I'm excited to share with you a new post for the EXPLORE section of the site! (You can see all  of our explore posts by clicking the link in the tab bar above). It's full of suggestions for fun things to do while visiting Dublin, Ireland with a family.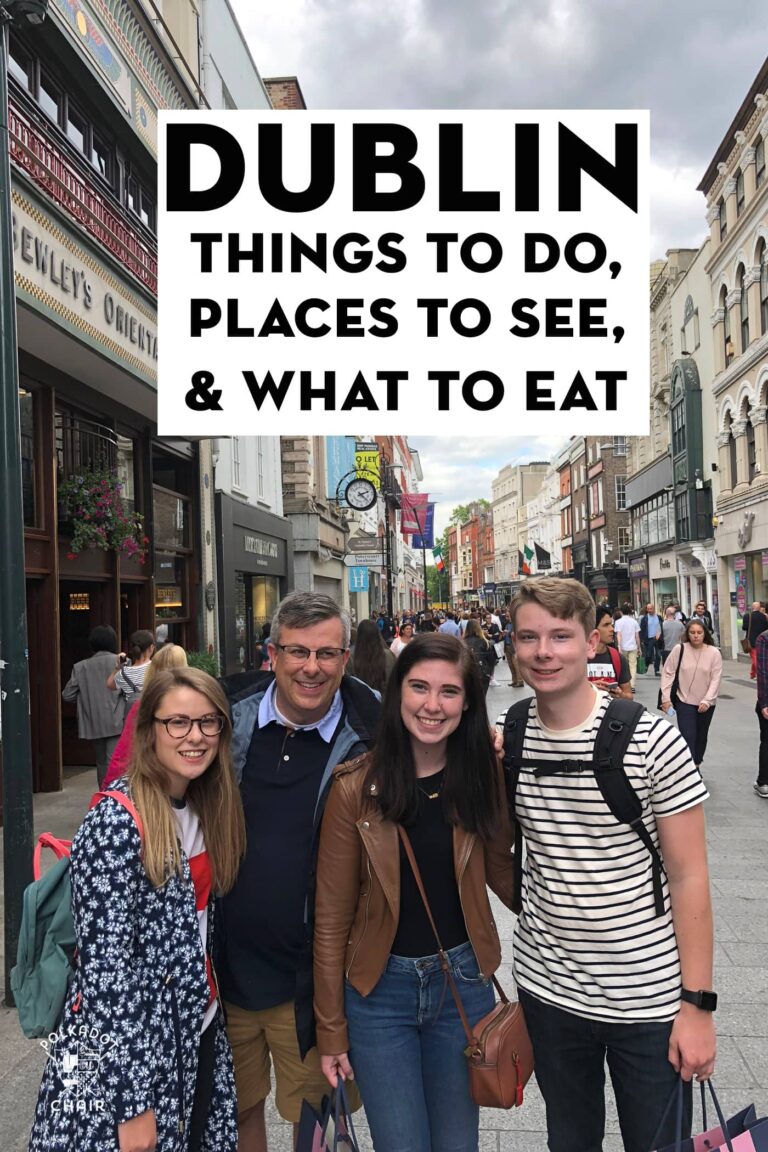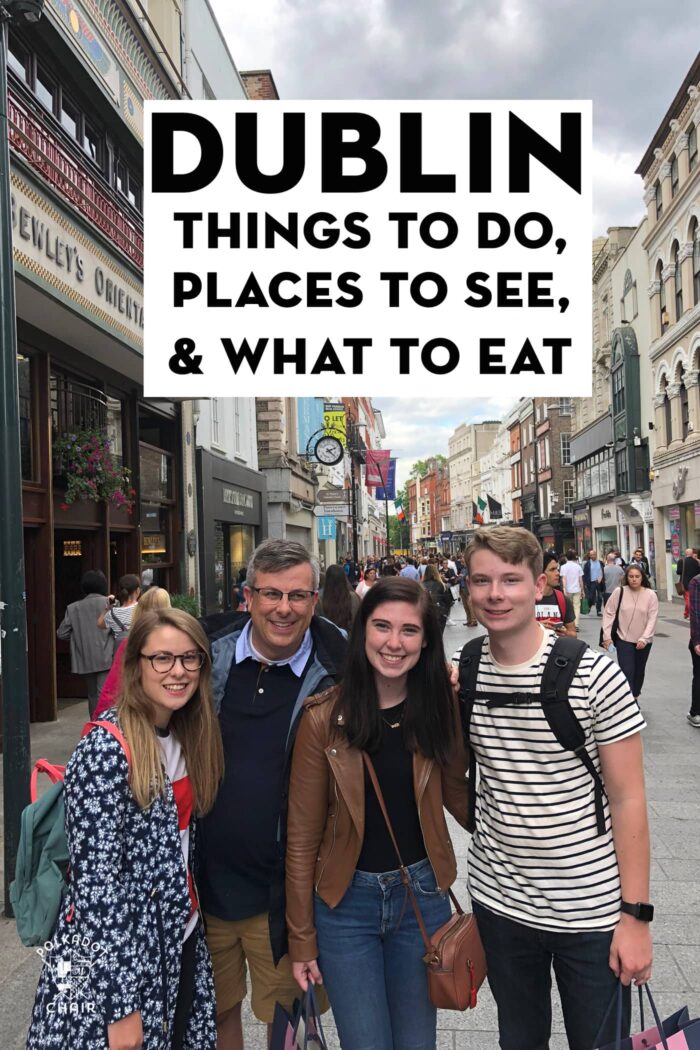 A little while ago, I shared the first of 3 blog posts about our time in Ireland over the summer, Biking the Great Western Greenway.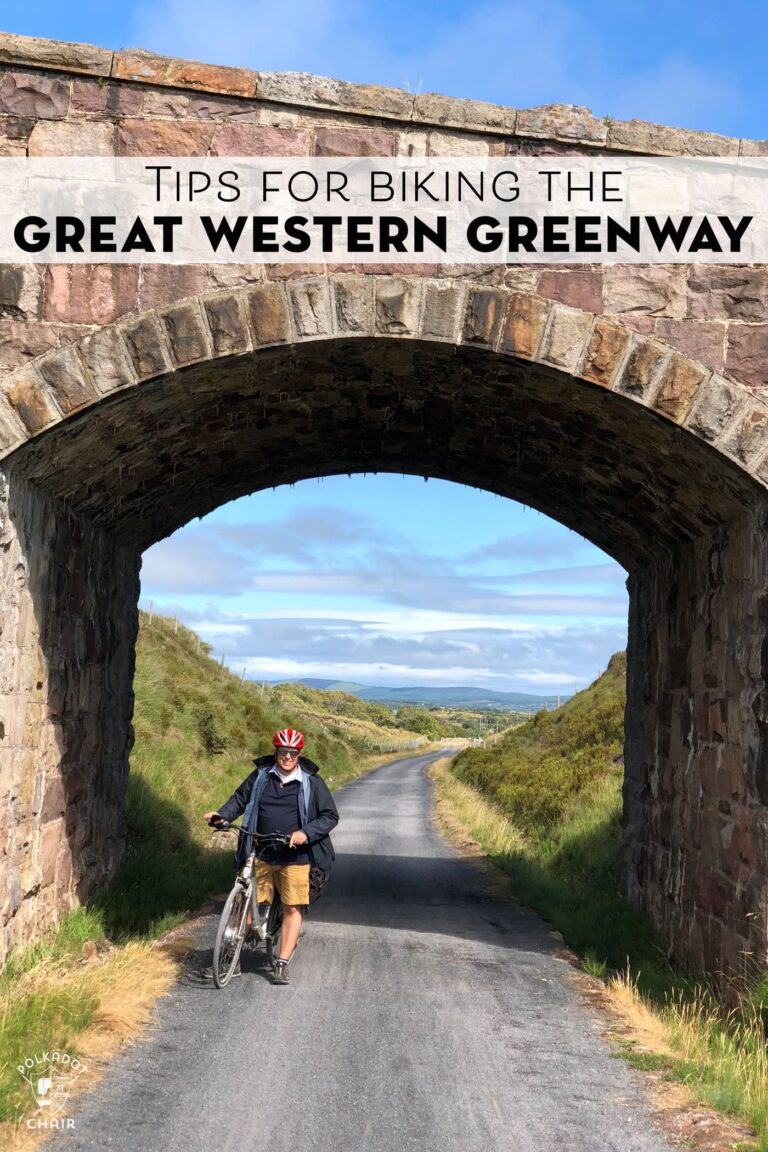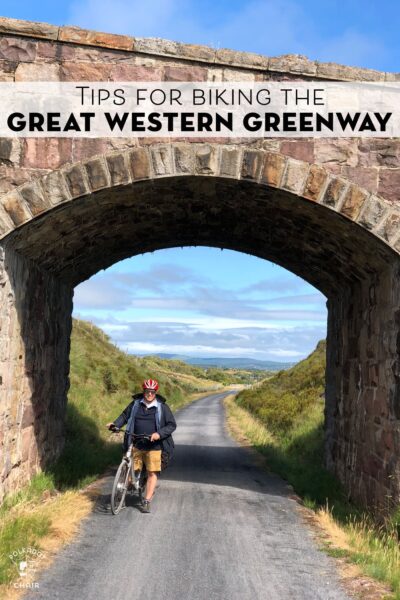 We were in Ireland because my oldest daughter, Kari was doing an internship in Dublin for the summer. She spent 6 weeks working in Dublin and was able to see a lot of the city and try a lot of different things.  So today, instead of me giving you my "3 days in Dublin" suggestions, I asked her to type up her favorite things to do, places to eat and places to shop in Dublin.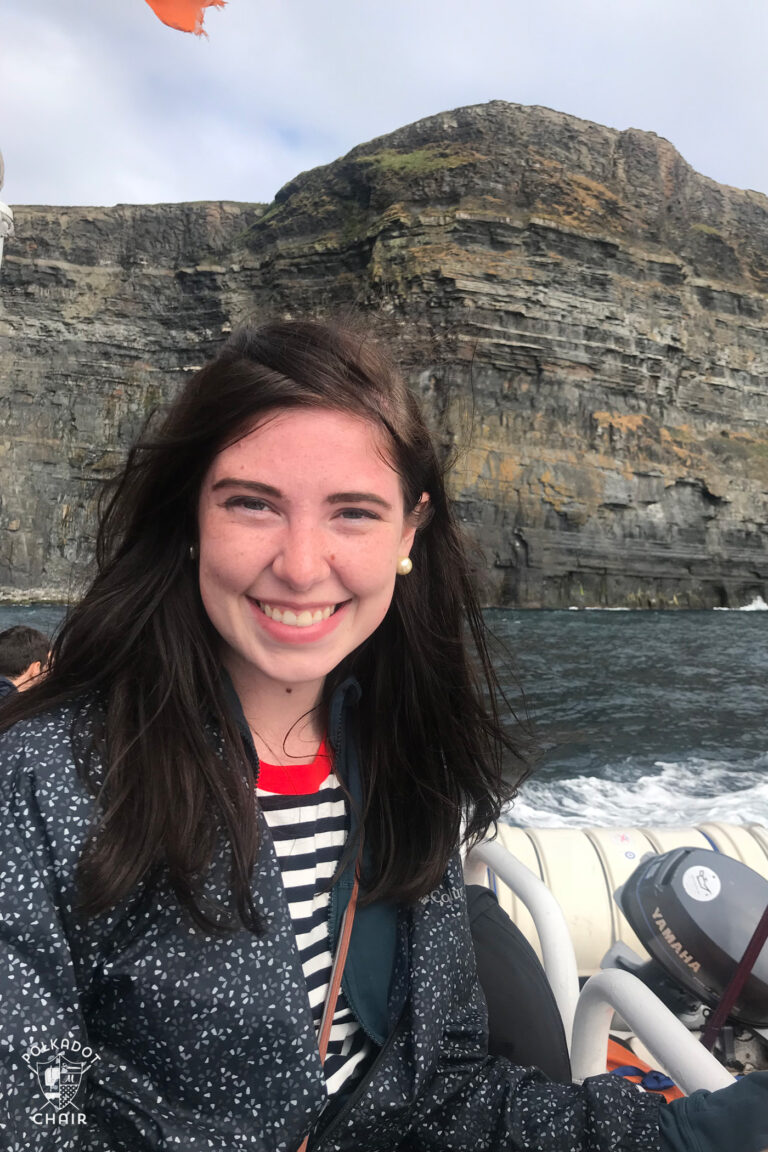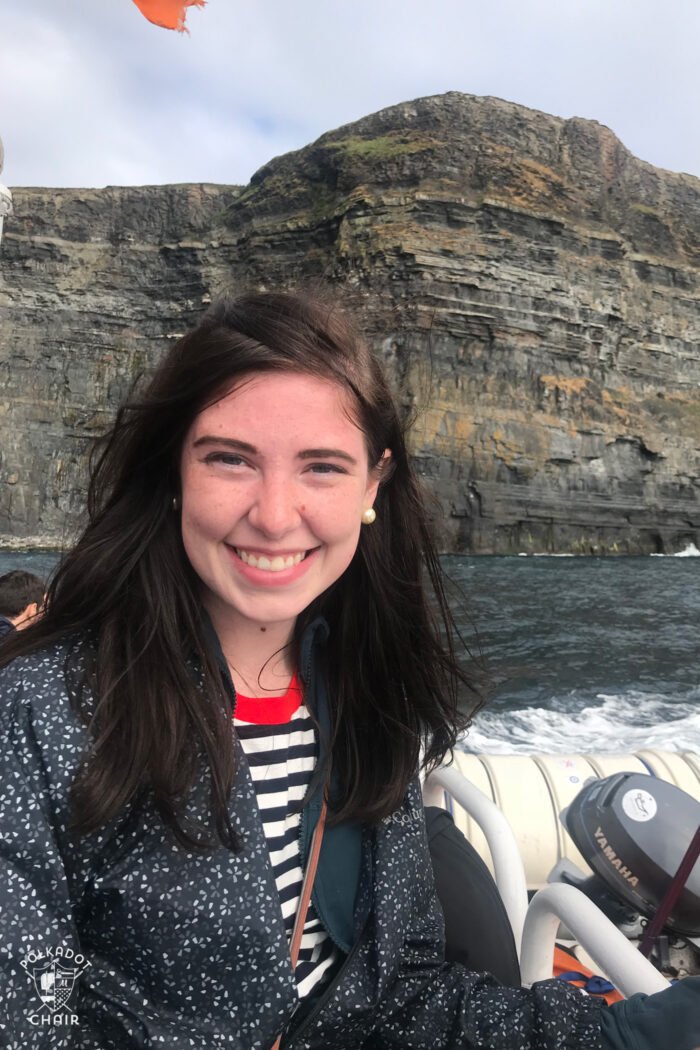 I know that as I was planning our trip to Ireland, I did a lot of research. We like to try local food and find fun shops while we travel, and sometimes all the information you can find in the travel books are about museums and public transportation.
Since Kari stayed there a lot longer than I did and managed to explore quite a bit of the city, I'm having her share her recommendations with you. The fun little "extra" stuff that she really enjoyed.  She's sharing her recommendations and perspective as an American visiting Ireland.  If Dublin is on your "to travel" list I hope that you enjoy these suggestions!
Dublin, Ireland Things to Do:
Dublin Sight-seeing: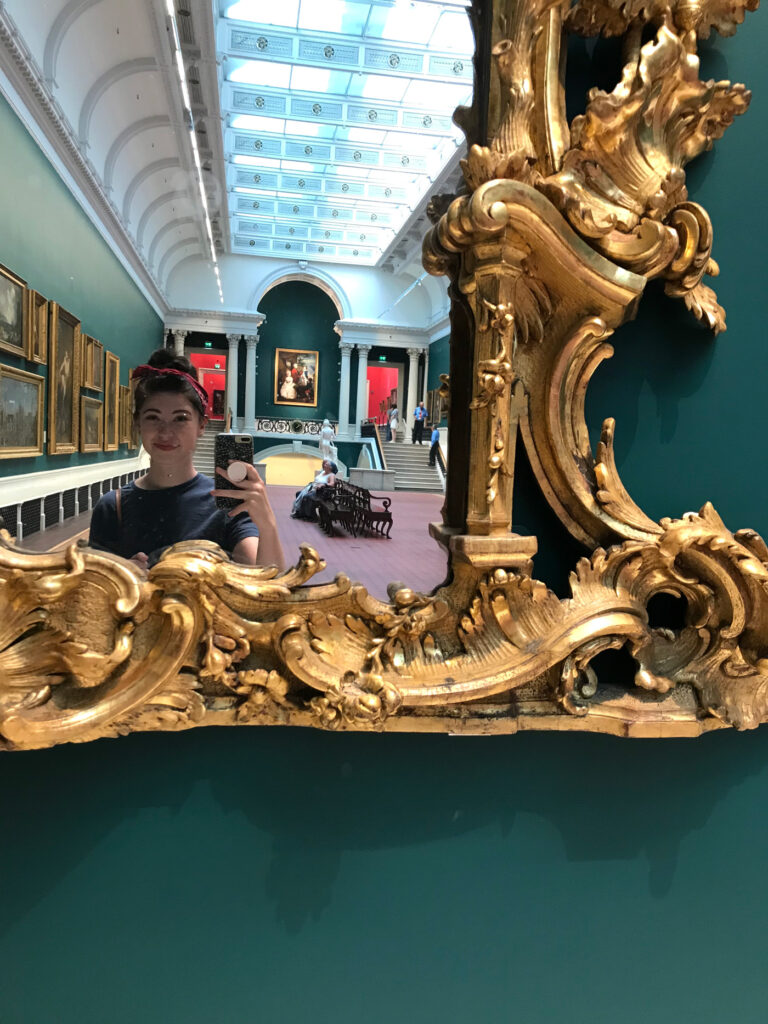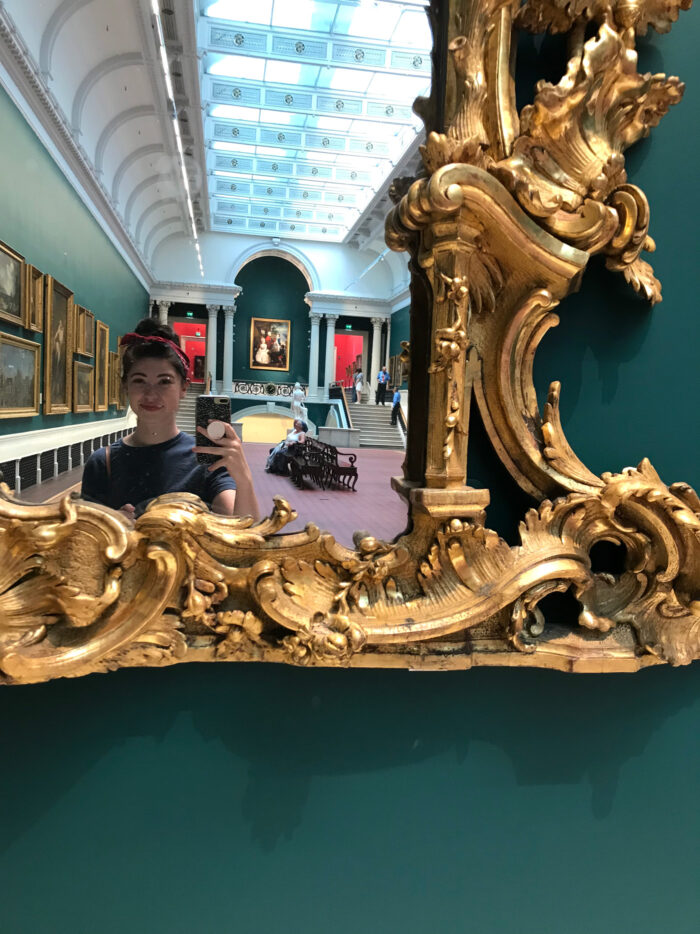 As an art historian, I was pleasantly surprised with their collection. This museum features a mix of pieces from the high points of European art history in addition to their collection of Irish art and artists.
This is the gallery in which I interned over the summer. They are a small commercial gallery, however, if you are interested in contemporary art from Irish artists and artists based in Ireland, this is a great place to look. They offer a wide variety of mediums and styles, so it shouldn't be hard to find something that speaks to you.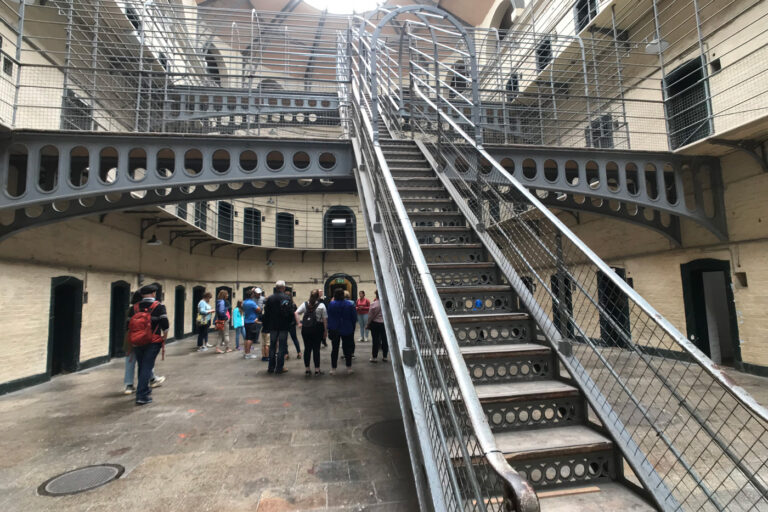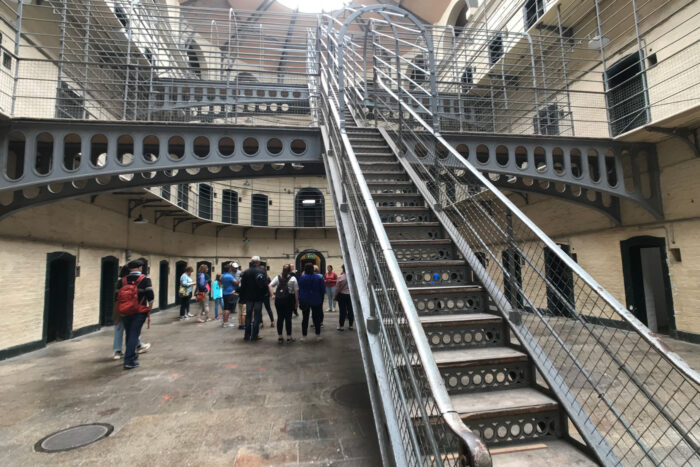 This is a key sight to see if you are interested in Irish history. I would recommend anyone visiting Dublin for more than a few days to visit. The tour is very informative and helped me to understand the Irish fight for independence, which is a major part of Ireland's current cultural identity. You must reserve tickets in advance to visit, and they sell out quickly, so you will want to plan ahead.
St. Stephens Green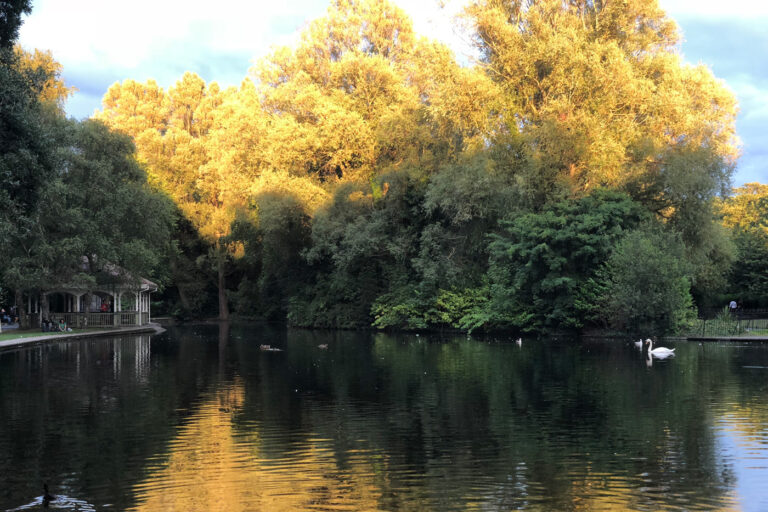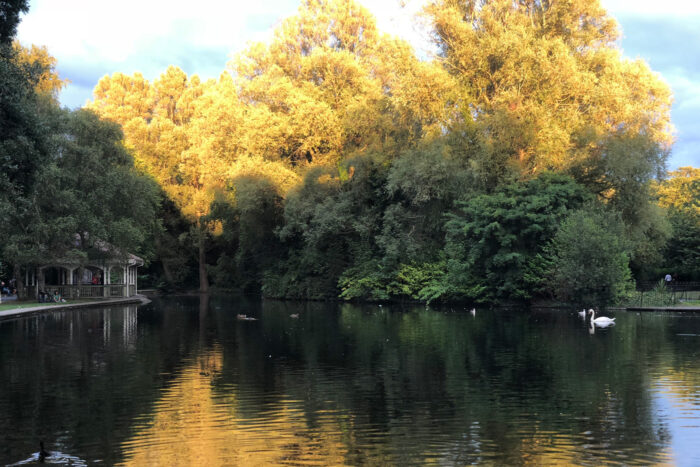 This is a lovely manicured garden and park right next to Grafton street. It is perfect for a simple stroll or having a lovely picnic in the park (just beware of pigeons and seagulls!).
St. Patrick is the patron saint of Ireland, and this is the church dedicated to him. There are several historic churches around Dublin, but this is one of the more famous, and well-known ones.
Phoenix Park
This park is huge! I would recommend if you are planning on going to rent bikes, it will make it much easier to get around! There is plenty of open space for a picnic. This park is home to the Dublin Zoo, the American ambassador's house, and the Irish president's house. There are also deer that roam around the park, so go on an adventure and try to find them!
Millennium Spire
This is the big monument in Dublin, it was originally planned to be sort of like the Irish Eiffel tower. It is in the middle of O'Connell street, so you don't have to go out of your way to see it.
Ha'Penny Bridge
This is a charming walking bridge that crosses the river Liffey (There are several bridges that do). It got its name because it used to cost half a penny or a ha'penny to cross, but nowadays it's free.
Dun Laoghaire Pier
Perfect for a walk to watch the sunset over the water.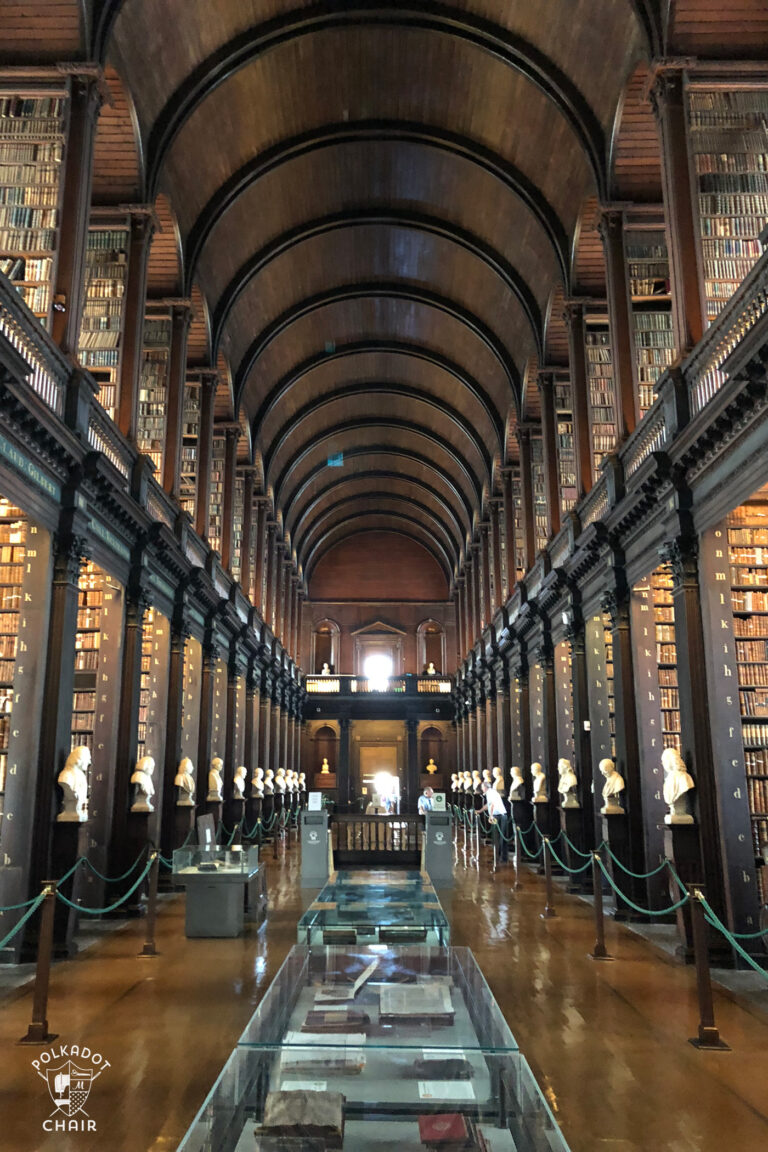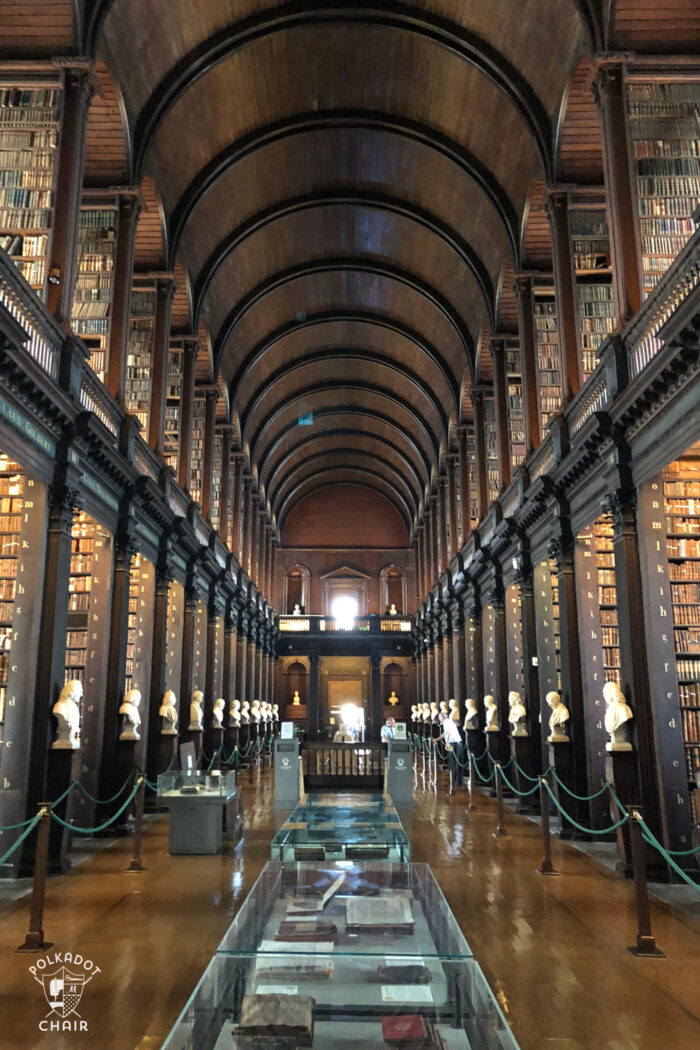 The Book of Kells is an amazing ancient text that you can view at Trinity College. Equally as stunning is the Trinity College Library which is included on the same tour. If you go I recommend buying your tickets early to avoid a potentially long line.
Dublin Restaurants: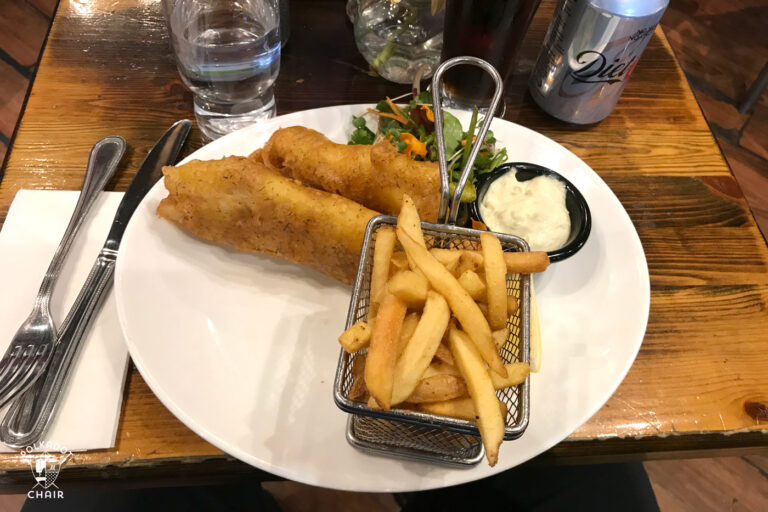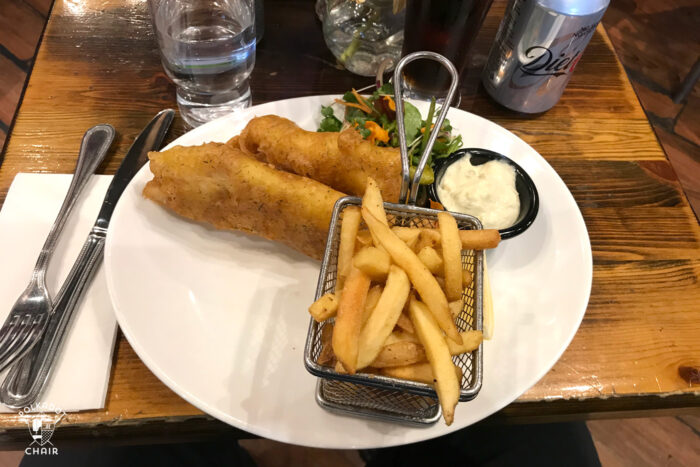 This is arguably the oldest pub in Ireland. If you want a very traditional Irish pub experience this one is a great choice. The food is great and very traditionally Irish. The atmosphere is also what I would have expected from a classic traditional Irish pub.
Wagamamas
This is a chain that I have visited in several European countries. It is Asian cuisine and so delicious! *note: it can be a bit difficult to find, you walk down into the entrance off to the side of the St. Stephens green shopping center.
Nandos
This is a chain that I first had in England. There are several in Dublin to choose from. The food is roasted chicken (they do have vegetarian options) with a Peri Peri seasoning and sauce (Portuguese in origin, but also very popular in several African countries).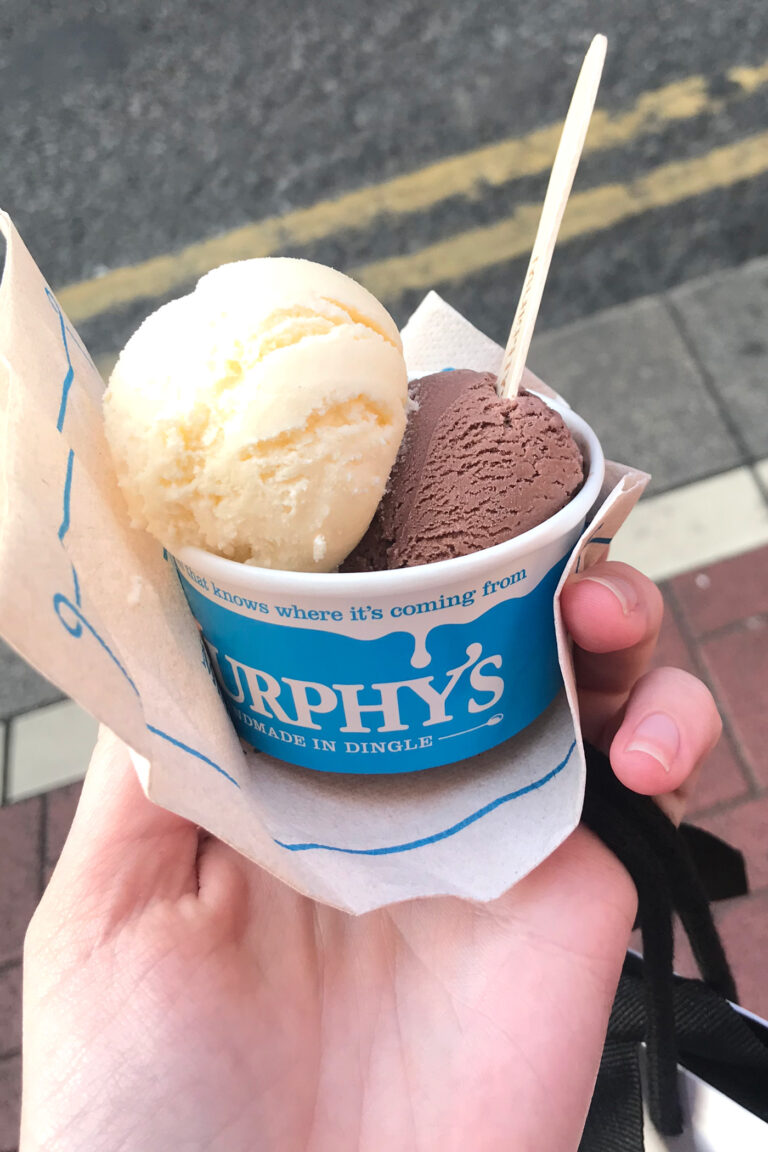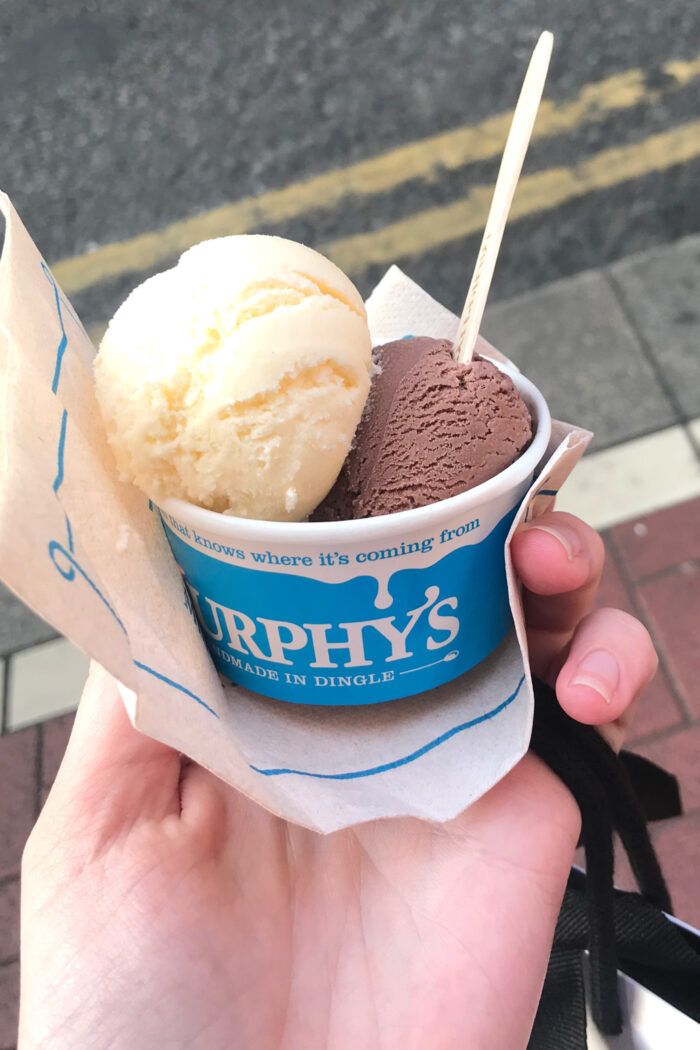 This is Irish ice cream. The store originated in Dingle and is handmade with Irish cream. They have a wide variety of non-traditional flavors, like sea-salt, fennel, and Irish brown bread. I recommend one scoop of sea salt, and one of scoop of chocolate.
Roberta's
This is a fancier restaurant I went to in the Temple bar area. It is on the top floor, and the atmosphere is charming and sophisticated. The food was amazing too! If you don't want to break the bank, they do offer wood oven fired pizzas that aren't horribly expensive.
Temple Bar area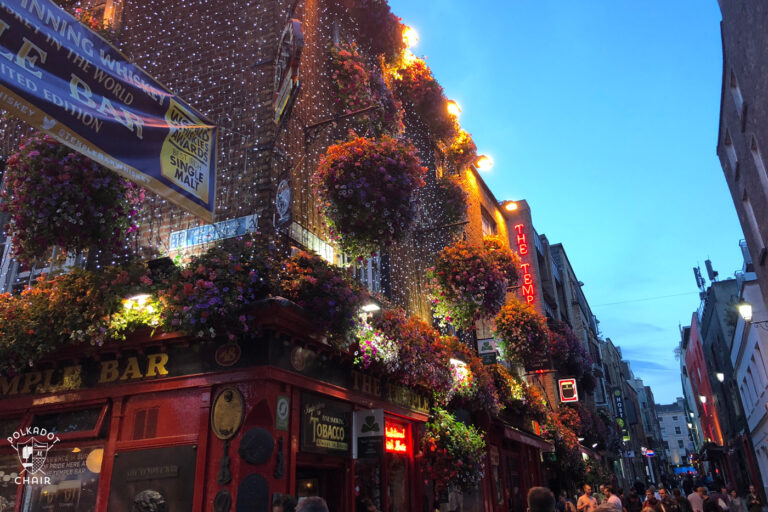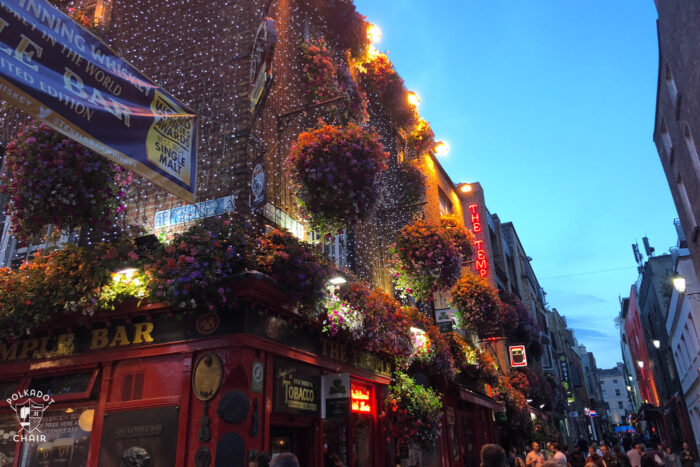 When it comes to restaurants this is the place to go in Dublin. You'll find anything here from casual dining to traditional pubs, to trendy restaurants.
Irish Culture:
I mentioned this pub before, if you are wanting to go and enhance your traditional Irish cultural experience, I would recommend this. It is dinner accompanied by Irish music and storytelling. You'll hear traditional folk stories and learn about the famous Irish fairies.
Guinness Storehouse
Even if you don't drink it is a fun experience. You have to pay to get in, but your ticket comes with a free drink coupon, which you can redeem for a pint of Guinness or a soda if that's more your thing (what I did). The view from the bar at the top is amazing! The rest of the storehouse is an artfully put together interactive museum on the process and history of brewing Guinness.
GAA (Gaelic Athletic Association) game (hurling or Gaelic football)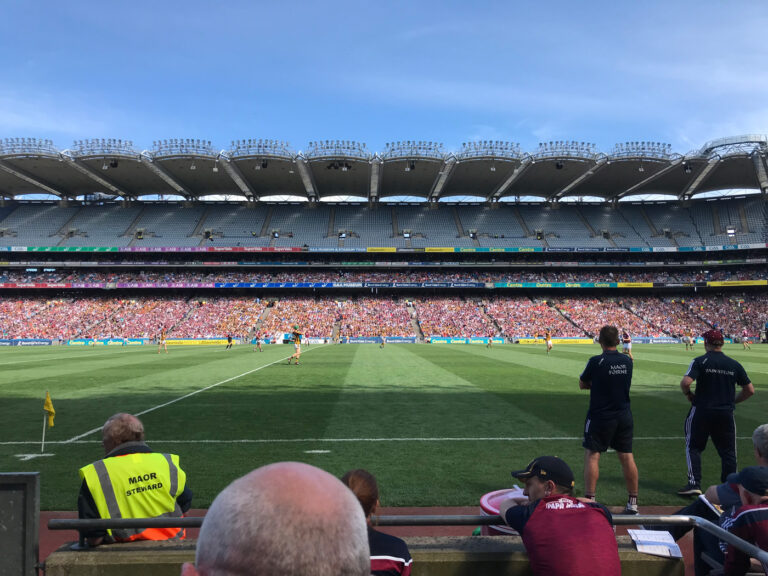 I attended a hurling match at Croke Park Stadium. I highly recommend attending either a Gaelic football or hurling match if you can. These are both traditional Irish sports, and unlike any sport, you've ever seen. This is probably one of my favorite things I did while I was in Dublin. The atmosphere is fun and family friendly.
River Dance/Irish Dance show
There are several options if you want to witness some traditional Irish dancing, If you can't make it to the famous River Dance show, there are several dinner and dancing shows around the city you can attend.
Dublin Shopping: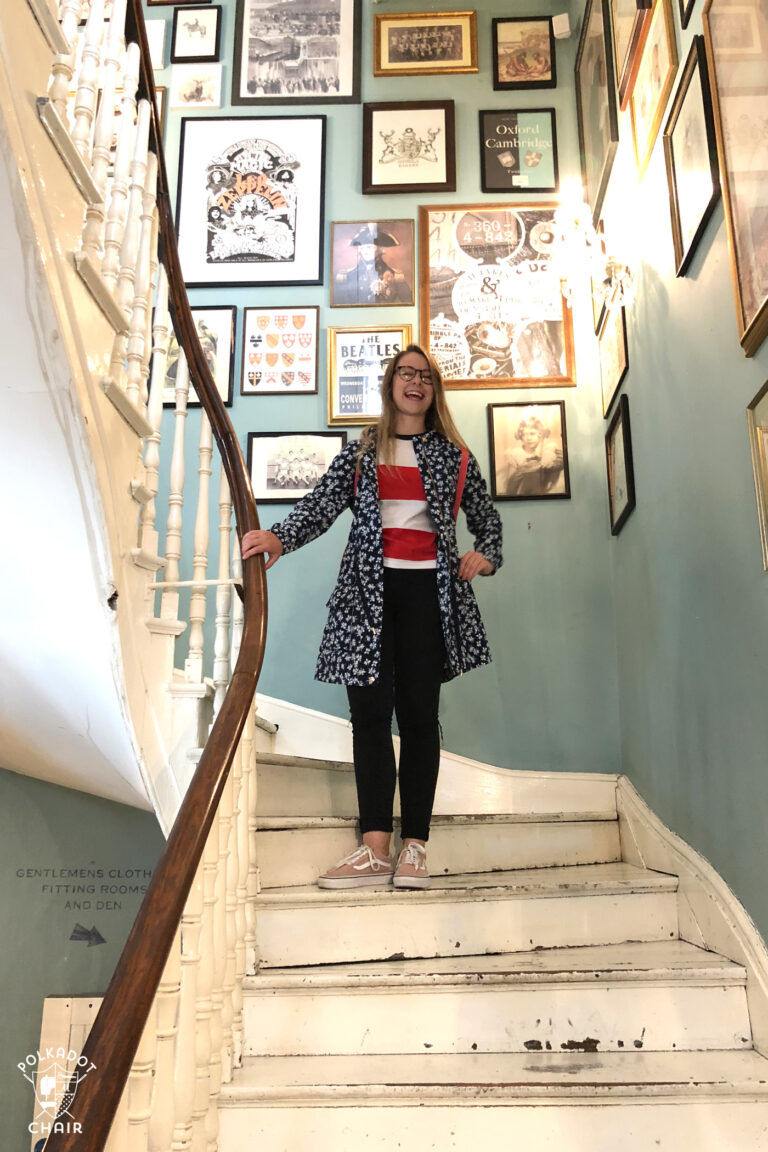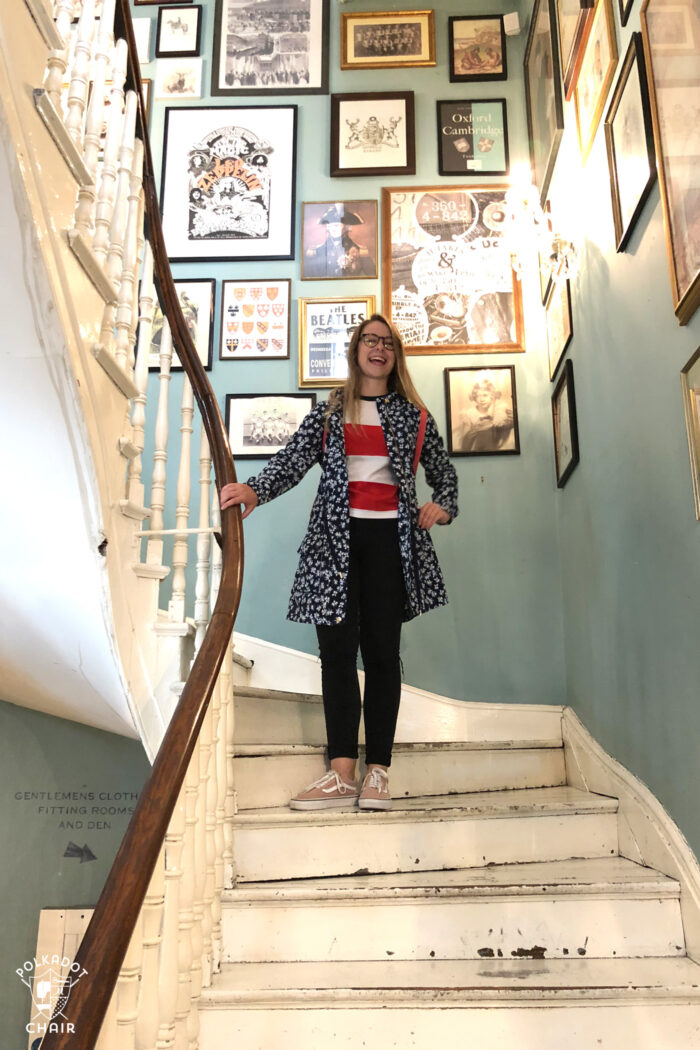 Grafton Street: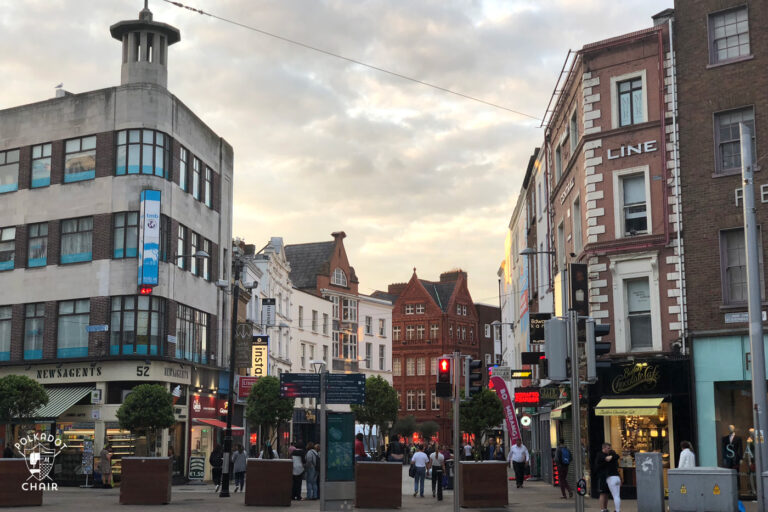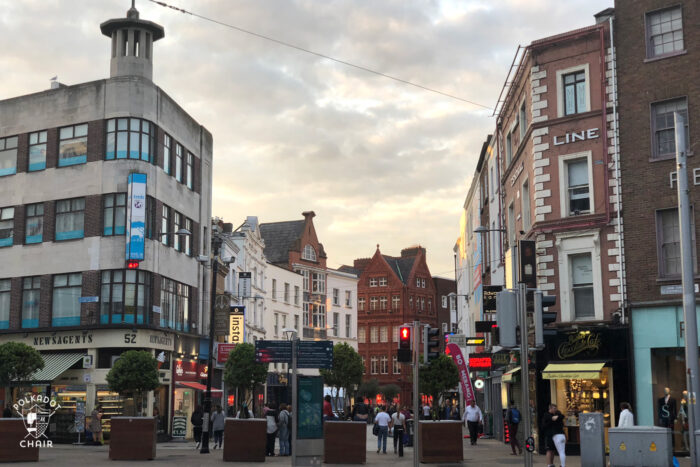 Famous shopping street in Dublin. A good mix of "chain" stores and unique shops.
Aran Sweater Store:
Great place to buy a traditional Irish sweater.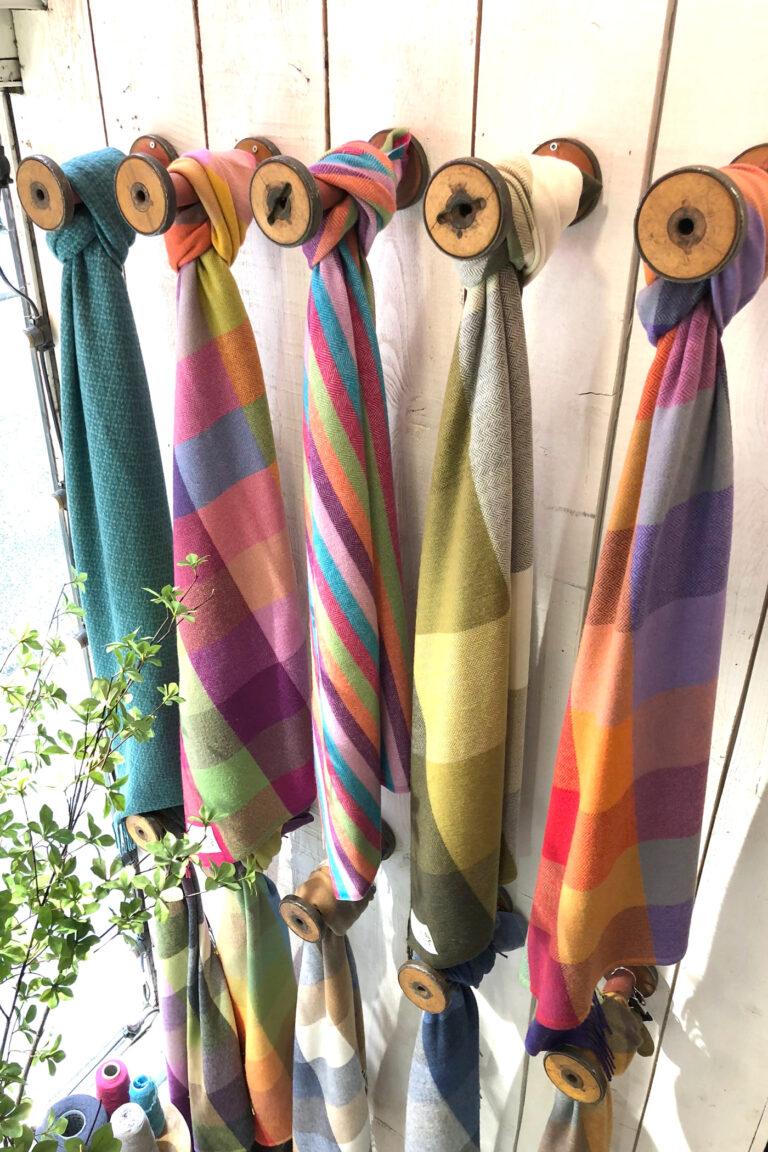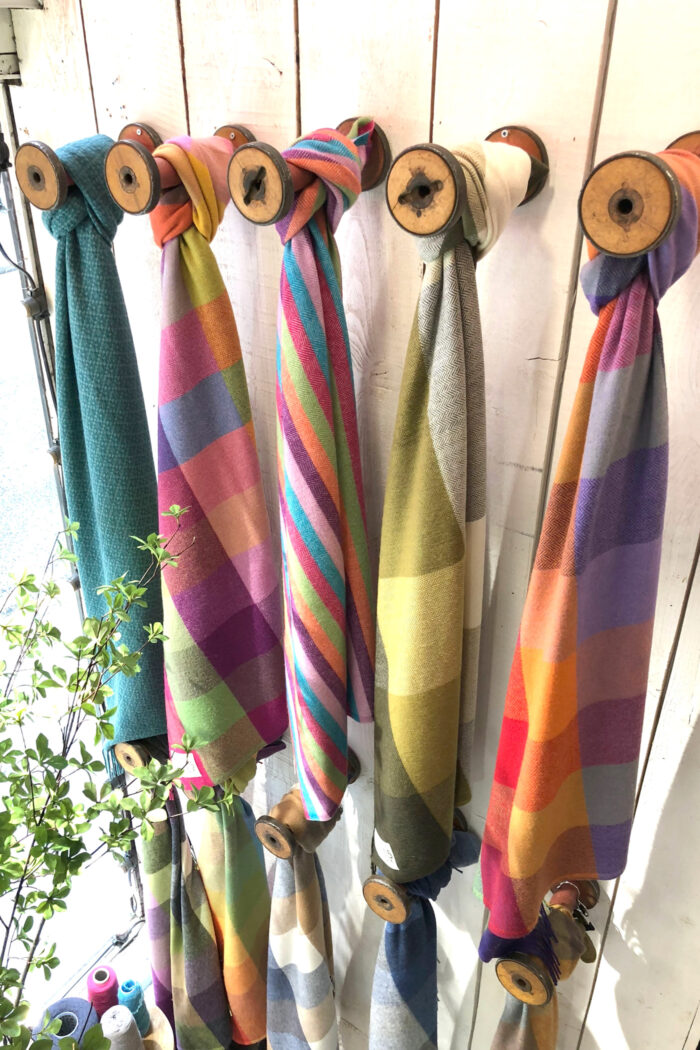 This store is so charming and adorable and adds a trendy spin to traditional Irish goods. DO NOT MISS!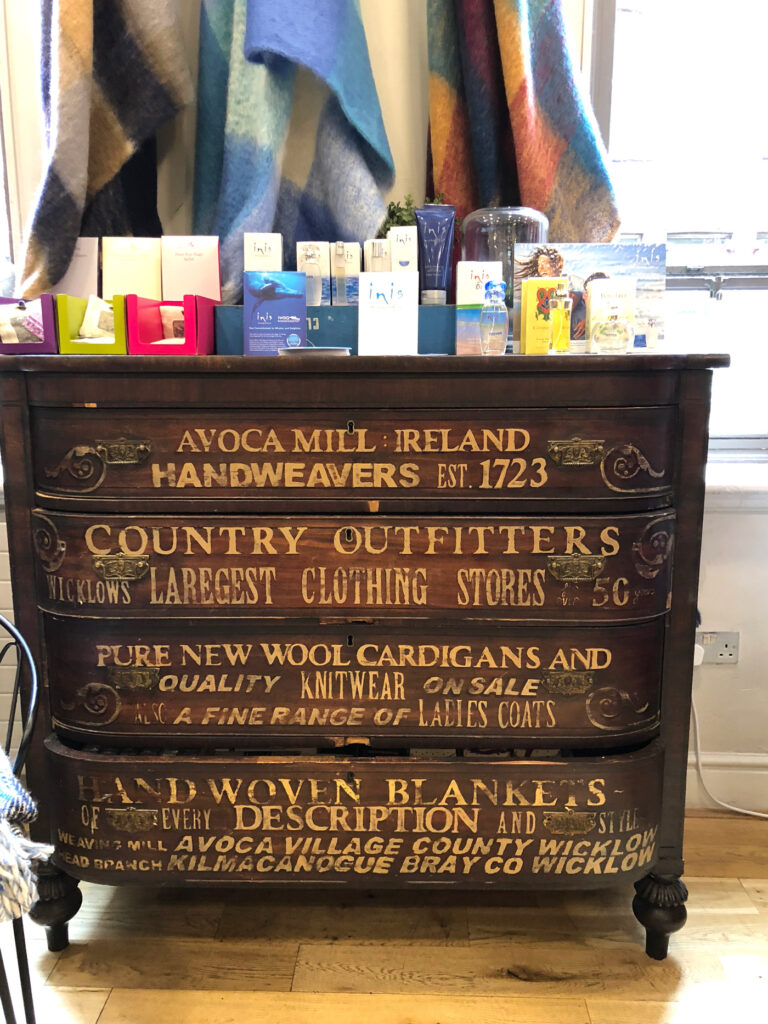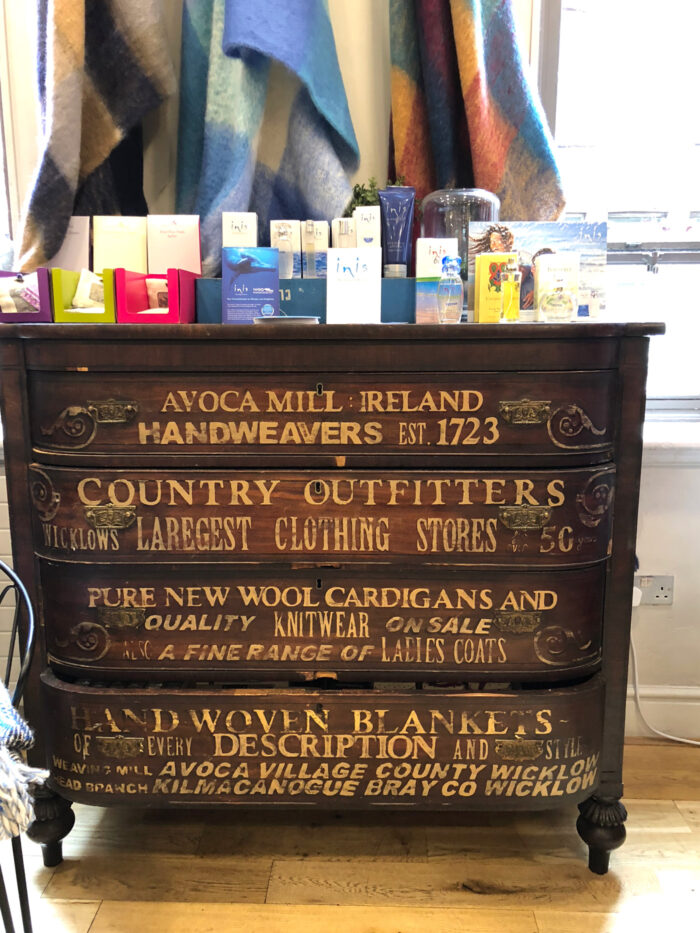 House of Ireland:
Great all-around Irish made souvenirs.
Claddagh jewelers or Carrols:
There is one of these on every corner it seems, and it is the go-to Irish souvenir store.
Day Trips from Dublin:
If you are staying in Dublin for more than three days I would recommend doing a day trip. There are several tour companies that offer these trips. They are also great for getting out of the city and seeing more of the country, especially if you are staying in Dublin the whole time. I personally took each one of these day trips and enjoyed them all!
Blarney Castle: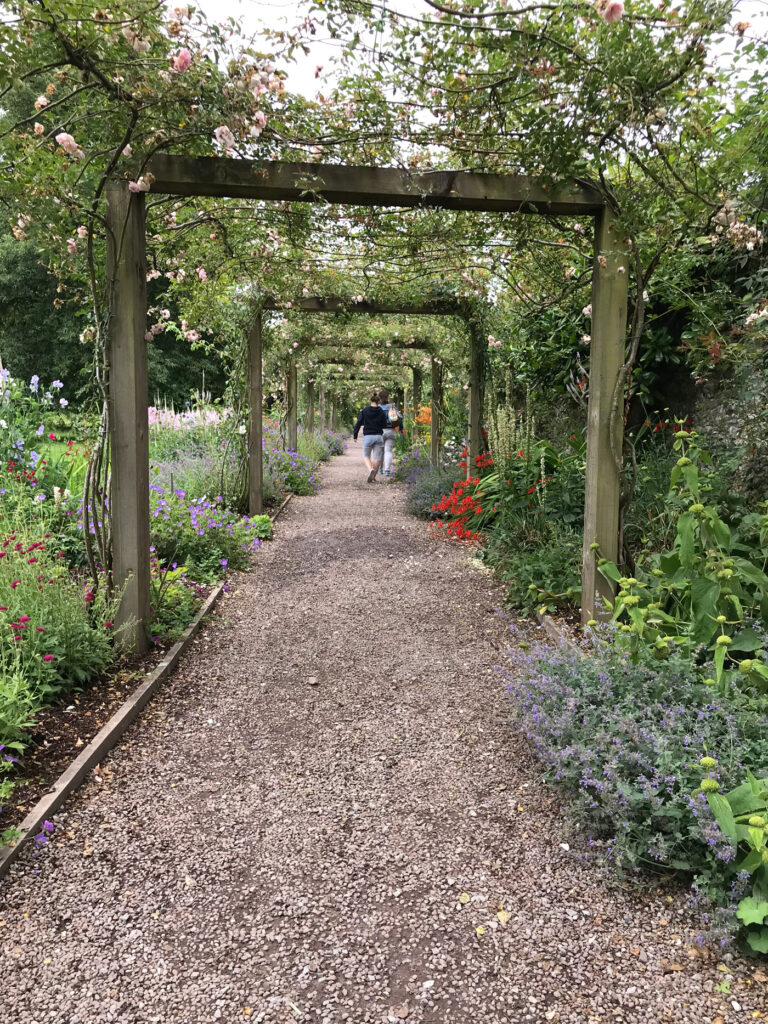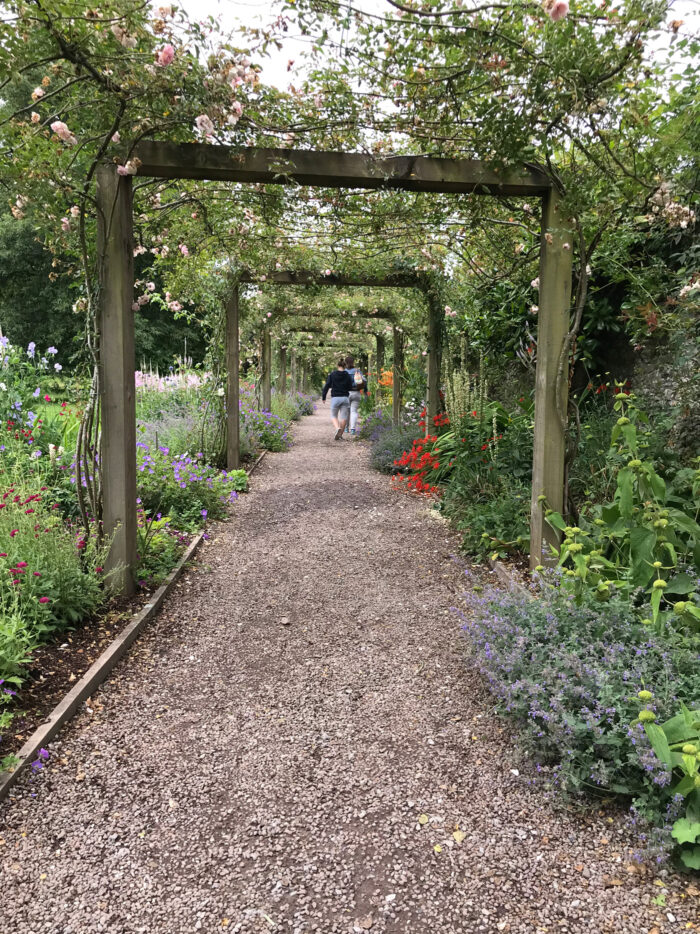 This day trip was great, especially if you want to see traditional Irish castles. The tour that I was on took us to the Rock of Cashel, Blarney Castle (kiss the stone and explore the beautiful and extensive grounds), and Cahir Castle.
Northern Ireland: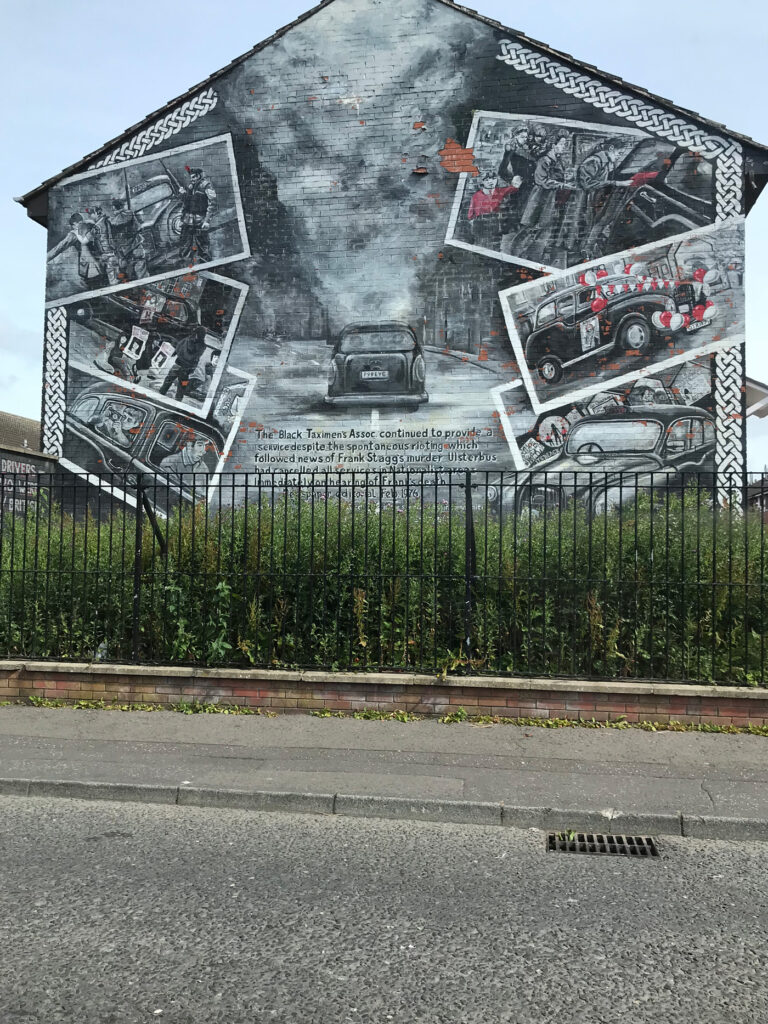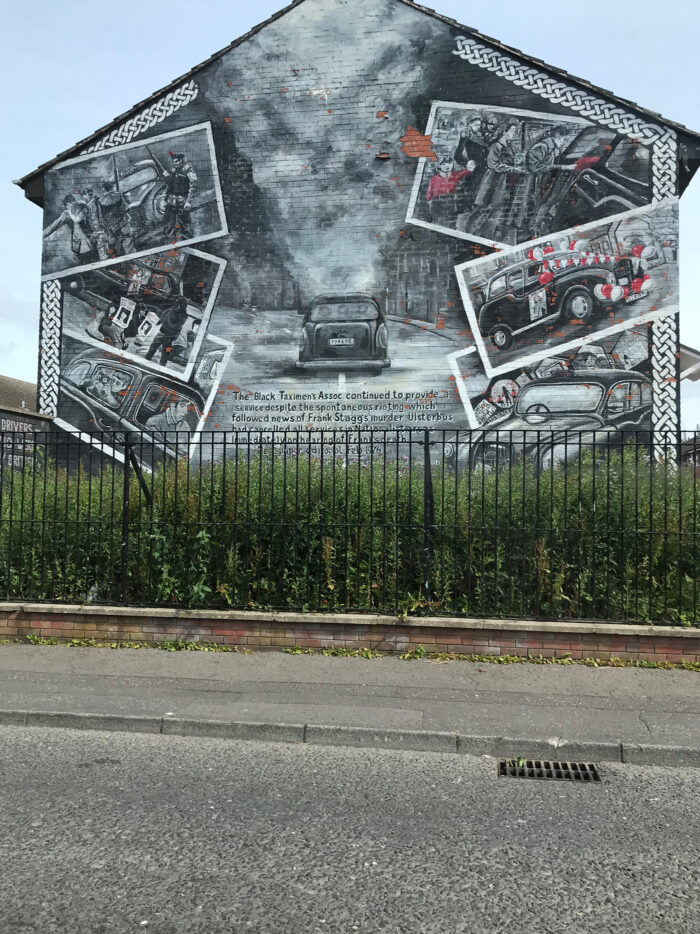 This is perhaps my favorite of the day trips I took. We went up to Belfast and the tour I was on gave us the choice between a historical Black Taxi Tour (which talks about the social unrest and the troubles in Belfast) or the Titanic museum. I chose the Black Taxi Tour and was glad I did.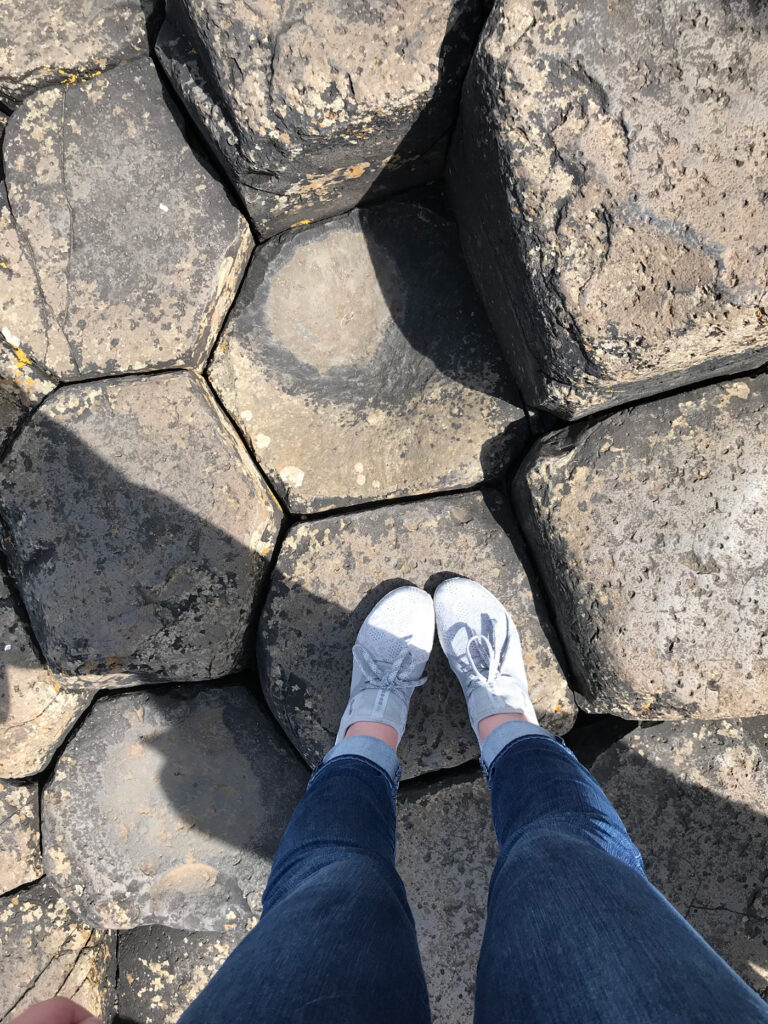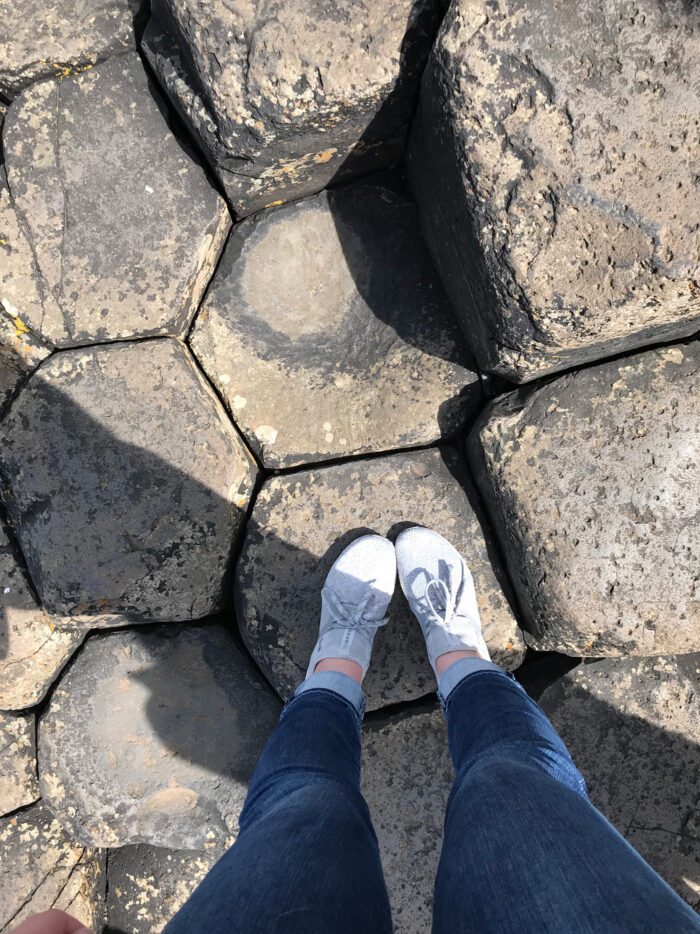 You also get to see the Giants Causeway and the Carrick-a-Rede Rope Bridge, the views from both are absolutely breathtaking.
Cliffs of Moher: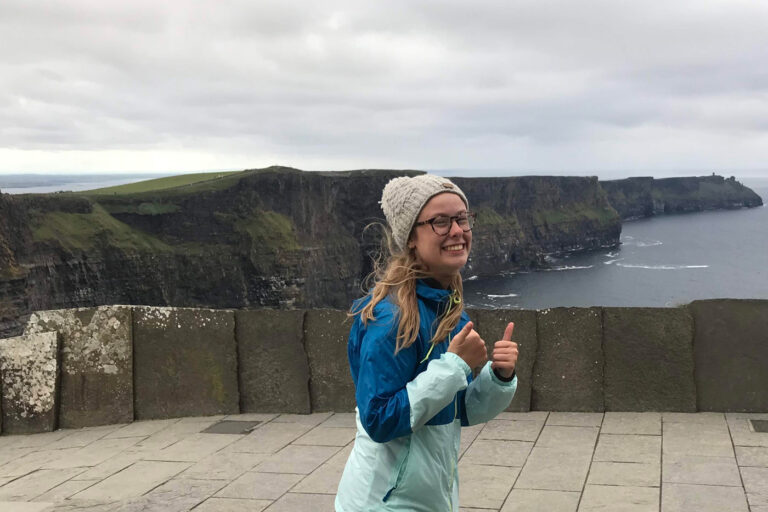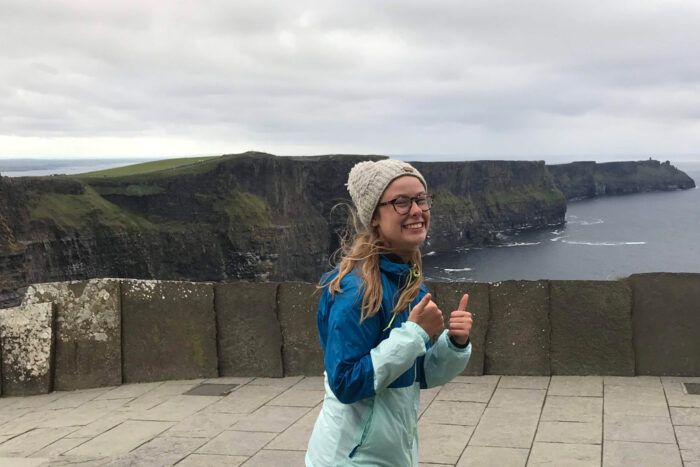 If you want to visit the famous cliffs, there are several tour companies that take you to the western coast of Ireland to experience their beauty.
HALF DAY TRIP: County Wicklow- Glendalough
It is easy to get a half day trip to the sites just outside of Dublin in County Wicklow. Here you explore monastic ruins and hike up to the upper lake. This is a great way to enjoy nature and the beautiful Wicklow mountains.
HALF DAY TRIP: County Wicklow- Powers Court Gardens
This is the Irish version of Versailles style gardens, that can be found throughout Europe. A pet cemetery and amazing Japanese's garden, are some of the highlights. FYI: If you drive don't trust your GPS. Ours took us on the craziest roads.  Better to stick with google maps or ask a local.
I hope this helps you out while planning your trip to Ireland. During my time there I really fell in love with the country and the people. If you have suggestions or comments, just leave them below!
If you'd like to see a video of our time in Dublin, you can check these out:
More Explore Posts you may Like:
Airplane Travel Tips & Printable Packing list
Visiting the Norwegian Fjords on a Cruise
Things to do in the Netherlands with Kids
10 Tips for Visiting Washington D.C. with Teens & Tweens