Today, I'm going to share with you some of the fun family-friendly things you can do when visiting Delft and The Hague in the Netherlands.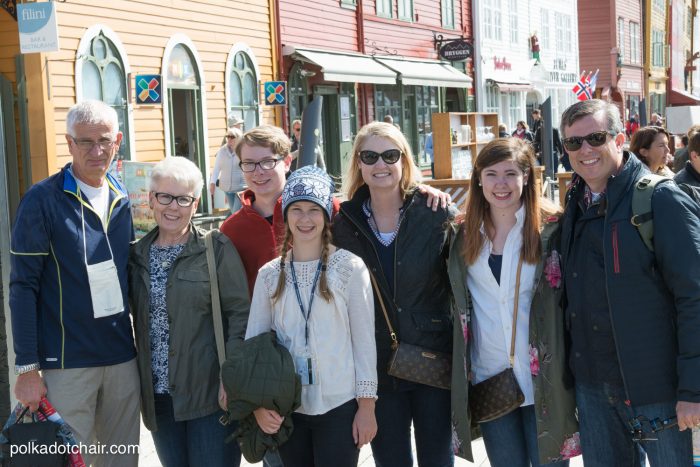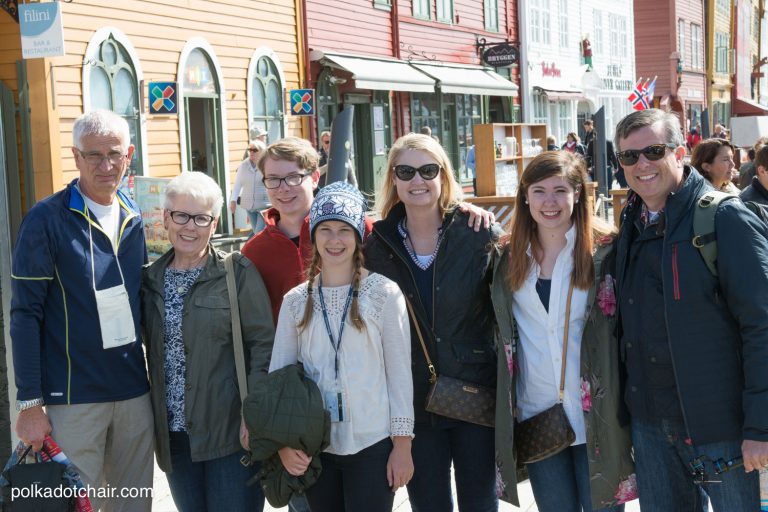 At the beginning of August, our family was able to take a trip to the Netherlands and Norway with my parents and Aunt, and Uncle. I still can't believe that we were able to get everyone's schedules coordinated to go. My oldest daughter is now a senior in college and my twins are starting their sophomore year of high school, at two different schools. Juggling all of those school schedules with my parent's schedule AND the cruise ship itineraries was not easy but somehow it worked out.
Table of Contents
Our Adventure to the Netherlands and Norway
I've mentioned before that my husband lived in the Netherlands for 2 years as a church missionary. I may not have mentioned that my father also served a church mission, but his was to Norway in the 60's.
My great grandfather was also born in Norway and it has always held a special place in my heart. I remember my Dad telling us stories about his experiences in Norway when I was younger. I also remember looking at his photos and dreaming about visiting there "someday".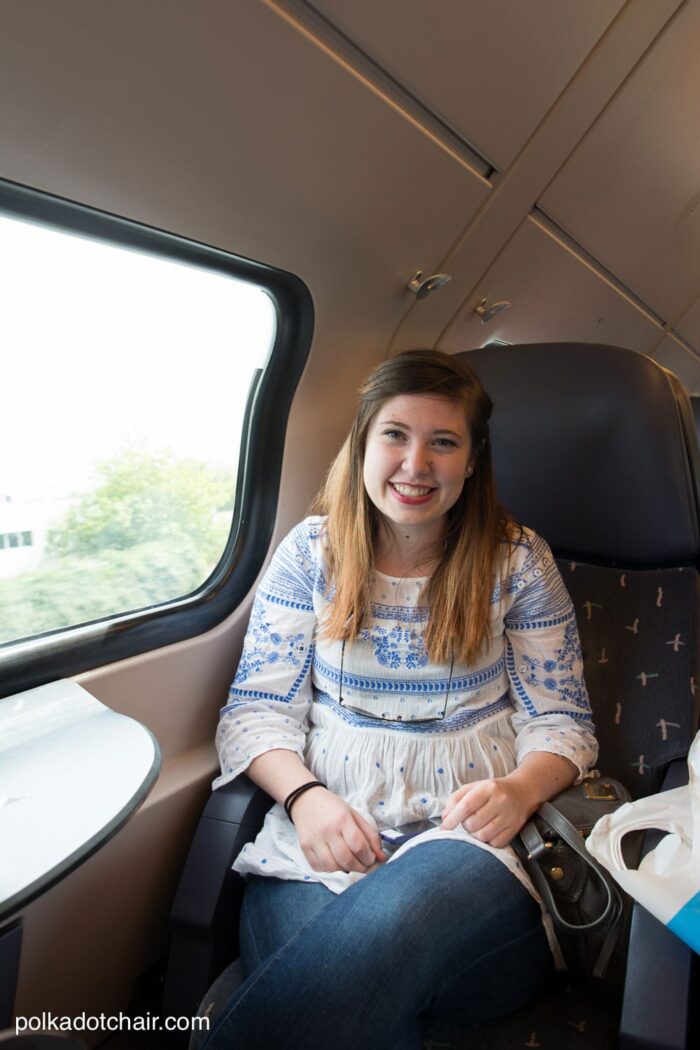 Our Personal Connections to Norway & the Netherlands
Last summer I was at my parent's house, it was a normal afternoon without much going on and somehow the conversation turned to Norway. My dad said something like, "if you want to go to Norway with me, you'd better do it soon, I'm not getting any younger."
Truthfully, my parents are in great health (thankfully) and he may have been exaggerating a tiny bit, but it worked. Soon "hey wouldn't it be fun" turned into "maybe this will work" and we booked a trip.  
I had many things to organize before it was officially a go, including taking on extra work to fund the trip. If you know me personally, it's part of the reason I've been a "hermit" most of the year.  In the end, I'm very grateful that all of the "strings" got tied up and we were able to take the trip.
My husband at first was not as enthusiastic about the trip as I was (responsible Dad that he is), but was swayed when I told him that we found a cruise that left from Amsterdam and went to Norway. (Plus the whole "I'll take on extra work so we can go" thing helped too). This is also pretty cool to me, since we managed in one trip to let both my dad and my husband use their obscure European language skills.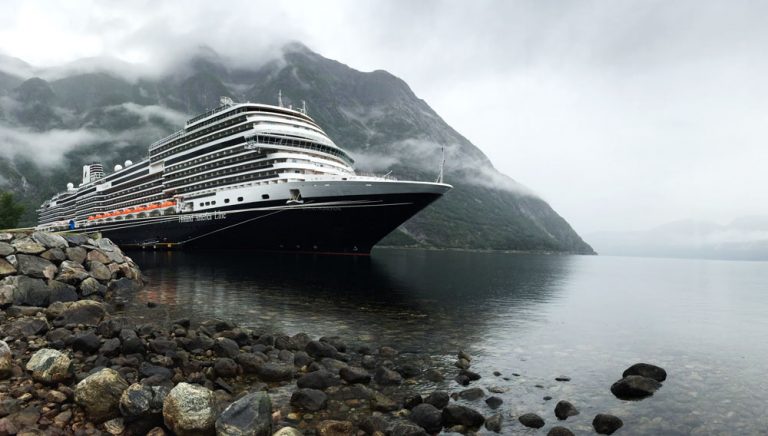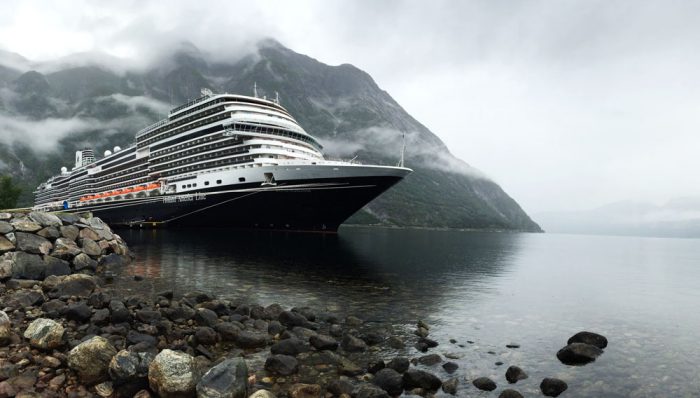 Suggested Trip Itinerary
We flew into Amsterdam and planned to spend 3 nights there before heading out on the cruise. We were scheduled to go to Bergen, Geiranger, Alesund, and Eidfjord, however, a storm in the North Sea delayed our departure and we did not make it to Alesund. Instead, we ended up with another day in the Netherlands, which just means I'm going to have to finagle another way to get back to Norway since we were only there 3 days.
I shared some of my trip on Instagram. I got lots of questions like "what did you do?", "where did you go?", "would you go again?" and "was it worth taking your kids?" So I thought I'd take this post to share some of the fun things to do in each of the places that we visited.
I'll throw in a few tips that we picked up along the way too. (Also if you've been to any of these places, leave your tips in the comments section so that others can benefit from your knowledge).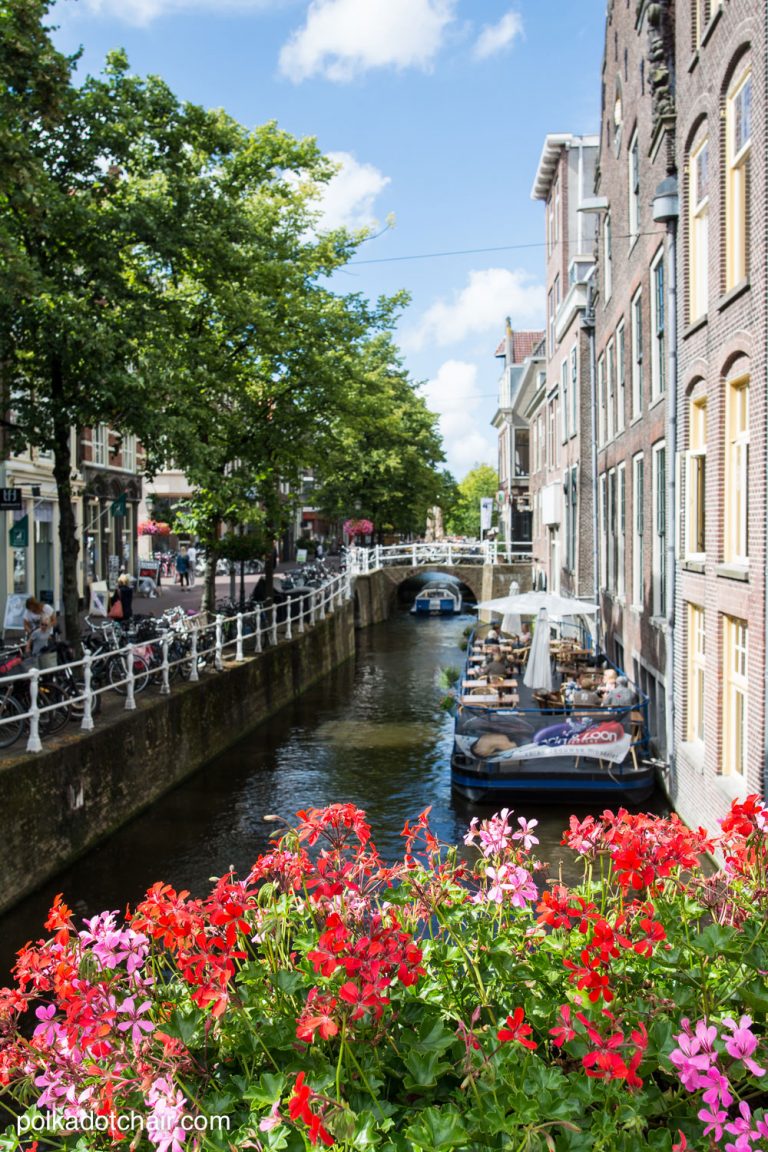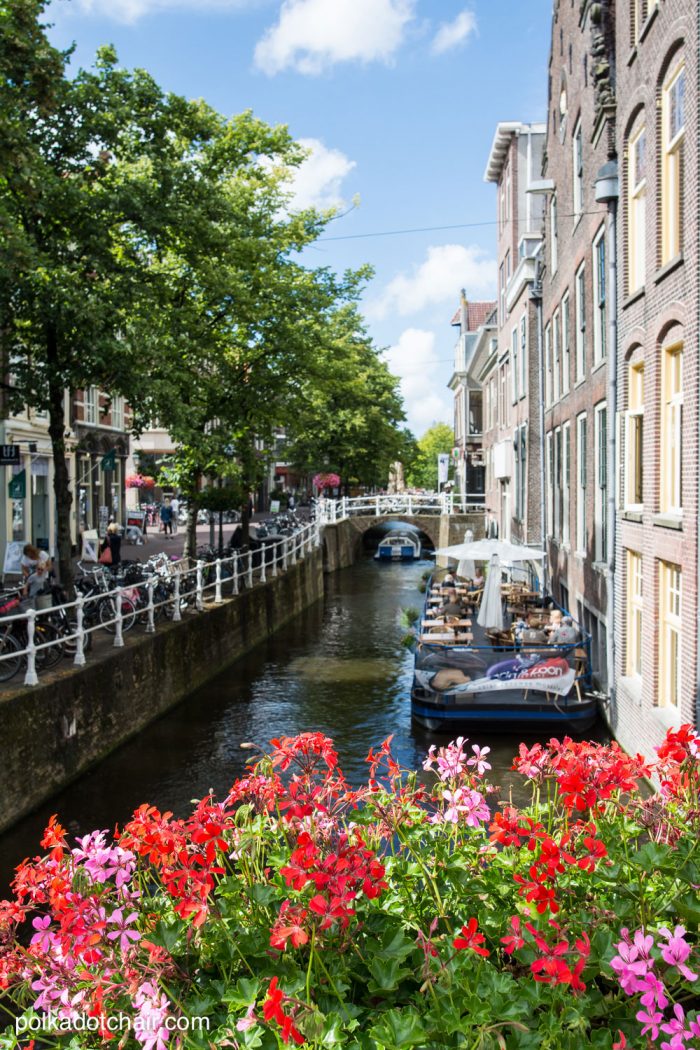 Things to do in the Netherlands
I am by no means an expert when it comes to the Netherlands and Norway and I'm not going to pretend that I am, but I am going to share with you what I learned.
While I was planning our trip I found several blog posts from people just like us who shared their experiences with some of the places that we visited. It helped me TREMENDOUSLY when we were planning our trip.
Hopefully, this might help someone else out too. At the very least, I hope you'll enjoy looking at some pretty pictures. Because let me tell you, these two places are NOT short on "Kodak Moments" (which is funny because my Uncle who went with us used to work for Kodak).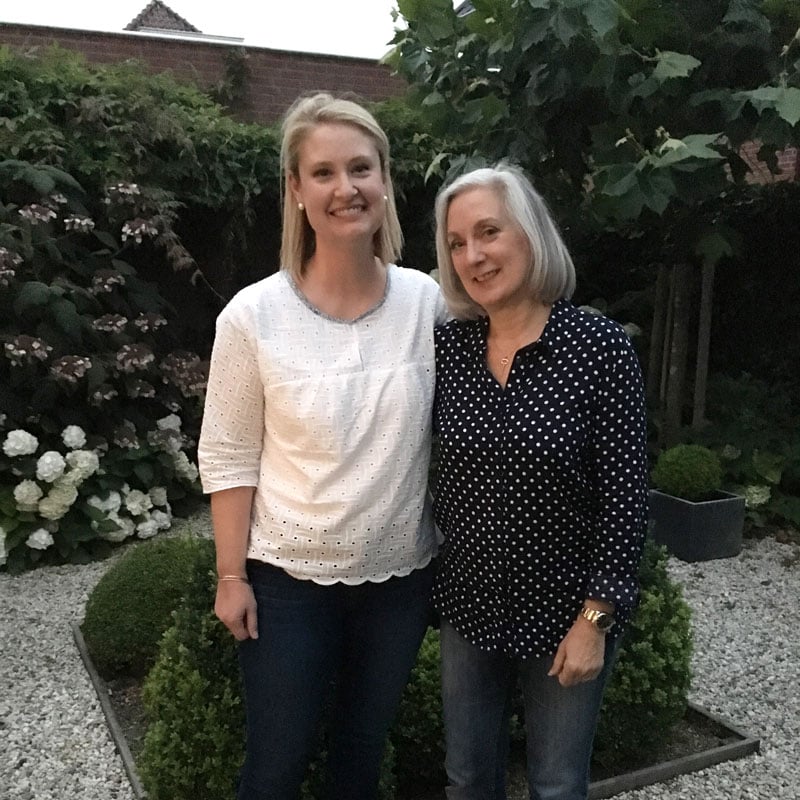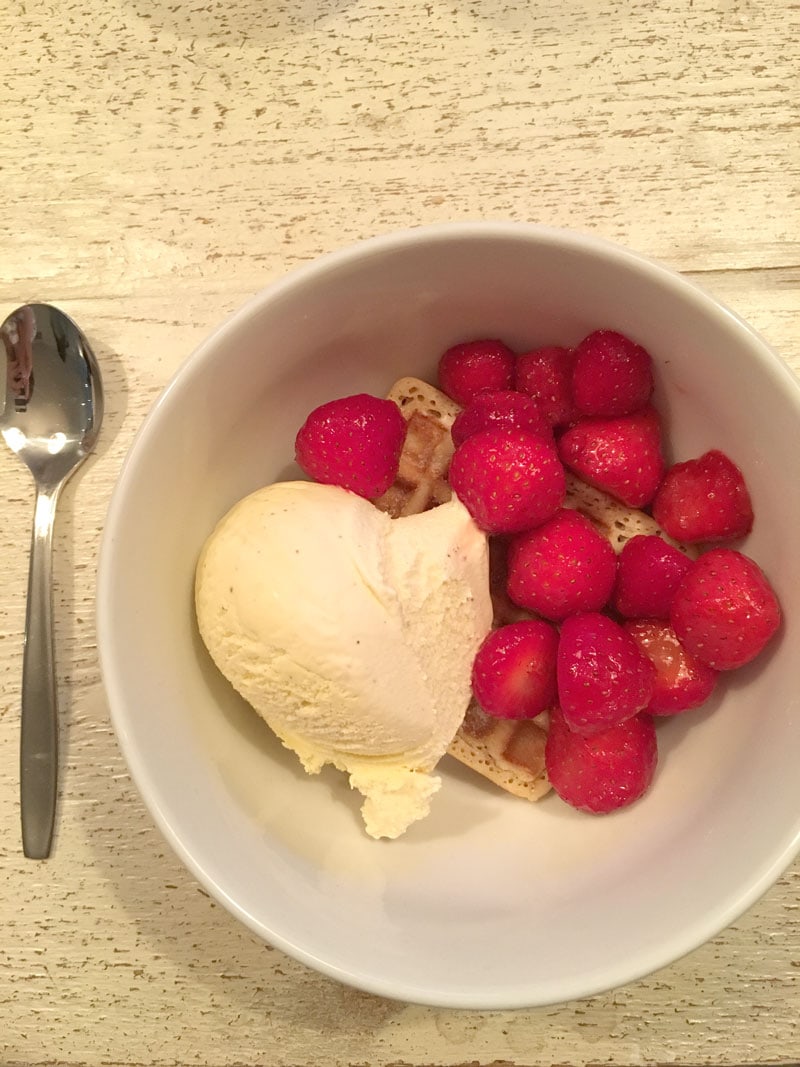 First up the Netherlands; I'm going to break up this trip into several Saturday posts, otherwise they are way too long.
While we were in the Netherlands we had the opportunity to eat with a local Dutch family. I met Phyllis a few years ago on a previous trip, and she invited my family (all of us, what a saint!) to have dinner at her home.
She's a quilter and we were able to connect the first time on Instagram. So yes, I went to the house of someone I "met on the internet"(don't tell my kids *wink*) This was one of the highlights of the trip for me, I loved being able to take the kids to a "real" Dutch home, and get them out of the tourist areas a bit. The conversation was lively and the food was delicious. There is nothing quite like a home-cooked meal when you've been traveling all day long.
We managed to do a few other things in the Netherlands, here is PART one of our favorites: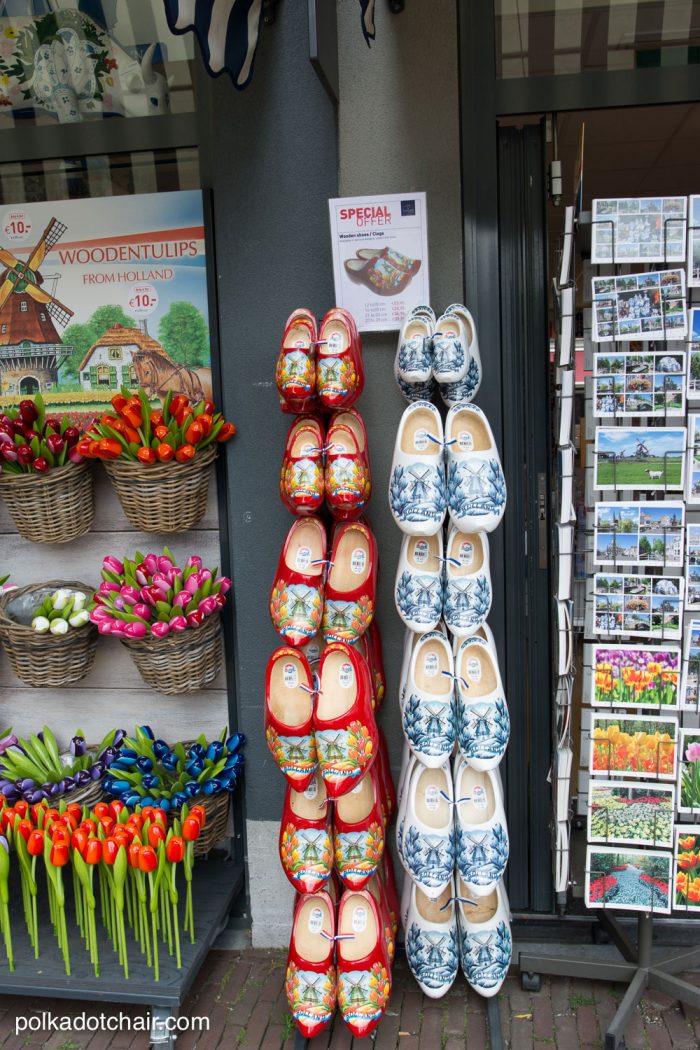 1- Visit Delft
My husband used to live near Delft and took me to visit on our first trip to the Netherlands (you can read about it by clicking here). After the first trip, I knew I wanted to go back. We decided to visit Delft on market day. On Thursdays and Saturdays, they turn the center square into an outdoor marketplace.
You can buy food, and home goods (and there is a HEMA across the square from the market, which is the CUTEST shop). Many of the locals shop at the markets and it's fun to "mingle" and experience a bit about the culture. While in Delft you can also tour the Delft Porcelain factory (it's a bit of a walk from the old town). We did it once and found it really interesting. We didn't do it this trip since we were short on time. There was a small shop near the church where you could watch the porcelain being painted. Looks pretty dreamy right?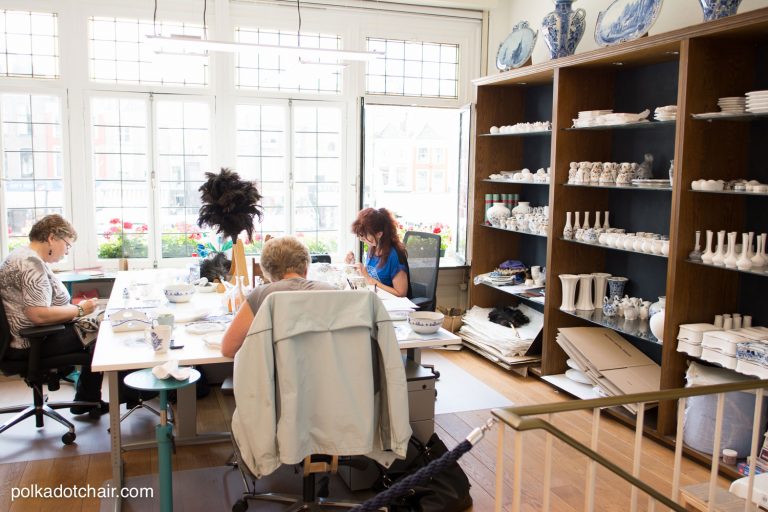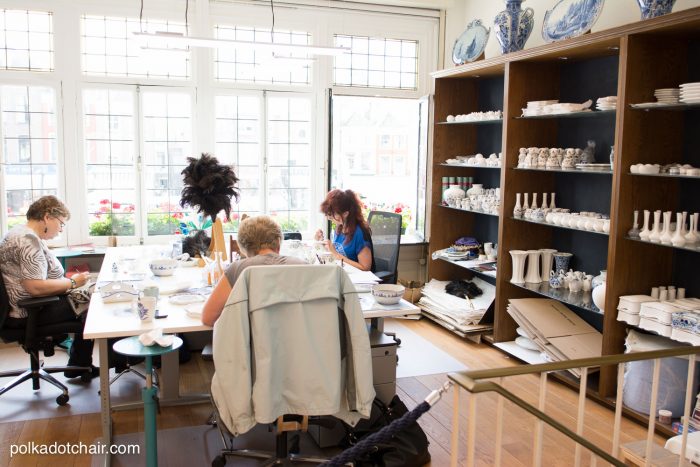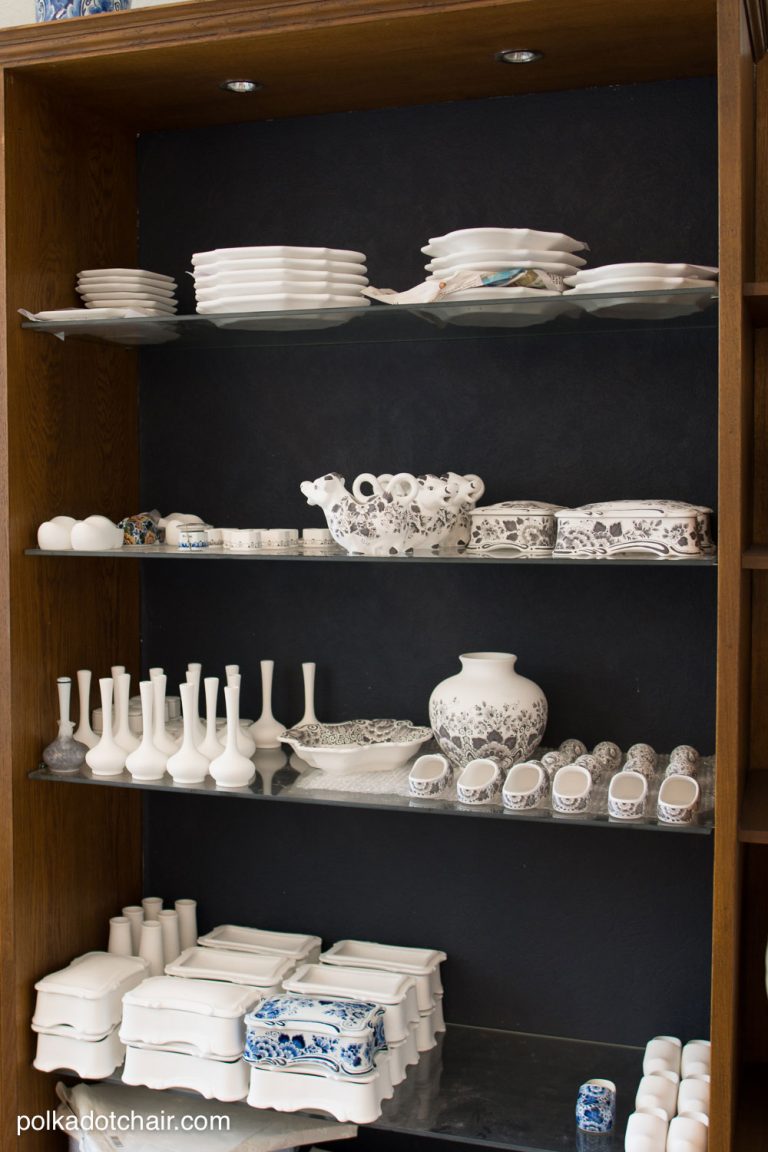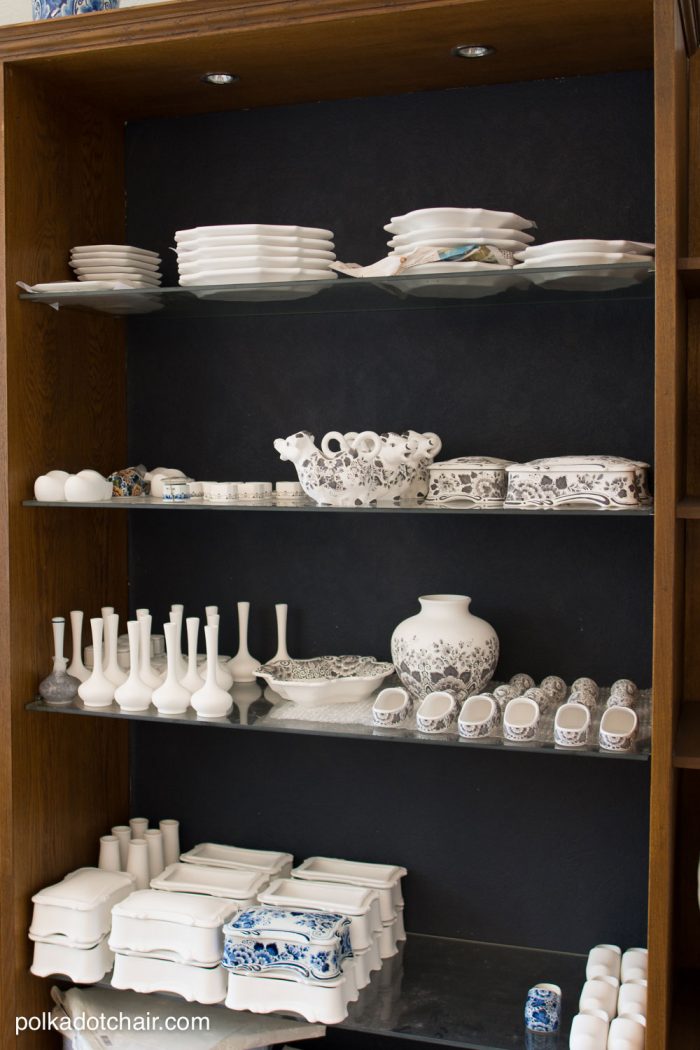 Vermeer lived in Delft and it's easy to see where he got much of his inspiration as you're walking around the town. It's full of quaint old buildings (many of which look like they are about to fall over) and charming canals. This is the first time I've visited in the summer and loved seeing all of the flowers around town.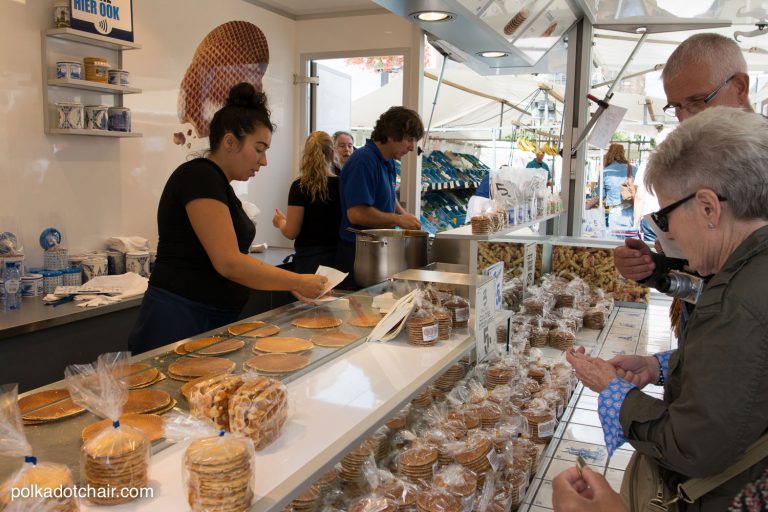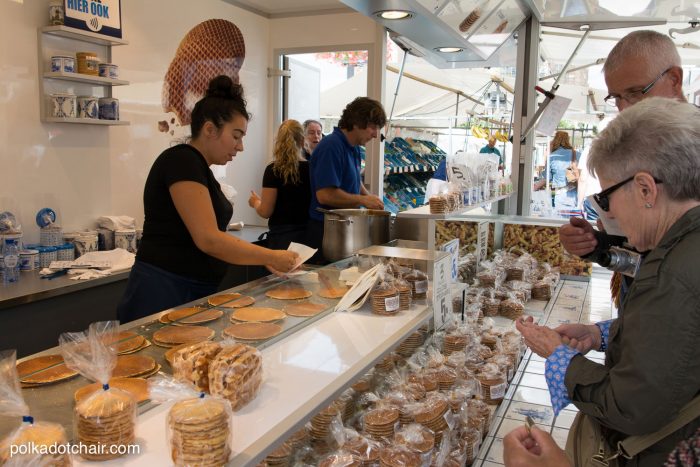 How to Get to Old Town Delft
If you go, the Old Town is a short walk from the Delft train station. There are direct trains from Schipol and Centraal Station in Amsterdam. Exit the station and follow the signs to the Oude Kerk (old church). Most of what you will want to see are right around there. It's an easy city to walk, and easy to find your way around.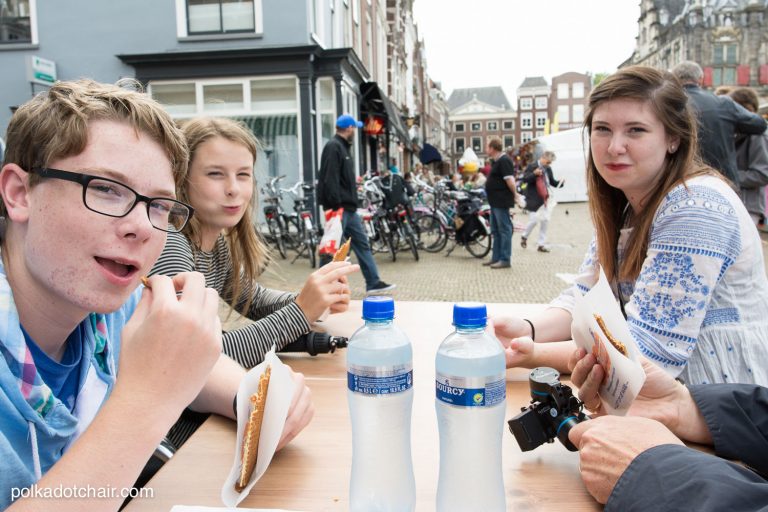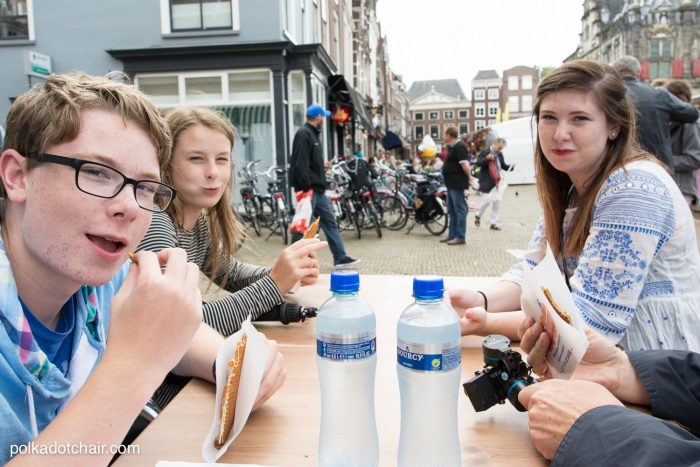 If you're there on the market day make sure you grab a fresh Stroopwafel at the Market, as you can tell, my oldest was pretty excited when we found some.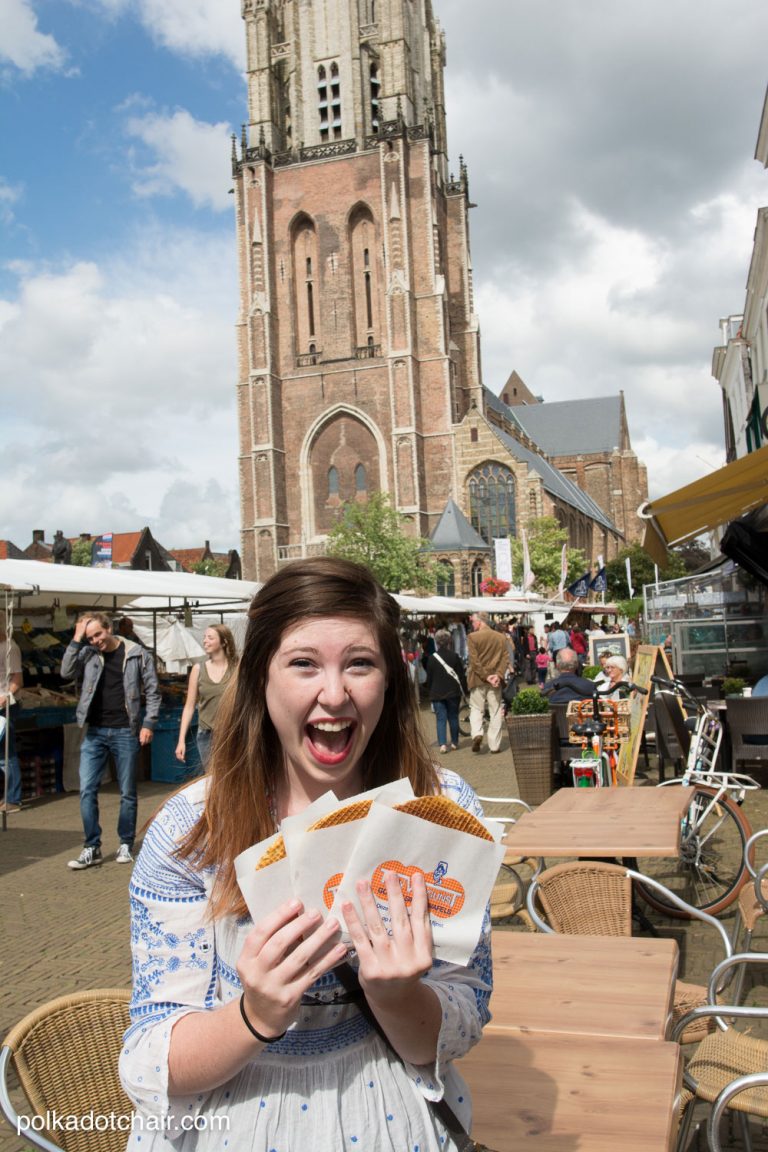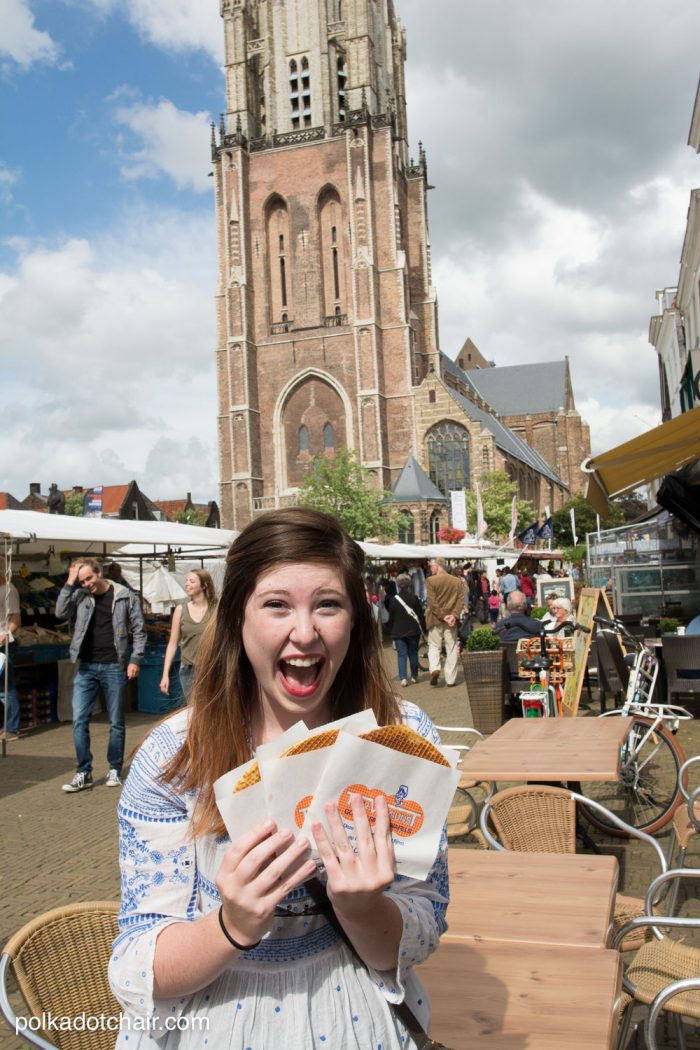 2- Visit the Hauge, including the Mauritshuis and Binnenhof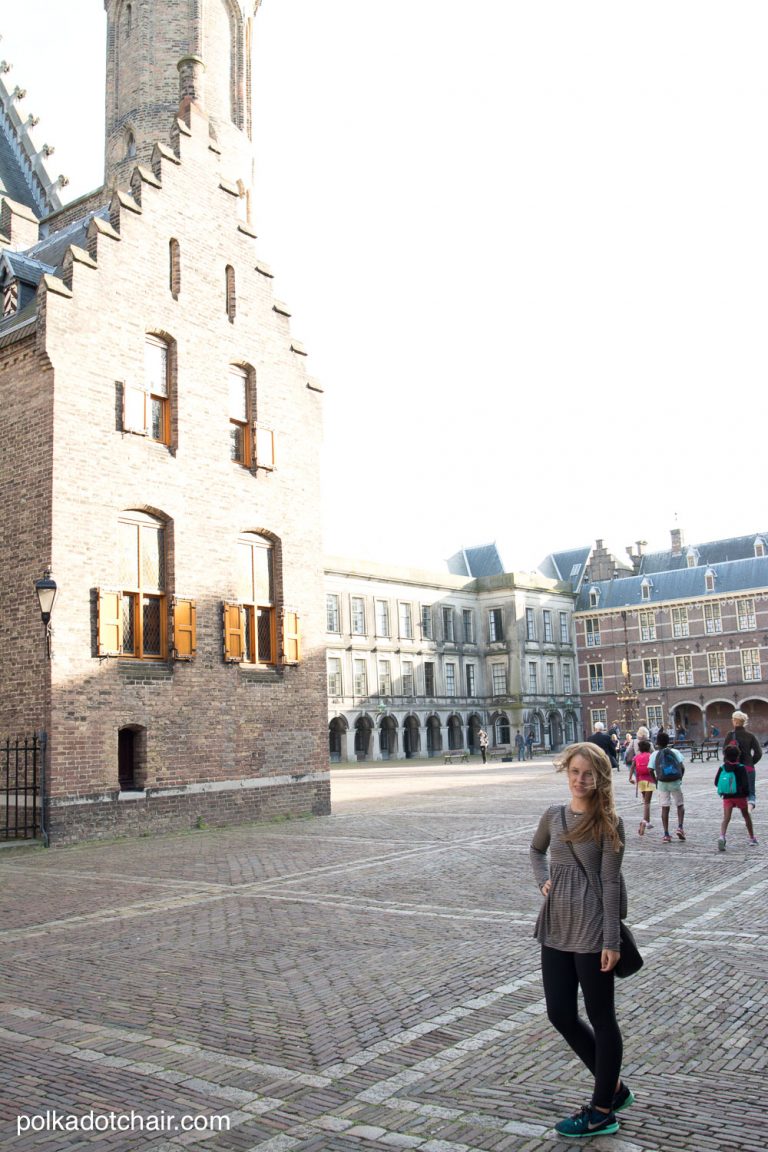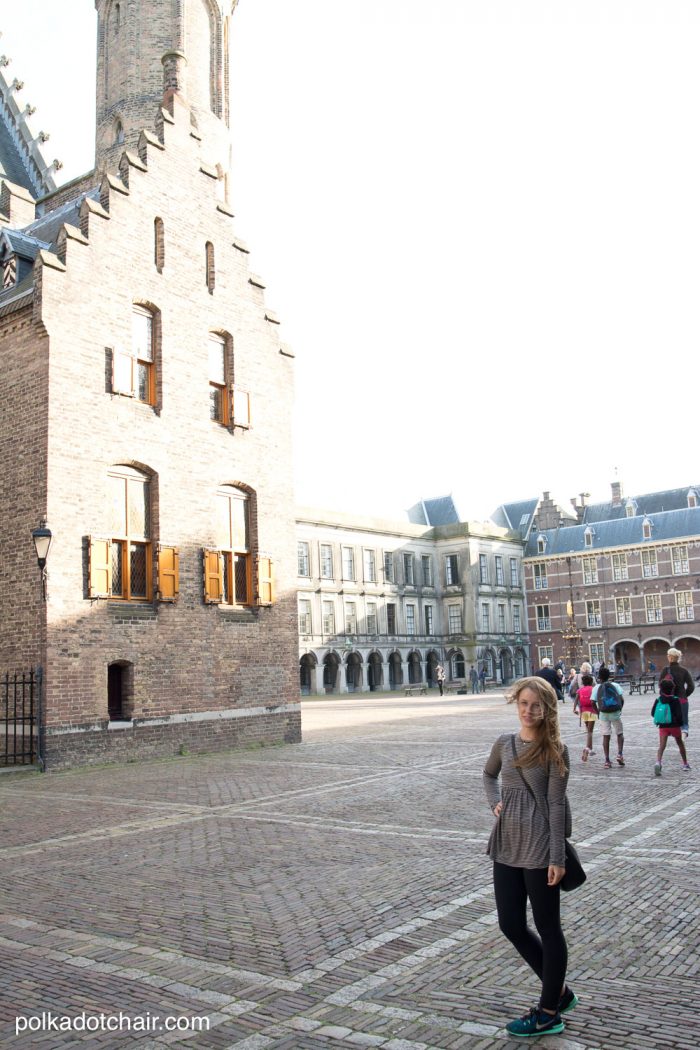 The Hauge is the political headquarters of the Netherlands. There you can find their houses of parliament, the King's residence, and the Peace Palace (where many war crime tribunals have been held).  You can also find a gem of a museum, the Mauritshuis. It's the home of many Vermeer's (including the Girl with the Pearl Earring) and many other works by the great Dutch masters.
We did not visit Mauritshuis on this trip. It was KILLING me not to, but we were short on time. It's a gorgeous museum set in an old home. In my opinion, if you're an art lover, it's not to be missed.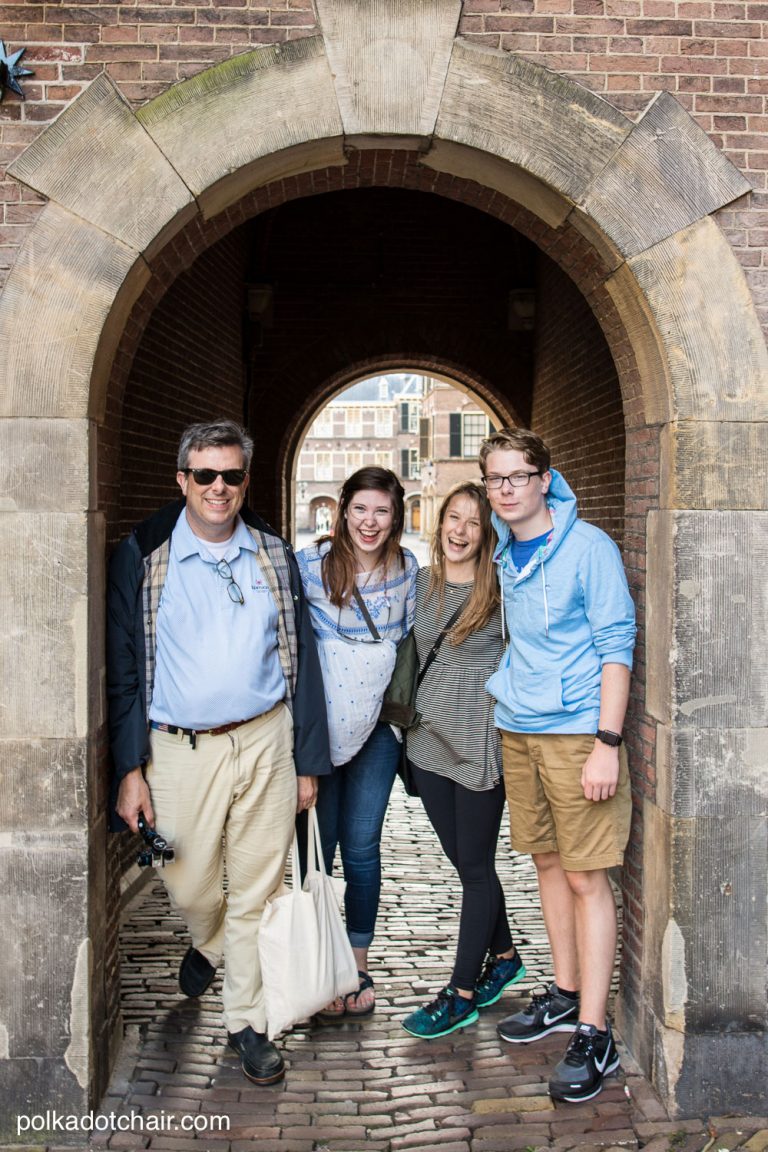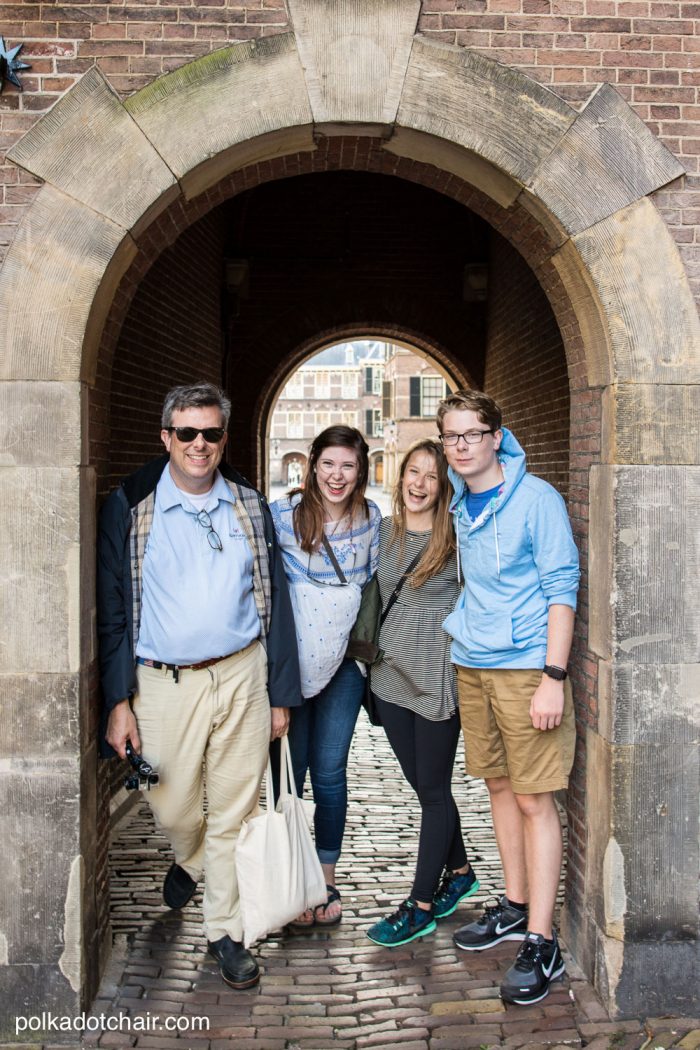 Tips for Navigating in the Hague:
To get to the Hague, just take a train to Den Haag Centraal station. From there it's a short walk to the Binnenhof. Just follow the signs. It will take you through a charming shopping and food district, right past the Mauritshuis It's a gorgeous walk. The first time I saw the Binnenhof I was taken aback.
I don't know what I was expecting, but it wasn't that. It is old and grand and gorgeous. If you walk through the center of Binnenhoof and keep going straight you will end up in the shopping district in the Hauge. From there (with a map) you can easily find the King's Residence and the Peace Palace.
A few other things to do in the Hague:
-Rent a Bike and bike to Scheveningen, a charming beach town (Make sure you ask a local to pronounce it. During WWII they would ask people to pronounce Scheveningen as a way to weed out German spies). We have done this on a past trip and absolutely loved it. You can easily rent a bike in the Hauge. Just make sure that you reserve it in advance.
-Visit one of the 30+ art museums (including the Escher and Louwman Museums)
-Hit up one of the many antique shops.
-Visit the Peace Palace
-Eat dinner in the open-air square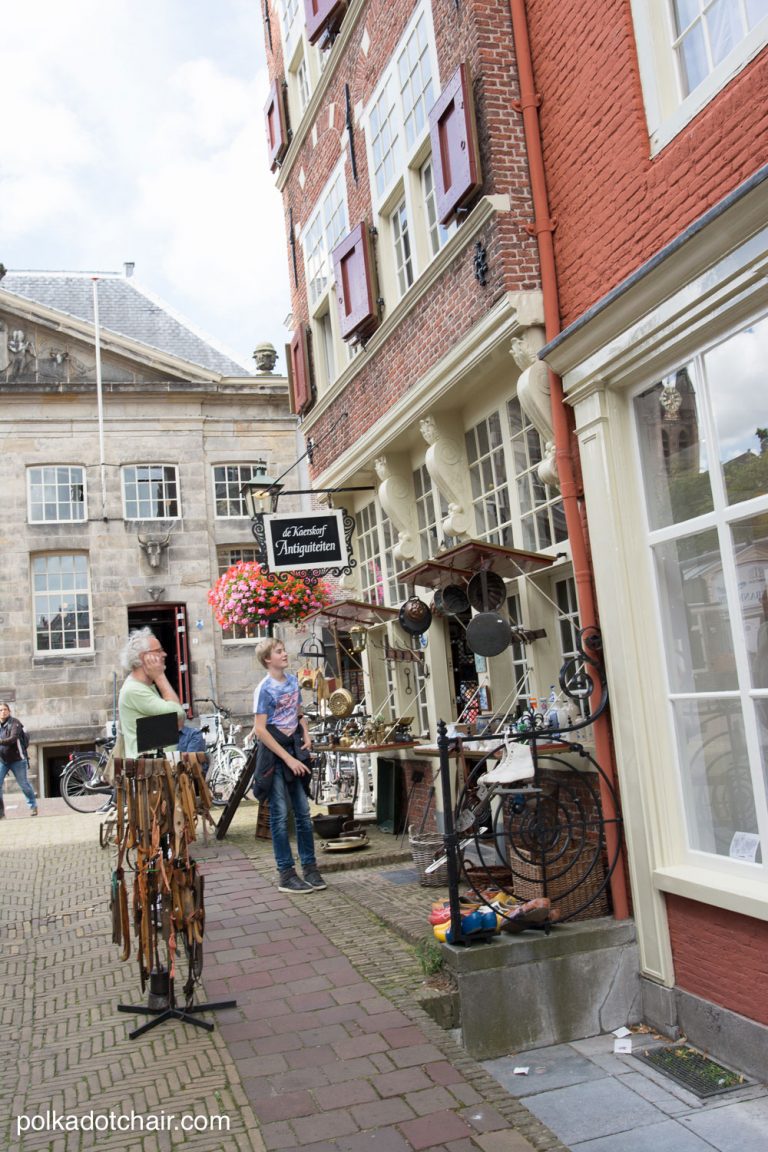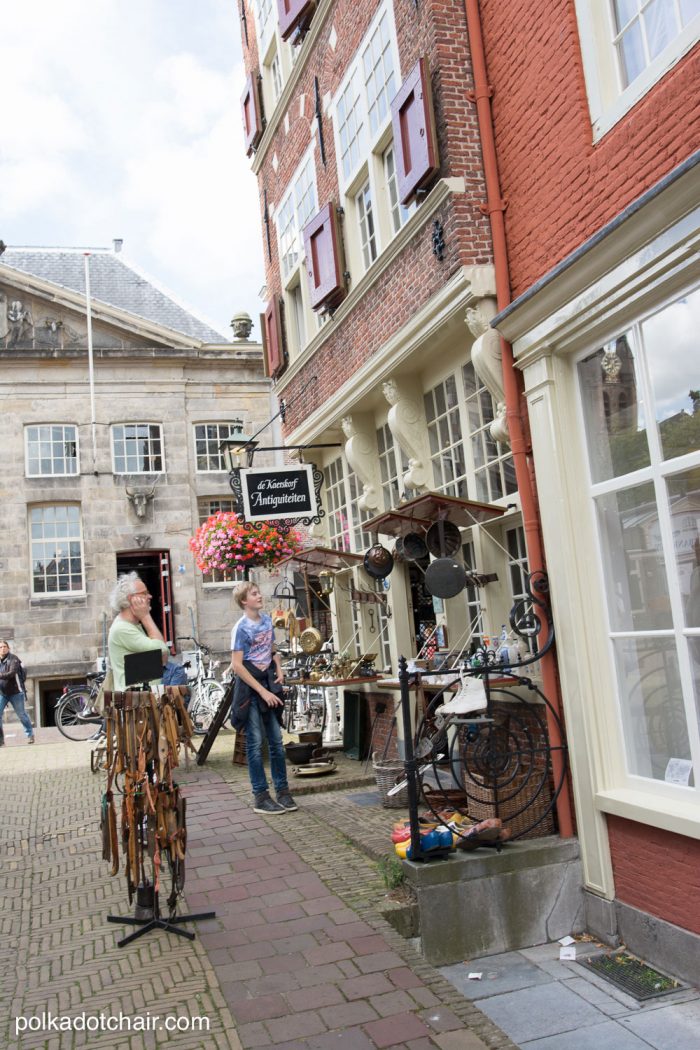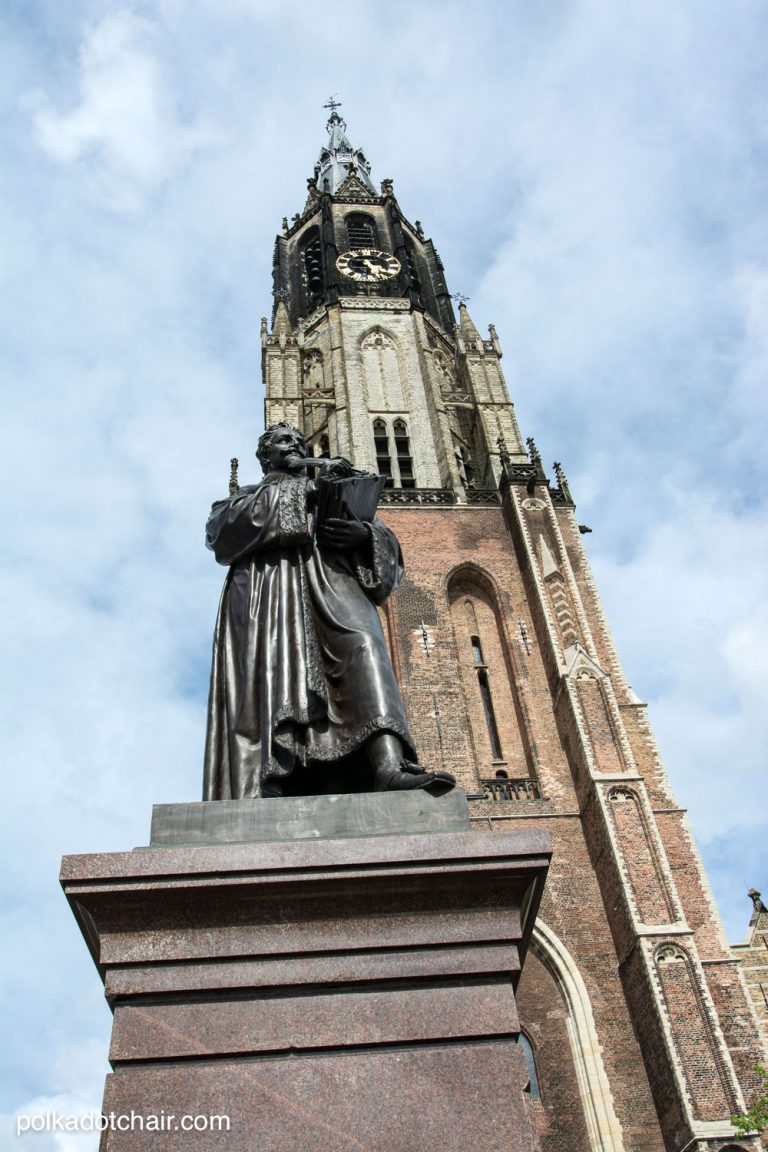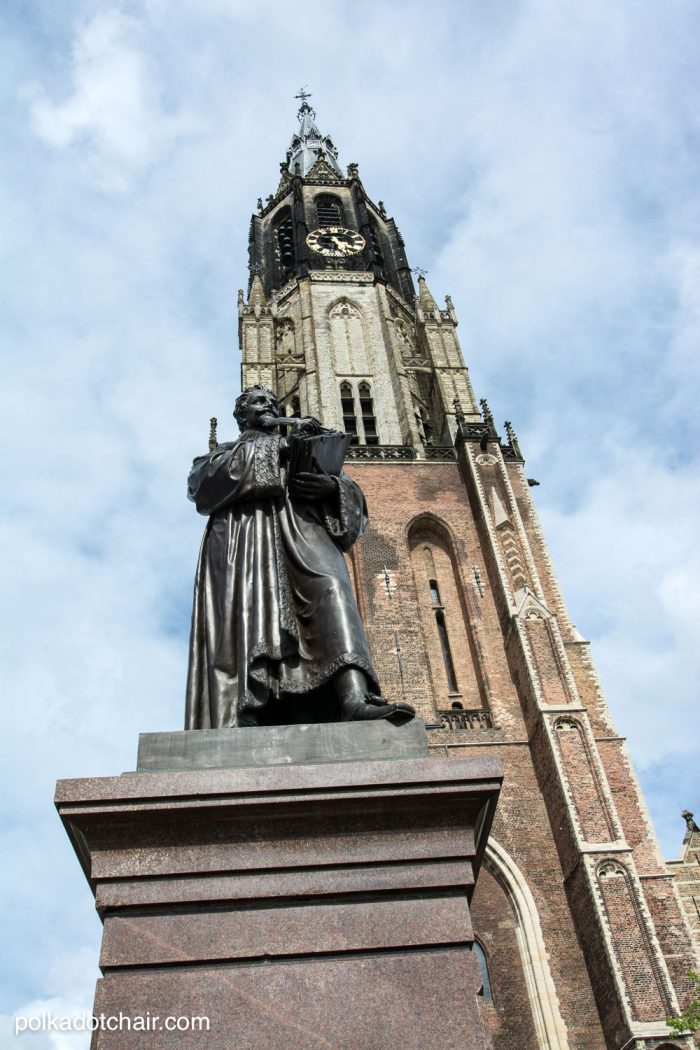 I'll save our experience in Amsterdam for another post.
If you liked this you may also like:
More Travel Posts:
RV Road Trip to Arches and Moab