Today is the first in a series of posts about our trip to Ireland. I'm sharing about our experience Biking the Great Western Greenway in County Mayo, Ireland. I've also got our best tips for biking the greenway and a video of our adventure to share with you!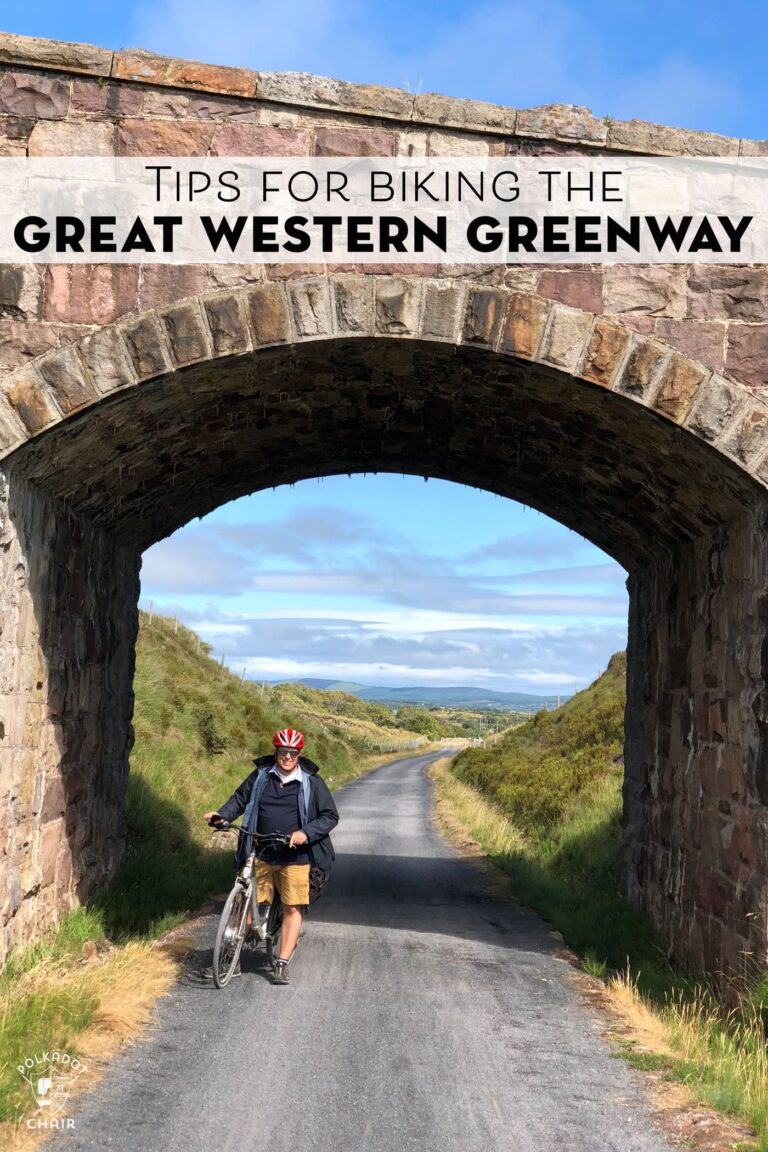 Recently our family returned from a trip to Ireland. Our oldest daughter was doing an internship in Dublin so we decided to cash in the gobs of frequent flyer points we've been accumulating over the years and go pick her up. We Instagrammed most of the trip (it's still in my Instagram story highlights if you want to check it out) I had so many messages about where we were, and what to do and eat that I thought I should do a blog series about it to answer all of your questions. I tried to answer as many questions as I could on Instagram. Hopefully, I got to yours in time!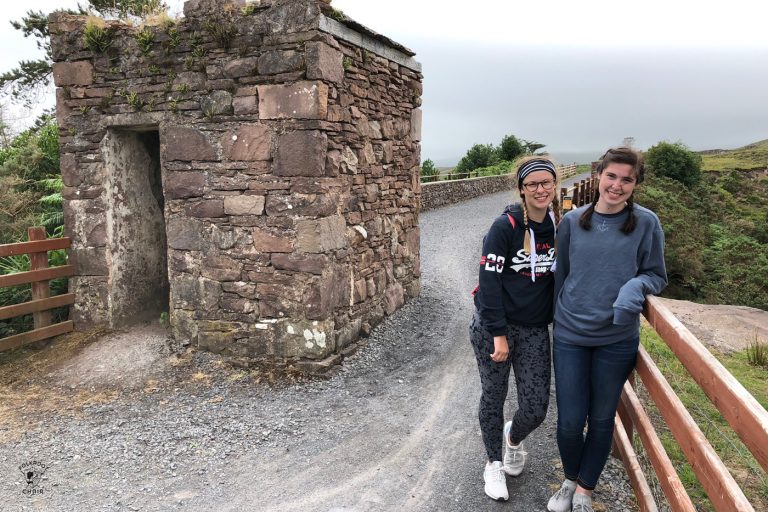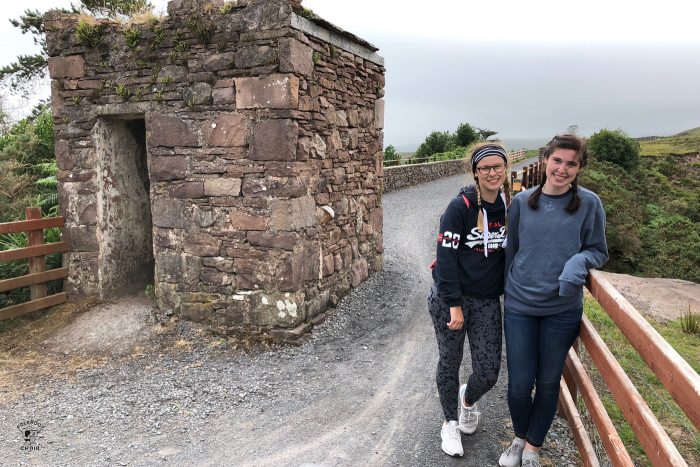 Visiting Ireland:
Before we left on our trip I felt like I had a lot of research to do about Ireland. It was one of the places that I felt like I knew very little about, as far as tourism was concerned. I spent most of the Spring planning and researching things to do in Ireland as a family.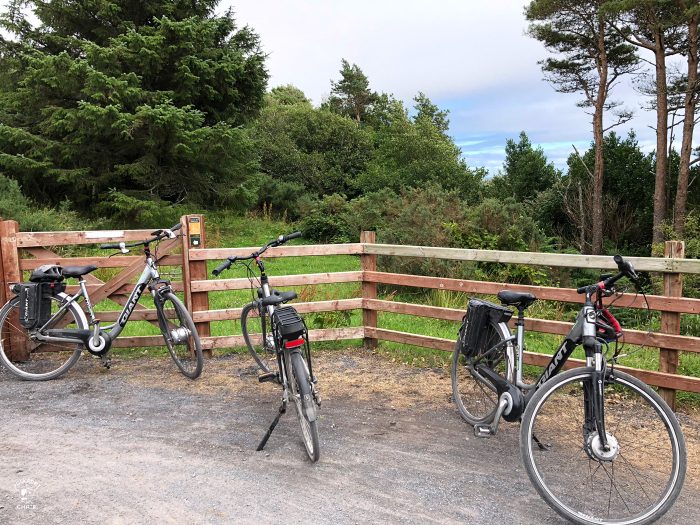 One of the things that we had "heard" to do was to bike the Great Western Greenway. It is an old railroad track that was turned into a bike path in County Mayo, Ireland. I researched it quite a bit online but only managed to end up on Trip Advisor message boards. I couldn't find any blog posts written about it. (Or if they've been written they were not showing up in my google searches). Since I had such a hard time finding information about the bike ride I thought someone else might as well so I'm sharing our experience as first time riders of the greenway. Hopefully, it will help others plan their trips.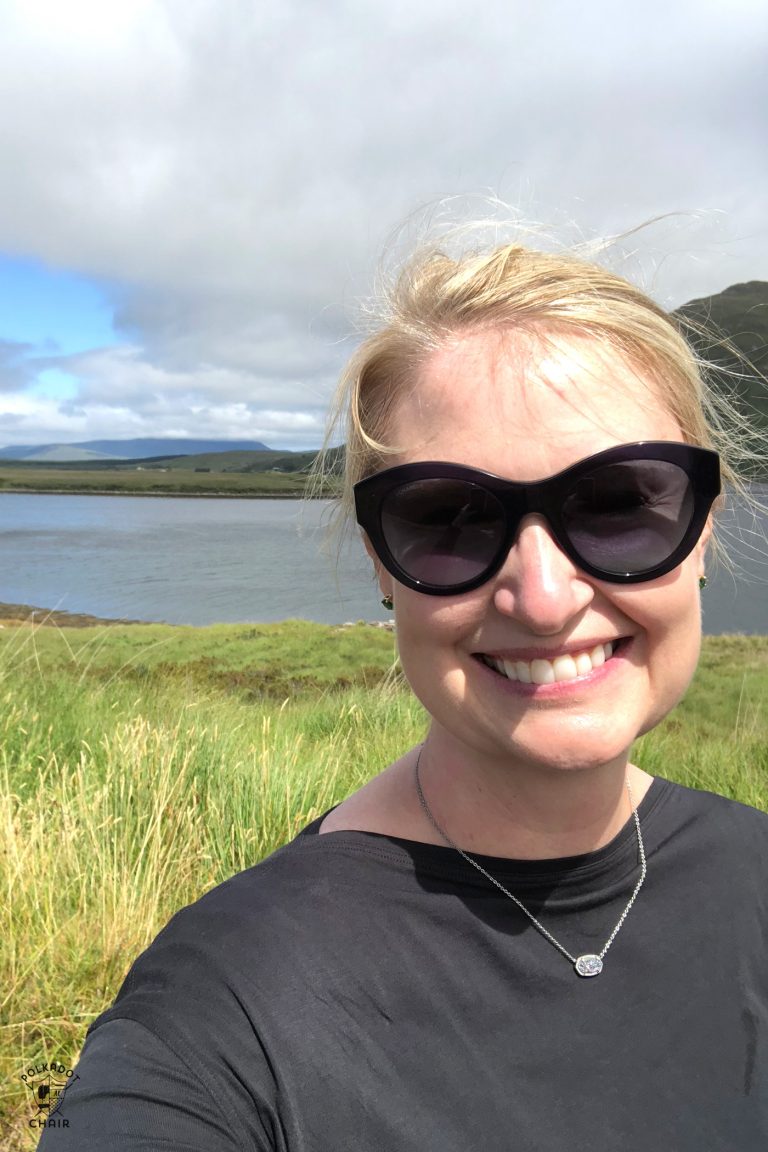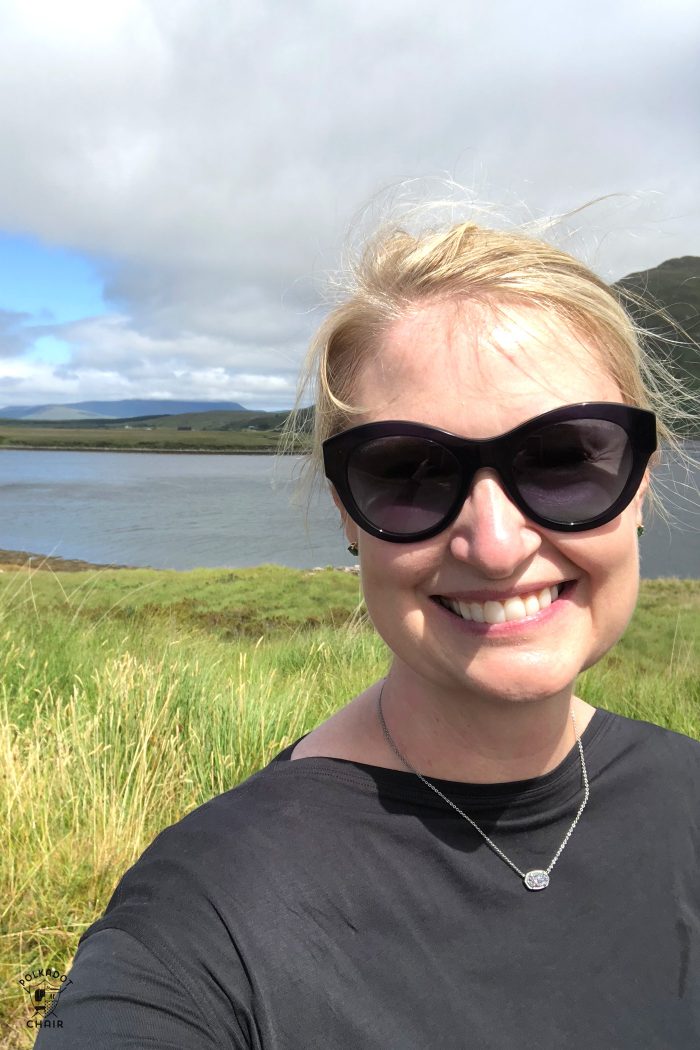 This is the first of a few posts about our time in Ireland:
I plan to share most of our trip with you guys. I always look forward to coming back and giving a "full report" when we go on big adventures like this. Mostly because I find it so helpful when I'm the one on the planning end! I love to hear from friends that have visited places. To hear their impressions of the place and get their list of things they wish they would have done and not done. There are so many places that I've added to my "visit" list based on the recommendations from friends!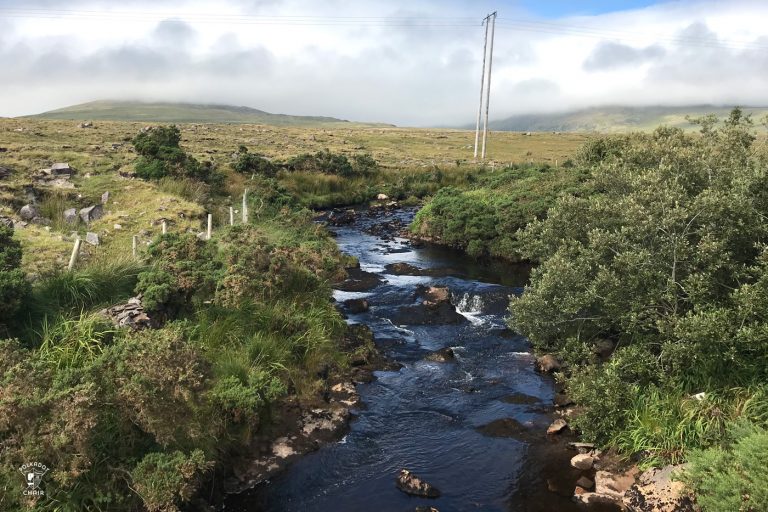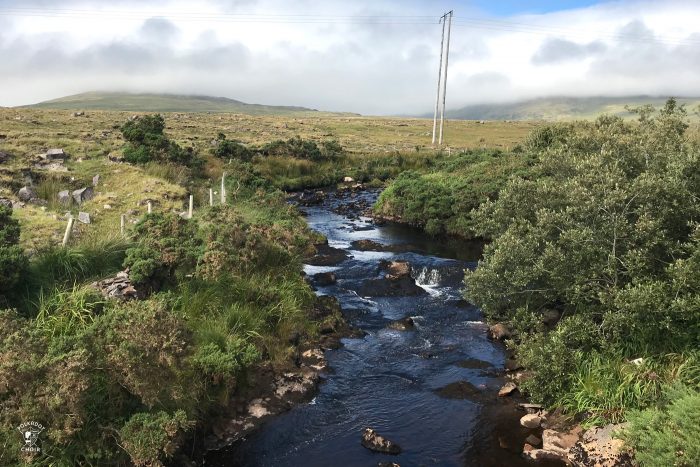 Our Impressions of Ireland:
I'm embarrassed to say that I underestimated Ireland. I knew it was gorgeous and green and that the people were friendly. I had NO idea all of the things the country had to offer. There is SO much to do. My husband said at one point in the trip "it's like the entire country is one big National Park". Also, to say that the Irish people are friendly is an understatement! They were the friendliness we've encountered. Always willing to give advice, make sure you're ok, or just chat. I think we ended up having 15-minute conversations in each store we visited with the employees.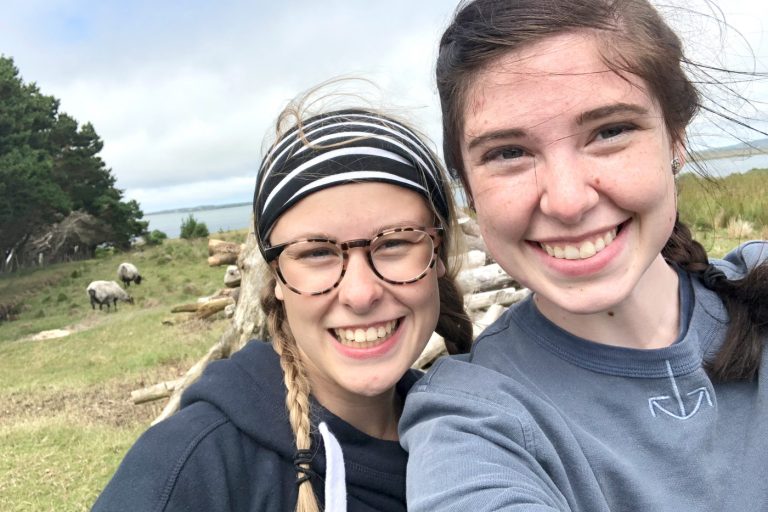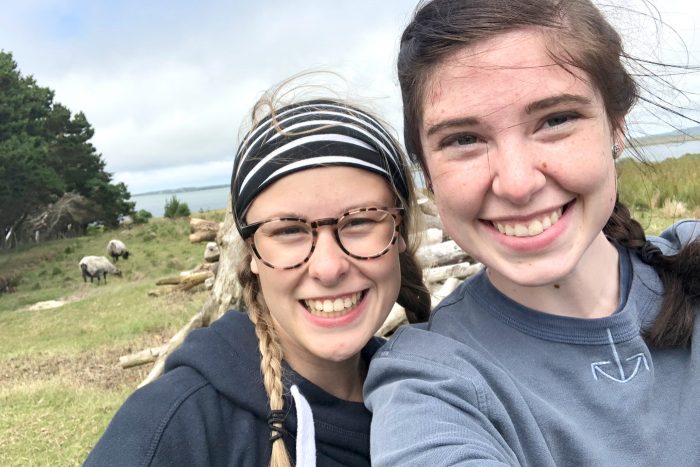 This post is informational based. I'll get to my tips for biking the greenway in a second. Briefly, first though (so you have some context).
Our Itinerary:
We visited Ireland for 1 week. It was not enough time. We spent 3 nights in Dublin, 3 nights in Fanore and 1 night back in Dublin by the airport (that night doesn't count according to me since we didn't even have time to leave the hotel and do anything). We did not have time to visit the southern part of the country. I wish we did. I've already decided we are going back again. When? I have no idea!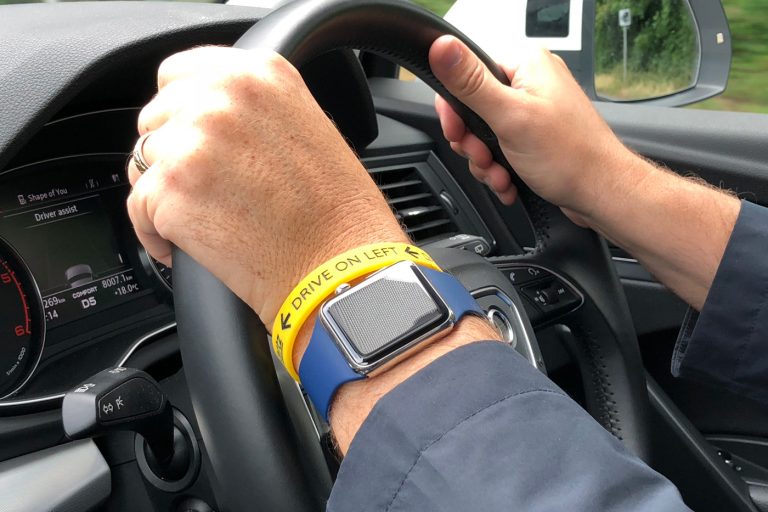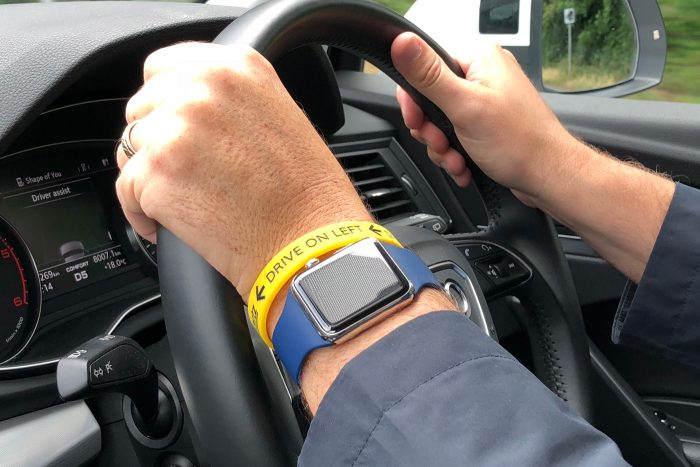 We rented a car. It was terrifying. All I could think was the headline "Kentucky family plunges to death off a giant cliff in Western Ireland". Let's just say the roads were narrow, winding, with no shoulders and we were driving on the opposite side. More on that one later. We drove from Dublin to Fanore. Then explored the West coast with Fanore as our home base.
While planning day trips from Fanore, we kept coming back to biking the greenway. After piecing together advice from message boards we booked a bike rental for the day. To be honest, we almost canceled, everyone was tired and it was about a 2 hr drive from where we were staying. I'm so glad that we did not.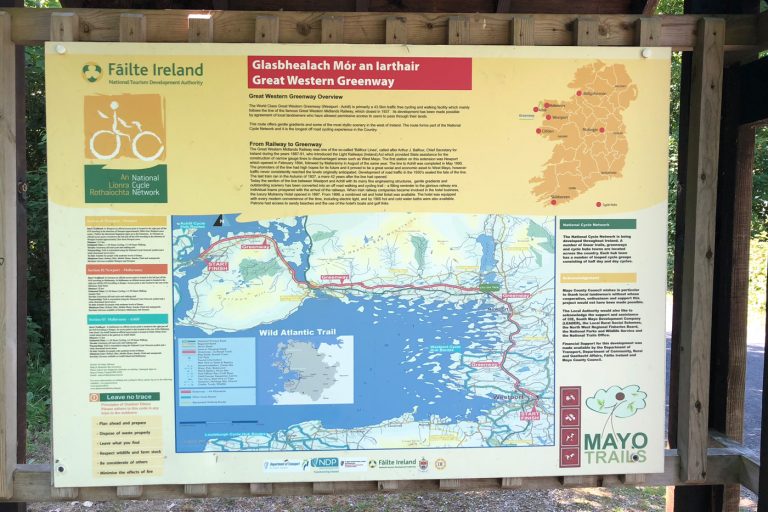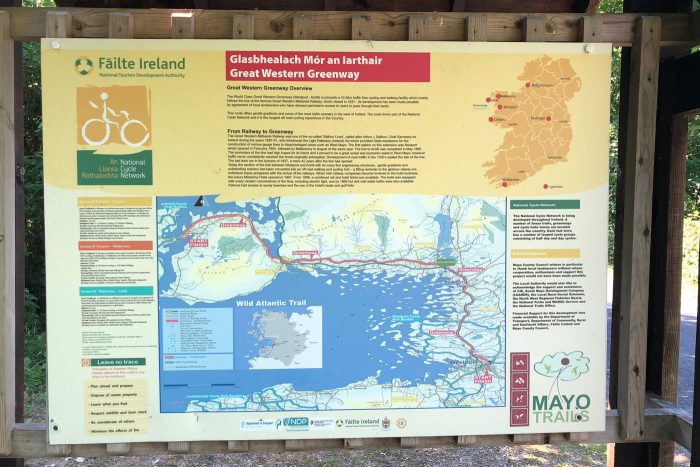 It was one of those things that you wake up the day you are going to go and think "why did I plan this? Do I really want to bike 30km today?" It seemed fun at the time then I got a bit nervous. I was worried about nothing. We were tired at the end of the ride but "good tired" not exhausted tired.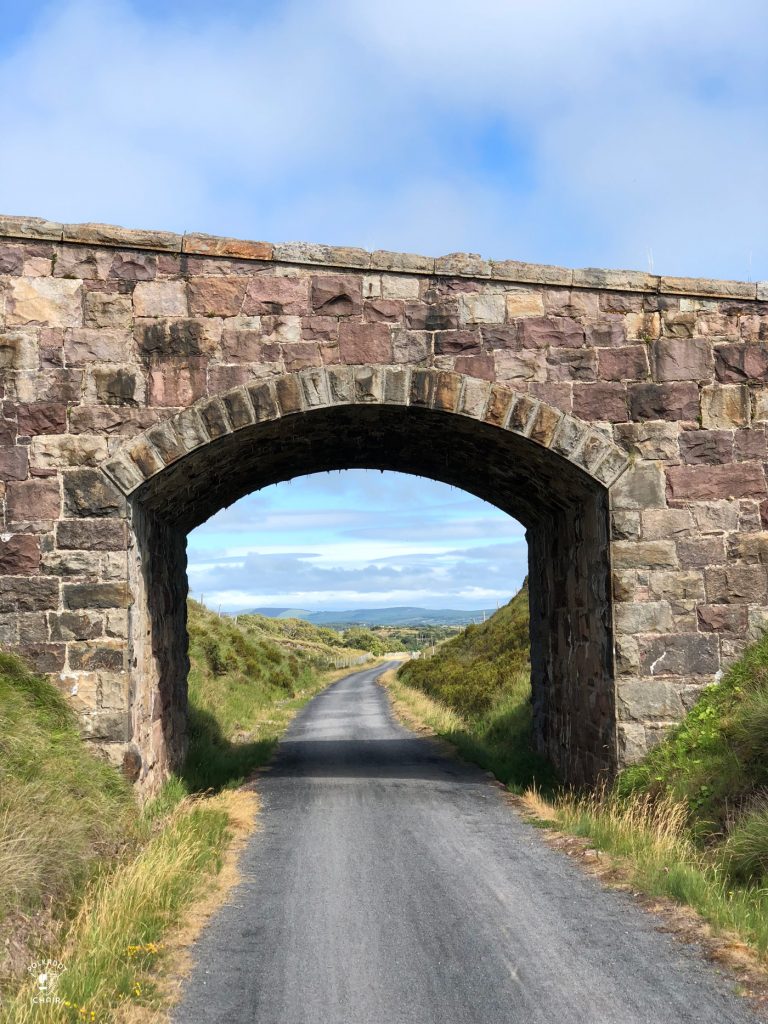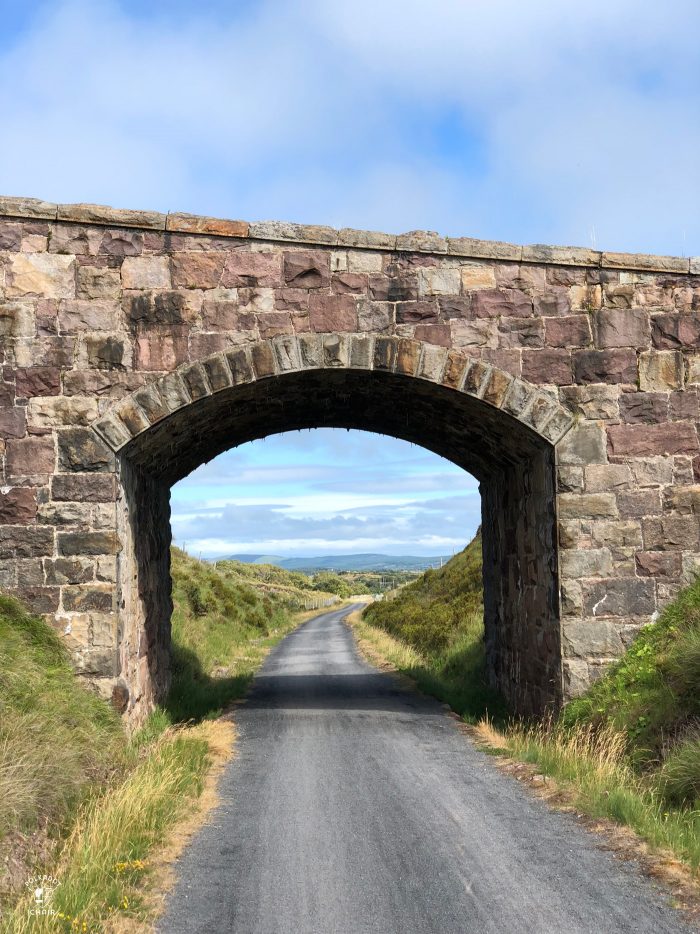 What is the Great Western Greenway?
The Great Western Greenway is a bike path (pedestrians use it also) that runs from Westport Ireland to Achill Island. It's 42 Km in total. You can bike the entire greenway or just sections of the greenway. Their website has a lot of great information about how the Greenway came to exist.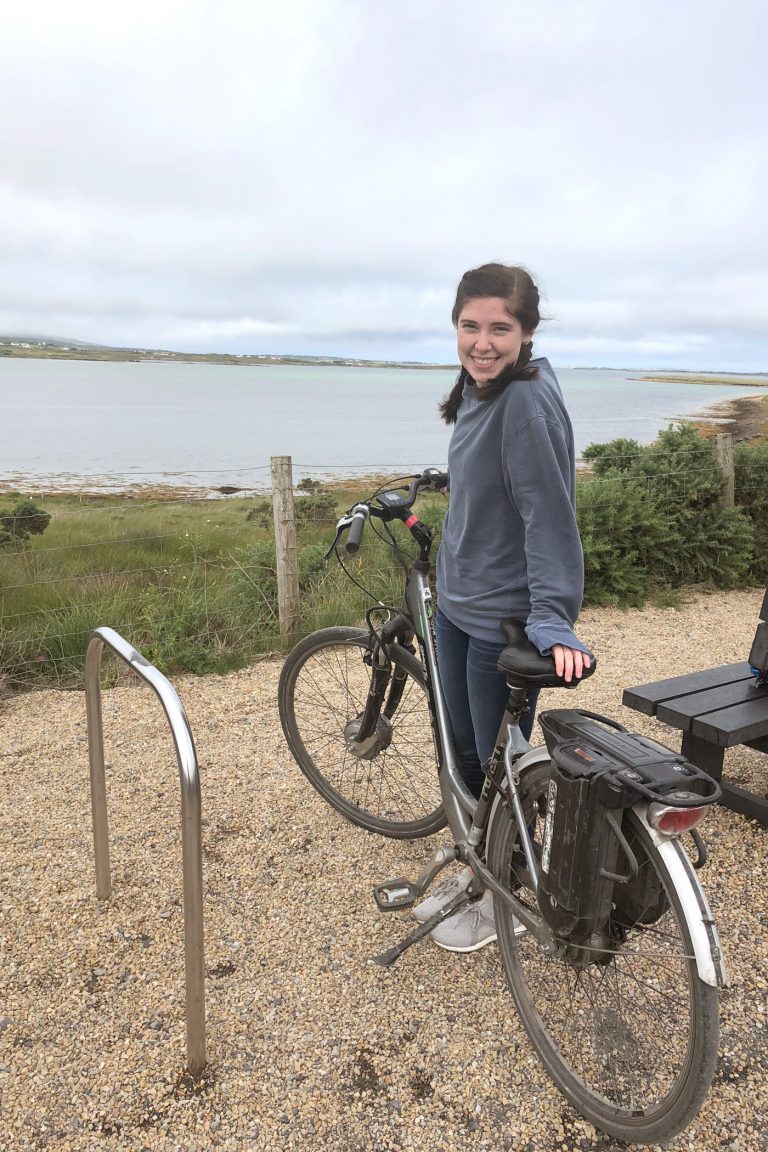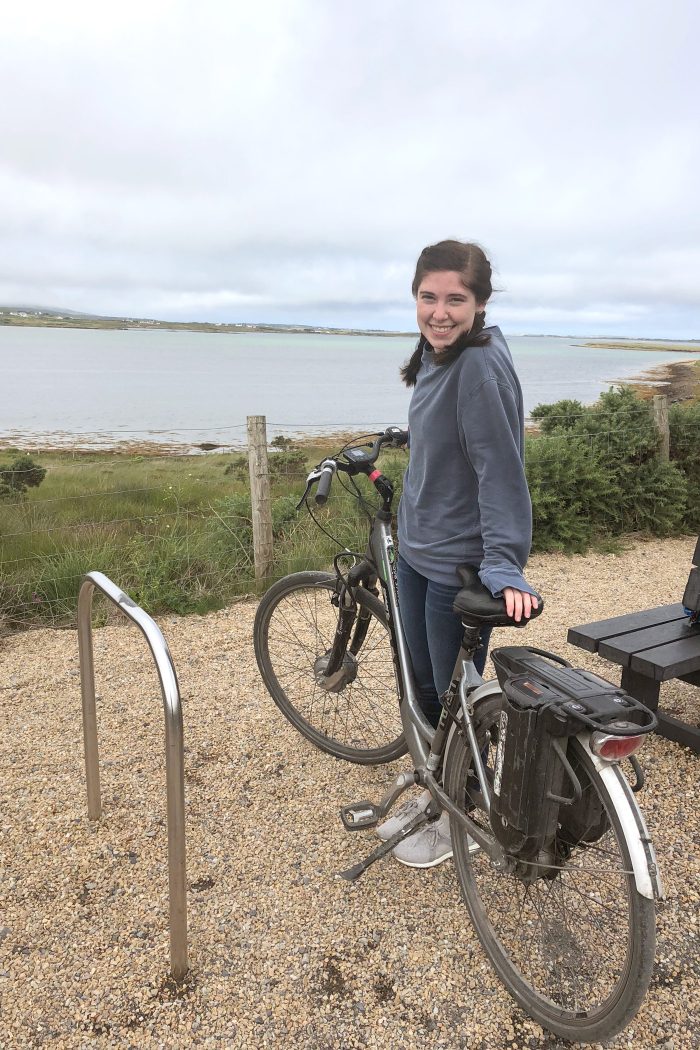 Where did you get your bikes?
We rented bikes from Clew Bay Bike Hire. They did an excellent job! After some research, we decided to take a shuttle from Westport to Achill. Then bike from Achill to Newport, around 30km. We then took a shuttle from Newport back to Westport. Clew Bay Bikes gave us a time and a place to meet them in Newport and let me tell you, I was NOT missing that shuttle LOL!
All of the information I could find said that was the most beautiful part of the ride and I agree. In hindsight, I'm very glad that we didn't bike all the way back to Westport. It's just too long for us. We wanted to enjoy the ride and not feel rushed.
What Bikes Did you Ride?
We elected to rent electric bikes. We all exercise but and would have been fine on regular bikes. However, I knew that we'd be several days into our trip and that we would be tired. I also at some point decided that we were on vacation! This wasn't meant to be a "workout" it was meant to be a nice day with a bike.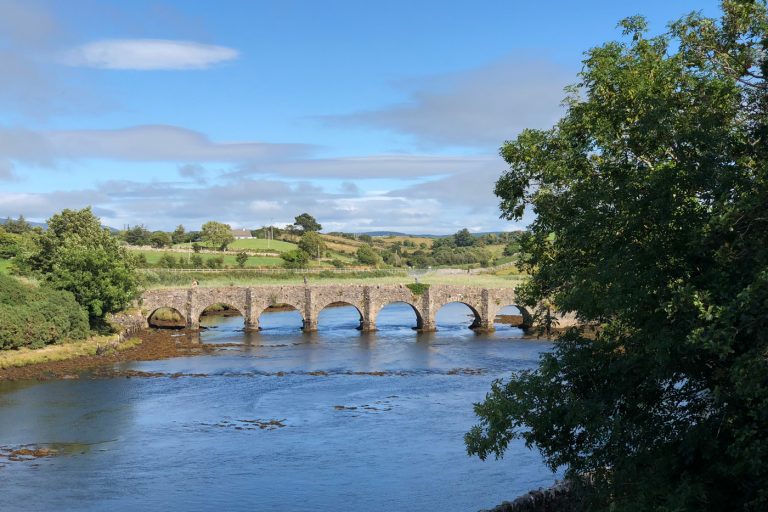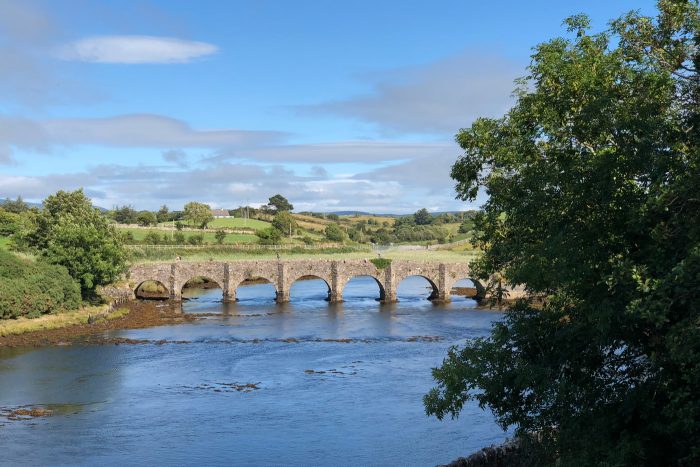 Was it Flat?
No, it was not flat. It was "mostly" flat, but there were several sections that went on for several kilometers that had a slow incline. We ran into a few people on the trail that were expecting it to be flat, and they were having a bit of hard time. If you're in "not great" shape, you should rent the electric bikes for sure. Even with the electric bike, there were sections that were more challenging than others.
What about food and restrooms?
I recommend going to the restroom before you start. There is a very nice and very clean restroom in Mulranny, which is the midway point in the trip. Between Achill and Mulranny I didn't notice any restrooms. There was another restroom stop between Mulranny and Newport.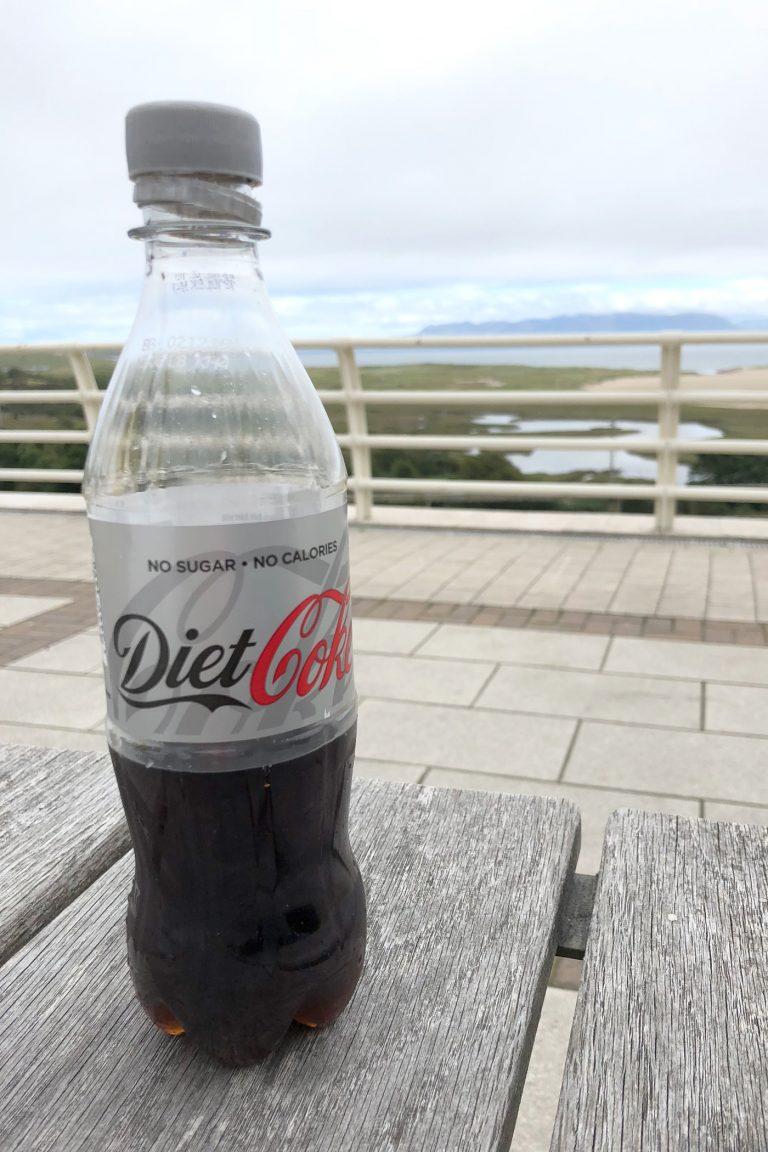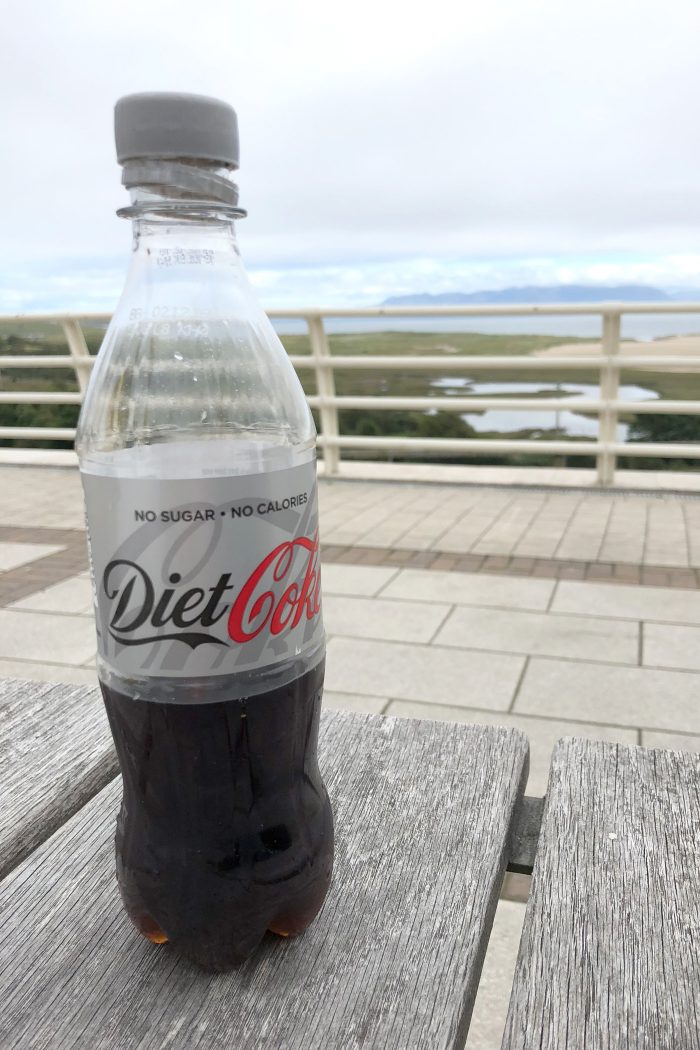 Places to Eat Along the Greenway:
I wish we had eaten before we left. However, we got up early had a big breakfast and got to Westport by 12:30. There is not much "fast food" in Ireland, so it's not like we could have driven through somewhere to grab lunch on the way. I packed granola bars for everyone and figured we'd find food along the way.
Between Achill and Mulranny, there was not any food. You can stop and eat in Achill before you start to bike, but remember that you have to be back to your shuttle at a particular time, so you don't want to spend too much time before you start to eat.
In Mulranny there is a hotel which had food. However, it was very busy that day and we didn't have time to sit down. There was a cafe further down the path that looked very good. We elected to grab sandwiches at the local convenience store/grocery. We were able to sit and eat our sandwiches right by the bay and it was gorgeous!
I would not recommend stopping for a sit-down meal if you are biking on a tour and limited time. Better to pack food with you (and pack it out) and eat along the trail. There were plenty of benches and places to rest along the way.
There were plenty of places to eat in both Westport and Newport.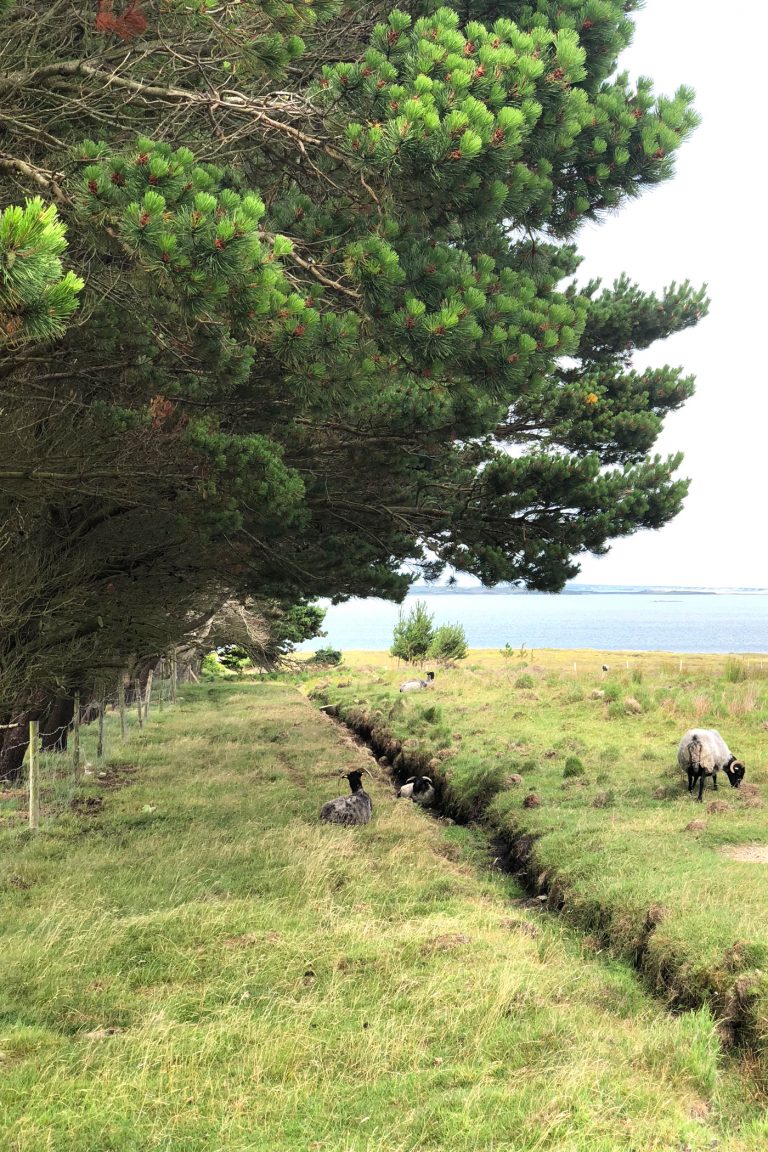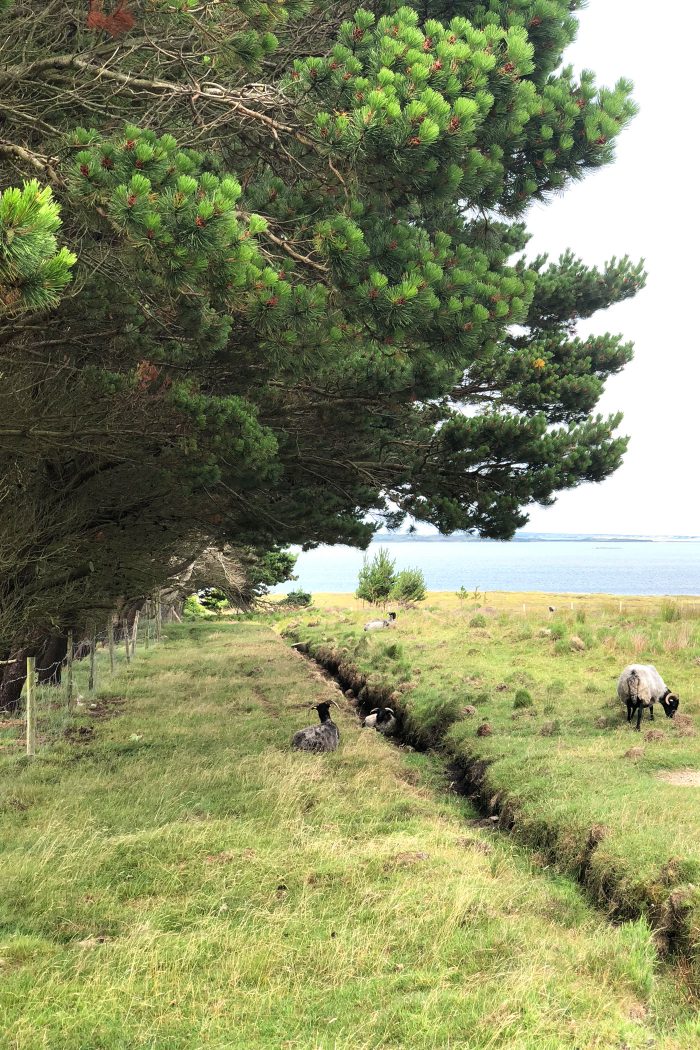 What do you see along the Greenway?
Lots and lots of sheep! And a few cows. It's a bike through the Irish countryside. You bike through the back of many farms, you see the bay for long stretches as you bike. The scenery is breathtaking. It also changes as you bike which is really fun.
I kept telling my kids it was not a race and to slow down and look around. They may have been slightly worried about being left by the shuttle and I may have put a little "too much" fear into them in our "chat" before we started biking. I didn't want them to wander off and get lost, they are 22 and 17 and are pretty sure they don't need us to show them what to do any more *wink*.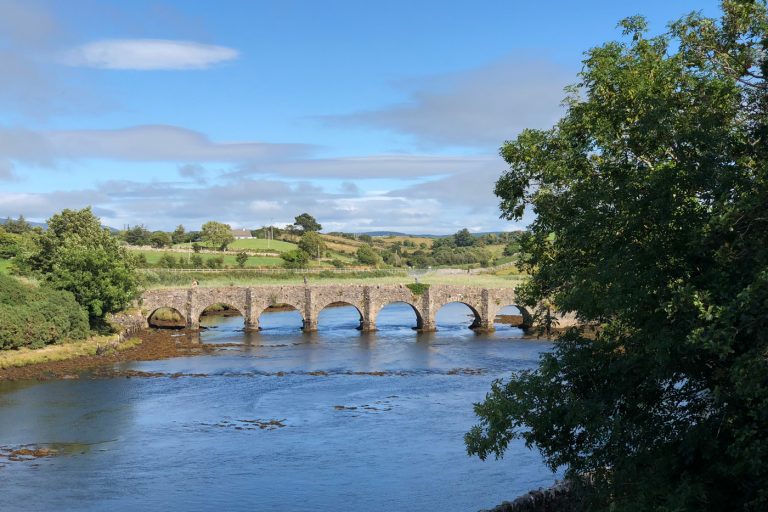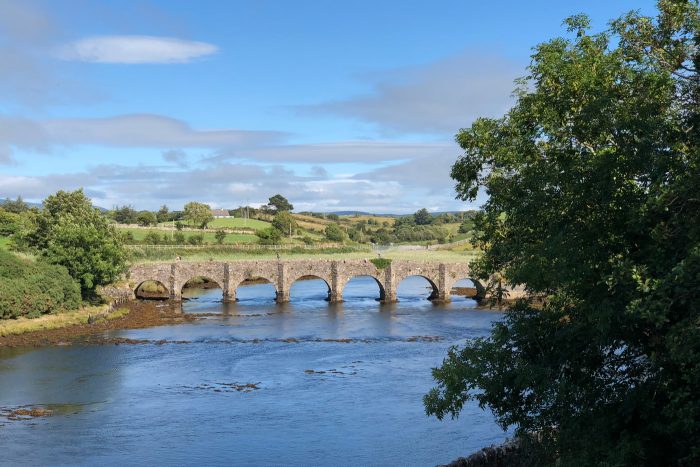 Okay so after that let me "sum up" the day with some of my best tips:
Tips for Biking the Great Western Greenway:
1- Rent electric bikes. Unless you WANT a workout while you're on vacation *wink*, or bike long distances regularly.
2- The most scenic part is from Achill to Newport.
3- If you can only bike a small section, I'd recommend either Achill to Mulranny or Mulranny to Newport. Both sections were gorgeous but different.
4- Reserve Bikes ahead of time (we used Clew Bay Bikes). If you are there in the busy season you'll need to reserve ahead to get a spot on the shuttle and to get the bike you want.
5- Pack a lunch to take with you. If you have an ENTIRE day, stop at the pub in Newport for lunch or dinner. We stopped at the end of our ride for dessert and it was delicious!
6- Pack layers. We were there in July and the weather went from cold and rainy to sunny and warm, then back to rainy again. We stopped every ½ hr or so and put on or took off a layer. Make sure you have a waterproof outer layer and I would recommend gloves if your hands are prone to getting cold.
I have to say though, that for the most part, the weather was PERFECT. I even got a bit of sunburn (not that it's a good thing). After the rainy, snowy bike ride we took in Norway 2 years ago, this weather was such a treat!
7- Pack water. There are not a lot of places to stop to buy a water.
8- Stop to use the Restrooms in Mulranny. They are in an old Train Station and are very clean and well kept.
9- It was not crowded the day we went. I have heard it can be quite crowded at times. So as always, pack your patience and be kind and courteous to others along the path.
Video of our Day on the Great Western Greenway:
Guess what? There's a video of the whole trip!! We are actually in the process of launching a YouTube channel that will have a combination of lifestyle content and DIY projects. It's been in the works for over a year and I'm excited to show you the first section. We're staring with some of the lifestyle stuff. My husband in charge of that section. I'm in charge of the DIY projects. That's why my section isn't done yet *wink*.
Have you biked the Great Western Greenway? If so leave your suggestions and tips in the comments for everyone to benefit from!
More Travel Tips & Adventures:
Visiting the Norweign Fjords on a Cruise
Things to do in the Netherlands with Kids