This shop has been compensated by Collective Bias, Inc. and its advertiser. All opinions are mine alone. #LetsMakeSmores #CollectiveBias #sponsored.  Do you guys love S'mores just as much as I do? This 10 minute dutch oven s'mores cake recipe is a fun spin on the classic s'more.  If you like the recipe you may also LOVE some of the other recipes shared over on the Honey Maid S'mores site — seriously go check it out, it's full of all kinds of delicousness!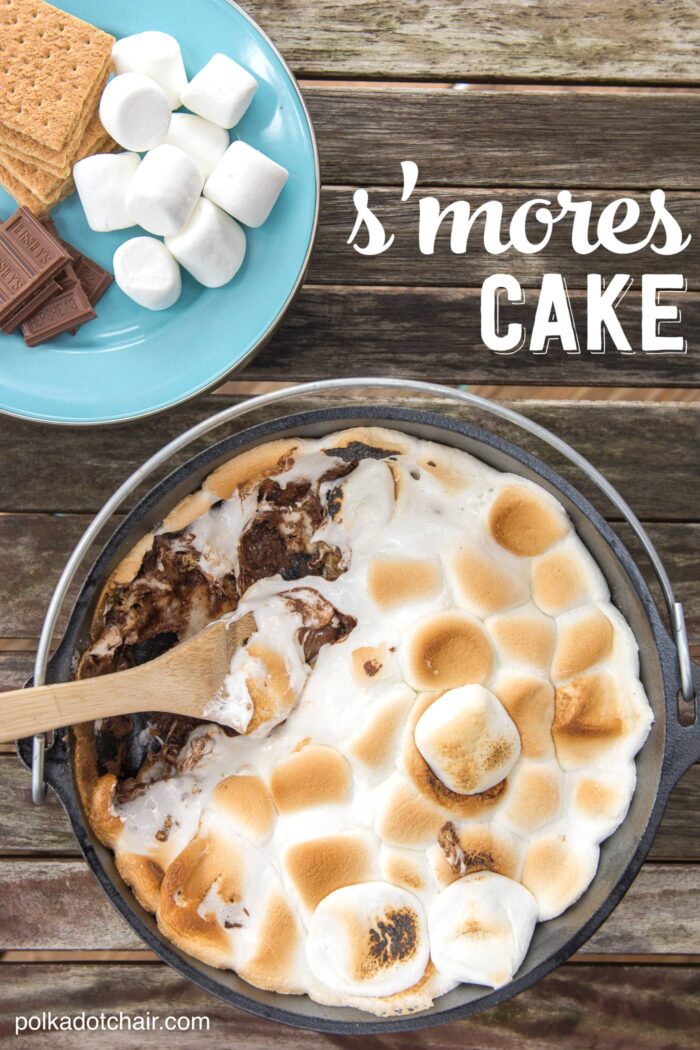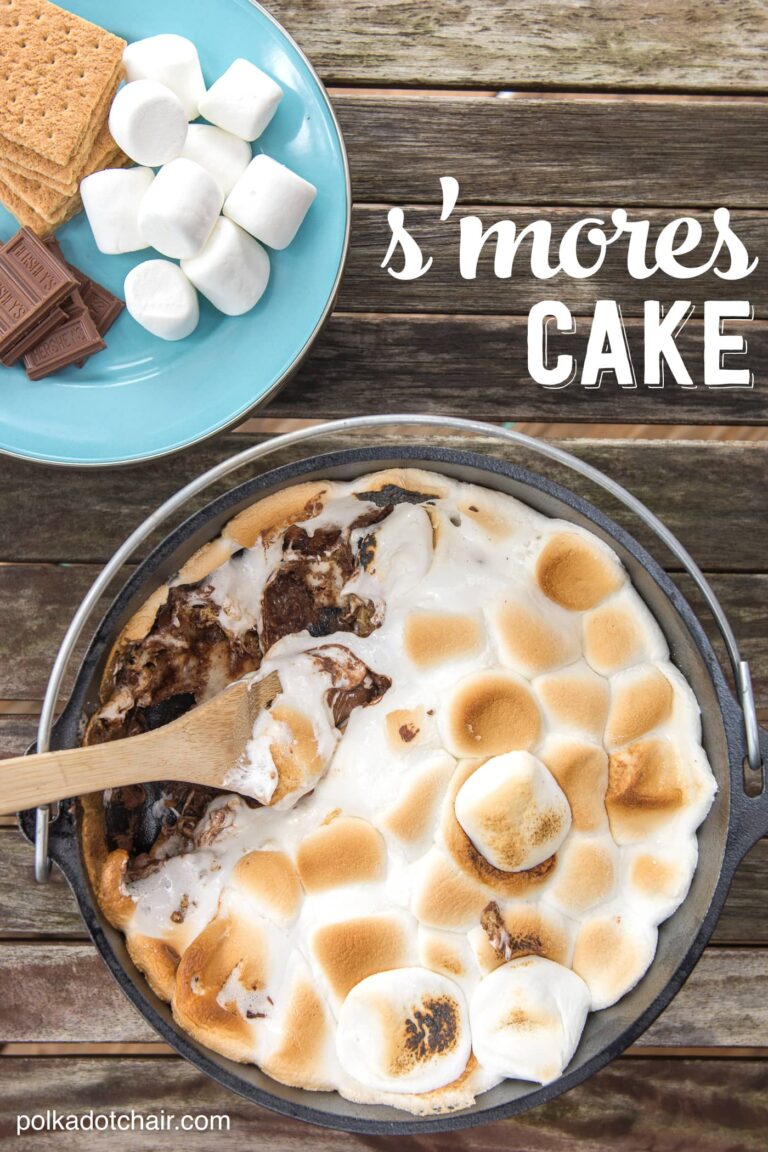 A few summers ago my husband (who is an avid dutch oven cook) came up with an idea for a quick and delicious s'mores cake dessert.  We were camping and the time and the recipe was instant hit. It's now become one of our favorite summer desserts.  Since the recipe features a pre-made cake (that you get in the bakery of a supermarket) it's quick to throw together, no baking required!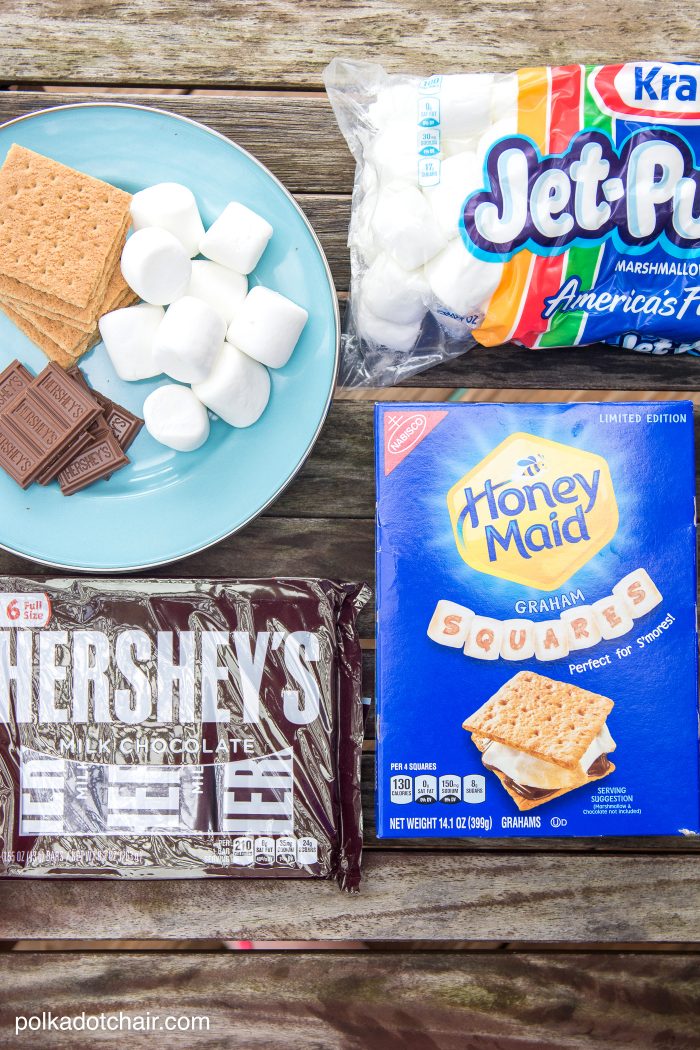 We love to make this dessert on nights that we are grilling out.  We always make it in our dutch oven and go back and forth between making it on the grill or with charcoals (depends on how we are cooking that night).  The nice thing is that since you're already cooking out the grill is already hot. All you have to do is assemble the cake and let it cook on the grill.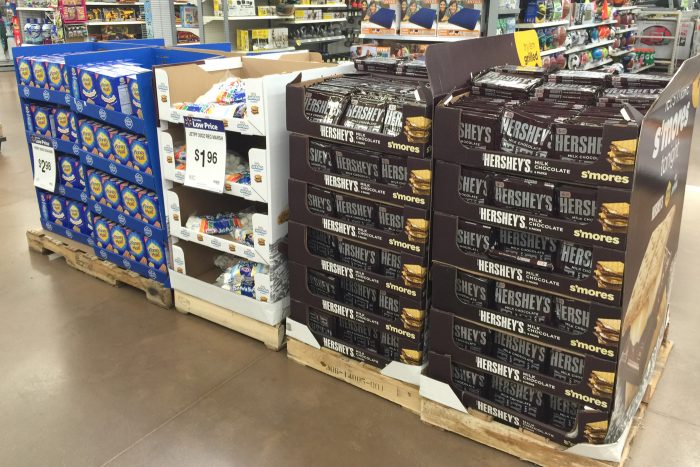 We just got back from vacation and have had our fill of eating out and being away from home. All we wanted to do this week was have a good home cooked meal and STAY HOME.  Vacations are nice but being home afterwards is even better. Since it was about time to make our s'mores cake again,  we swung by Walmart and picked up the supplies we needed. Luckily they were all together in the store and oh so easy to spot.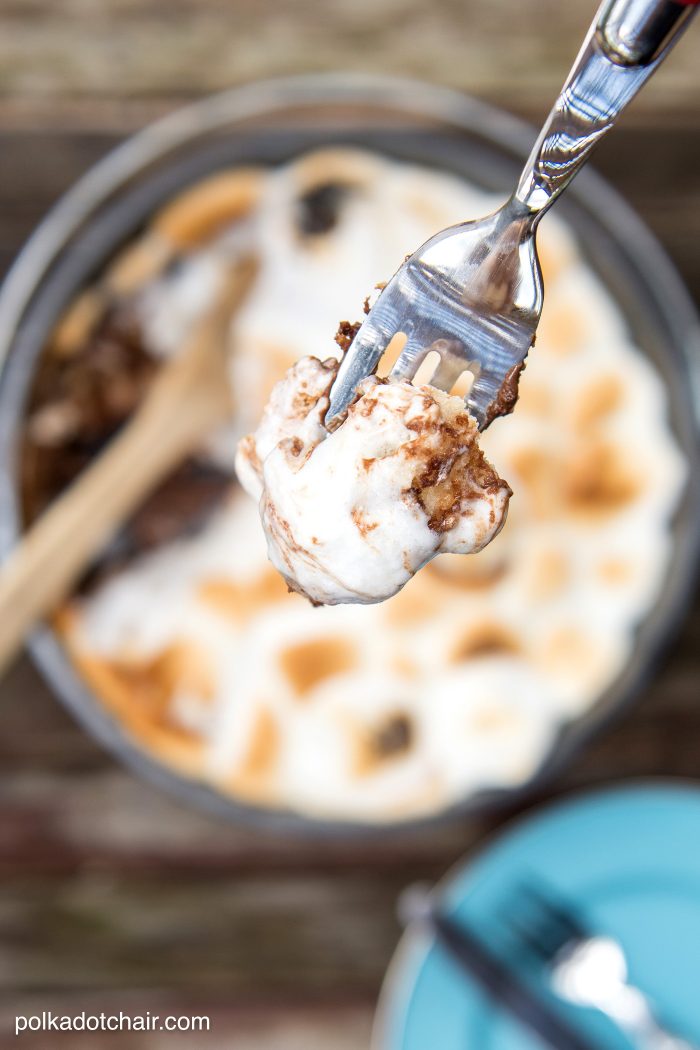 Ready to make a cake for yourself? If so, let's make s'mores!!
You're going to need:
1 pre-baked angel food cake from the bakery at the grocery store.
6 Hersheys Chocolate Bars
1-2 packages of Honey Maid Graham Cracker Squares
1/2 of the large package of Jet Puffed Jumbo Marshmallows
Dutch Oven (if you don't have a dutch oven you could also use a tin foil disposable pan)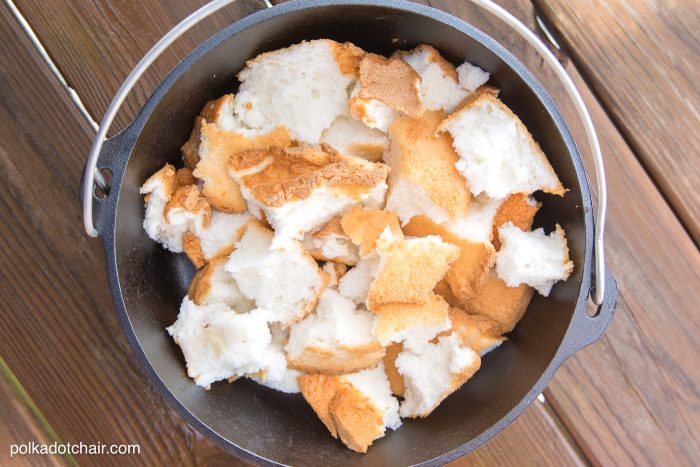 Step One: Tear the Angel Food cake into pieces and place in the bottom of the dutch oven.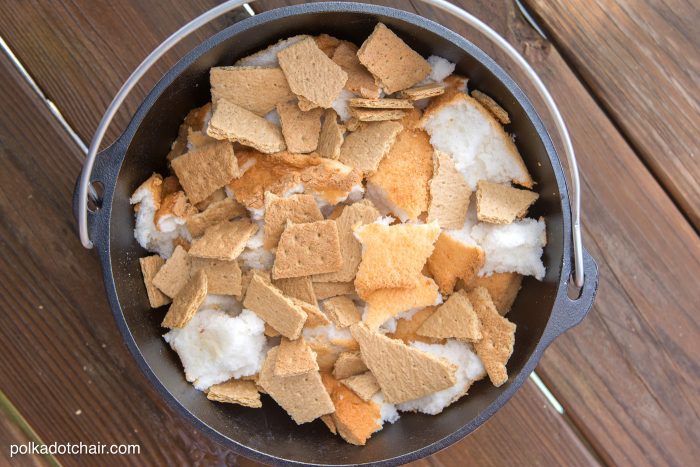 Step Two: Break the Honey Maid squares into pieces and cover the cake, mix a few pieces into the cake pieces.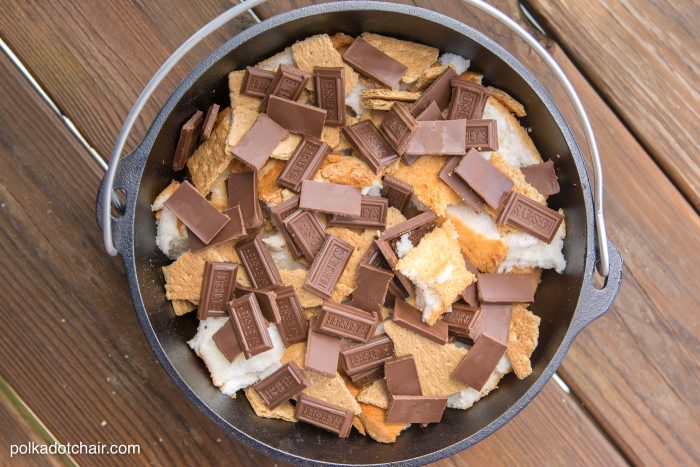 Step Three: Layer on the Hersheys Chocolate Bars (I used about 5 bars, you can use more or less depending on what you like).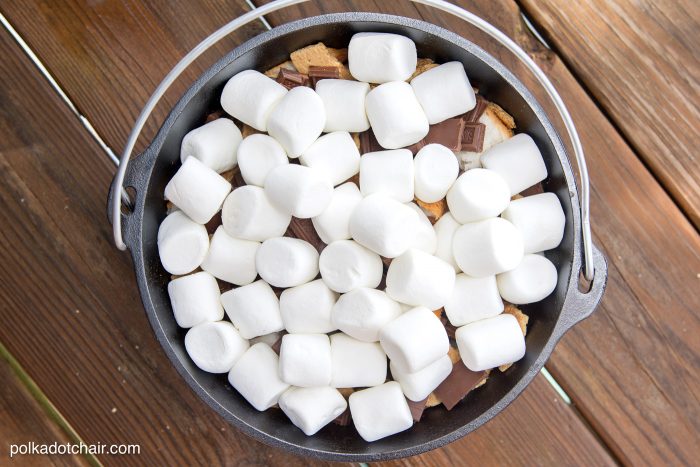 Step Four: Cover the top with the Jet Puffed Marshmallows.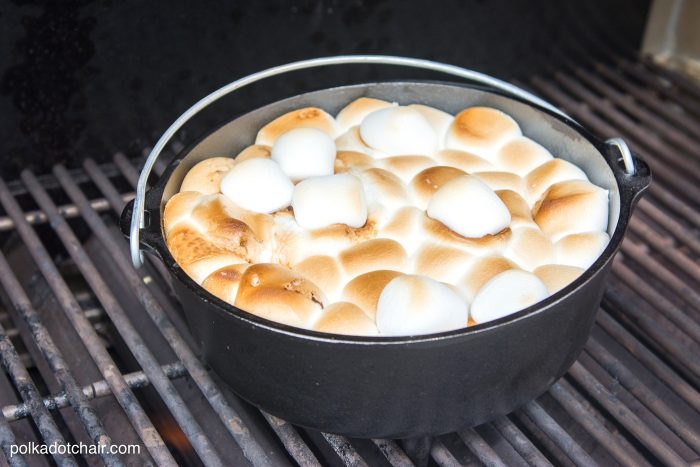 Step Five: Place on an already HOT grill and close the cover.  Cook until the marshmallows are golden brown and toasted.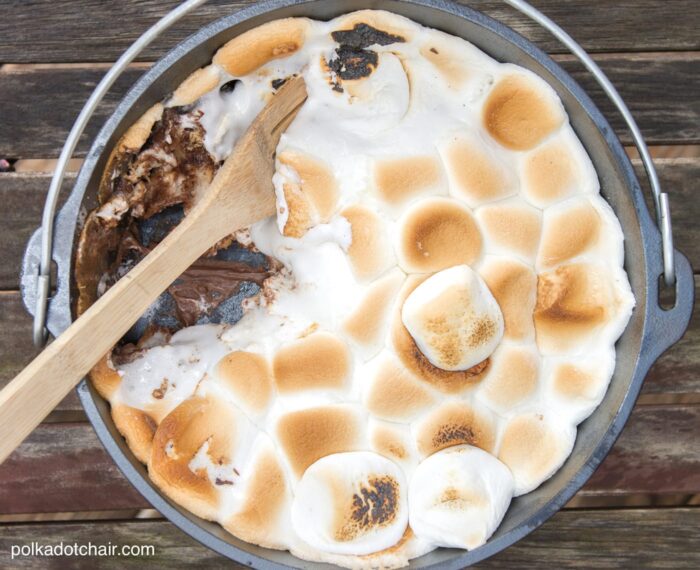 Remove it from the grill and serve! It will be a hot, gooey, sticky, yummy delicious mess.
I've shared how we create fun, tasty, and memorable experiences with S'mores. I'd love to hear your favorite way to make and enjoy S'mores!

70