This post is part of a series of posts sponsored by Craftsy. Watch for fun information and deals pop up here over the next few months about some online sewing classes-don't worry, all opinions are, and will always be, 100% mine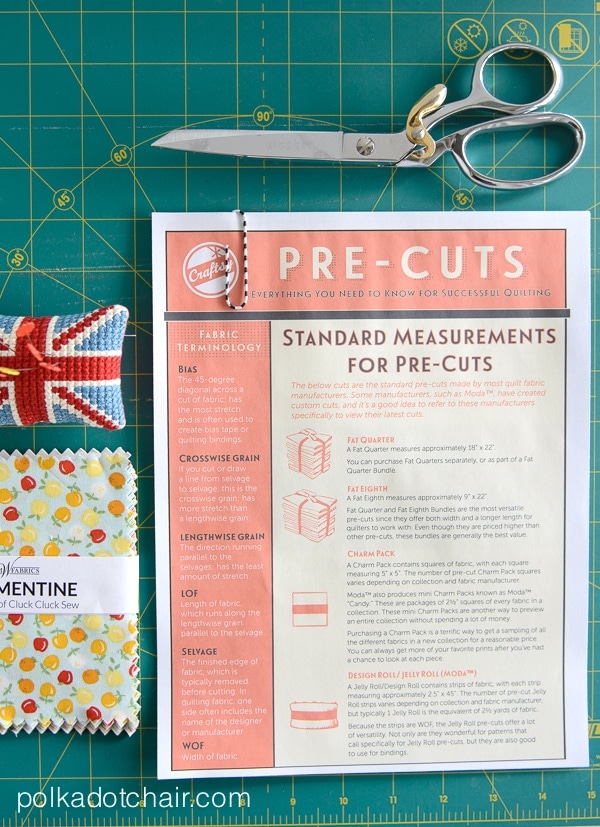 Do you ever read a sewing or quilting pattern and feel like you are totally lost??? It seems simple enough but then you see terms on the pattern like LOF, HST, and WOF and you suddenly feel stumped?? I've been sewing for a long time and I still manage to forget simple sewing terms and measurements on a regular basis. I can not tell you how many times I've googled "How big is a twin mattress?" while I'm in the middle of designing a quilt pattern.
Right now Craftsy has a really cool free PDF download on their site that features definitions for some of the most common quilting terms. I also has an really useful guide to understanding precuts.
You see the terms Design Roll, Charm Pack, Fat Quarter, Fat Eight used a lot both on quilting patterns and in blogging tutorials, but do you know what they are? I know that I always forget what the size a fat eighth of fabric is.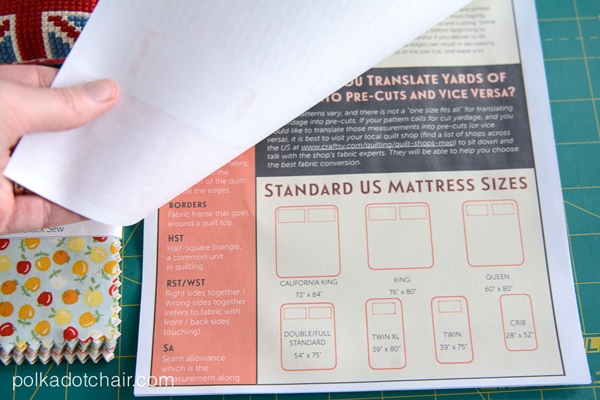 The PDF download also includes measurements for standard mattress sizes!!
I downloaded the PDF and printed it out to keep it right next to my sewing table. There is a web friendly version on the Craftsy website and if you click on download you can download the Free Printable version (sized for 8 ½″ x 11″ paper).