Create a slightly spooky Halloween centerpiece with many items you have around your house! Learn how to make Halloween potion jars in this easy-to-follow tutorial.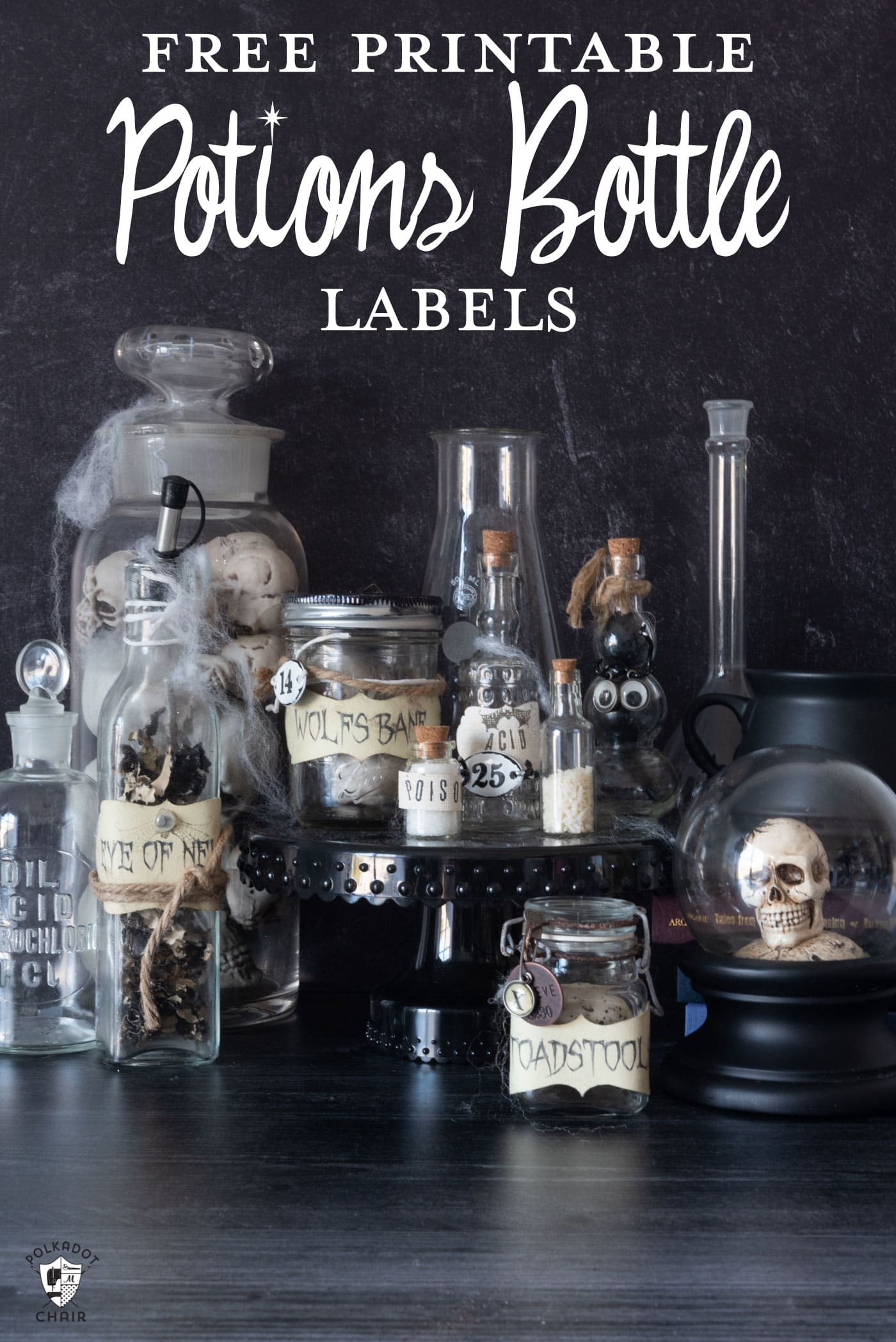 I love to go all out for Halloween. I decorate the front porch, the dining room, and every little nook and cranny around the house that I can find.
A few years, I purchased a set of vintage beakers and chemistry jars at an antique store. I thought it would be nice to add a set of "potions" to go with the jars.
Table of Contents
Today I'm going to show you an effortless way to decorate a set of glass jars to create a potions centerpiece. For a bit of extra fun, if you're a Harry Potter fan, you can pretend that Professor Snape is yelling at you the whole time you're concocting your potions!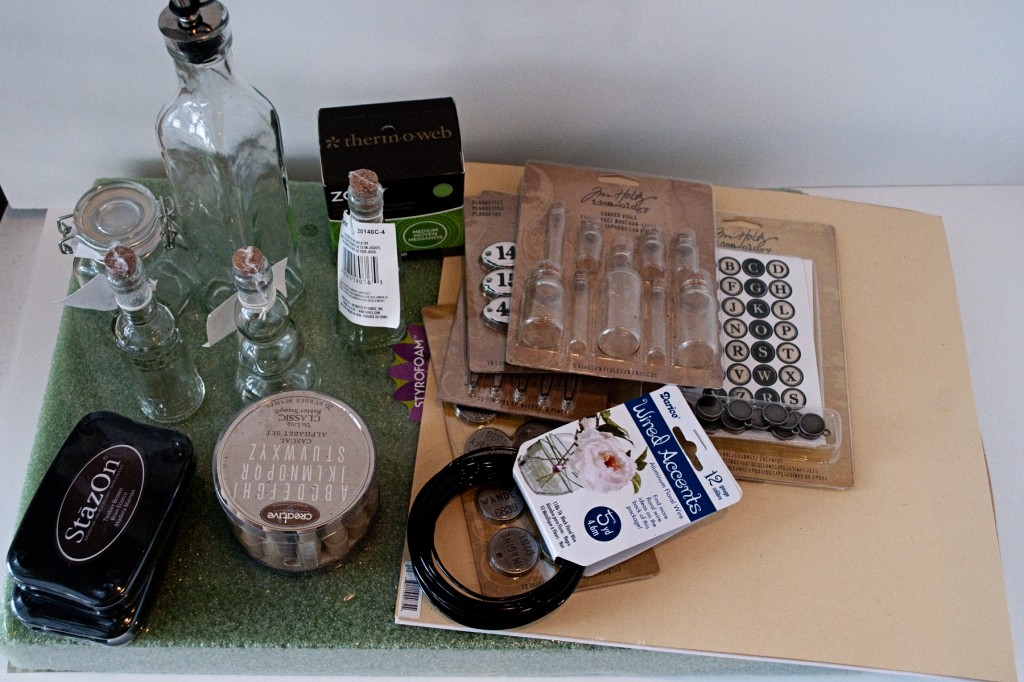 Creating the centerpiece was easy. I simply filled the glass bottles with things I had at home (salt, water with food coloring, feathers, rice & some lichen). Then decorated the outside of the bottles.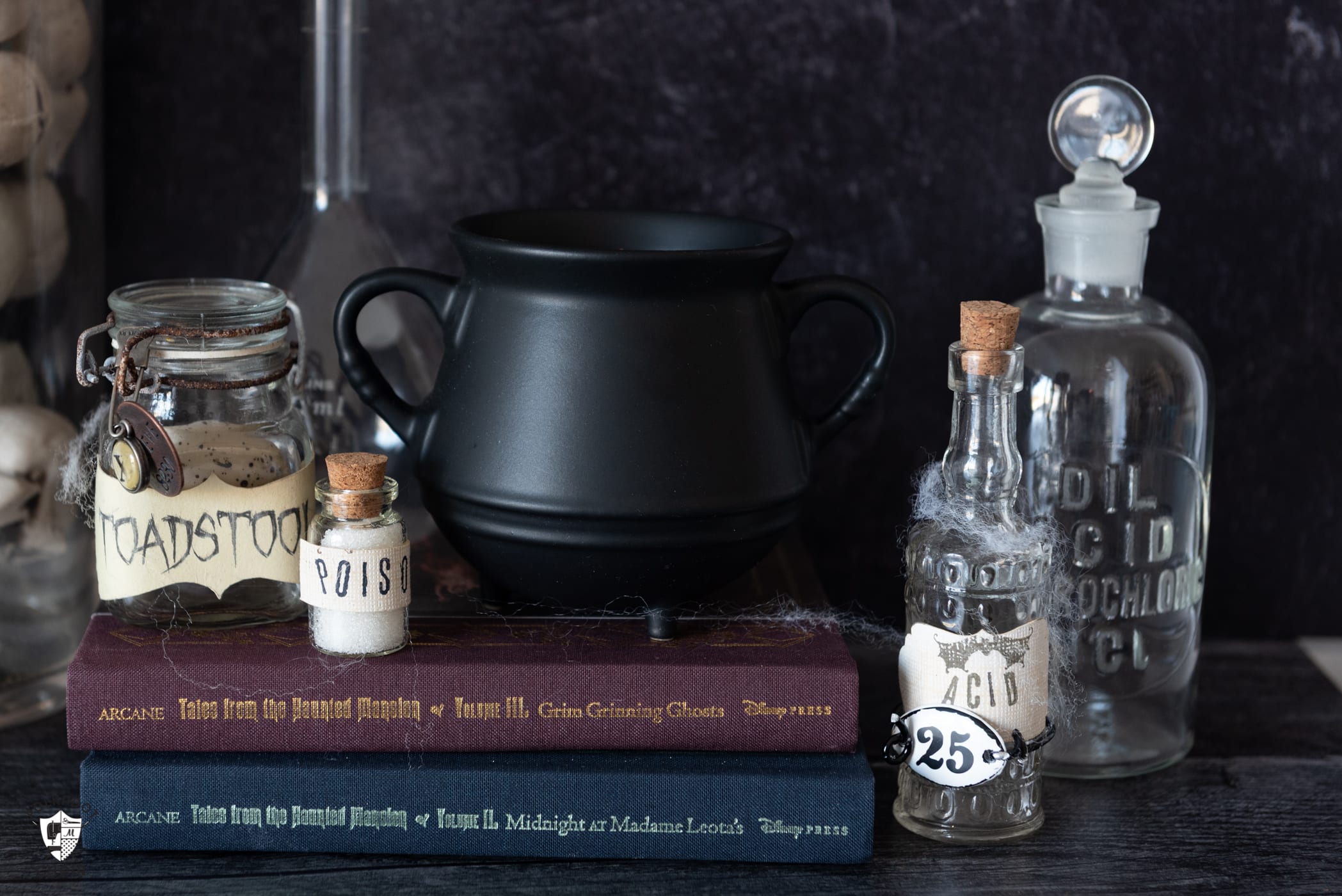 Potions Centerpiece Supplies
Food Coloring (I used red, but purple would also work well)
Rice, beans, Spanish moss (anything that looks "spooky" to fill the jars)
Various "findings" I love the Tim Holtz Brand for projects like this
Wire
Twine
Free Potions Label Printable (download on our site using the directions below)
How to Make Halloween Potions Jars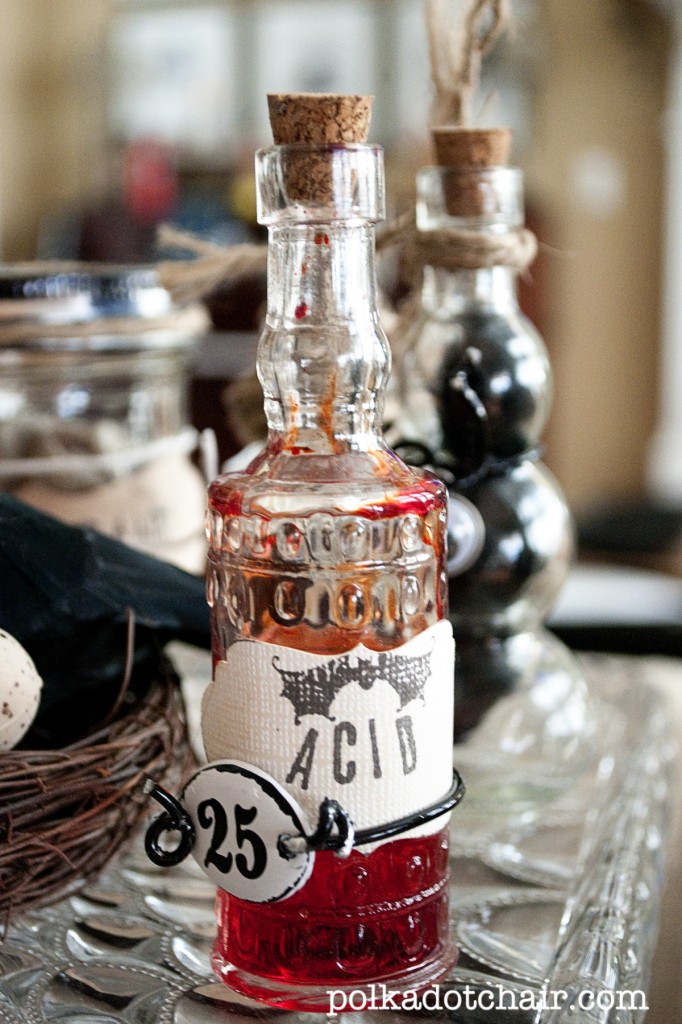 These jars are very simple to make, and a lot of the construction steps are just personal preferences.
Step One: Create the Labels
Print off the label sheet from our blog, OR use a piece of plain cardstock to cut out rectangles that fit your jars.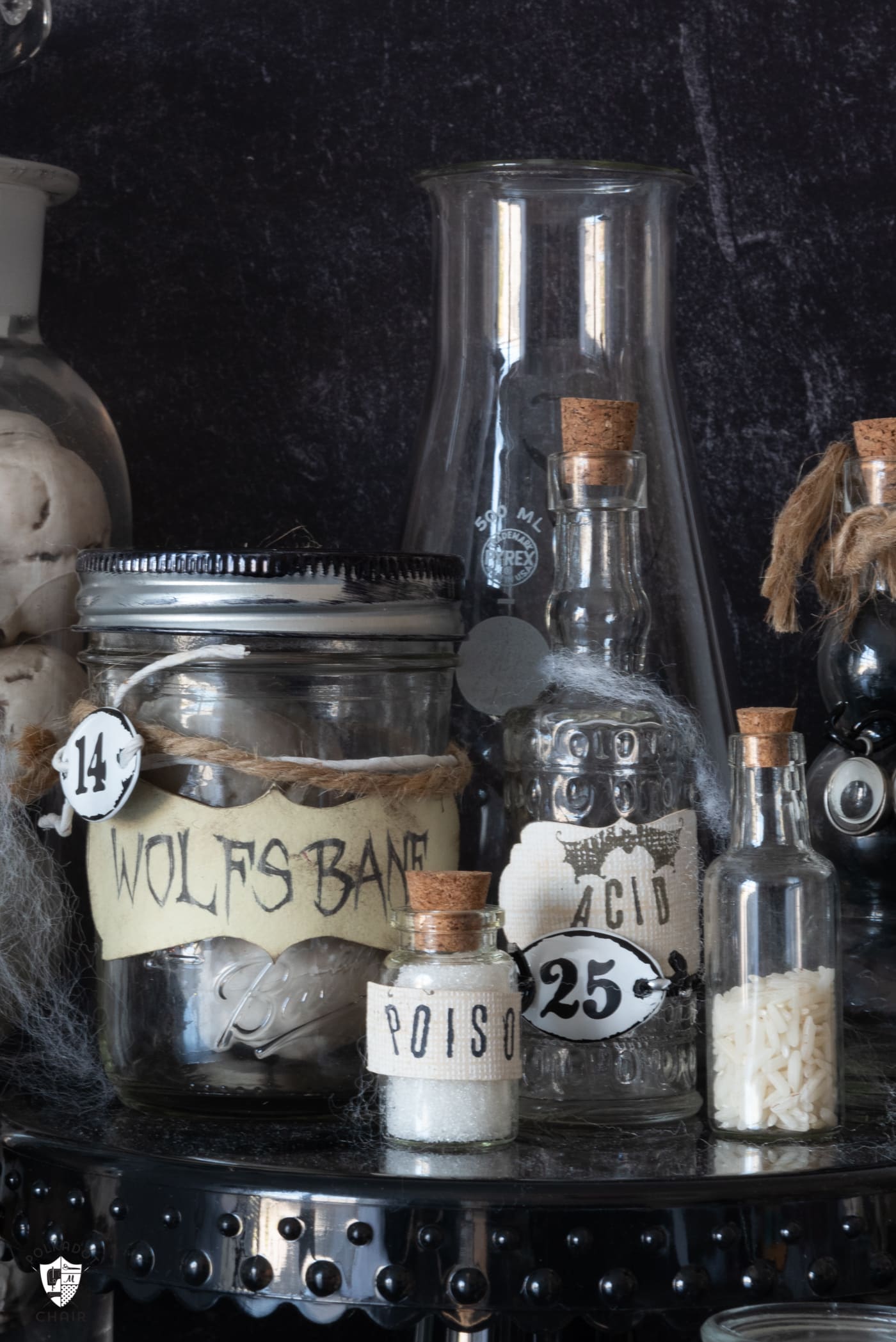 Tip: Did you know that you can adjust the size of the labels printed in Adobe Acrobat? Simply change the page scaling down until you get labels the size you want.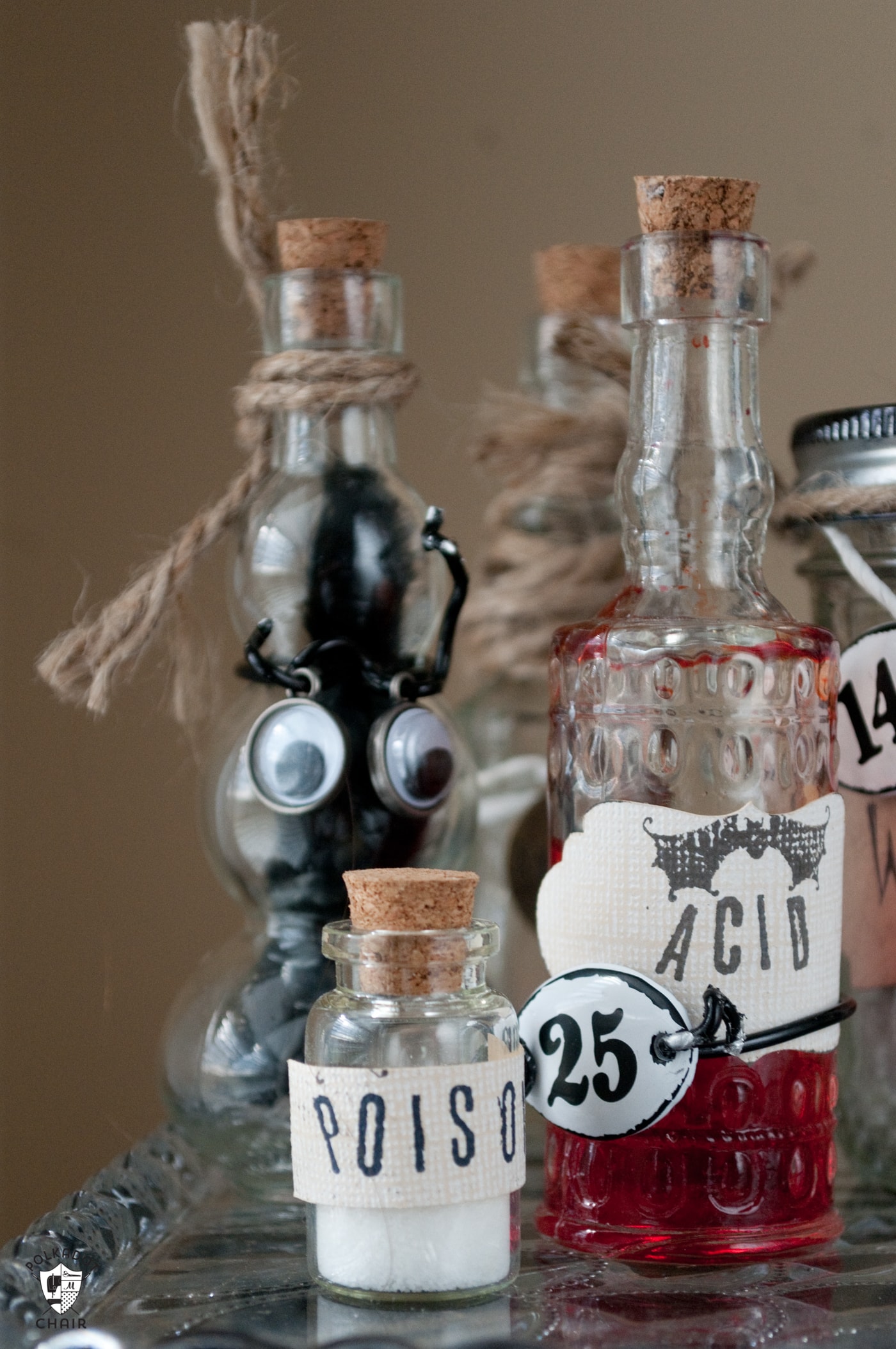 If you are creating the labels using stamps, stamp out the letters on your pieces of cardstock.
Here are a few suggestions for potion jar labels:
Poison
Wolfsbane
Bat Wing
Venom
Boomslang
Acid
Eye of Newt
Toadstools
Dragon Blood
Ginger
Sage
Step Two: Attach the Labels to the Jars
After you have printed or created the labels, distress the edges with a bit of distress ink. You can use a makeup sponge or just drag the edge of the label through the ink pad.
Use a bit of double-sided tape to attach the labels to the sides of the jars.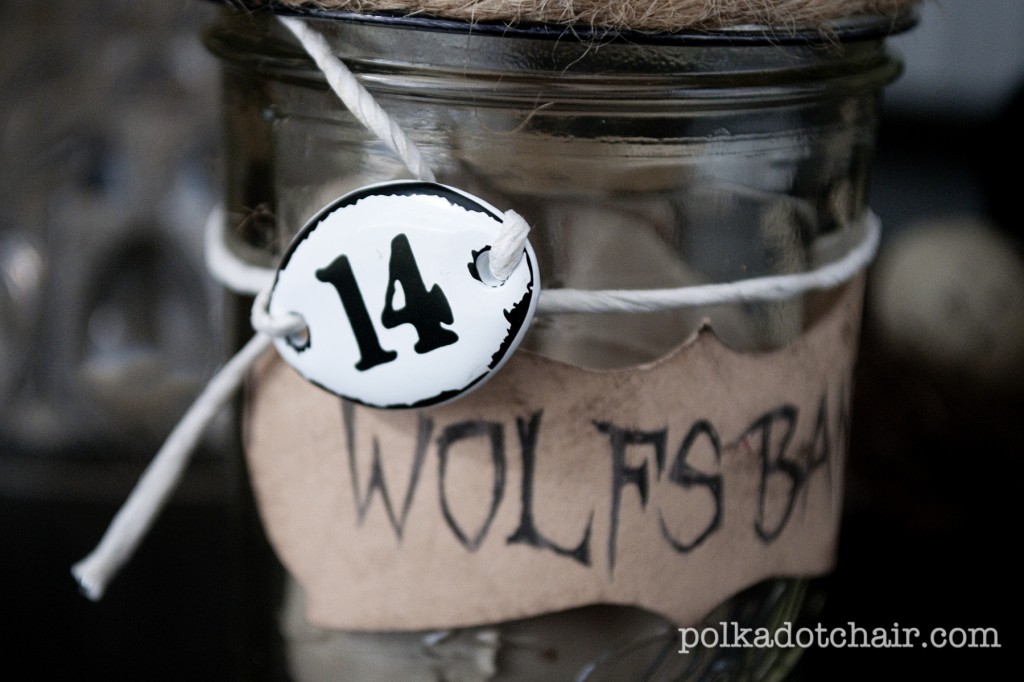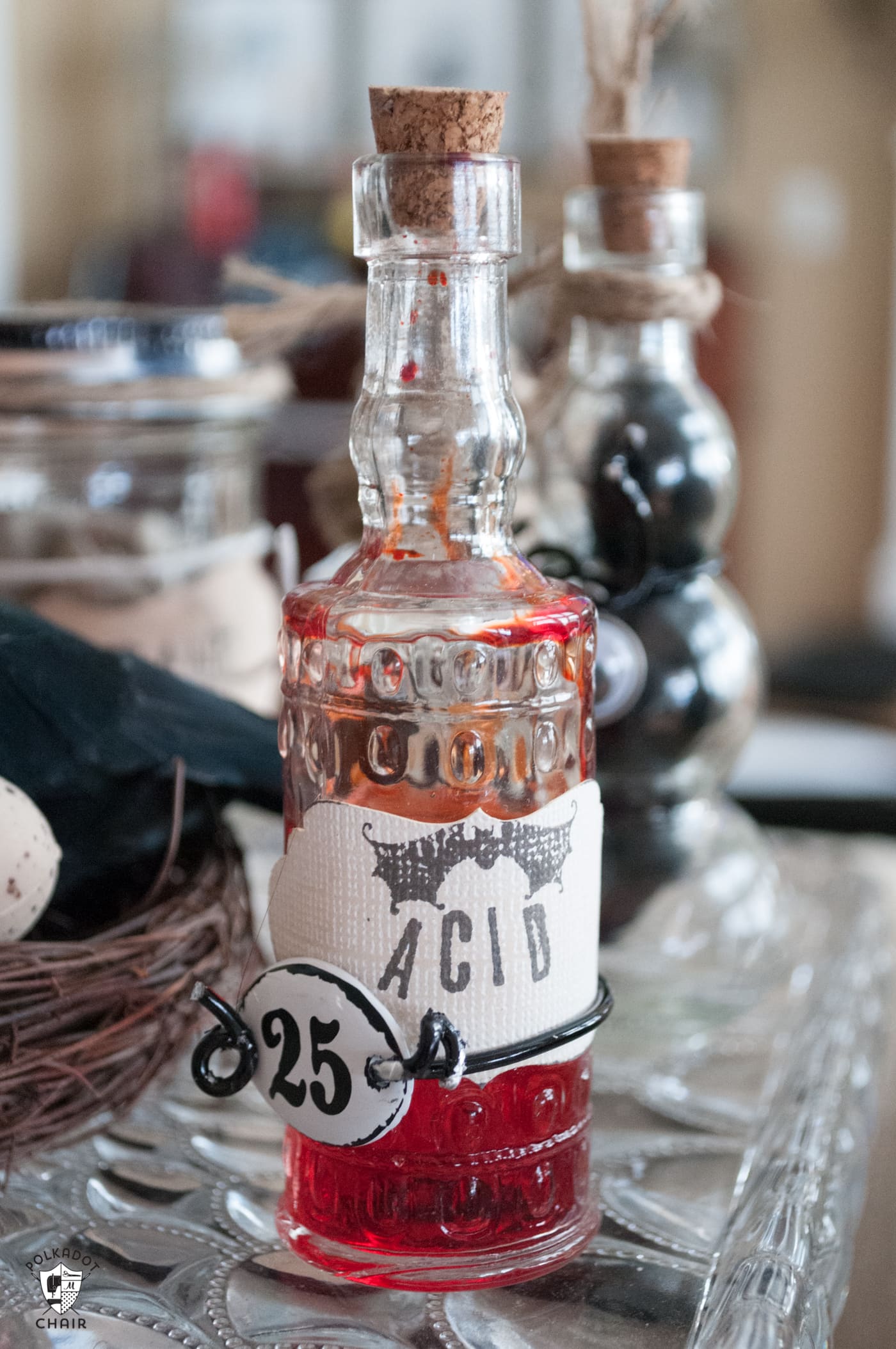 Step Three: Embellish
Using your "findings & ephemera", twine and wire attach various elements to the jars. I used a lot of googley eyes on my jars.
Just twist the wire around the jars and add other elements as you like.
Step Four: Fill Jars
Fill the jars with items from around your house. You can fill jars with water and tint it with food coloring.
Rice and salt also work well as jar fillers, as do black beans and dried herbs.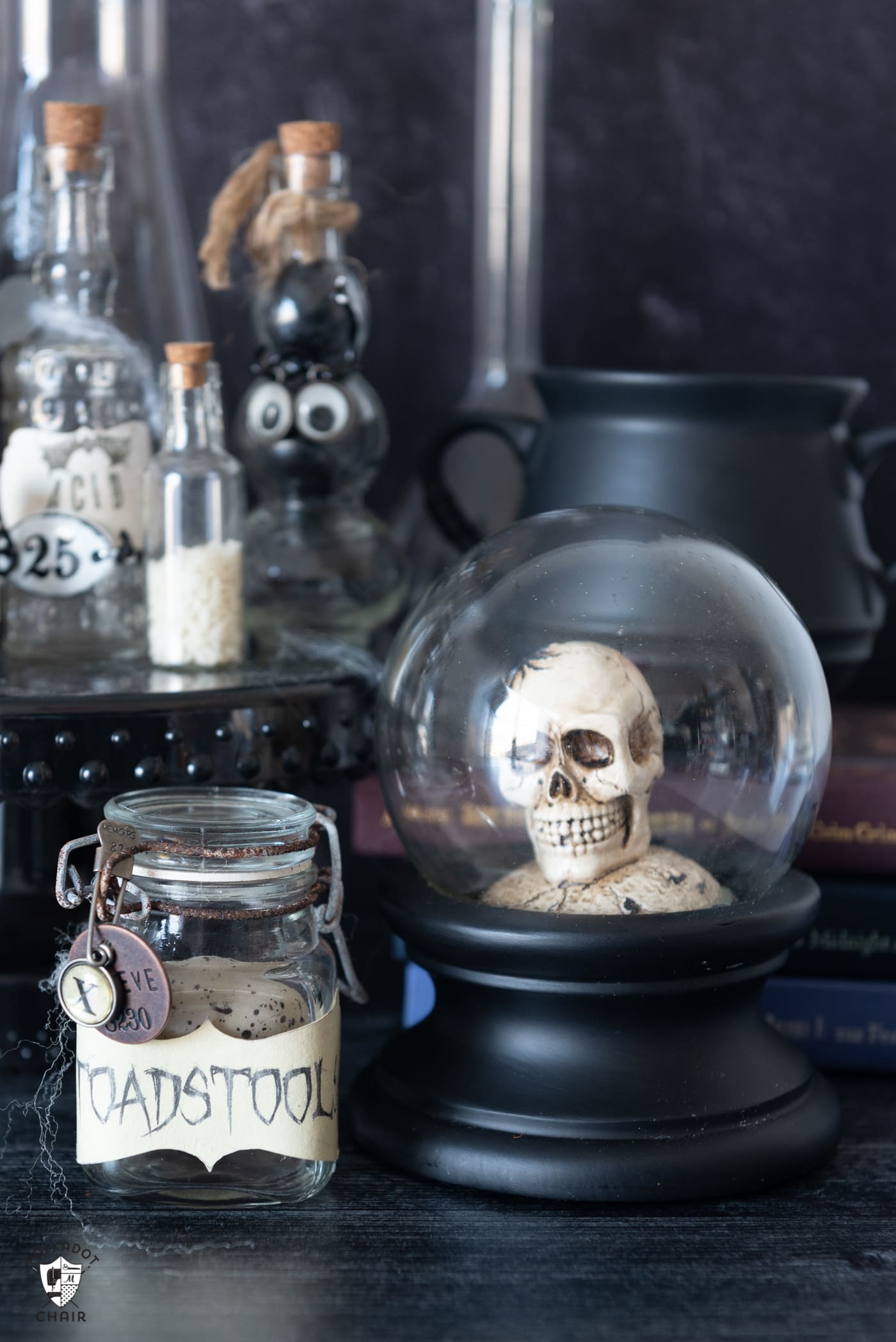 That's it! Now just arrange it on a cake plate or tray in the center of your table!
You May Also Like