Join us in stitching up a quilt a little bit at a time all year long! You can still participate in our very popular Choose Happiness Quilt Along, just keep reading to find out how you can participate. Create a block a month, until you're done!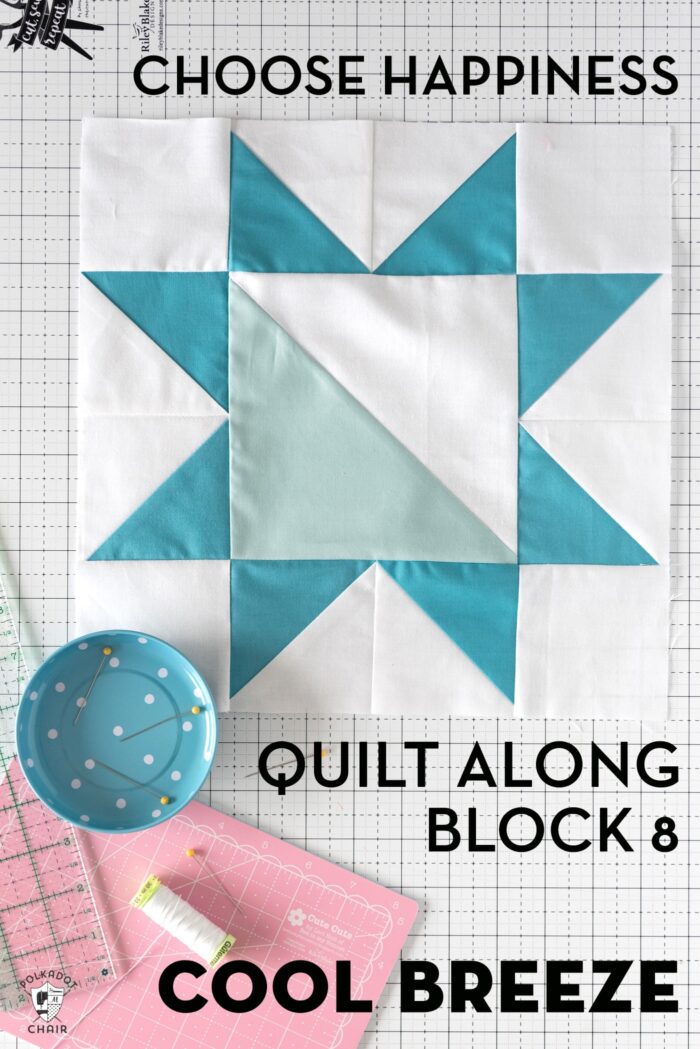 Table of Contents
I can't decide if this year is flying by or if it's crawling by at a snail's pace. It kind of feels like both! We are onto month 8 of our Choose Happiness Quilt along. This month's quilt block is called "Cool Breeze". Seems appropriate for August right?
So funny story, as I was trying to come up with a name for this month's quilt block, the A/C in my sewing room broke. I had to work for 2 days in a hot, sticky room, creating the block and then photographing it. I kept thinking, "if I'm going to name this block something that makes me happy, I should call it Air Conditioning". I soon realized that would be a terrible name for a quilt block and settled on Cool Breeze instead.
There are few things nicer than a cool breeze on a hot summer day or evening outside.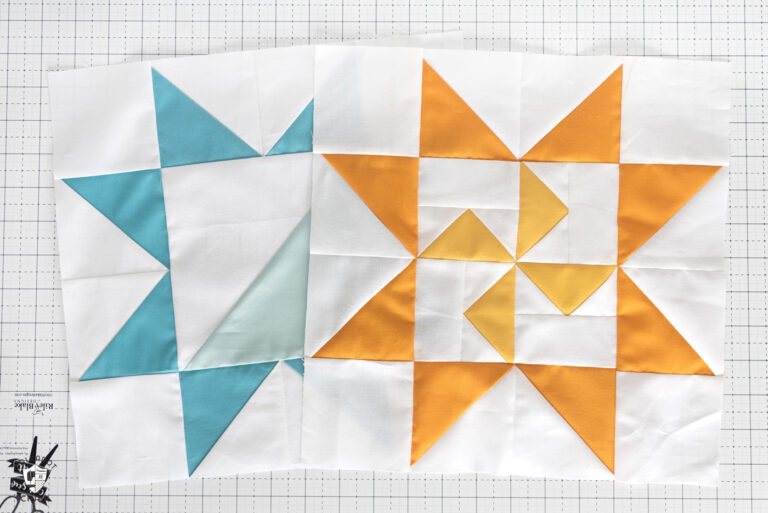 For those of you who are new, here's a little bit about the Quilt Along.
How Do I Get the Pattern?
Can I still Join?
Yes! When you buy the pattern you will be able to downlaod all of the quilt blocks shared to date. Most of the blocks are pretty simple, so you should be able to catch up easily.
If you are already participating and did not get the email with this month's block, please check your spam folder in your email. If it's not there, just drop us a line and we can send you another link.
Quilt Along Blog Posts to Date:
About Block 7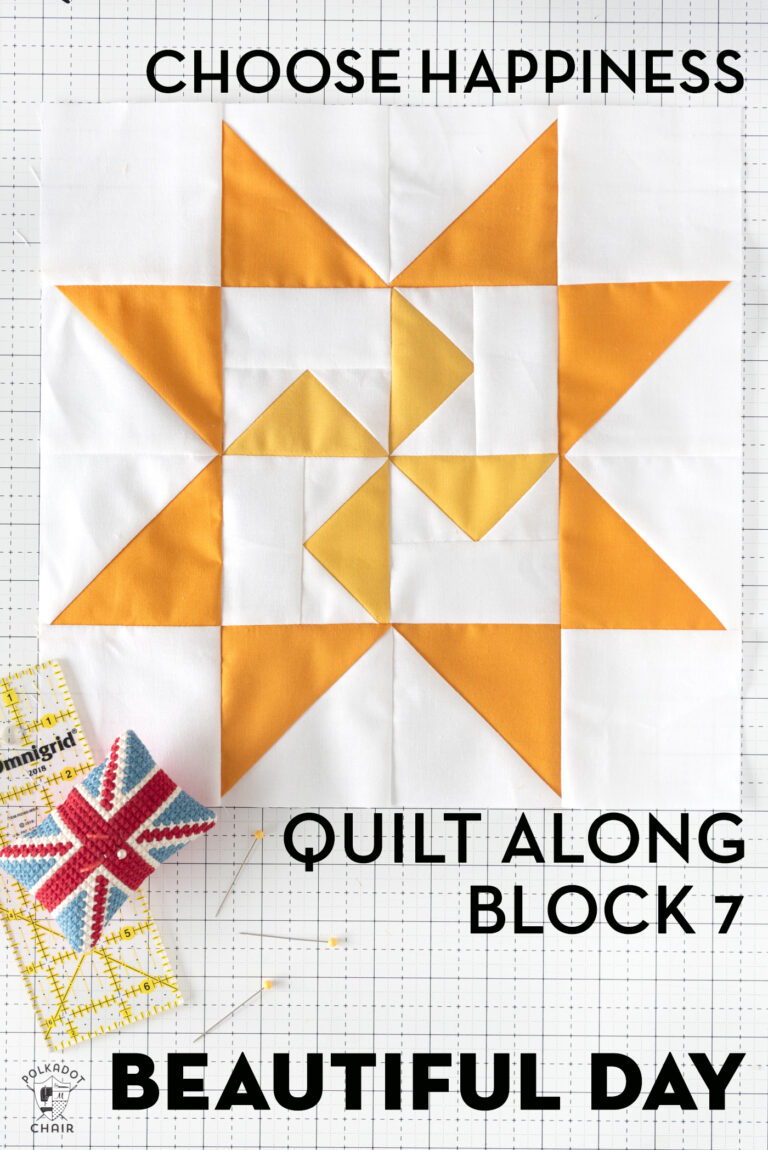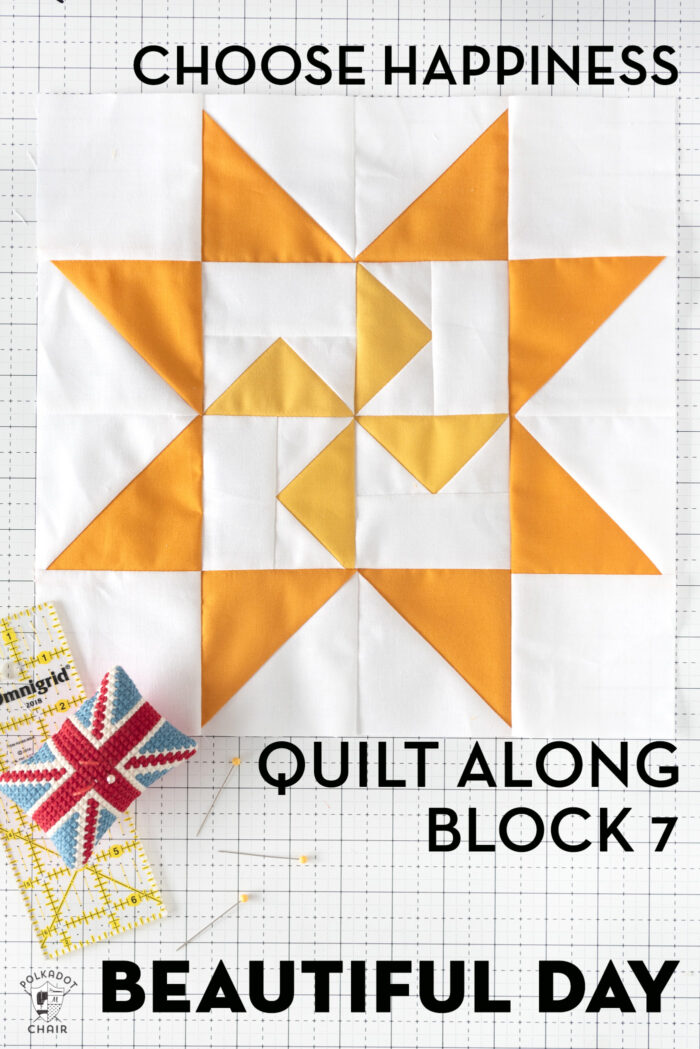 Due to a few technical difficulties, we were not able to blog about block 7 in the Quilt along. It was still emailed to participants but the blog post got lost along the way.
Block 7 (July's Block) is named Beautiful Day, inspired by one of my favorite songs by one of my favorite bands (U2).
It features a simple pinwheel block set inside the sawtooth star frame.