I've spent the last few months searching the web for beginner quilt patterns, most of them are free quilt patterns!  Today I'm going to share with you what I've found. If you like this post you may also enjoy this article on 3 tips for beginner quilters.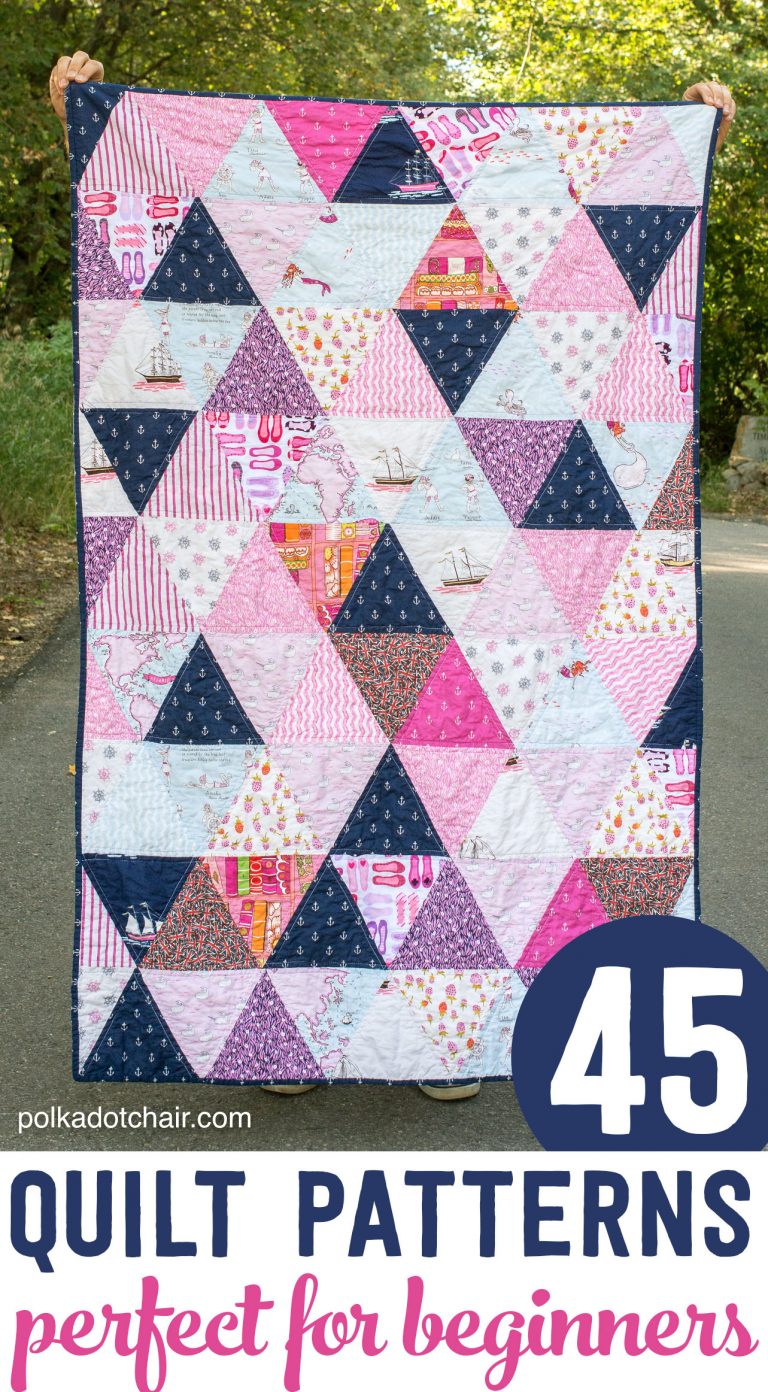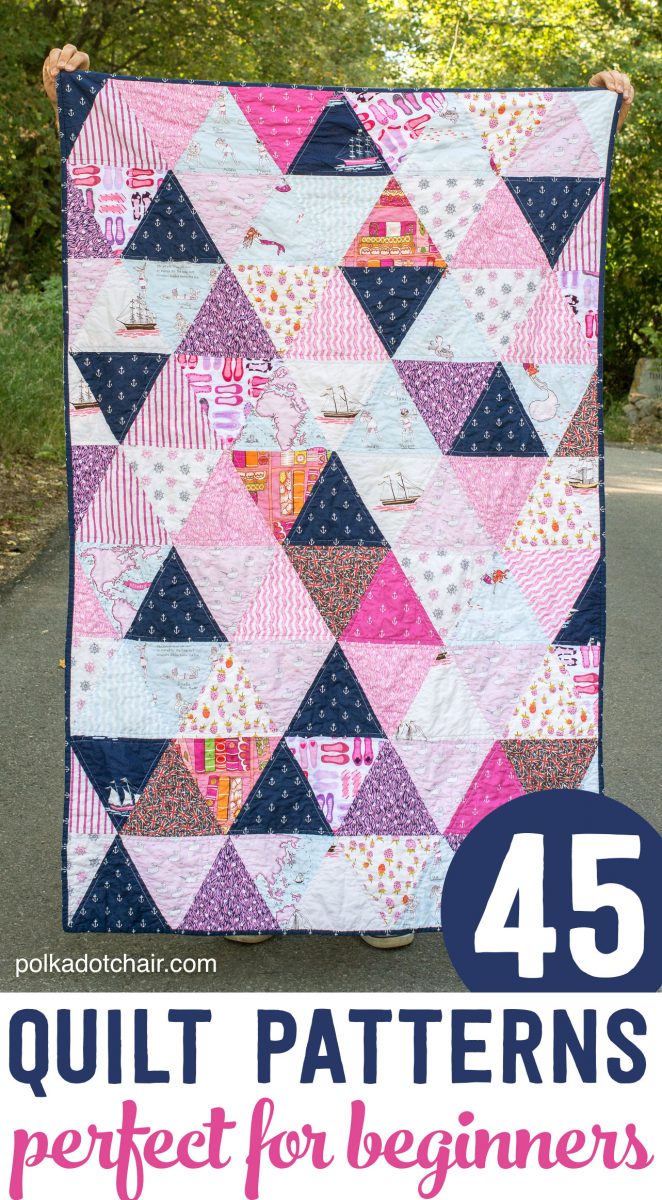 One of the MOST frequent questions I get from readers is,  I don't know how to quilt but I want to, what is a good place to start? How do I make a quilt?
Having been a beginner quilter in the not too distant past I can totally relate to where they are coming from. The quilting world at times can seem overwhelming and a bit hard to "break into".
If you want to learn how to make a quilt from start to finish then I recommend diving right into one of these patterns or tutorials. In my opinion, the best way to learn how to do something new is just to do it!
Aside from taking on a new quilting project, here are a few other resources on this site that I recommend if you're wanting to learn how to make a quilt.
Tips to help you learn How to Make a Quilt:
If you're brand new to quilting these are a few tips that I think are really helpful. Things that I did wrong when I first started to quilt. Sometimes simple changes in what you are doing can make a big difference.
This post covers the very basics of quilting. What tools you need, how to cut your fabric and some common quilting terms. It's a must read before you dive right in.
Once you get started quilting you'll notice that you're making quilt blocks a lot. I think most people start out with a simple patchwork row quilt, then branch out into a quilt that features a series of blocks. If you're reading to move onto making quilt blocks, then the quilt block construction tips post I think is a big help.
Once you're ready to start making quilt blocks you may enjoy my Block of the Month series. It's a series of quilt blocks shared one month at a time designed to create an entire quilt. The year of the blocks is up but you can still find all of the blocks in the archives.
One of the hardest things for people who are learning how to quilt is deciding what fabrics and what colors to use. I even struggle with this at times. This post is designed as a jumping off point to help you get started while choosing the fabric for your quilt.
After you've stitched up your first quilt, you may notice that quilt piecing can be tricky at times. I'm a self-taught quilter and typed up a bunch of tips to help you out!  Things that I wish I knew before I started quilting.
If you're brand new to quilting and don't know where to start, I've created a "go to" guide to help you out.
Now please enjoy these 45 quilt patterns and tutorials PERFECT for beginning quilters!
45+ Quilt Patterns for Beginners:
Polka Dot Chair Free Quilt Patterns: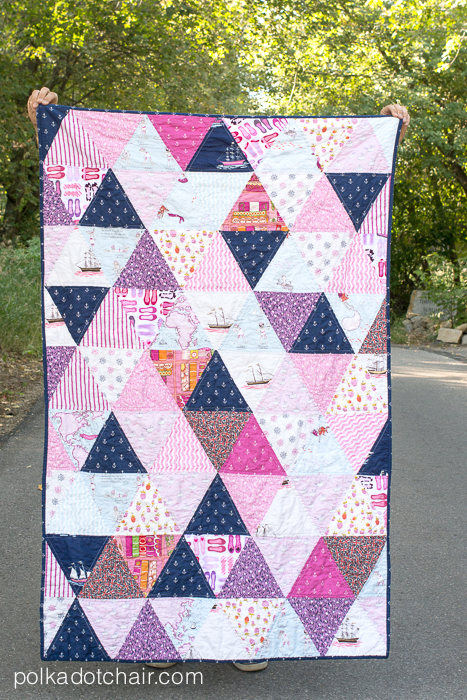 1. Triangle Quilt Tutorial (not a full pattern)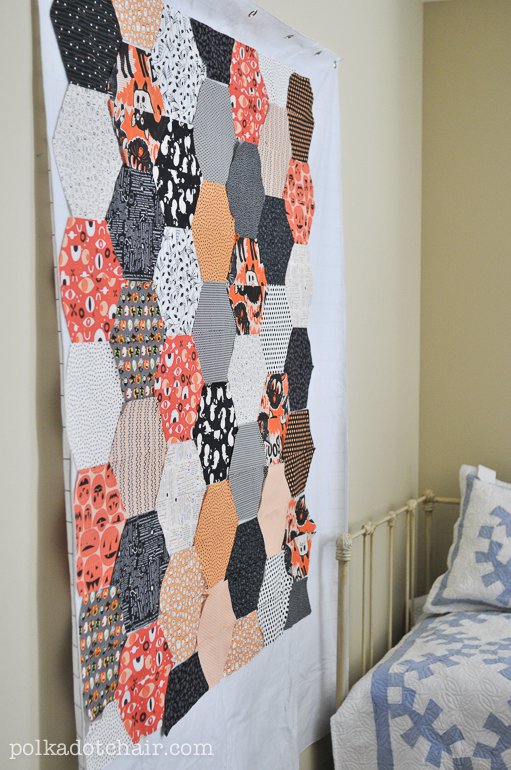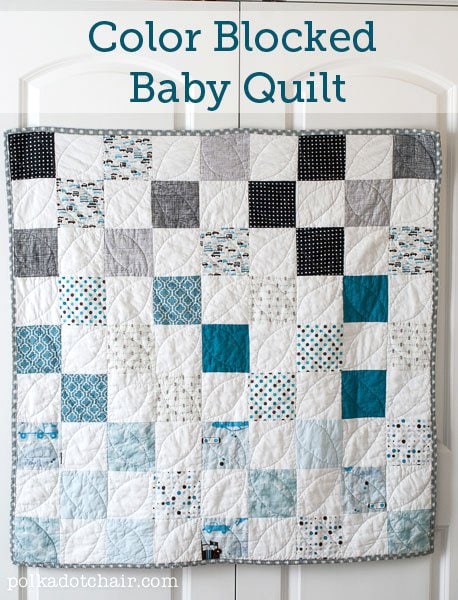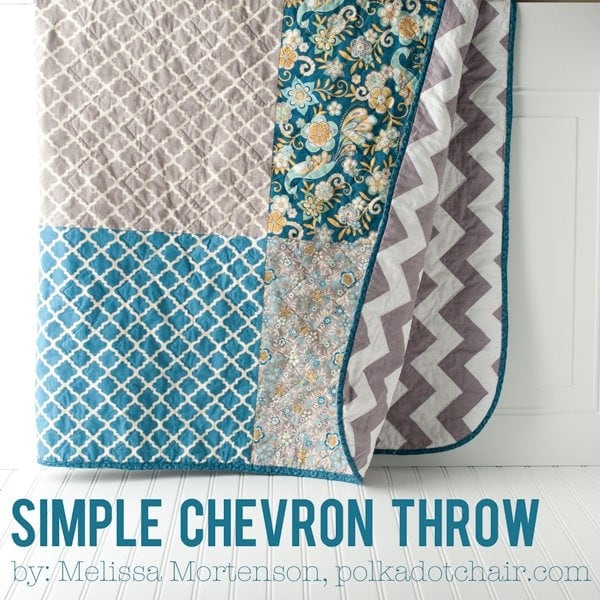 4.Simple Chevron Quilted Throw Tutorial.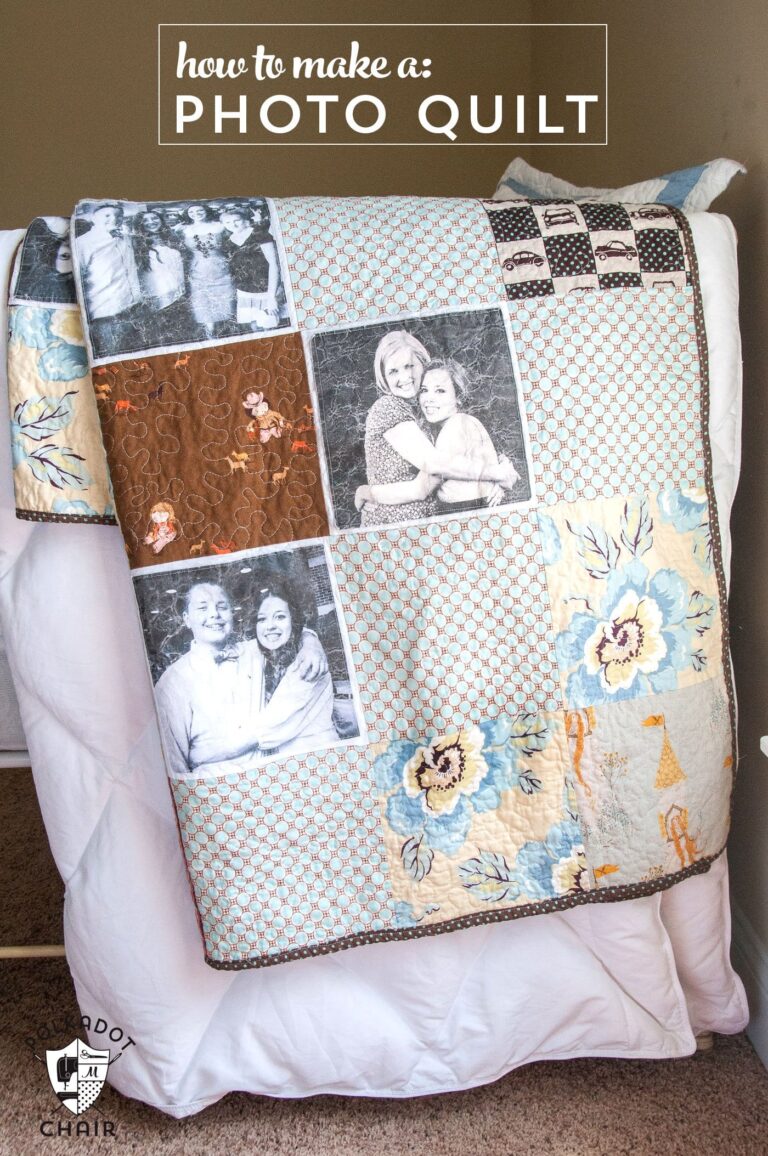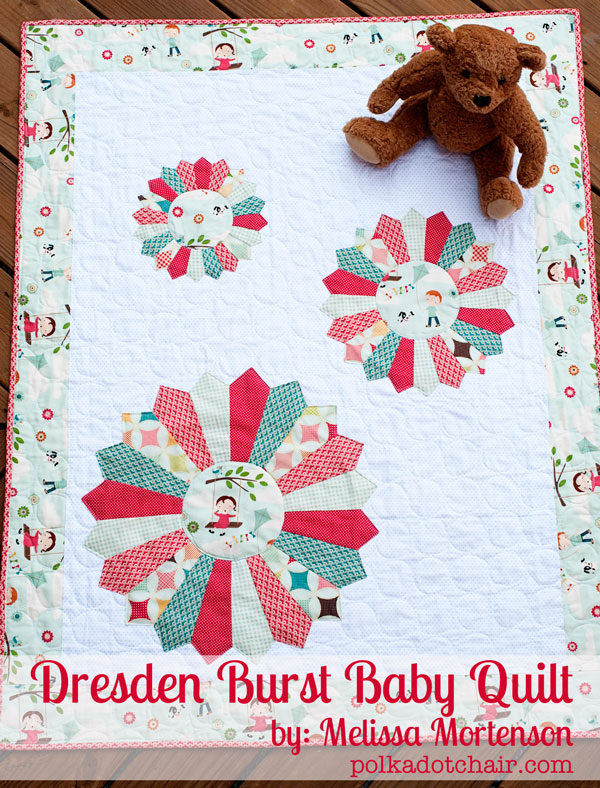 6. Dresden Burst Baby Quilt Pattern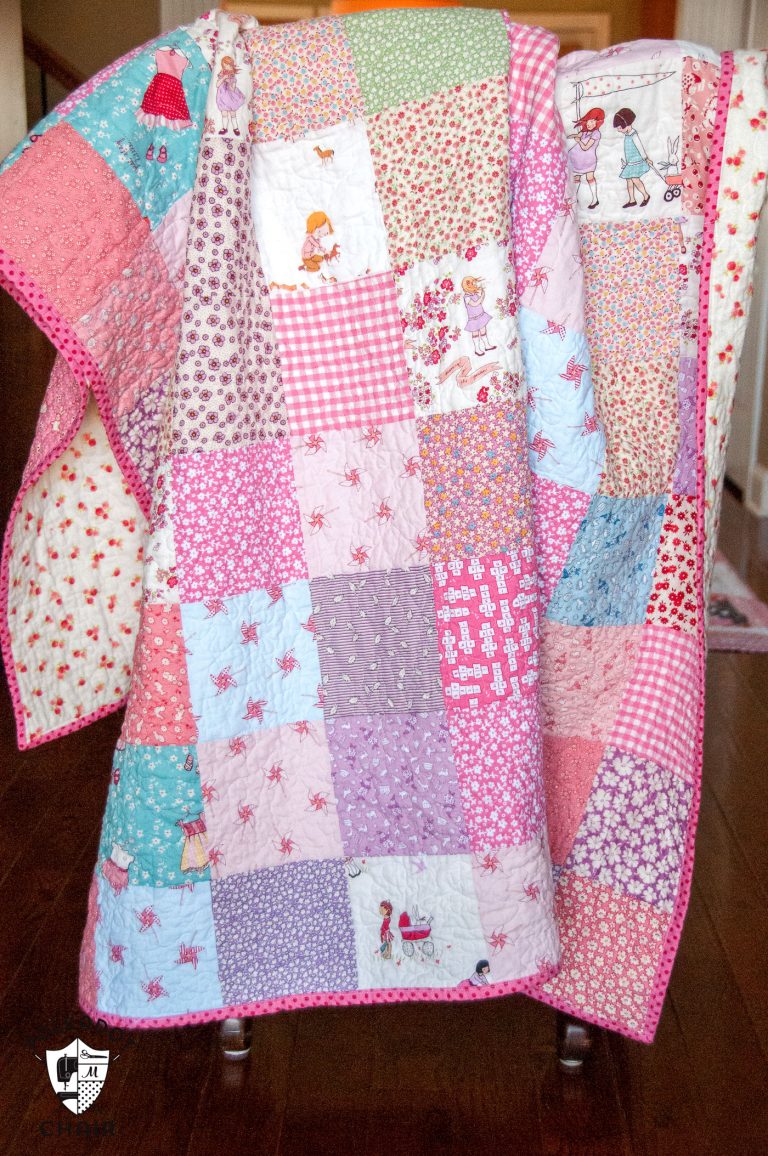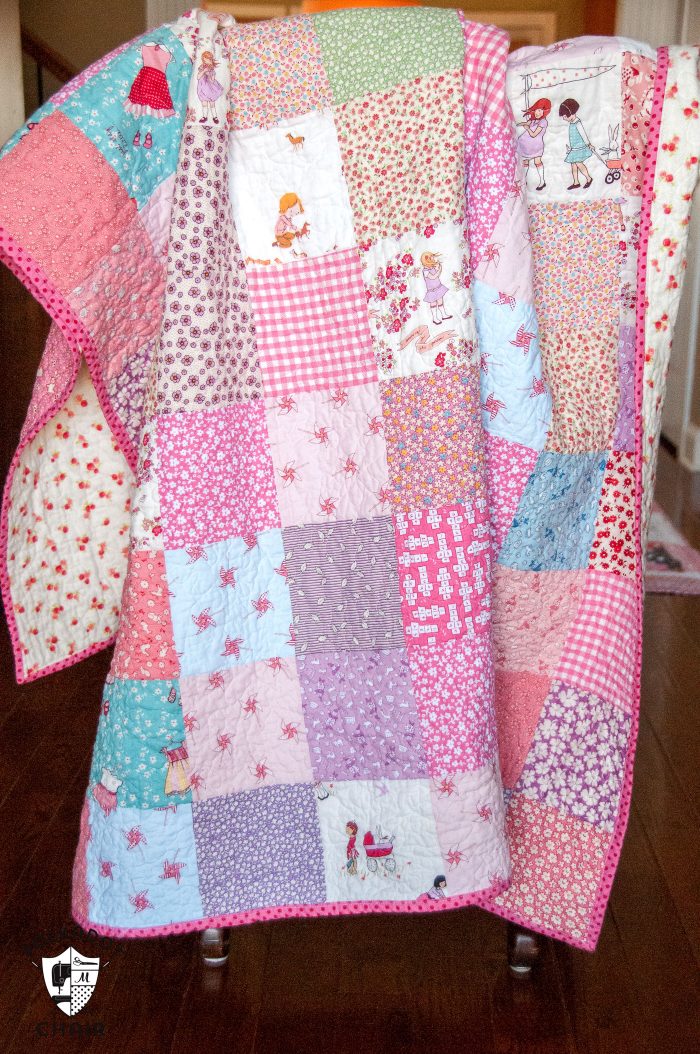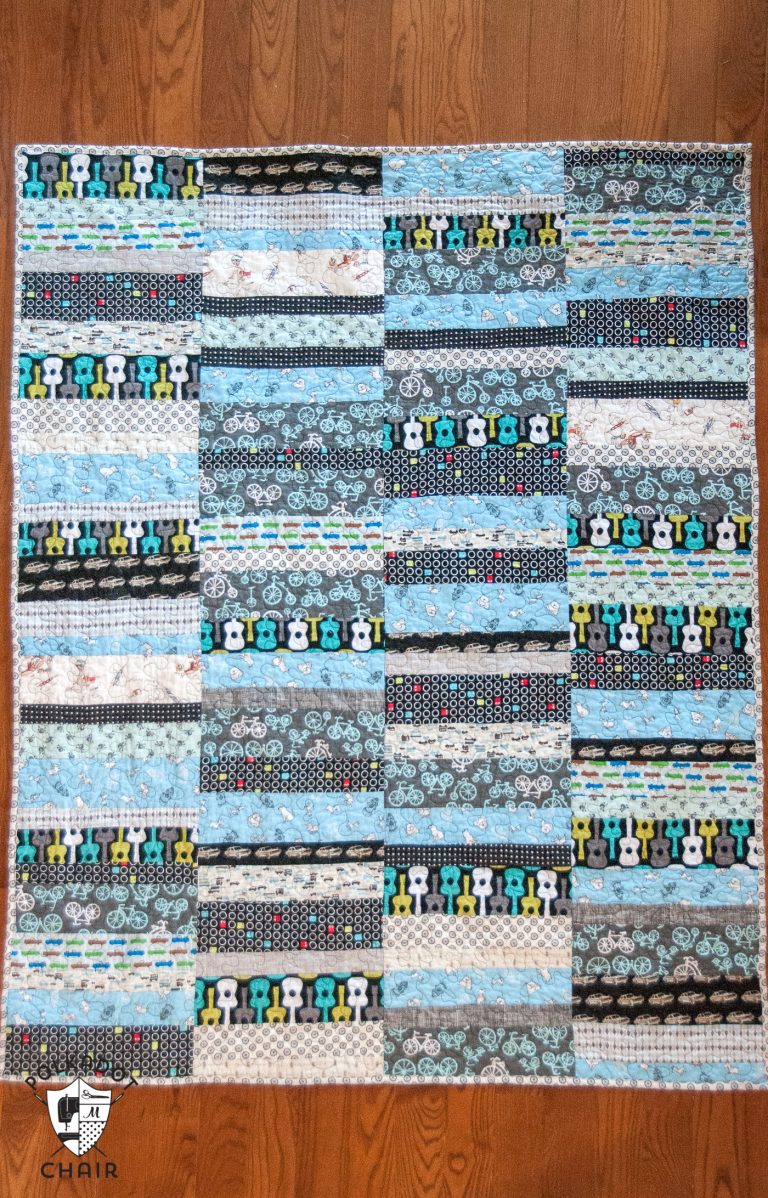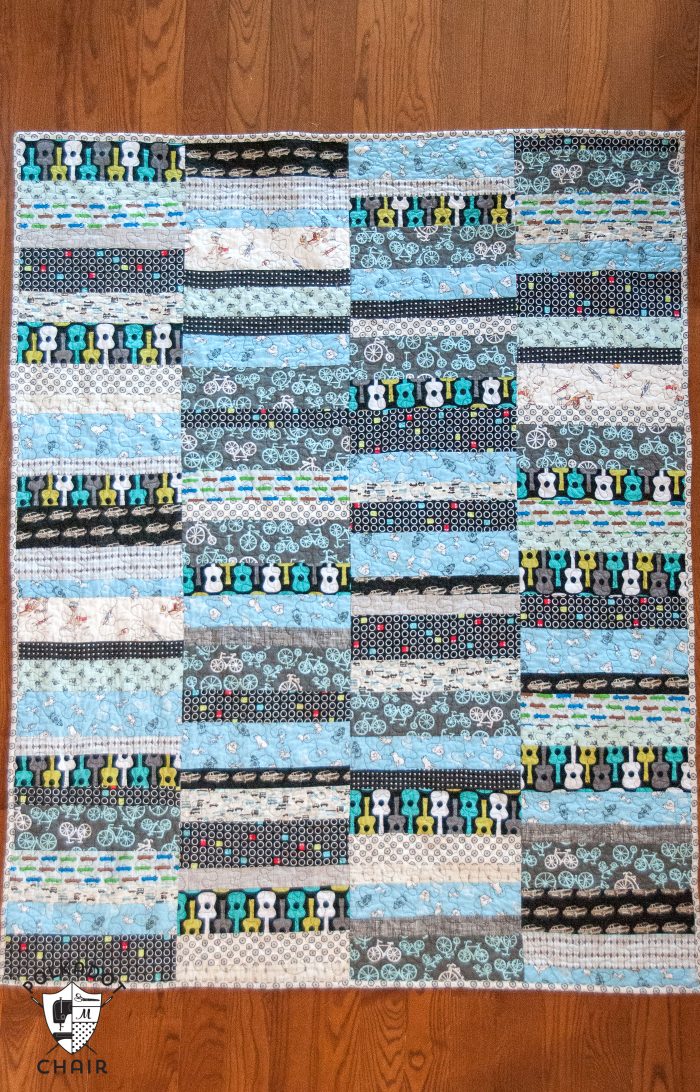 8. Strips Quilt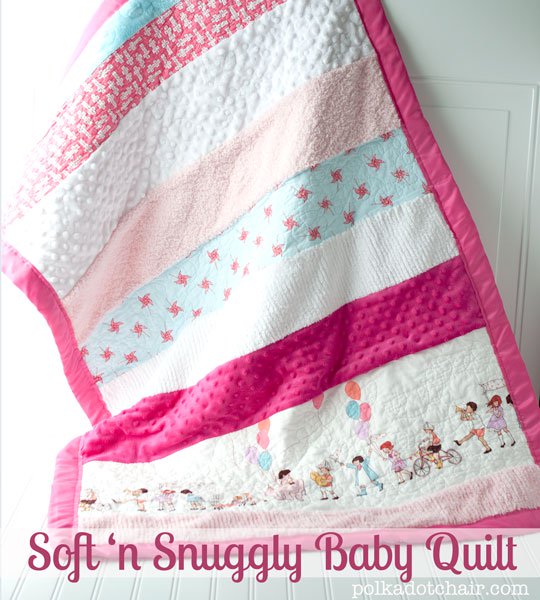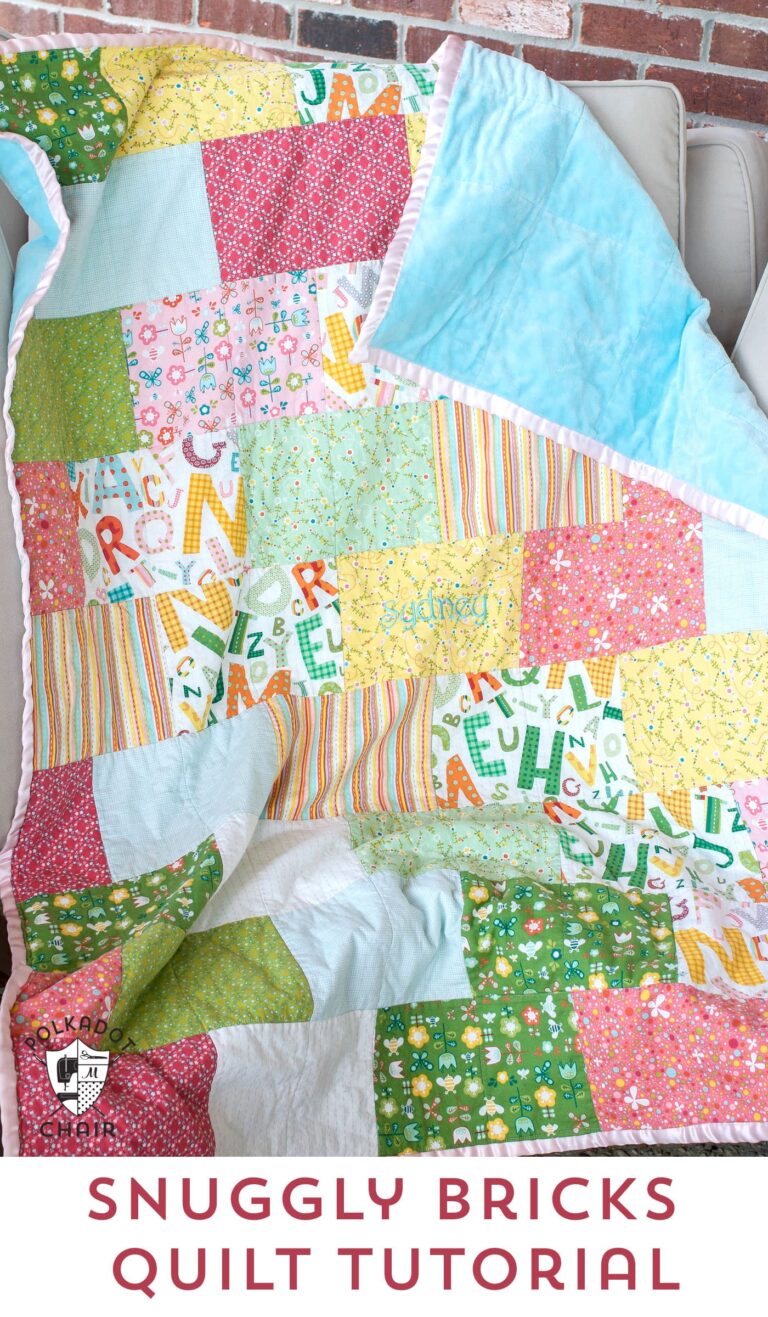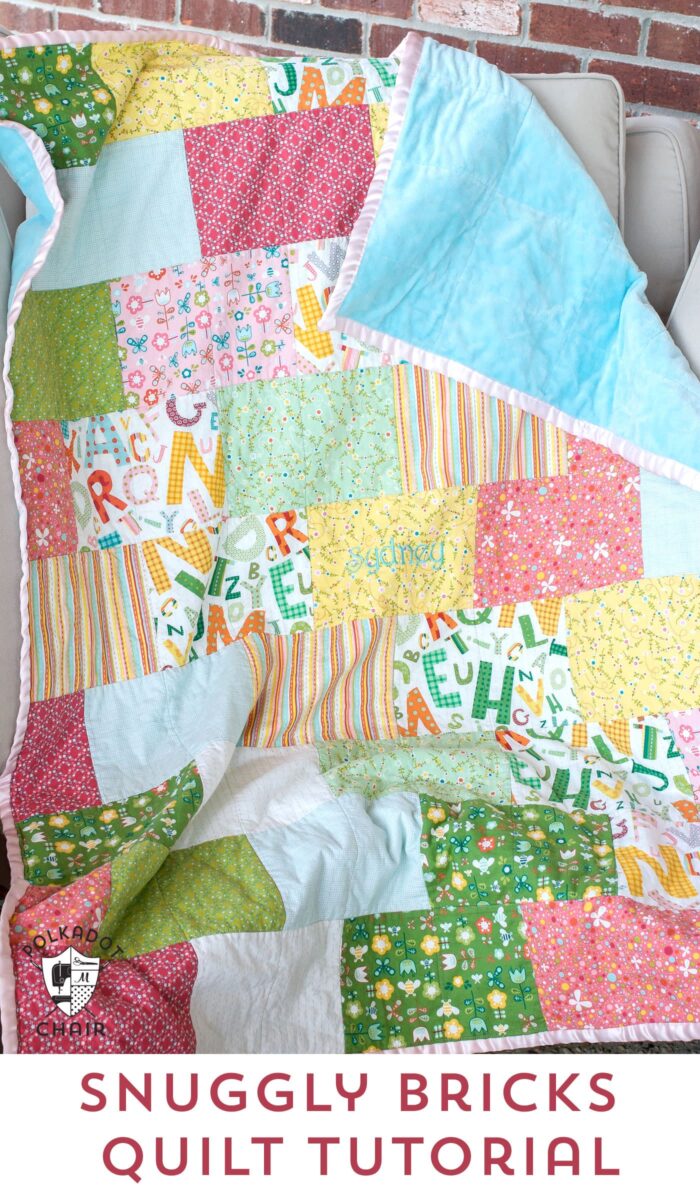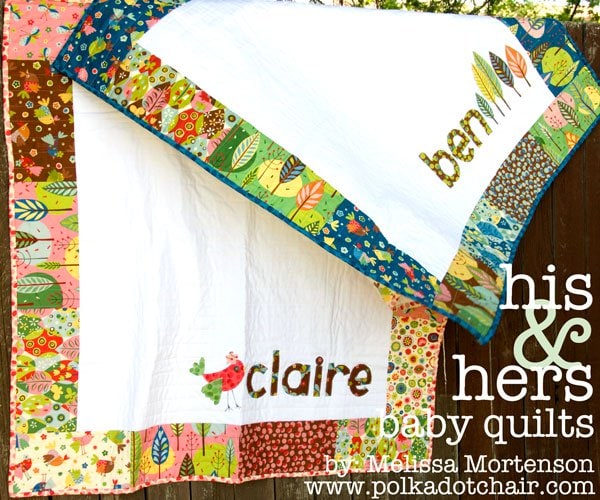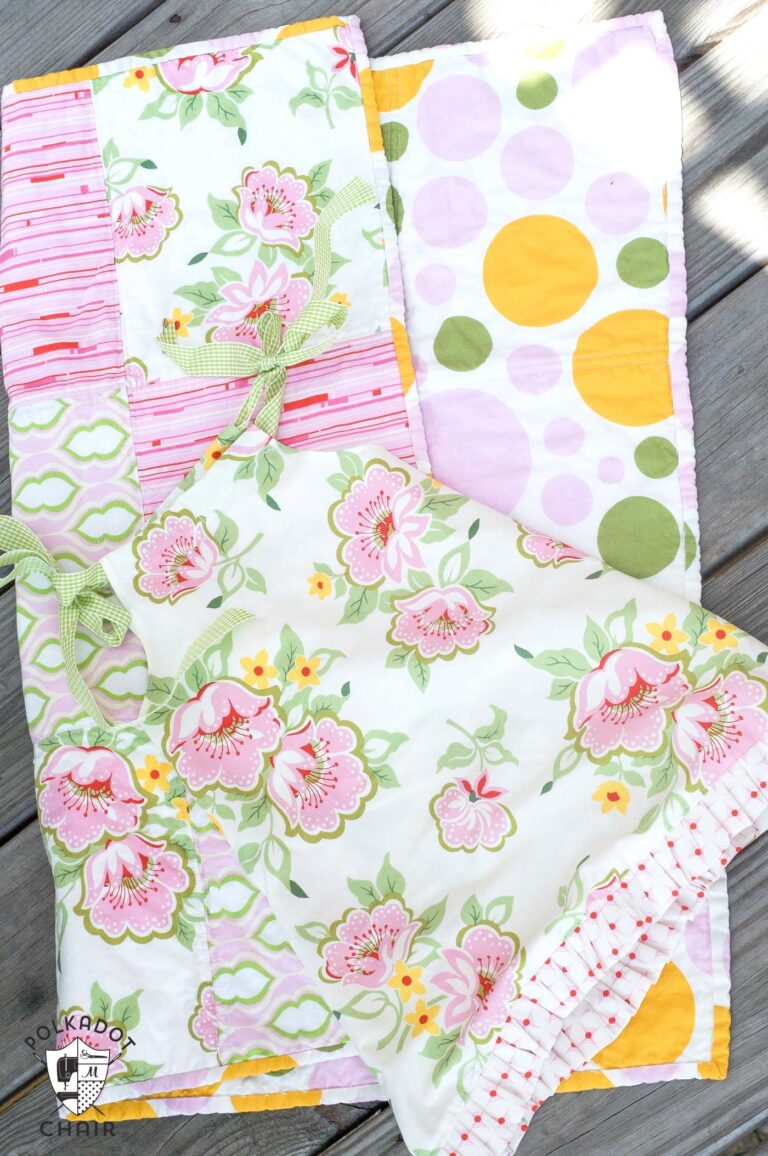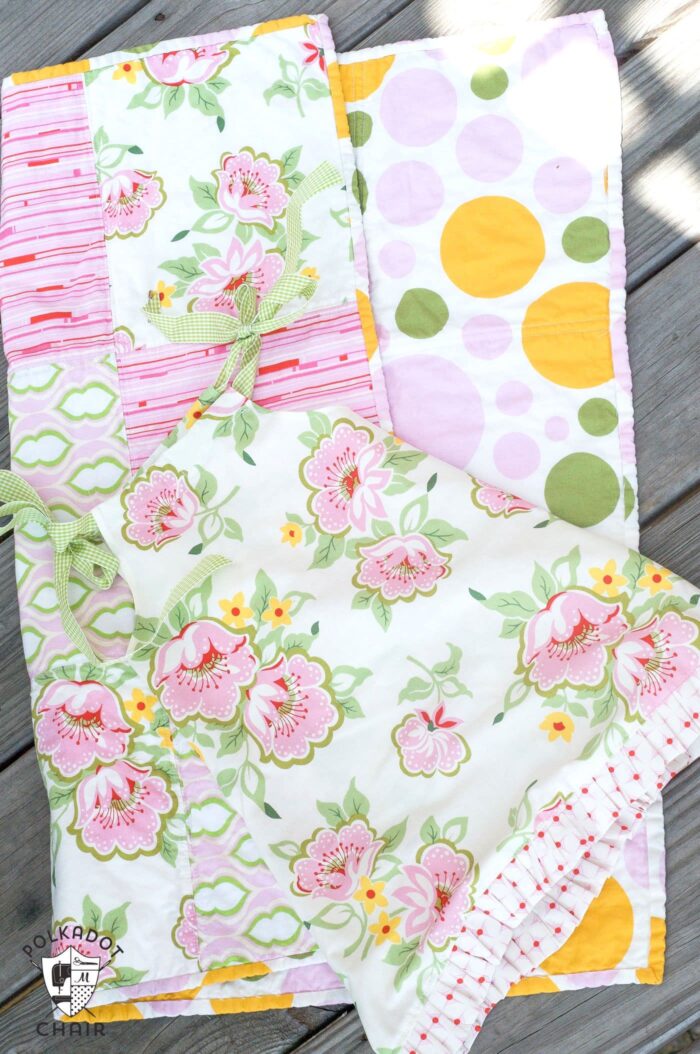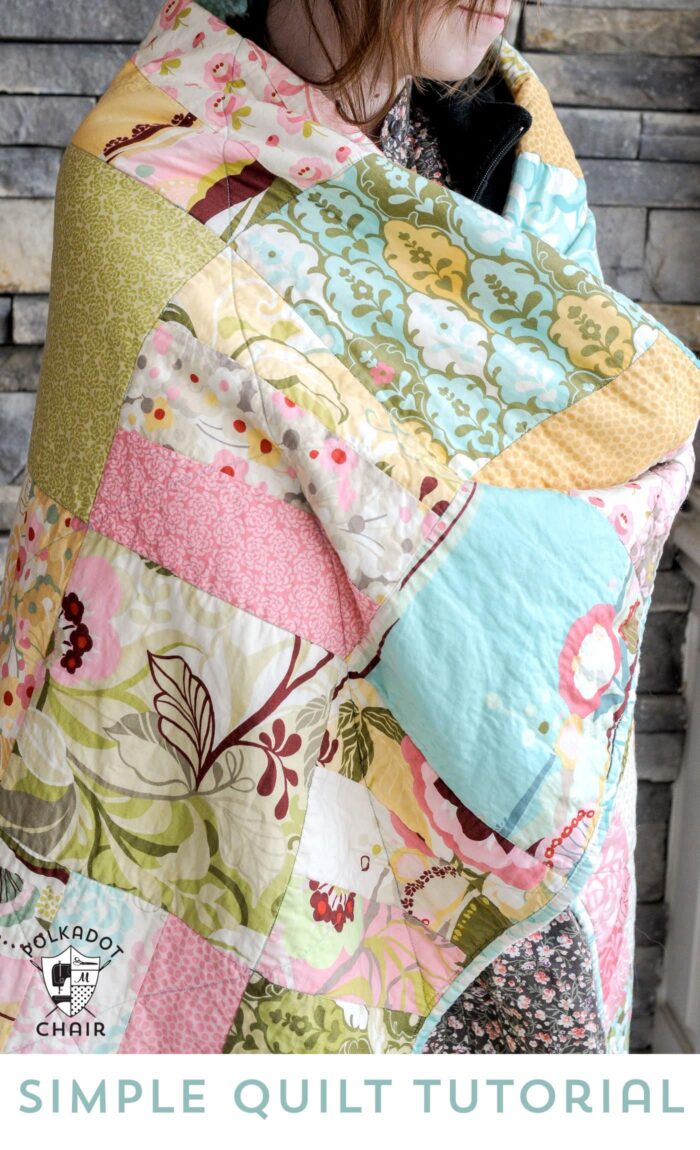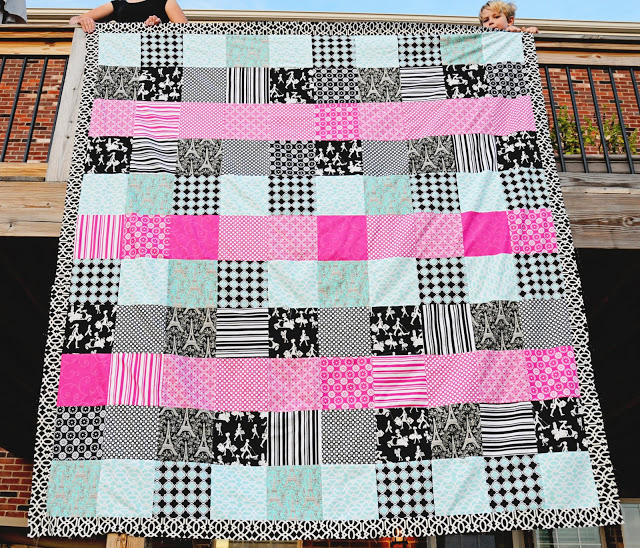 14. Queen Size Patchwork Quilt
Free Quilt Patterns from Quilt Blogs: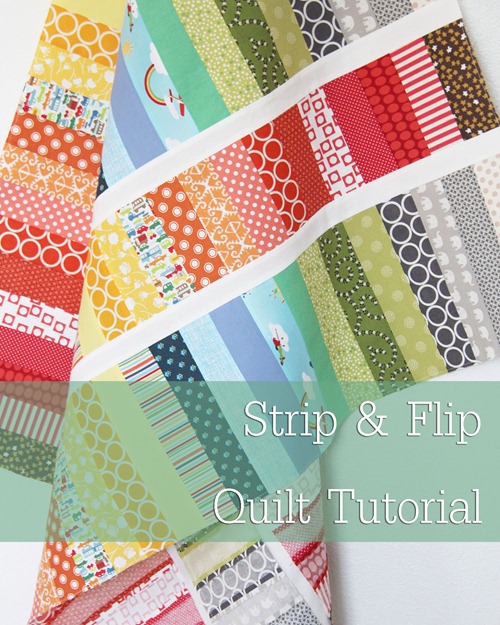 15. Strip & Flip Quilt Tutorial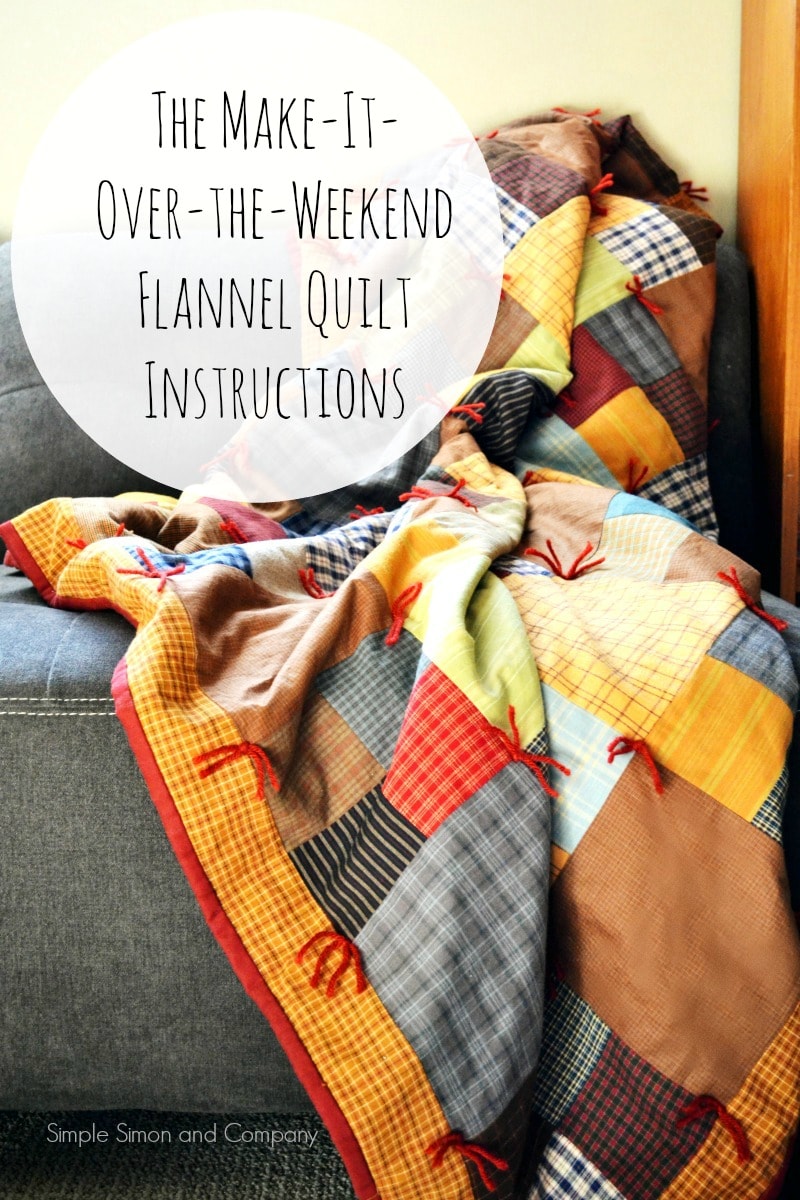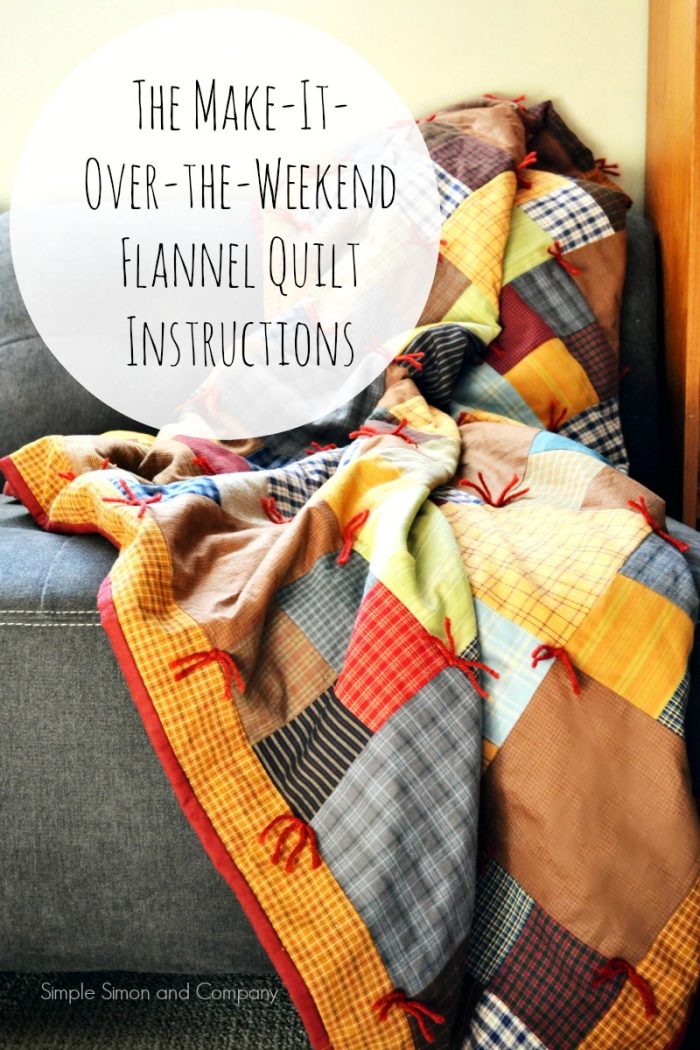 16. Weekend Flannel Squares Quilt Tutorial

17. Baby Quilt made from Scraps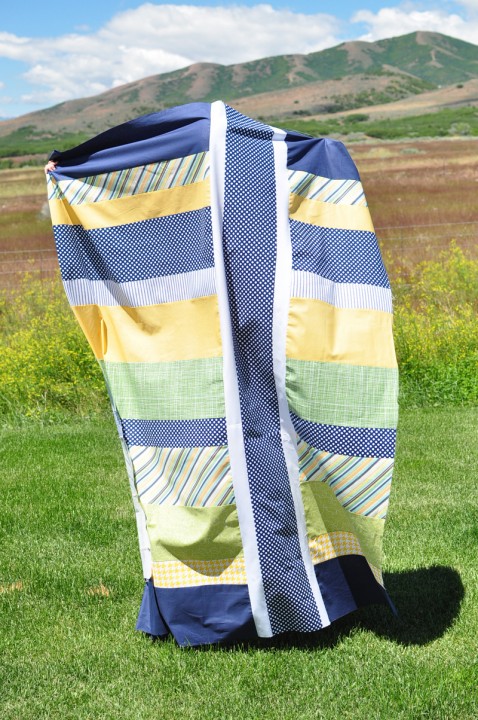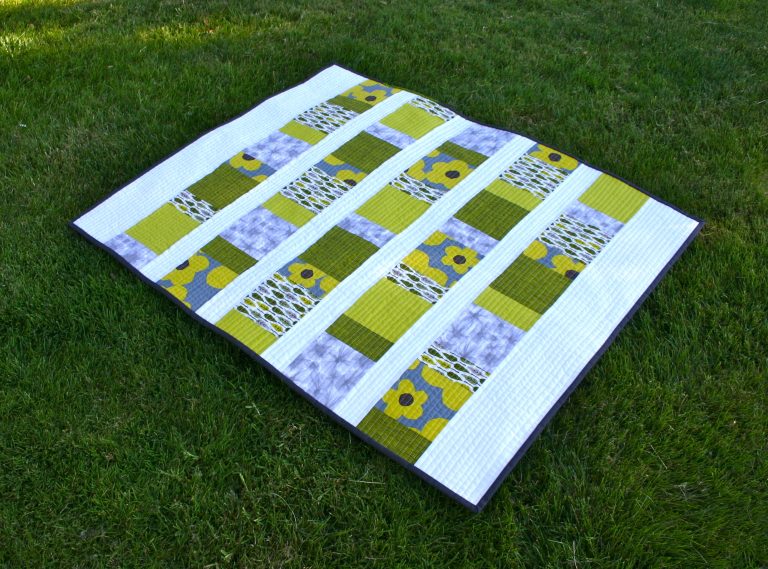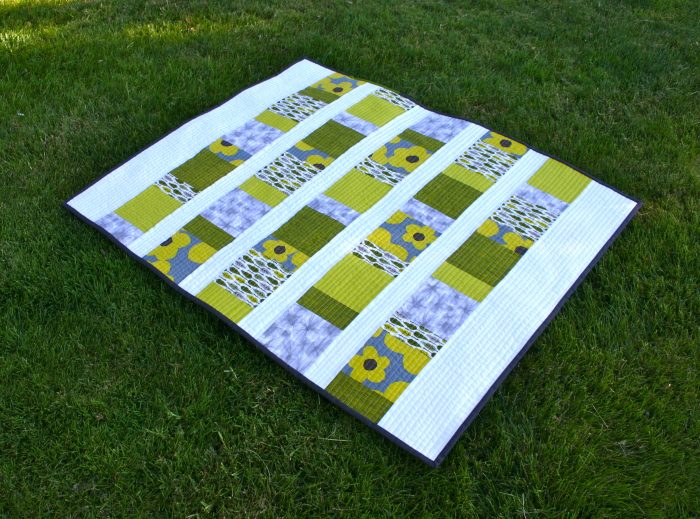 19. Charm Quilt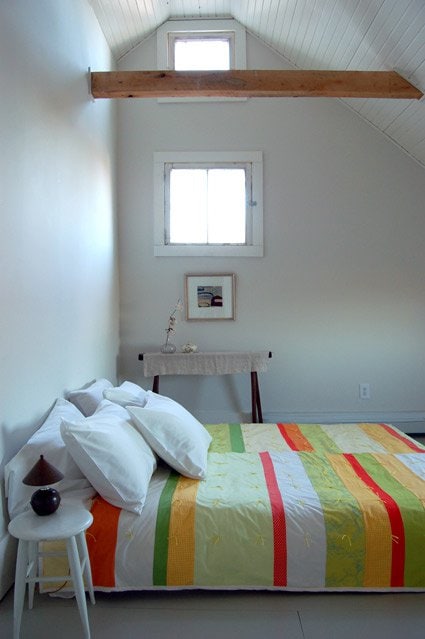 20. Sunny Tied Quilt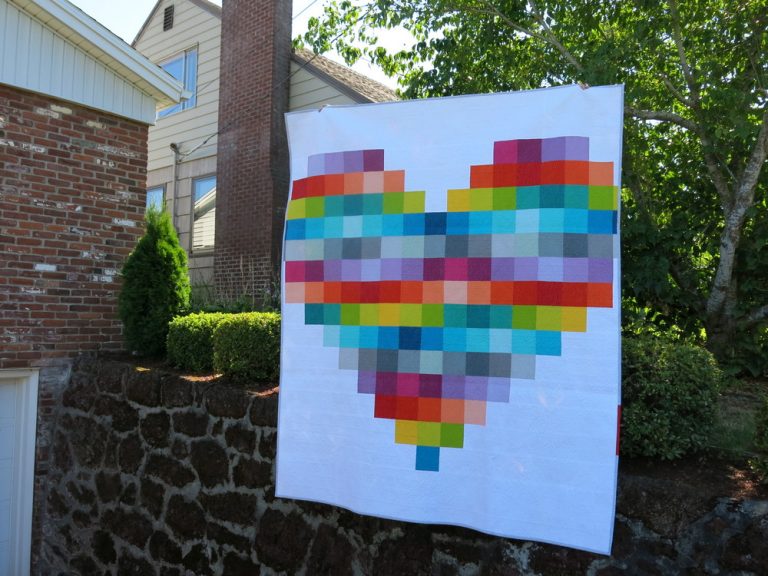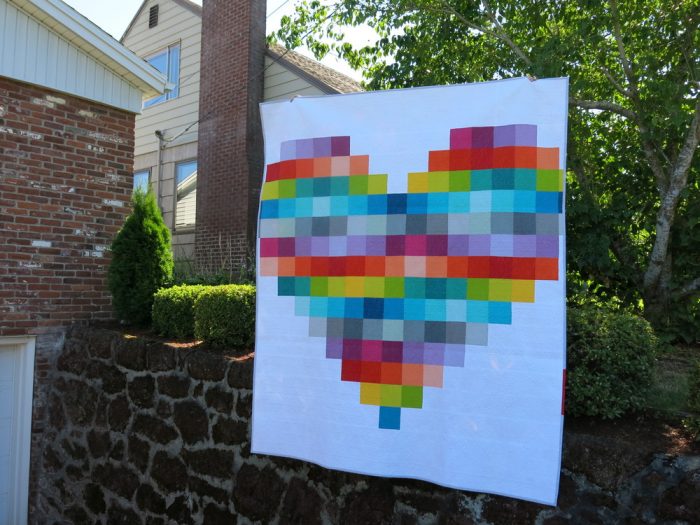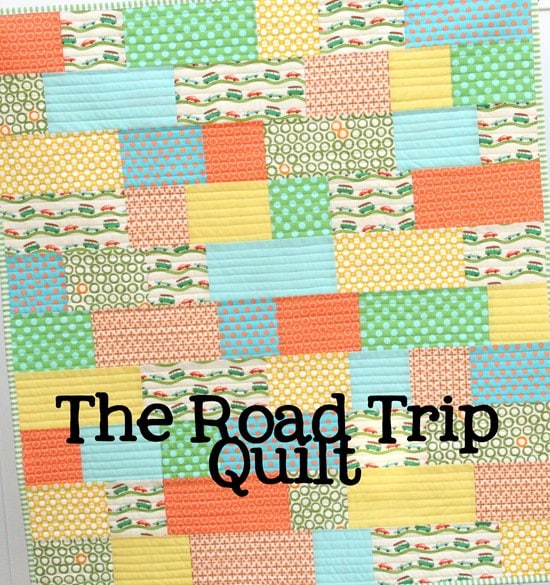 22. Road Trip Quilt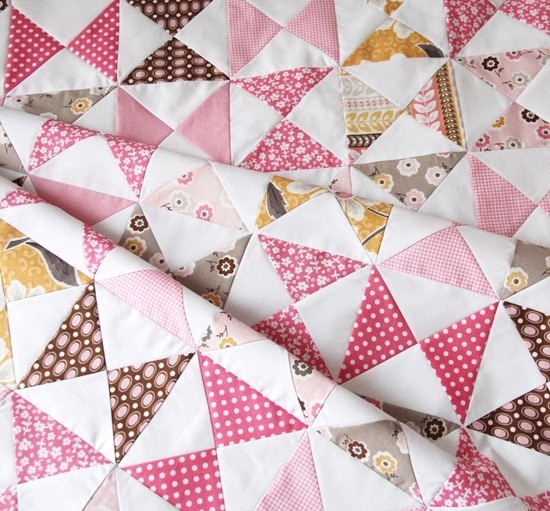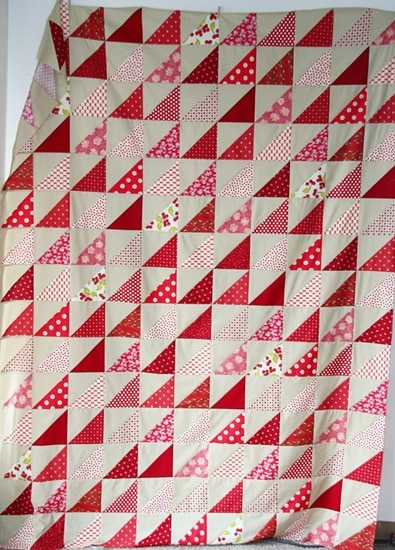 24. Seeing Red Quilt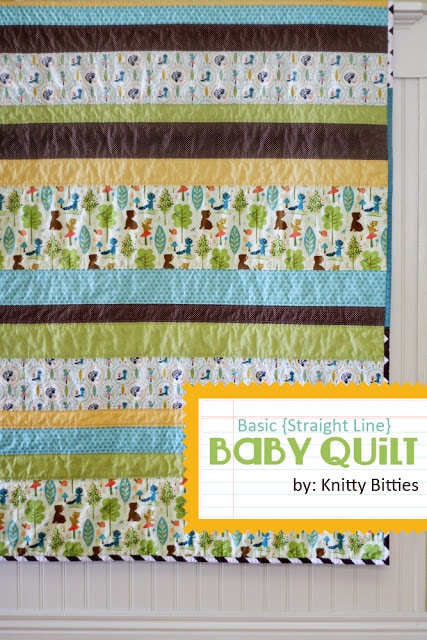 25. Easy Baby Quilt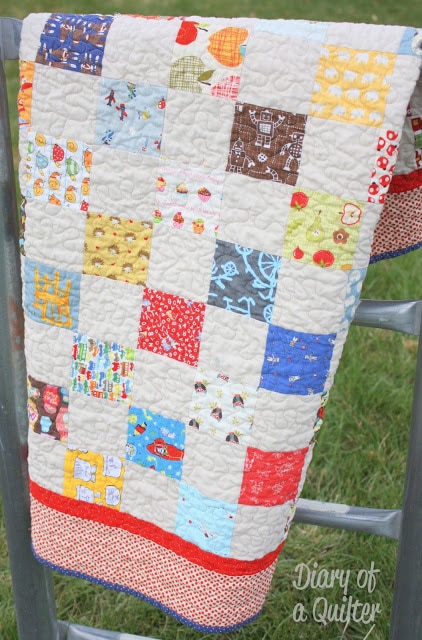 27. iSpy Baby Quilt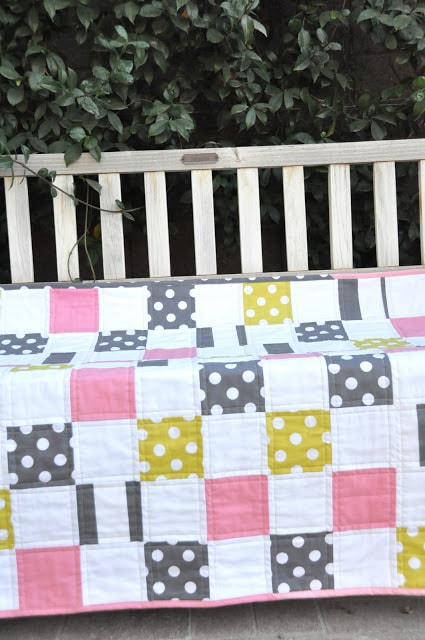 28. Patchwork Quilt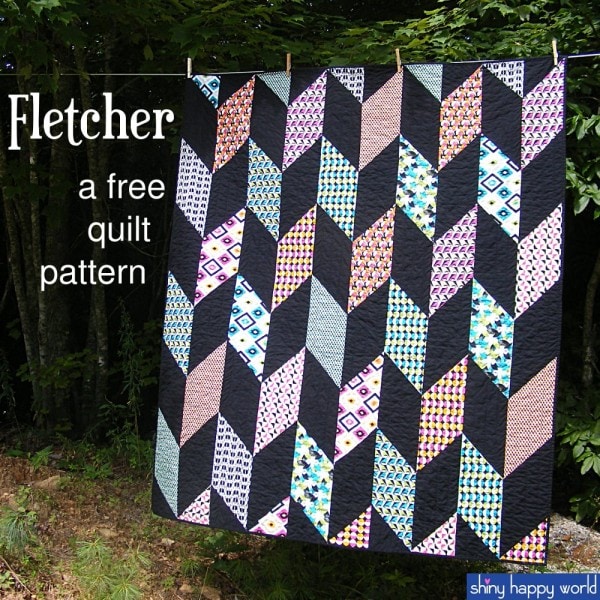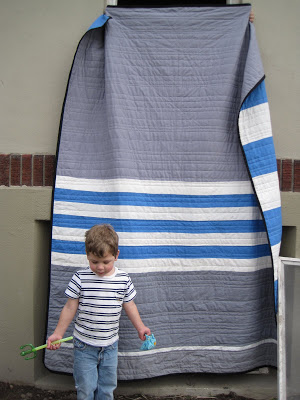 30. Striped Quilt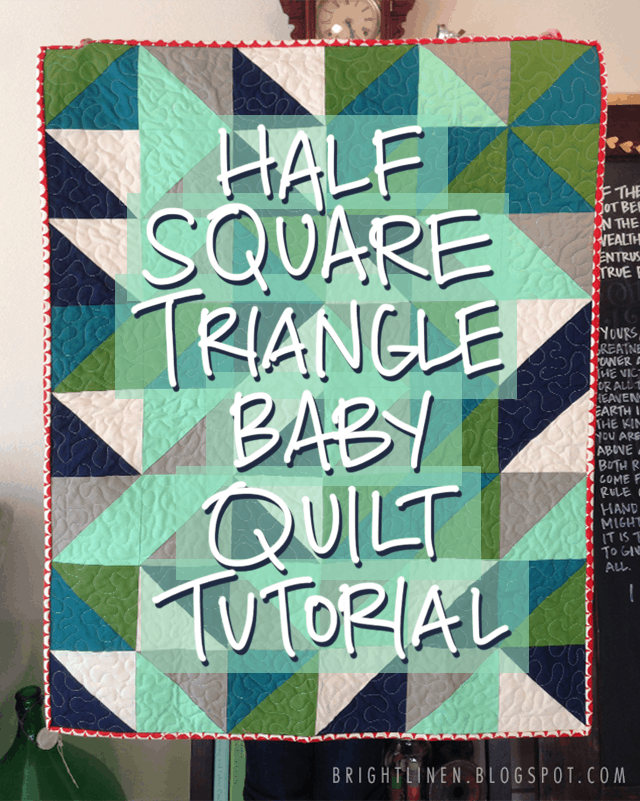 31. Half Square Triangle Baby Quilt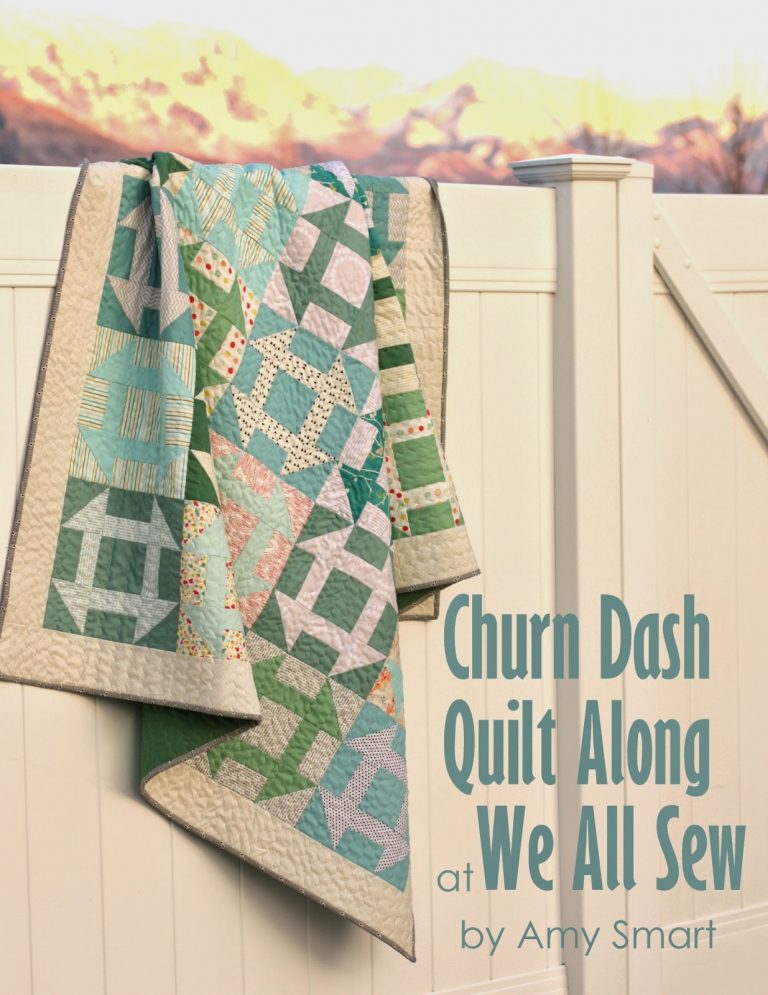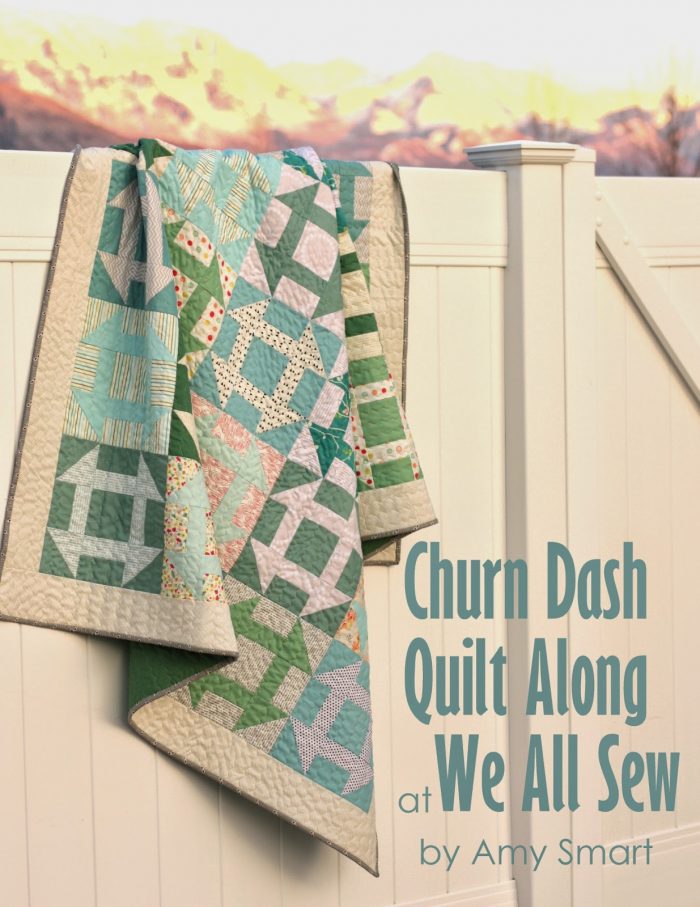 32. Churn Dash Quilt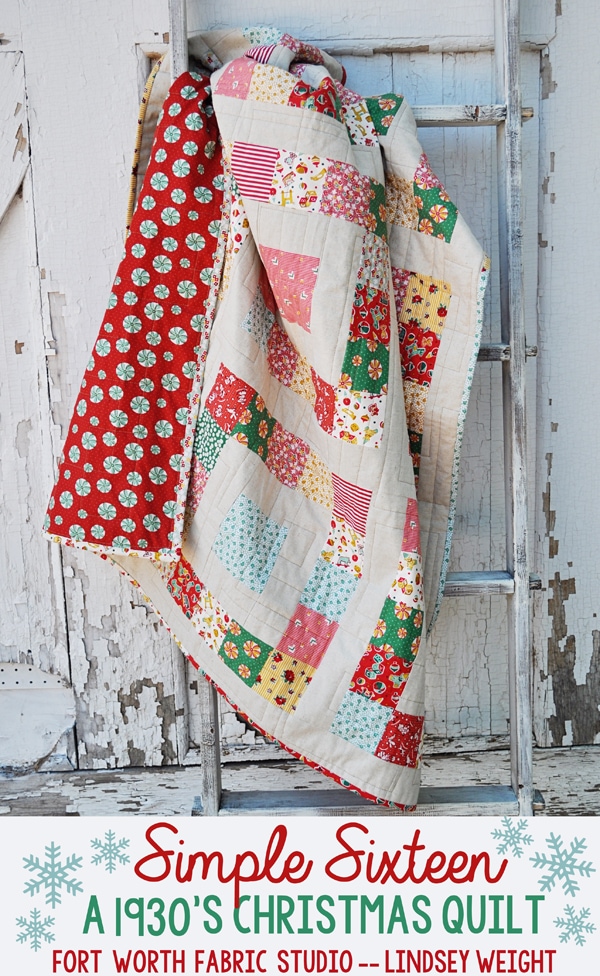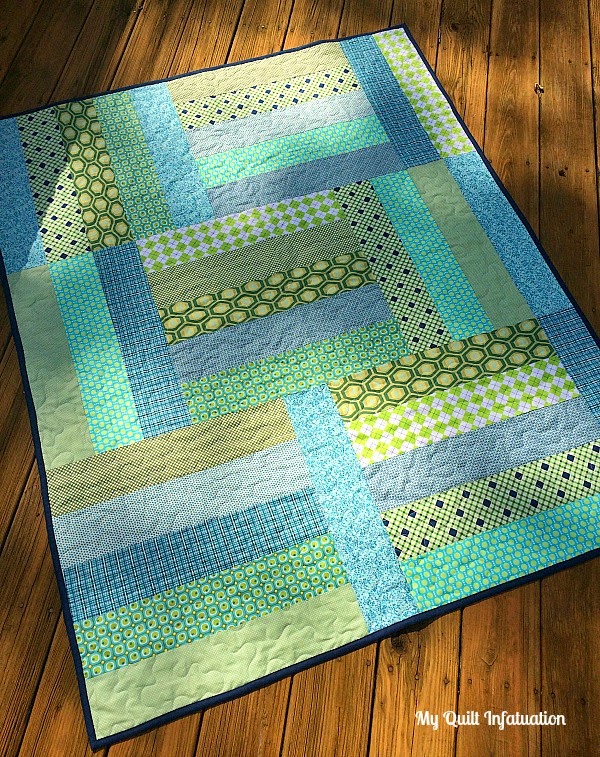 34. Strips Quilt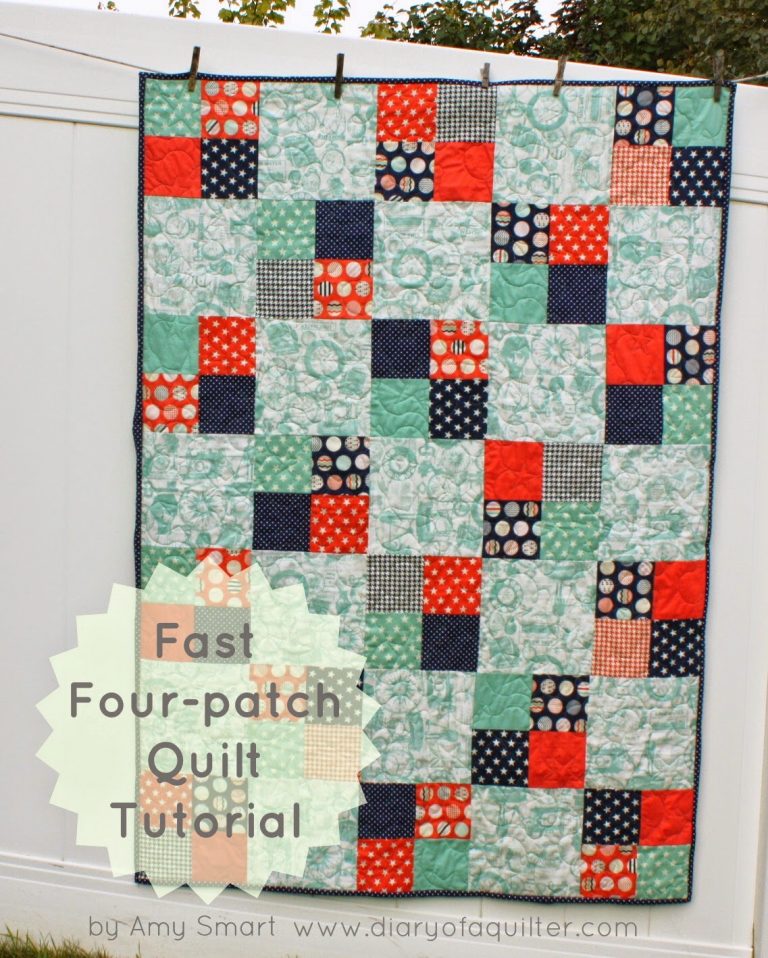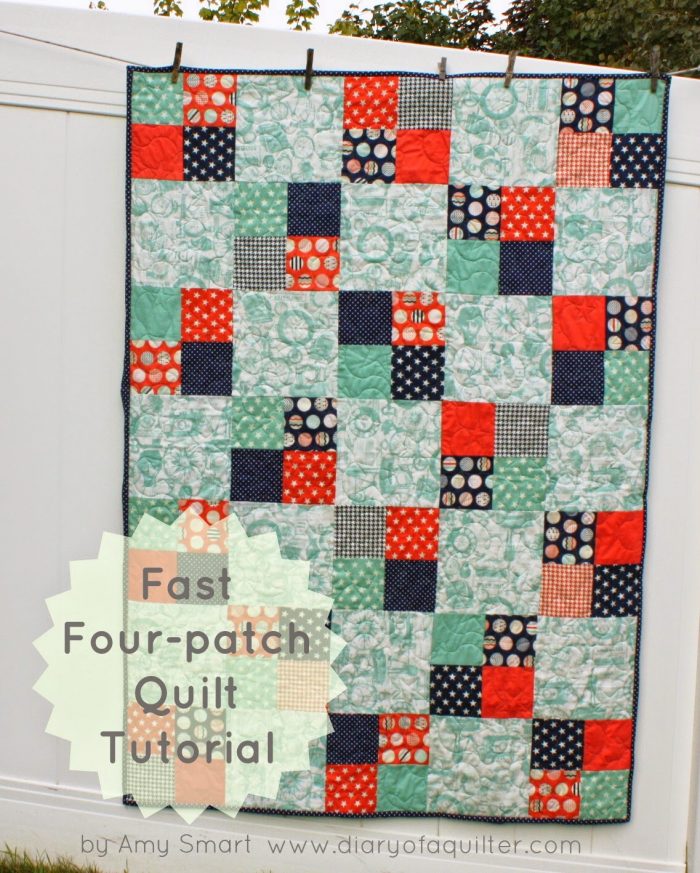 35. Fast 4 Patch Quilt Tutorial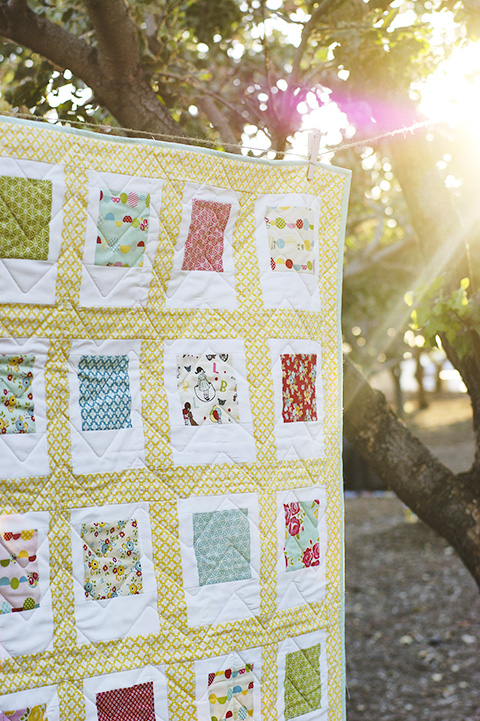 36. Polaroid Quilt – this tutorial has been removed. You can find a tutorial to make Polaroid Quilt Blocks HERE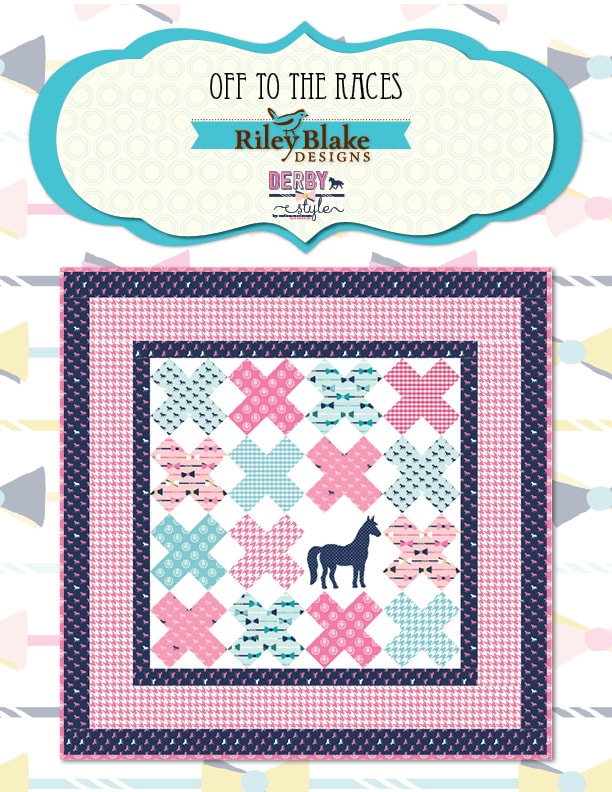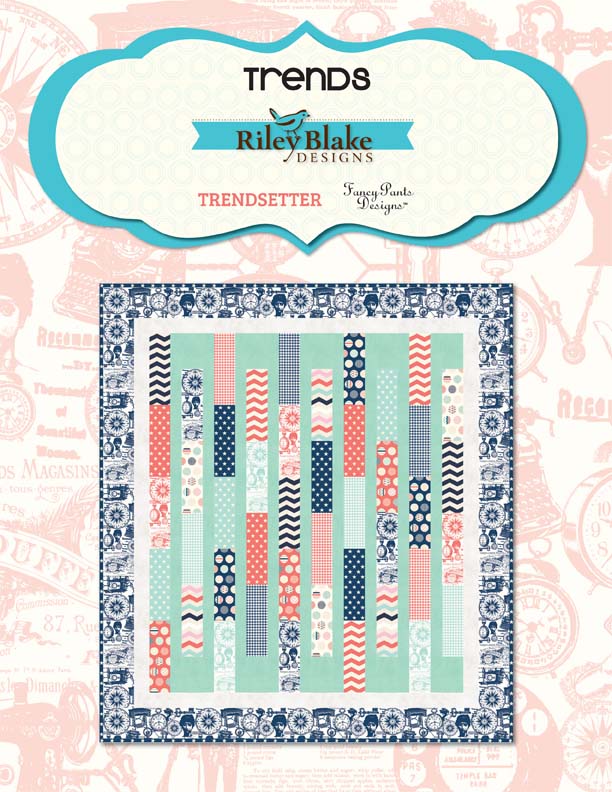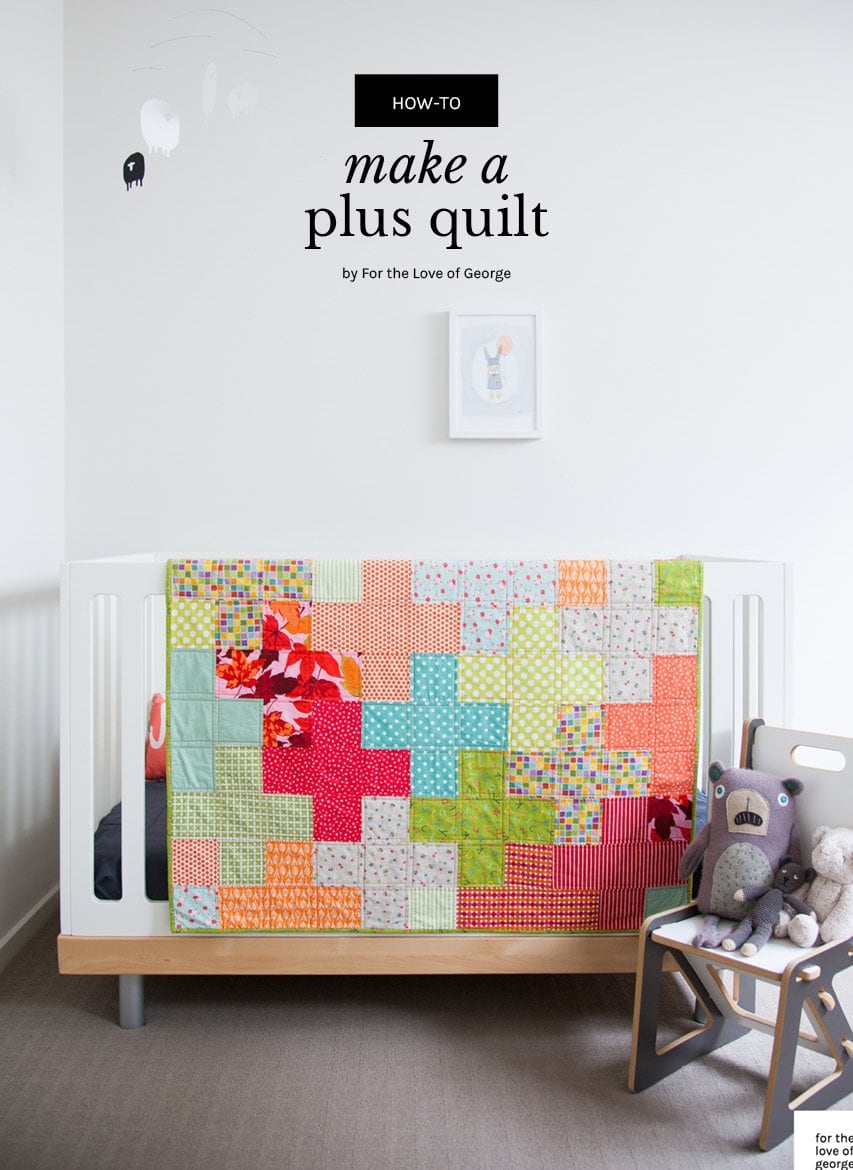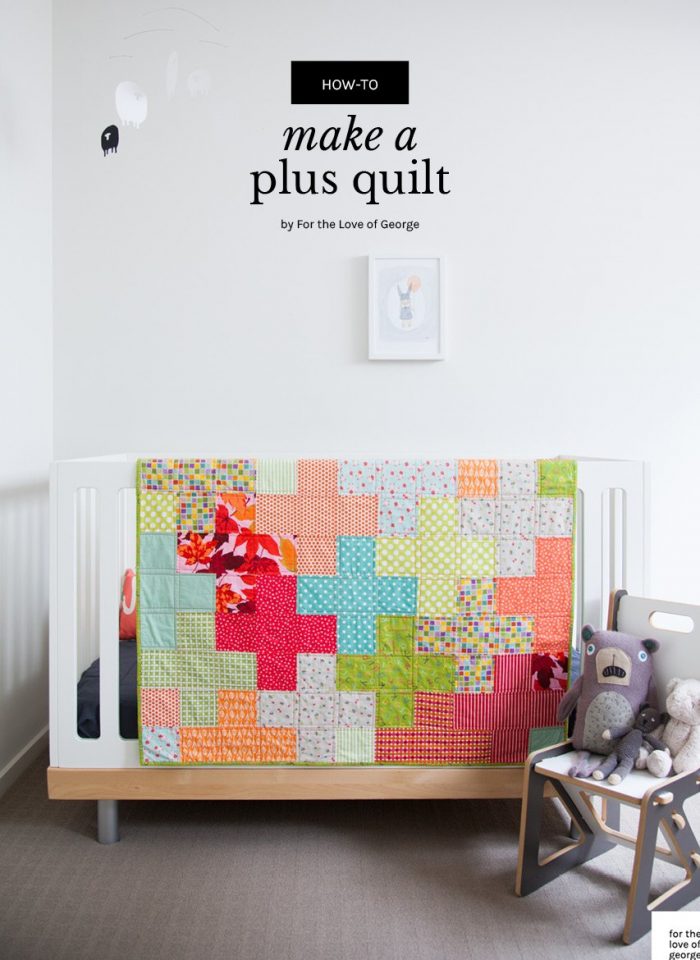 40. Plus Quilt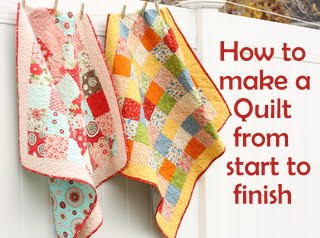 41. How to make a Quilt from Start to Finish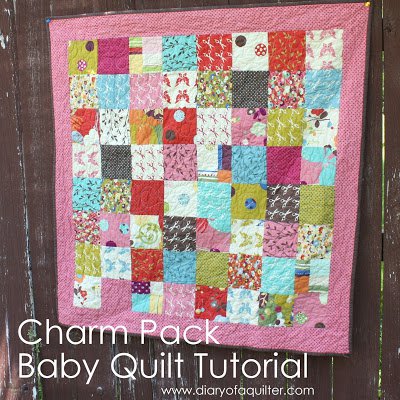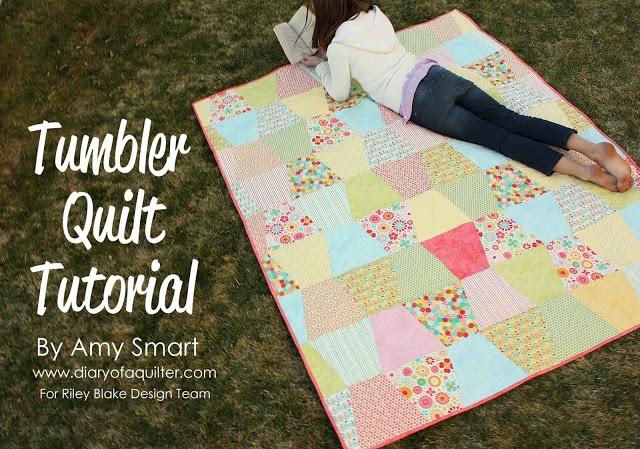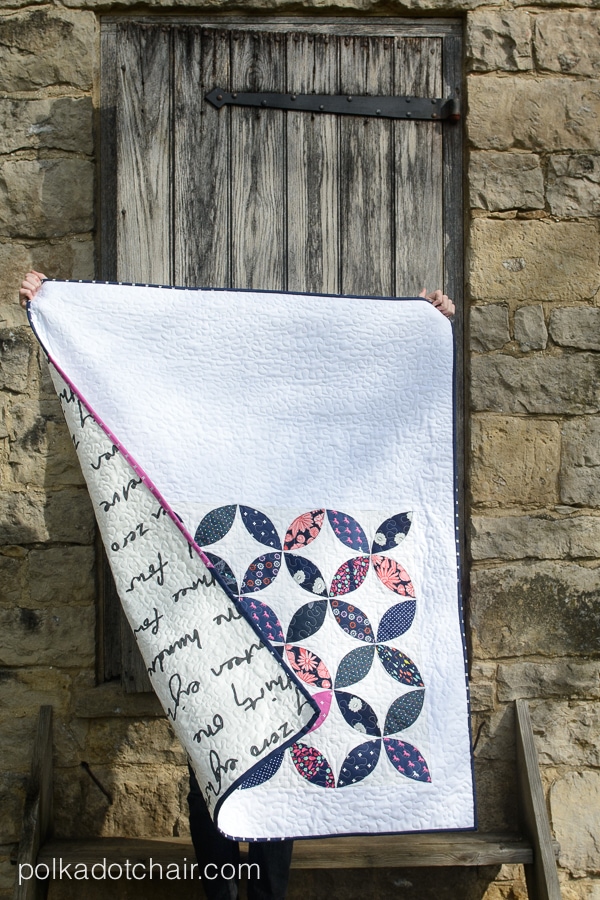 44. Clementine Quilt (from Craftsy Class)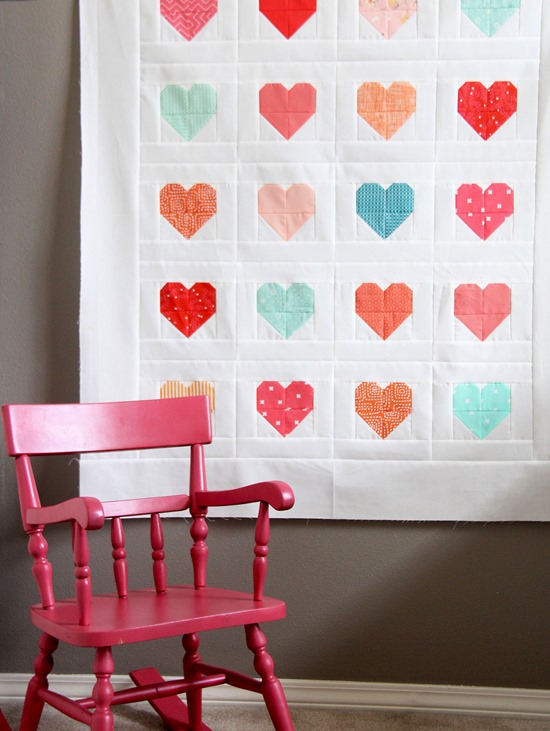 45. Simple Heart Quilt Tutorial 
New Free Quilt Patterns:
I keep this post updated regularly so you guys always have access to some of the best free quilt patterns and tutorials. These patterns are new patterns since the first time this post was published.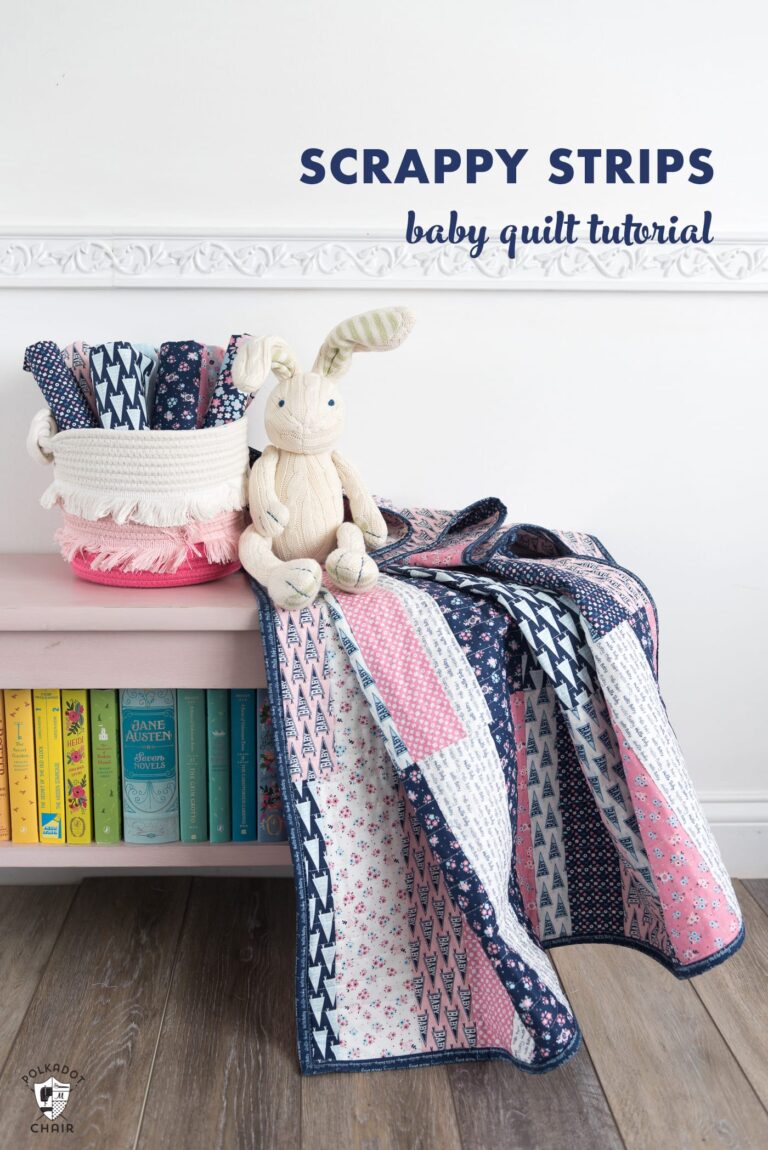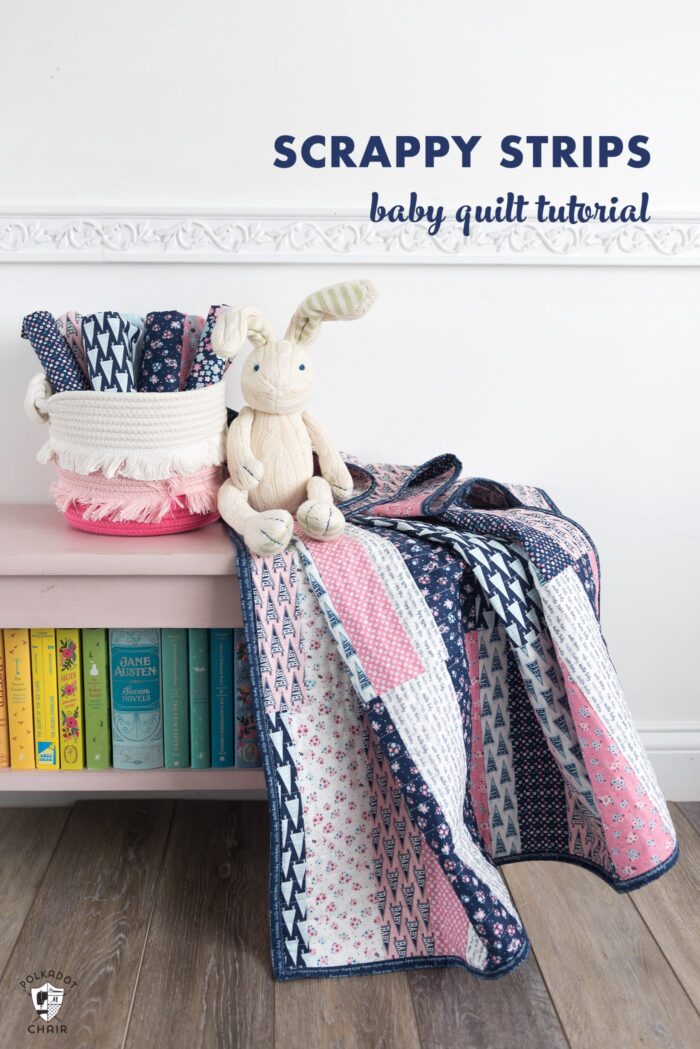 Scrappy Strips Free Baby Quilt Pattern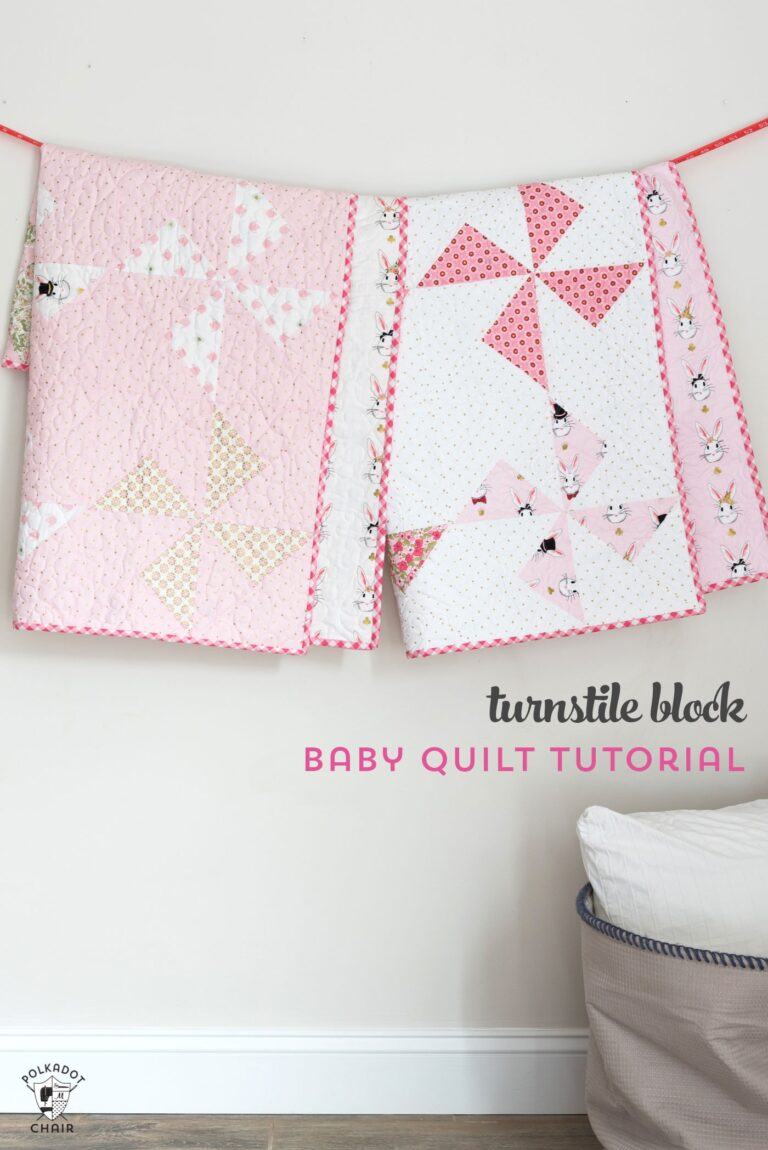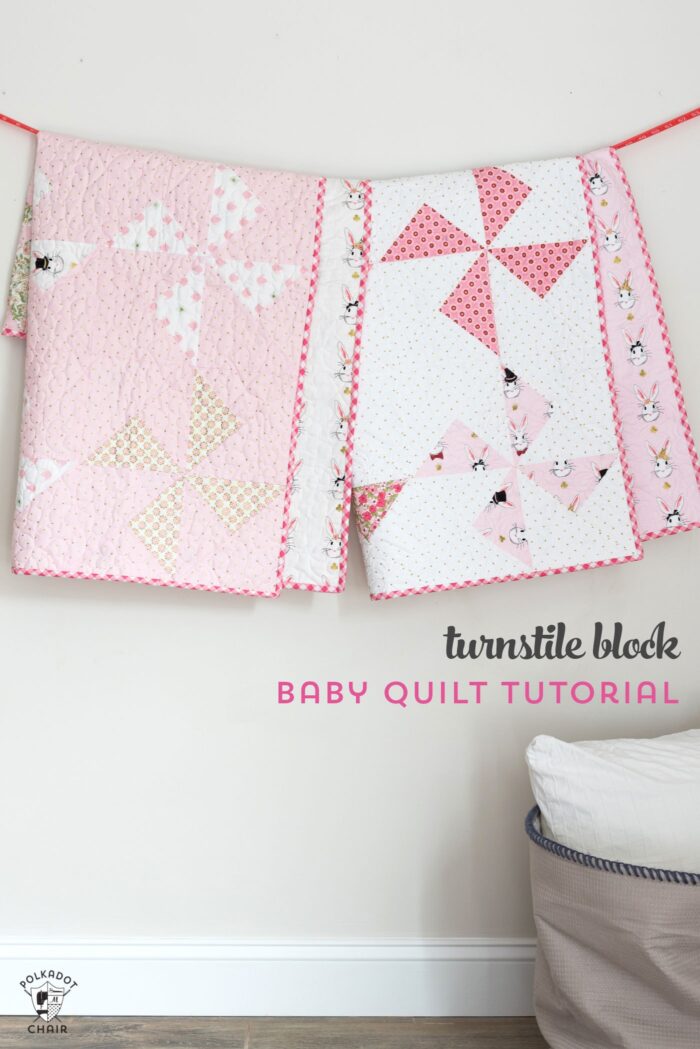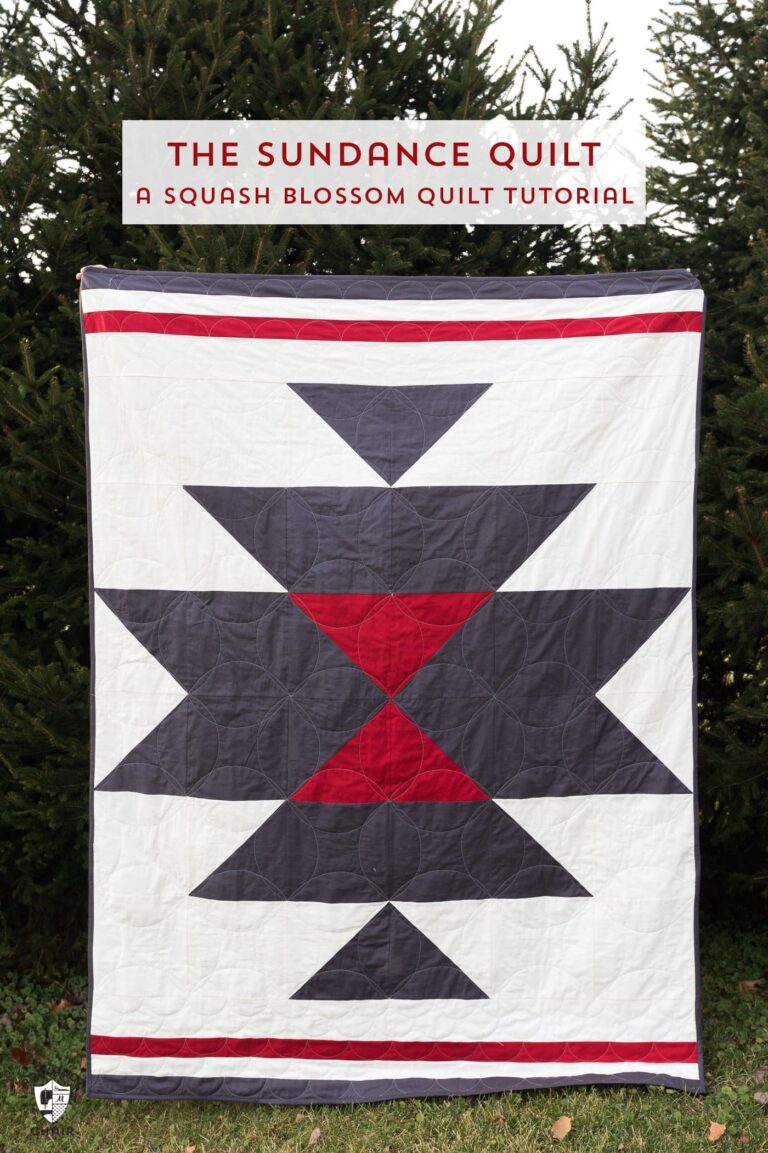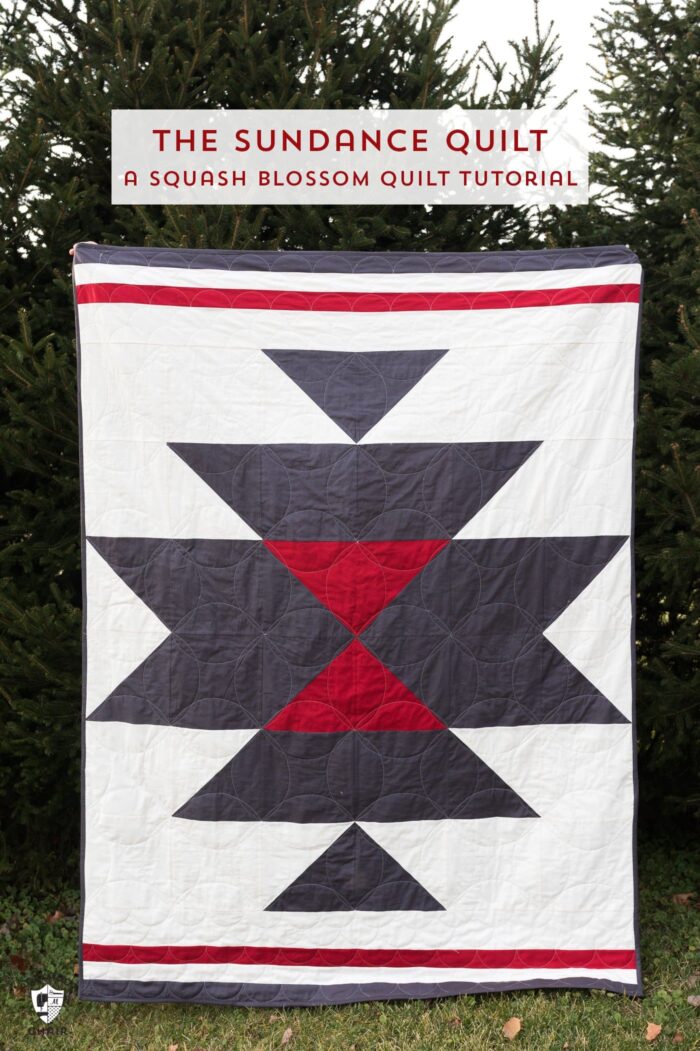 Sundance Quilt Pattern – A Modern, Simple Soutwest Inspired Quilt Pattern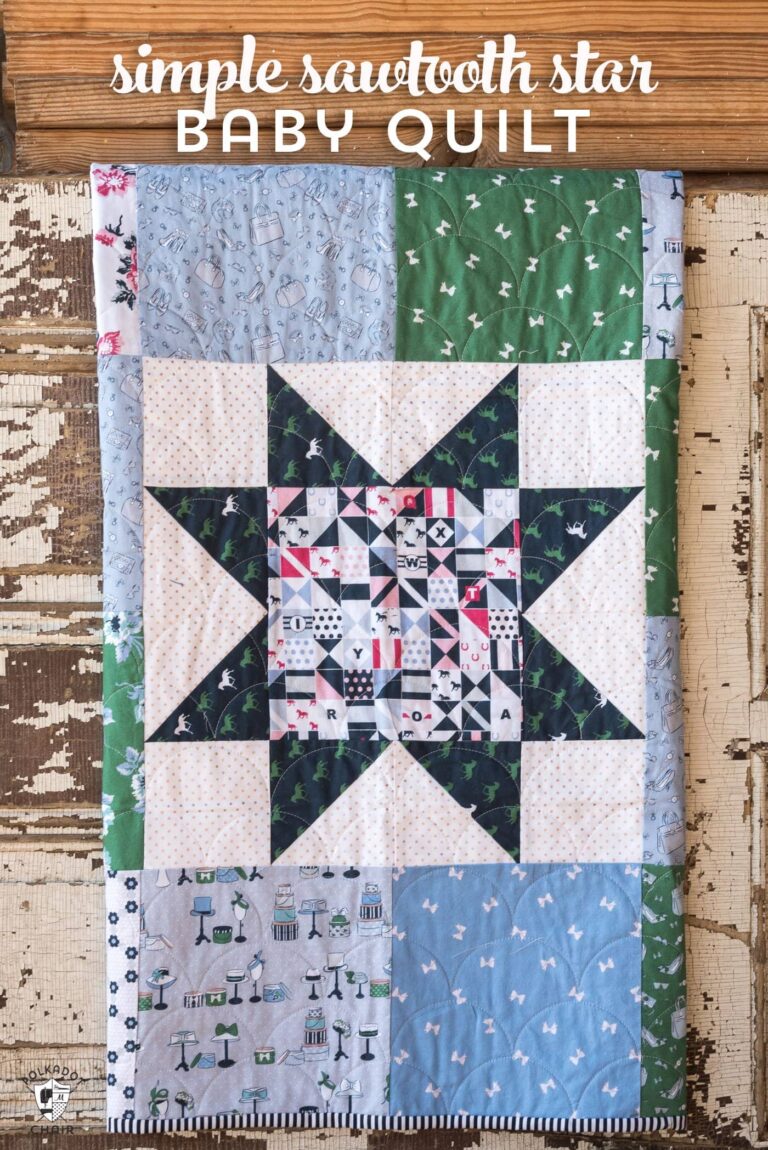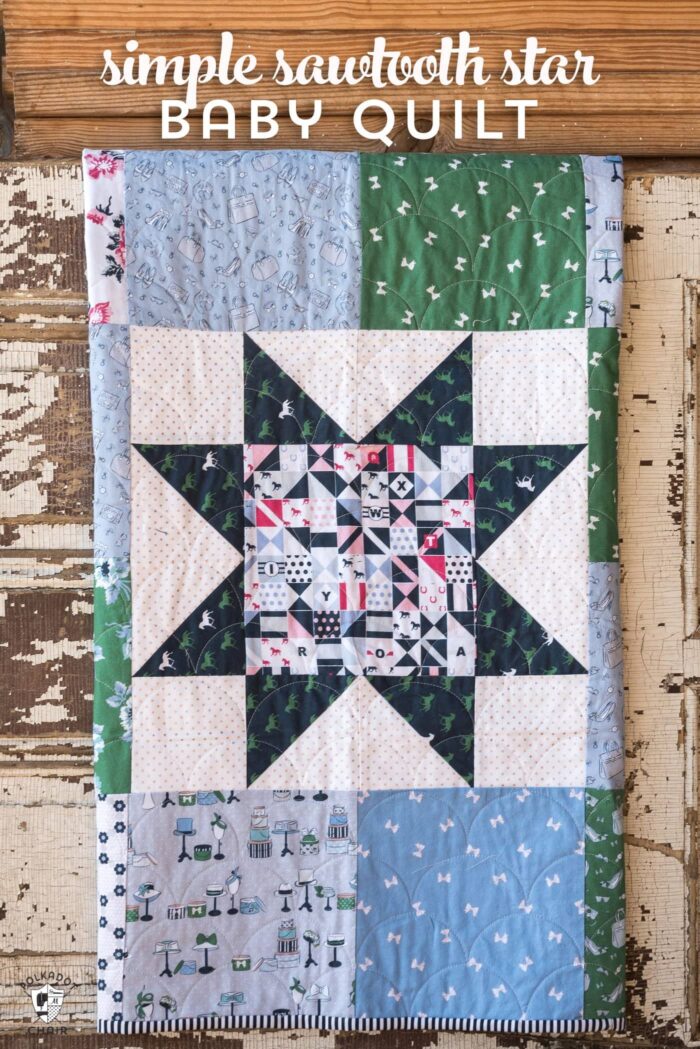 More Fun Quilt Patterns:
(these are not free, but come with LOADS of tips, photos, and instructions to help you out)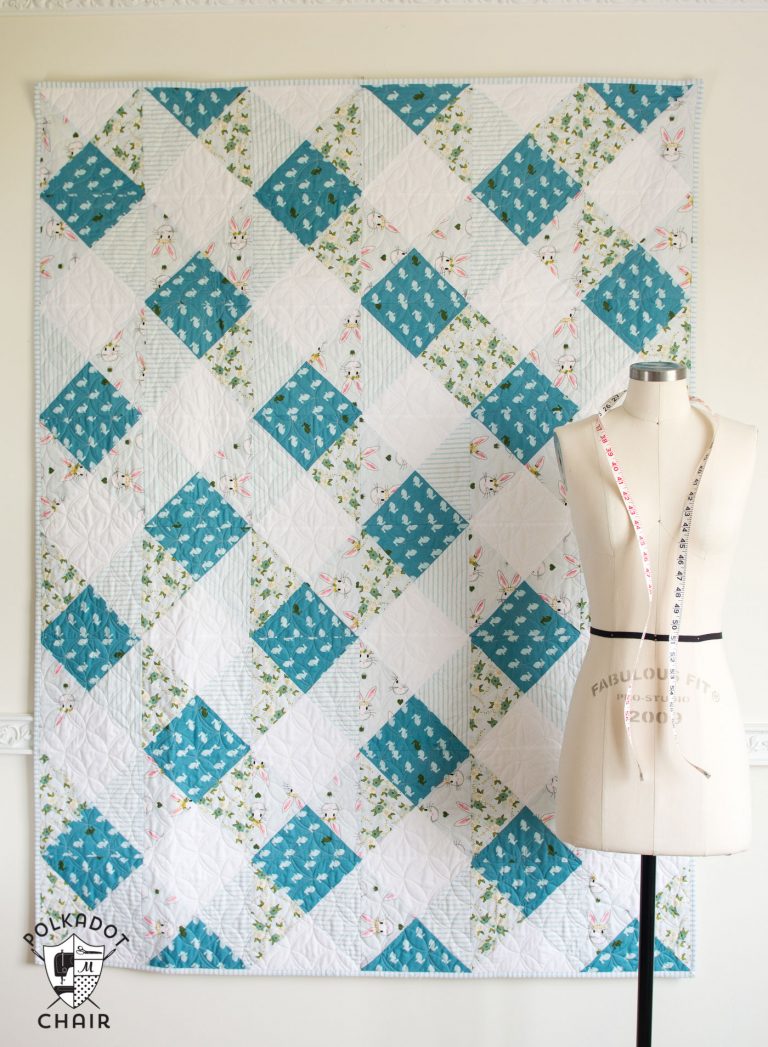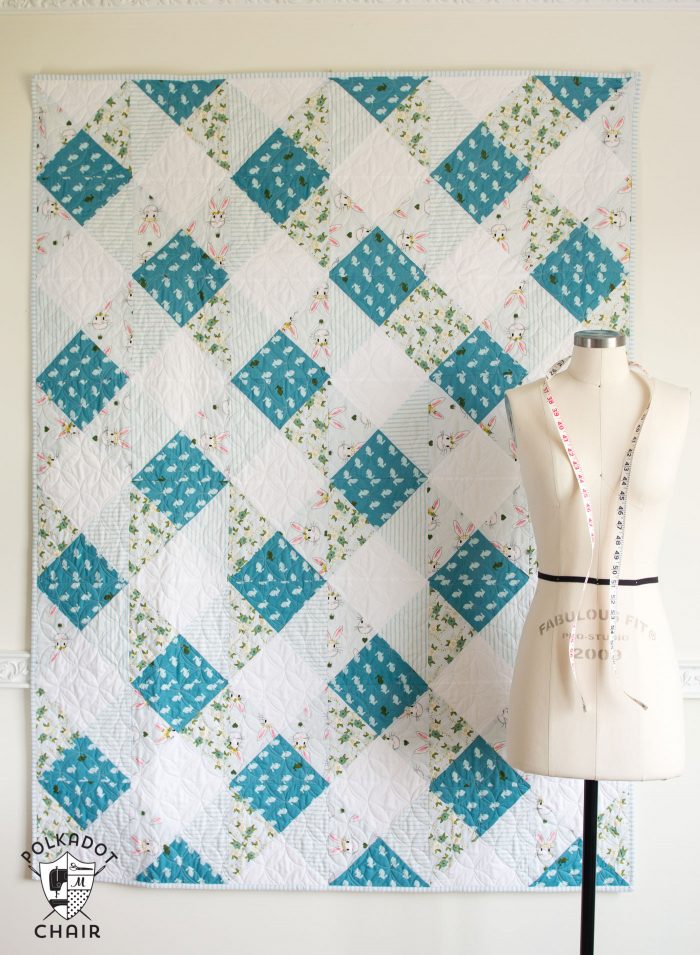 Gingham Daydream Quilt Pattern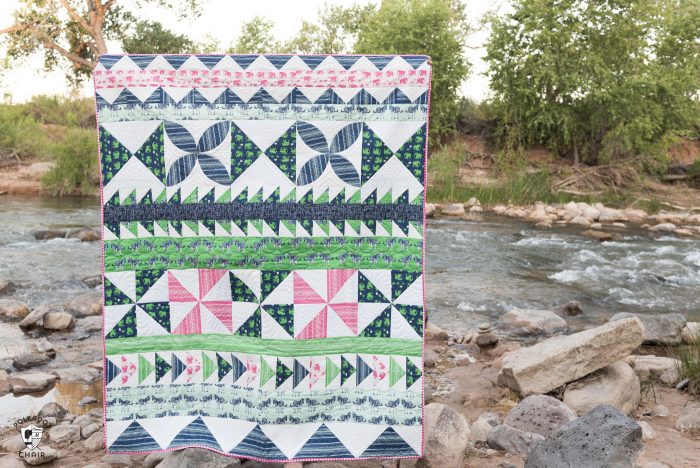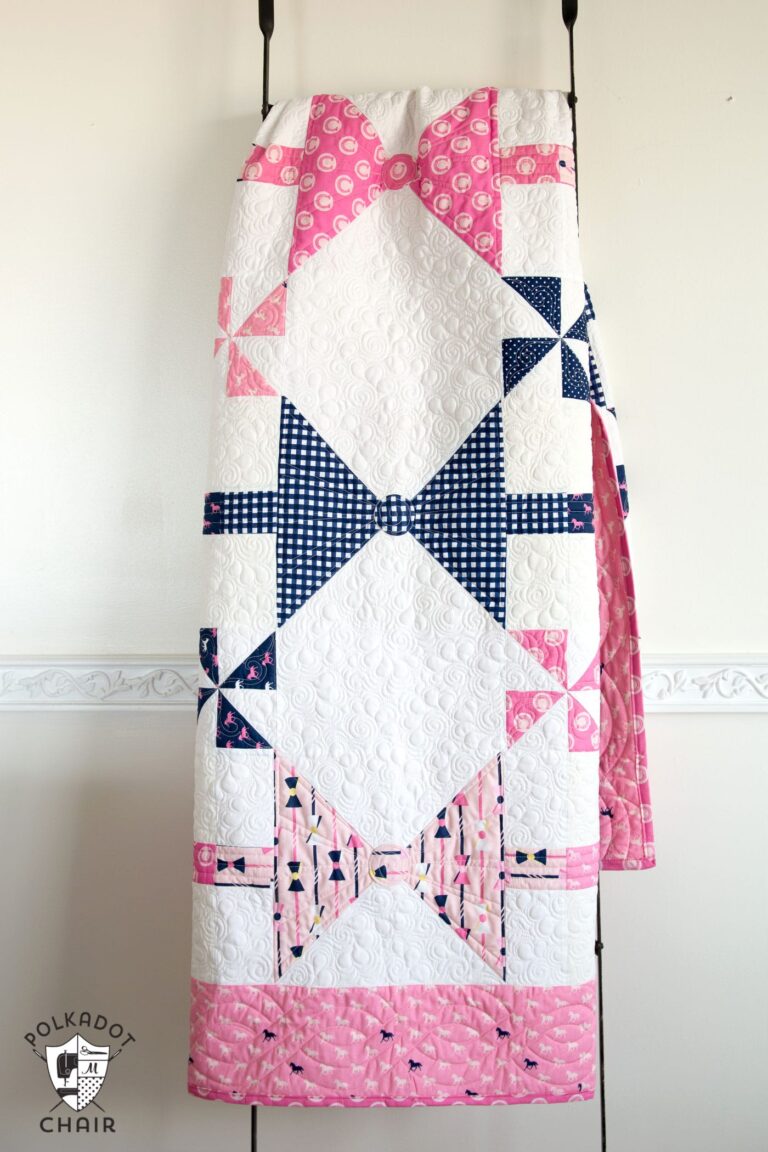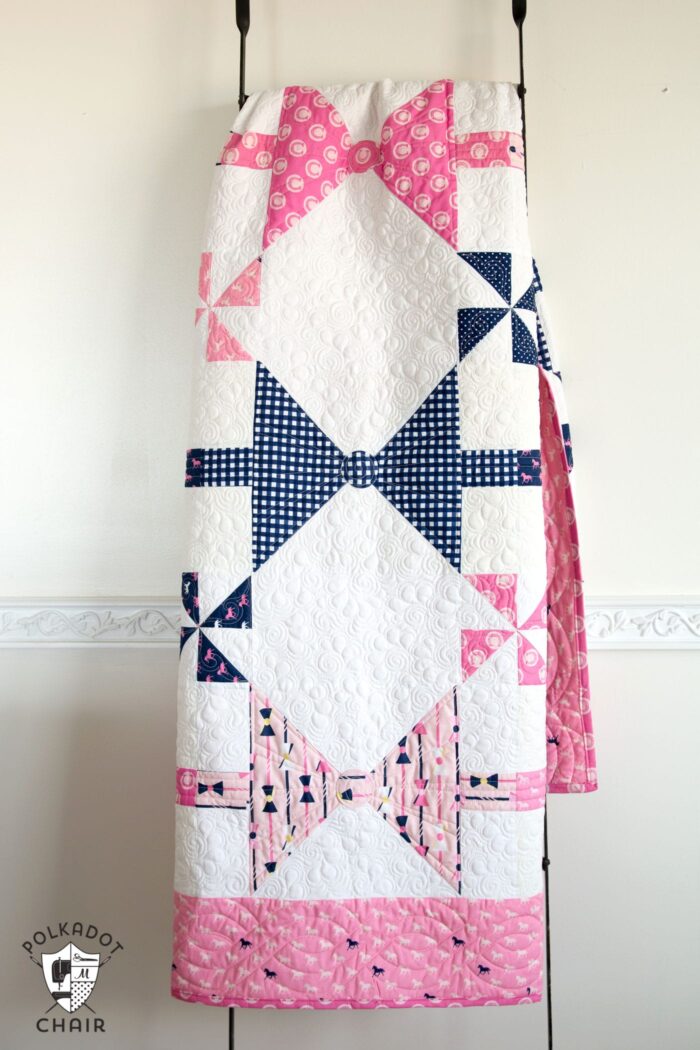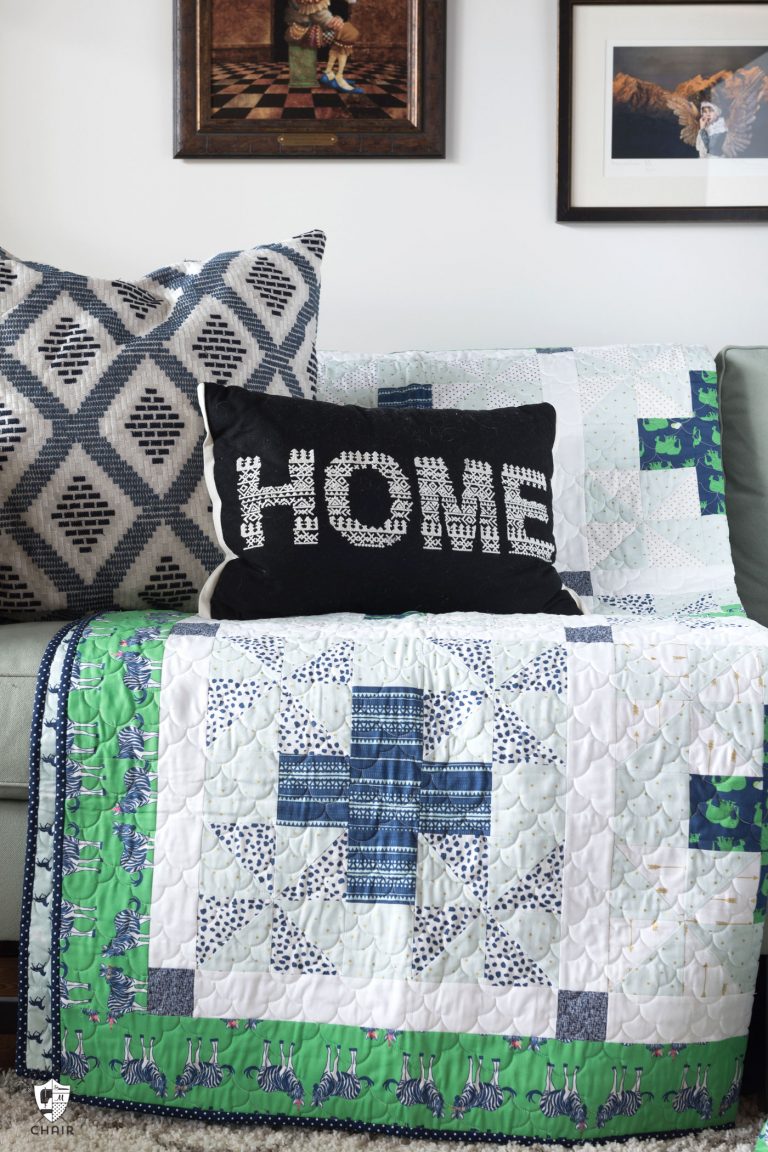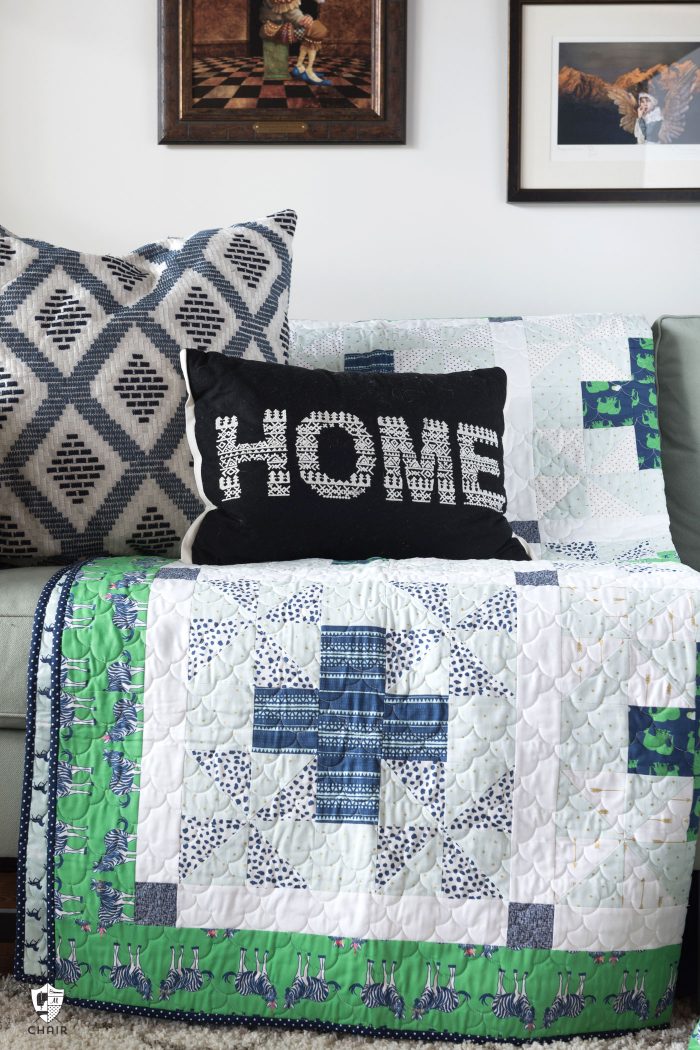 Patchwork Safari Quilt Pattern
Looking for more fun quilting ideas? Follow me on Instagram!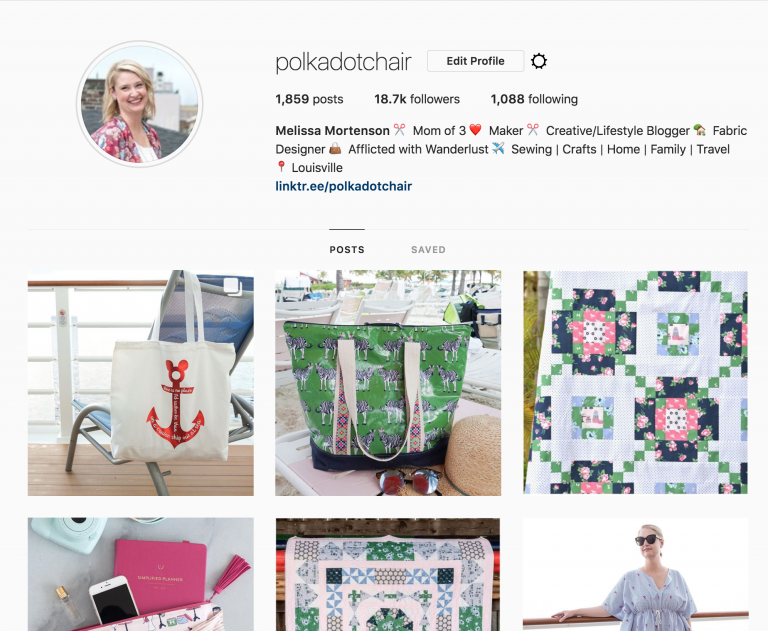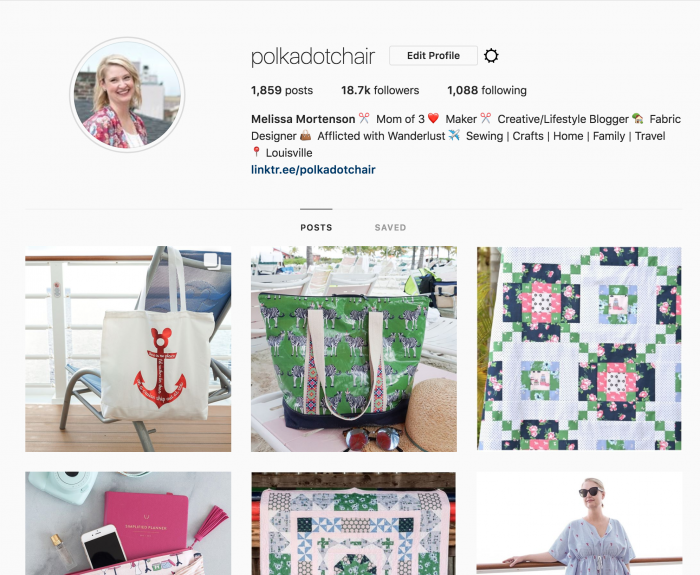 Print Friendly
522