Just in time for back to school, join us as we stitch up the cutest little duffle bag. The Saturday Duffle Bag is perfect for weekend trips, soccer games, ballet lessons & so much more! Get inspiration, support, and instructional videos posted to our YouTube channel to help you along the way!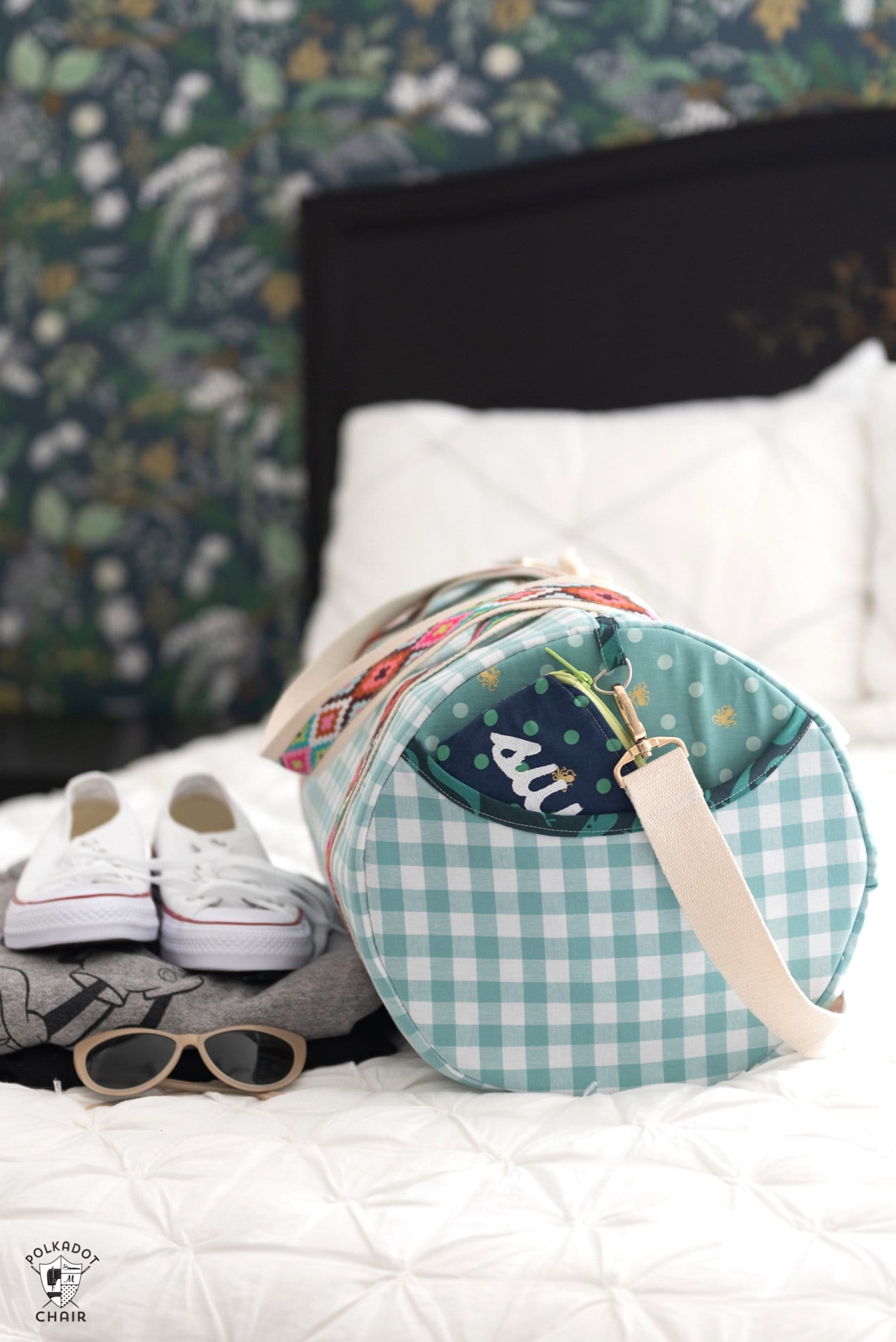 I'm so excited to start our next Sew Along; this time, we will all be making a bag instead of a quilt. If you've never made a bag before, I hope that you will give it a try! This bag does have a zipper, but don't be intimidated by that!
Table of Contents
I thought this would be an excellent time to begin the sew-along since school is about to start for most of us! When my kids were smaller, a duffle bag like this would have been perfect for them to use as a dance or sports bag!
Sew Along Details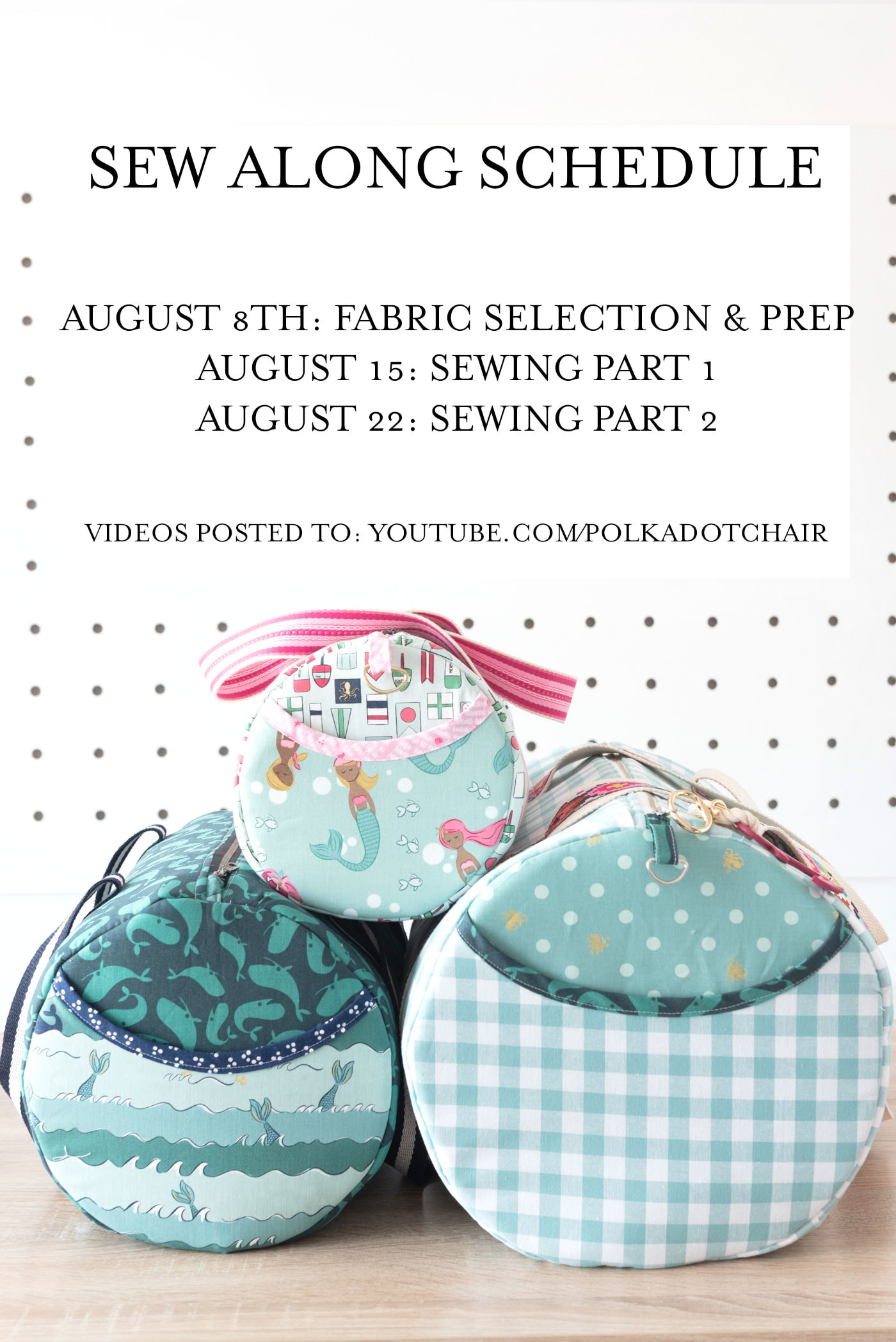 The sew-along is to make our Saturday Duffle Bag. You can choose to make the duffle bag in one of 3 sizes; it also features a cute curved side pocket and an optional shoulder strap.
The sew-along will run for four weeks (counting today).
August 1, Week 1: Invitation & Announcement
August 8, Week 2: Fabric Selection & Prep
August 15, Week 3: Sewing Part 1
August 22, Week 4: Sewing Part 2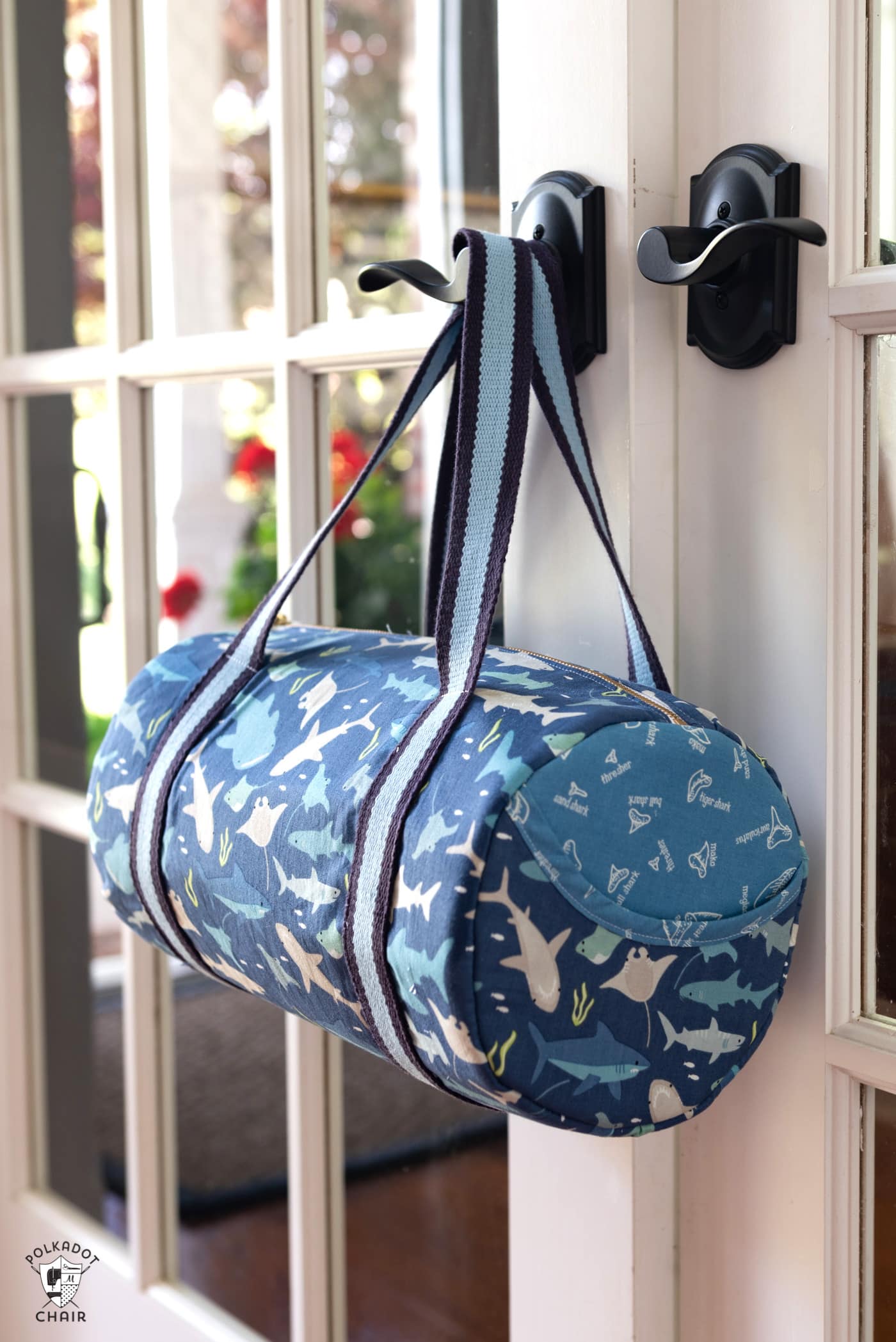 Starting August 8th, we will have a new instructional video posted to our YouTube channel each week. I'll walk you through the basic steps to make the bag, and be sure to share lots of tips and tricks along the way.
Free Planner Pages
I'm offering free project planner pages to help you plan your project and stay on track. The planner pages feature an August Cover page, calendar, project planning sheet, & to-do list.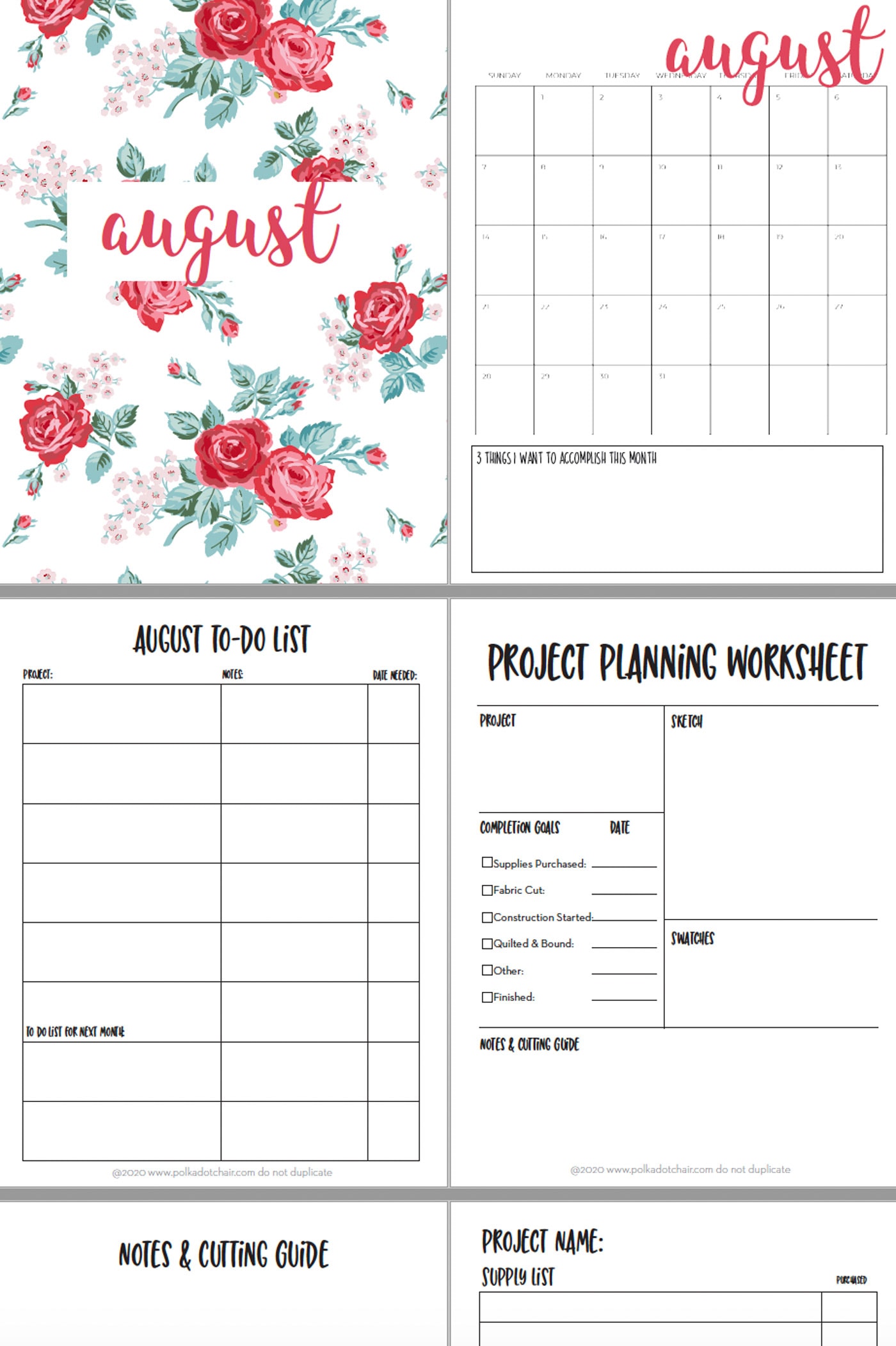 How to Get the Pattern
You can find the pattern in many quilt shops; you can also get it from our Polka Dot Chair shop. It is available in both PDF and printed formats.
Please make sure you are purchasing the pattern version that you want. If you want it mailed to your home, please buy the PRINTED pattern.
If you are outside of the US, you'll need to purchase it via Etsy.
Pattern Correction
As noted on our Pattern Updates page, there is a correction to the pattern.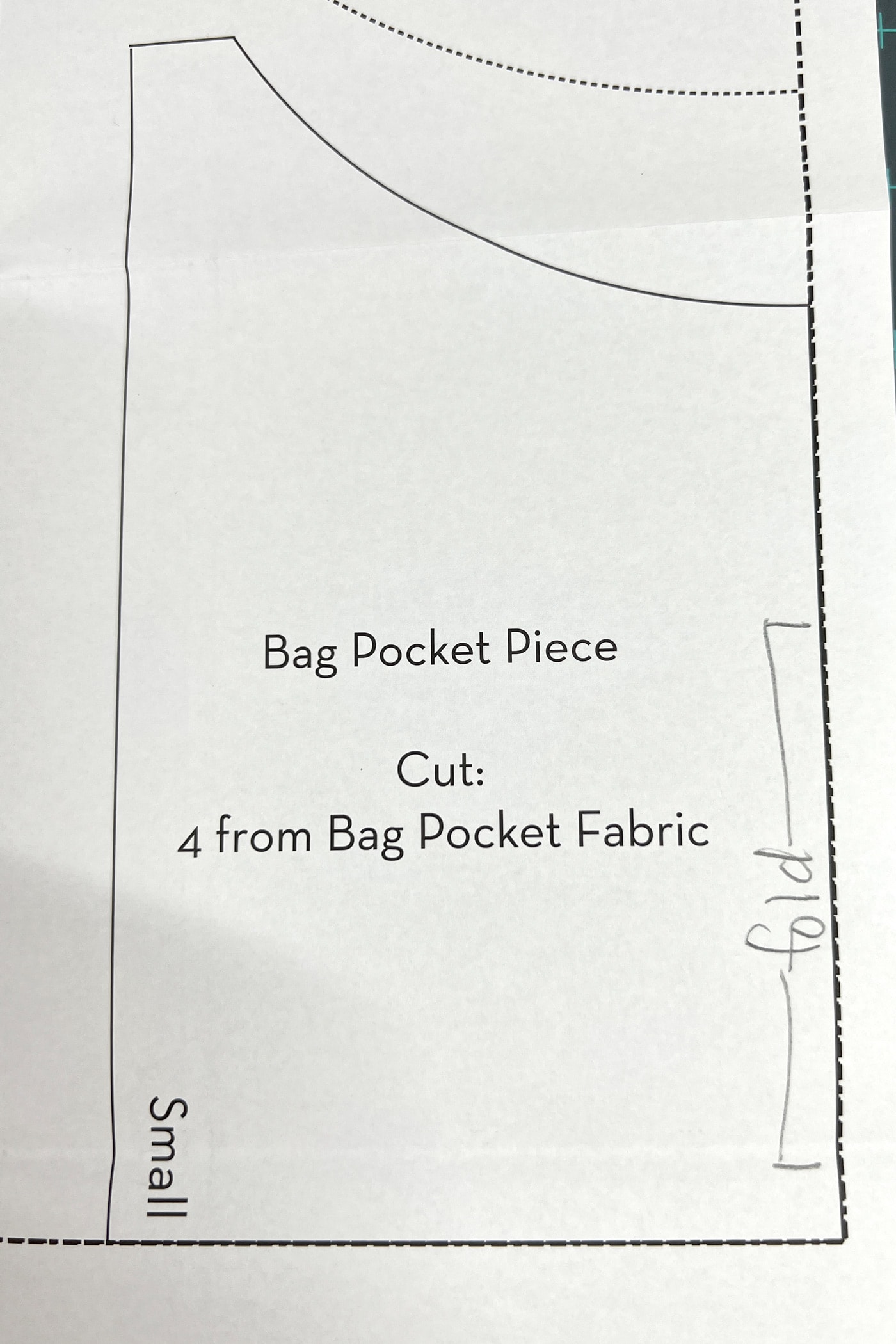 The words "cut on fold" were cut off on the pocket piece. Make sure this piece is cut on the fold of the fabric.
Materials Needed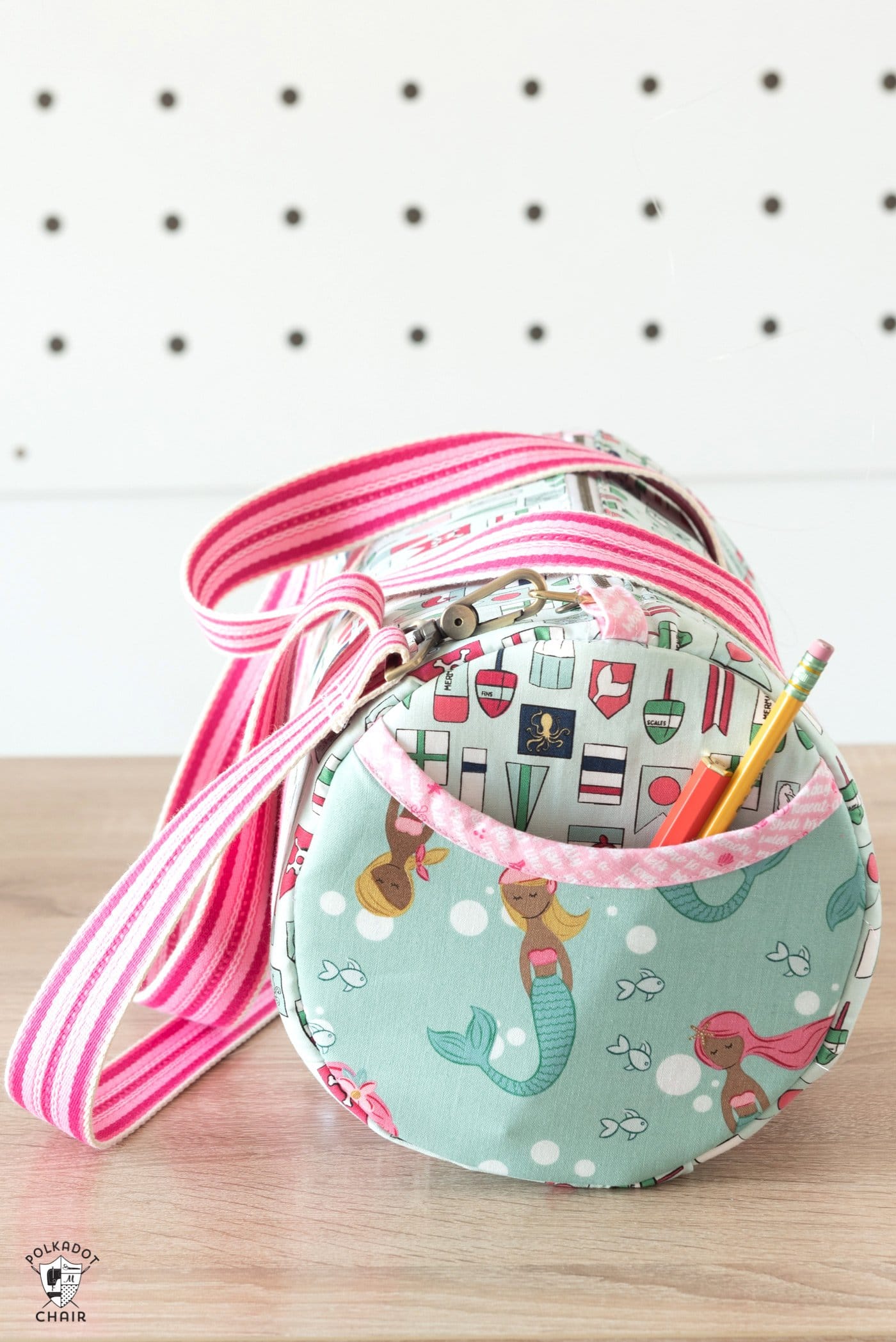 To make the duffle bag, you will need.
Bag Outside Fabric
Small: ¾ Yard
Medium: 1 Yard
Large: 1 Yard
Bag Lining Fabric
Small: ¾ Yard
Medium: 1 Yard
Large: 1 Yard
Pocket Fabric
Small: ¼ Yard
Medium: ½ Yard
Large: ½ Yard
Fabric for Bias Strips:
½ Yard or 1 Fat Quarter of Fabric
Flex Foam Interfacing – 20" wide interfacing
Small: 1 Yard
Medium: 1 ¼ Yard
Large: 2 Yards
Shape Flex Interfacing – 20" wide interfacing
Small: 1 Yard
Medium: 1 Yard
Large: 1 ½ Yards
Cotton Webbing: I recommend using between 1" – 2" wide webbing
Small: 2 ½ Yards
Medium: 3 Yards
Large: 3 ½ Yards
Optional Trim: If you'd like to add decorative trim to your cotton webbing, purchase the same amount of trim as your webbing.
Zippers:
Small: 12" Zipper
Medium: 14" Zipper
Large: 18" Zipper
For Optional Shoulder Strap:
Additional 2 Yards of Webbing
2 Swivel hooks – width of the hook should be close to the width of the canvas webbing you are using.
2 small D or O rings
Notions:
1" wide Bias Tape Maker
Fabric Safe Marking Pen
Fray Check
Large Binding Clips
Glue Stick
Tissue Paper or Non-Fusible Interfacing to trace the pattern pieces for the bag
Please let me know if you have any questions, and I look forward to sewing with you!
You May Also Like