Today I'm very excited to introduce our newest quilt pattern. The Seas the Day Quilt pattern is a simple to piece, nautical flag quilt that is pre-cut friendly!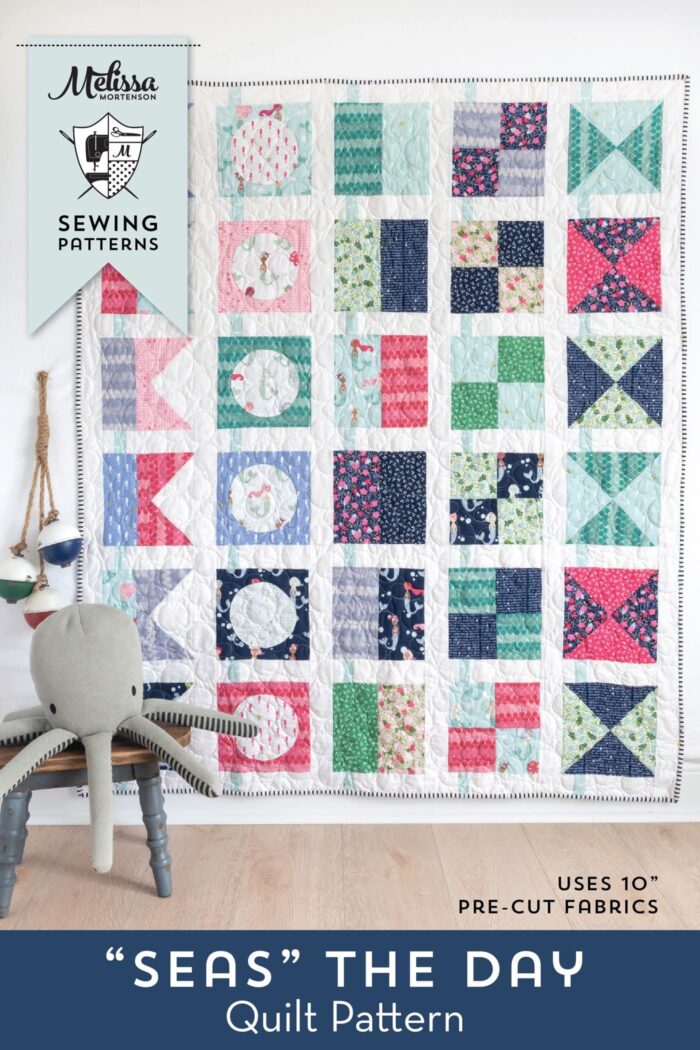 Jump to:
All summer I've been working on several new quilt patterns. I am hoping to release 3 new patterns this month. The first of these patterns is called "Seas" the Day and is my take on a nautical flag quilt. (The blocks are not exactly like nautical flags, its merely my interpretation of the flags).
Octopus in the photo purchased here.
About the Seas the Day Nautical Flag Quilt Pattern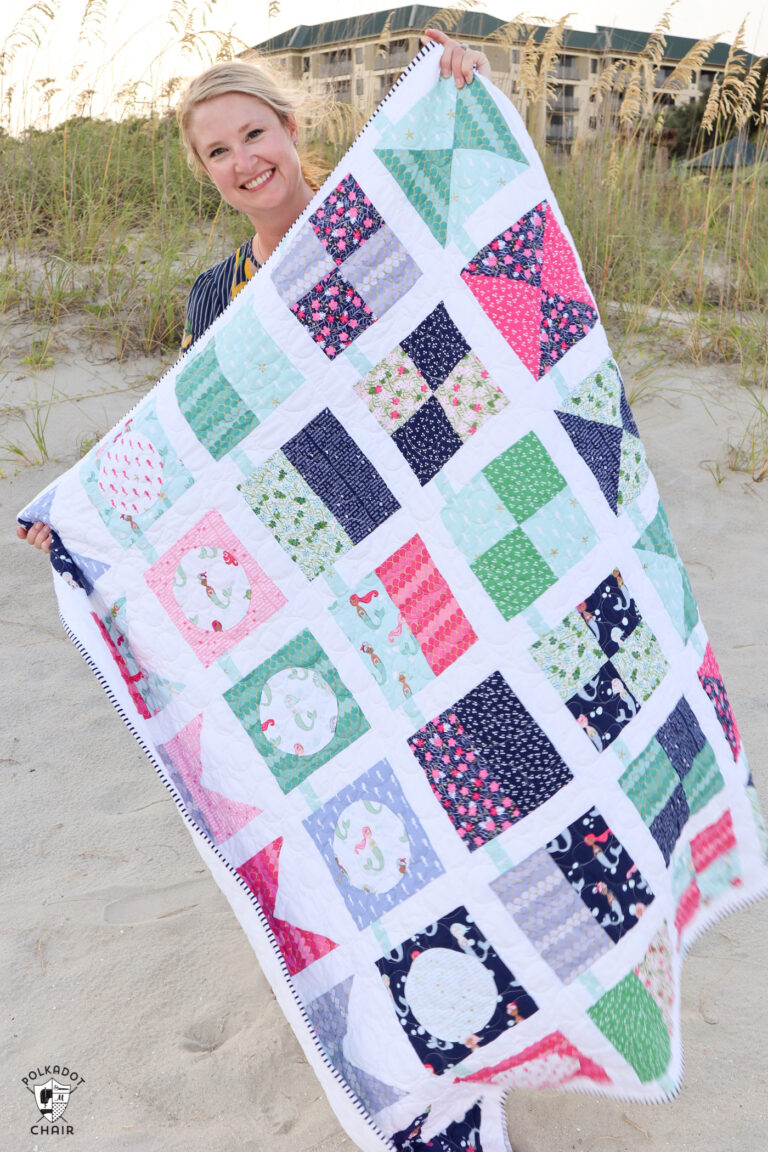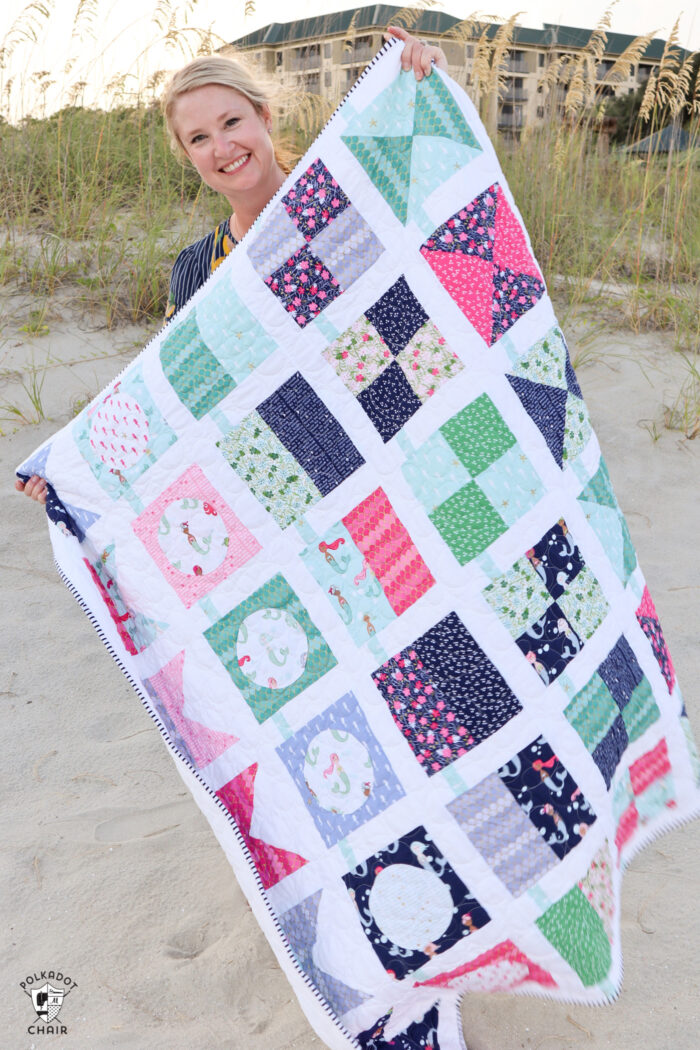 This quilt pattern is designed to feature my next fabric collection, Ahoy! Mermaids which is due to arrive in stores in January. In order to leave me enough time to get the pattern into production, I'm releasing it now as a PDF. It will be available as a printed pattern as well in the next few weeks.
I've been a fabric designer for 6 years now and I'm still working on getting the whole fabric/pattern timing right!
The quilt measures approx. 52″ x 62″ making it a great size for a lap quilt or a crib quilt.
What Makes this Quilt Pattern Unique?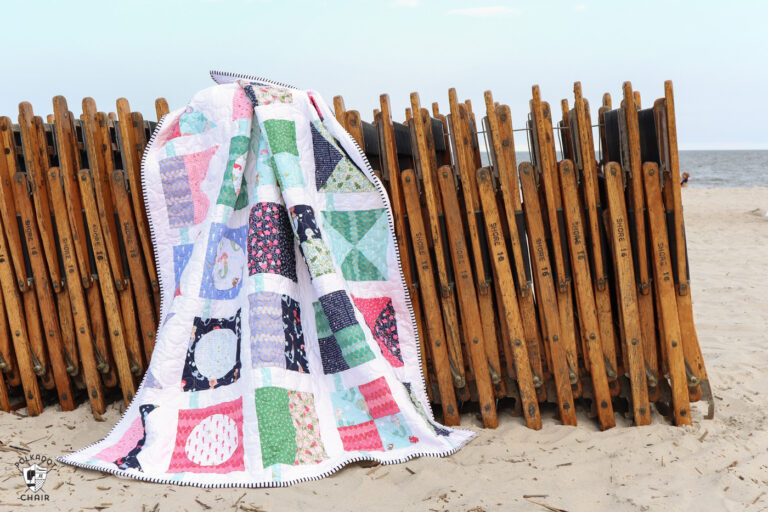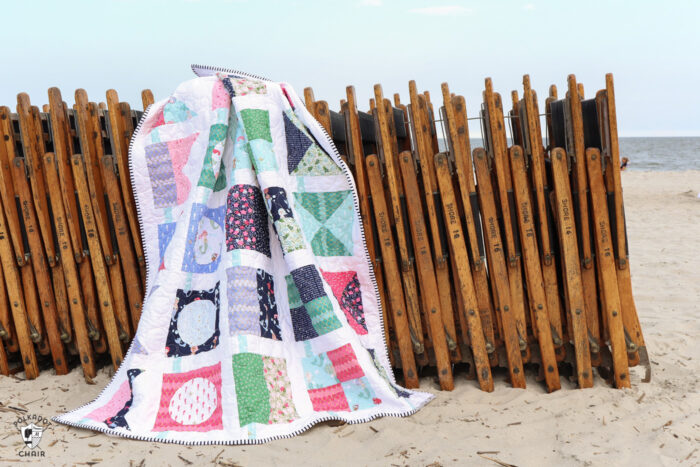 This quilt pattern is made using pre-cut fabrics. If you're not familiar with the term, a pre-cut fabric is a package of fabrics that are all pre-cut to the same size.
They are organized by fabric collection and provide you a great way to get a lot of prints of fabric for a lower cost. Since they are already cut up, it also saves you a lot of time when you're piecing your quilt.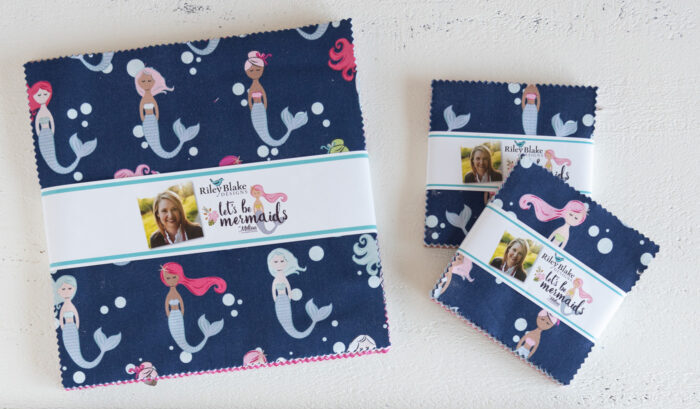 This pattern uses a 10″ stack of fabric, sometimes called a layer cake. You can also use Fat Quarters (you'll need 18). When the pattern is made from yardage, there is a lot more waste and I feel the most economical way to make it is with a precut pack.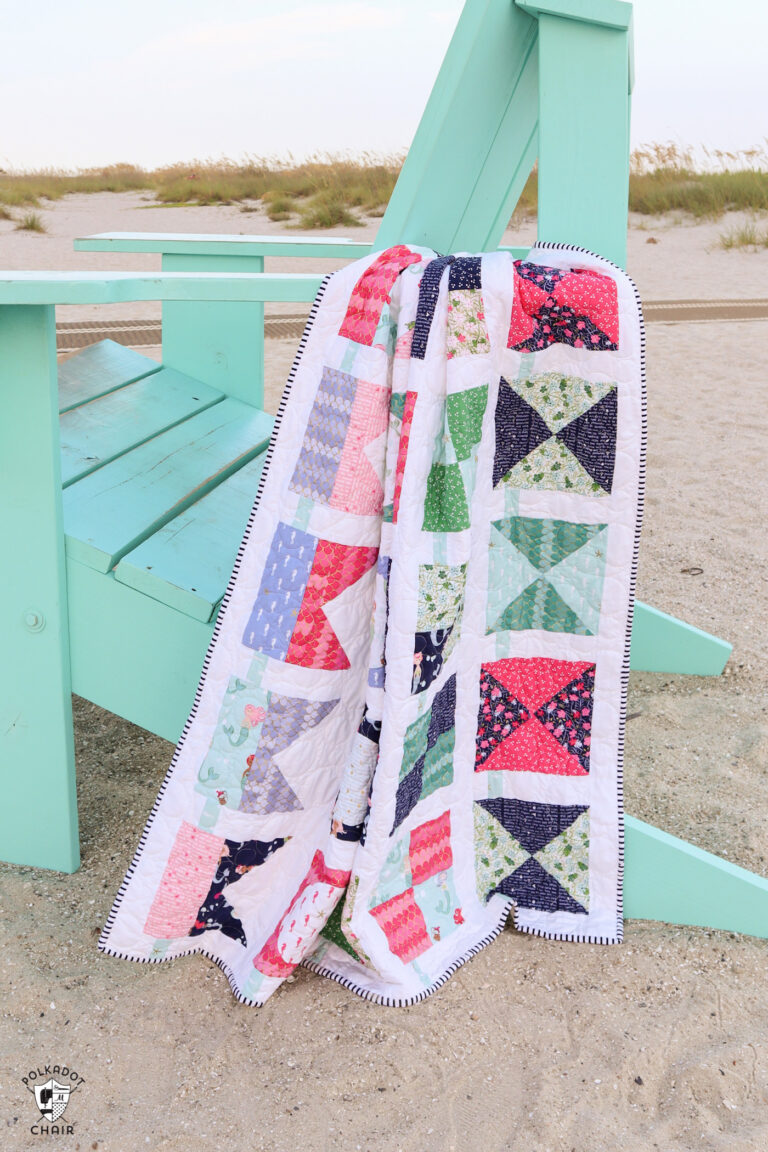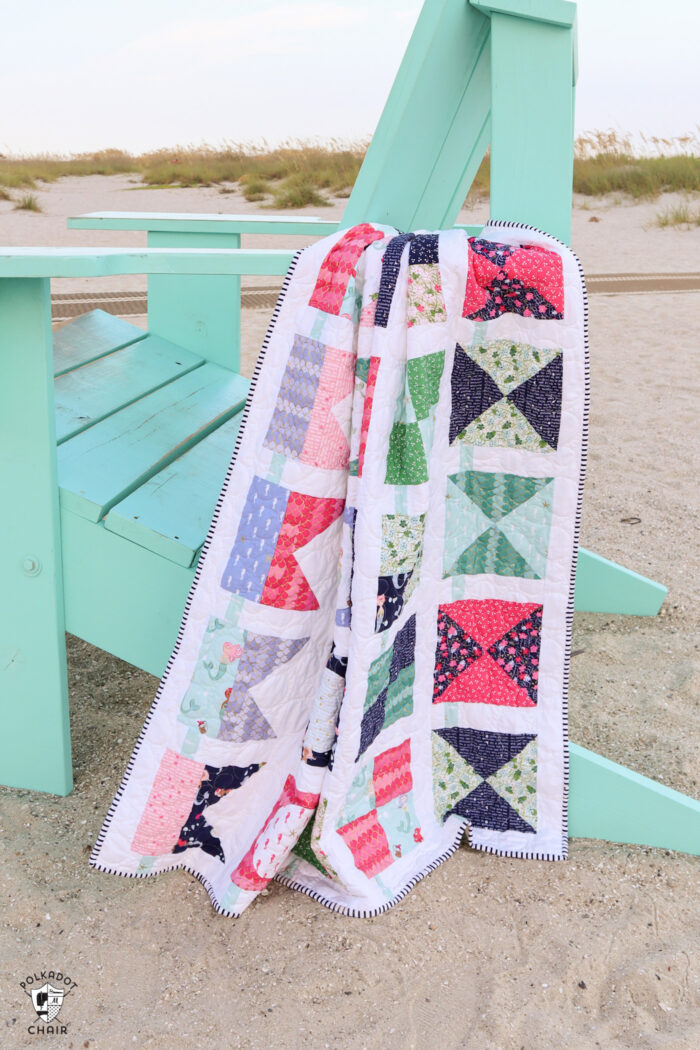 Fabric Ideas for the Quilt Pattern
I made my quilt from my Let's Be Mermaids fabric collection. You can still find it in some shops, but it's a few years old, so I thought I'd show you the quilt mocked up in another fabric line.
Here you can see it mocked up in the Pirates Tales Fabric Collection by Riley Blake. I love the contrast from the pops of black.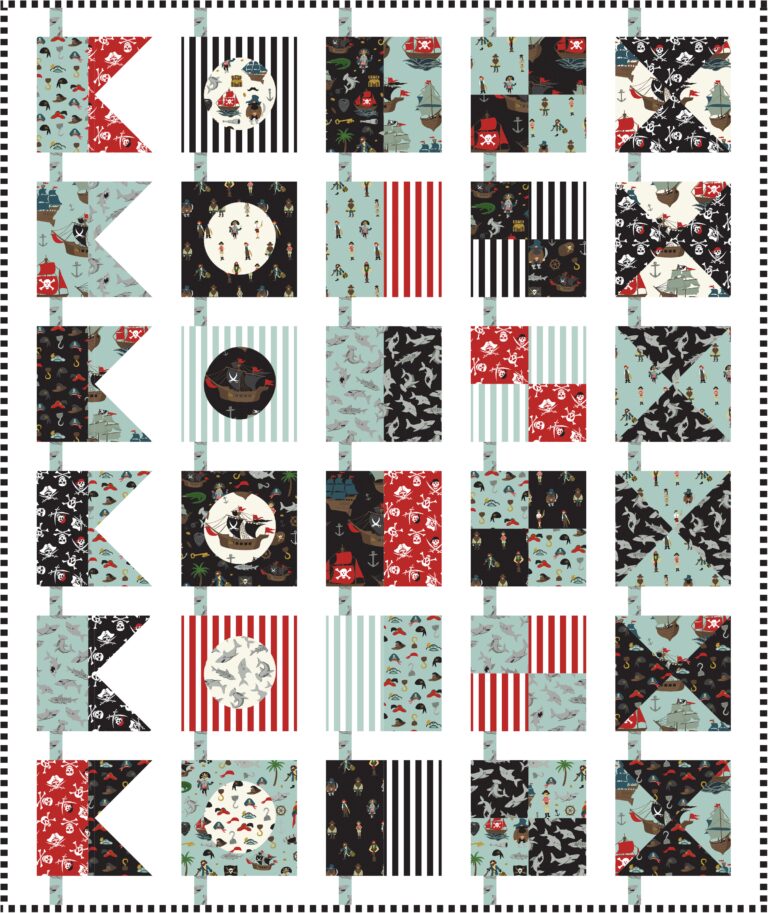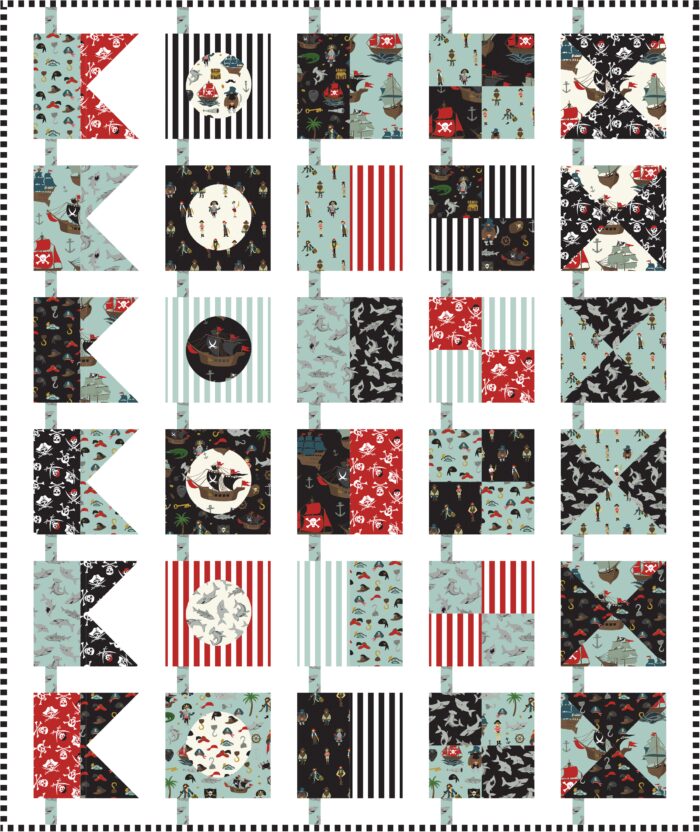 This mockup features my next mermaid fabric line, Ahoy! Mermaids.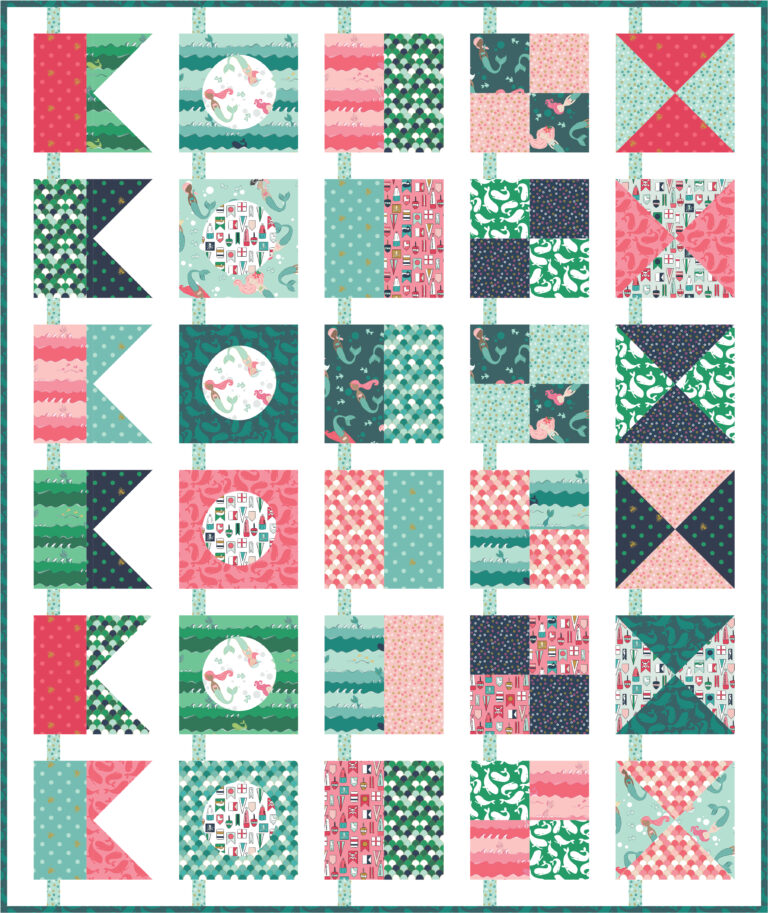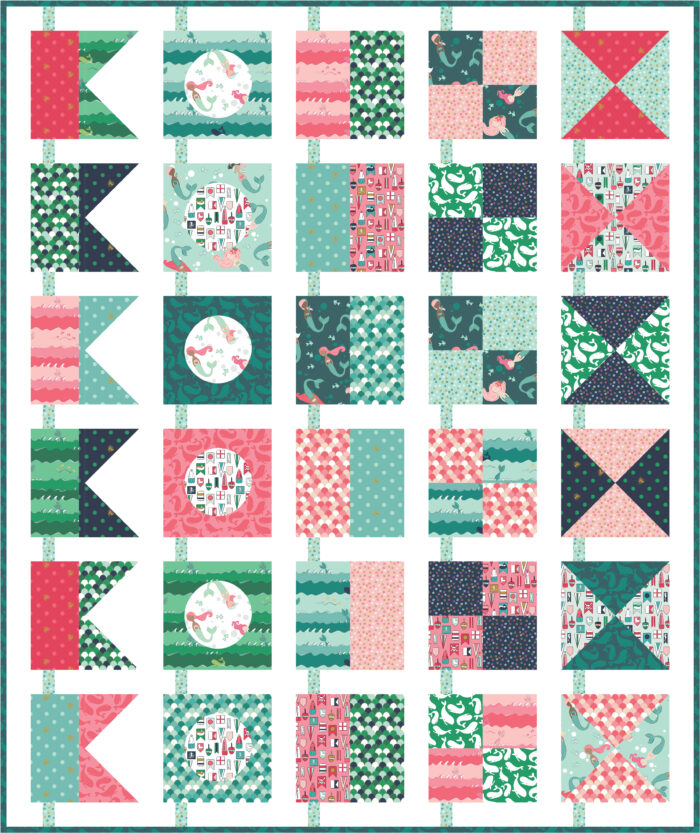 There are a lot of really cute nautical, beachy & mermaid-inspired fabrics out right now, and you should be able to find one that you love.
How to Get the Pattern – It's on Sale!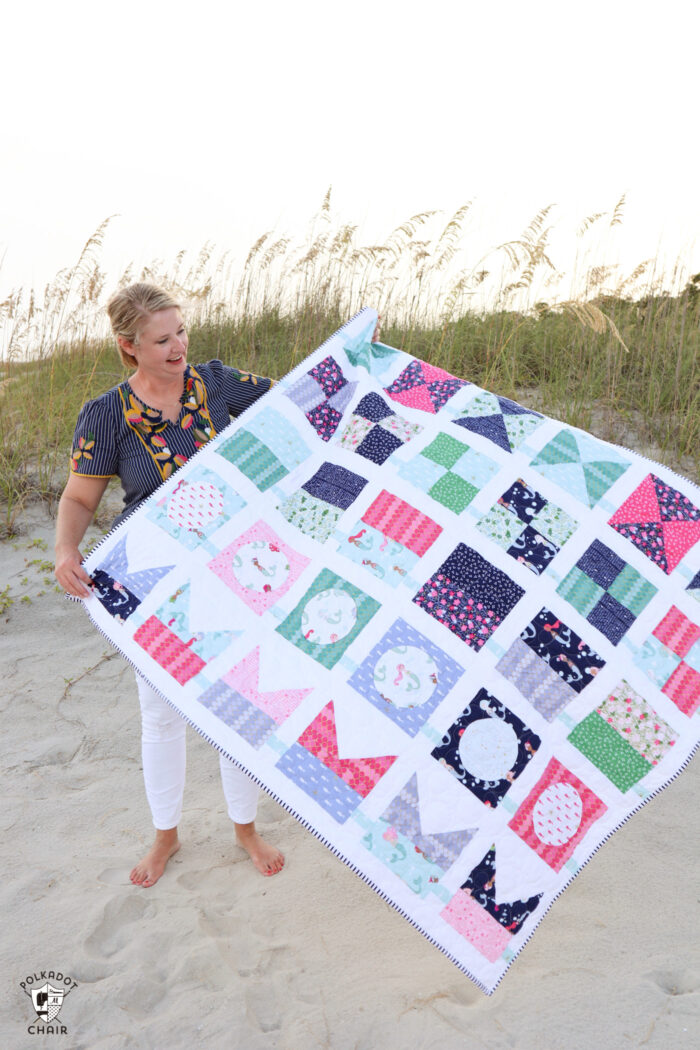 New to Quilting? Be sure to check out: