Today I have a fun softie sewing pattern for you, "Sleepy Raindrops".   These sweet little softie toys would make adorable gifts for a little one in your life. Keep reading to find out how to make them!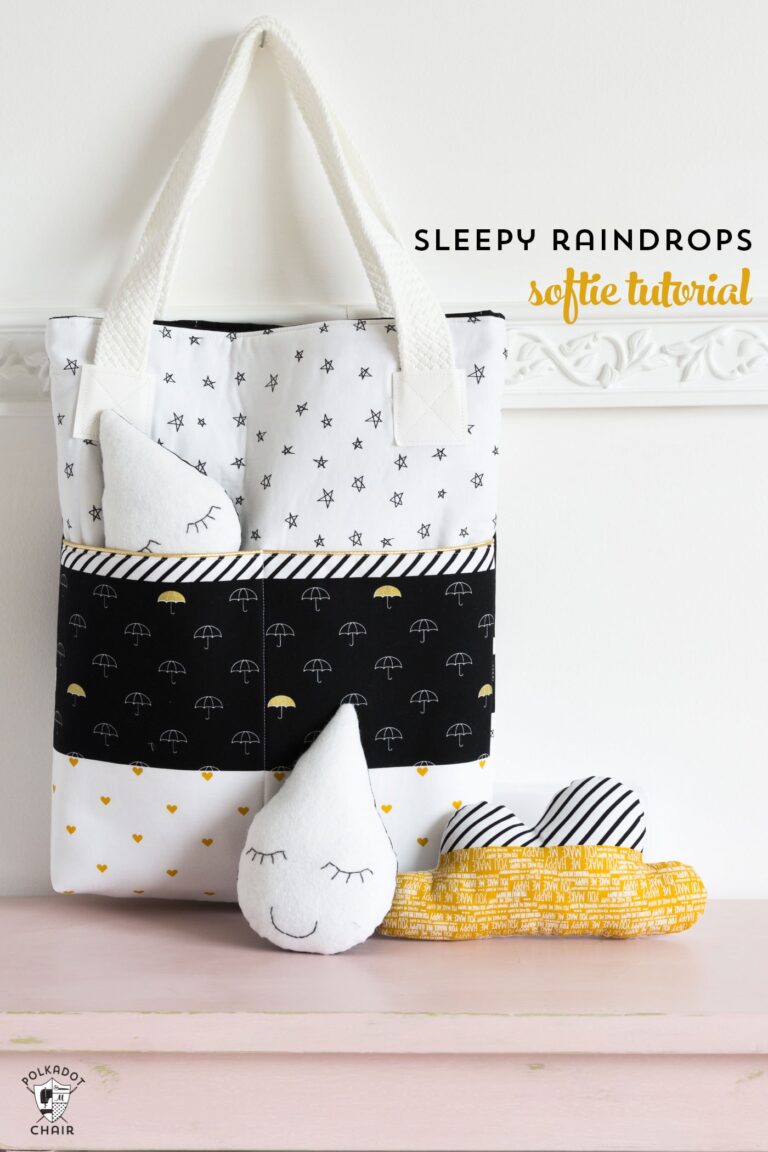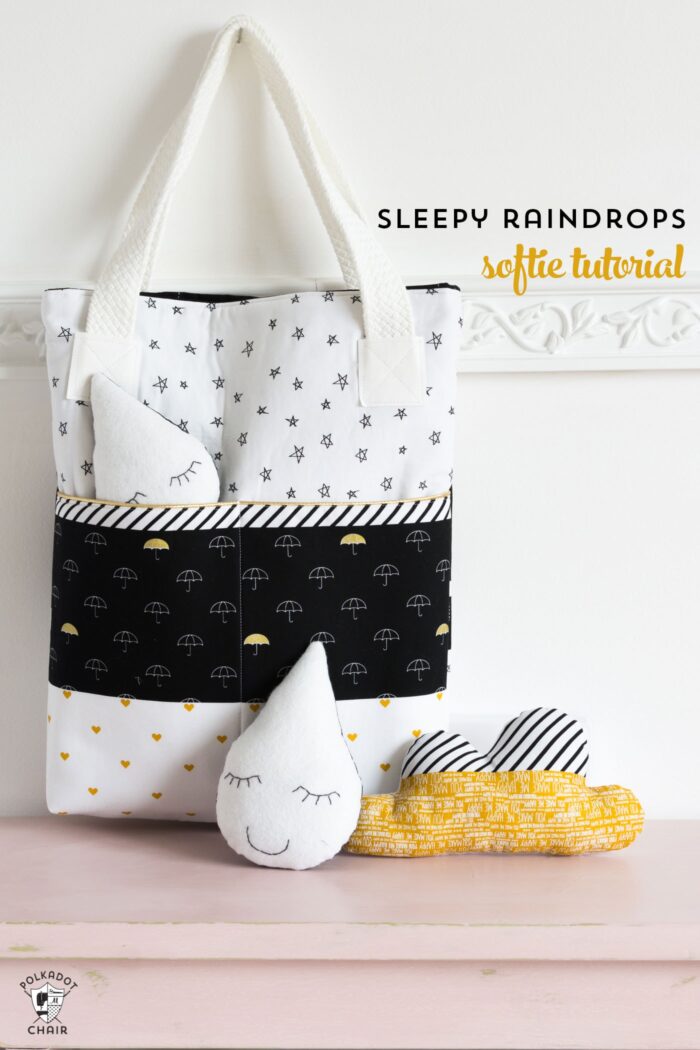 I have these two cute friends that I met over 5 years ago.  They are sisters in law, who have the same name. How did that happen you ask? They are both named Elizabeth and they married brothers.
These two creative friends live half way across the country, so I don't get to see them very often. They also happen to be very talented bloggers and fabric designers. (Hint: they are the Simple Simon & Co girls, if you haven't guessed that already).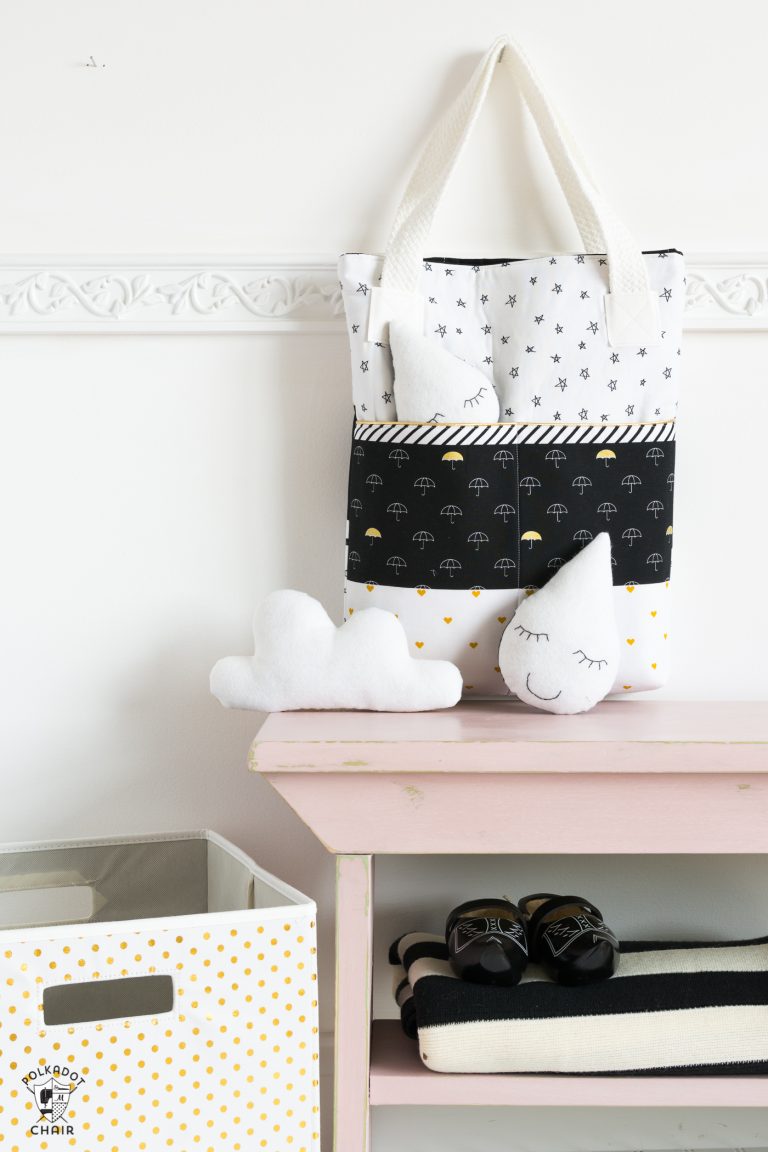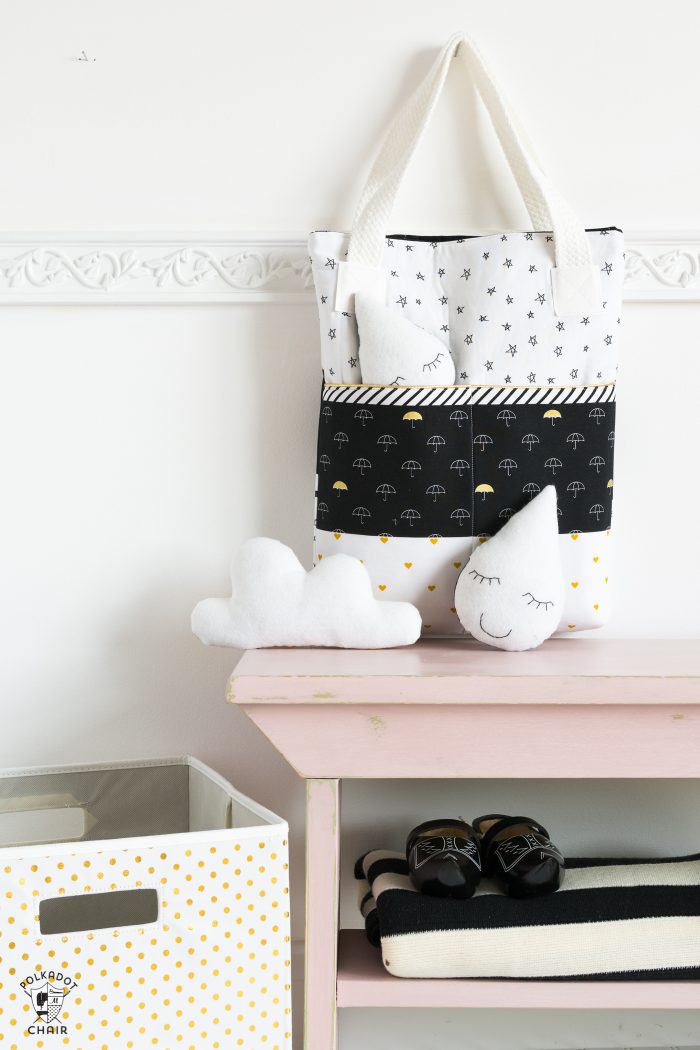 Last year when I was in Utah, I MADE them meet me for lunch one day. I'm good at forcing people to do things that I want them to like that (not really, I'm terrible at that kind of thing, but lets pretend that I am *wink*). While we were at lunch we got to talking about blogging, and sewing and kids and fabric. They told me about their new line that was due to come out later that year. It was a "modern nursery" line. Black and white with pink and gold. I thought it sounded gorgeous and the fact that they were designing it was totally genius to me.
Things have changed so much since my kids were babies, there are so many other options for "kids stuff" than there were back then. I adore the modern vibe and variety of designs that you can now find in stores. 
I was lucky enough to get my hands on some of the fabric this month and sat down and stitched up a tote bag with matching softies to fit in the pockets.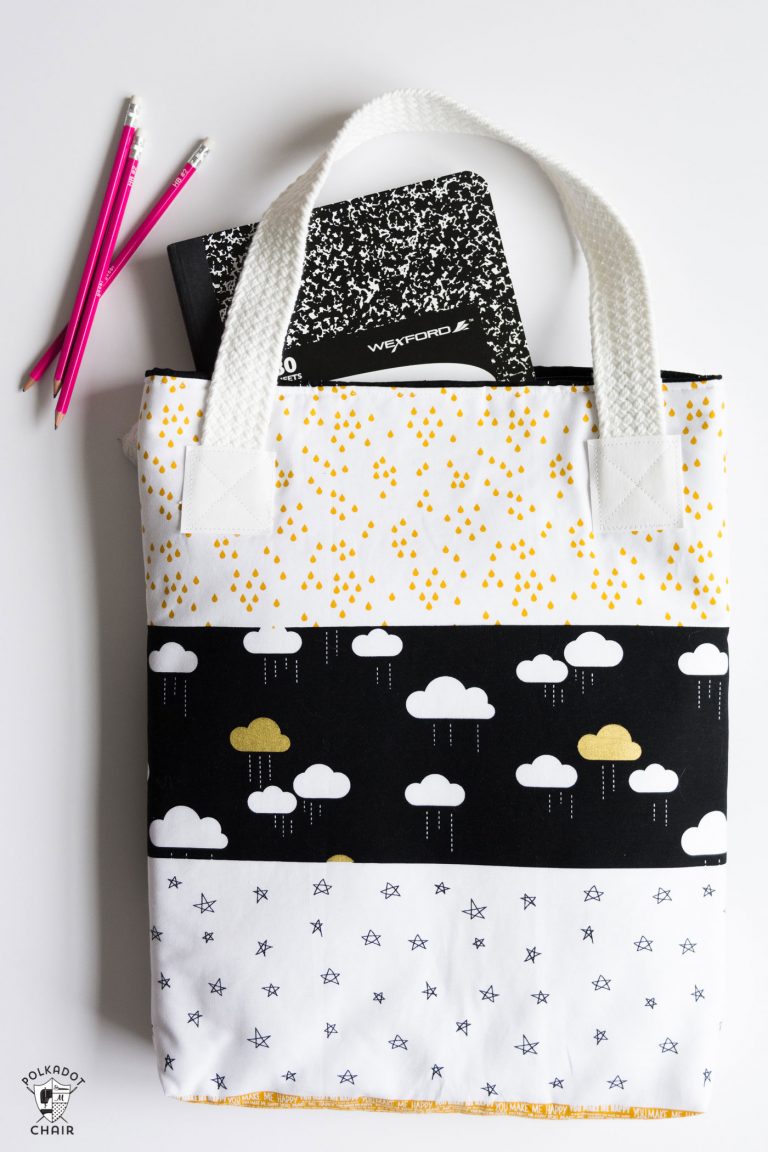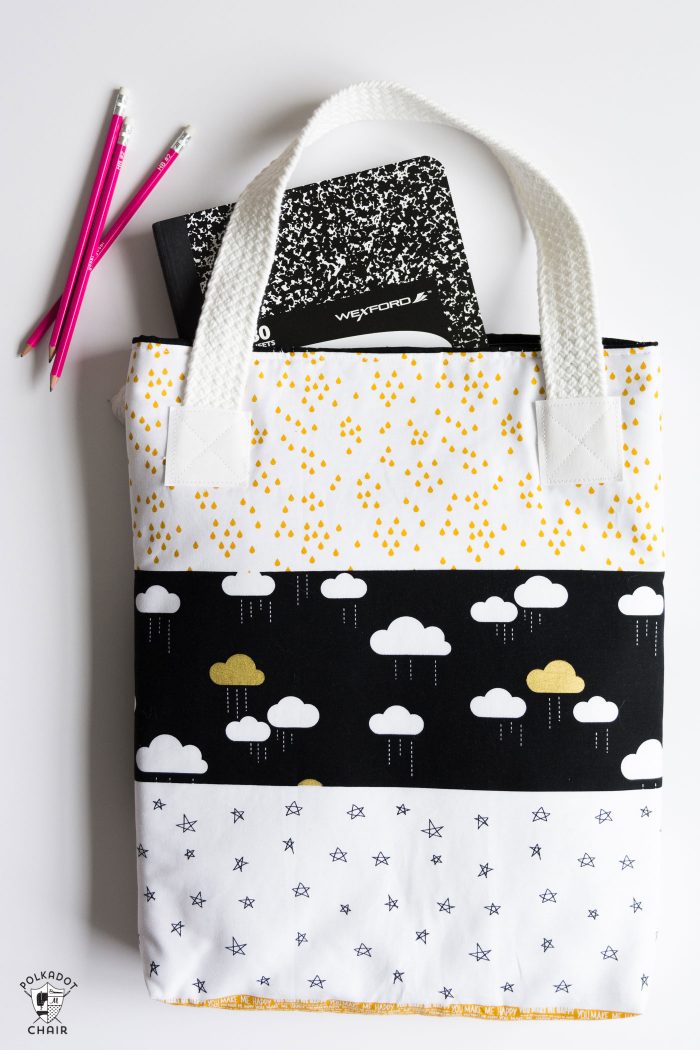 The bag in the photos is my Derby Tote bag pattern. When I designed the bag I always pictured little toys or dolls poking out of the pockets. To me it seemed like such a good bag for kids to tote with them to church or school.  I imagined it filled up with coloring books and crayons and a floppy teddy bear poking out of the top.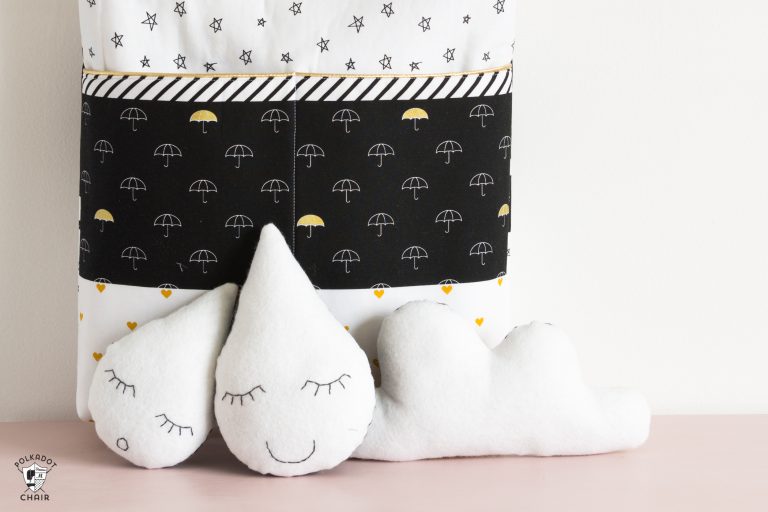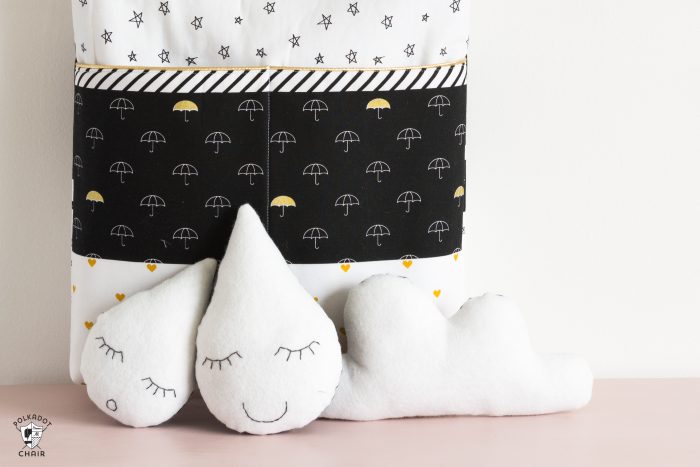 The girls at Simple Simon & Company asked me to be a part of the blog tour for their new "When Skies are Gray" fabric line. Like I mentioned before, it was designed as a "modern nursery" line. I think that it could be used for so many other things besides just nursery, but thought it would be a fun challenge to make something fit for a modern nursery.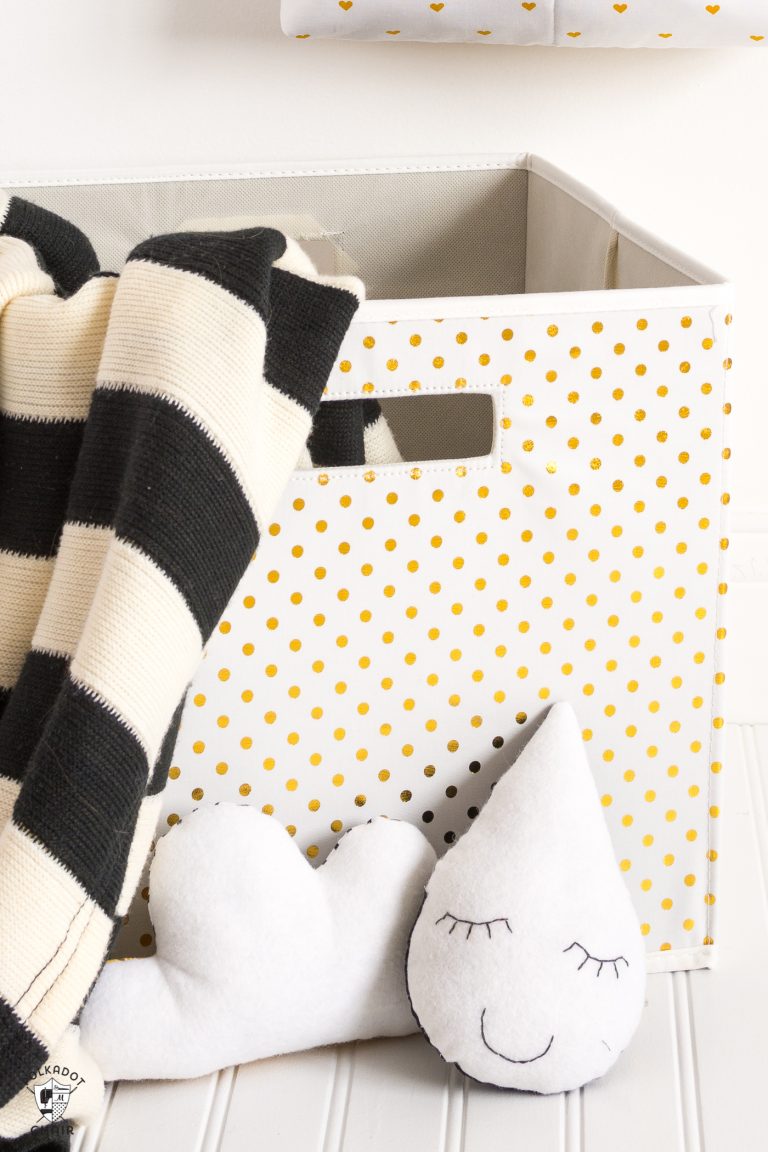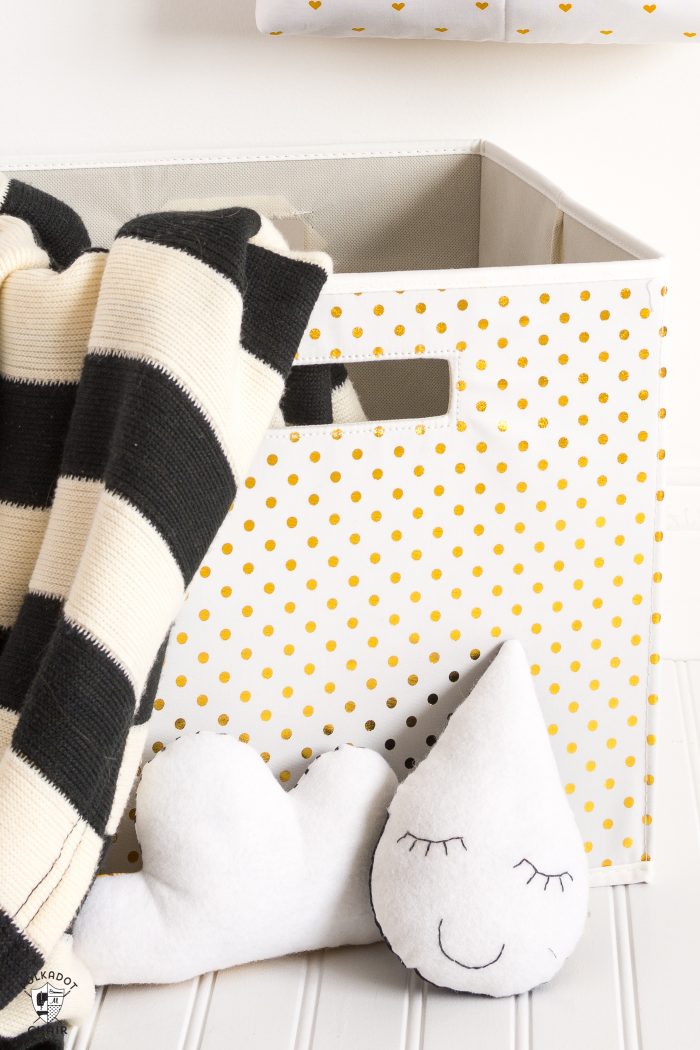 Inspired by the designs in the fabric, I decided to make a few softies to coordinate with my tote bag. I've included a free printable pattern for the raindrop and cloud softies in this post. The tote bag can be found in my shop.
These softies are just the right size to stuff into a tote bag, and feature embroidered faces.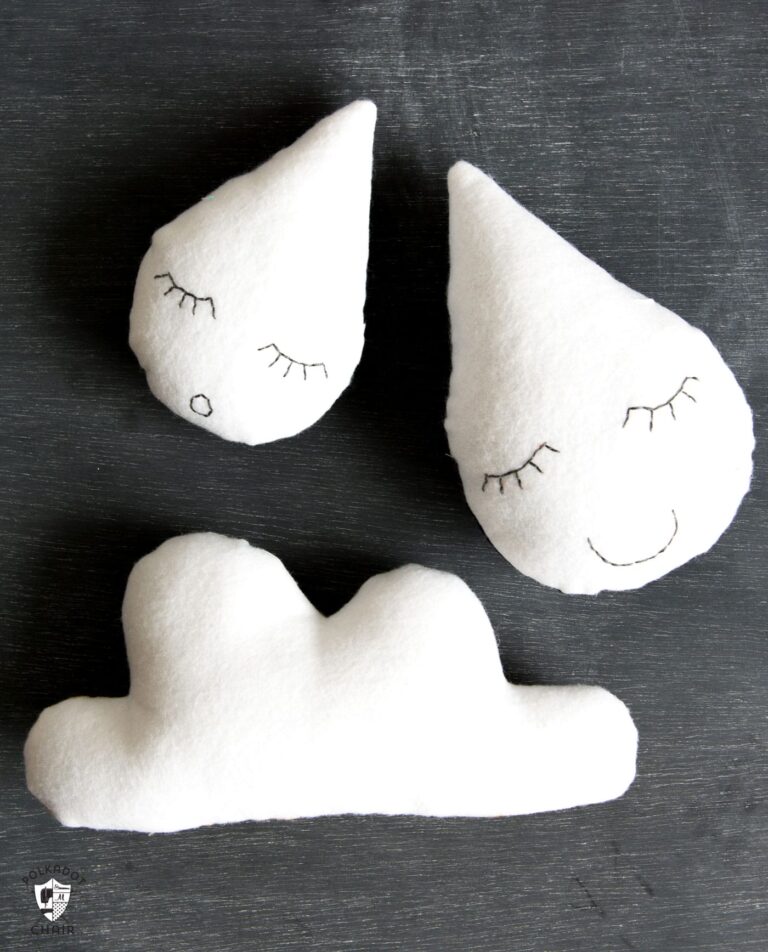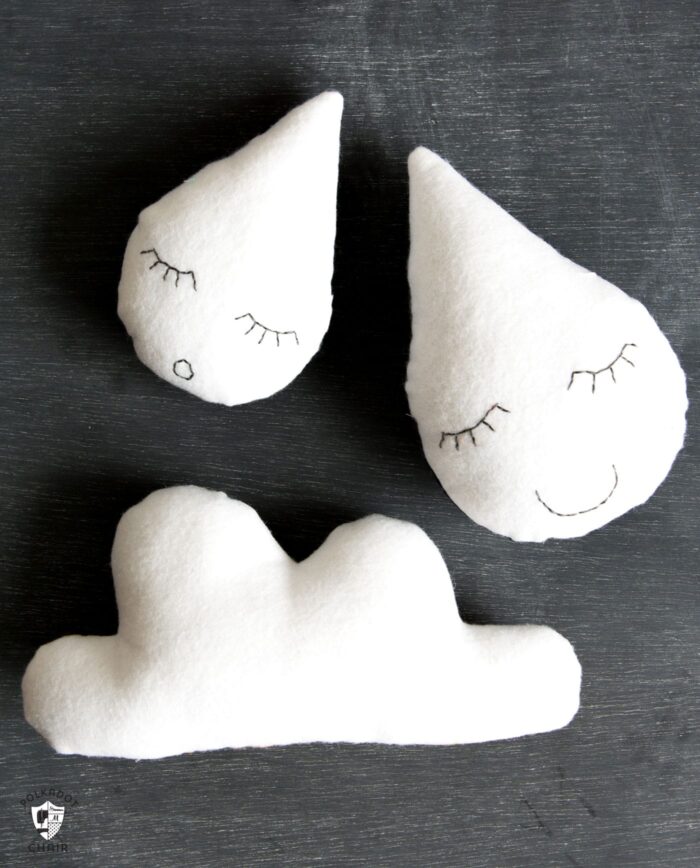 Do you want to make some?