Feeling inspired a trip to the Netherlands and all of the tulips I saw on my trip, I decided to create a wreath for my front door for Spring. Today I'm going to share with you how to make a Tulip Wreath.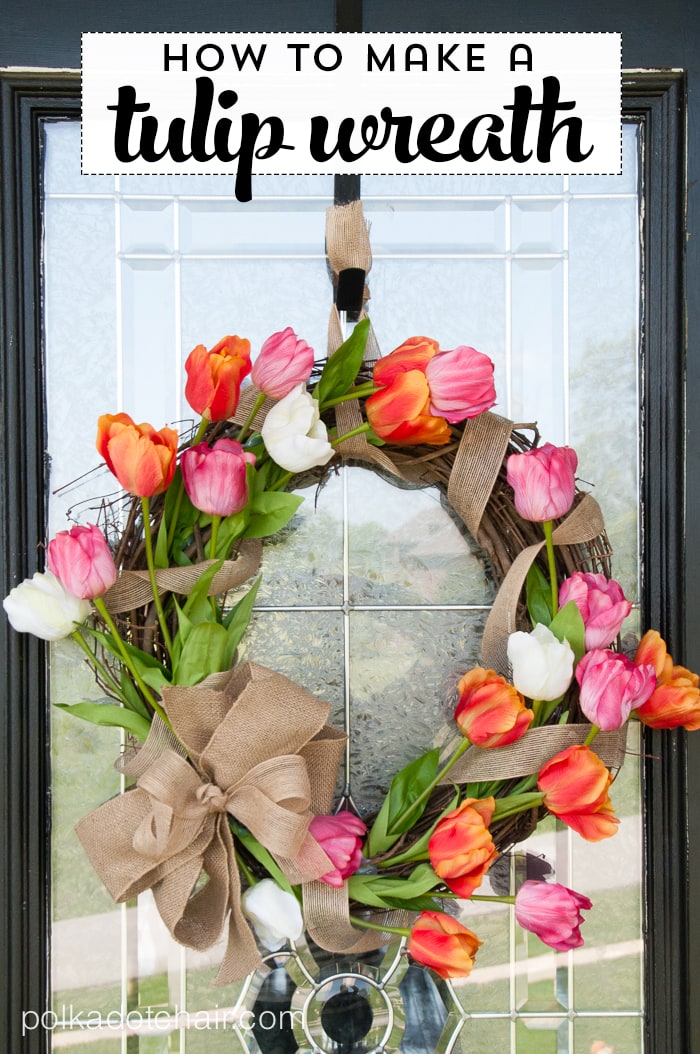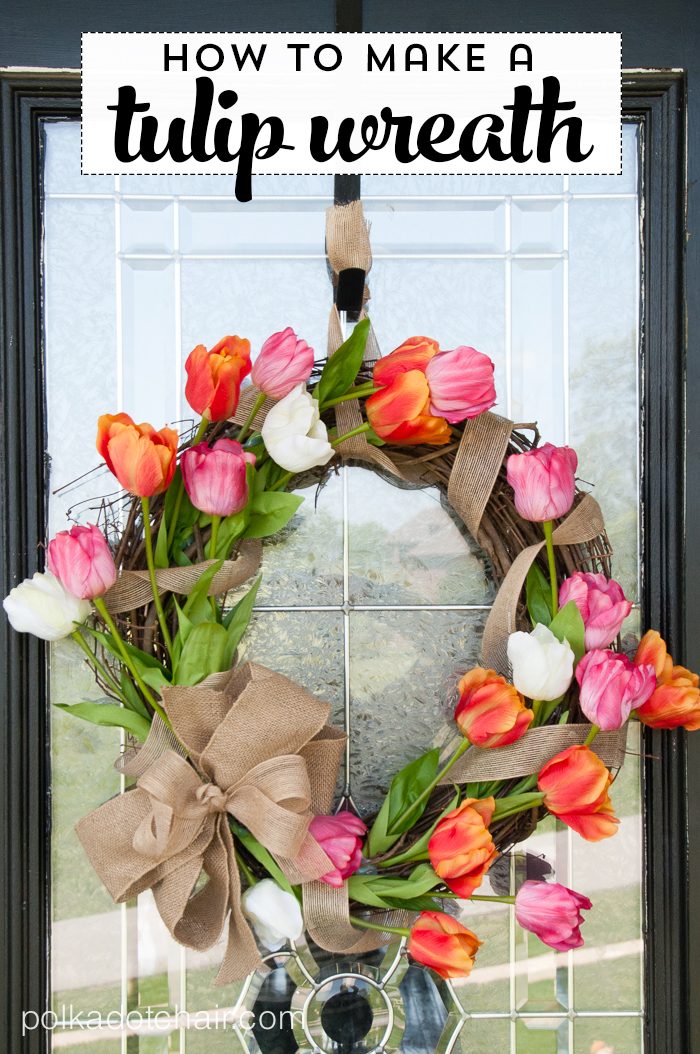 Table of Contents
Before I finish blogging about my trip to the Netherlands, I thought I'd pop in here quickly with a little Spring, "How to make a Tulip Wreath" Project.
Sadly I had to settle for fake tulips as real ones would not last more than a day, but it made for a quick and fun project.
How to Make a Tulip Wreath

Supplies
Grapevine Wreath
Approx 20 tulip stems- I found mine ½ off at a local craft store (Dee's for those of you local) watch for sales they get marked down frequently.
Wire cutters
Burlap ribbon in 2 widths (3″ and 1″)
Floral wire
Hot glue
How to Make a Wreath Bow out of Burlap Ribbon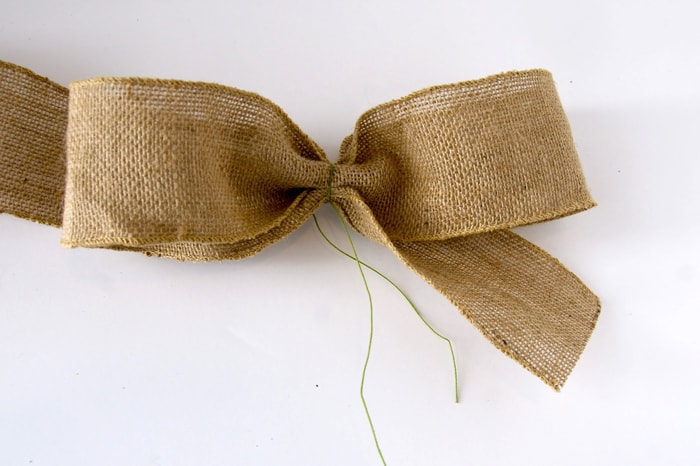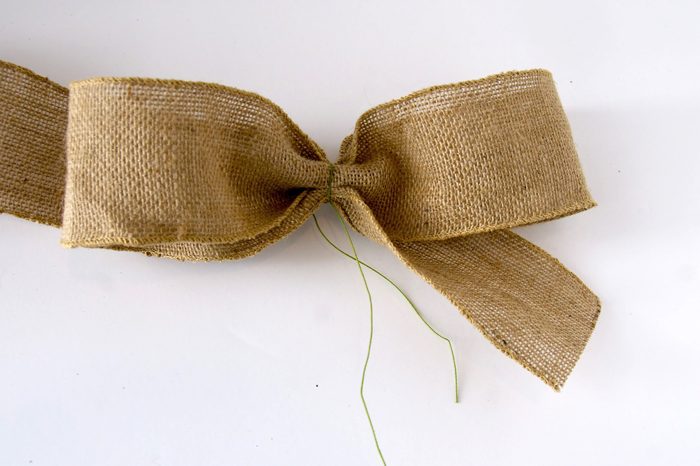 I think it's easiest to begin by making the bow, then attaching it and arranging the flowers around it.
To make the bow, fold the ribbon over itself twice. Then using floral wire pinch the middle to give it some shape. Repeat this step again, so that you have a ribbon with 4 loops.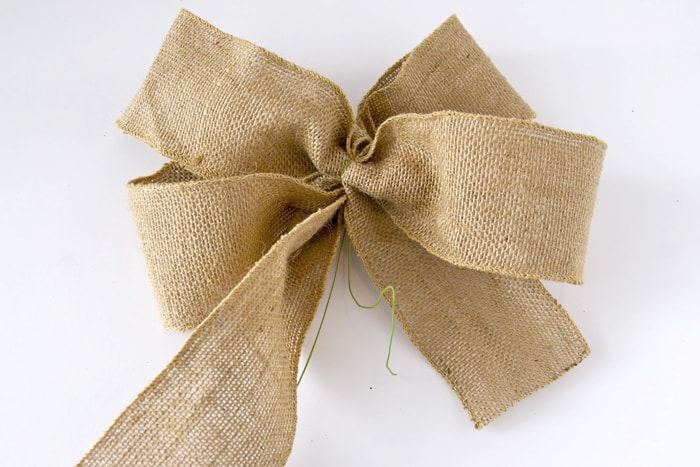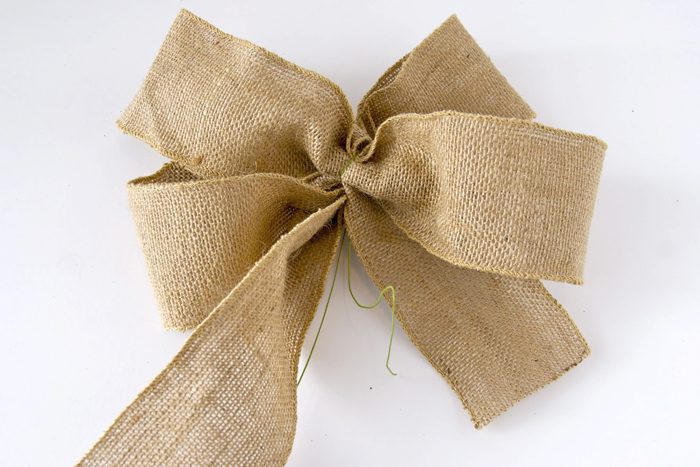 Do the same thing for the 1″ wide ribbon. Attach the smaller bow to the top of the larger bow.
Place the completed bow onto the wreath using floral wire. Don't glue it down yet.
How to add Tulips to a Grapevine Wreath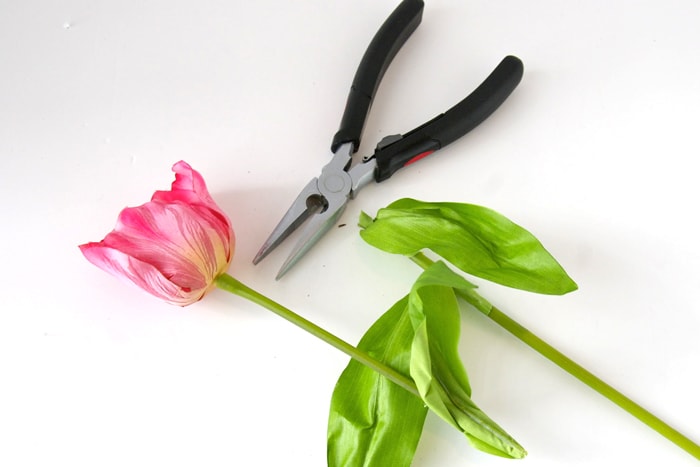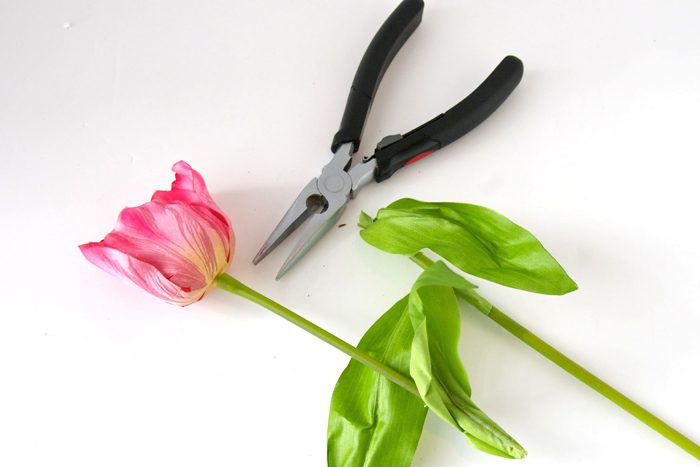 Using wire cutters, cut a few tulips stems down.  I cut mine all to varying lengths. Just cut a few at a time, place them on the wreath, then cut a few more.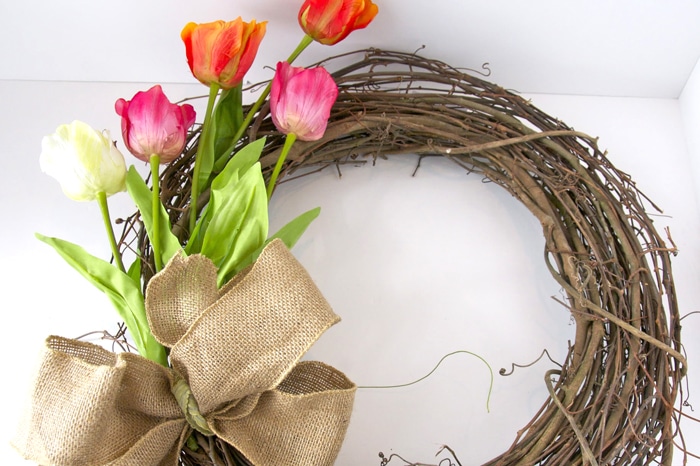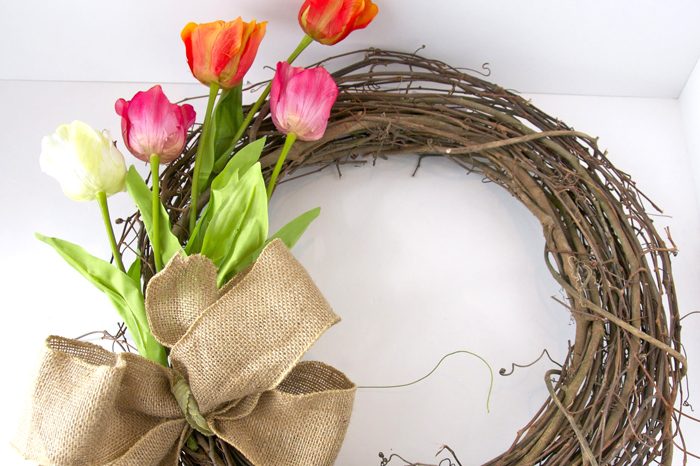 Attach a few of the tulips to the grapevine wreath using hot glue. Begin by clustering them around the bow. Tuck them under the bow and glue in place. Leave the leaves on a few of the tulip stems.
Move around the wreath gluing on tulips as you go.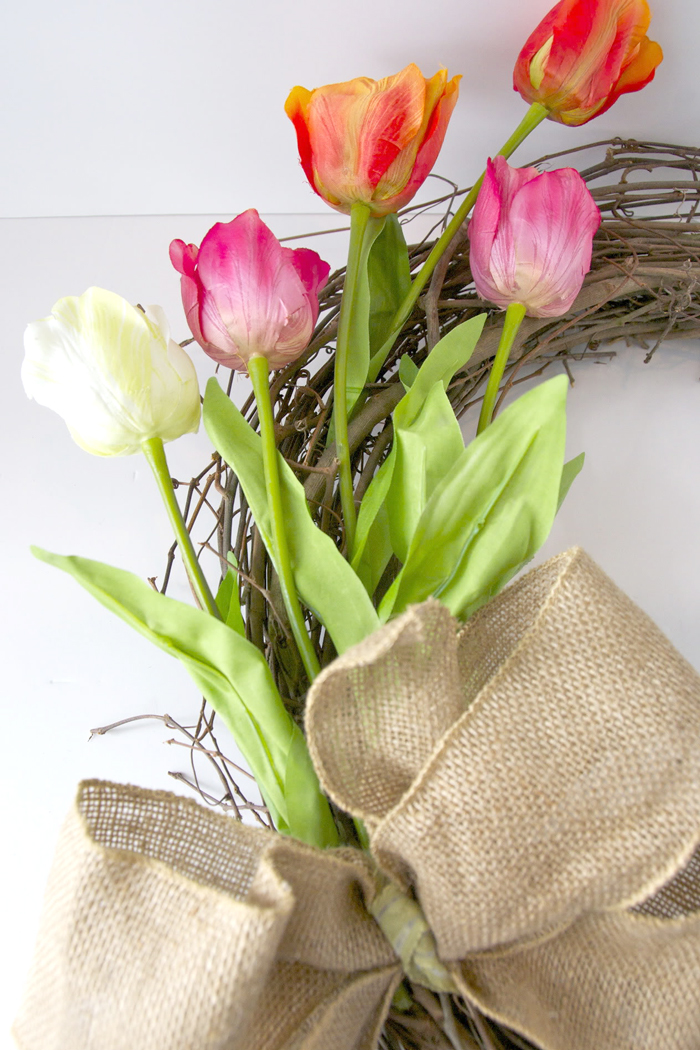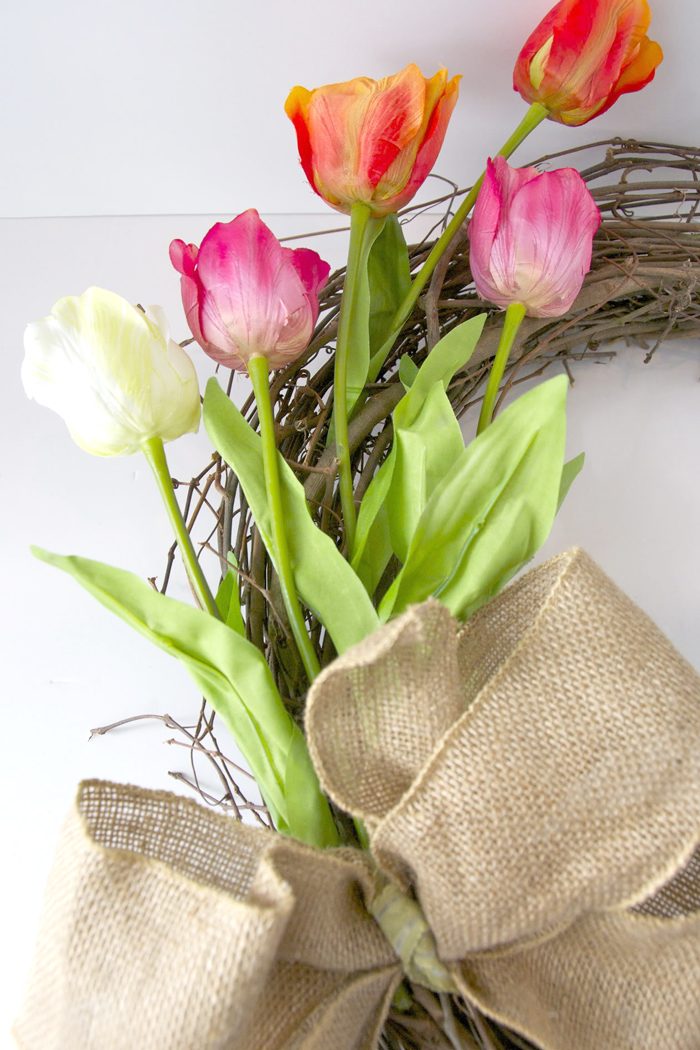 After you've placed about 8 tulips, start placing tulips on the other side of the bow and working in the opposite direction. Place about 8 more tulips.
Finishing
With your remaining tulips, fill in the gaps in the wreath. When you have the wreath looking like you want, hot glue all of the tulips down again (the stems will be poking into the grapevine wreath and should glue down easily).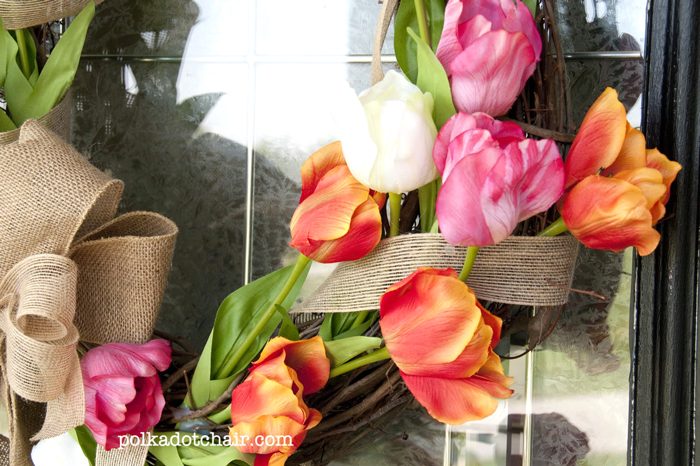 To complete the wreath, take some of your 1″ wide burlap ribbon and loosely wrap it around the wreath, tucking the ends into the bow.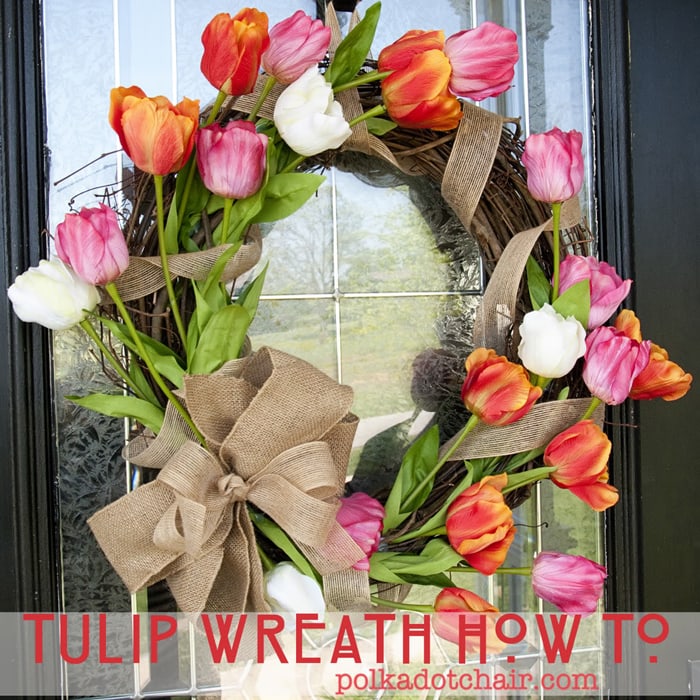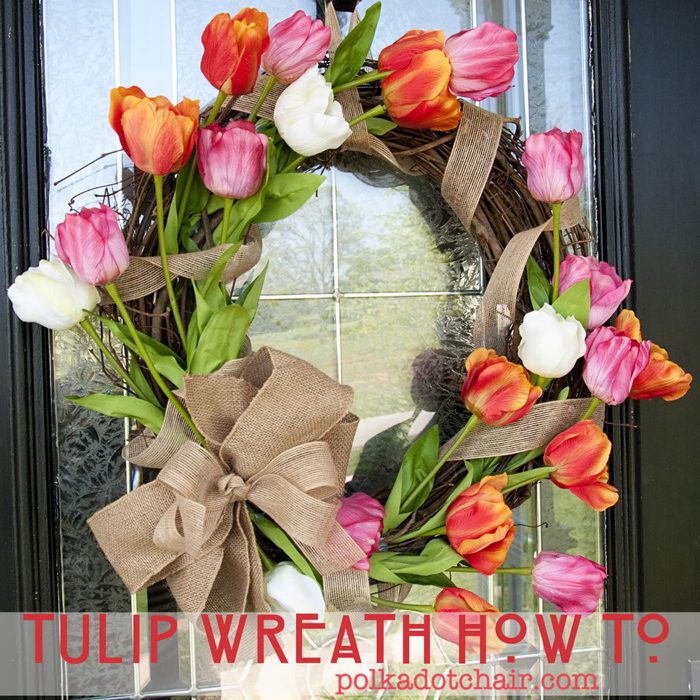 You May Also Like:
Visiting the Netherlands with Kids