Are you ready for block 15 in the Riley Blake Block Challenge!? This week's quilt block, Summer Picnic, is a summery, bright, plaid-inspired quilt block designed by Christopher Thompson.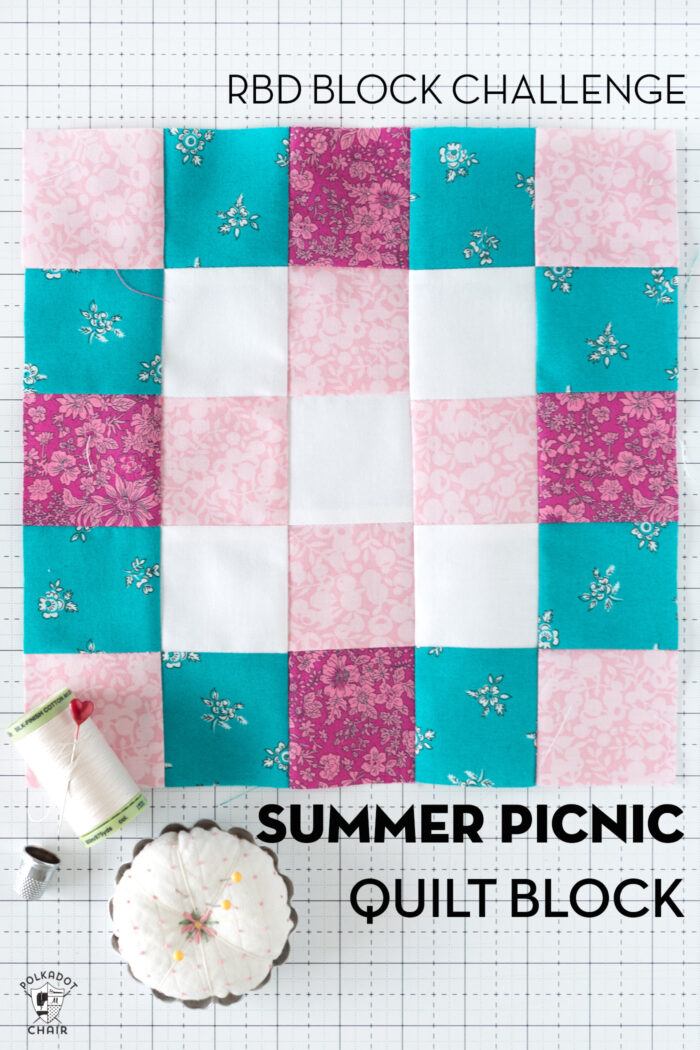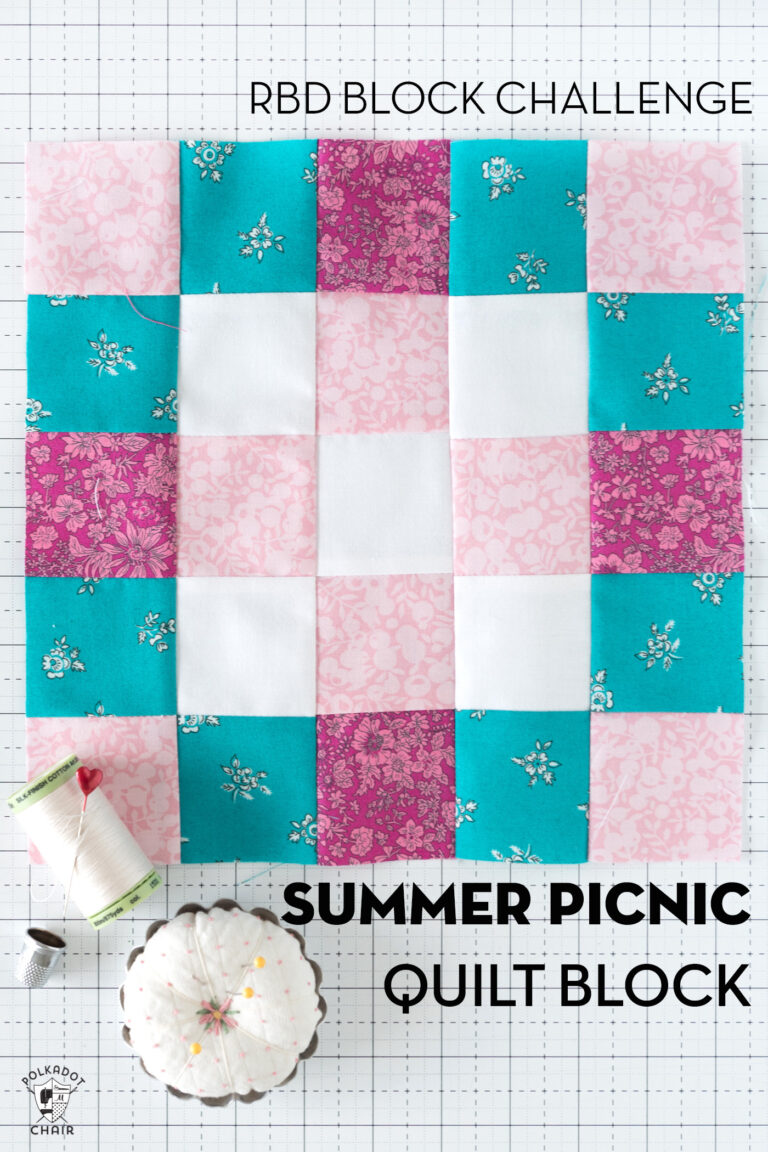 We are nearing the end of the Riley Blake Quilt block challenge! I am nearly all caught up with my quilt blocks. What about you guys? I still need to create my "I heart quilting" block from last week, but I should be able to carve a bit of time for it this weekend.
Table of Contents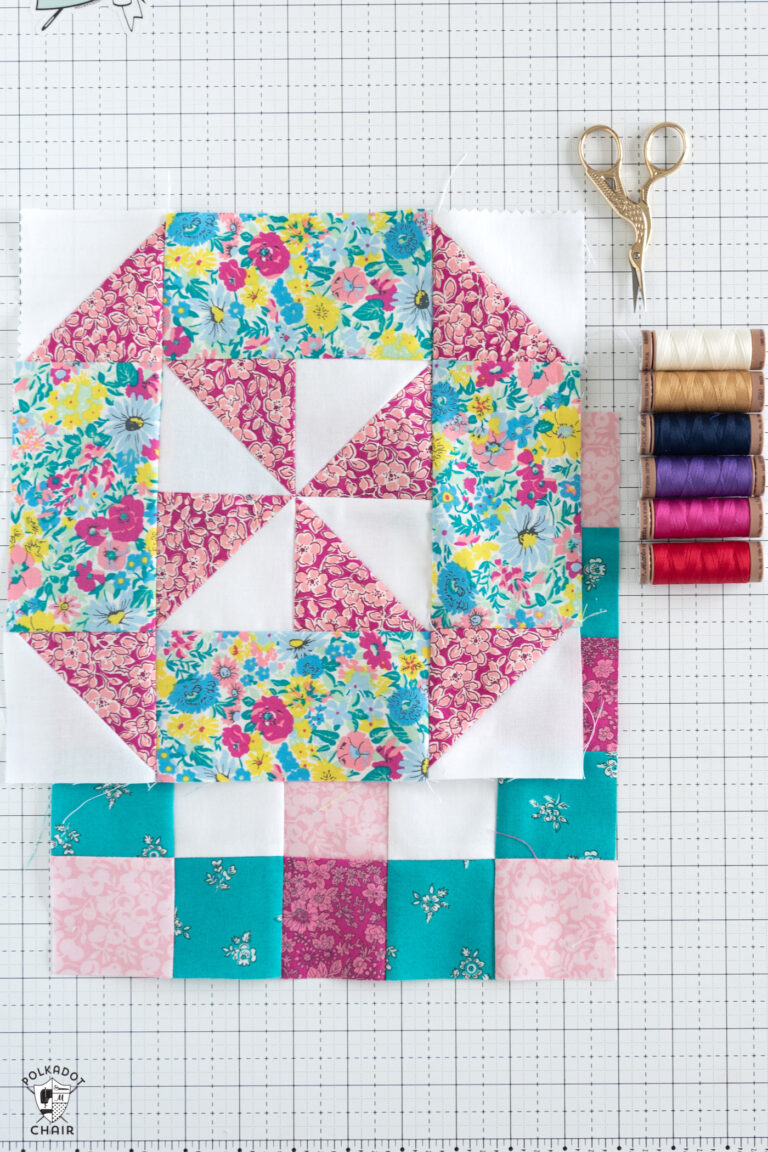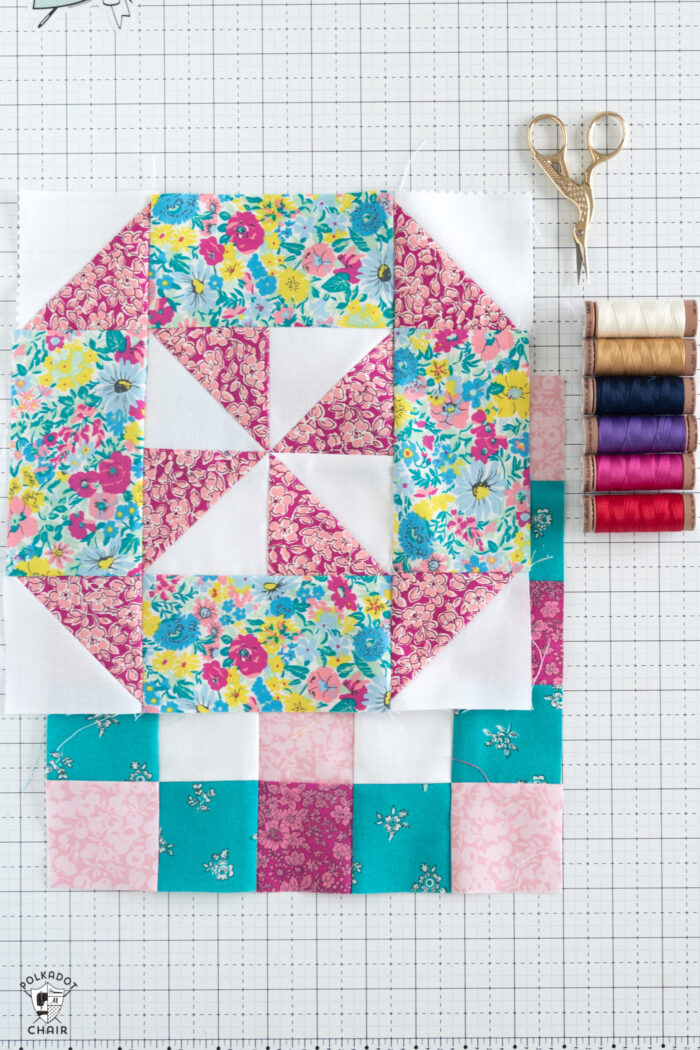 This week's block is designed by Christopher Thompson of the Tattooed Quilter.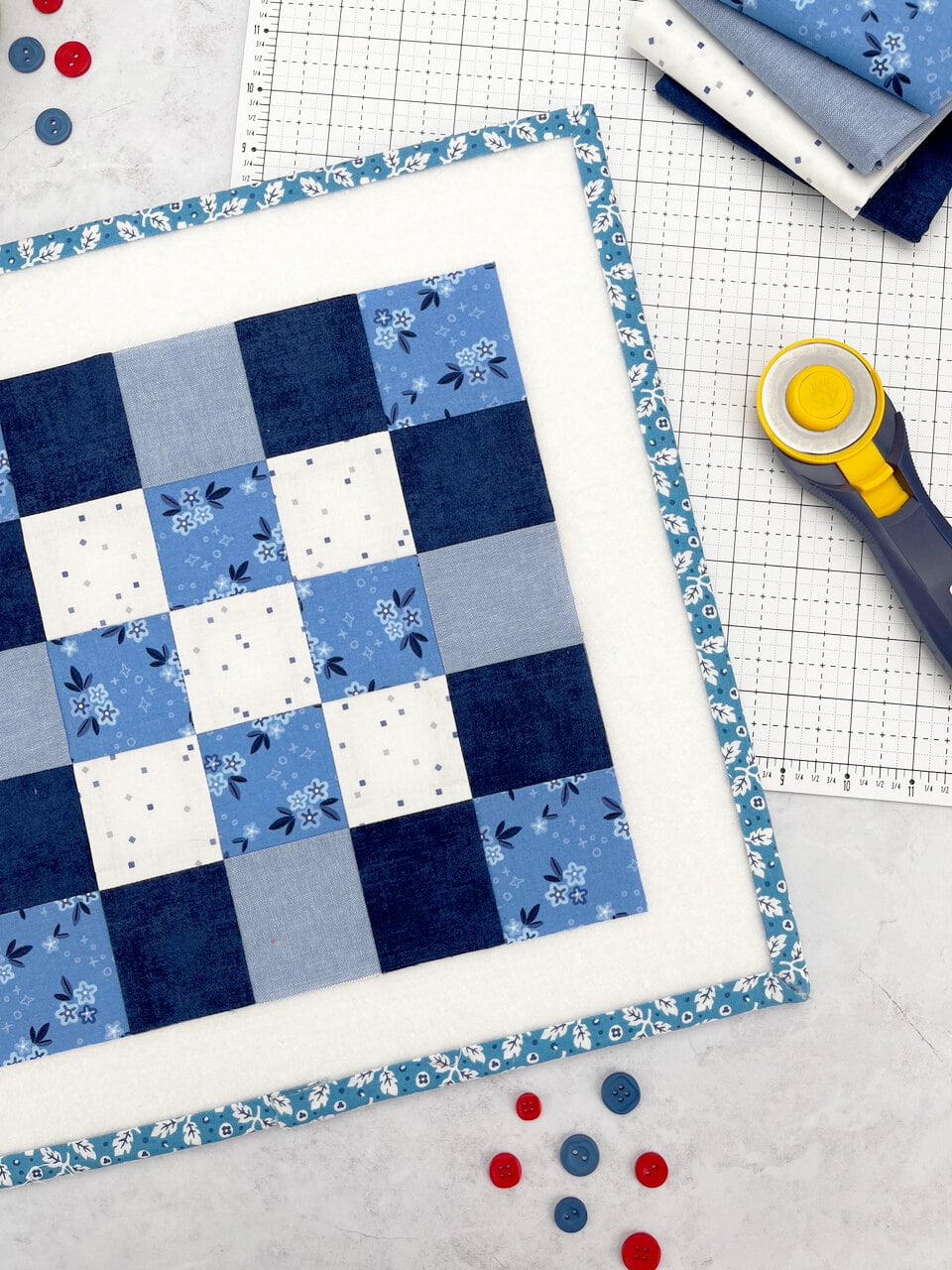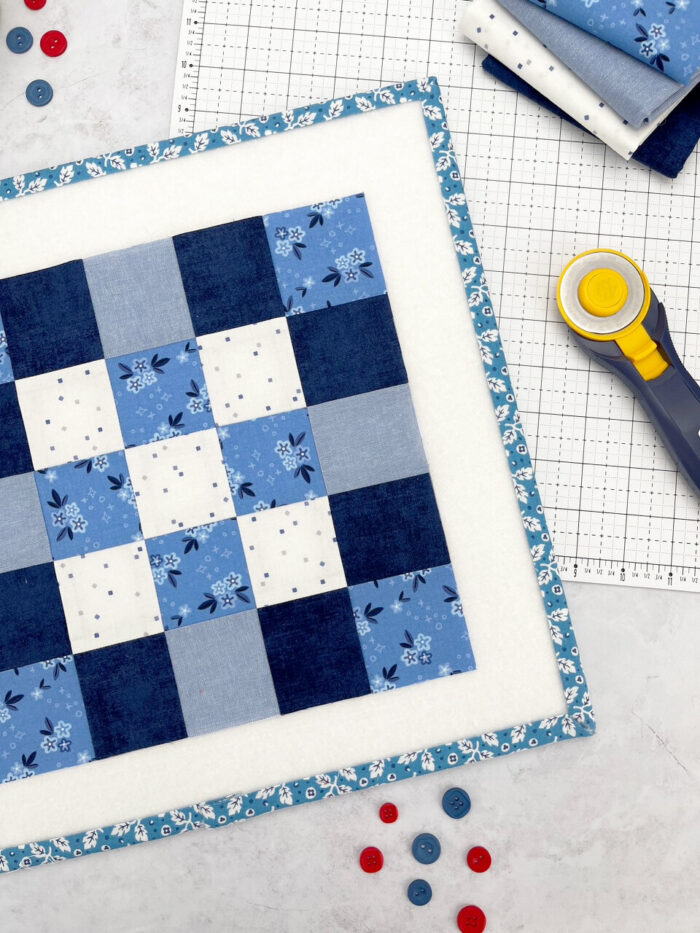 Christopher said, "I remember my grandmother's vintage gingham tablecloths fondly. They were beautifully faded, soft and well-loved. A staple for family bbqs and reunions, my block, Summer Picnic has that gingham tablecloth vibe. Perhaps one of the easiest blocks in the challenge, my block allows you to brush up on your cutting and seam nesting skills. Enjoy!"
I adore the clever fabric placement on this block. It might seem like just a simple 5 by 5 grid at first, but I love how you can create a plaid effect when you are intentional with your fabric choices.
The trick with this block is to use both light and dark fabrics to create the contrast.
Fabric Choice Suggestions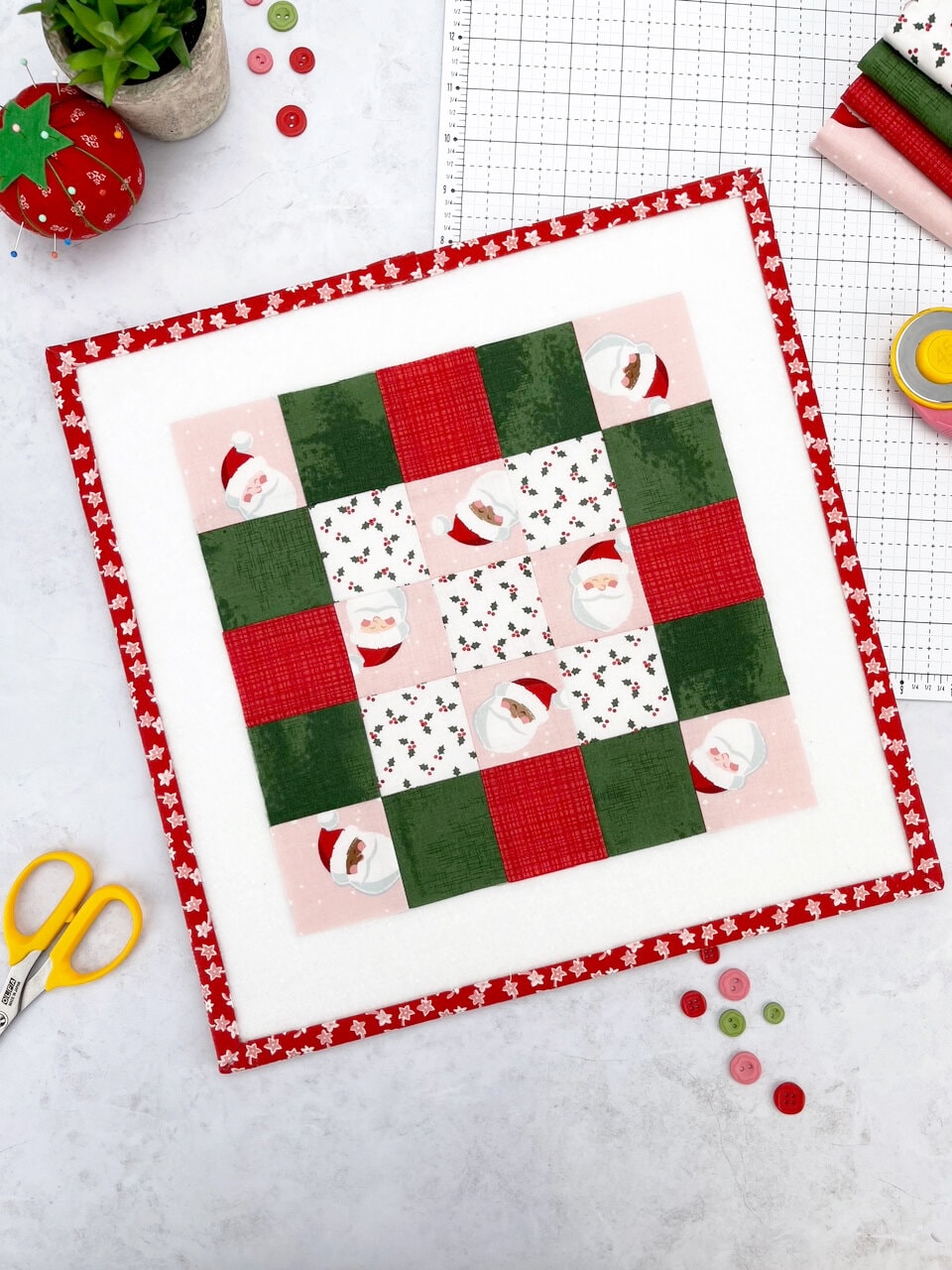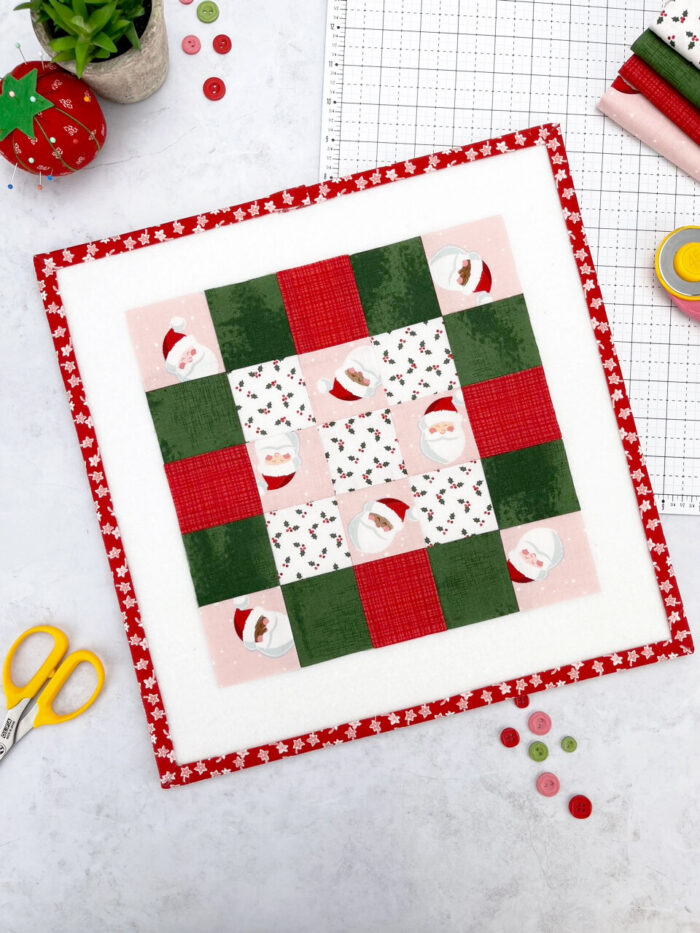 If you're still looking for fabric inspiration and ideas to create your quilt, Chris has sewn his block up in 3 different fabrics. The blue one is shown above and a Christmas and Red White & Blue fabric as well.
Fabrics are from the Blue Stitch & Holly Holiday collections by Christopher.
The red white and blue fabrics are from the Land of Liberty line by My Mind's Eye.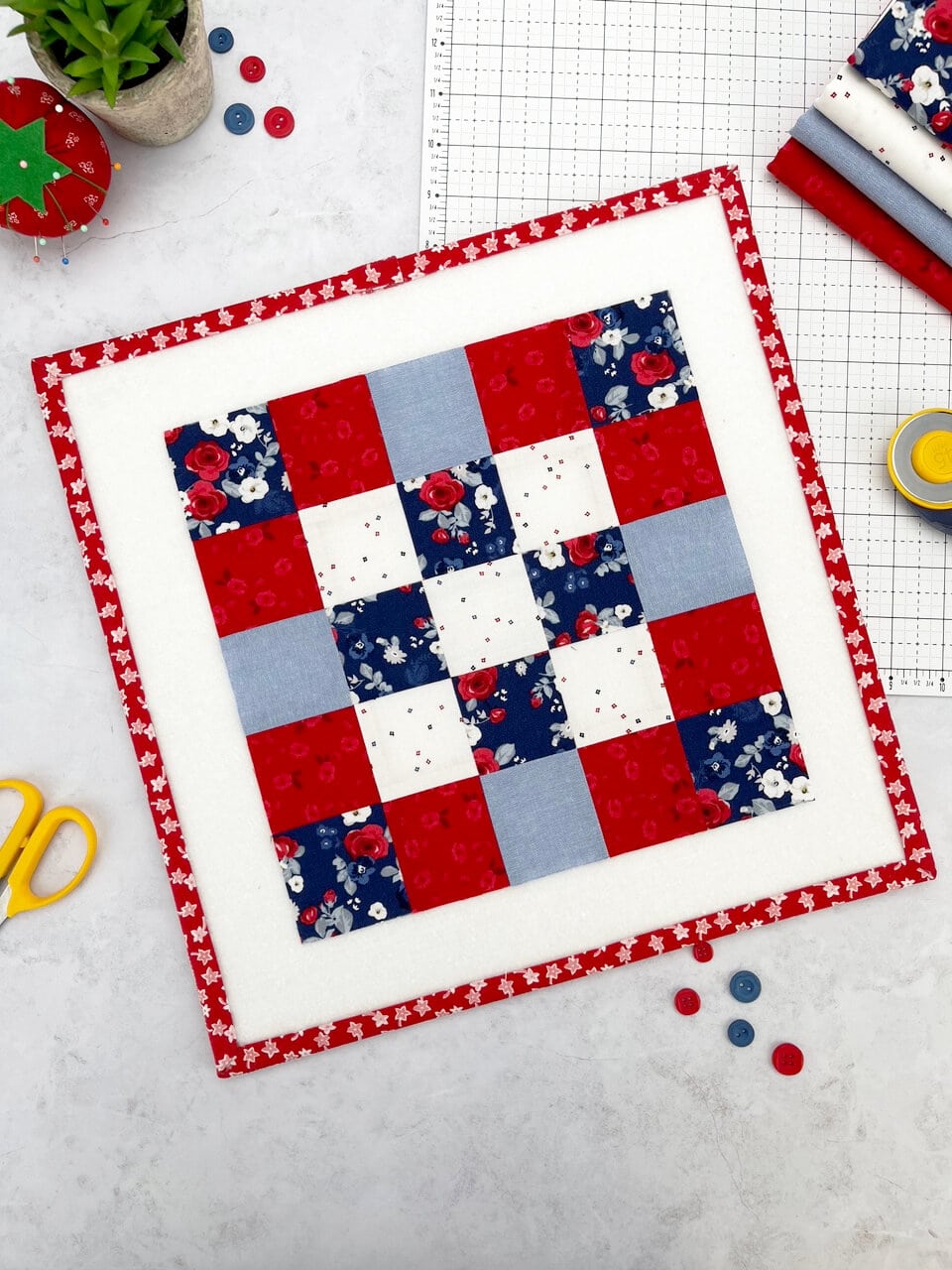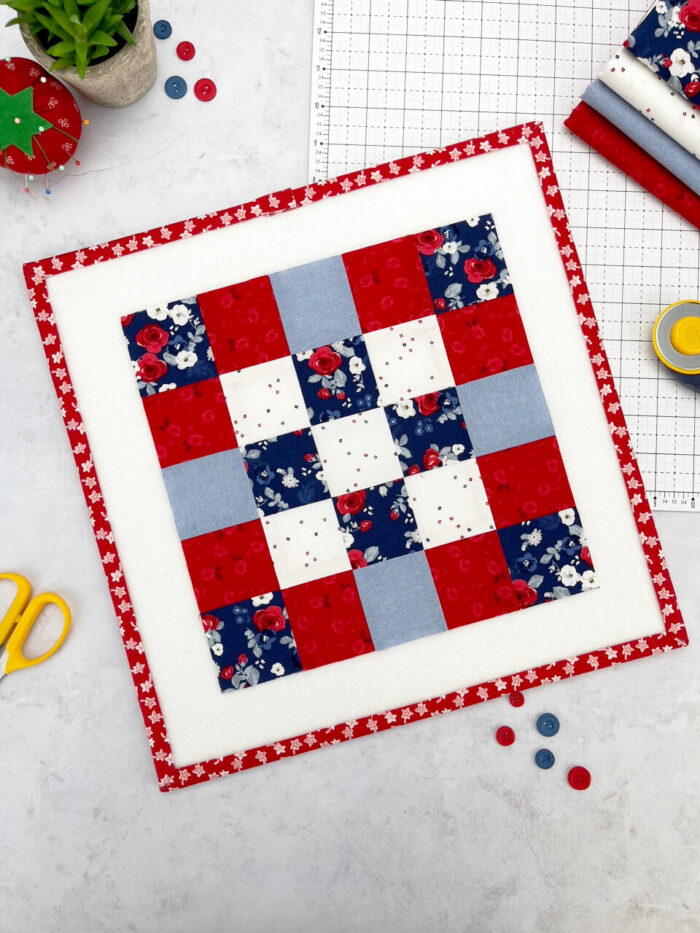 Julia at Riley Blake has been creating a quilt using all solid fabrics from the Confetti Cottons line.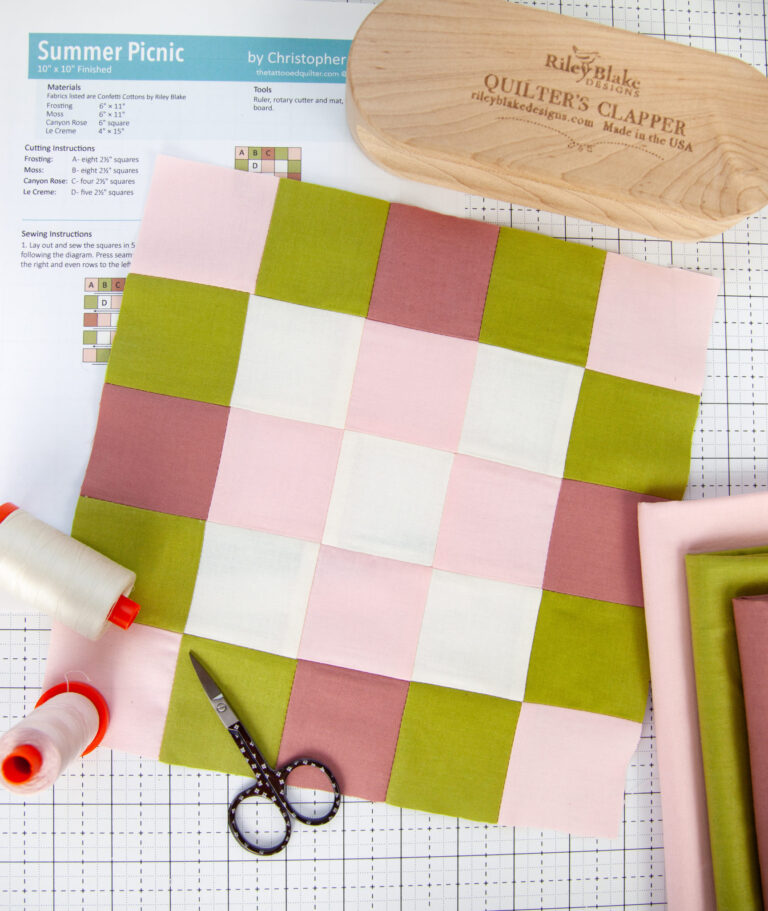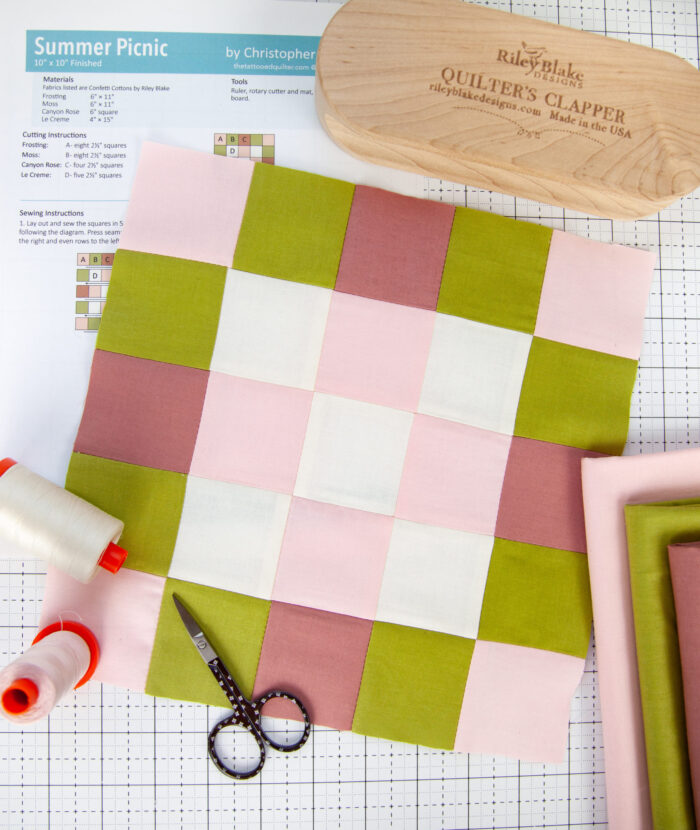 How to Get the Pattern
Fill out this form and we will email you all of the 2021 Quilt Block Challenge blocks.
Block Schedule
Here are all of the blocks shared to date. Next week I will be sharing the final block in the challenge. Finishing instructions will follow soon after that.