My nephews birthdays were recently… (well one was in March so it wasn't so recent). I decided to make them each a nap quilt. It is a SUPER simple quilt, only ended up being 44×44. I added a little applique to the corner of each one.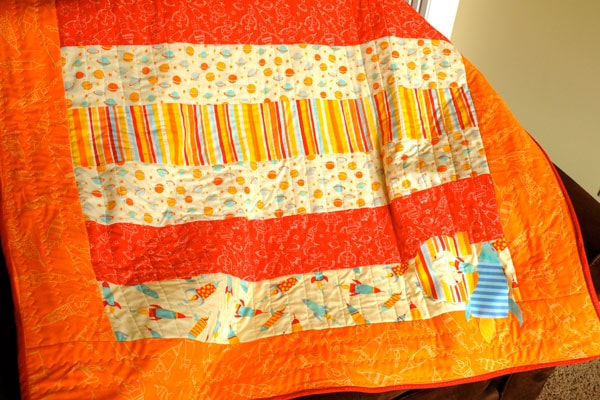 For Cade's I just cut 5″ strips of fabric (7 rows) and sewed them together. I wanted to use a charm pack but my quilt store didn't have any that would work for boys and I needed to do it quick since I needed it done in a week.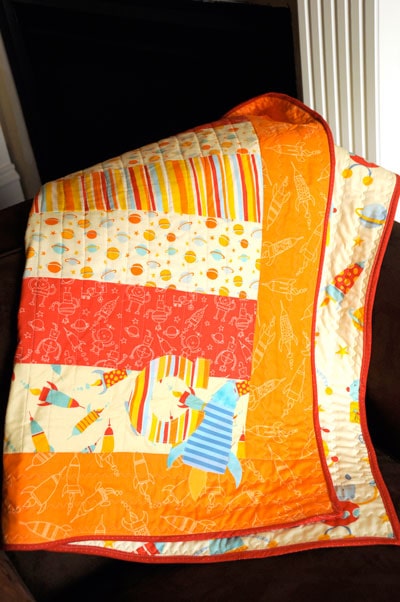 I just printed out their initials on my computer. Then I scanned and enlarged one of the rockets on the fabric.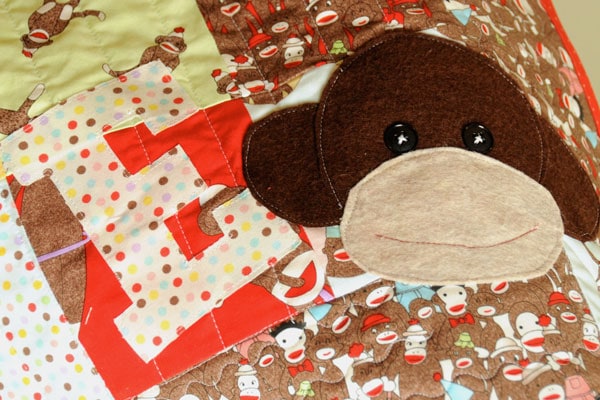 For this one I used one of Traci's patterns at Amazing Mae and the Moda Sock Monkey Charm pack. I saw there is another pattern of Sock Monkeys coming out soon and I can't wait to get them!
I'm happy with how they turned out but in retrospect would have made the initials 2 layers so that they stood out better (the cream letter with a red border)… but live and learn!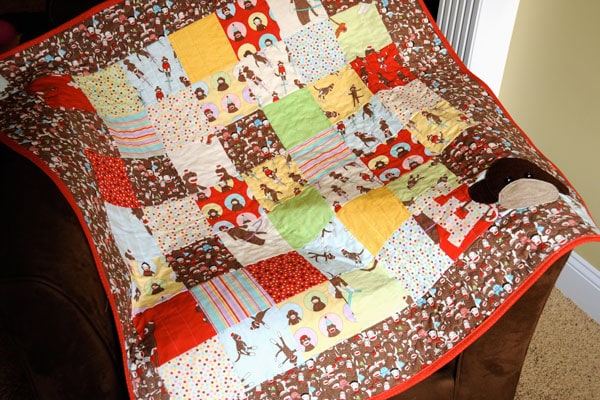 Print Friendly