Block 3 in our Choose Happiness Quilt Along was just released! It's called, Calm Seas, want to play along? Keep reading to find out how.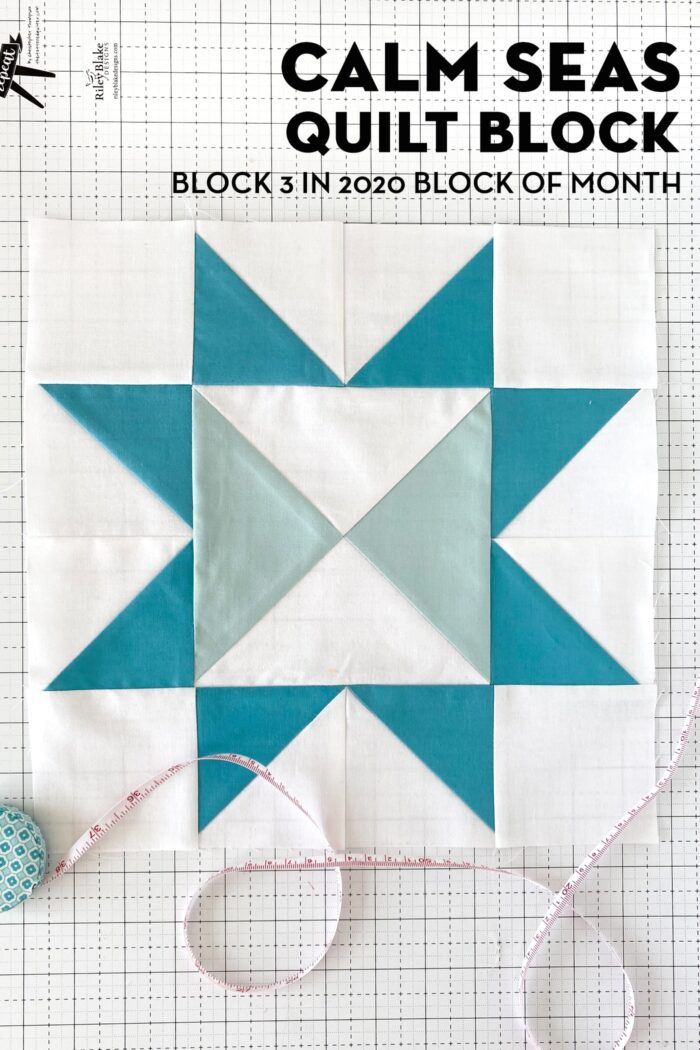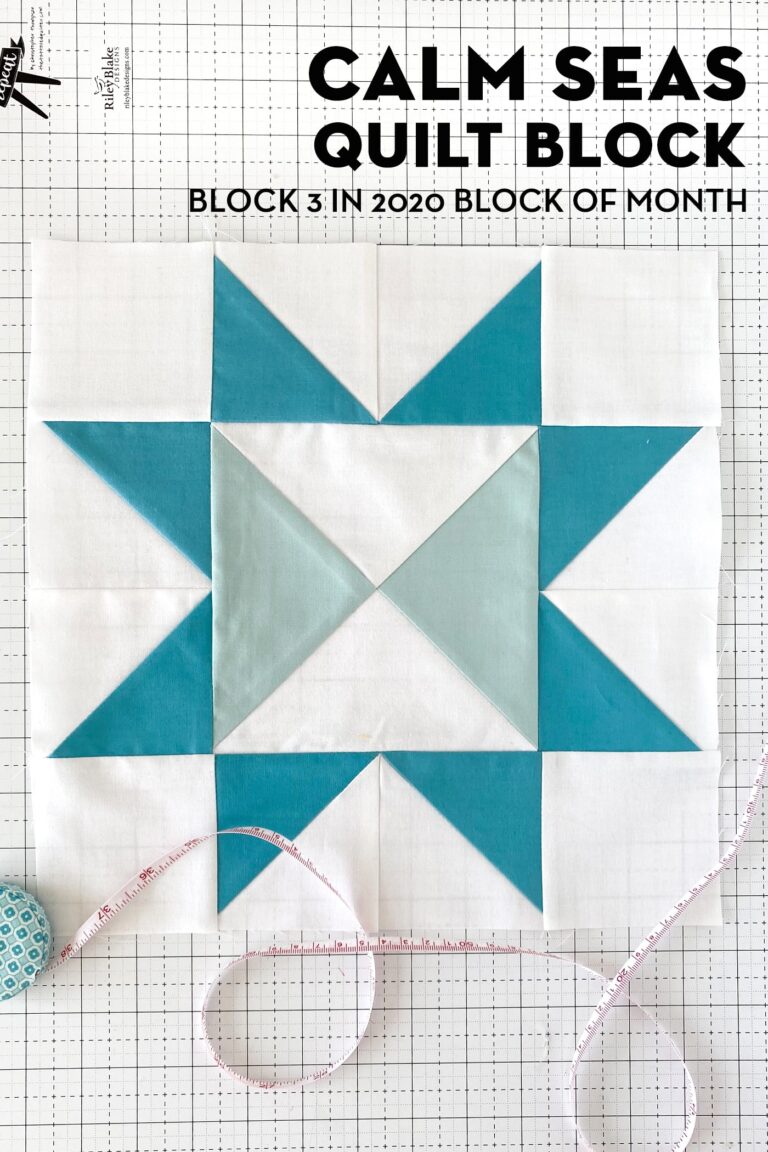 A lot has changed in the world since our last block was released. I'm sure that all of you are feeling the effects and range of emotions associated with the current set of challenges we are facing.
I feel it's important to acknowledge those challenges, and I also feel that it is important for us to continue with "programming as scheduled". For me, sewing, quilting and creating have always provided a refuge from the things that life throws at us. Sharing that with others has always been my main goal while writing this blog.
So we are going to keep on creating. If it helps you feel grounded now then I'm glad we are here. If it's not something that you feel you can take on right now, just know all of this will still be there when you're ready to jump back into "making".
Table of Contents
About the Calm Seas Quilt Block
Last Friday block 3 in our Choose Happiness Quilt Along was released. Even before everything started unfolding over the past month, the block was always meant to have a nautical-inspired name. I'm naming all of the blocks after things that make us happy, and the ocean has always been one of those places for me. For this reason, I decided on the name of Calm Seas for the block.
If you previously purchased the pattern you were emailed a link to download your block on Friday morning. If you didn't get it, make sure you check your spam folder. Then if you still can't find it shoot us an email.
I want to share a few quilt tips with you but before we do that a bit of housekeeping.
All of the blog posts in the quilt along shared to date
How to Get the Quilt Pattern
For the quilt along you need a pattern. It's a one-time purchase. The link to buy the pattern is below.
The fabric colors used in our quilt are Riley Blake Designs Confetti Cottons. Exact colors are listed in the intro post for the quilt along (linked above).
Join Our Quilt Facebook Group
We do have a Facebook group for this quilt along (and the other quilt alongs we host on this blog)
Love to Quilt? Please join us in our Quilt Fun Facebook Group!
Join our Newsletter
We send out weekly updates about sewing, quilting and a lot of other fun (and free) information and projects! You can sign up here.
[optin-monster-shortcode id="vrbmhxkz5qwzgg51″]
A Few Quilt Tips
This block features a quarter square triangle. As you construct the block you will find that you end up with one extra piece. Just save it and I'll be sharing some ideas for what to do with it later.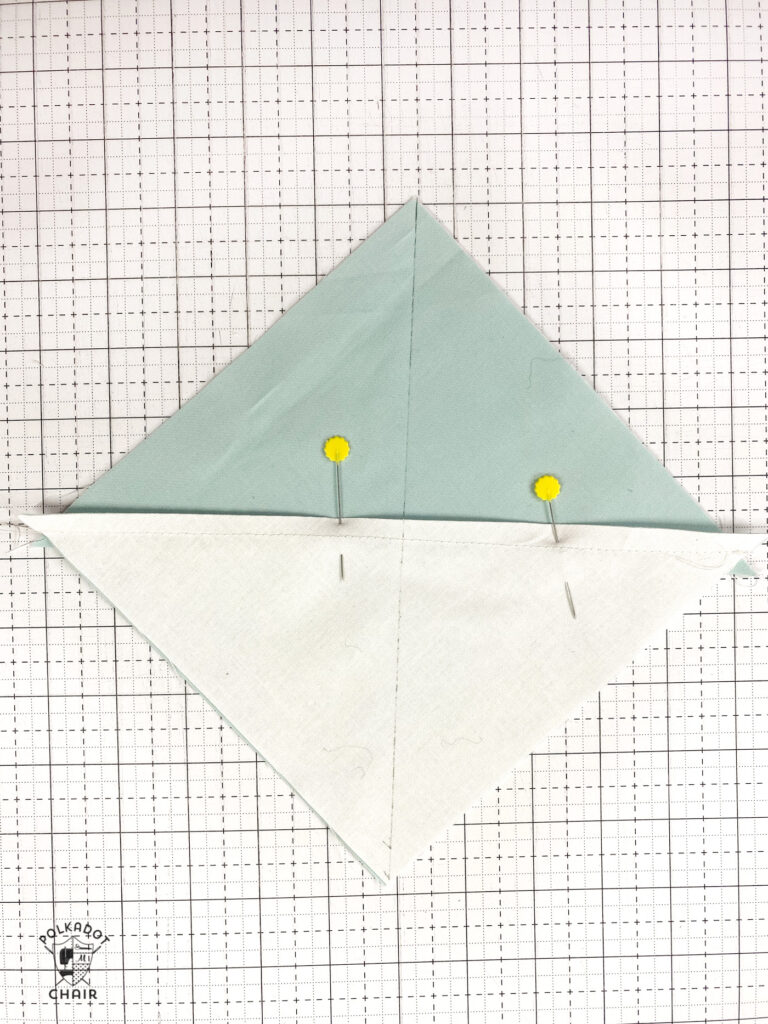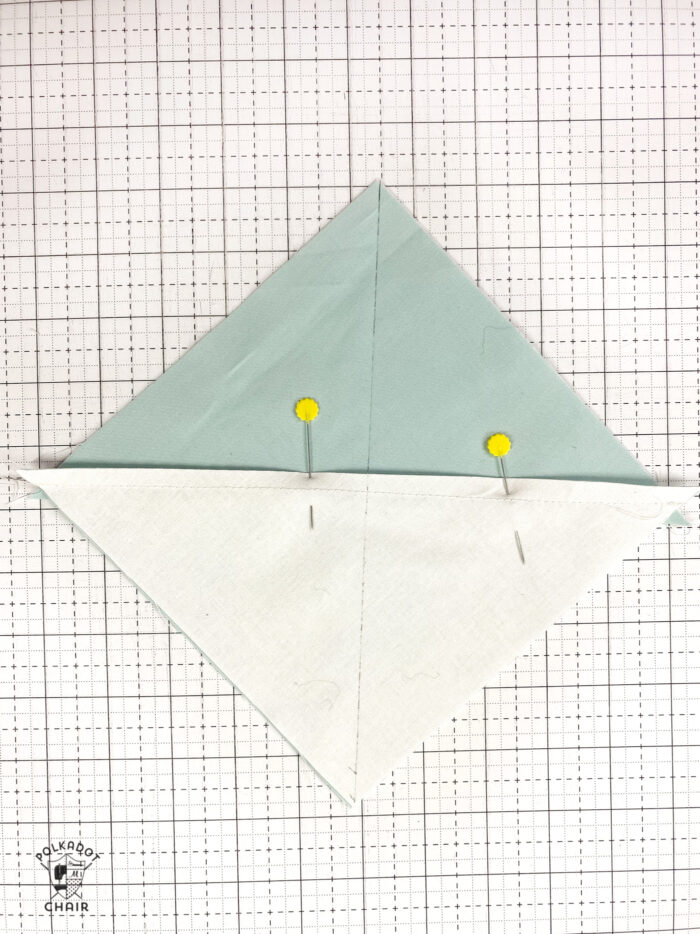 I don't always pin my quilt blocks as I'm piecing but I do try to pin my Quarter Square Triangle (QST) blocks as I piece them.
After you've created the half square triangles for the block, you are going to layer those two half-square triangles together. The white fabric will be facing the blue fabric and vice versa.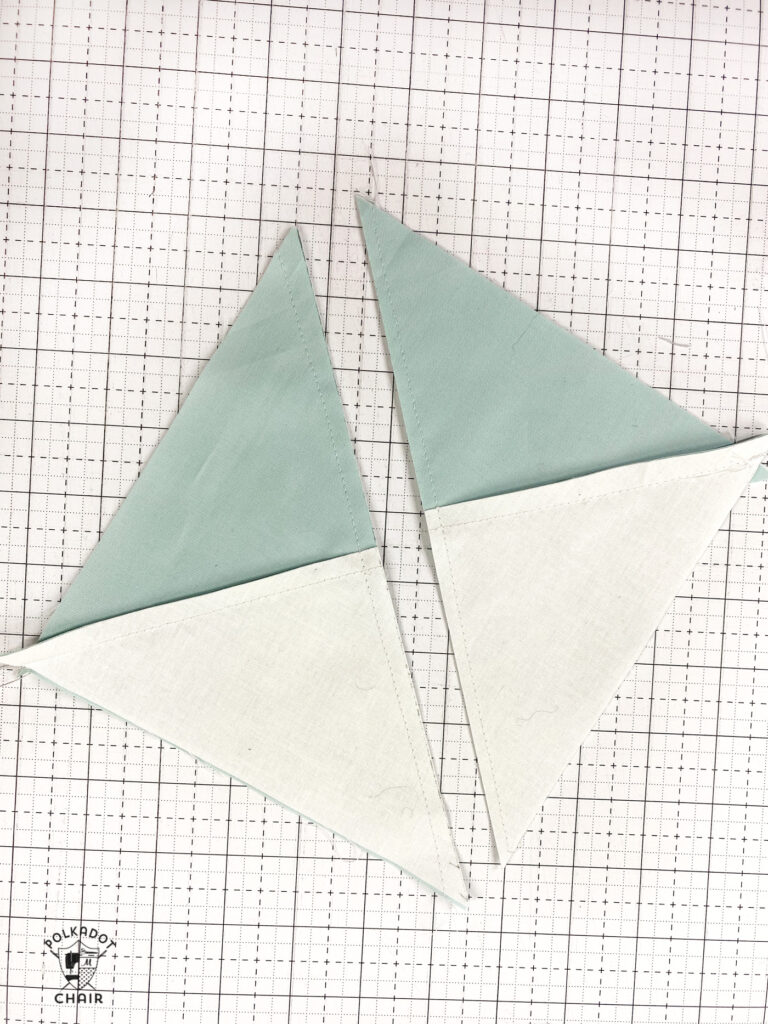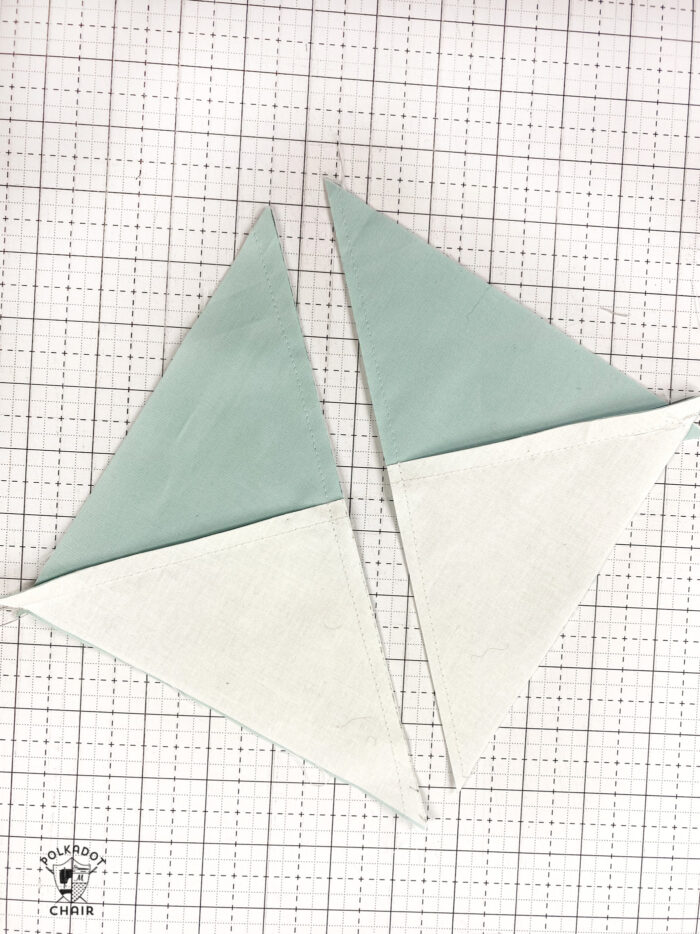 When you pin them together, gently wiggle the seams so that they nest on top of each other. Since the seams are pressed in opposite directions they will nest on top of each other.
After you're sure that the seams are properly nestled, pin the seam and continue piecing your block.
More Quilt Projects You Might Like:
How to Make a Patchwork Pillow Using Quilt As You Go Method
How to Make a Pincushion with a Pocket