Looking for gifts that Disney fans absolutely love? Here are 25 gift ideas that are inexpensive, creative, and easy to make OR buy.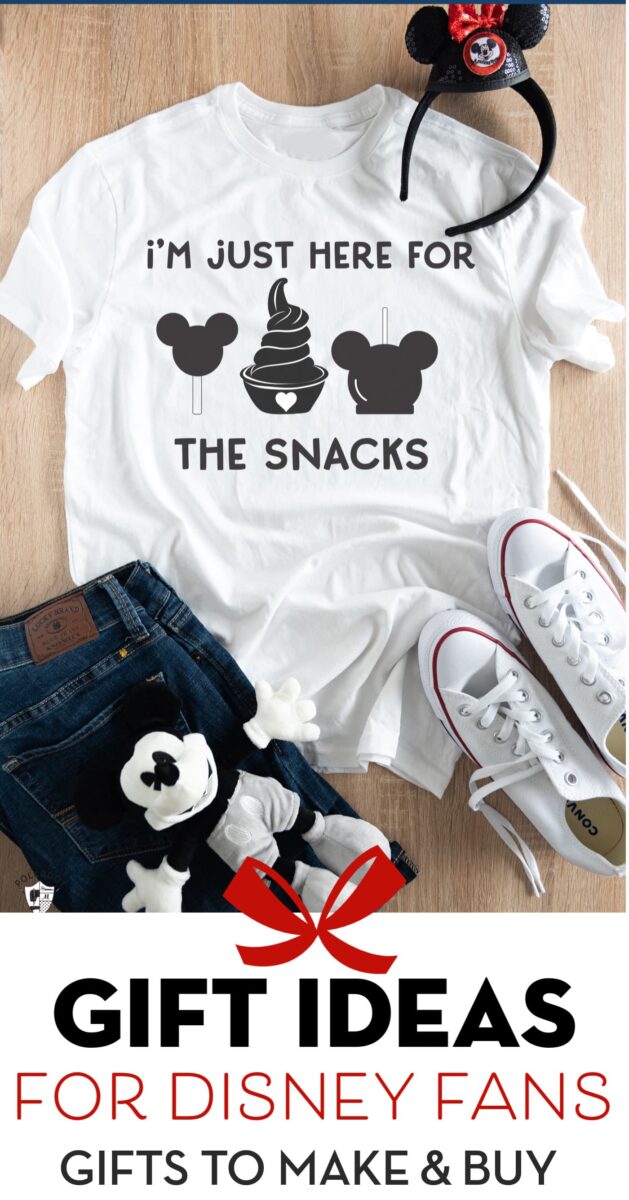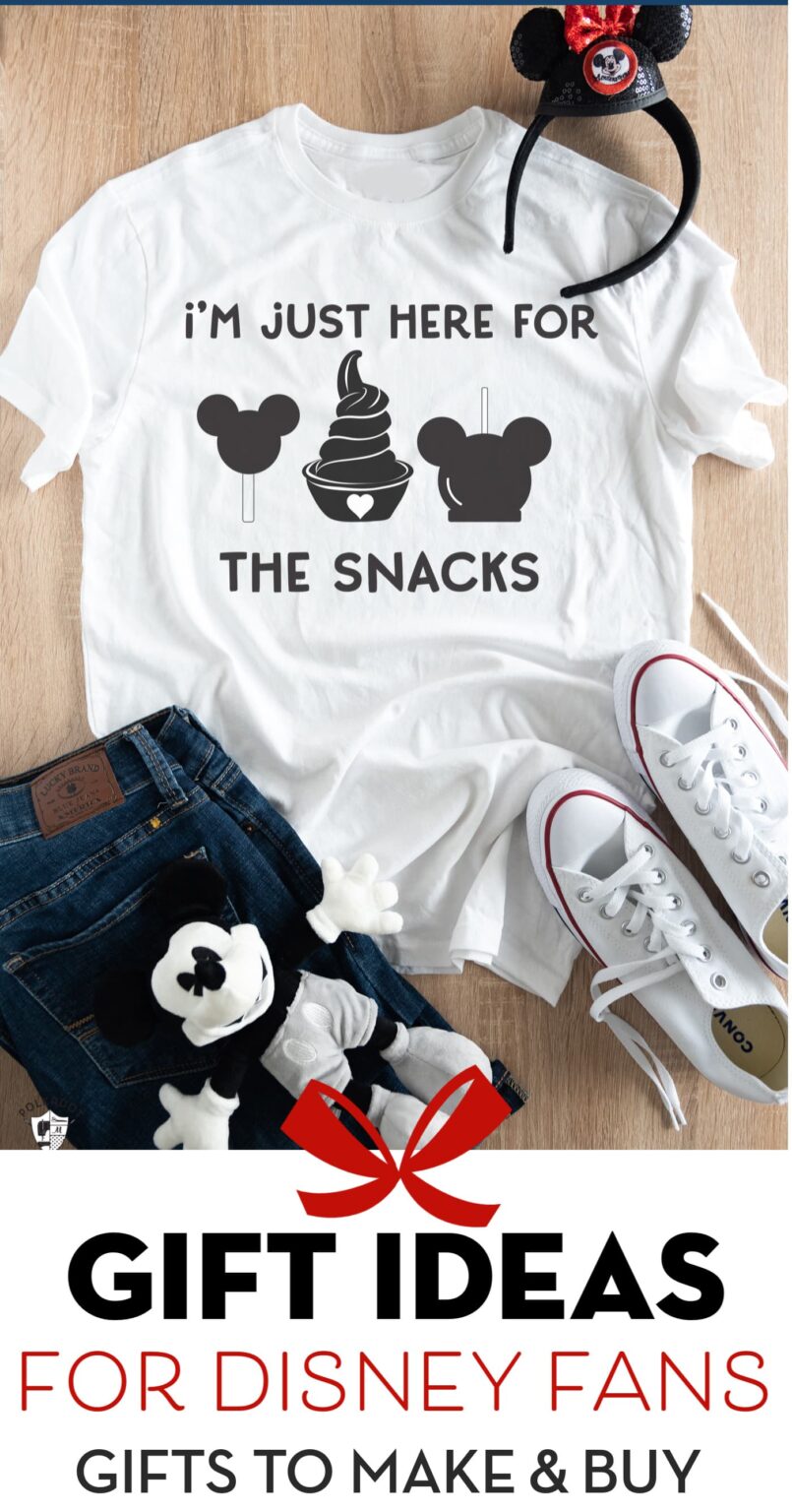 Do you have a Disney-obsessed friend or family member in your life? Maybe it's you! If so then we think that you will love our round-up of more than 25 unique gift ideas for Disney lovers. Our list includes both gifts you can buy AND gifts you can make.
Every Holiday season I look forward to planning gifts for my friends and family. Over the years I've shared many of my gift ideas with you.
Table of Contents
Our handmade gift guides have become some of our most popular posts each year and I'm excited to be sharing more gift guides with you this year! (I also go through every year and update the old gift guides so that they have the most up-to-date information for you.) If you can't gift someone a Disney vacation then these gift ideas are the next best thing!
What to Get Someone who is Obsessed with Disney?
Here are our top suggestions:
Simple handmade gift like the ones below (our Luggage tags are a very economical and EASY handmade gift).
Small photo album with photos of a recent trip to a Disney Park.
If you're a quilter, a simple patchwork quilt or zippered pouch made using Disney Fabric.
Where can you buy a Disney gift card?
If you're just not quite sure what to get someone, a gift card is always nice. To make it a bit more special, package it with one of our fun DIY gifts like our Disney Luggage Tags or Mickey Coin Purse.
You can buy Disney Gift cards online at ShopDisney.
Can you use a Disney gift card at Disney World?
Yes! We have done this many times in the past, in fact, is one of my favorite tips for visiting Walt Disney World or Disneyland theme parks. When our kids were smaller we used to buy Disney gift cards before we left and give them to our kids.
They used them to buy souvenirs, and when the money was gone, the gift card stopped working. It was a great way to budget souvenir money and was easy for our kids to understand.
More than 25 Disney Gift Ideas
Given our family's love of Disney, I thought that it would be fun to do a gift guide full of gift ideas for the Disney fan in your life!
Like all of our gift guides, I've broken it down into two sections. Gifts to make for Disney Fans and gifts that you can buy.
Enjoy! If you have other gift suggestions just leave them in the comments section.
DIY Disney Gifts that you Can Make
Cute Gift Ideas for Disney Fans; things to Buy
We know that your time is limited during the Holiday season. In addition to the Disney gift ideas that you can make, we've included a list of Disney gifts that you can buy! All are unique and we've been sure to choose gifts at a variety of price points.
Most of these gift ideas are inspired by classic Disney characters. Don't forget though that now Star Wars & Marvel are part of the Disney universe! If your recipient is a huge fan of one of those franchises, be sure to look for gifts with those themes as well.
If none of these seems quite right, be sure to check out the curated gift guides on Shop Disney!
Some of our Most Popular Gift Guides:
Gift Ideas for Teenage Girls; things to Make and Buy