Do you have a Disney fan in your life, or are you a Disney lover yourself? If so then we think that you will love our round-up of more than 25 unique gift ideas for Disney fans. Our list includes both gifts you can buy AND gifts you can make.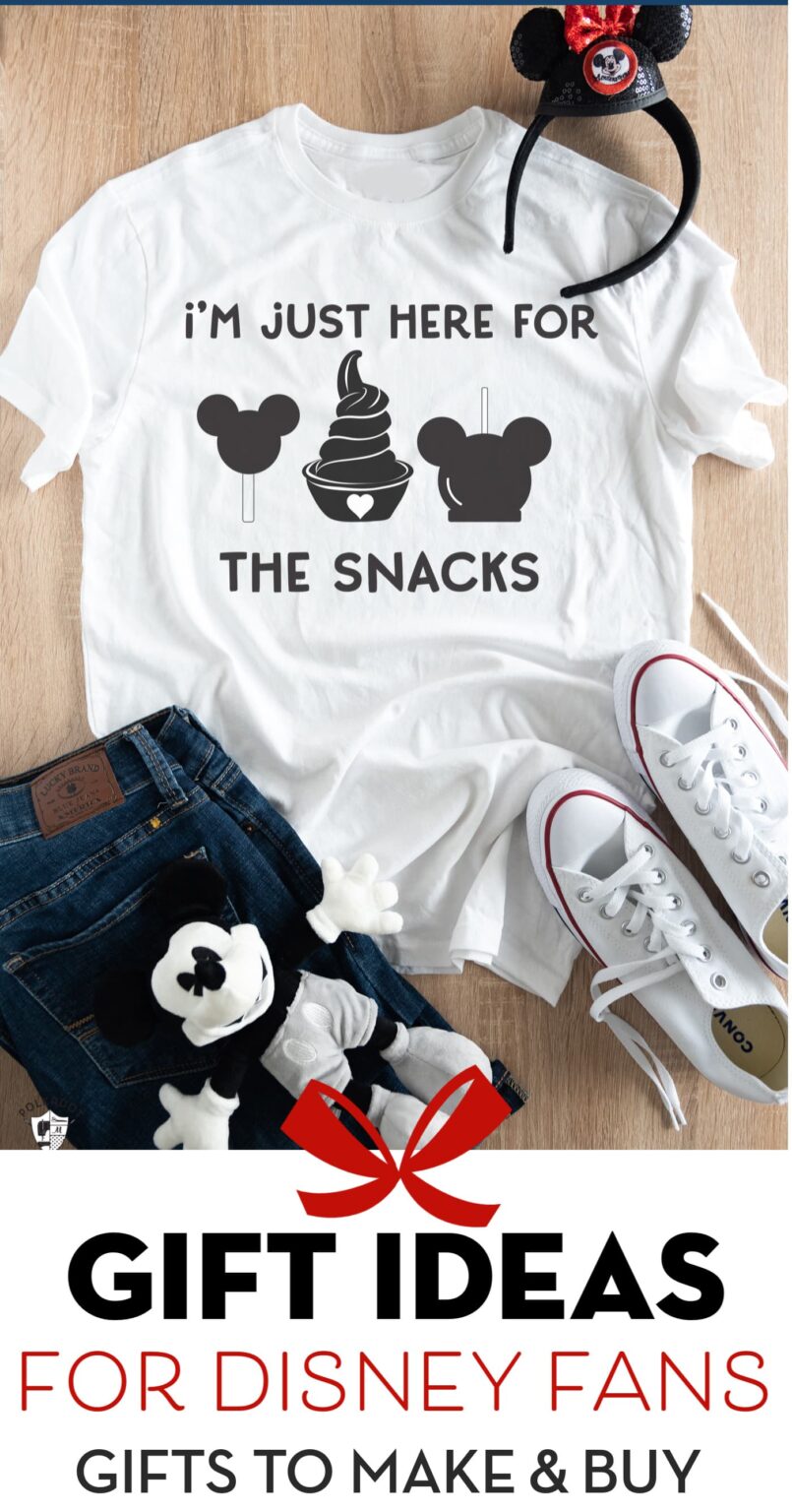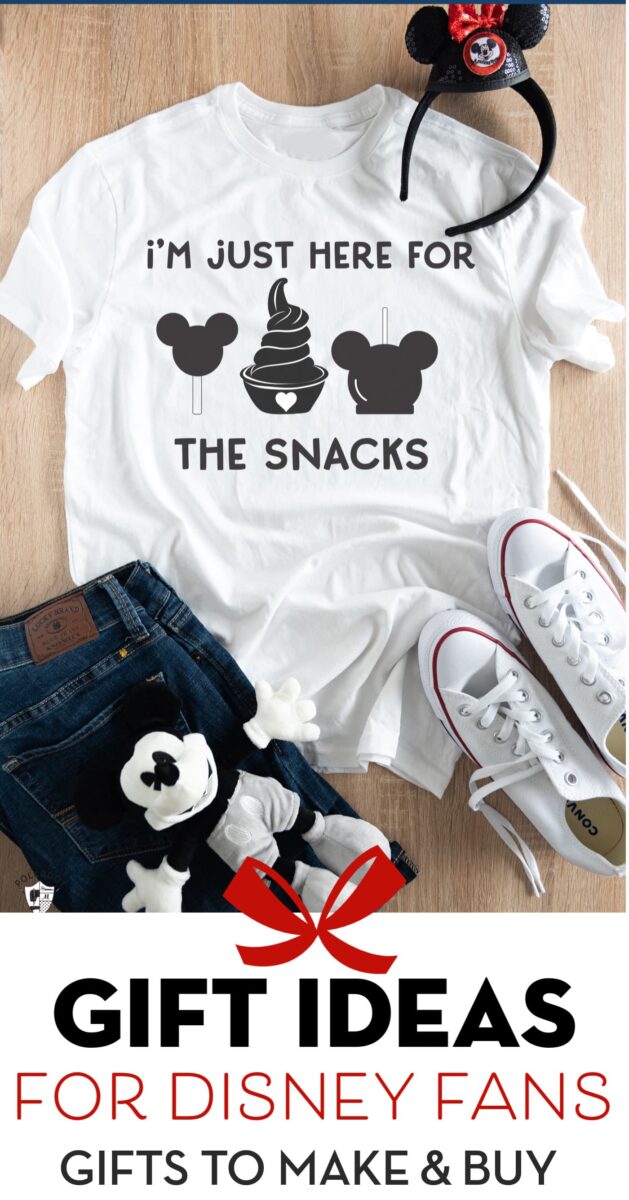 Every Holiday season I look forward to planning gifts for my friends and family. Over the years I've shared many of my gift ideas with you. Our handmade gift guides have become some of our most popular posts each year and I'm excited to be sharing more gift guides with you this year! (I also go through every year and update the old gift guides so that they have the most up to date information for you.)
More than 25 Disney Gift Ideas:
Given our family's love of Disney, I thought that it would be fun to do a gift guide full of gift ideas for the Disney fan in your life!
Like all of our gift guides, I've broken it down into two sections. Gifts to make for Disney Fans and gifts that you can buy.
Enjoy! If you have other gift suggestions just leave them in the comments section.
Jump to:
We know that your time is limited during the Holiday season. In addition to the Disney gift ideas that you can make, we've included a list of Disney gifts that you can buy! All are unique and we've been sure to choose gifts at a variety of price points.
Some of our Most Popular Gift Guides:
Gift Ideas for Teenage Girls; things to Make and Buy