A few years ago I stitched up a trio of metal frame purses to give as gifts. Today I'm going to share with you where I got the pattern for the frame clutch purse and chat a bit about my experience making the clutches.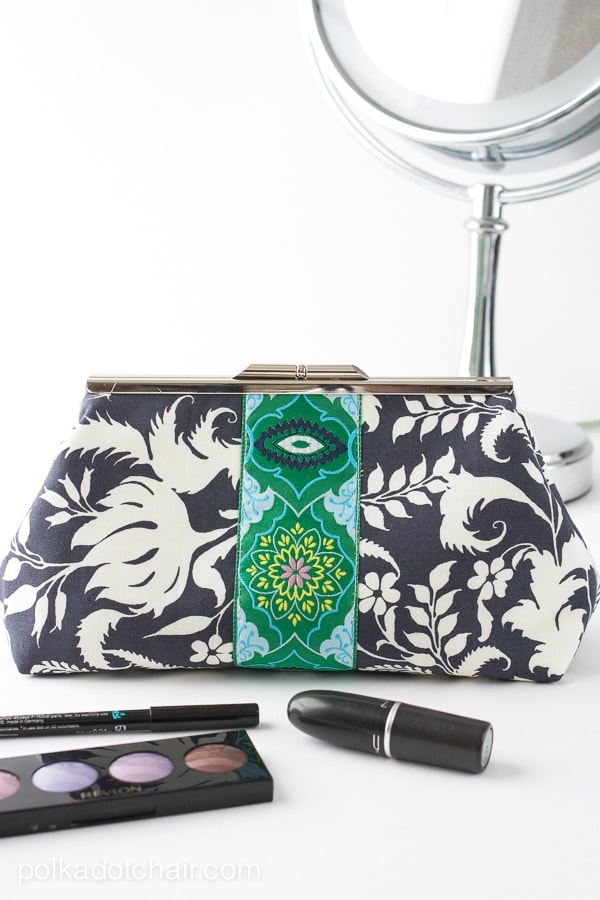 I'm not the best, okay I'm actually the worst when it comes to planning ahead for Christmas. Every year a few weeks before Christmas I get grandiose ideas involving handmade gifts that I'm going to make for my friends and family. Then every year a few days before Christmas, I have an "I have too much to do!!" panic attack and don't get everything done.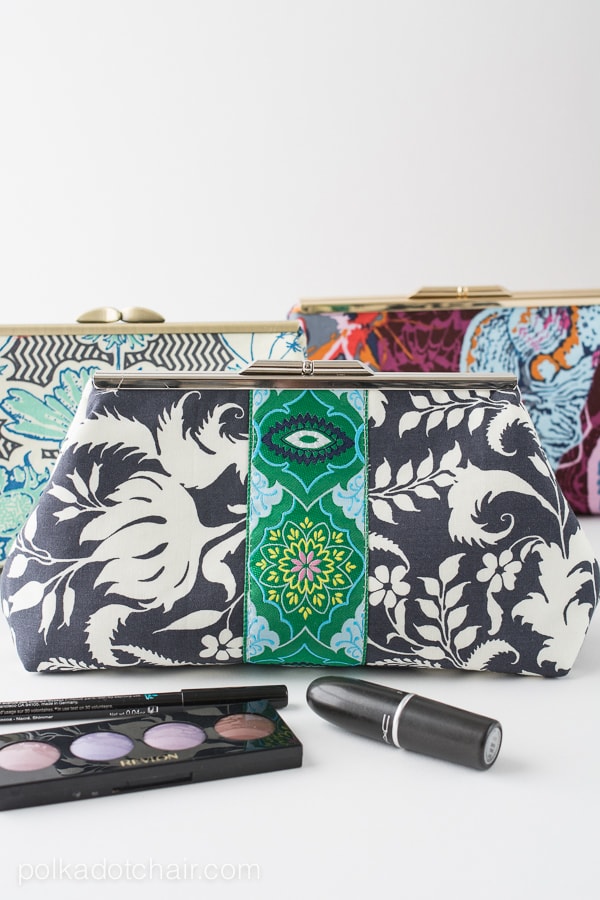 Frame Clutch Purse Sewing Pattern:
As much as I absolutely ADORE coming up with my own patterns, sometimes I just don't have the mental energy to do it and it's nice to take a break and use someone else's pattern for a change.
UPDATE: At the time this blog post was published, all information was accurate. However, since then Craftsy was sold and the pattern removed. You can now buy the pattern from Etsy in the Upstyle shop. The link is here.
While I was browsing Craftsy I noticed that they have a pattern page. I spent a few (well more than a few) minutes browsing the page and found quite a few patterns that caught my eye. One of them was this Modern Style Clutch by UPstyle. This pattern was $5 but I didn't might the fee. I thought they'd make perfect gifts this year for some of my friends.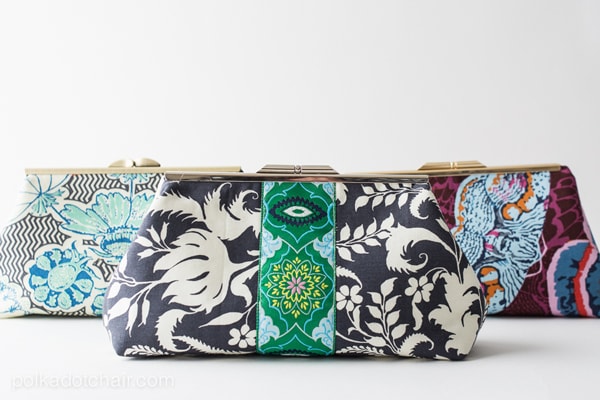 You can purchase the supplies for the frame clutch in the Etsy shop along with the pattern. I ordered a variety of frame styles and started sewing.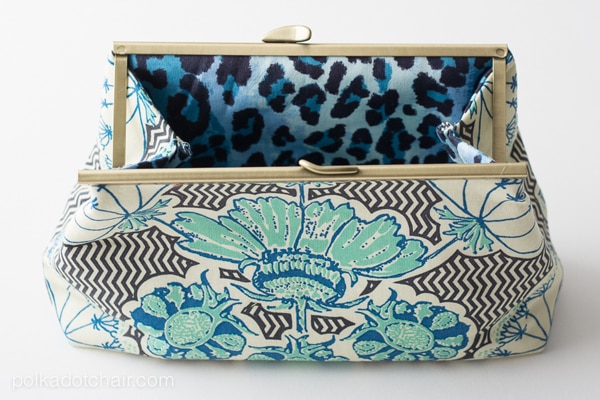 In a couple of hours, I was able to whip up 3 clutches. They are so fun to make that I might just make a few more.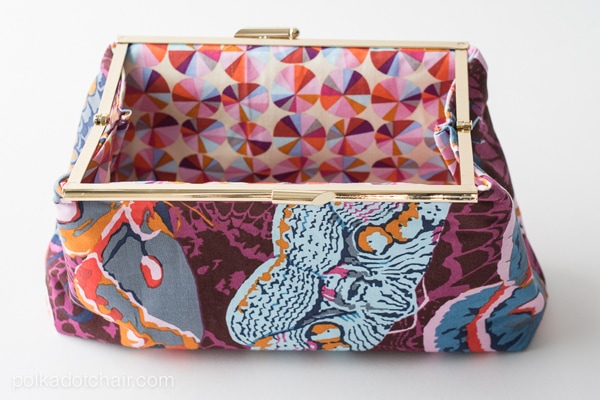 It was a great way to use up some of my Anna Maria Horner and Amy Butler fat quarters that I've been hoarding.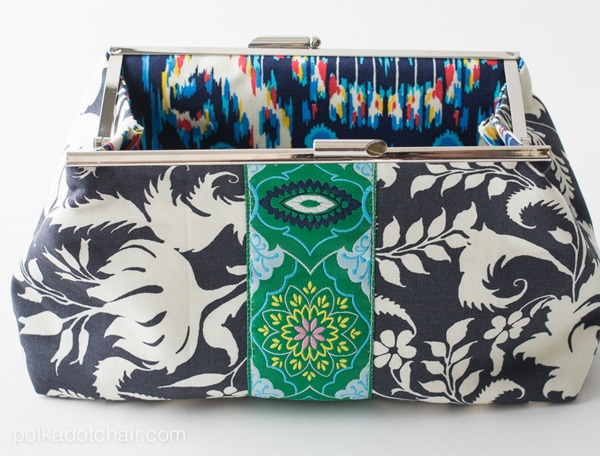 More Free Frame Clutch Patterns: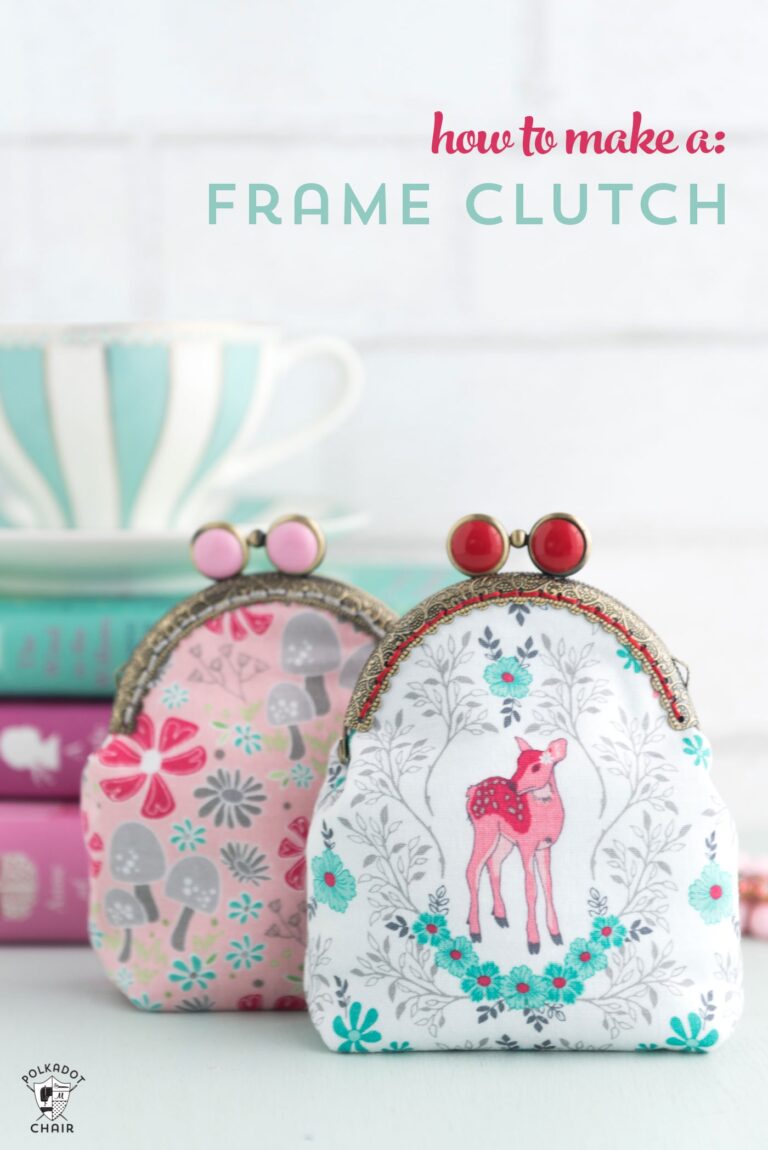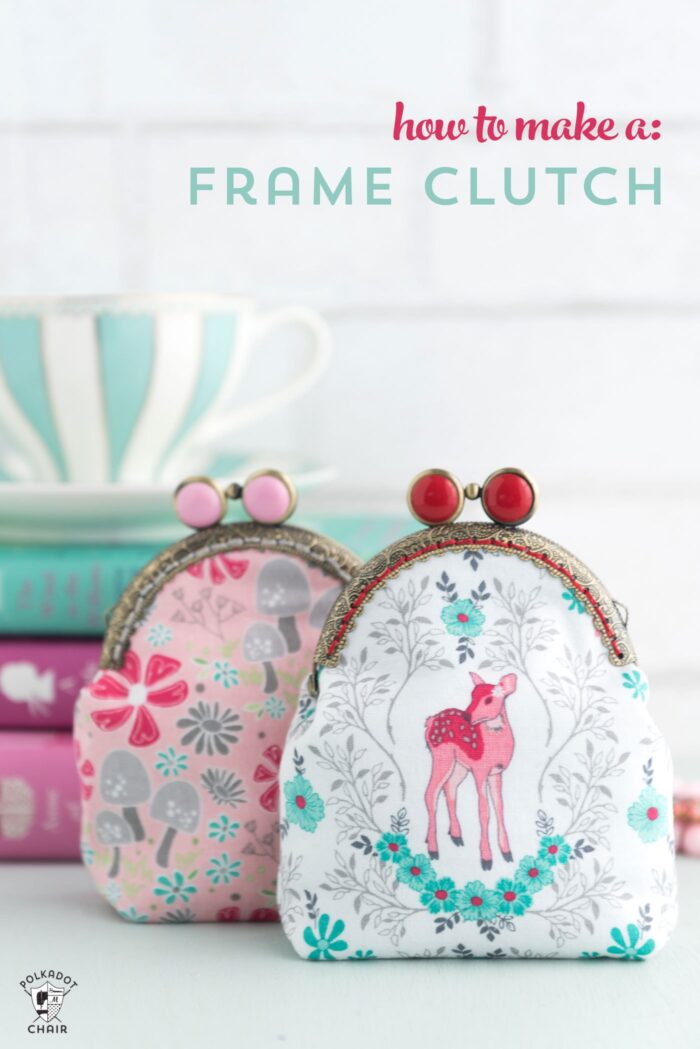 If you're interested in making a smaller coin size frame clutch then you might like this tutorial that I wrote recently. The tutorial is on this site. In it I show you step by step how to draft a pattern from your frame and how to sew the frame to the fabric.
The tutorial is free, you just need to visit THIS page to get it.
If you like making bags then you may also like:
Must-Know Bag Making Tips & Tricks
How to add Leather Straps to a Bag