Learn how to make an easy Striped Paper Pieced Quilt block with this tutorial by Alicia from SewWhatAlicia.  It's a great beginner quilt project and an even better way to use up a lot of your fabric scraps!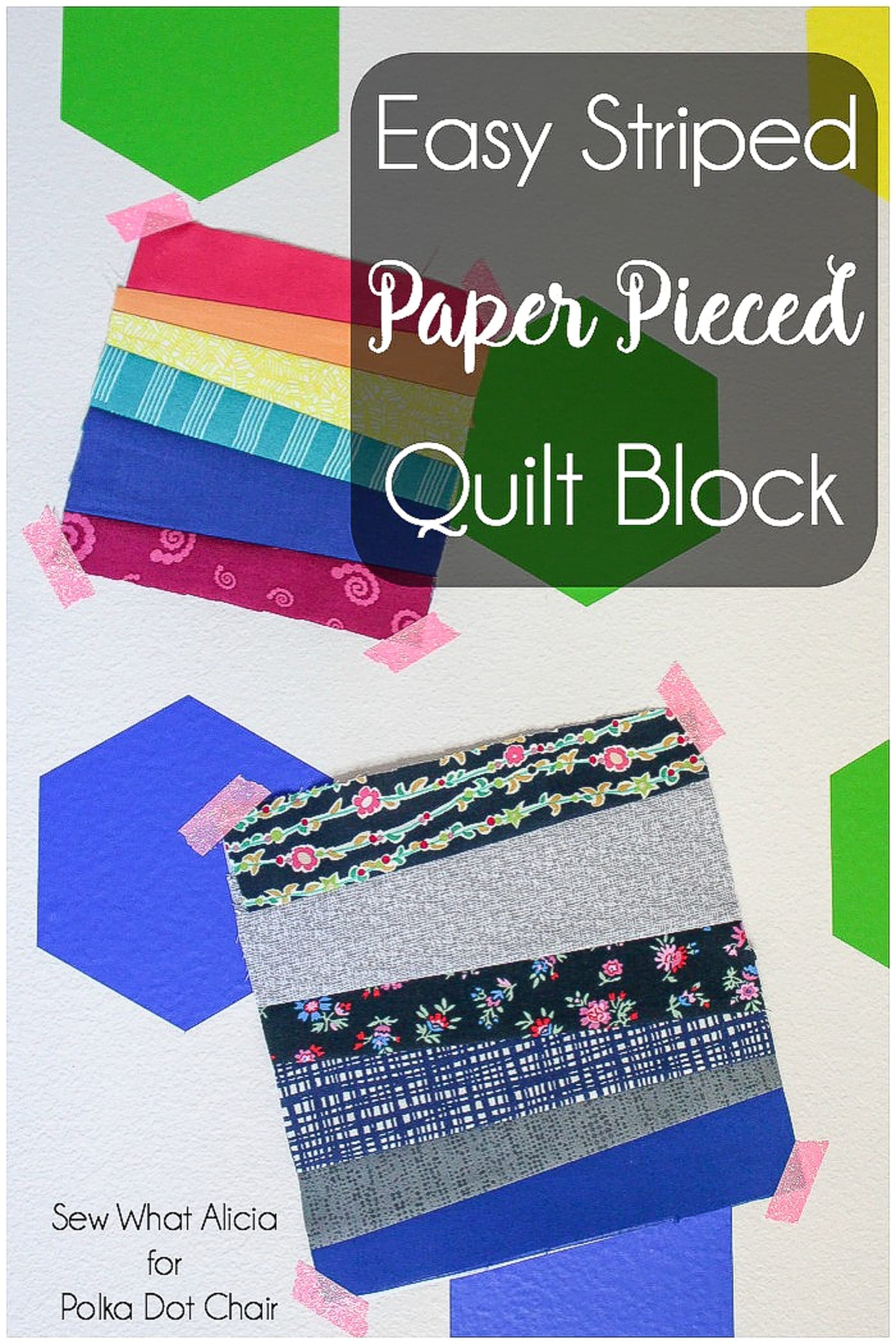 Alicia here again from Sew What Alicia. I have been on a serious quilting kick lately, I love to quilt but I don't always have time to sit down and make an entire quilt. I have been playing with lots of different quilt blocks because they are quick and fun! This paper pieced quilt block comes together really quickly and is perfect for beginners who want to try out paper piecing. Even if you aren't a beginner this block is fun for playing with fabric patterns and textures. I hope you enjoy!
Supplies for Paper Pieced Quilt Block:
6 ½″ Finished Block Template OR 8 ½″ Finished Block Template
Thermoweb EZ Print Quilt Sheets (Or regular copy paper)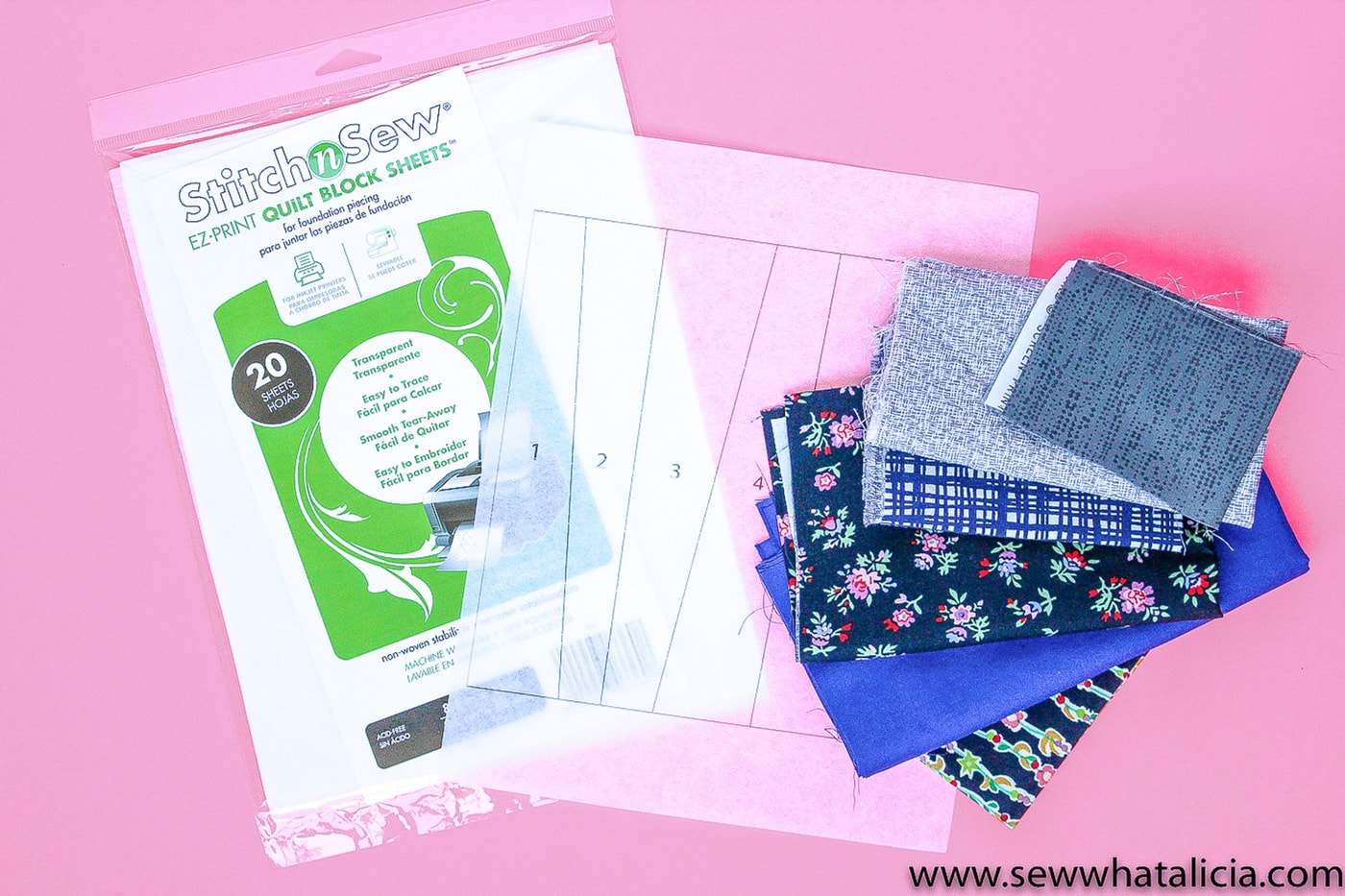 Instructions:
If you are new to paper piecing check out THIS POST to learn all about how to paper piece.
I like to use the EZ Print Quilt Sheets because they are easy to see through. The quilt sheets make it so that you don't have to worry about folding the paper to figure out where to place the fabric. I simply hold the piece up to the light and I can easily see all the layers to make sure that fabric is lined up correctly.
Print the pattern onto the EZ Print Quilt Sheet, you can put it right into your printer, or print it on copy paper if you prefer. Start with the area labeled 1. Place a piece of fabric right side up on the 1. Then find a piece of fabric large enough to cover the 2 and place that face down on the 1st piece of fabric. Line it up by holding it up to a light source or by folding the paper.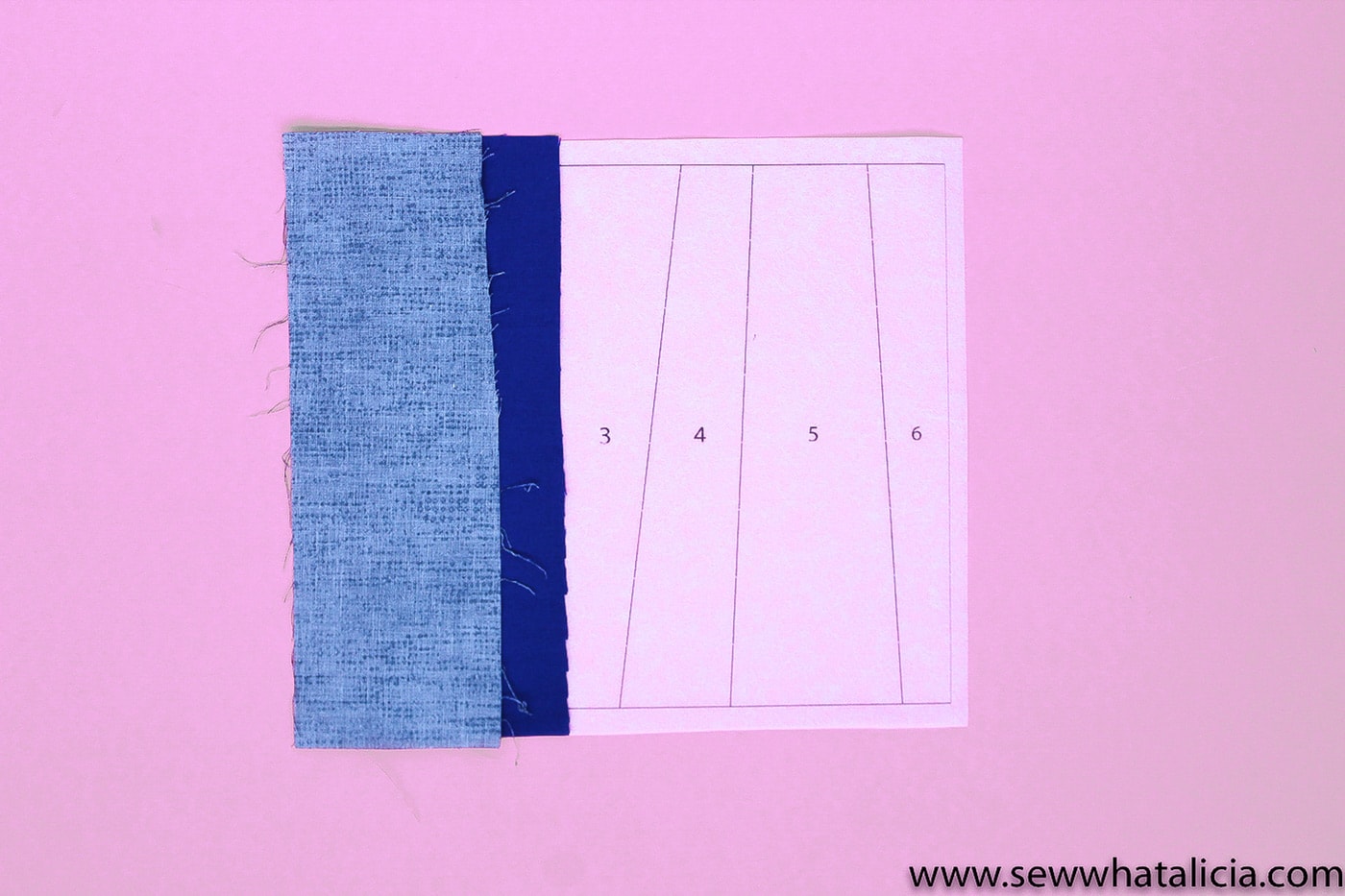 Then stitch over the line between the 1 and 2.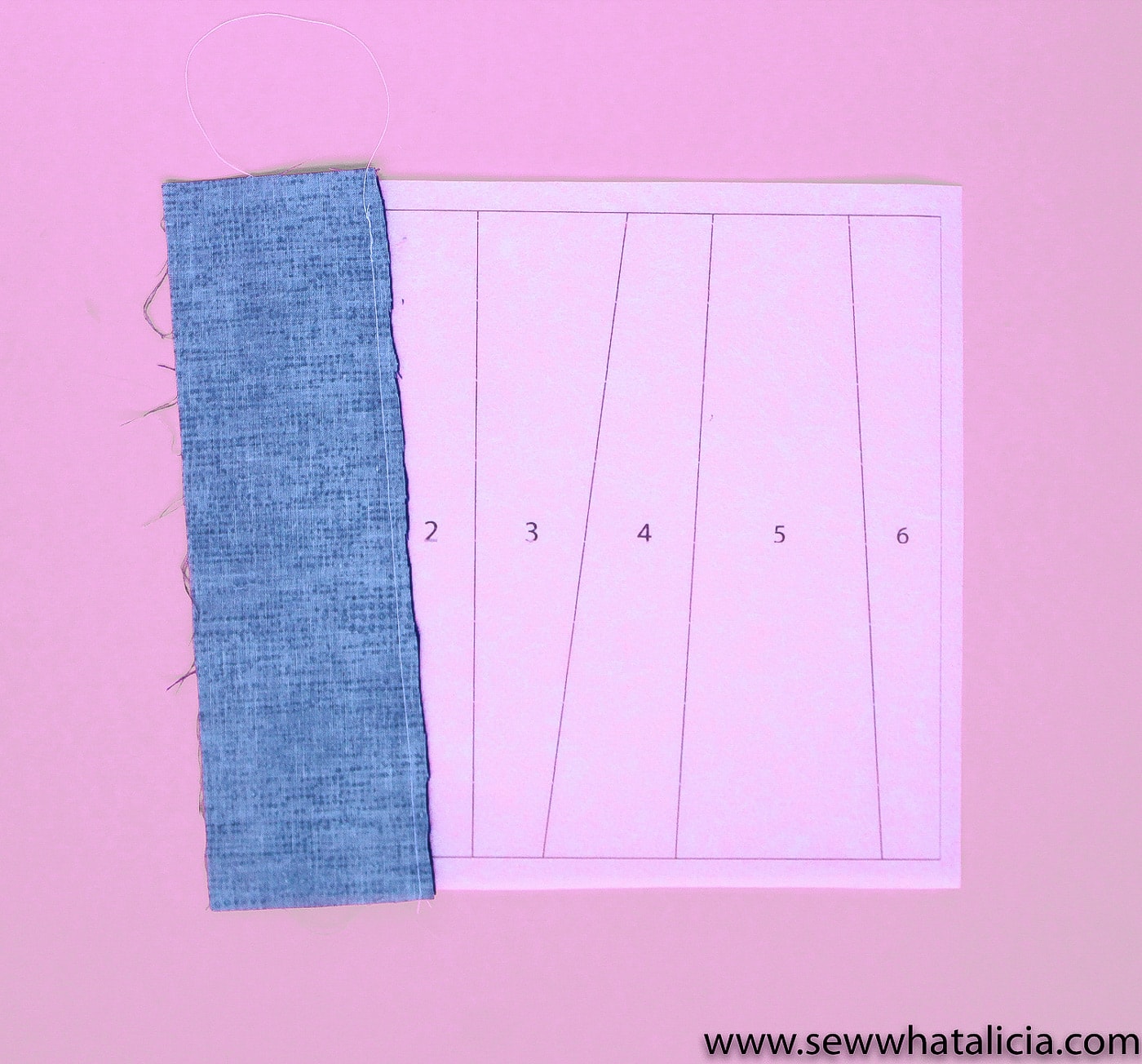 Trim the excess fabric from behind. This can be accomplished by folding the paper or quilt sheet away from the seam and then trimming with your rotary cutter or scissors. Press the seam open. Now line up another piece of fabric that is large enough to cover the 3.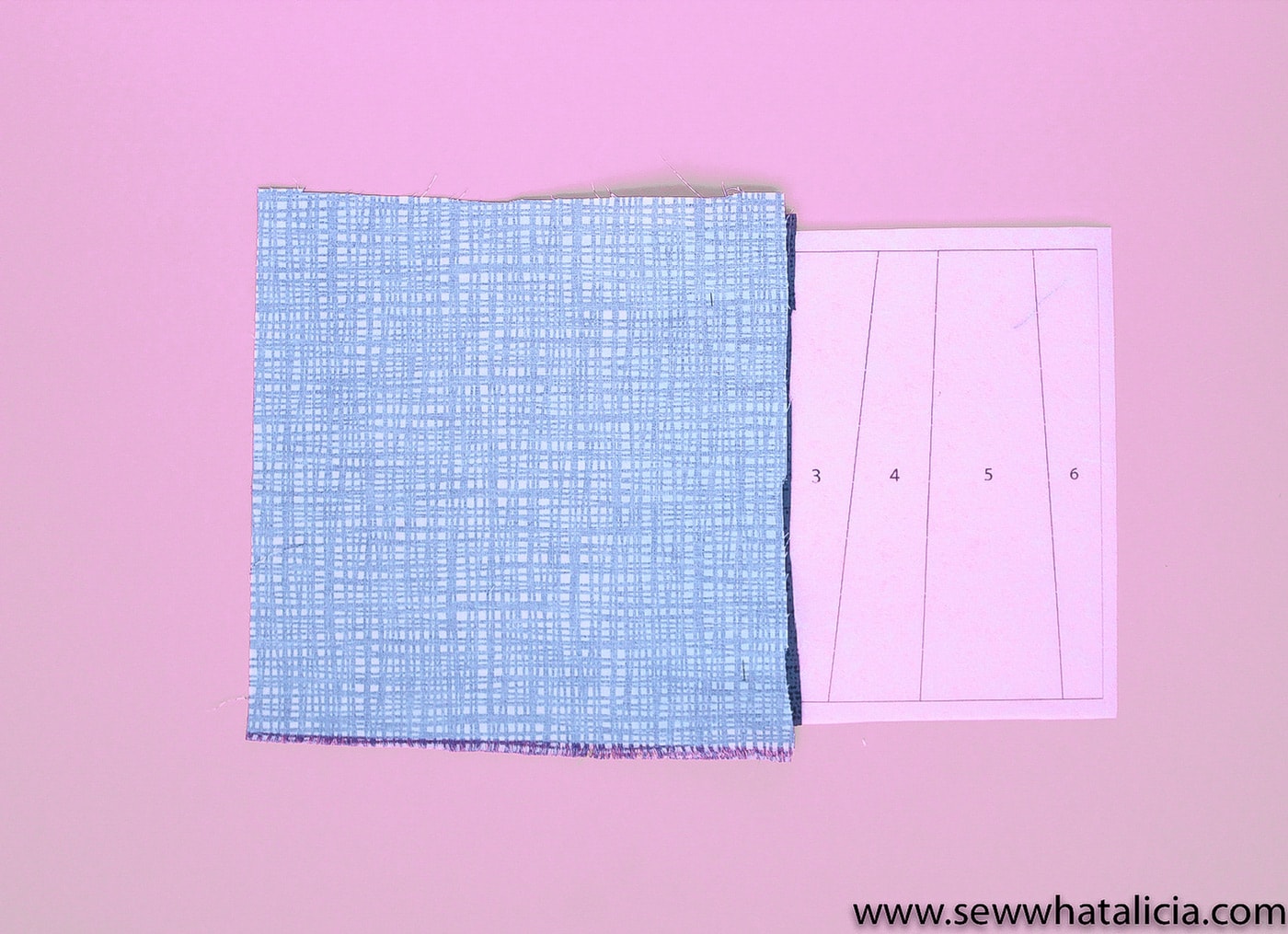 Stitch in place. Remove the excess and press.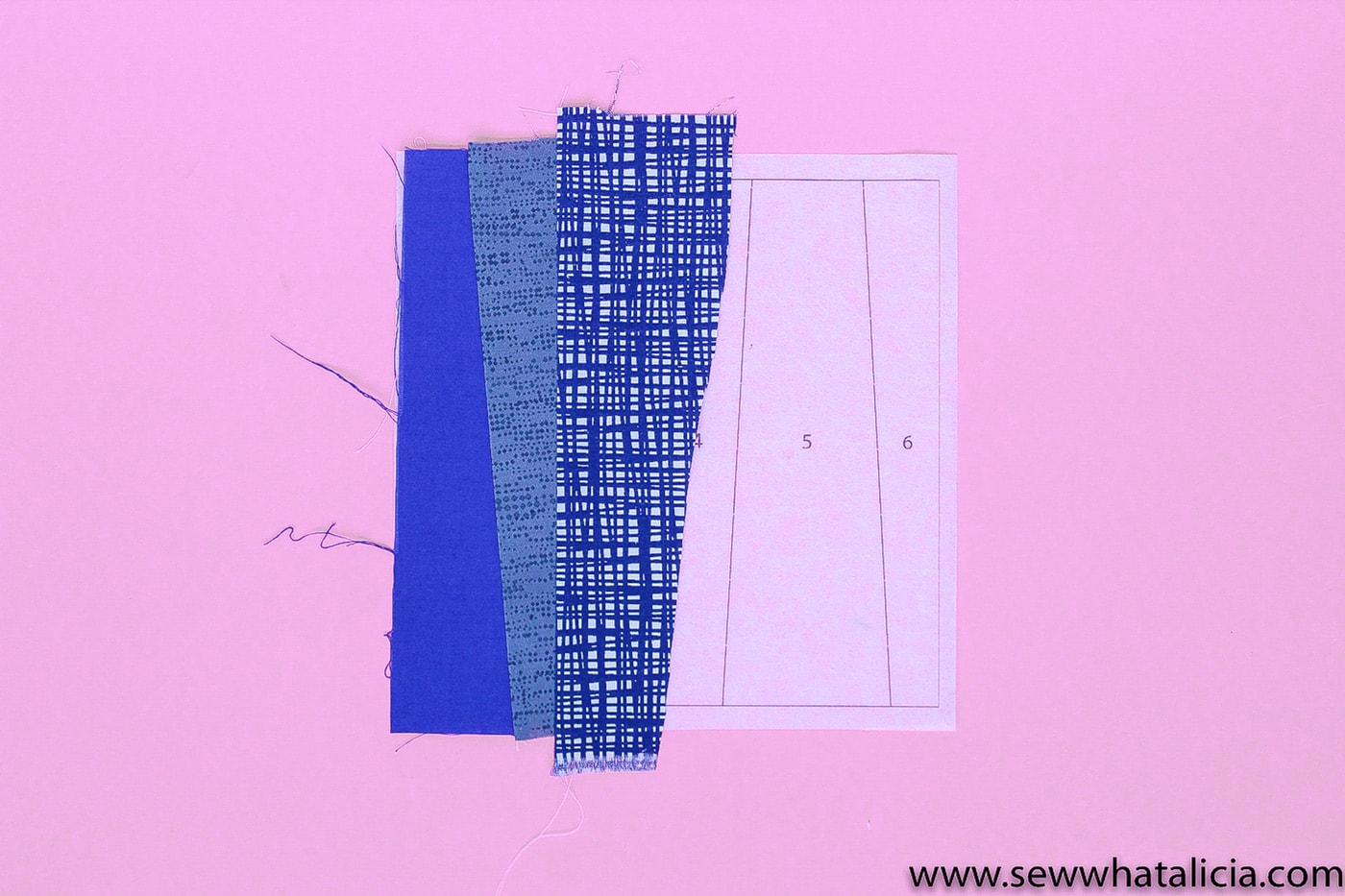 Repeat these steps until you have covered 1-6.
This block can be made in multiple sizes using tons of color combinations. I have given you the template for a 6 ½″ or 8 ½″ finished block but you can easily scale this down. After you print the pattern simply trim the paper to be ¼″ larger than the printed square all the way around. This will give you a good amount of seam allowance.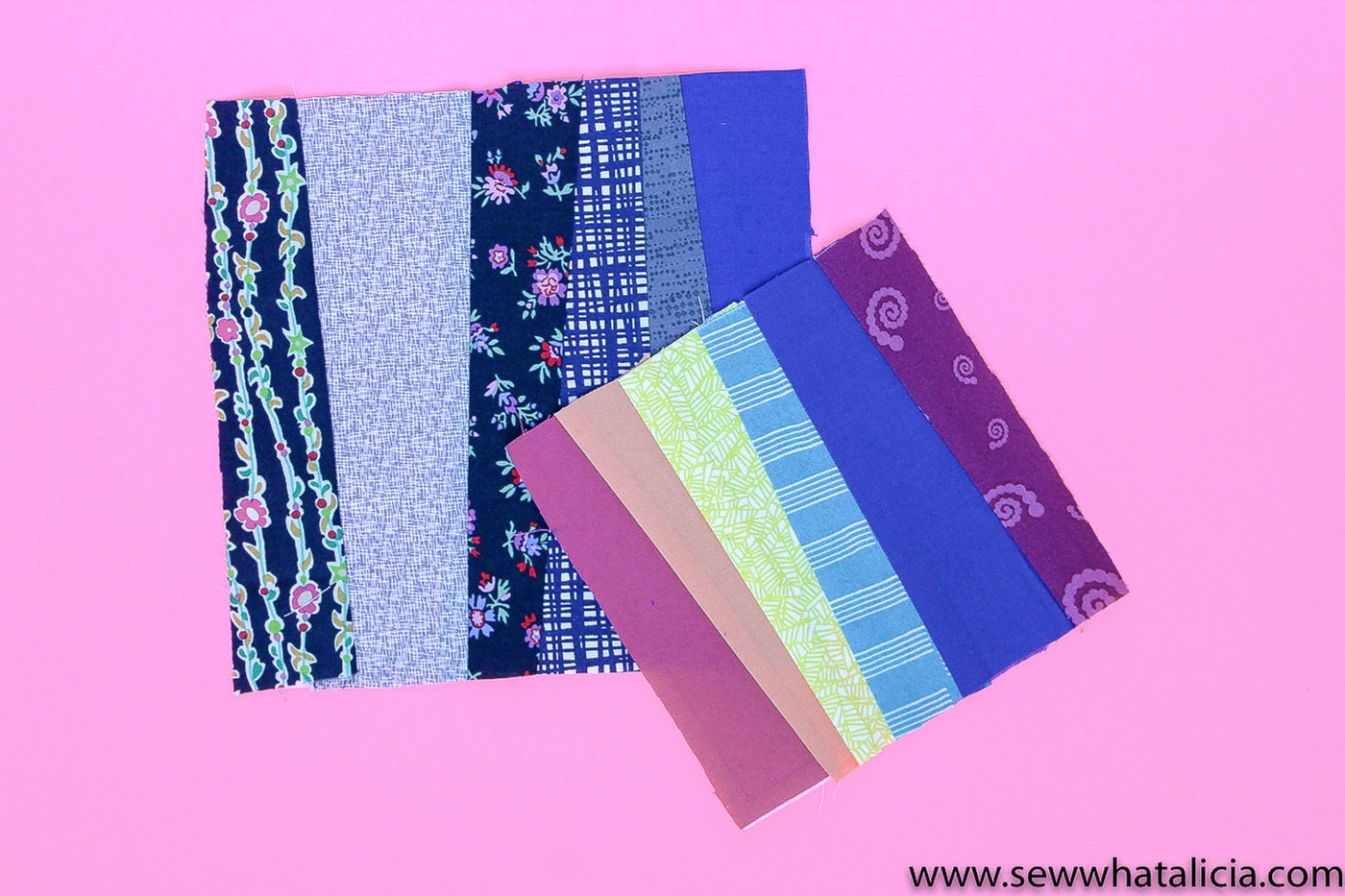 Thanks for letting me share this fun quilt block with you.
Want more from Sew What Alicia? Here are a few more ideas you might love!
More Paper Pieced Quilt Blocks
About the Maker:
I am a wife and a mother and a jill of all trades! I love to sew and craft, I love yoga and running, and I am a hard working momma to two special boys! Most days, I can usually be found at the sewing machine or at yoga class…haha just kidding I am usually chasing my two boys around but I squeeze those other things in whenever I get a chance, which is not as often as I would like!
Connect with Sew What Alicia
Facebook // Pinterest // Instagram // Twitter // Youtube
You May Also Like:
How to Make an Ohio Star Quilt Block