Today I'm excited to introduce our newest Halloween Quilt Pattern called Halloween Haberdashery. It features a combination of Witch Hat Quilt Blocks and Pumpkin Quilt Blocks.
If you like this quilt pattern then you may also like this Witch's Silhouette Pillow Sewing pattern. You can also just type Halloween Sewing into the search bar to find other fun Halloween Quilt and Sewing Projects and Ideas.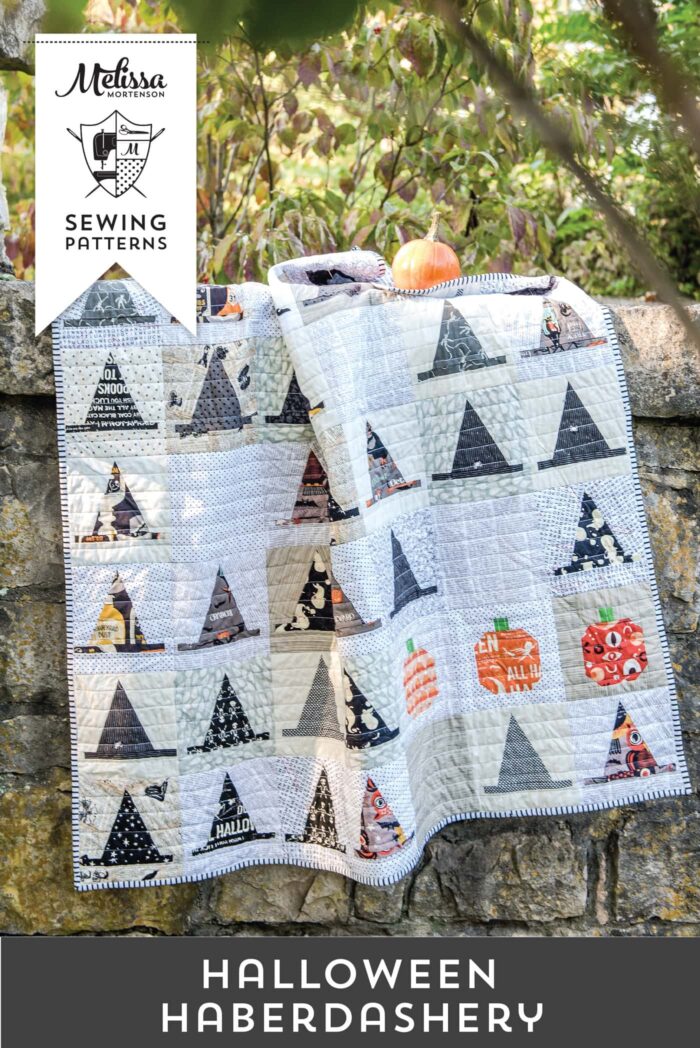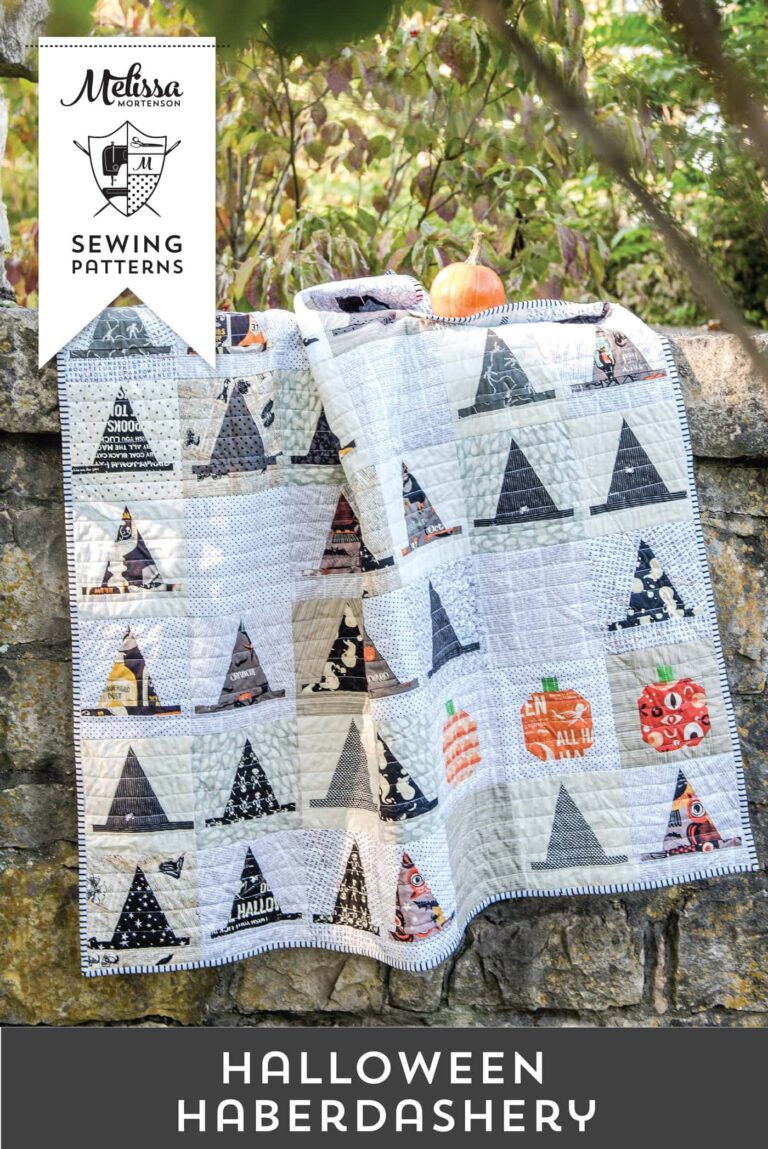 Table of Contents
A few weeks ago I got the idea to turn an isosceles triangle into a witch hat. I don't know where the idea came from, but once it was stuck in my head I had a hard time thinking about anything else. Isn't that how all good ideas start?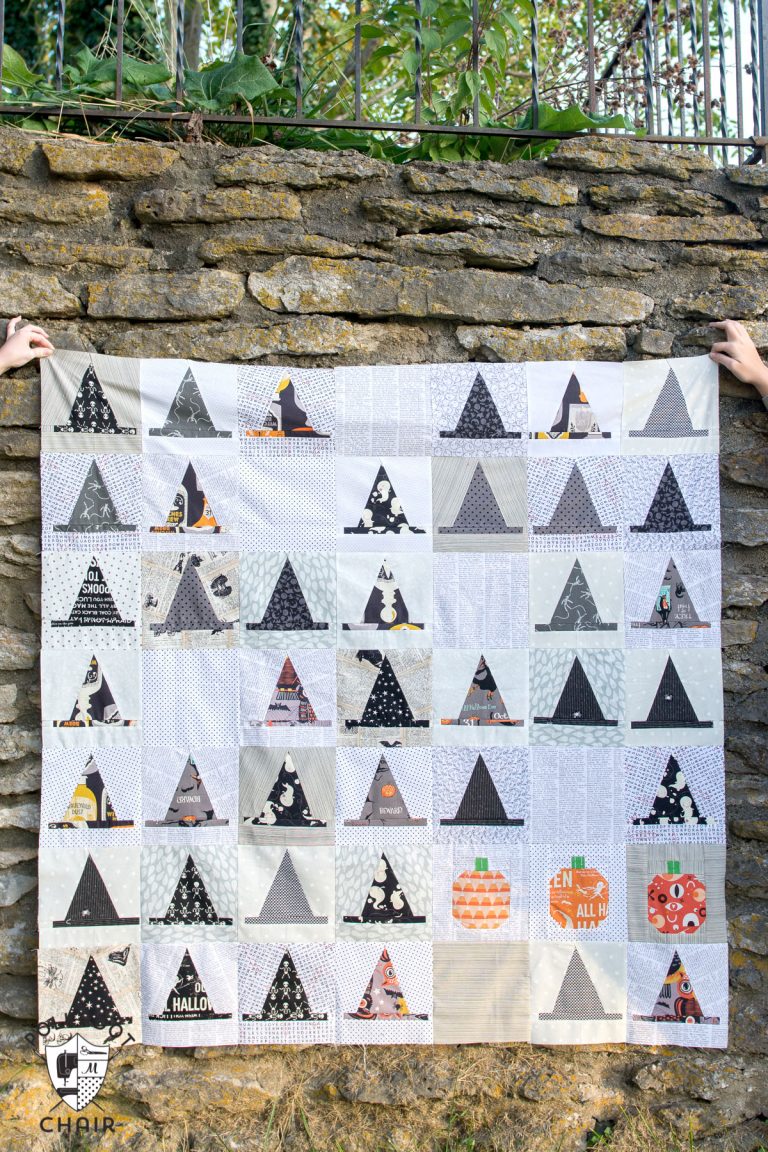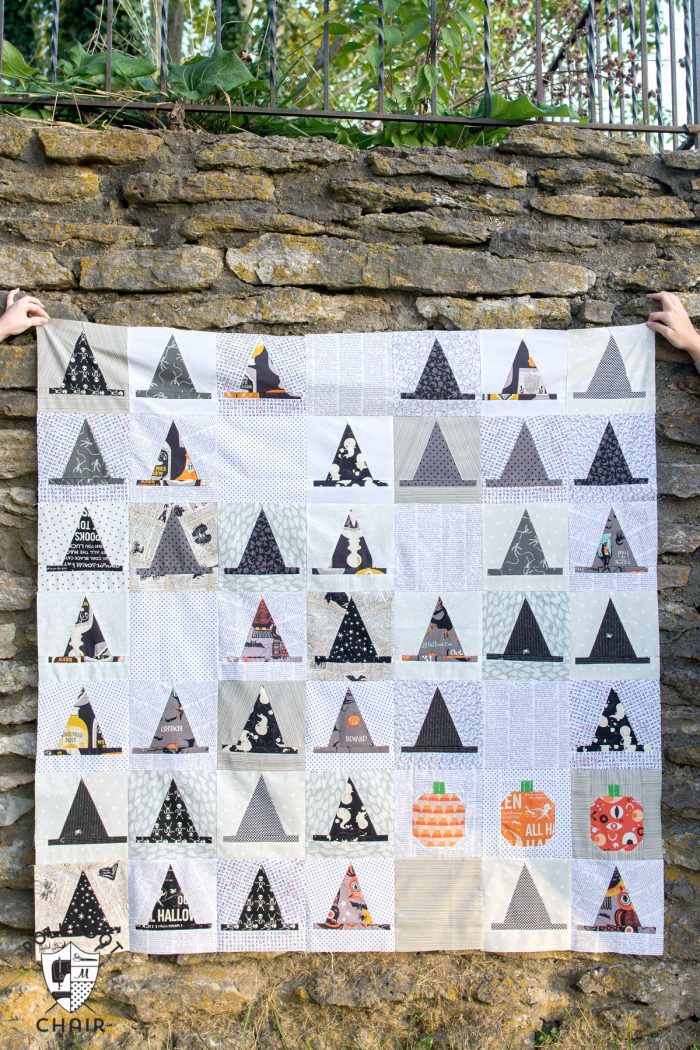 I love Halloween and try to sew something to add to my Halloween decorations each year. I've made Witch's Pillows, Hexagon Quilts, Table toppers, Table runners and Halloween pillows in the past few years (to see those projects just click on the word to take you to the page).
I made a Halloween quilt a few years ago and told myself that was it and I was not making another one. As you can see that plan worked out pretty well.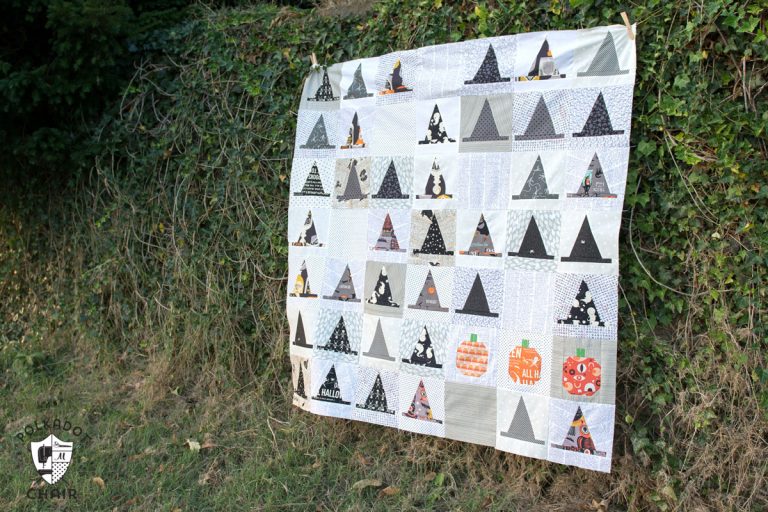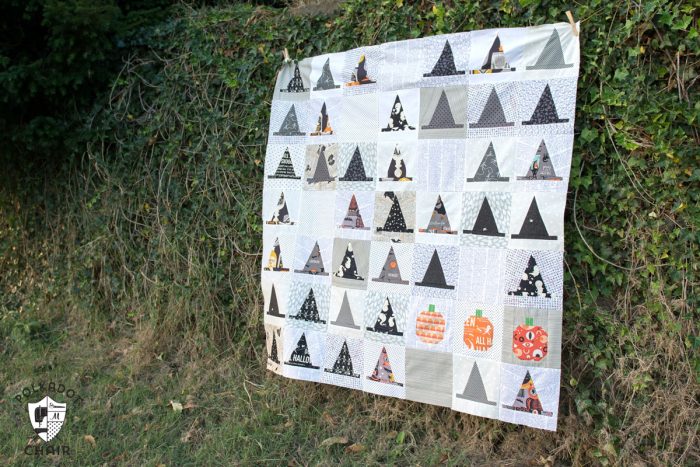 About the Halloween Haberdashery Quilt Pattern
This quilt is made from 40 Witch Hat blocks, 3 Pumpkin blocks and 3 blank blocks. It measures 53″ x 53″ and is stitched using a variety of low volume fabrics.
If you're not familiar with the term, low volume fabrics are fabrics that read as one color from far away. White fabric with light gray dots would be the perfect example of a low volume fabric. I think you could argue that a few of the fabrics I used are not quite a low volume since they have quite a bit of contrast, but I tried to use those sparingly.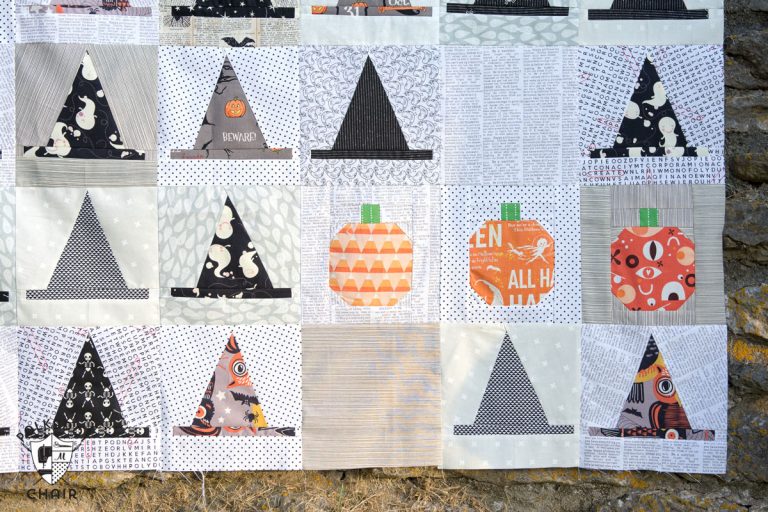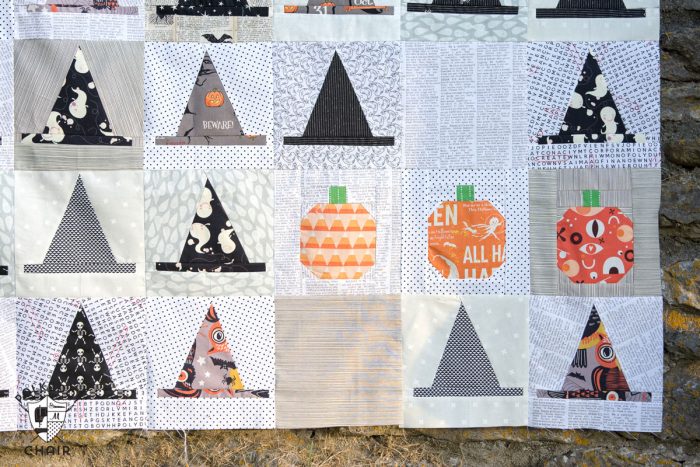 My plan was to only make witch hat blocks but as I got going I realized that I needed to add in a pop of color. I added the 3 pumpkin blocks at the bottom to give the quilt a bit of contrast and a focal point.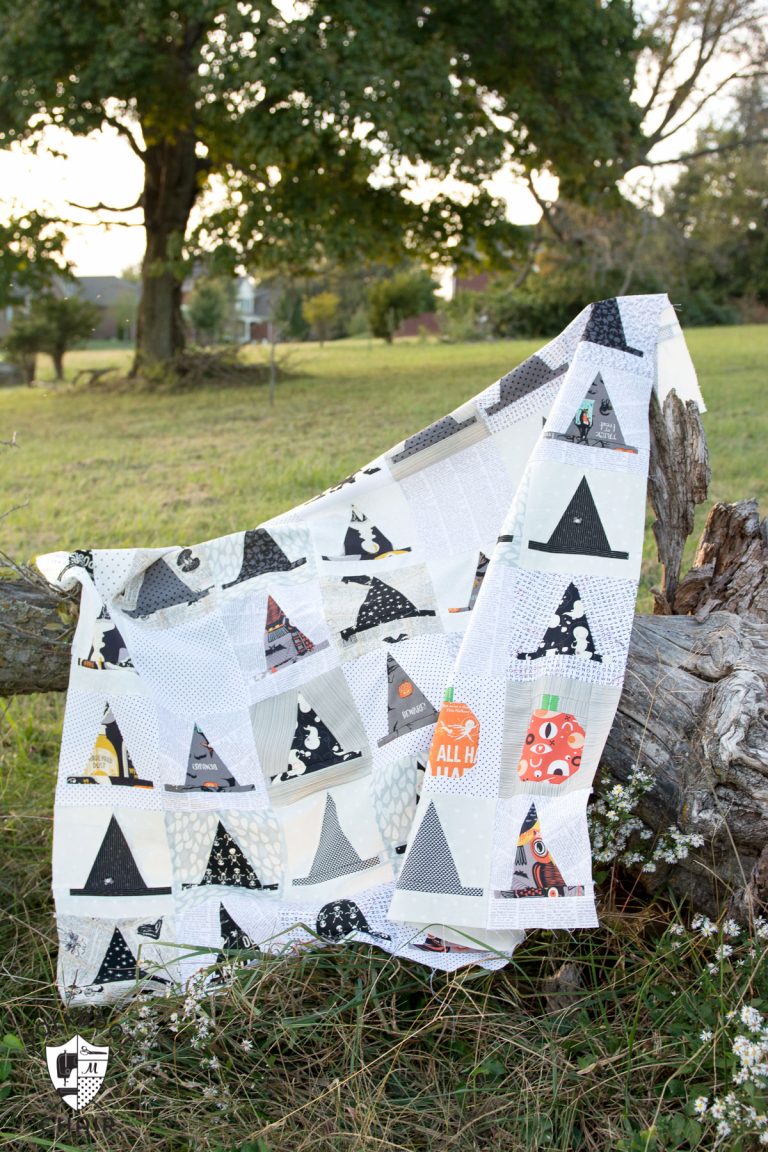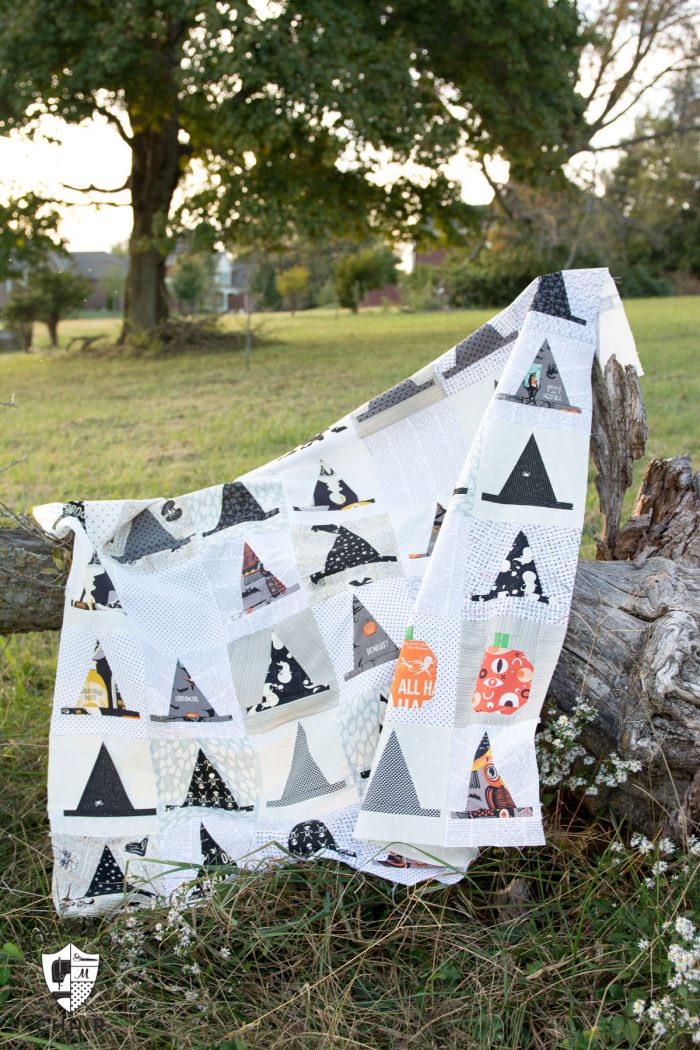 The quilt is not quilted yet, but I knew that I needed to get the pattern released BEFORE Halloween so the photos today are of only the top.
More Ideas to Use the Witch Hat Quilt Blocks
I had 4 blocks leftover that I turned into a quilted pillow. From the pillow you can get an idea of what the pattern looks like quilted.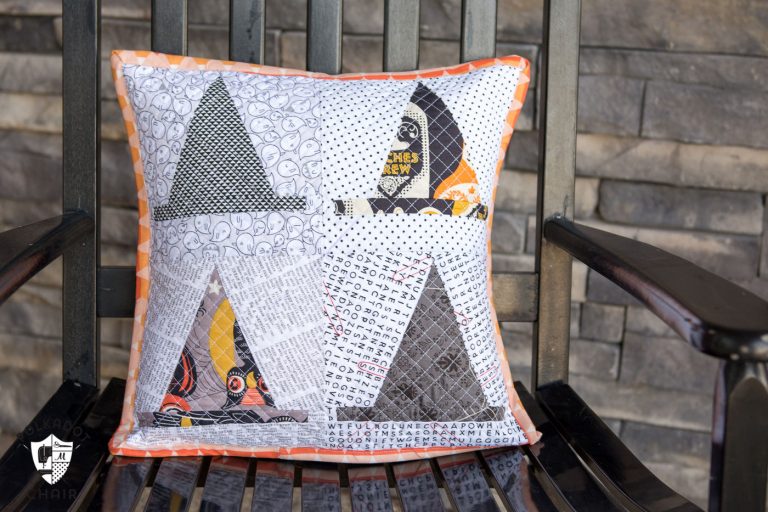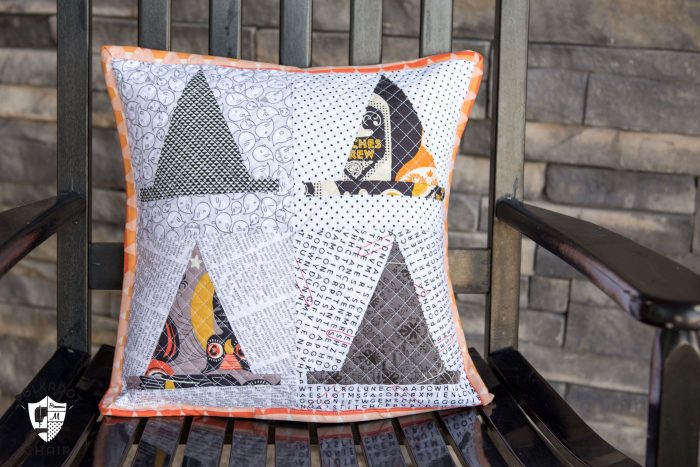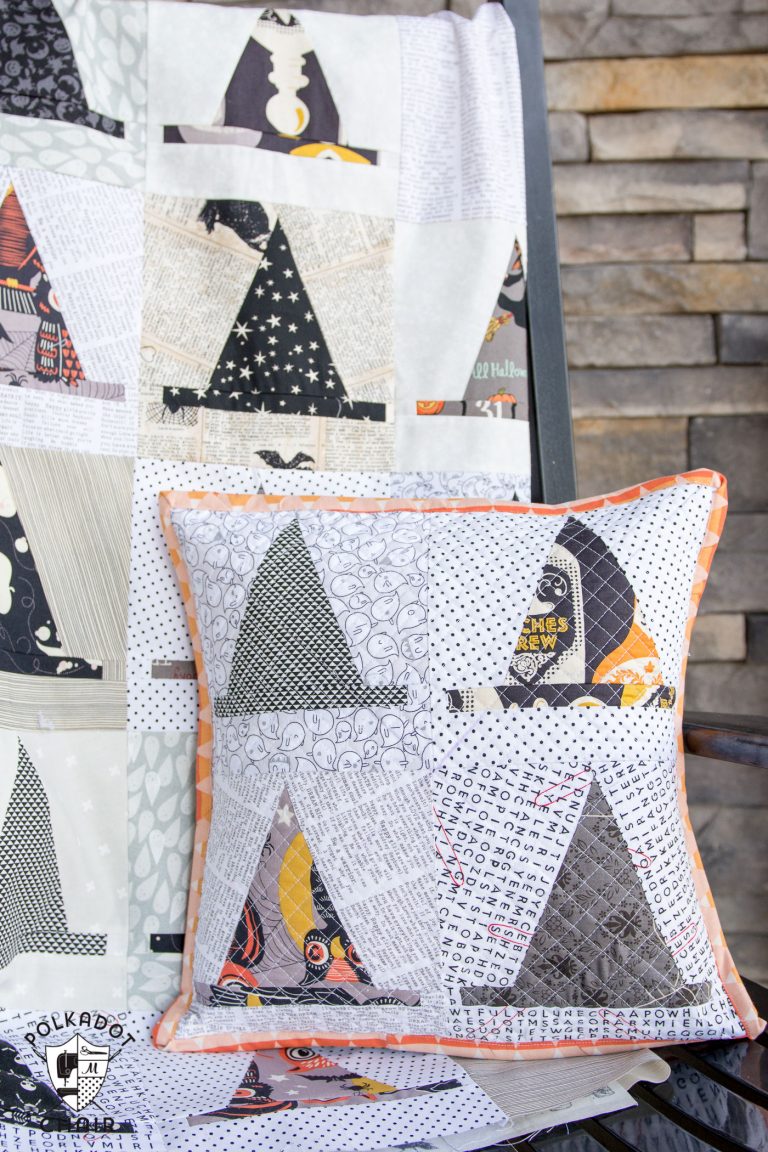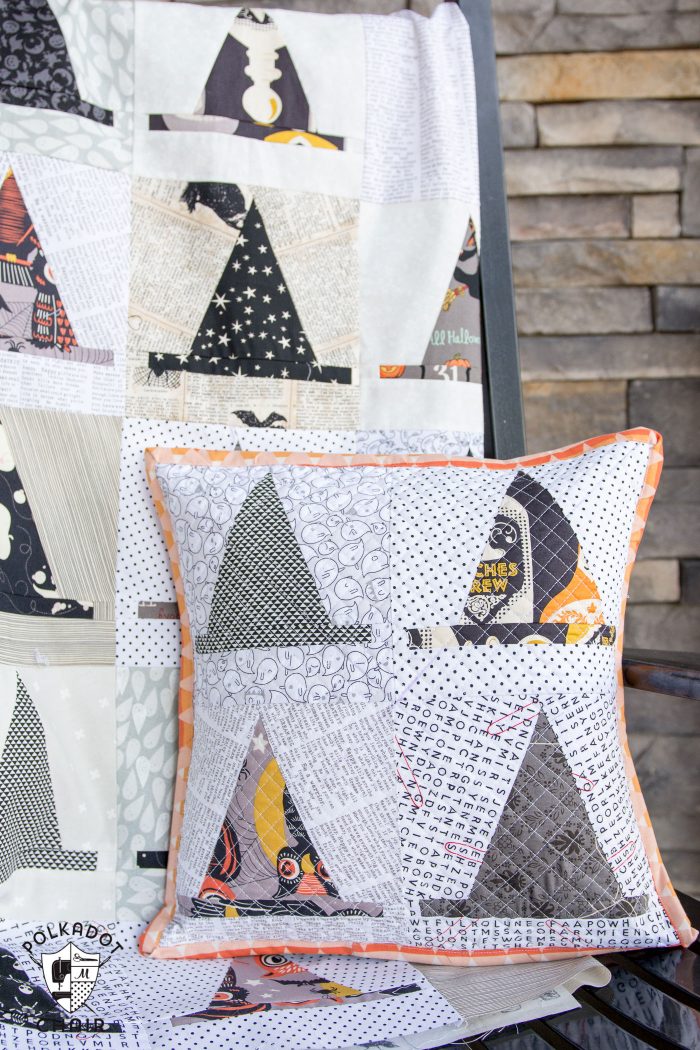 The quilt took me one weekend to make. You can get going "assembly" style and whip out the blocks pretty quickly.
To cut out the Isosceles triangles I used the AccuQuilt 5″ x 6″ Isosceles triangle die. I purchased an AccuQuilt GO last summer and have slowly been figuring out how to use it. (I bought it myself I did not receive it as a review product). If you don't have an AccuQuilt you can still make the quilt as I've included a template for you in the pattern.
I bought my AccuQuilt GO on Amazon and have included links to the die.
How to Get the Quilt Pattern
The pattern is in PDF and Paper format and can be purchased in the SHOP!!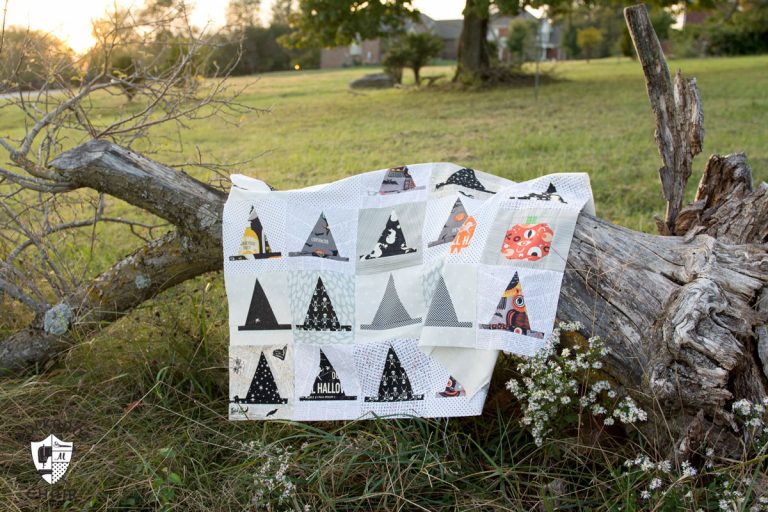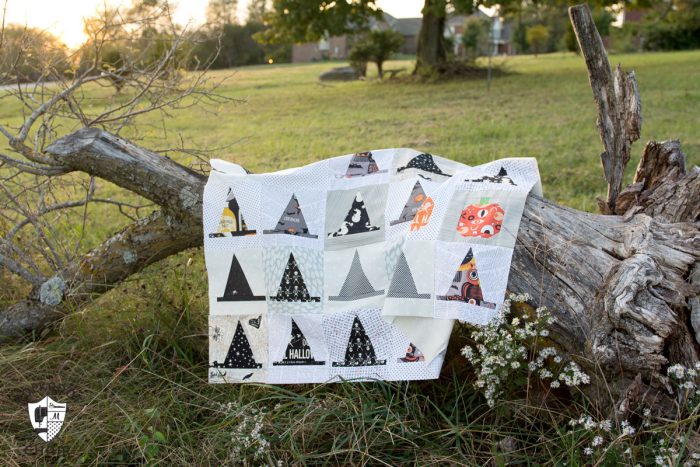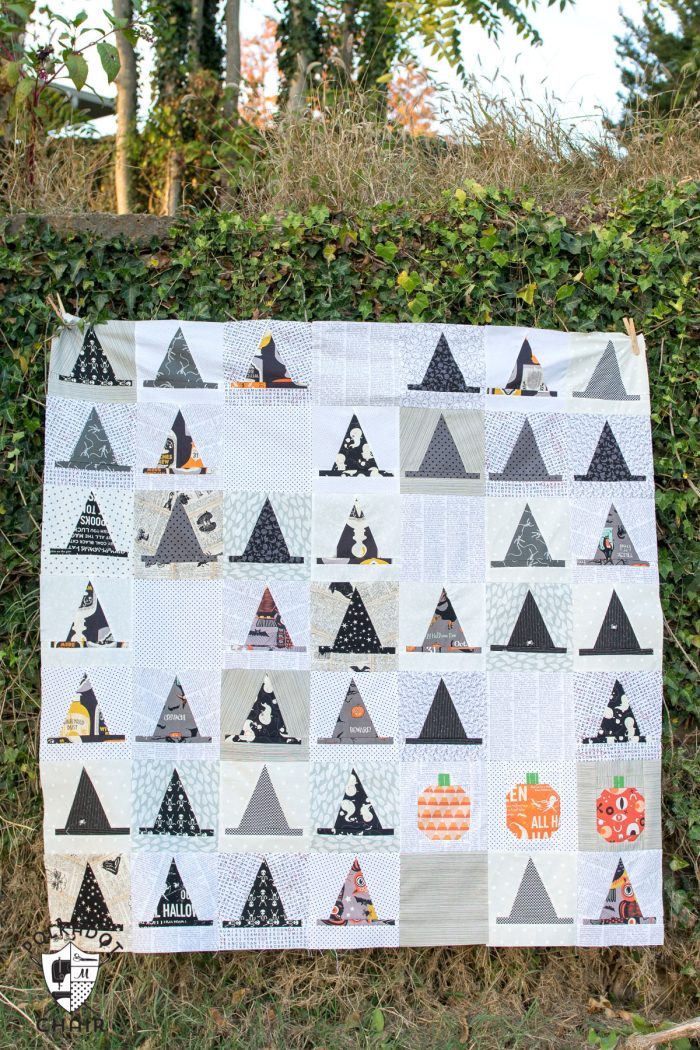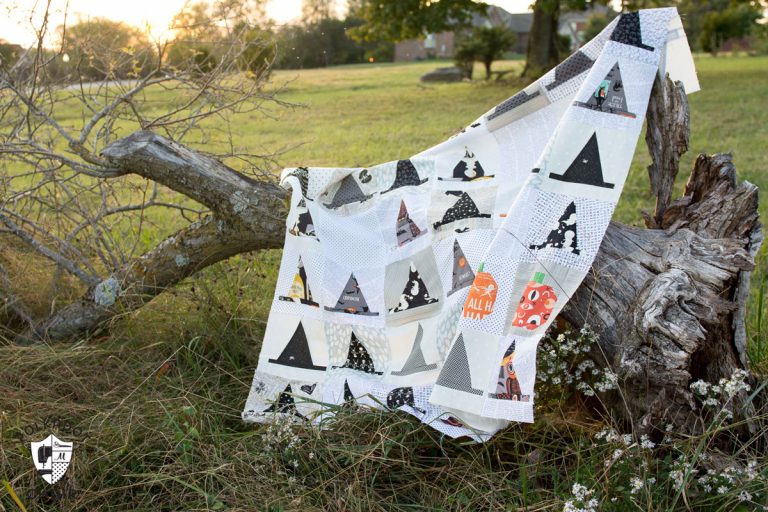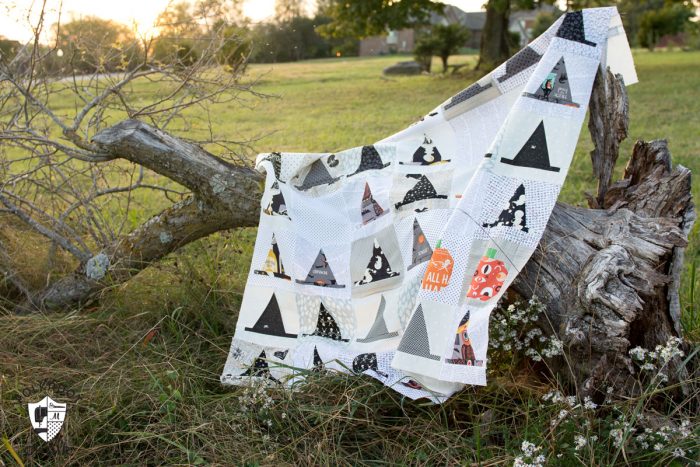 More Halloween Quilt Projects to Try!
Large Hexagon Quilt Pattern & Tutorial
9 Frightfully Fun Halloween Quilt Patterns