My husband loves to wear bow ties and has been bugging me for years to make some for him. I'm happy to say that I have figured it out, and am excited to share this tutorial teaching you how to sew a bow tie. I've even included a free pattern piece to download! Keep reading for more info!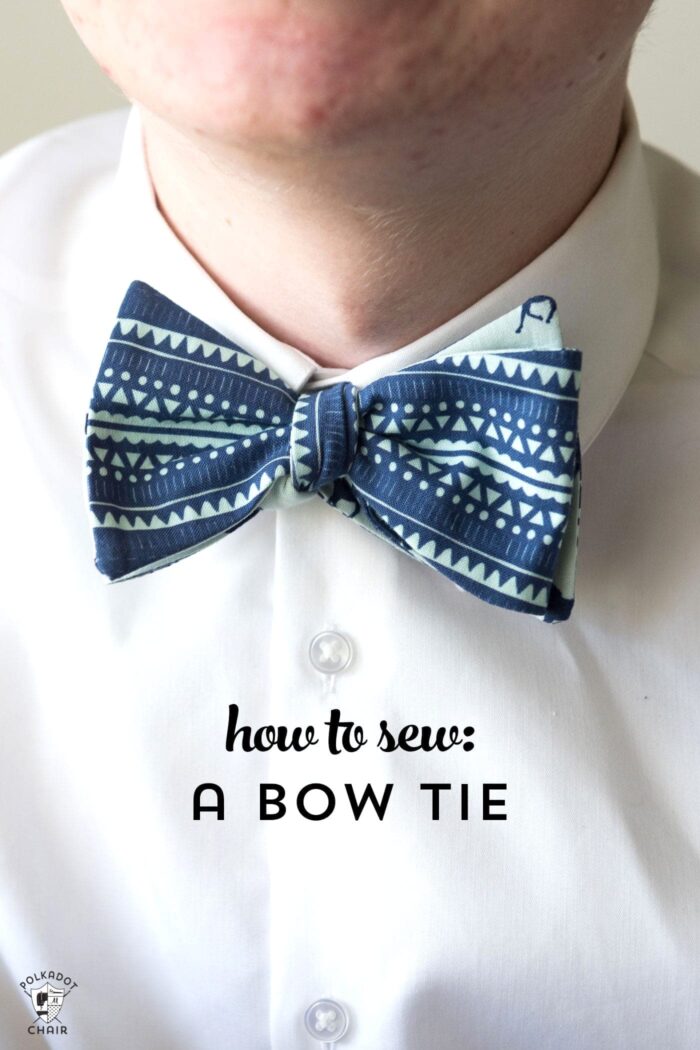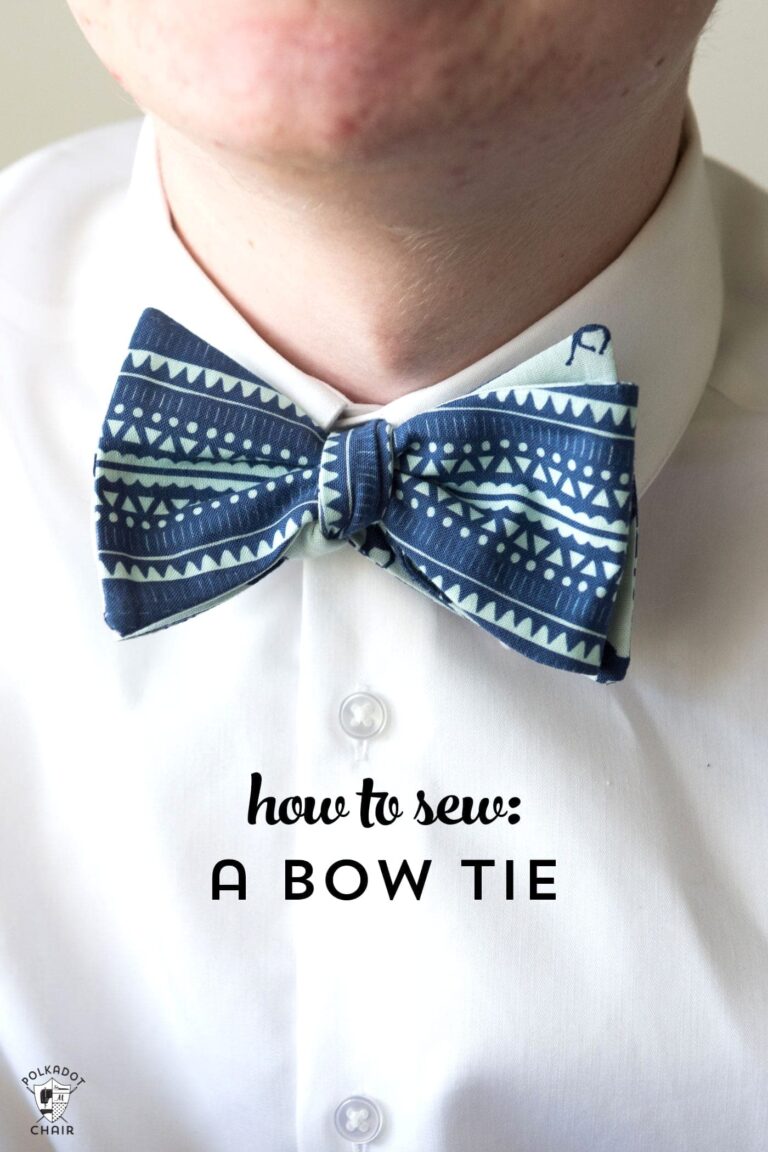 A few years ago my husband decided he was only going to wear bow ties. The decision was based partially by the fact that we live in the South, and partially by the fact that bow ties are easier to keep clean.
He's managed to amass quite the collection of ties over the years, and has asked me to make him a bow tie more than a few times. Usually when he could not find one that he liked at the store (for example, he needed a specific color for a Derby outfit).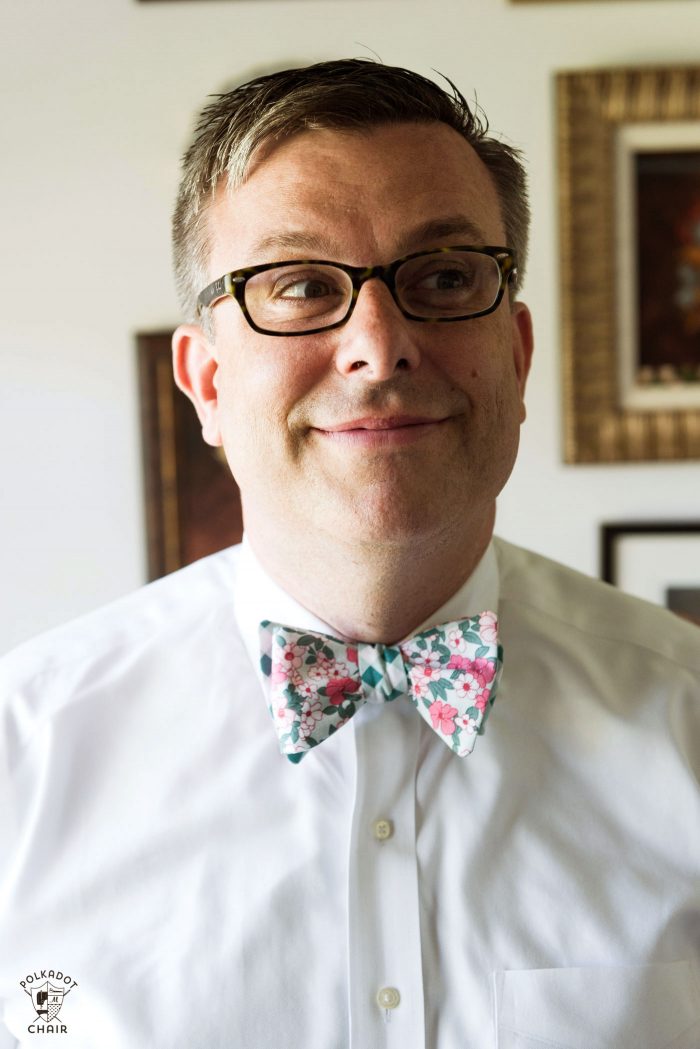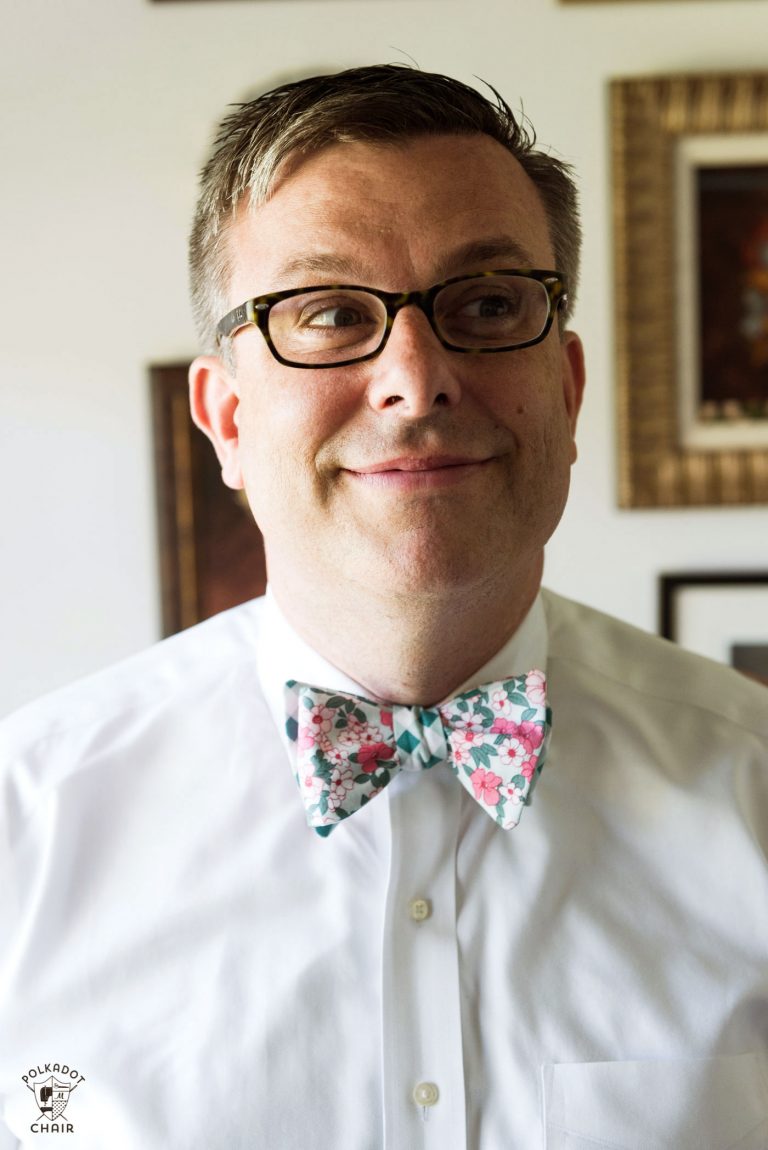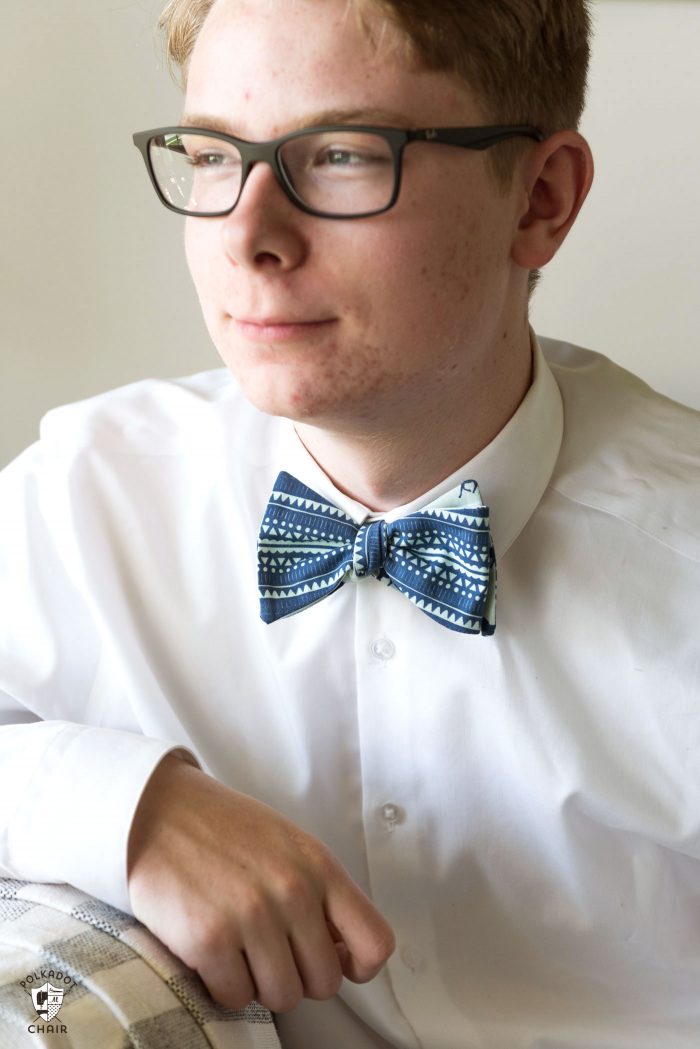 I wanted to get this tutorial written before Derby so that you guys could stitch up your own ties for the big event, but I didn't have it quite perfected by then.  Now Father's Day is right around the corner and I thought that this would be the perfect project to share if you're looking to DIY a gift for your Dad.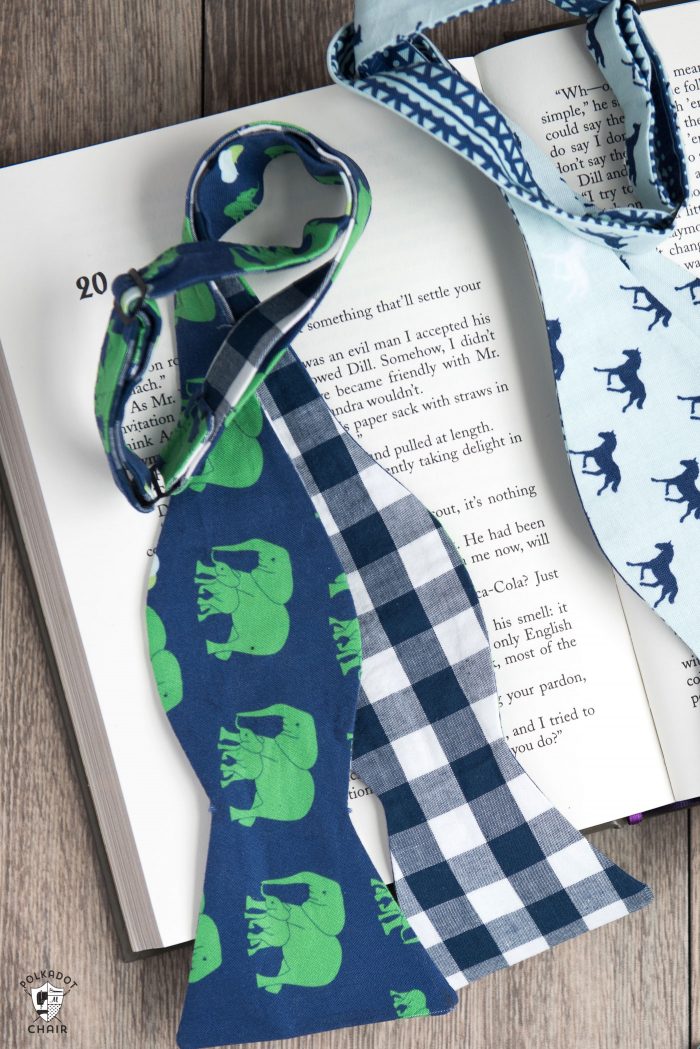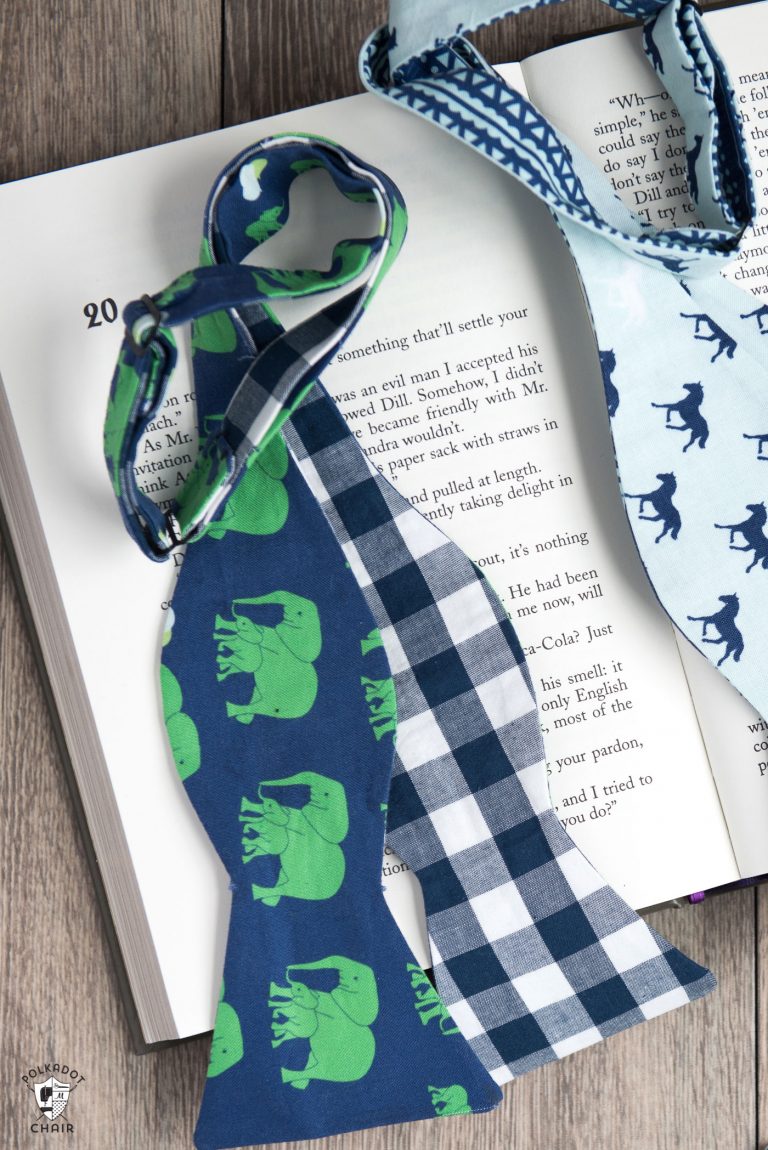 This particular bow tie is one that ties. It's not a "fake" bow tie (my husband's term not mine). It's also adjustable. The same bow tie fits my husband, my son and as you can see our dog *wink*.  It should also fit a guy that is larger than my husband, since when he had the tie on there was still room to adjust it to be larger. I know that you can make bow ties in specific lengths, but I prefer to make ones that adjust. Especially if you're giving it as a gift.
I based the pattern for the tie on my husband's favorite bow tie shapes. I tested the pattern by making a bunch of ties to make sure the finished product had his "blessing". I'm happy to say that the pattern passed the test *wink*.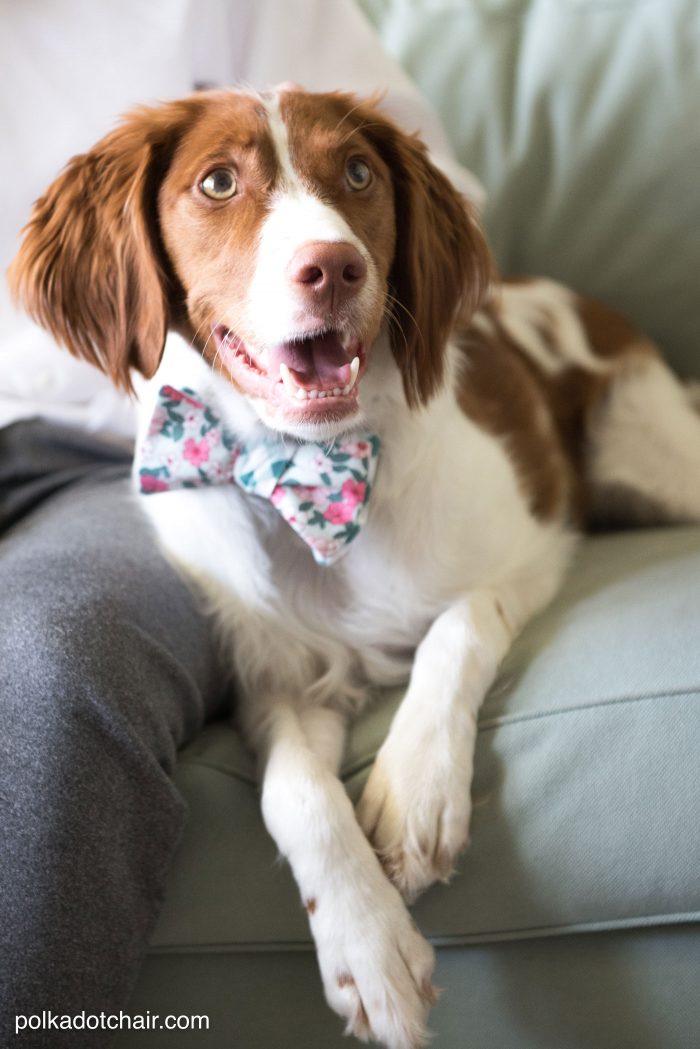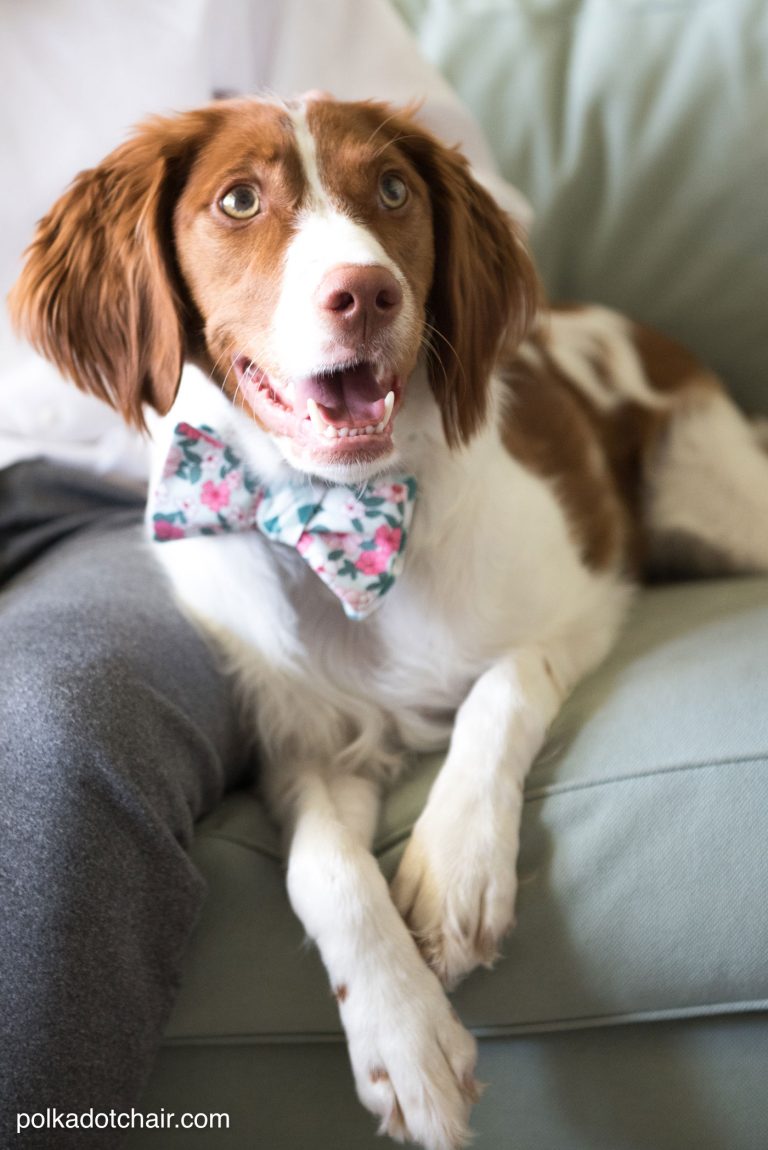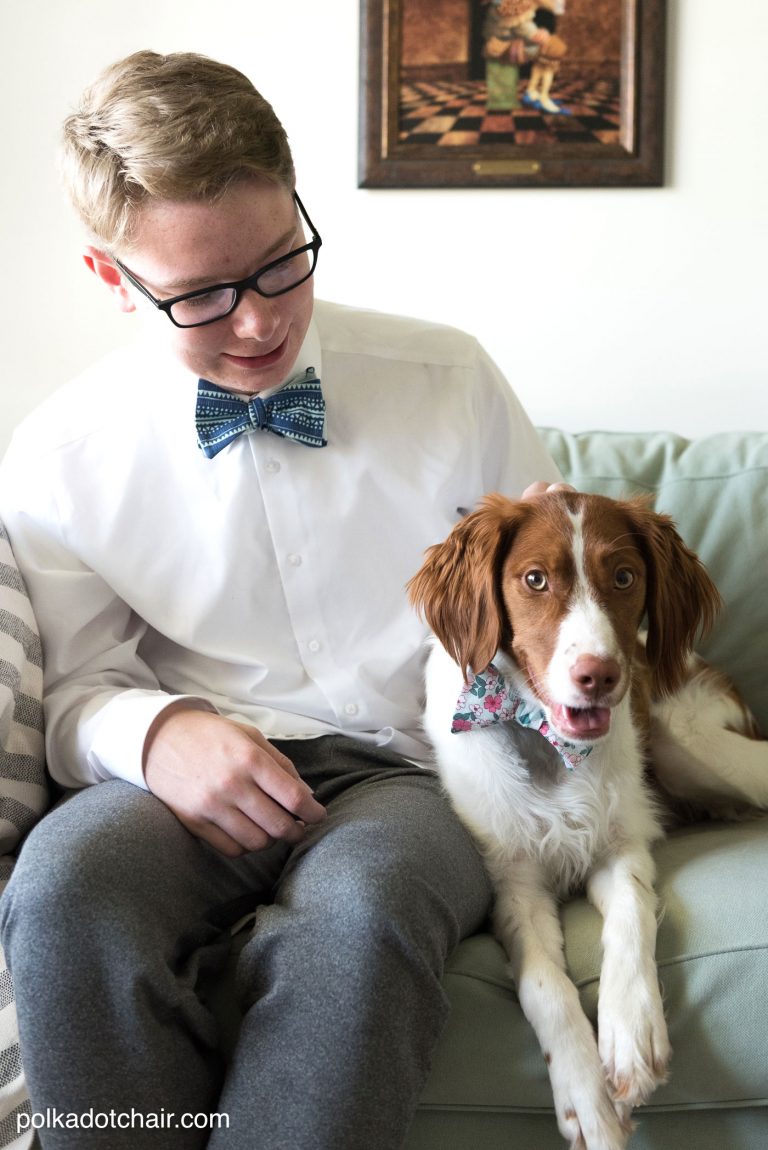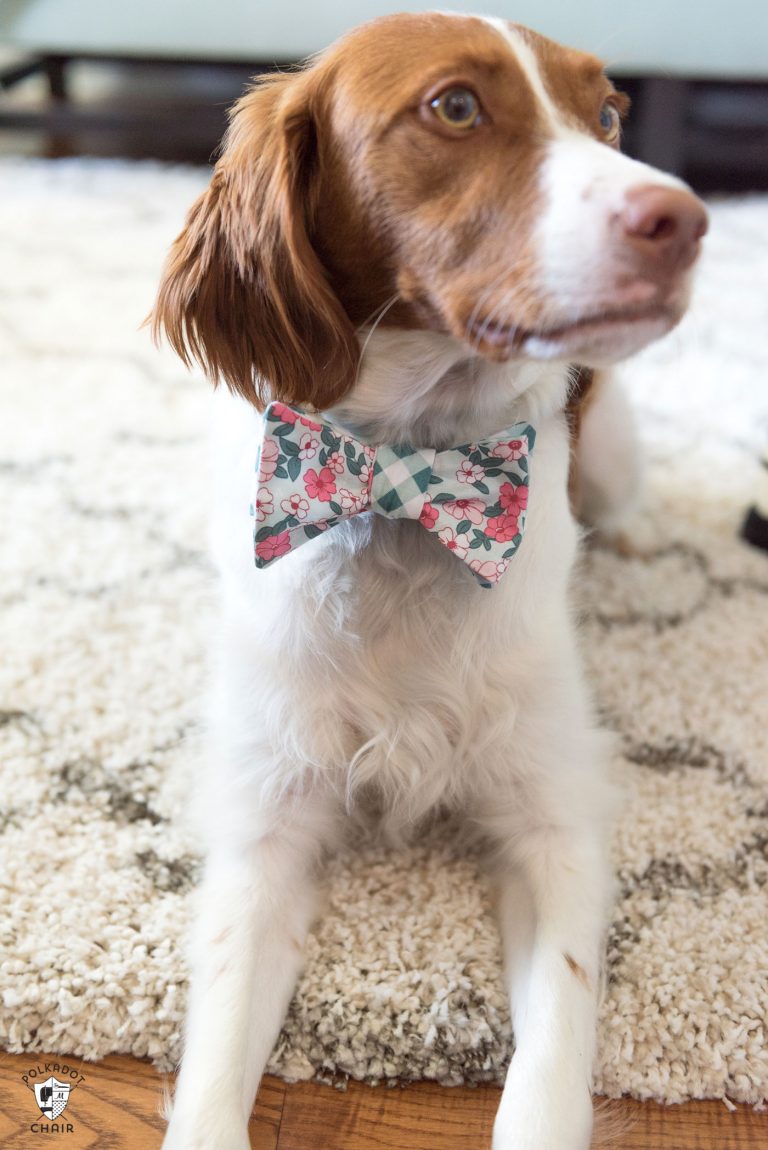 While I was taking photos of the finished bow ties, my teenage son was getting tired of me taking his photo and asked if someone else could "pose" for him. I asked him WHO he thought was going to wear the bow tie instead of him (we are down to two kids on our house and don't really have any neighbors close by). He suggested the dog, and well, things got pretty silly after that!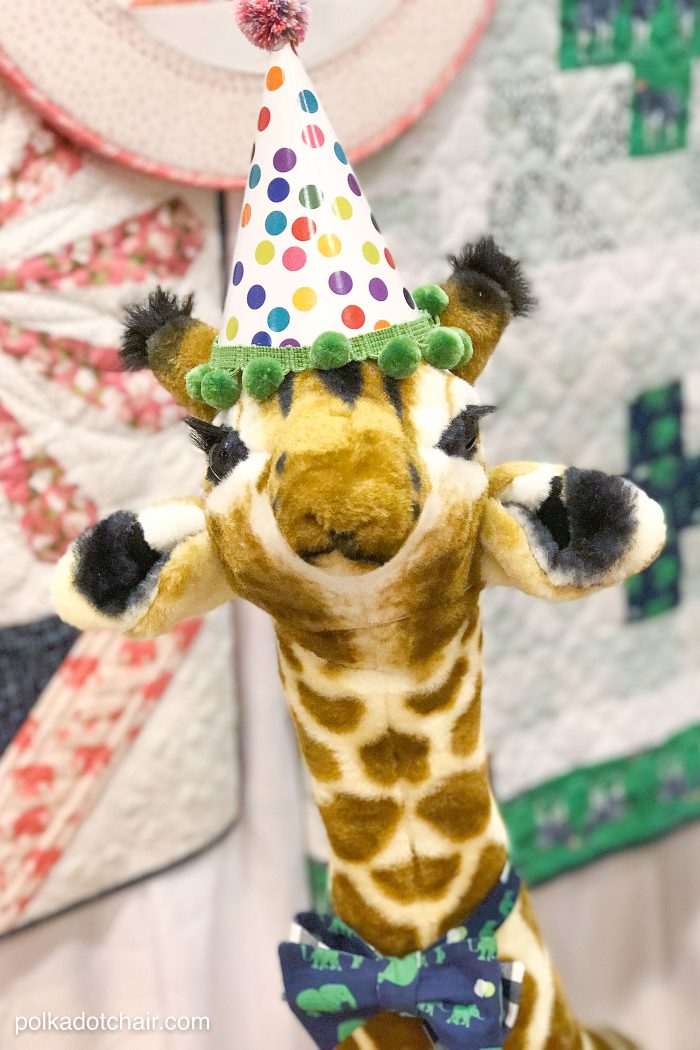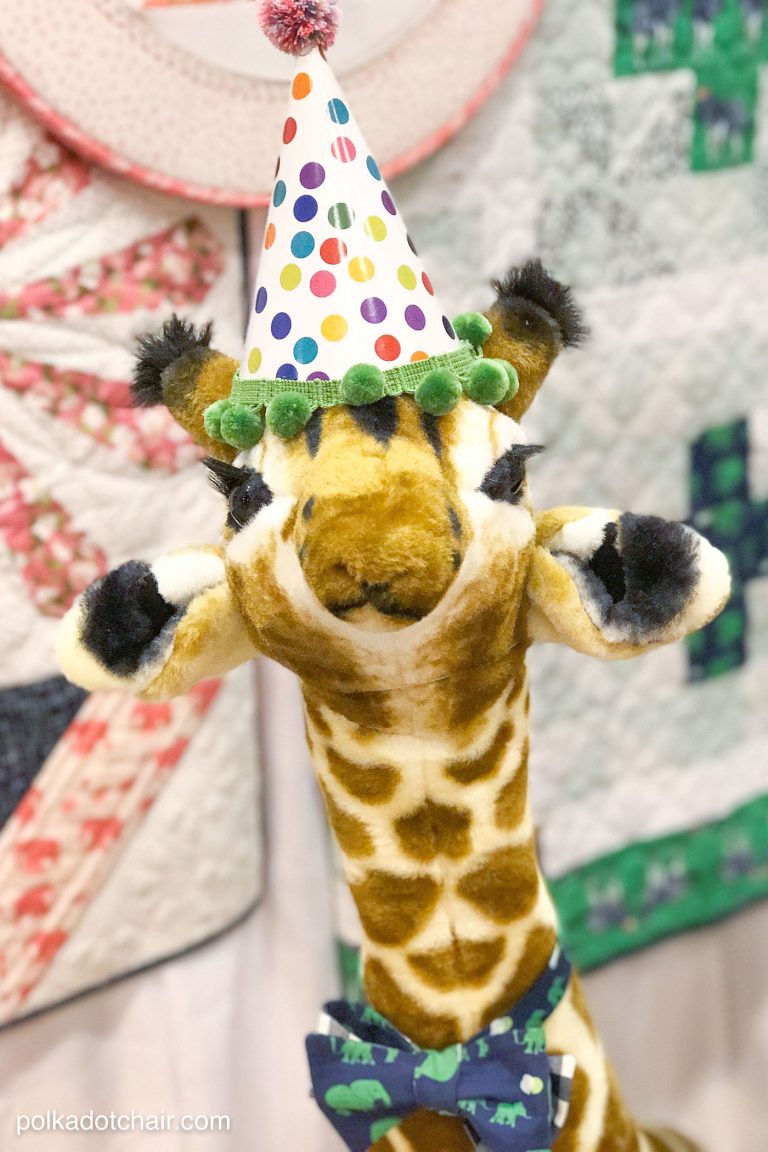 I even ended up making a bow tie for the giraffe that I took to Quilt Market (more on that later this week).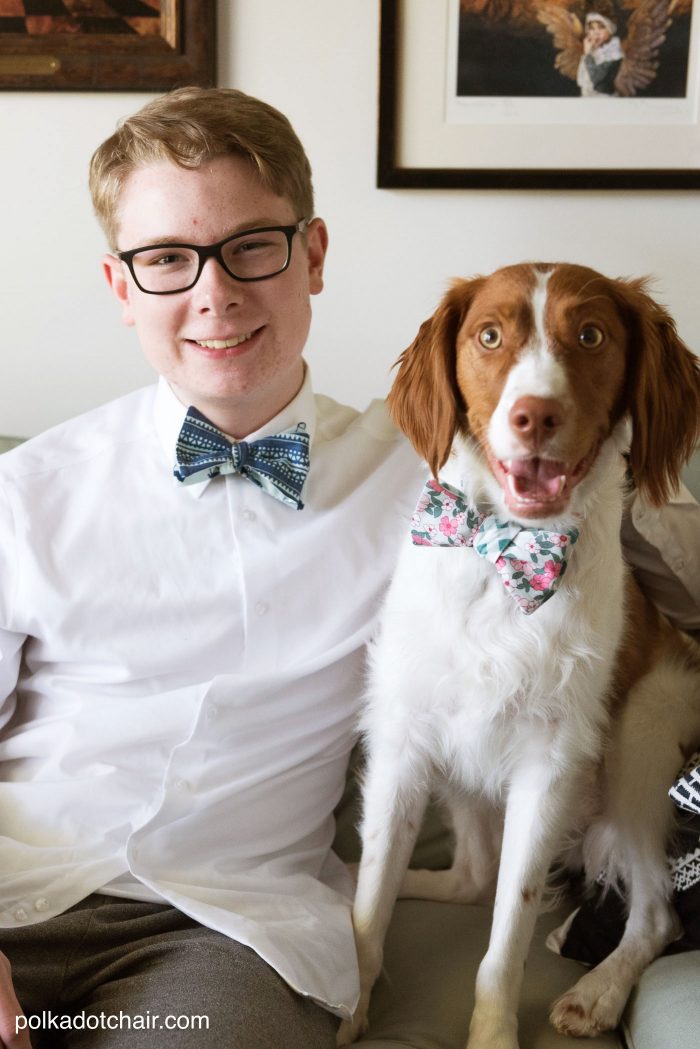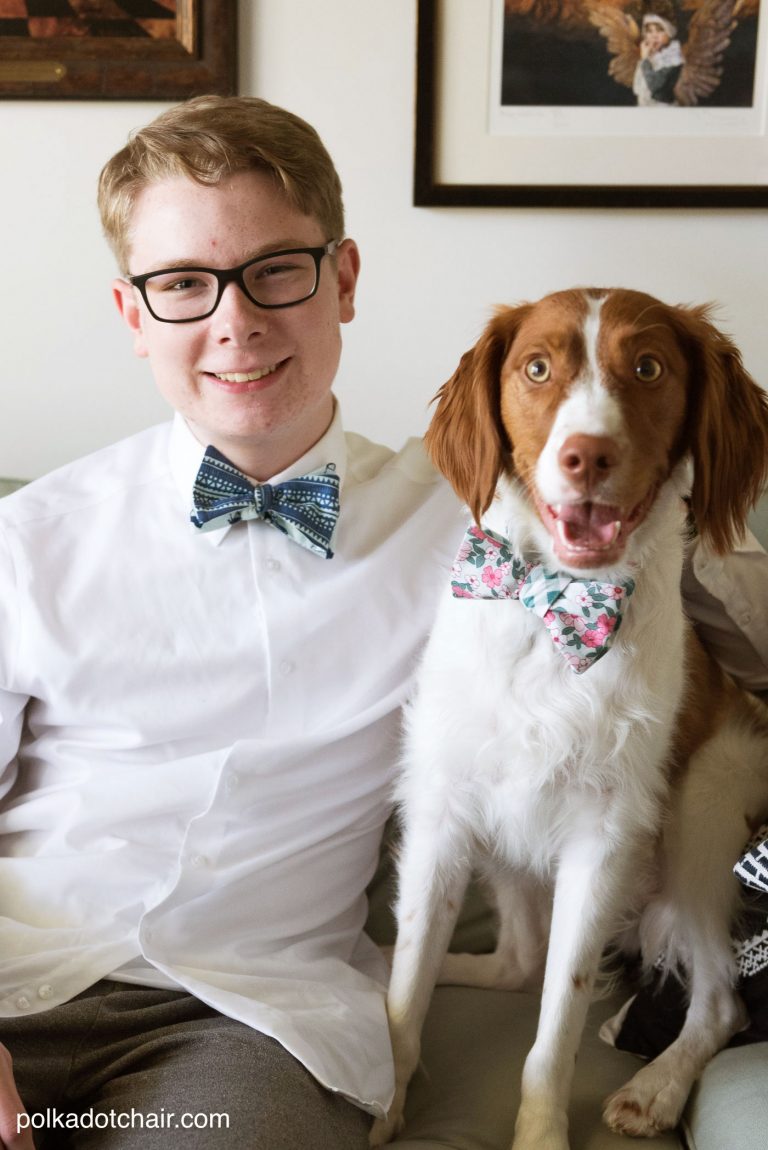 Okay, are you ready to make a bow tie?
To keep things simple, the directions are on a separate page,  to get the tutorial just CLICK HERE.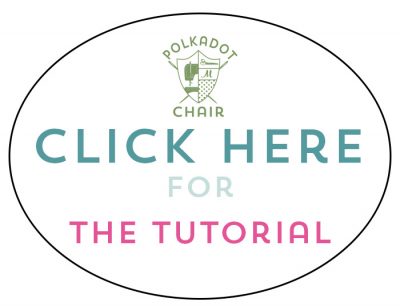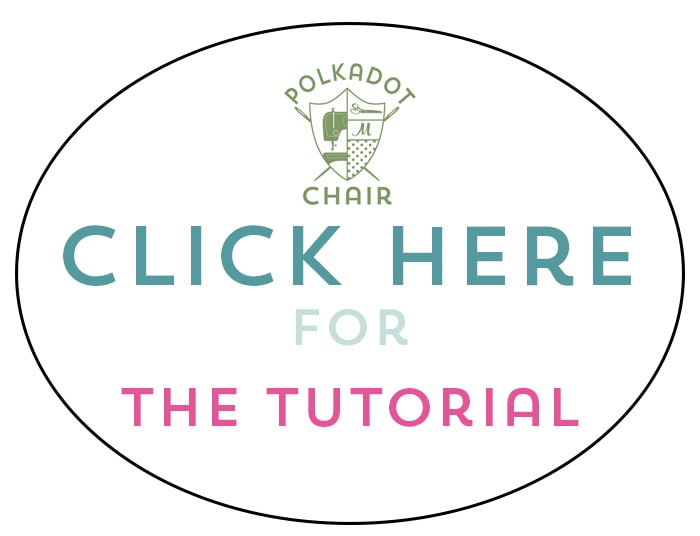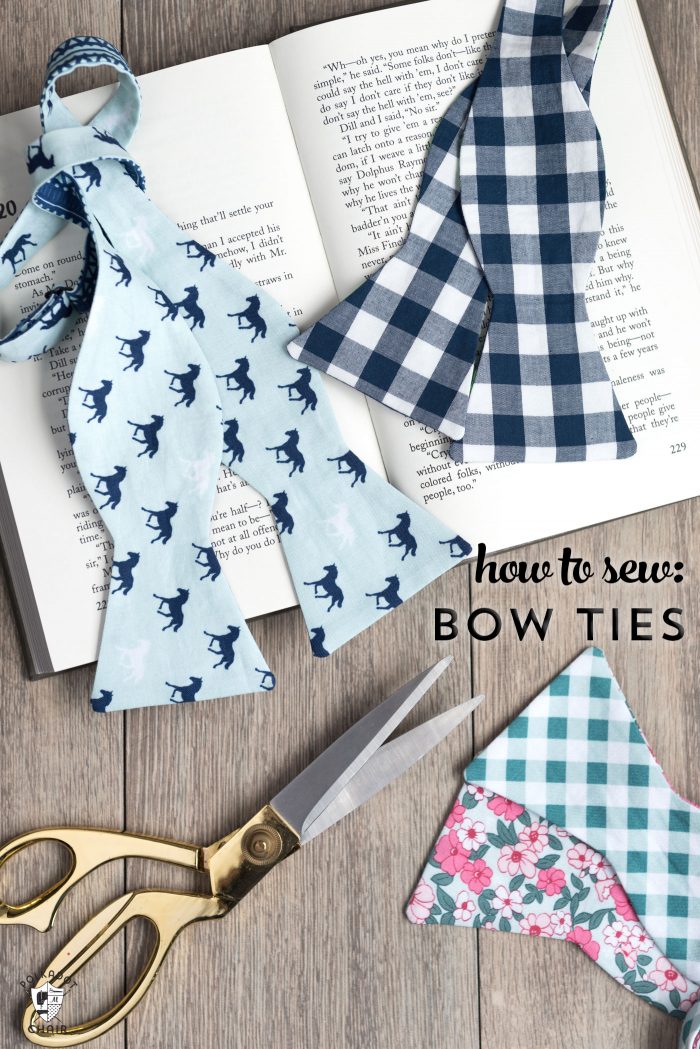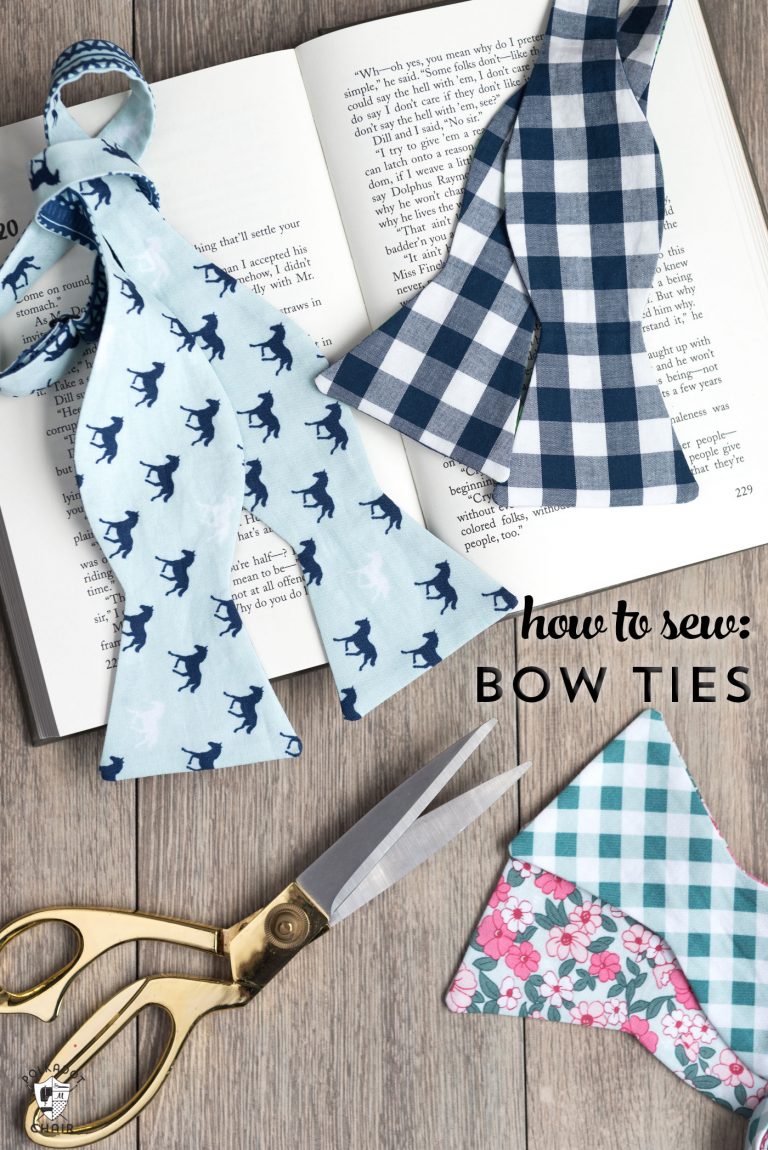 60