Week 10 of the Riley Blake Block Challenge has us creating Bow Tie Quilt Blocks. These blocks are a unique take on a traditional 4 patch block.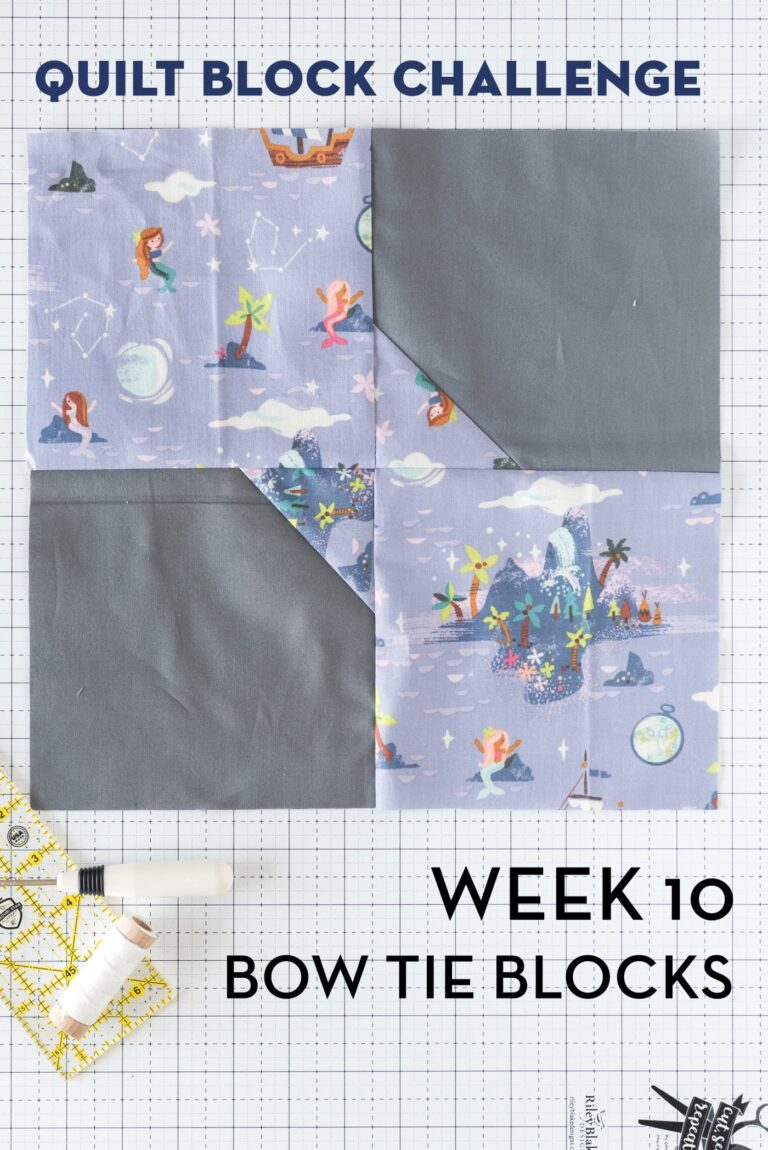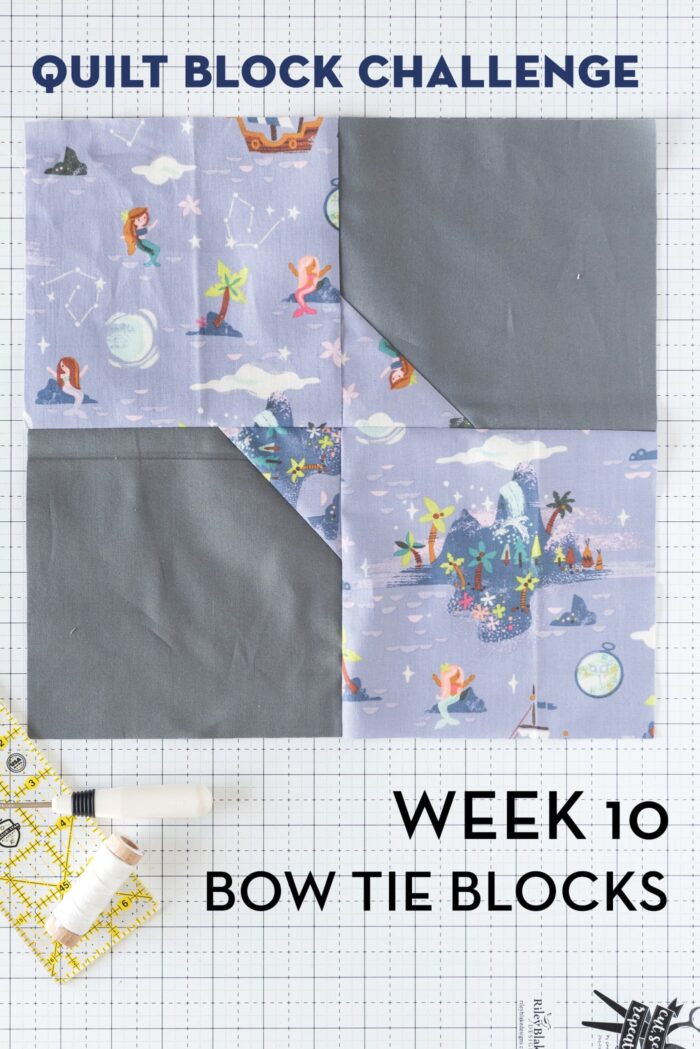 Jump to: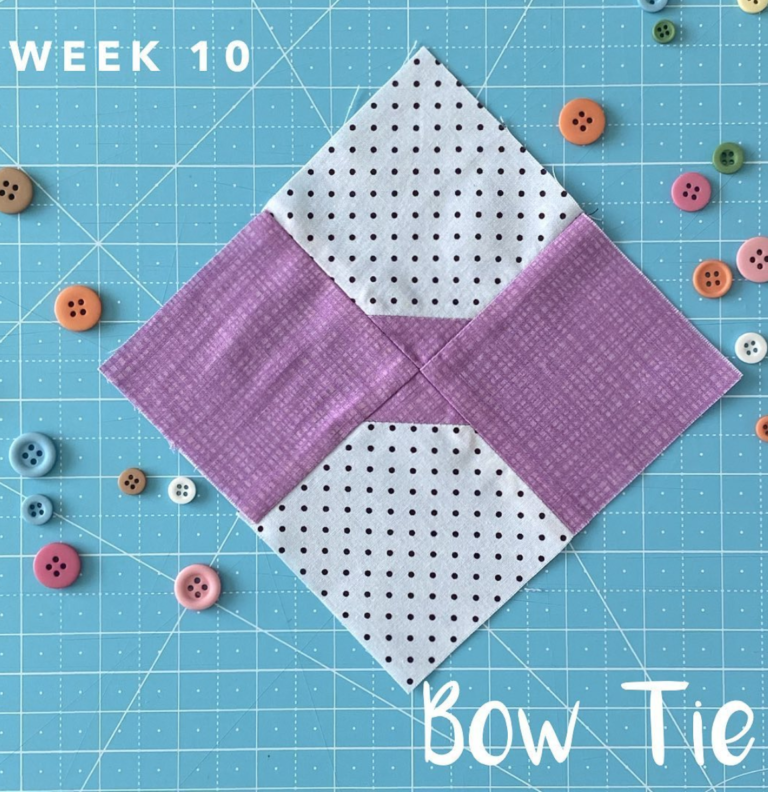 This week the tutorial for bow tie blocks is being hosted by Elea Lutz. She's a Riley Blake fabric designer. Her designs are sweet and inspired by vintage images.
I created a few projects from her Hello Dolly line a few years ago.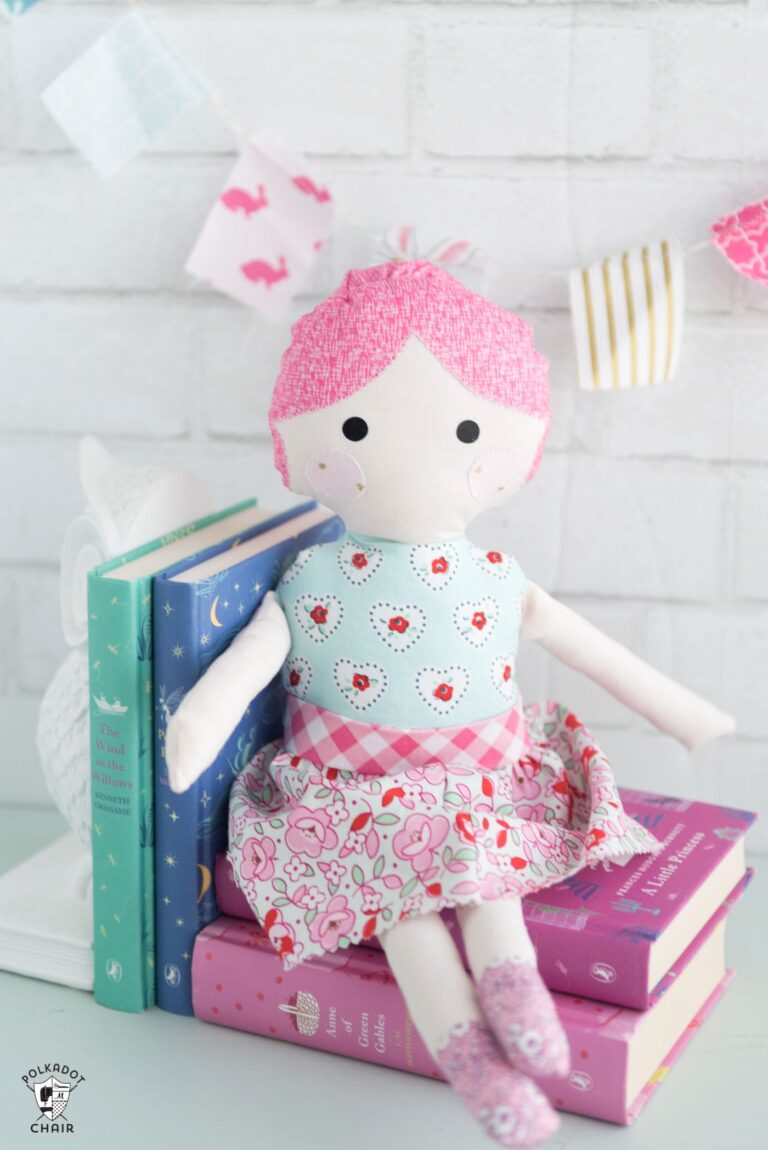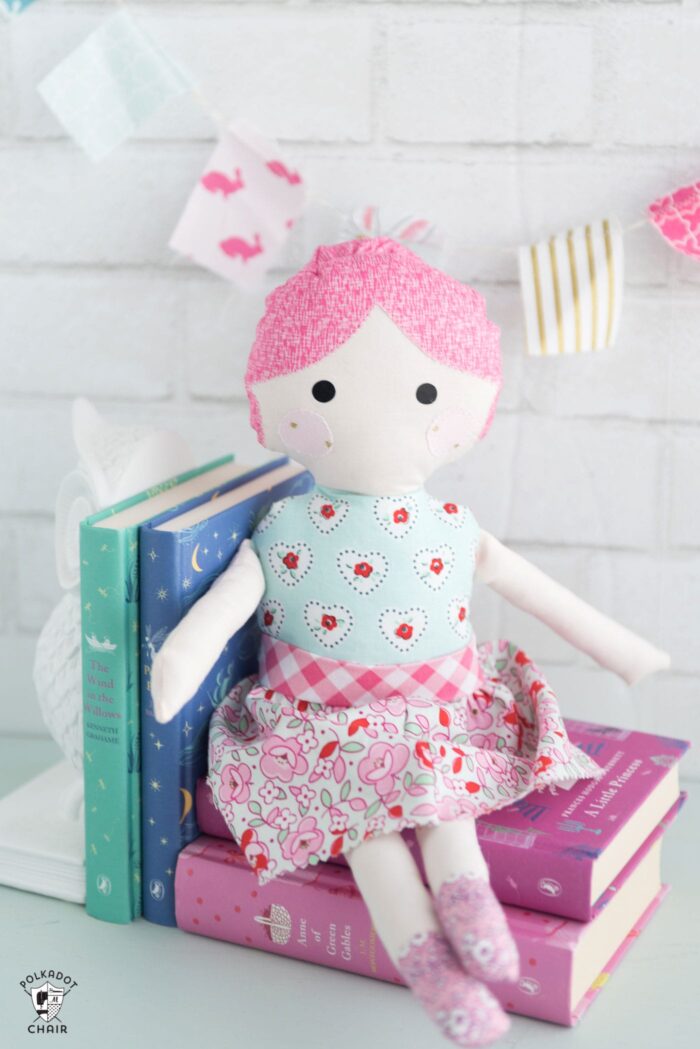 What is a Bow Tie Quilt Block?
A bow tie quilt block is a tradtional block that is a varation of a simple 4 patch quilt block.
It features a technique that many quilters call "snowballing". This technique has you layer a small piece of fabric on a larger piece. A diagonal line is drawn on the smaller piece of fabric. When stitched and trimmed it produces the effect of "clipping" the corner of the block. It's a really simple technique that allows you to create quilt blocks that are more complex since you don't have to worry about lining up seams at 45-degree angles.
Where to find the Bow Tie Blocks Tutorial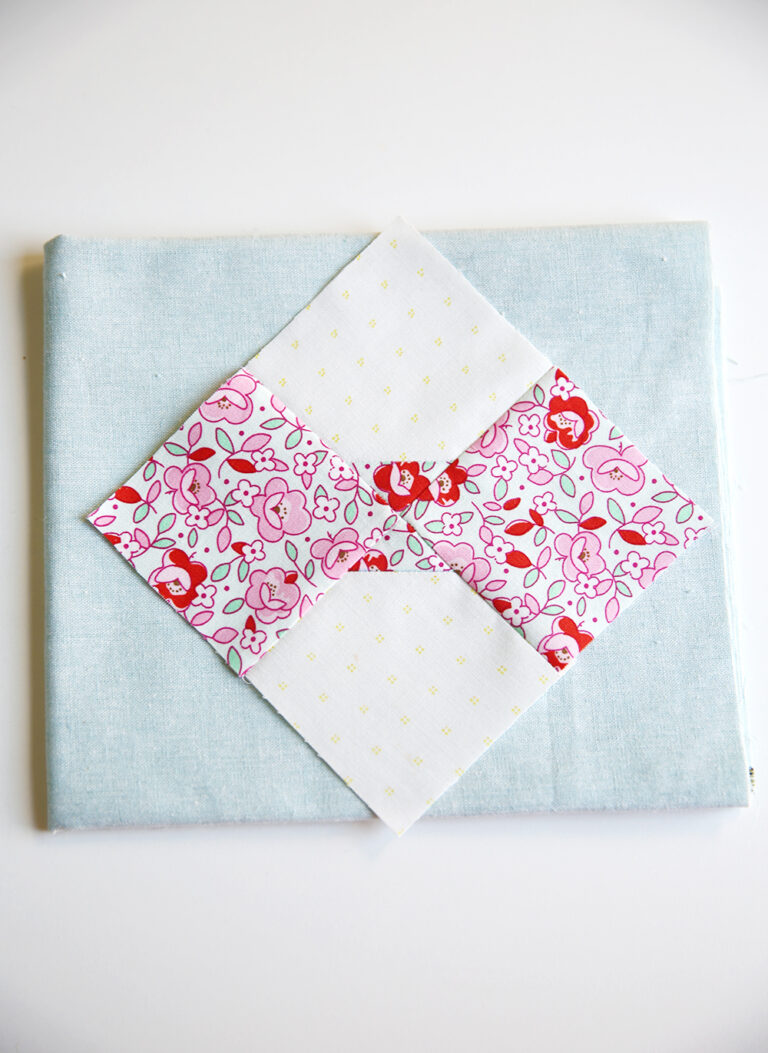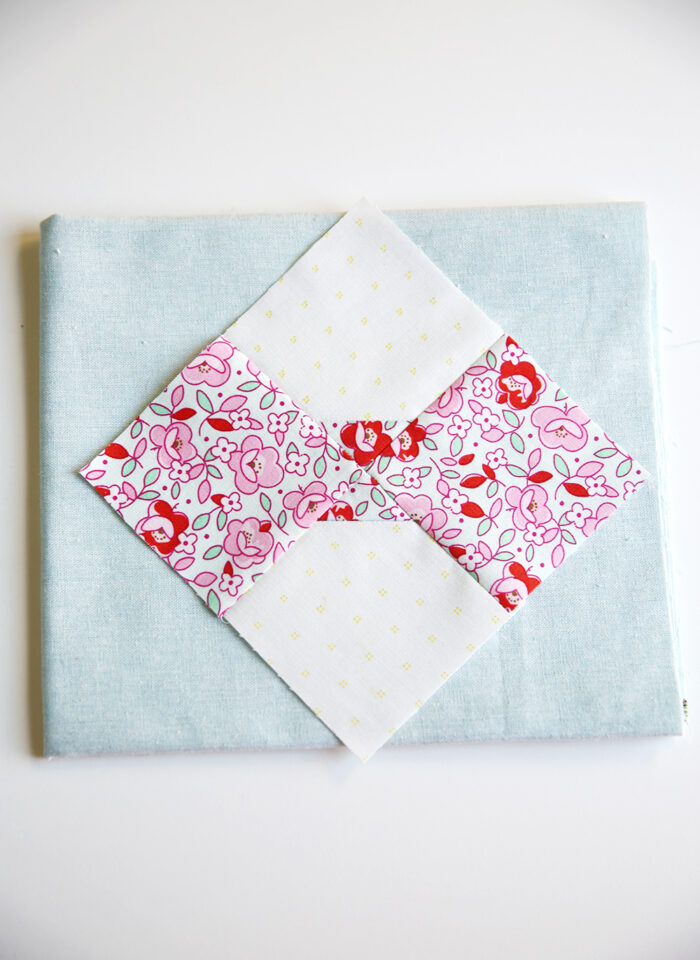 Elea is sharing a tutorial for both a 6″ & 12″ version of the blocks.
Hop on over to her blog to read the tutorial for the quilt blocks.
More Bow Tie Quilt Block Ideas
Bev from Flamingo Toes has finished her blocks for this week's challenge. Hop on over to her blog to read about her bright and cheery bow tie blocks.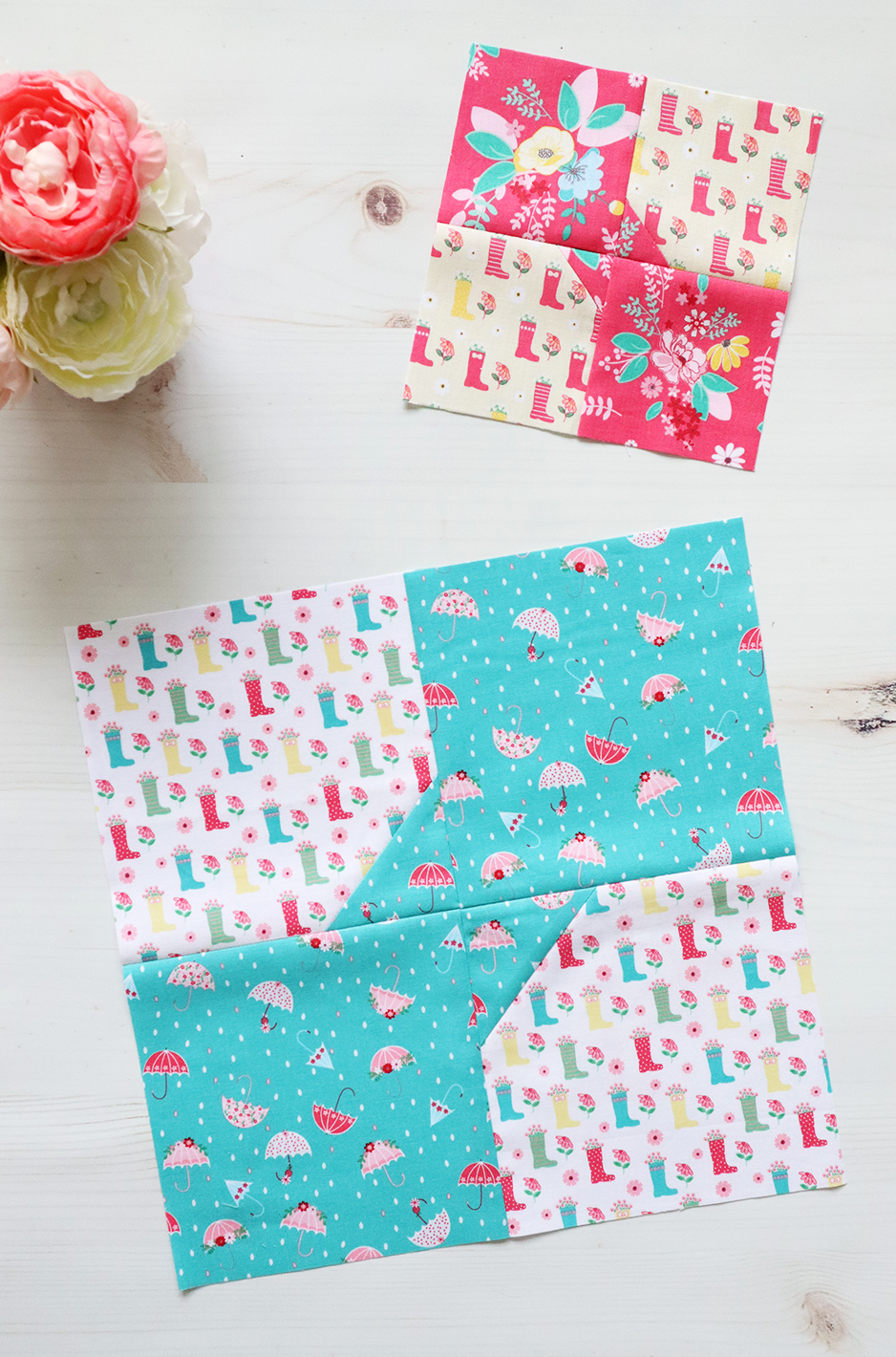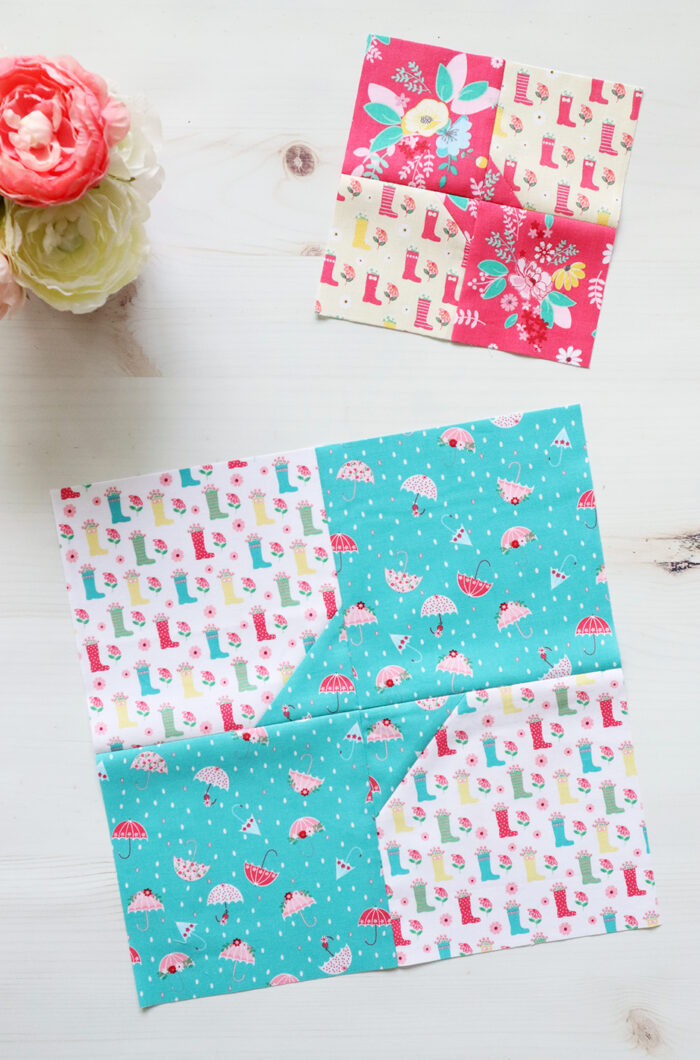 The bow tie quilt blocks shared in todays challenge are traditional bow tie blocks. If you'd like something that looks like more of a bow tie then you might like my Dad's Bow Ties Quilt pattern.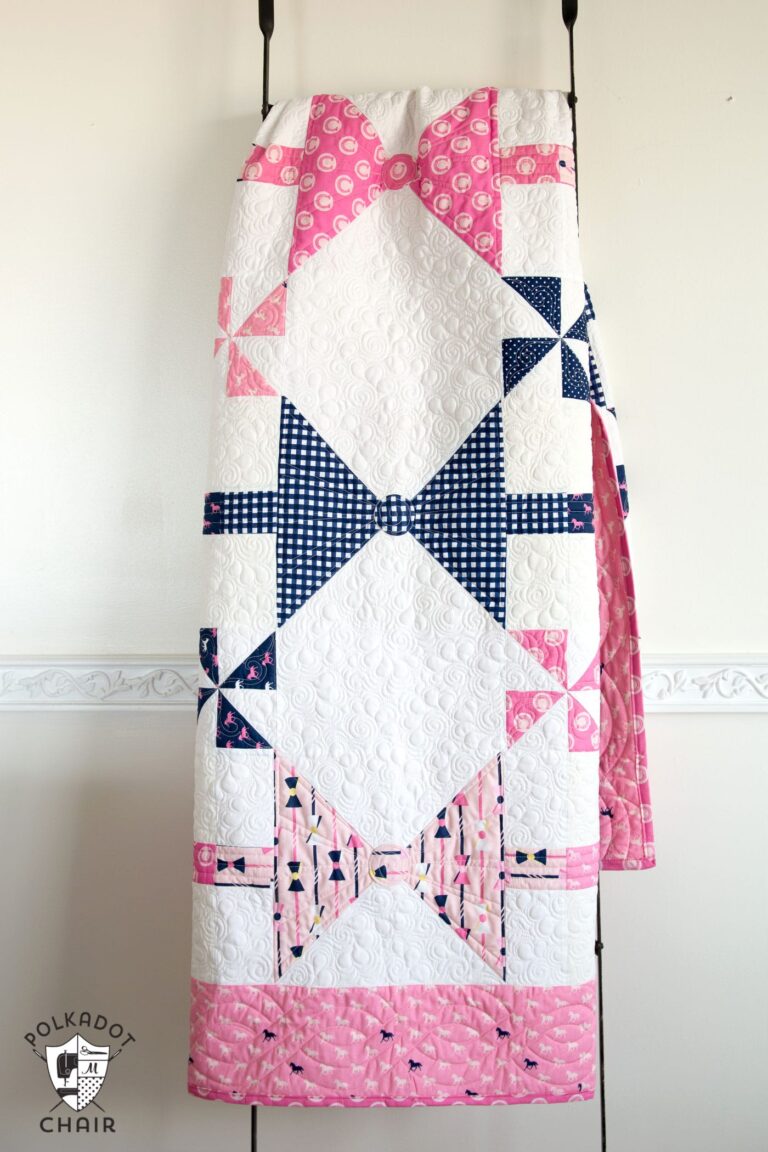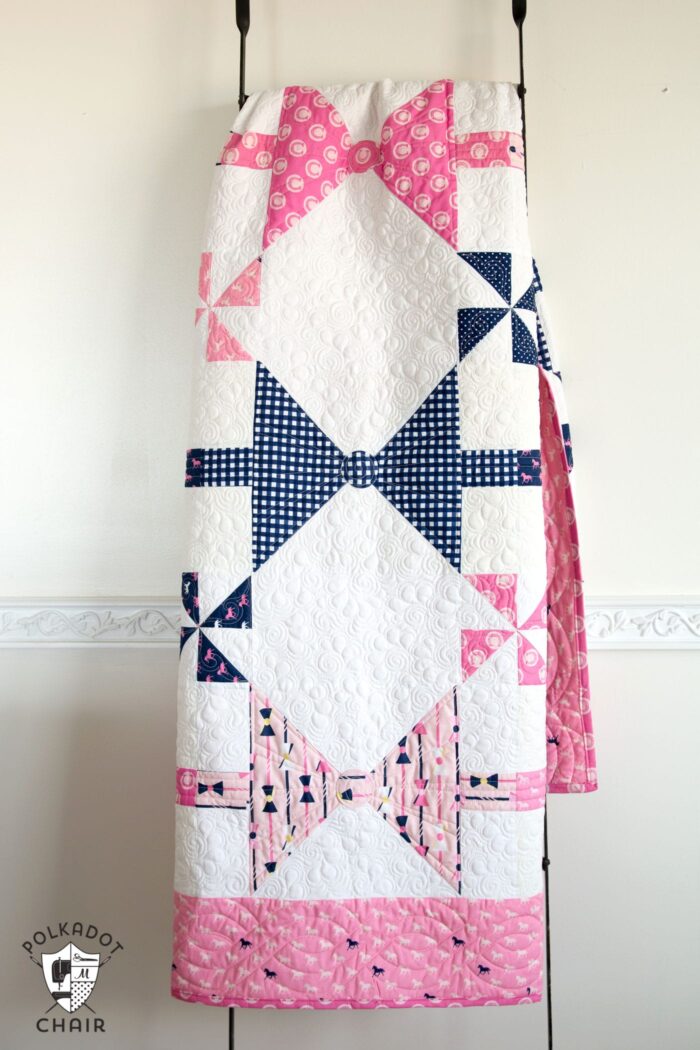 The pattern comes in two sizes. A twin quilt and a baby quilt. This is the quilt that my daughter had on her dorm bed for many years. She used it so much that it's now a bit worn. Even though it's showing it's age its still comforting to cuddle up underneath at night.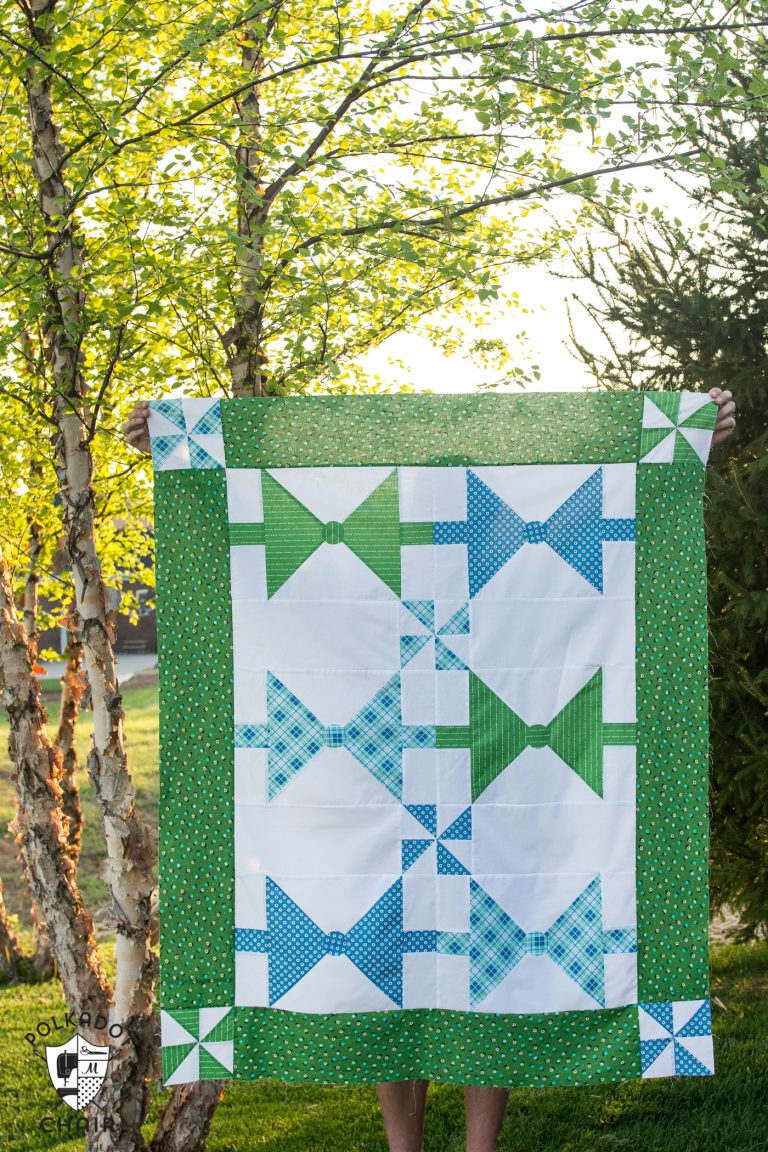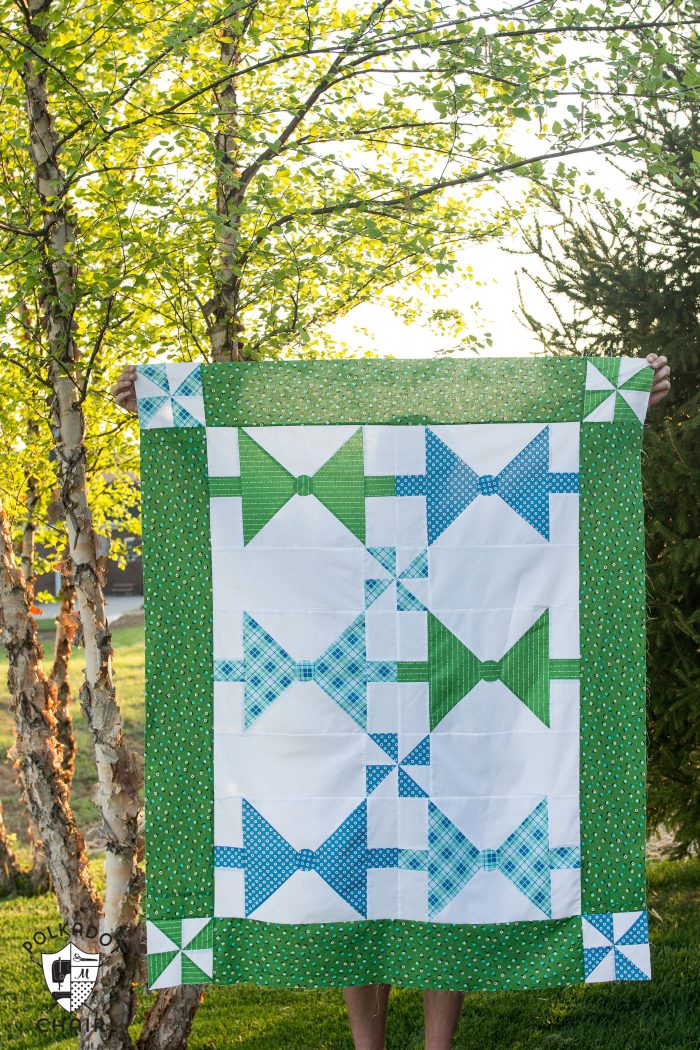 The pattern is all traditionally pieced. The circles in the center of the bow ties are appliqued on. You do not have to applique them by hand if you don't want to. The pattern includes instructions to machine applique them as well.
You can find the pattern in the shop. It's available in both print and pdf format.
What is the Riley Blake Block Challenge?
To play along visit the blog of a Riley Blake designer to get a free pattern for a 6″ and 12″ version of the block (Note: you will visit the blogs for the patterns, I will not be reposting their patterns here). Look for the link each week to the pattern. Then just sew the block. How you put the blocks into a quilt is up to you. I plan on sewing along with the challenge and will share with you how I completed my quilt at the end if you need ideas.
How Do I Participate?
You do not need to use the block tutorial I've mentioned in this blog post. You can use any quilt block tutorial that you like. Just make a block! If you have an Instagram be sure to share the block on Instagram with the #RBDblockchallenge. You can find me on Instgram too! I'm @polkadotchair
How do I find the Other Blocks in the Challenge?