If you're looking for a fun project to tackle for the next couple of months and you love to quilt then you might want to jump into the Riley Blake Quilt Block challenge! Keep reading to find out more.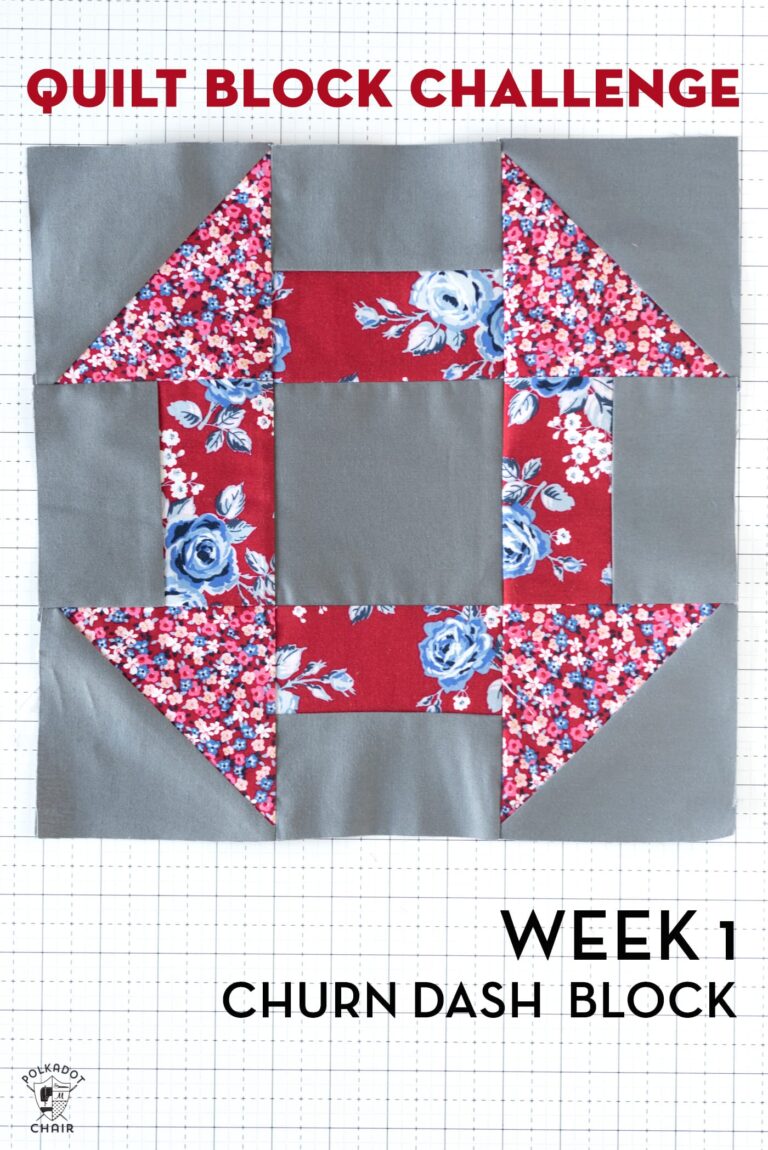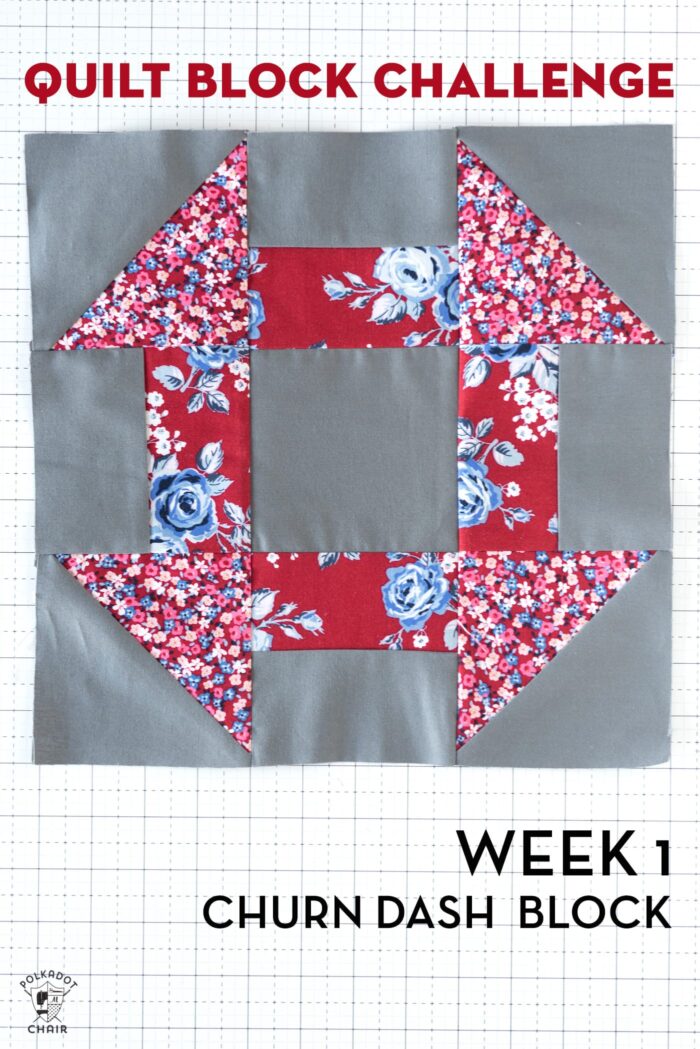 Riley Blake Designs this week announced that they were hosting a Quilt Block Challenge! The challenge is very simple, each week create a quilt block following the week's theme.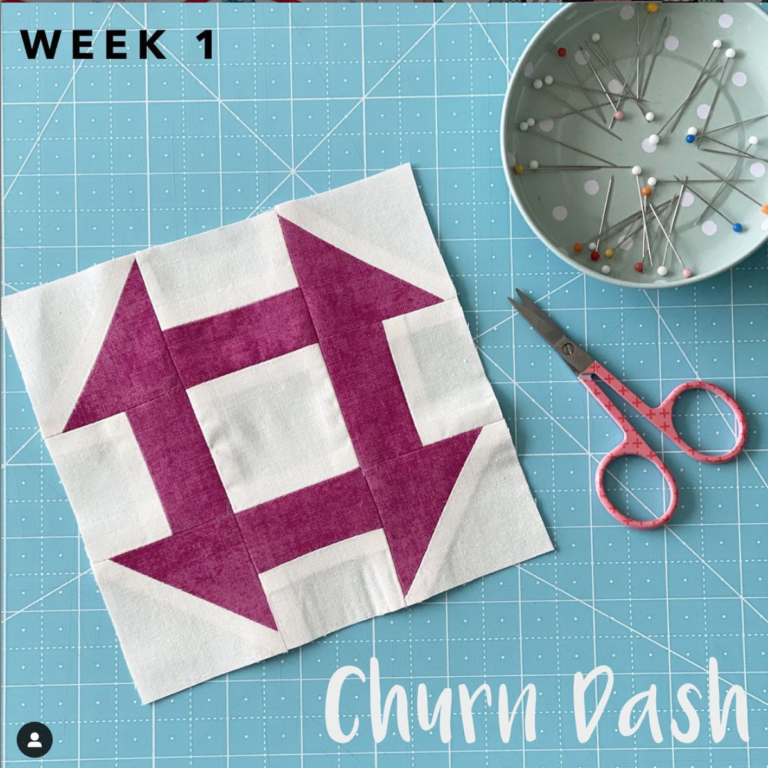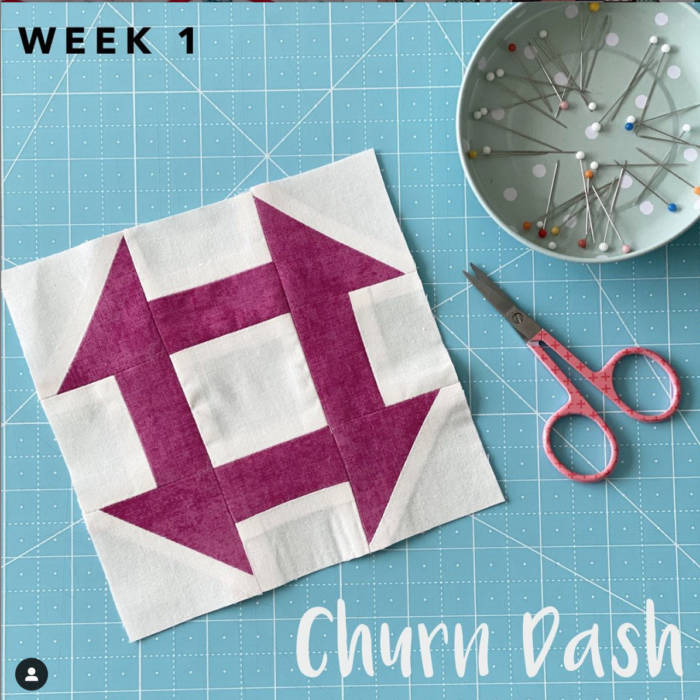 Photo from the Quilt Block Challenge hosted by Riley Blake Designs on Instagram
Jump to:
I've teamed up with several other Riley Blake fabric designers to bring you guys free tutorials to make each of these blocks.
Here's how it works
To play along visit the blog of a Riley Blake designer to get a free pattern for a 6″ and 12″ version of the block (Note: you will visit the blogs for the patterns, I will not be reposting their patterns here). Look for the link each week to the pattern. Then just sew the block. How you put the blocks into a quilt is up to you. I plan on sewing along with the challenge and will share with you how I completed my quilt at the end if you need ideas.
Week One: Churn Dash Quilt Blocks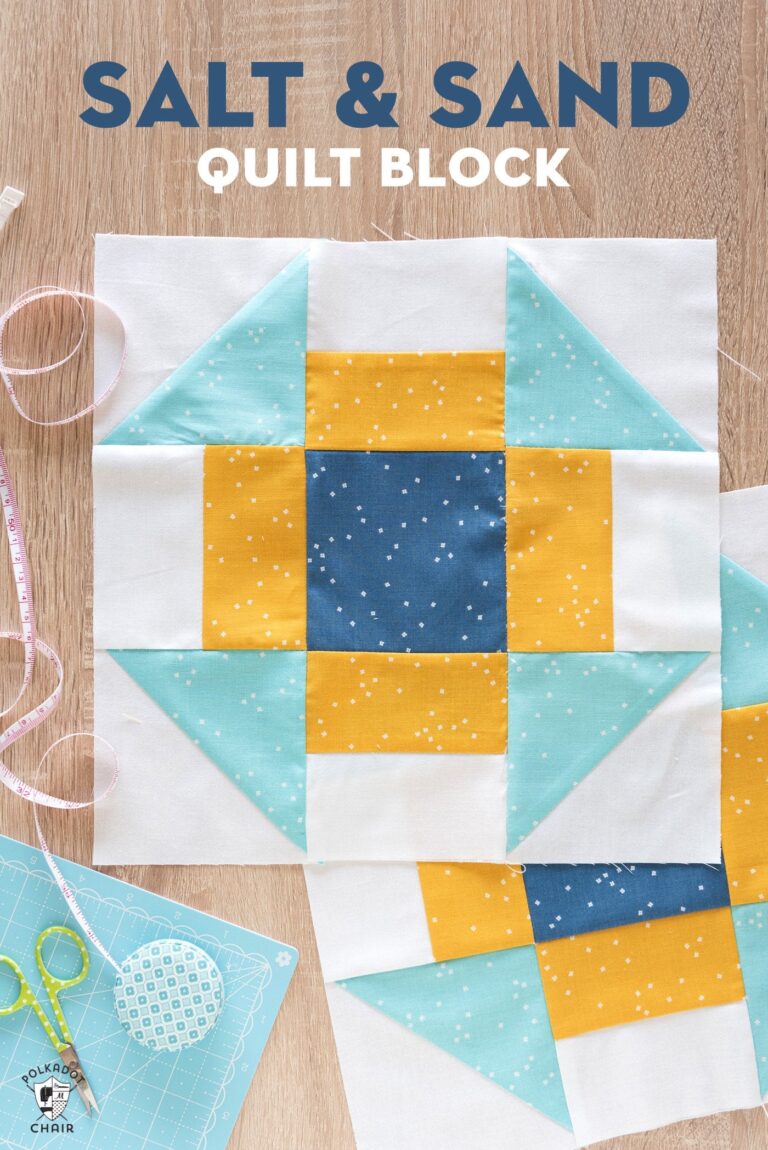 The first quilt block challenge is to create a Churn Dash Quilt Block. A churn dash quilt block is a traditional quilt block made from half-square triangles and strips of fabric. One of the blocks in our Just For Fun Quilt along last year was a version of a churn dash block (click here for the free tutorial) My block finished as 12″.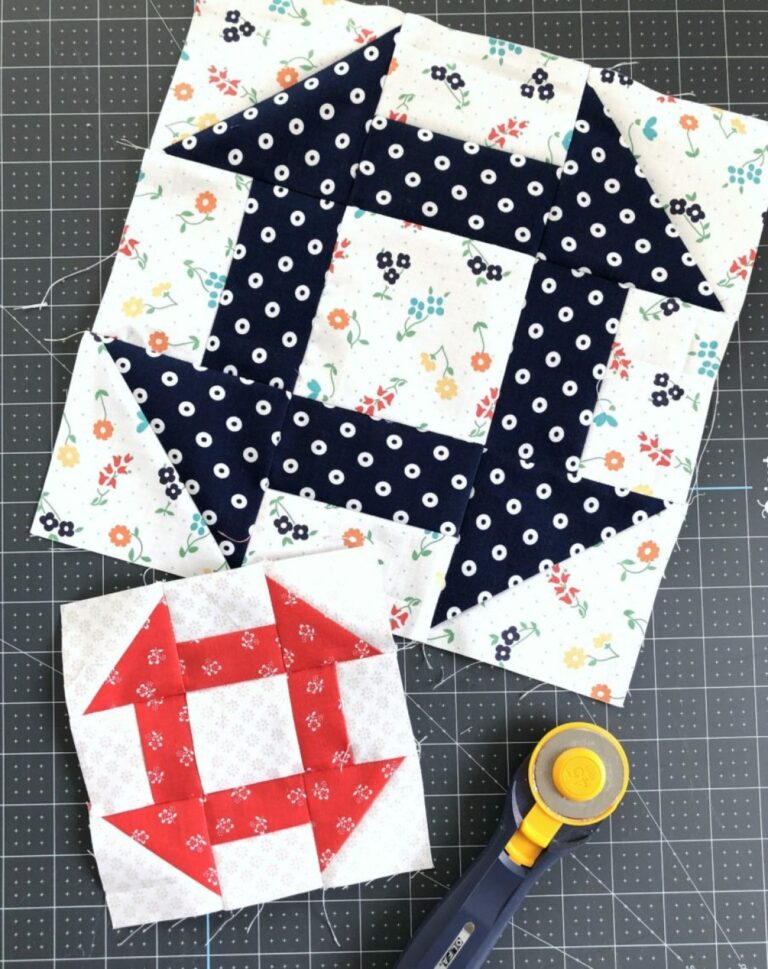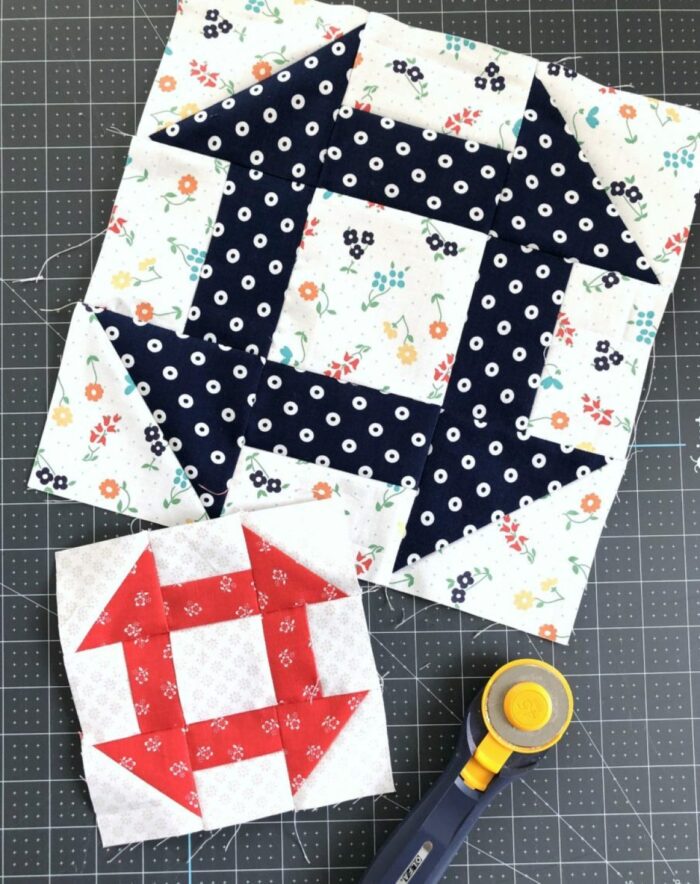 The free tutorial for the block this week is being hosted by Amy of Diary of a Quilter. Hop on over to her site to get the info and tutorial. She is sharing a tutorial for a 6″ and a 12″ block.
Amy also has a GORGEOUS completed Churn Dash quilt on her blog. Click here for more information about it.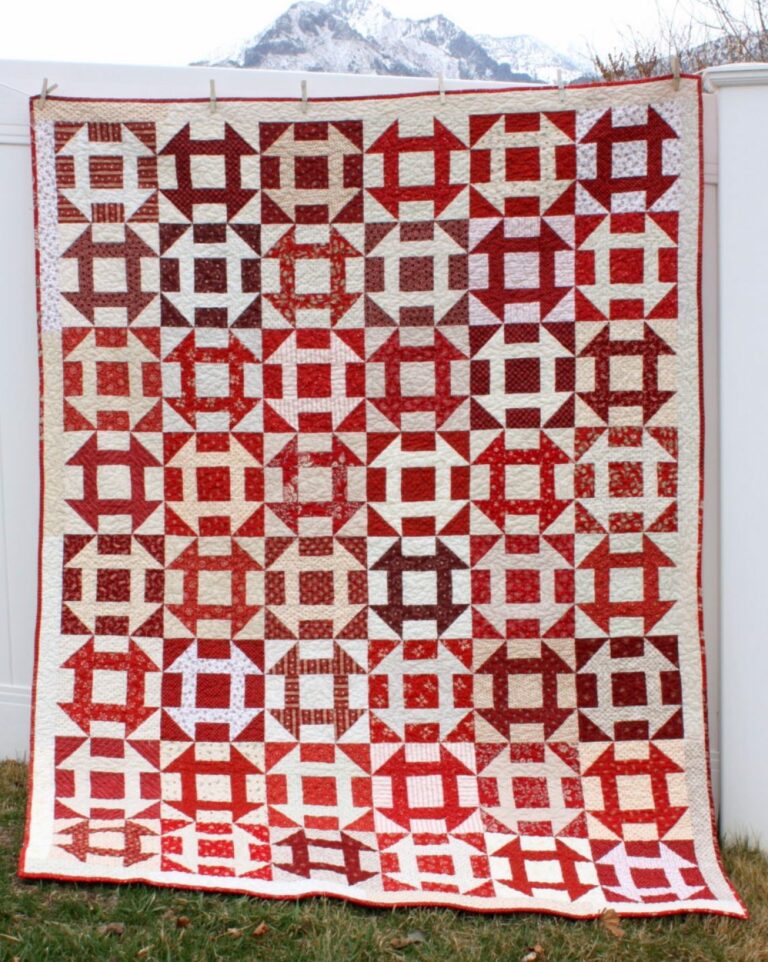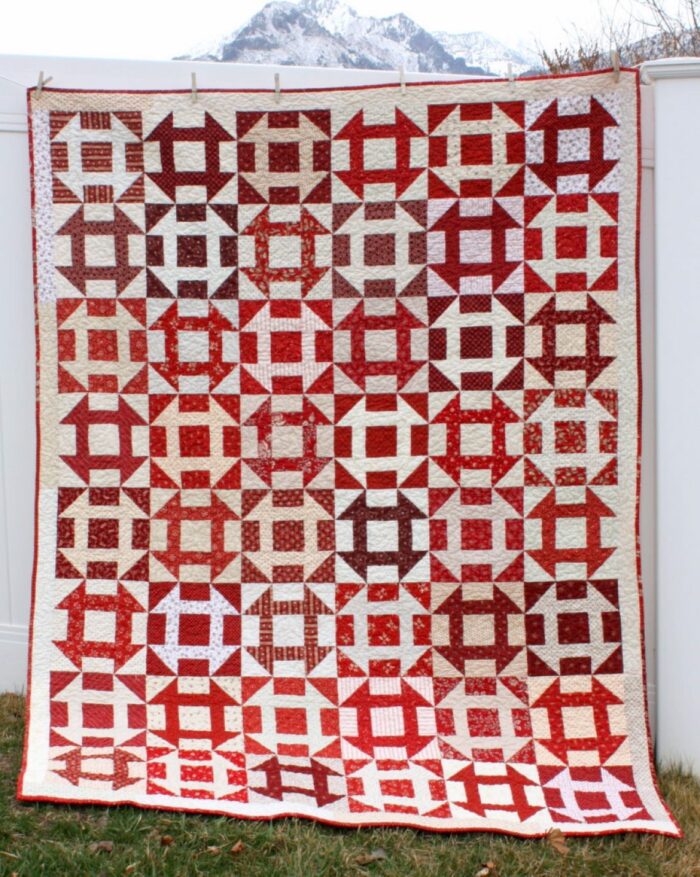 I'm playing along right with you! I just haven't decided on which fabric I'd like to use for the challenge yet. Next week I'll pop back in here and show you my block and link you to the tutorial for the next week's theme.
The block themes & schedule
How to Participate
You do not need to use the block tutorial I've mentioned in this blog post. You can use any quilt block tutorial that you like. Just make a block! If you have an Instagram be sure to share the block on Instagram with the #RBDblockchallenge. You can find me on Instgram too! I'm @polkadotchair