Next up in our Summer Sewing Series we have Holly from Bits of Everything. She is sharing with us the free pool bag sewing tutorial!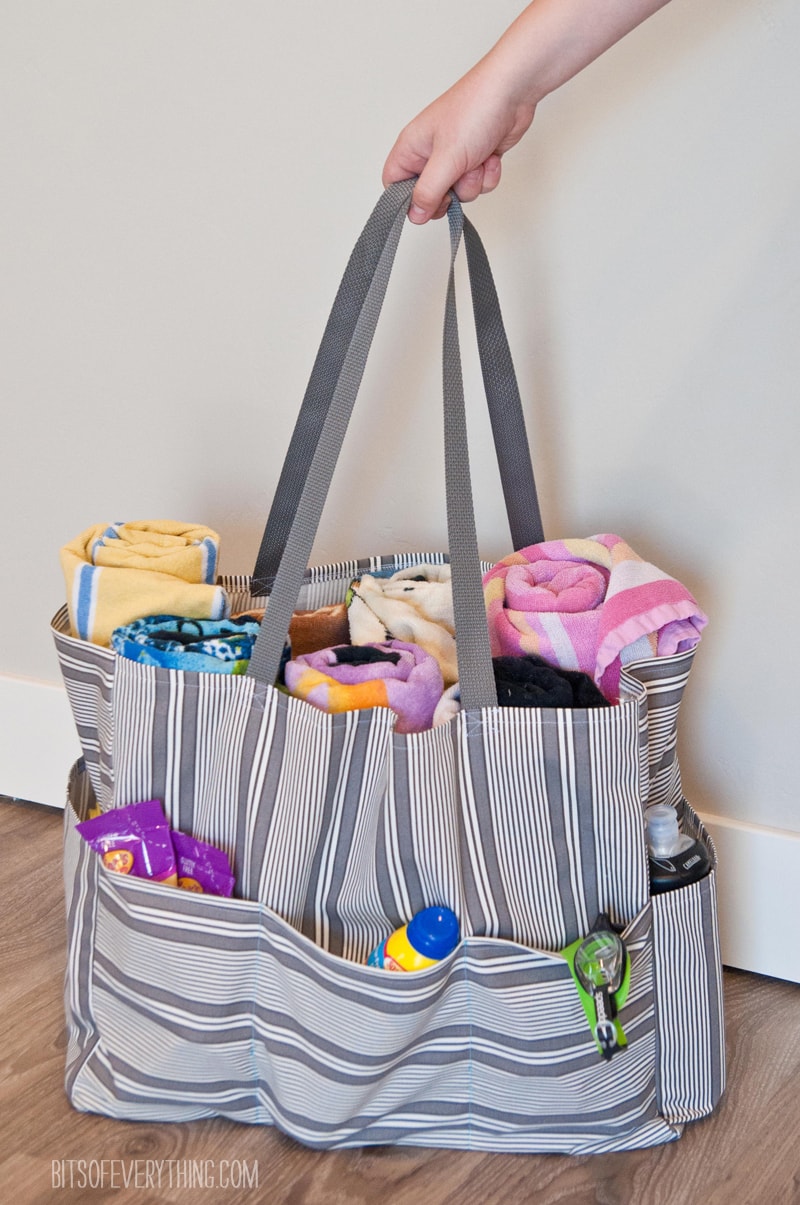 I swear I think I can never have enough pool bags!! I'm pretty hard on them and it seems like I go through one a year, but thats kinda okay for me because it gives me the excuse to make a new bag each summer!
I absolutely adore this pool bag by Holly at Bits of Everything. I love that it has LOTS of pockets on the outside of teh bag. Heaven knows I'm always digging around the bottom of my pool bag looking for chapstick or sunscreen. These outer pockets are totally cute and useful!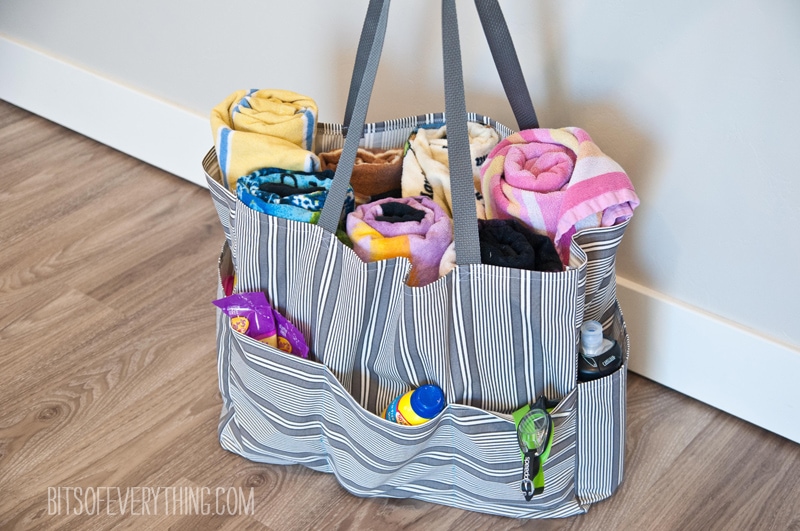 The bag is also quite roomy, I think I counted 7 beach towels inside? Now that's a great bag!!
And be sure to check out the other other Summer Sewing Projects shared so far this year using this link!