As much as I try not to haul a bunch of stuff with me to the beach, I am never successful at "traveling light" when I'm beach bound. There are just too many things that I like to take with me to the beach or the pool.  The Oversized Beach Bag Sewing pattern that I am going to share with you today has PLENTY of room for all of your pool or beach necessities! If you like this project then you may also like this Splash Proof Phone Pouch Sewing Tutorial.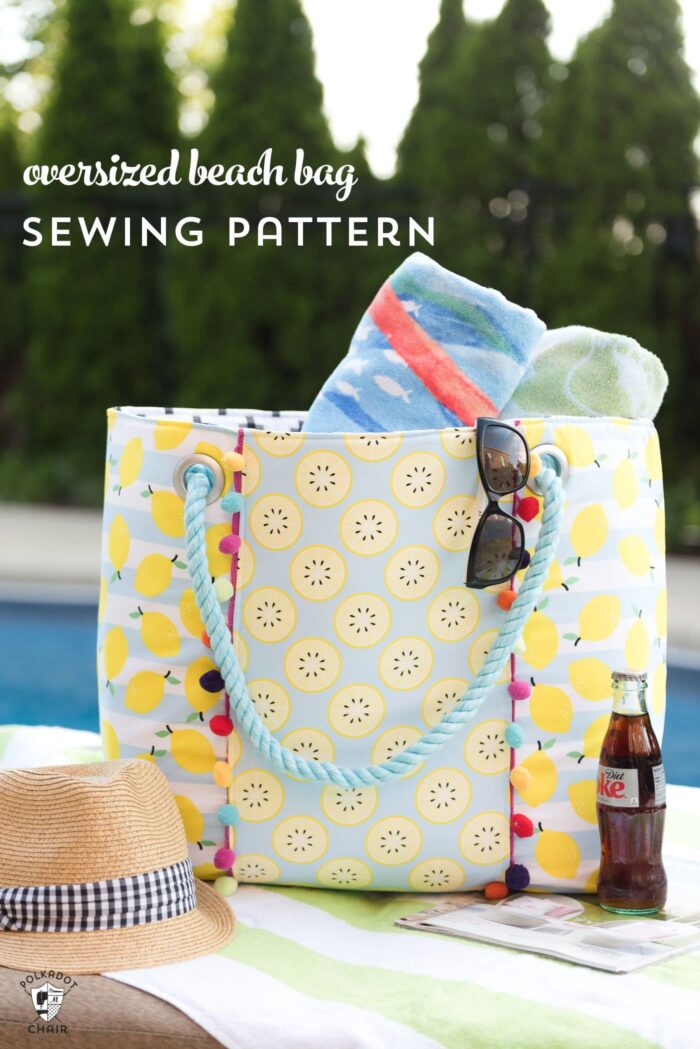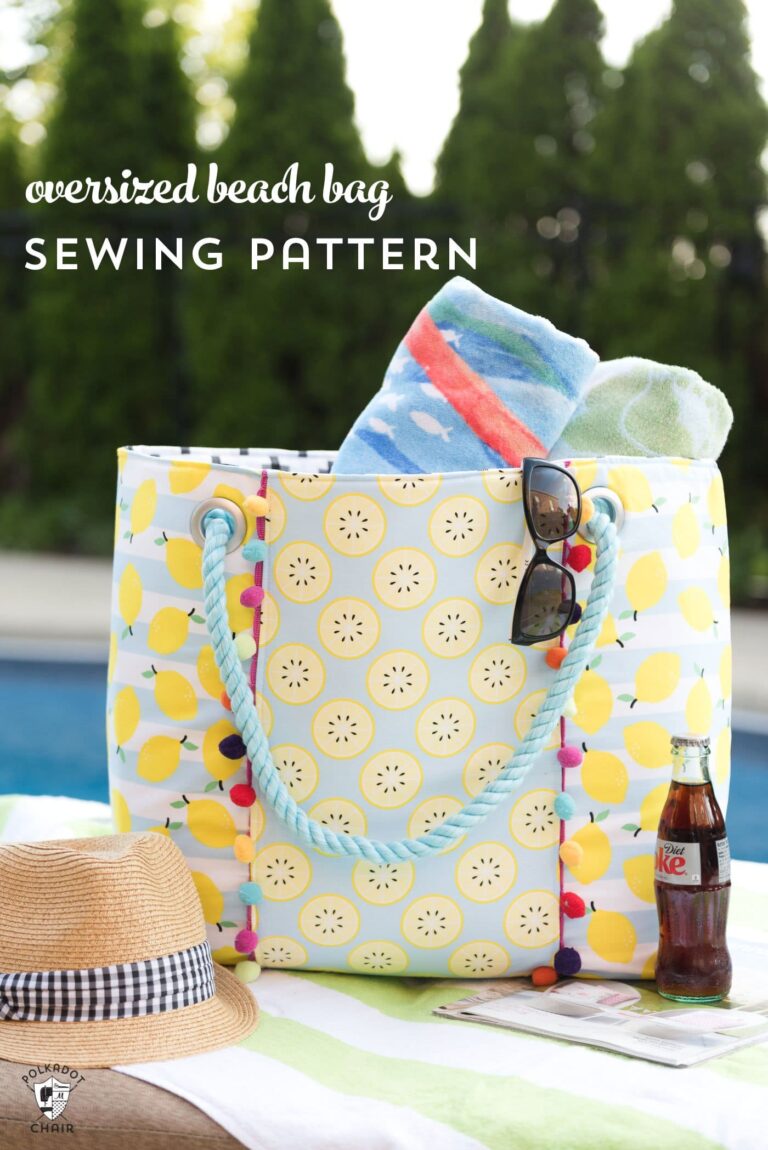 Today I'm excited to be participating in the blog tour for Simple Simon and Co.'s newest fabric line, Just Add Sugar.  The line is manufactured by Riley Blake Designs and is absolutely perfect for summer!
As soon as I spotted the line I KNEW that someone needed to make a beach bag out of the fabric. I mean how can you resist with all of those fun lemons and bright colors?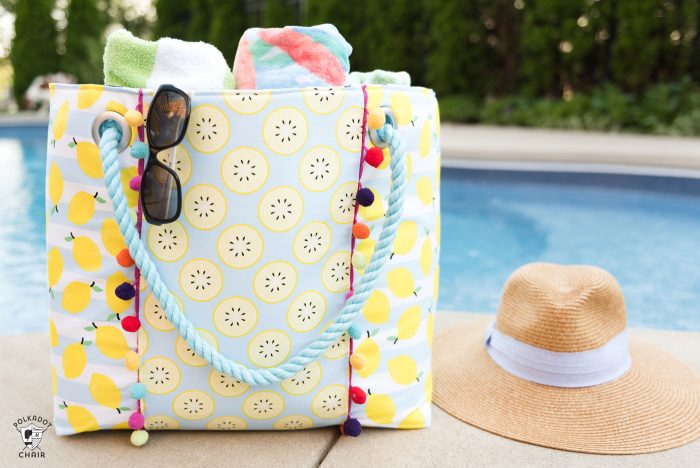 The line comes in 3 fun colorways. There is the Blue and Yellow pictured in my bag and in the photos below.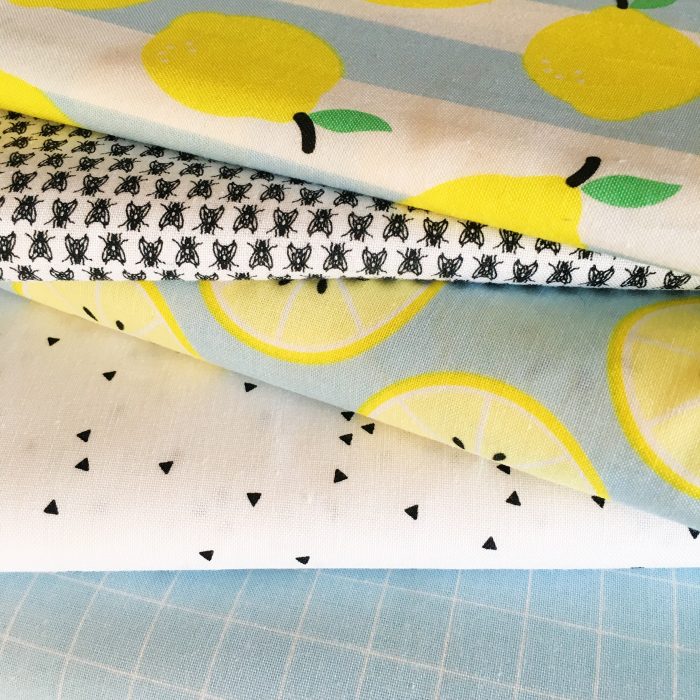 A fun bright pink colorway. Christopher of the Tattooed Quilter made this ADORABLE mini quilt using some of the pinks in the line! (you can read more about the fun quilt on his blog by clicking here).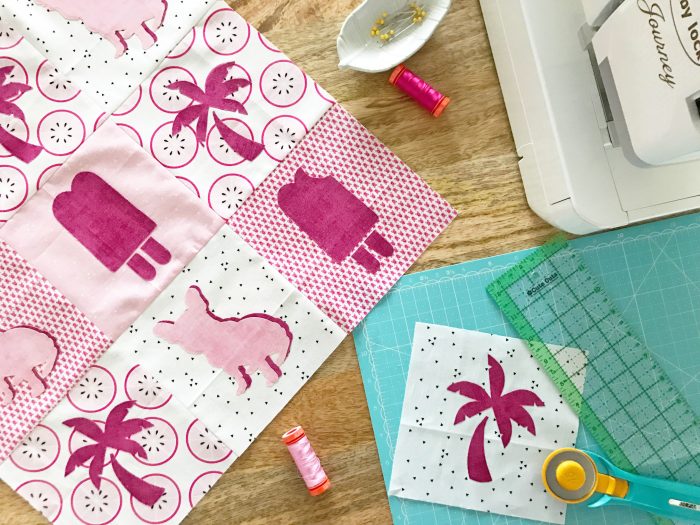 There is also a great green and peach color version.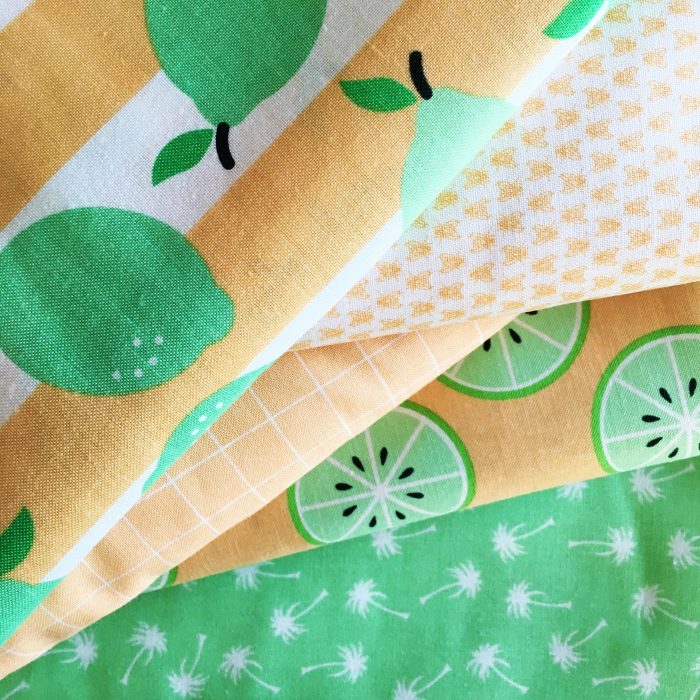 Normally I would have jumped right for the bright pink fabric but thought I'd "step away from the pink" for a bit and sew with the fun blue and yellow instead.
I decided to design an oversized beach bag. I love to have bags that are large enough for me to tote all of my supplies to the beach, lake or pool with me. There is nothing worse than making a million trips back to your car to get all of your stuff.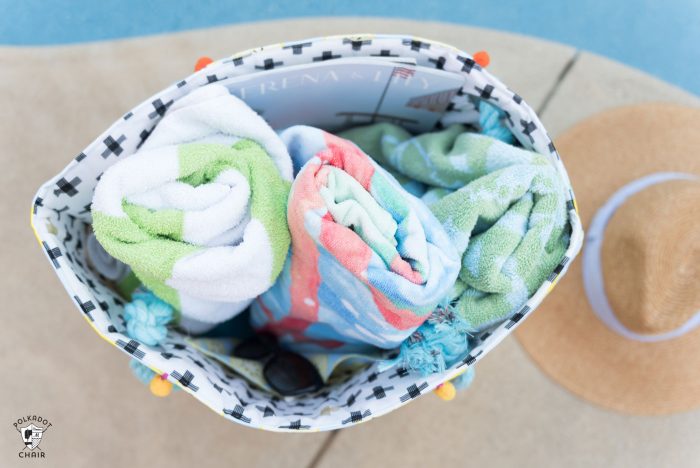 The bag features one small interior pocket for your phone or sunglasses. I did not include any other pockets. It has been my experience that large pockets are just places to lose things and I'd prefer instead to load the bag with smaller zip pouches that are easier to find.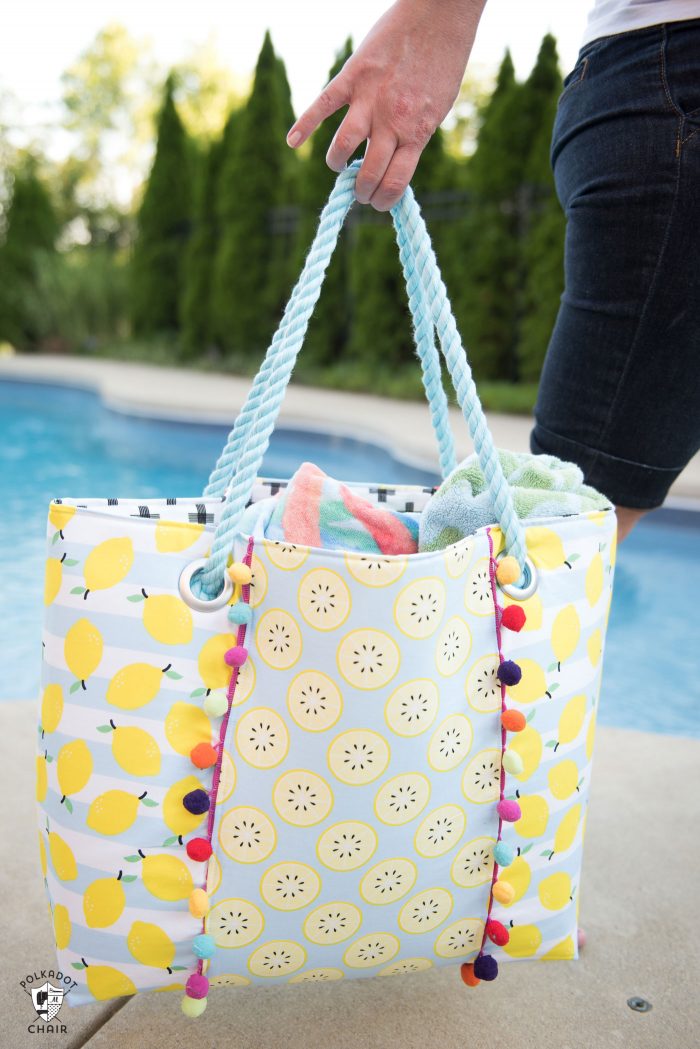 The bag features some fun cotton rope handles too!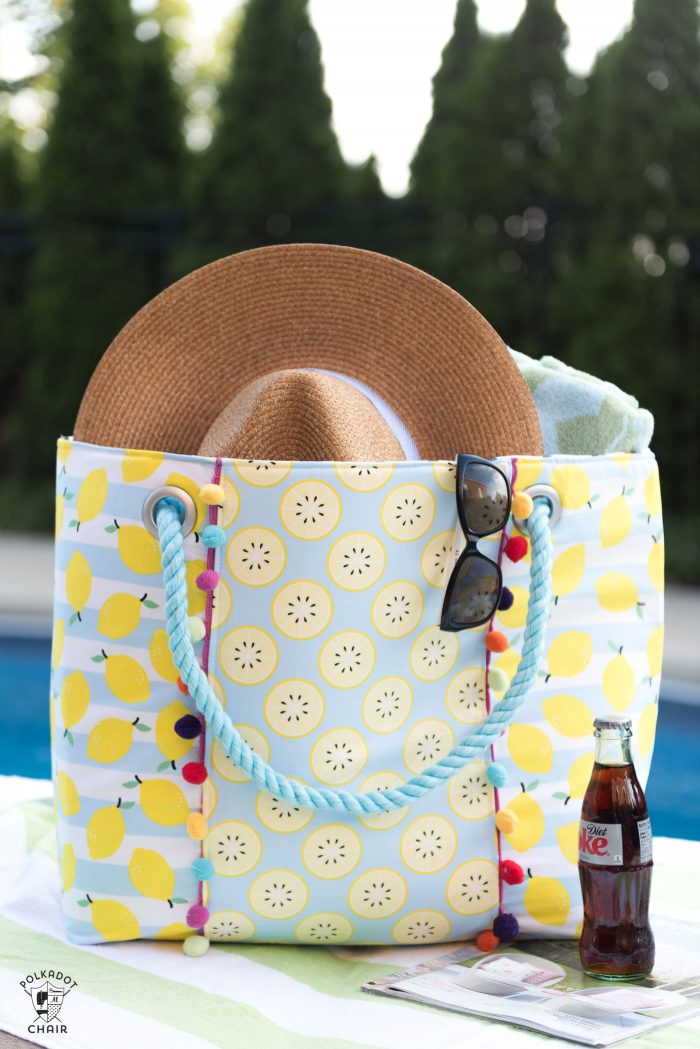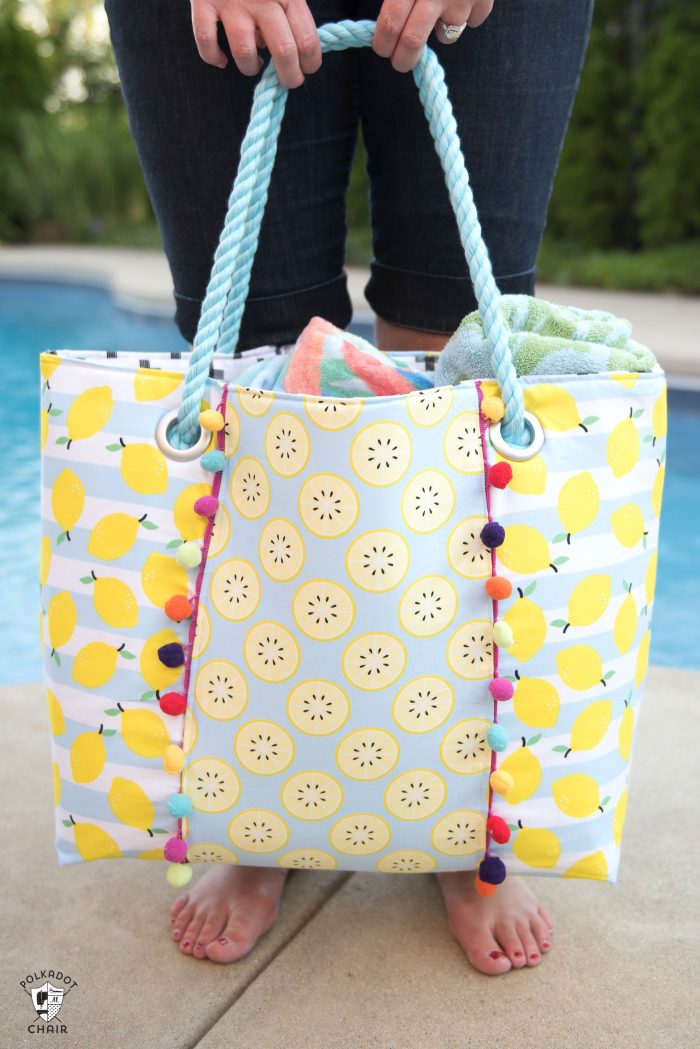 Are you ready to make one? Just CLICK here to take you to the TUTORIAL!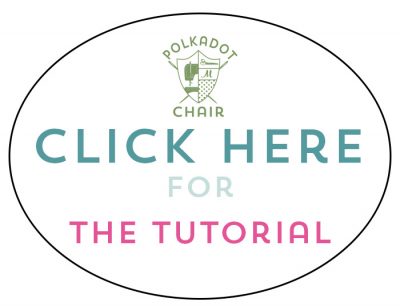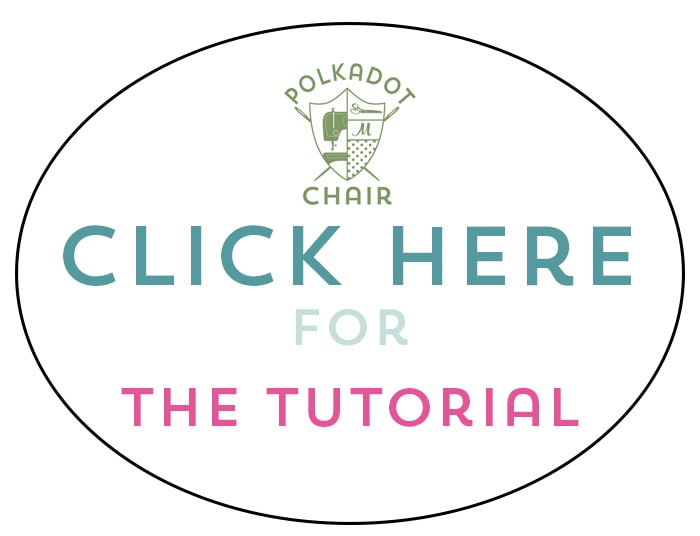 Print Friendly
46