This cute little mug rug is the perfect snack mat for homework time or home school time. The Space theme is perfect for back to school or as a way to celebrate the recent rocket launches! Stitch one up simply with this free Solar System Mug Rug Sewing Pattern.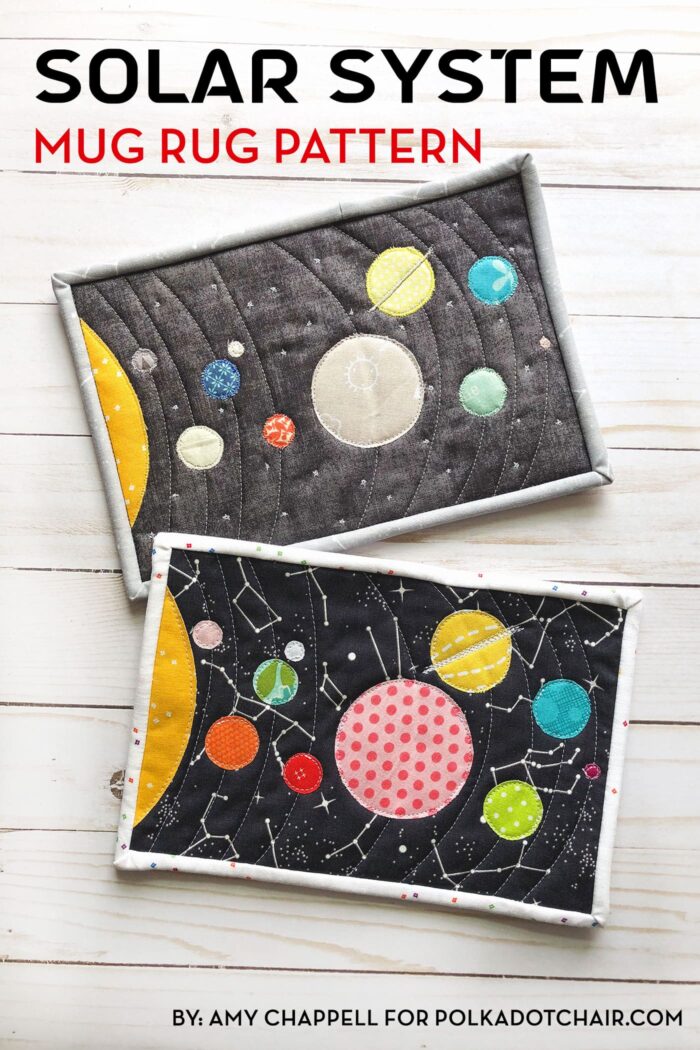 Amy Chappell is sharing the CUTEST tutorial with us today! She's teaching us how to make a Solar System Mug Rug! As a huge fan of space myself, my inner geek is super happy with how this project turned out.
Table of Contents
Space Themed Solar System Mug Rug Tutorial
I have a daughter who loves space, I mean, really loves it. I decided to sew her up a Solar System Mug Rug for her to take to college and keep on her desk.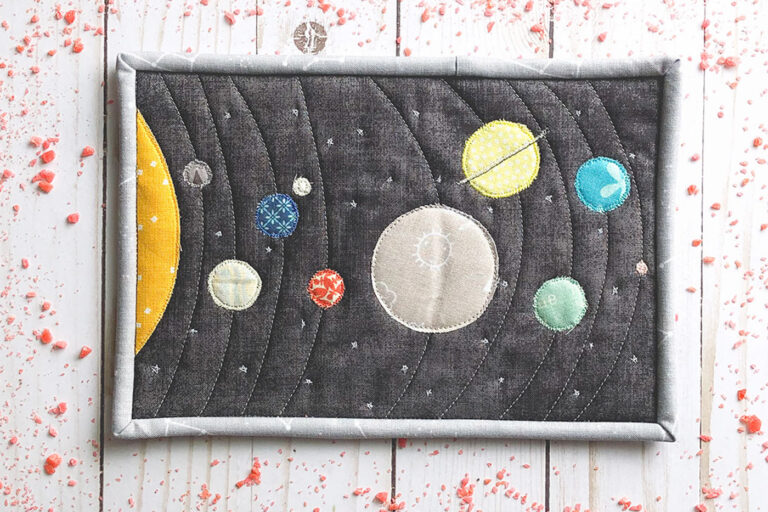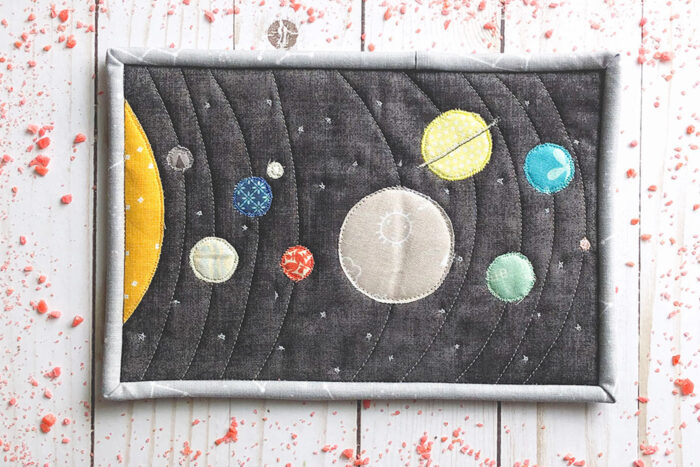 Mug rugs are so great for keeping moisture off furniture and catching small spills and they are fun to have and use too! This mug rug would make a fantastic gift for a space enthusiast, teacher, or both! You need very little fabric to sew one up and just a few other supplies. Let's get started.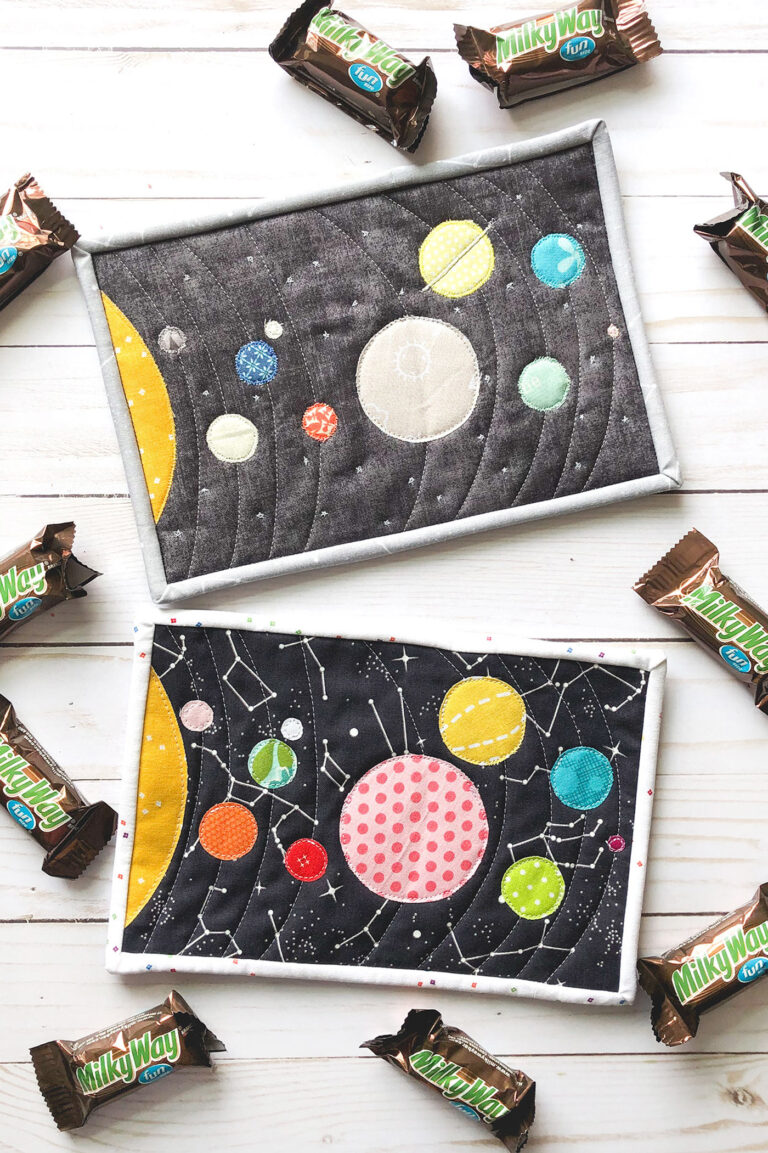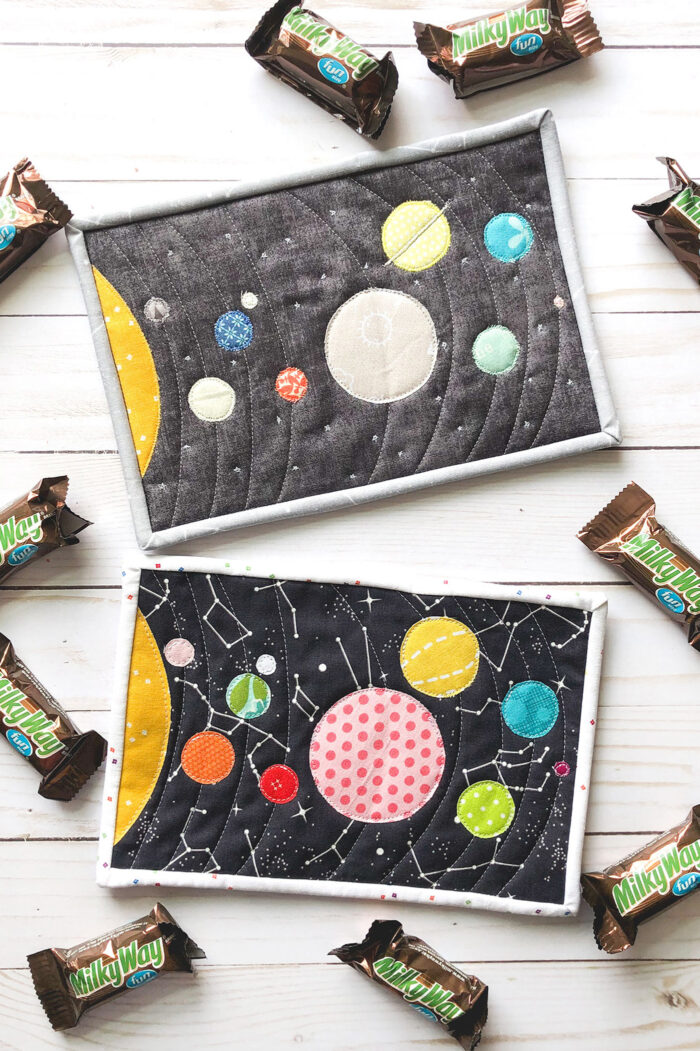 And if you want to make a mug rug, but don't really want a spacey one, this rainbows and sunshine mug rug might be just what you're looking for.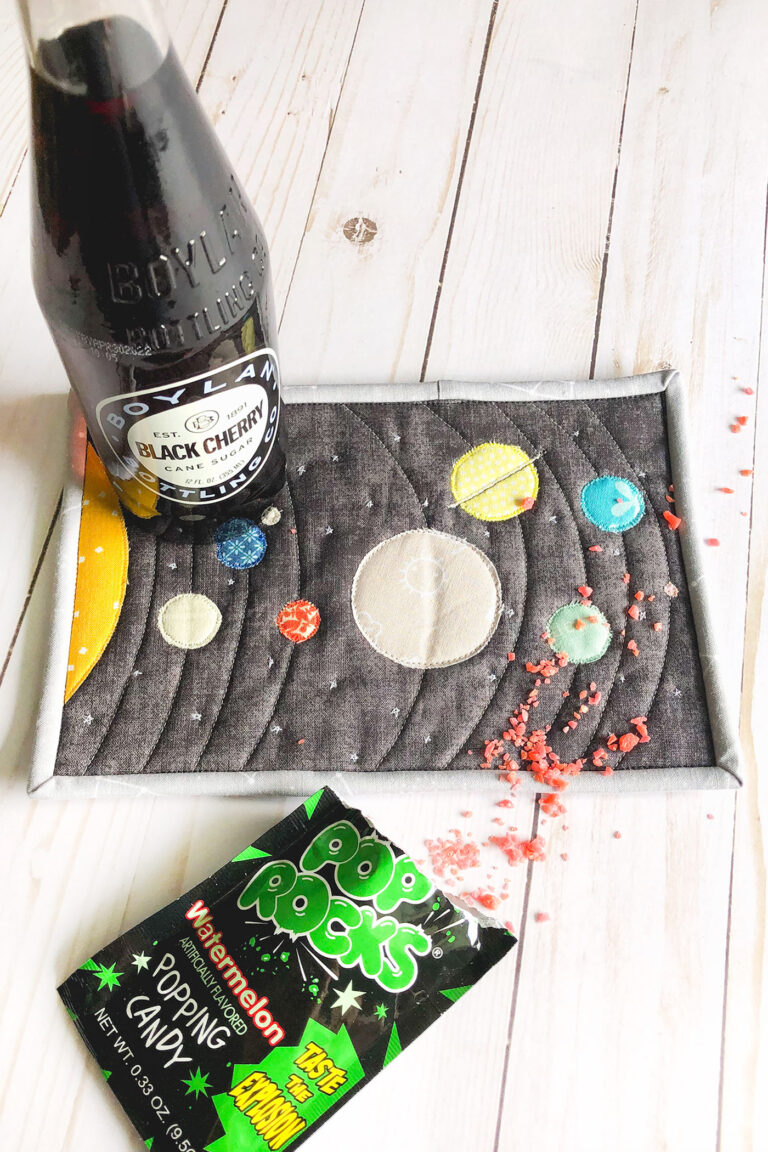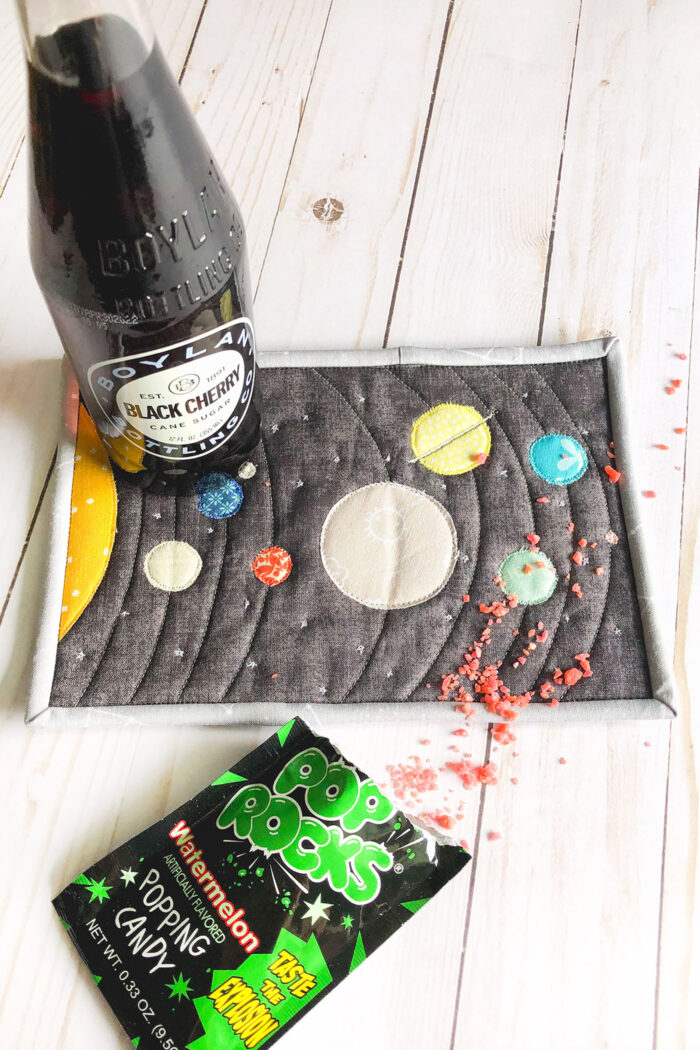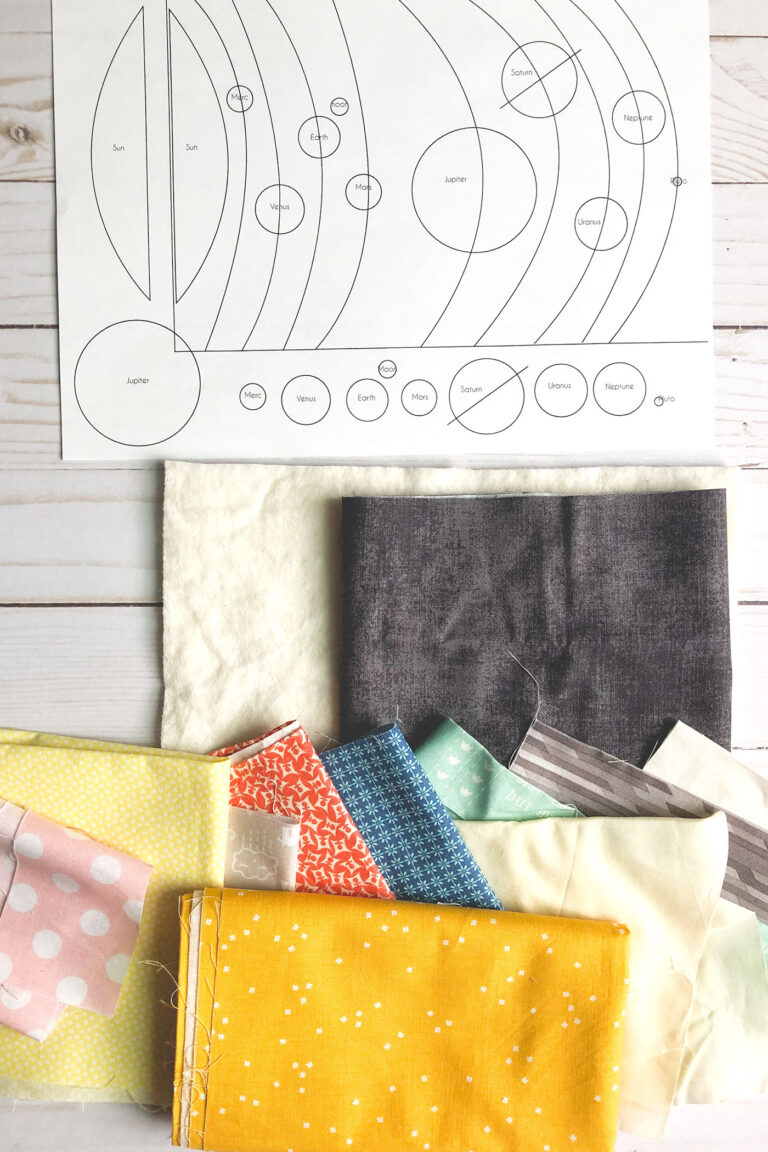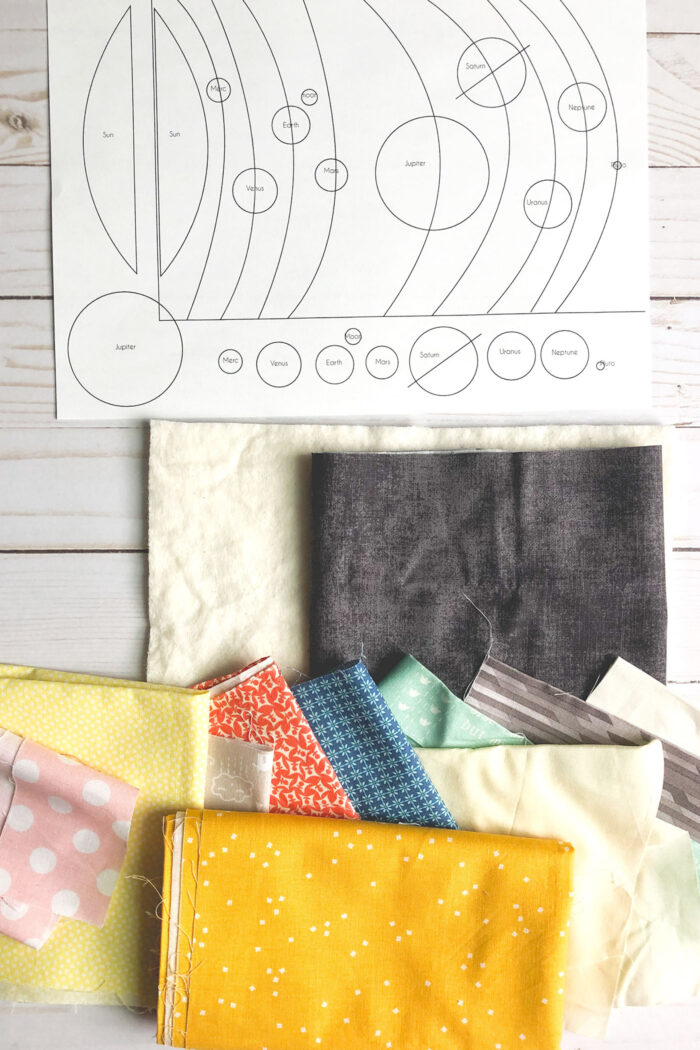 How to Get the Pattern
Fill out the form above and we will email you a link to get the pattern to trace for the mug rug.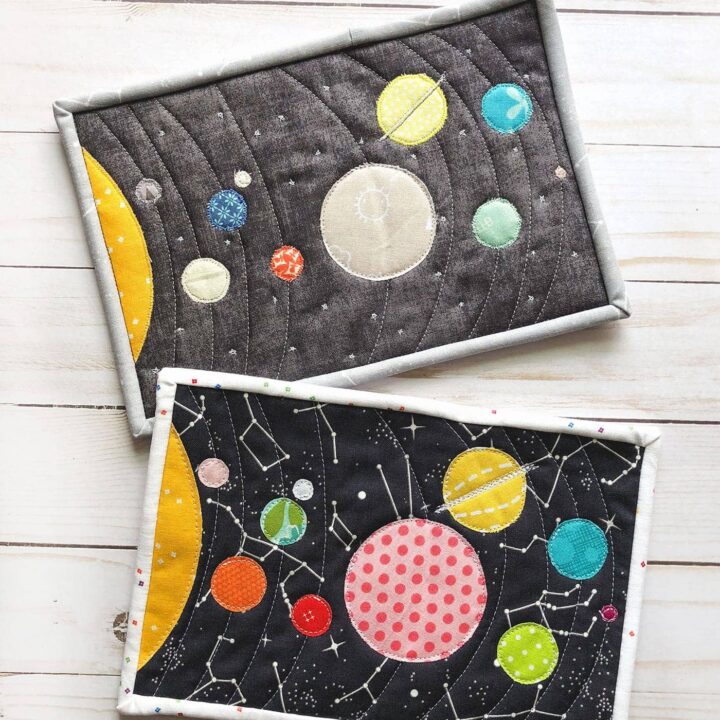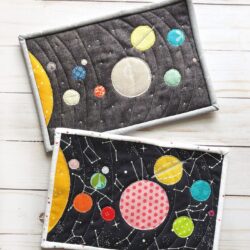 Solar System Mug Rug Pattern
Create a Mug Rug with a fun Space theme with our free pattern. This project would be perfect to use as a "snack mat" for homework time.
Finished size: Approx. 6" x 9"
supplies
Fabric
1

piece

You will need a background fabric for your solar system cut to 9" X 6"

I am using shades basic by Riley Blake designs, and a glow in the dark constellation fabric, also by Riley Blake designs from their NASA line

4-6

scraps

Scraps of fabric for your planets and sun

1

piece

Backing fabric cut to 9 ½ " X 6 ½"

1

piece

Batting or fleece cut to 9 ½" X 6 ½"

1

piece

HeatnBond Lite or other sewable fusible adhesive

1

piece

Binding fabric cut to 32" X 2 ¼"
Template Pattern
Solar System mug rug pattern
Instructions
Create Quilt Sandwich:
Place your backing fabric wrong side up on your working surface.

Line up your batting with your backing fabric.

Center the background fabric in the center of the batting, right side up. Baste or pin the layers in place.
Prepare Applique piece:
Trace the planets and sun onto the paper side of your HeatnBond lite, labeling each one as you go. (make sure you trace the reversed sun image)

Cut out each shape leaving a slight margin around each one.

Fuse the adhesive to the wrong side of the corresponding fabric for that planet/sun.

Cut out the pattern piece along the traced line. *leave the paper backing on for now.
Sew orbit lines and add planets:
Cut out the mug rug template from the pattern.

Cut away the paper along the orbit line of Pluto.

Pin the pattern to the background fabric, lining up the edges of the paper template with the edges of the background fabric.

Sew along the rounded edge of the pattern.

Remove the paper backing from the Pluto pattern piece.

Slide the applique piece underneath the paper pattern and line it up with the planet markings on the orbit line.

Fuse the planet into place.

Cut away the paper pattern on the next orbit line.

Repeat the steps outlined above, sewing along the pattern piece to create the orbit line, placing and fusing the planet in place.

Continue the steps until all the orbits are sewn and planets are in place.
Finish the Solar System Mug rug:
Sew around each planet and sun using either a narrow zig zag stitch or a straight stitch.

Trim away the excess batting and fabric from the mug rug.

Sew binding around the mug rug using your favorite method.

You now have a place to keep your mug that is out of this world. 😉 Sorry, I couldn't help myself.
Notes
A Few Tips:
You are not sewing through the paper, but are using it as a guide. Make sure the paper is pinned to the mug rug in the same spot after each trimming. 
As you work you will trim the paper away a little bit at a time. 
PRINT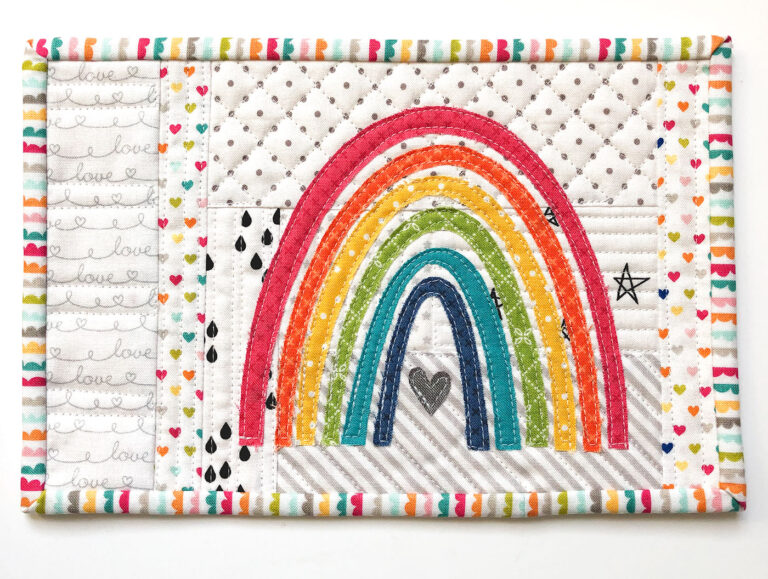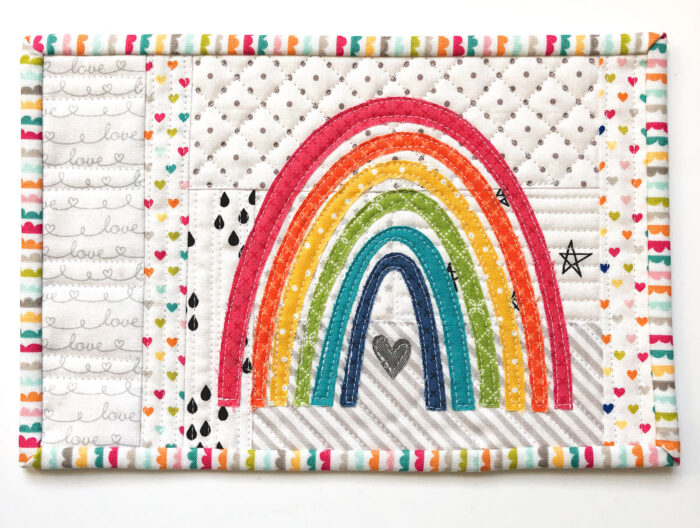 I hope you have fun with this little bit of creative sewing! If you want more mug rug inspiration, this mini rainbow mug run is a bright and cheerful sew.
And if you are looking for some more seasonal sewing, these fabric pumpkins are a blast to stitch up ,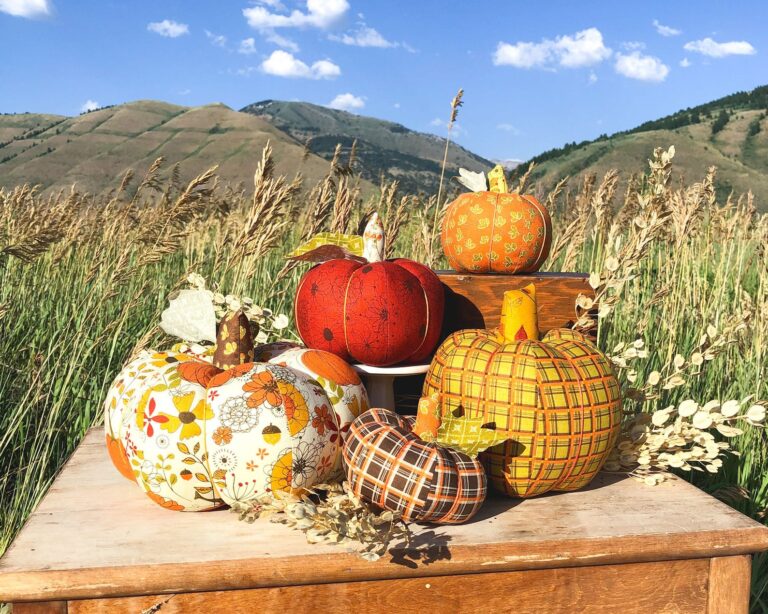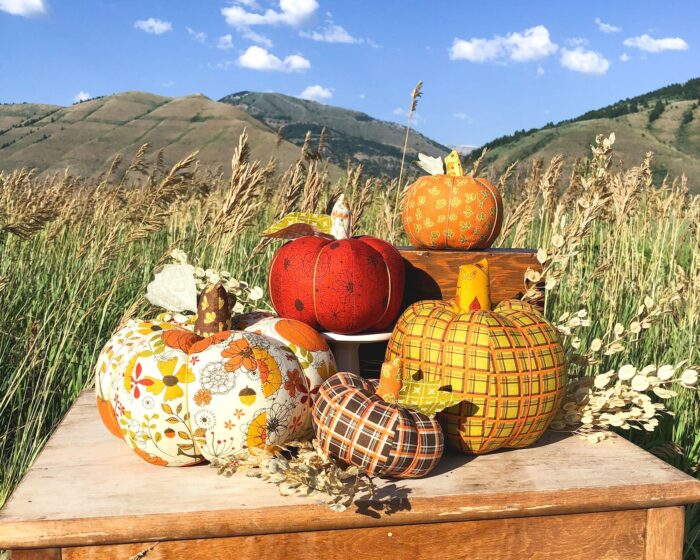 and I even have an expanded version in my Etsy shop with a PDF and 5 pumpkin sizes!
No matter what you make, I hope you have fun!
About the Designer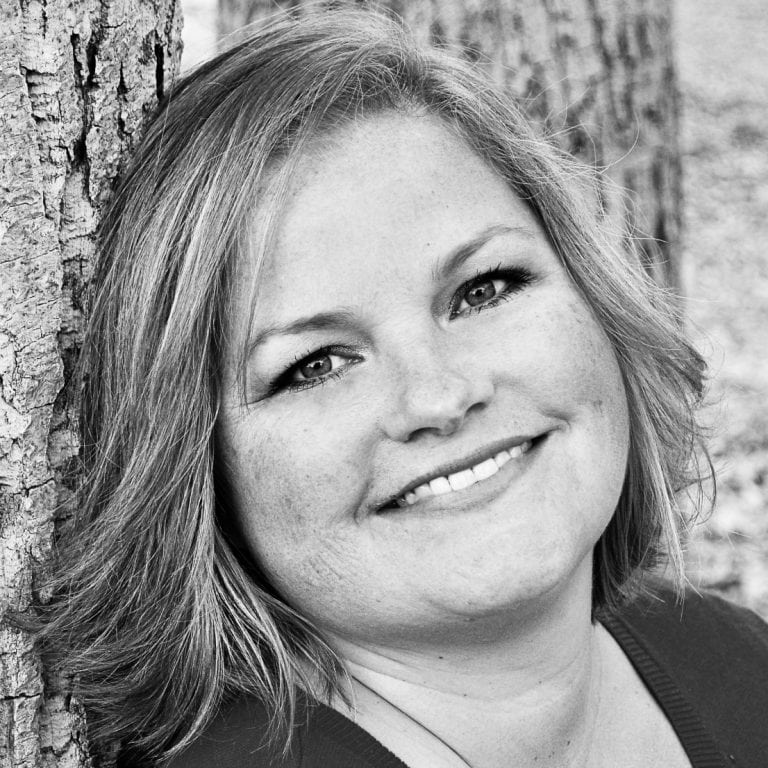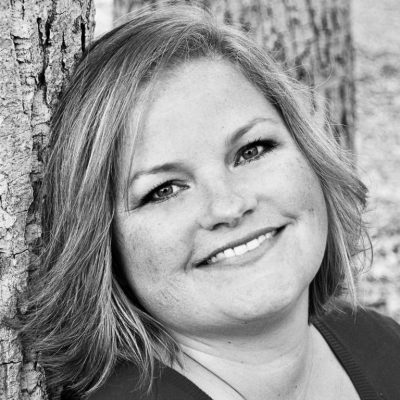 Hi! My name is Amy Chappell and I blog over at Ameroonie Designs. I currently live in Wyoming with my husband and 6 kids. I love being a mom but needed an outlet that would give me something to do that stayed done, enter sewing and creating. Love the satisfaction of taking fabric and ideas and making something new. I also love that blogging has given me a way to meet new people and find a community of amazing people who love fabric and sewing as much as I do.
xoxo,
Amy
Ameroonie Designs
www.amerooniedesigns.com
More Mug Rug Patterns
Embroidered Hexie Mug Rug Pattern
Valentine Themed Mug Rug Pattern
Wool Applique Winter Themed Mug Rug/Table Mat
Santa's Snack Mat- Christmas Themed Snack Mat/Mug Rug Pattern